In every cartoon movie we watched, a charming prince isn't complete without riding his loyal horse. A royal horse plays a great role in a fantasy world that's why we included this free printable royal horse template to our easy cut and paste craft collection!
If your children love going to a farm to see all the different farm animals, they will surely have fun in making this simple royal horse craft template during the weekend. This preschool cut and paste craft activity will keep them busy while you're doing chores in your home.
Don't wait any longer! Check out the step-by-step instructions below or watch the short video tutorial on how to make this easy royal horse craft. Download and print this free printable royal horse craft template now!
Need more crafty fun? Check out our Princess Carriage Craft, Prince Craft and Princess Craft.
 T
hey are perfect for those days when staying indoors is the only thing your family can do!
*By the way, this post may contain affiliate links which means I may receive a small commission at no additional cost to you if an item is purchase through that link. For more information, click here.*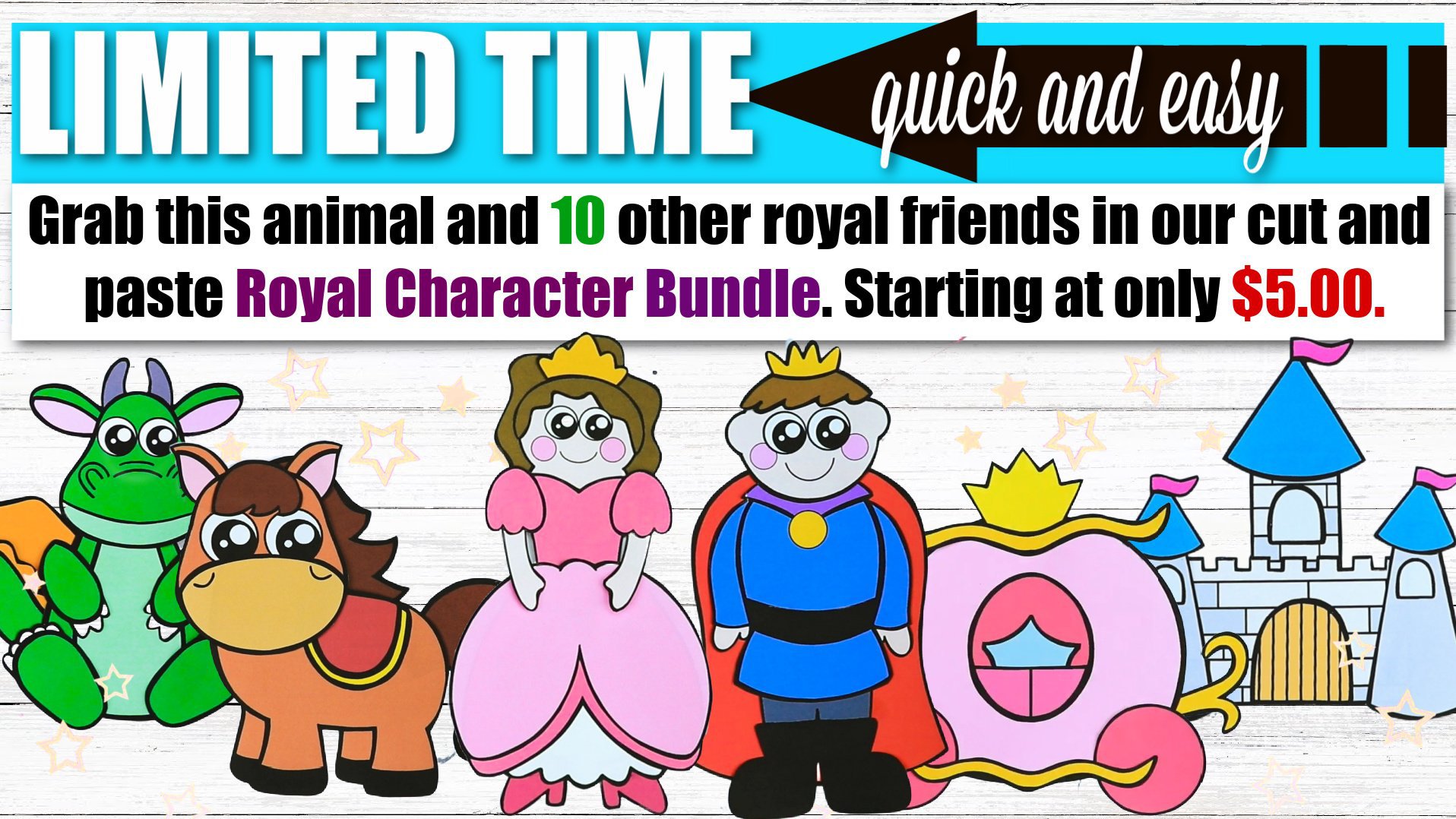 Free Printable Cut and Paste Royal Horse Craft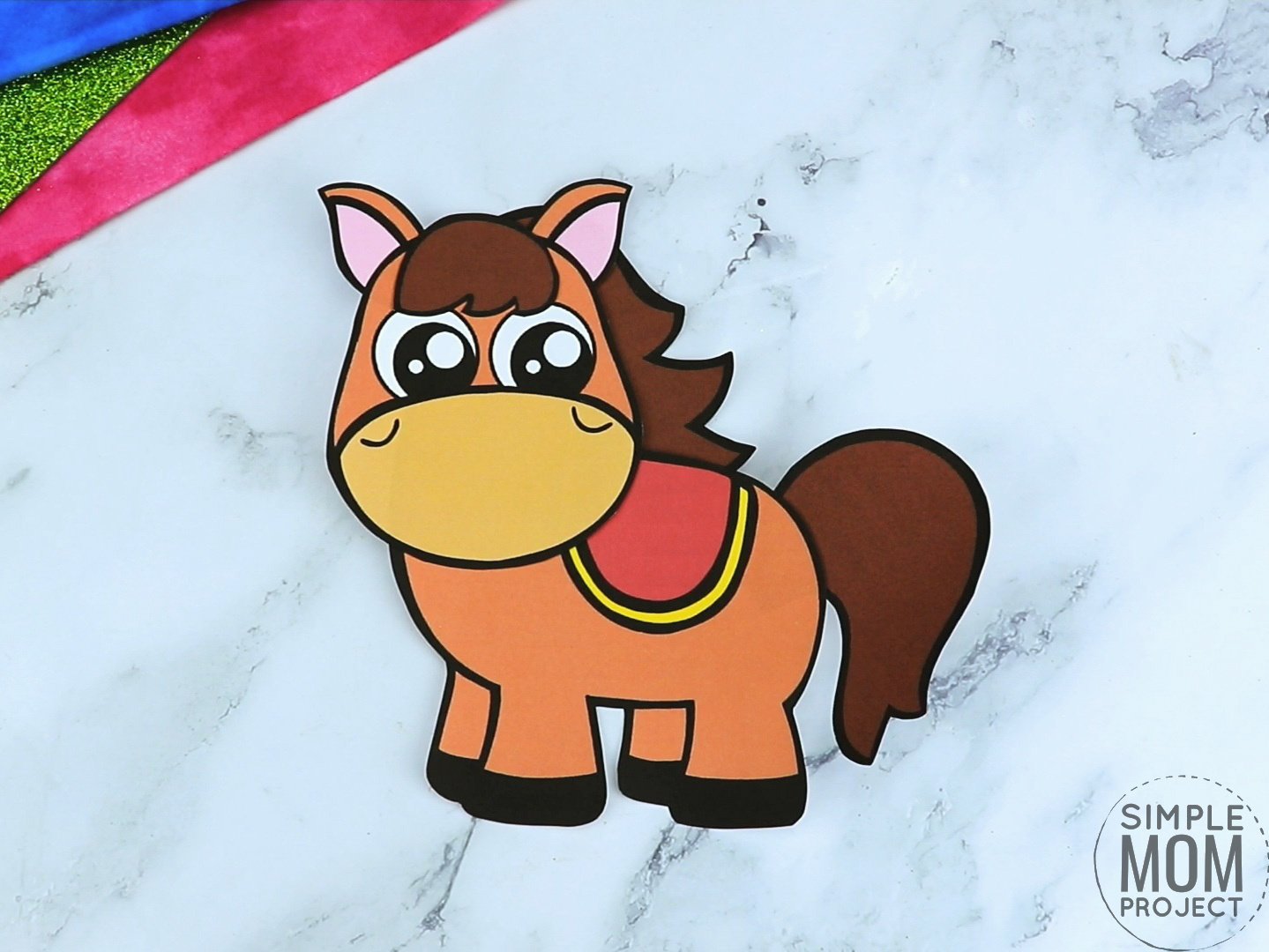 Ideas for Easy Preschool Paper Royal Horse Craft
We are glad to share with you these fun ideas on how to include this free printable royal horse craft template in your daily life with your toddlers, preschoolers or kindergartners.
1. Amazing Facts About Horses
Horses are incredible creatures; they are incredibly fast and can be found all over the world. Did you know that horses can sleep both lying down and standing up? Amazing, isn't it? Imagine sleeping standing up!
Did you know that horses are called different names depending on their gender? Let me walk you through these interesting facts. A male horse is called a stallion while the female horse is a mare. For the young male horse, it's called a colt while the young female horse is called a filly.
Once your little one is done making this free printable royal horse craft template, tell them all these cool facts about horses. Your children will definitely gain knowledge about farm animals.
2. Educational Children's Books
Royal horses in cartoon movies never cease to amaze us! This four-legged farm animal has been around us for a long time and performs many other jobs for humans, too. If your children want to know more about horses, they will definitely love these books.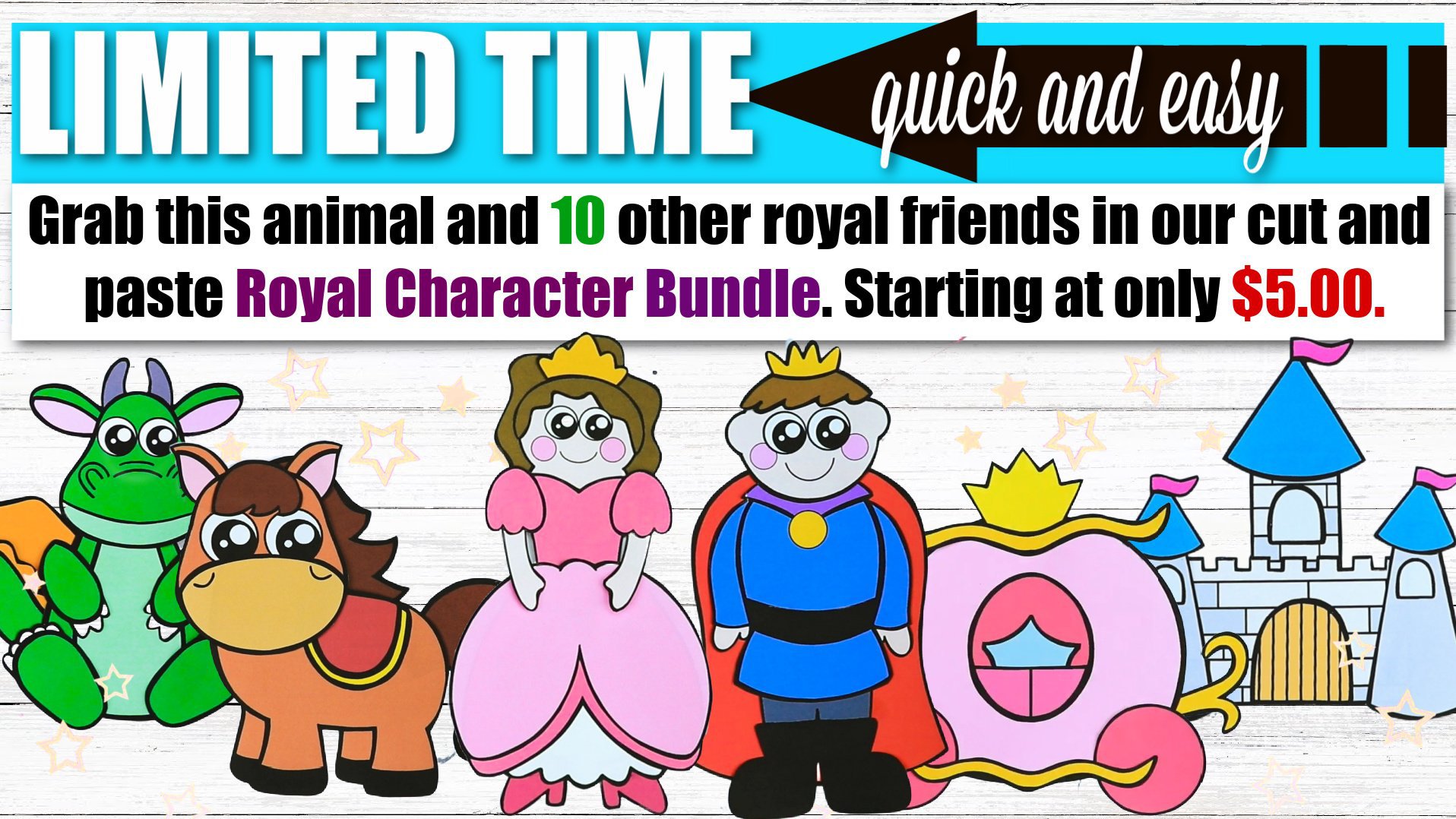 3. Letter H Horse Craft
There are a lot of easy DIY royal horse crafts that can be found on Pinterest, but young crafters and I decided to make this simple letter H horse craft. This fun activity is the perfect way to introduce the letter H to preschoolers.
You can use popsicle sticks and glue it together to form a letter H. Ask your preschooler to paint the popsicle sticks, you can also cut out the head, ears and tail of this free printable royal horse craft template and glue it to the formed letter H.
This simple letter H horse craft is so adorable and easy to make with your young crafters.
4. Learn Basic Alphabet
Making a letter H horse craft be part of your alphabet lesson plan for preschoolers or kindergarteners. You can also print a big letter H, display it on a board next to your kid's finished printable royal horse craft template. Teach your young learners how to pronounce the word correctly.
Print an uppercase and lowercase letter H tracing worksheet, too. This fun activity will help your kids to practice holding a writing tool the correct way. Your children will never get bored in learning new things!
We hope you enjoy these brilliant royal horse craft ideas. We are confident that your children will ask for more printed royal horse craft templates!
Royal Horse Craft Supplies Needed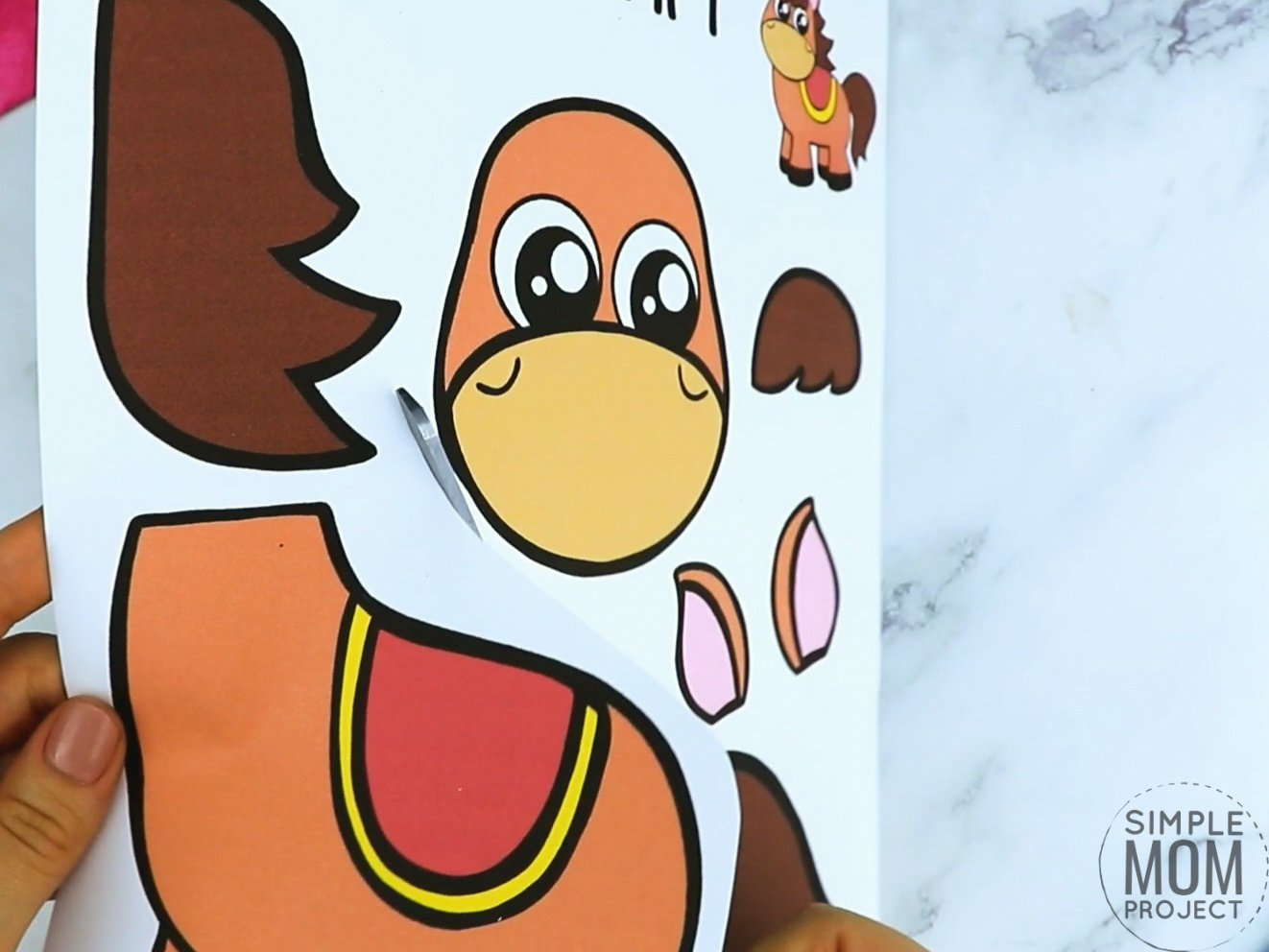 Printable Royal Horse Template (FOUND AT THE BOTTOM)
Keep scrolling to get your very own royal horse craft today and start with your little ones and their crane buddies today!
Royal Horse Craft Instructions
Are your kids excited to start crafting? Let's go and grab all the materials needed!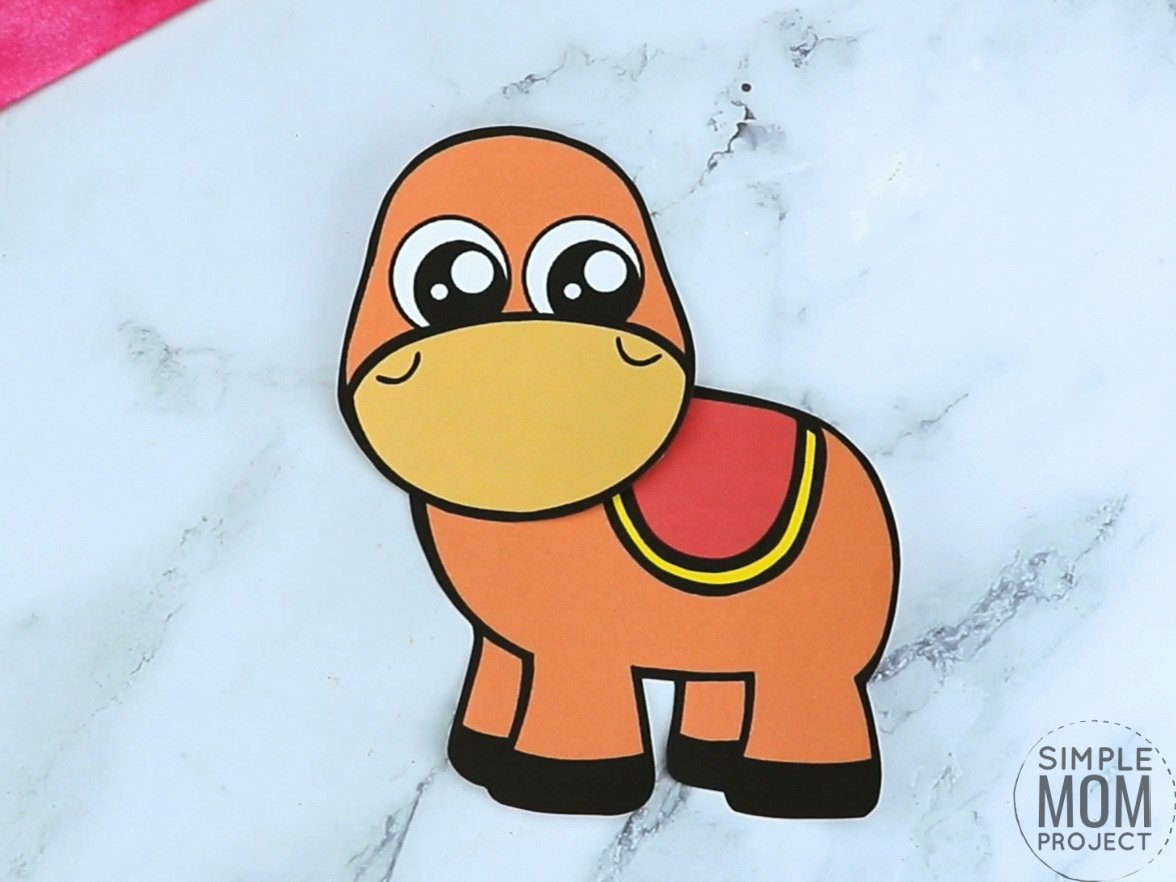 First, ask your preschooler or kindergartner which version of this simple royal horse craft template they want.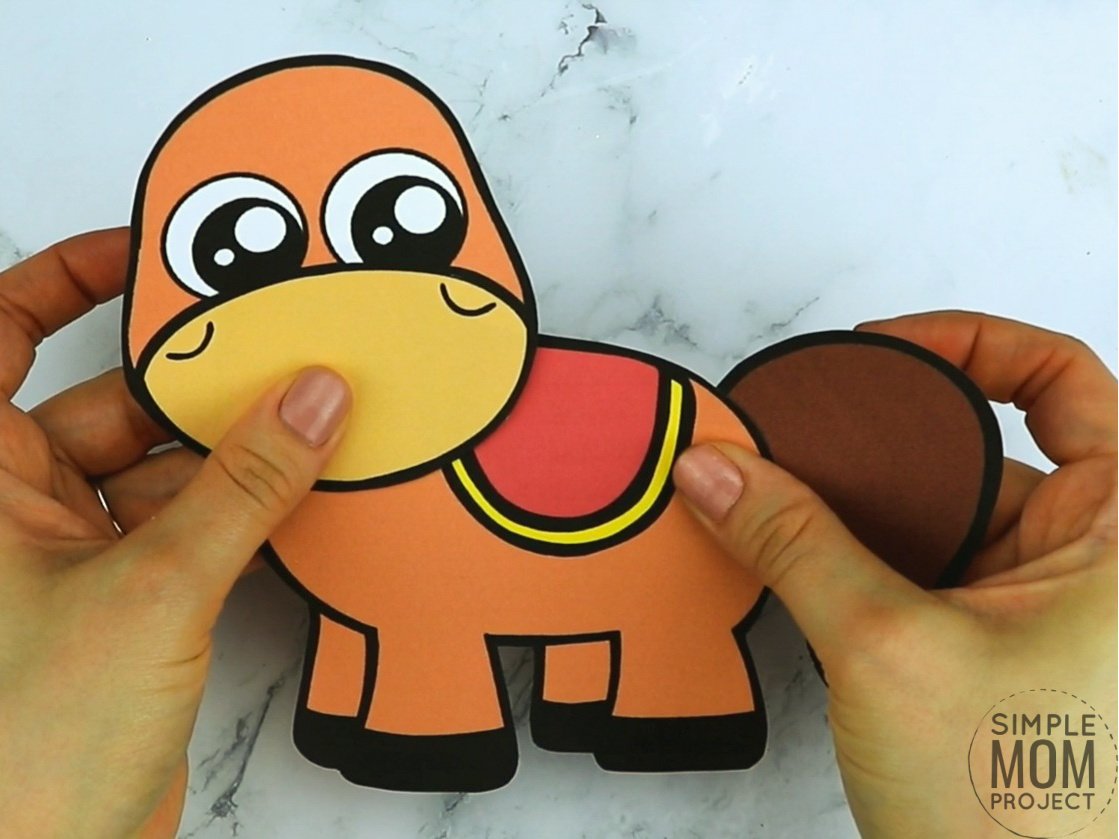 Download and print the cute royal horse craft template they chose in a construction paper.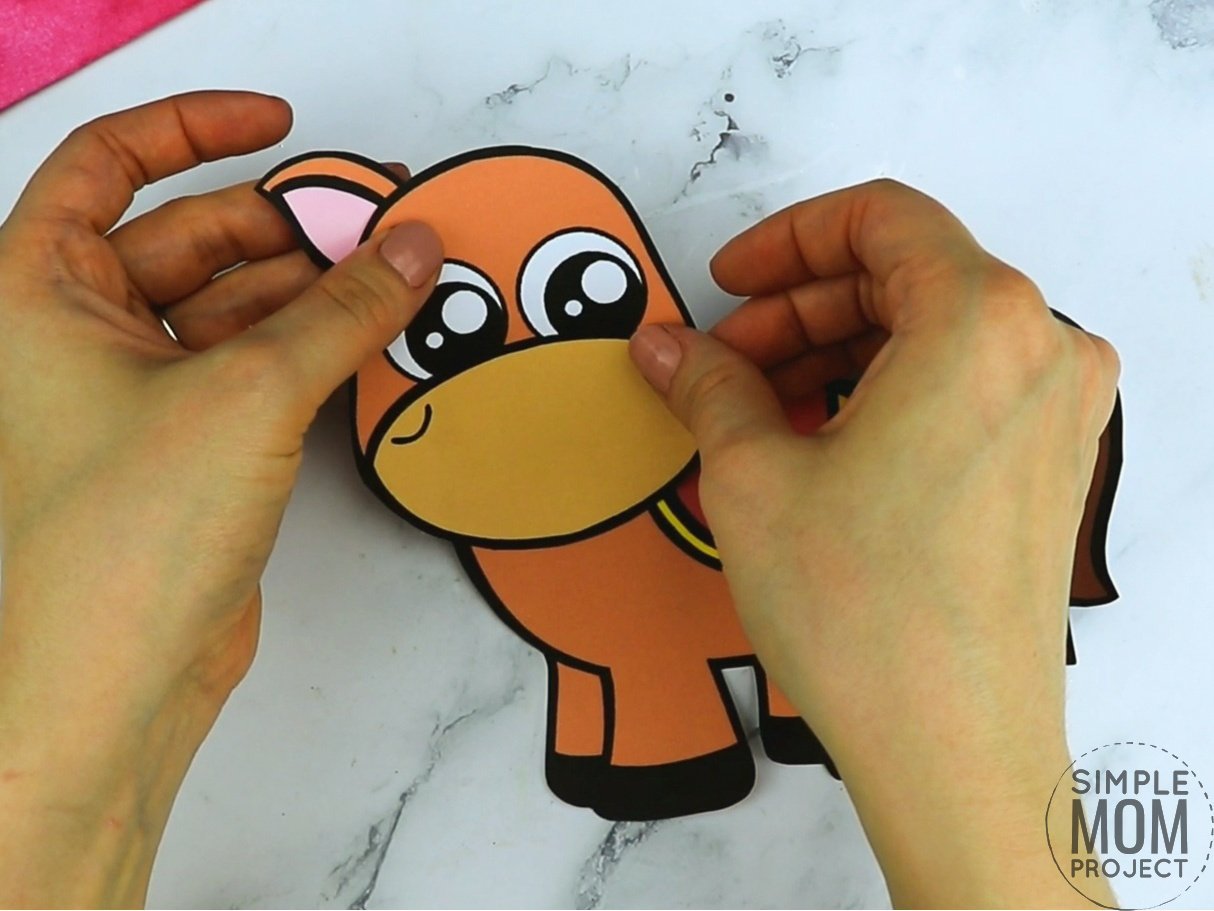 If they pick the black and white royal horse craft template, hand them the crayons or colored pencils because it will take them some time to fill it up with beautiful colors.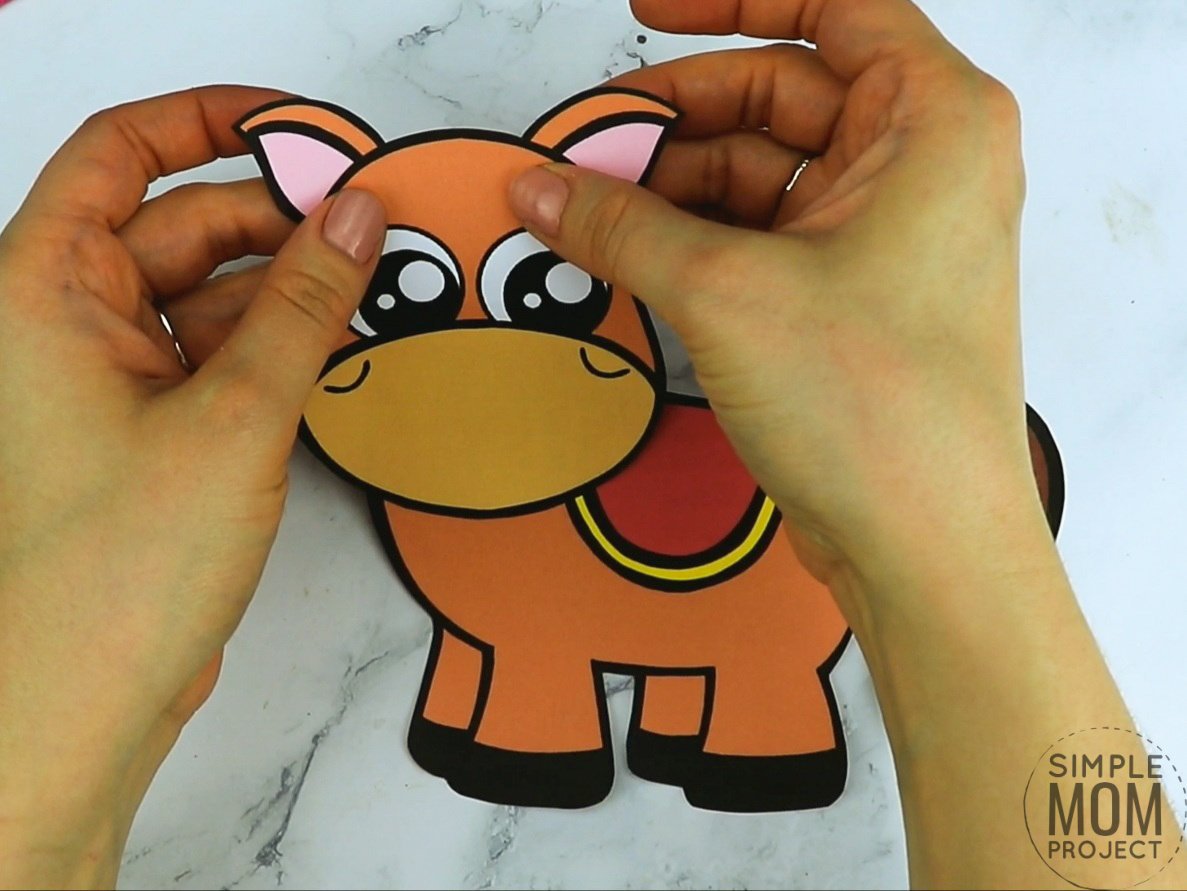 Cut the printable royal horse template into individual sections.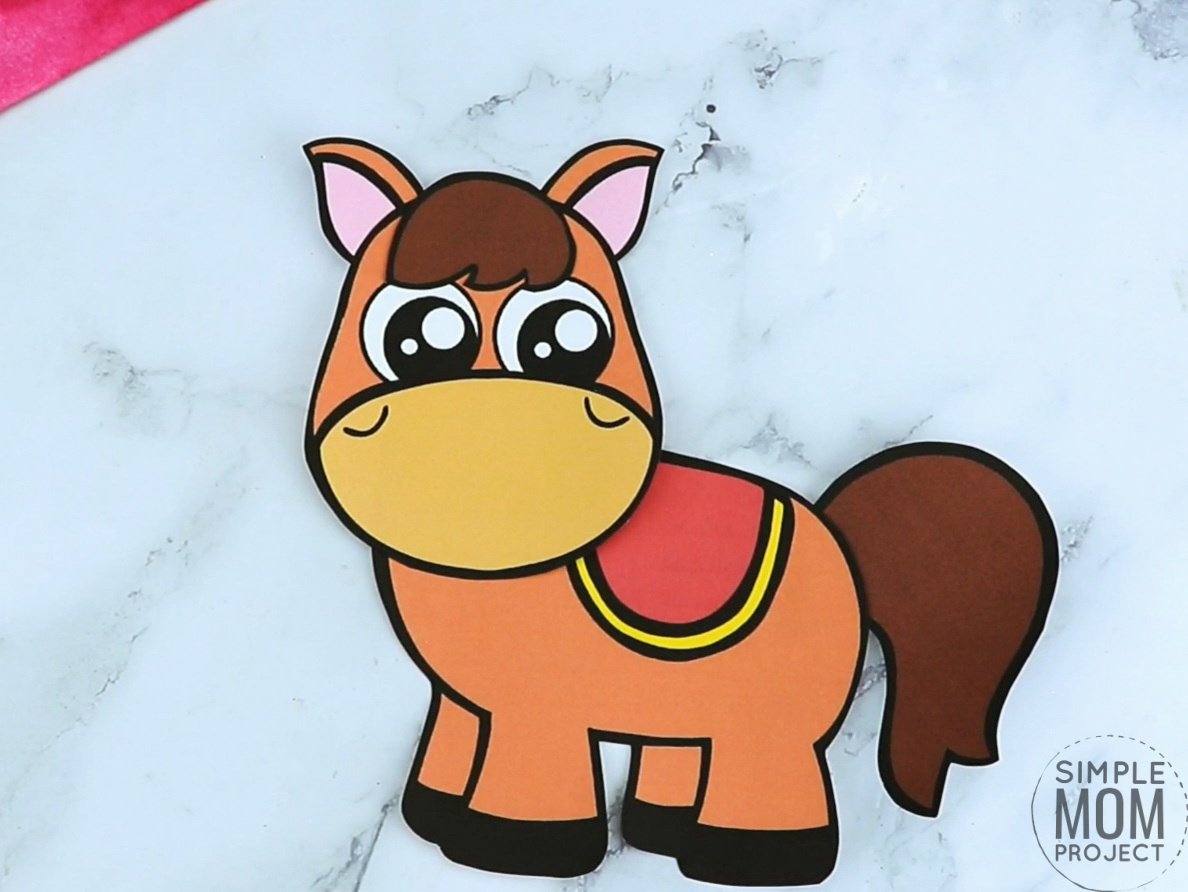 Start gluing the head of the royal horse, then it's cute little tail.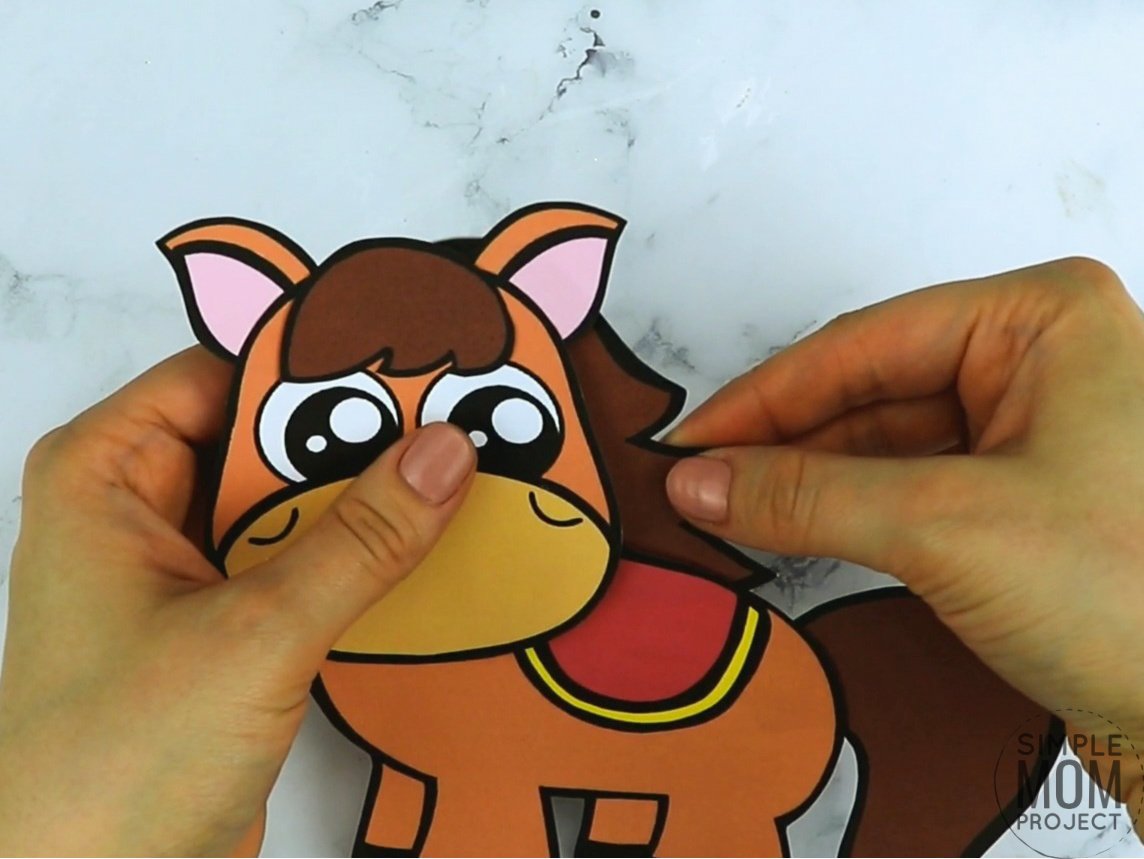 Next, glue the ears onto either side of the horse's head, stick it up straight.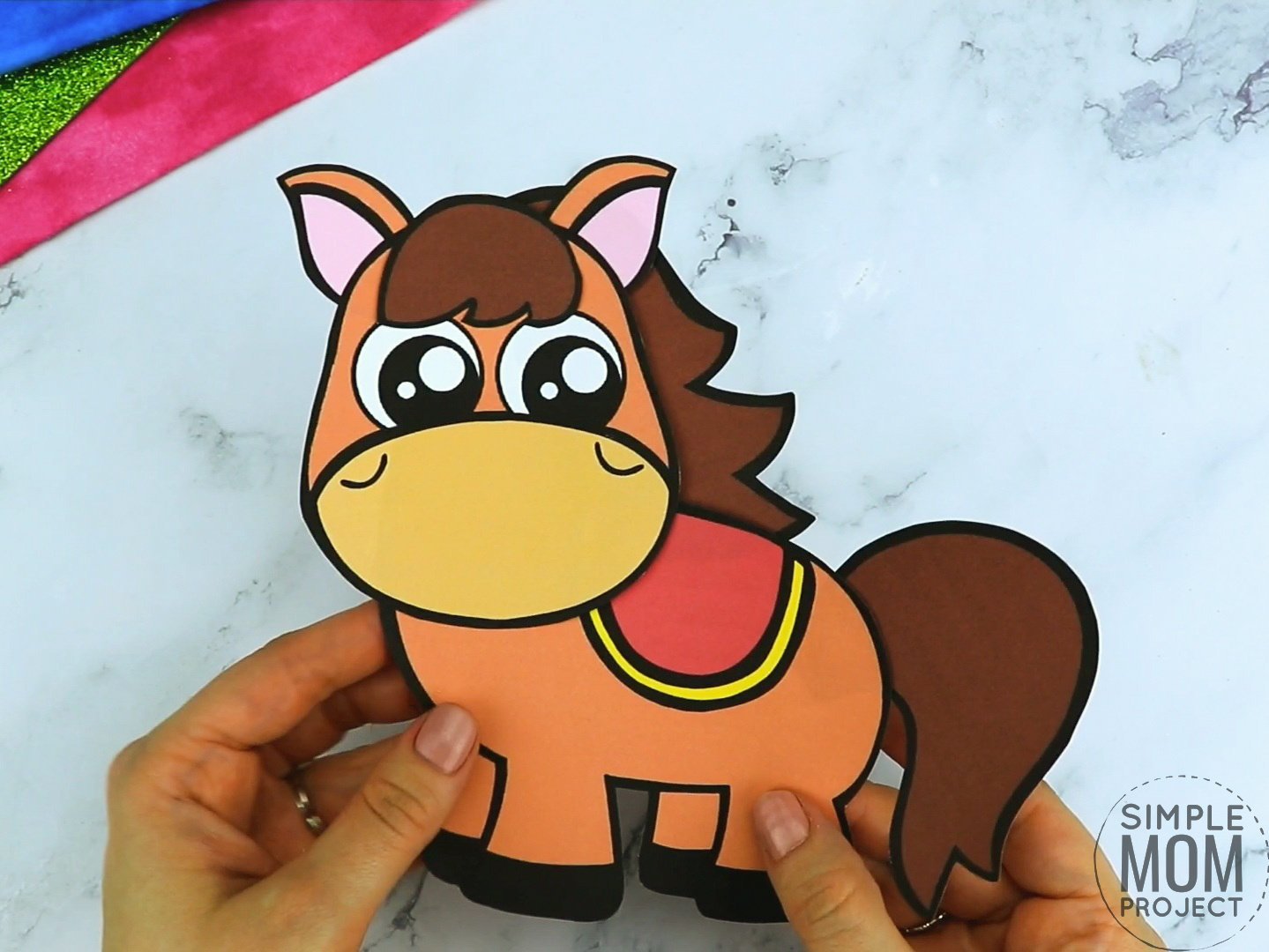 Lastly, glue the hair onto the center top of the head, down to its body.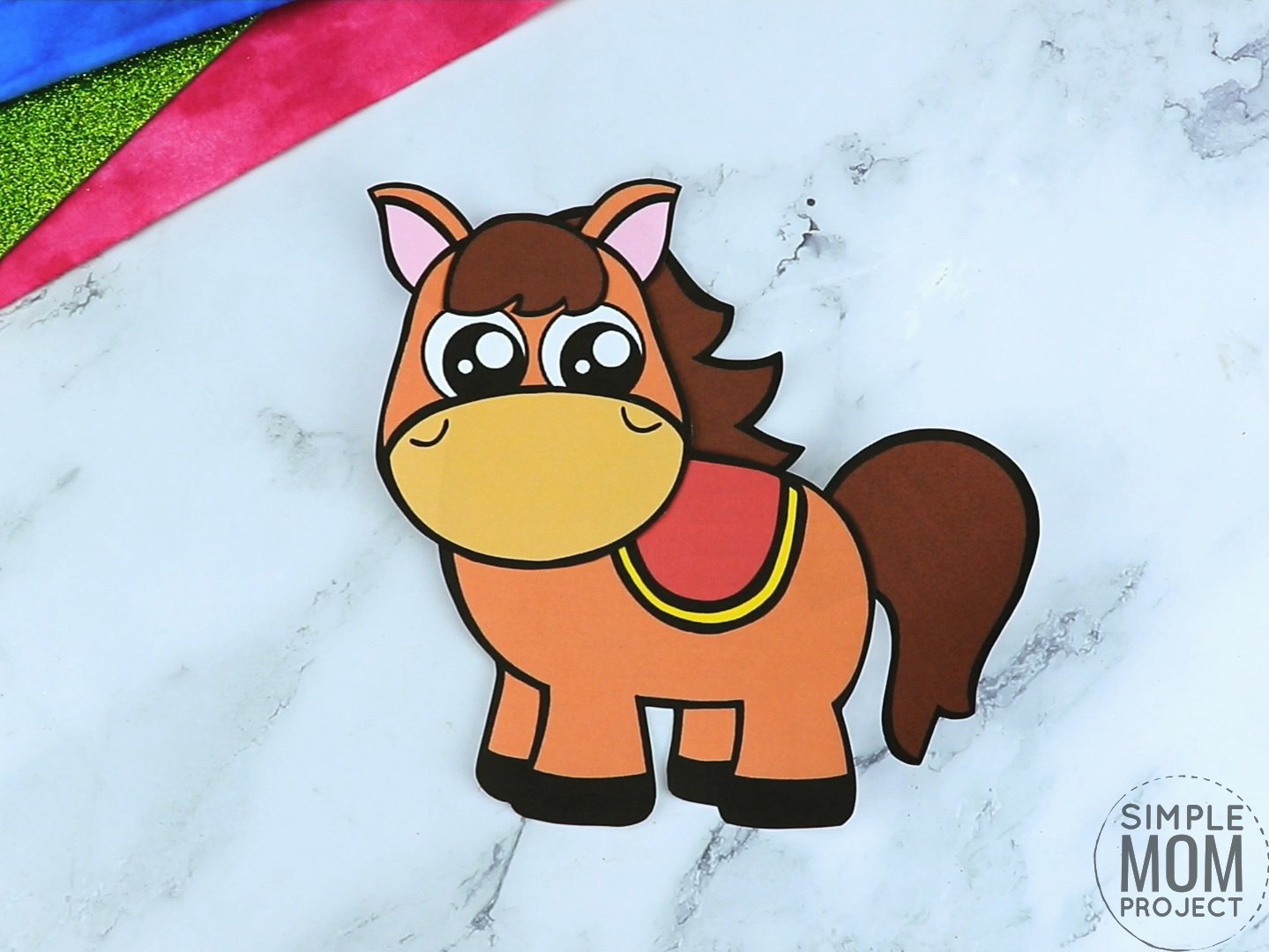 Your adorable free printable royal horse craft template is now ready to be part of your royal family crafts! It's super easy and fun to do!
More Options to Choose:
You can print the blank version and trace the cut outs on card stock paper for a sturdier royal horse craft,
Print the royal horse template in color for a simple and easy rainy day craft or,
Print the blank royal horse template and use it as a fun coloring sheet activity and then glue the pieces of the royal horse craft together.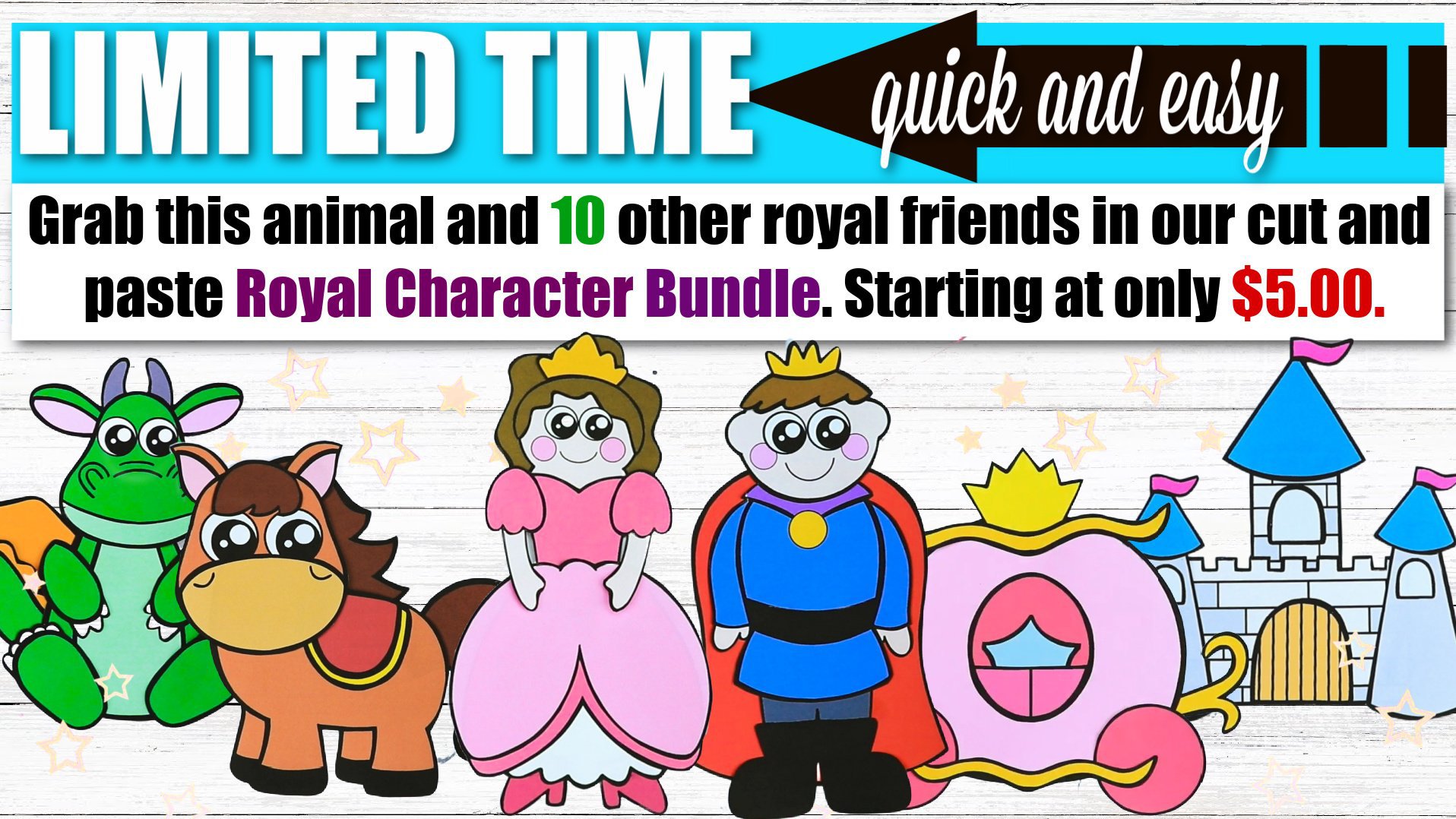 Free Printable Royal Horse Craft Template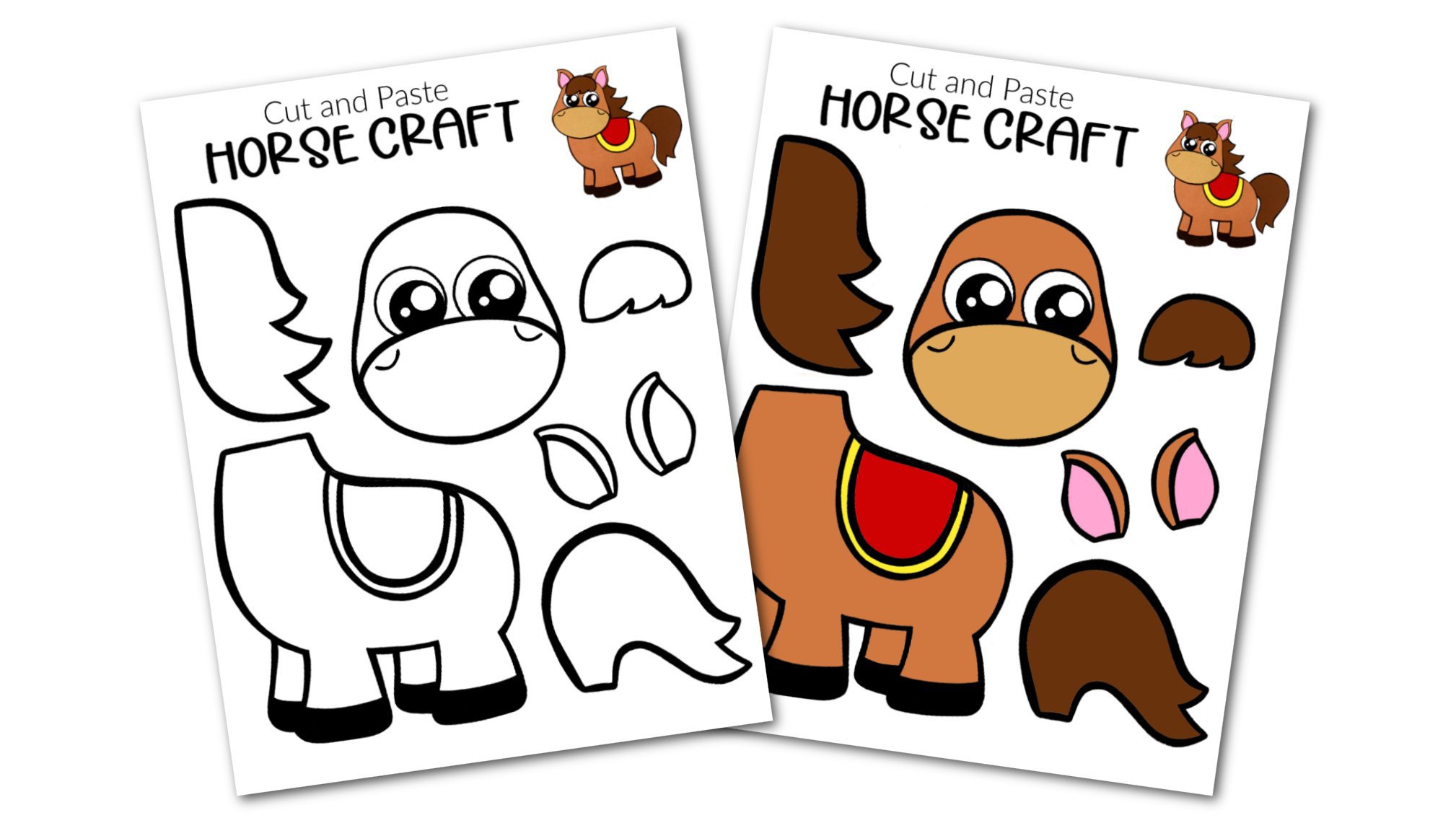 We have two different versions of this free printable royal horse craft template. Whether your little one likes the black and white royal horse template where they can color it first or the colored royal horse craft template. Let your kids express themselves through this farm animal art.
Don't forget to share your learning plans in the comments. Need more storybook character fun? Check out our packed list of storybook characters for simple craft fun with your little ones.  
When you have finished, be sure to share your creation on Simple Mom Project's Facebook Page and follow me on Pinterest!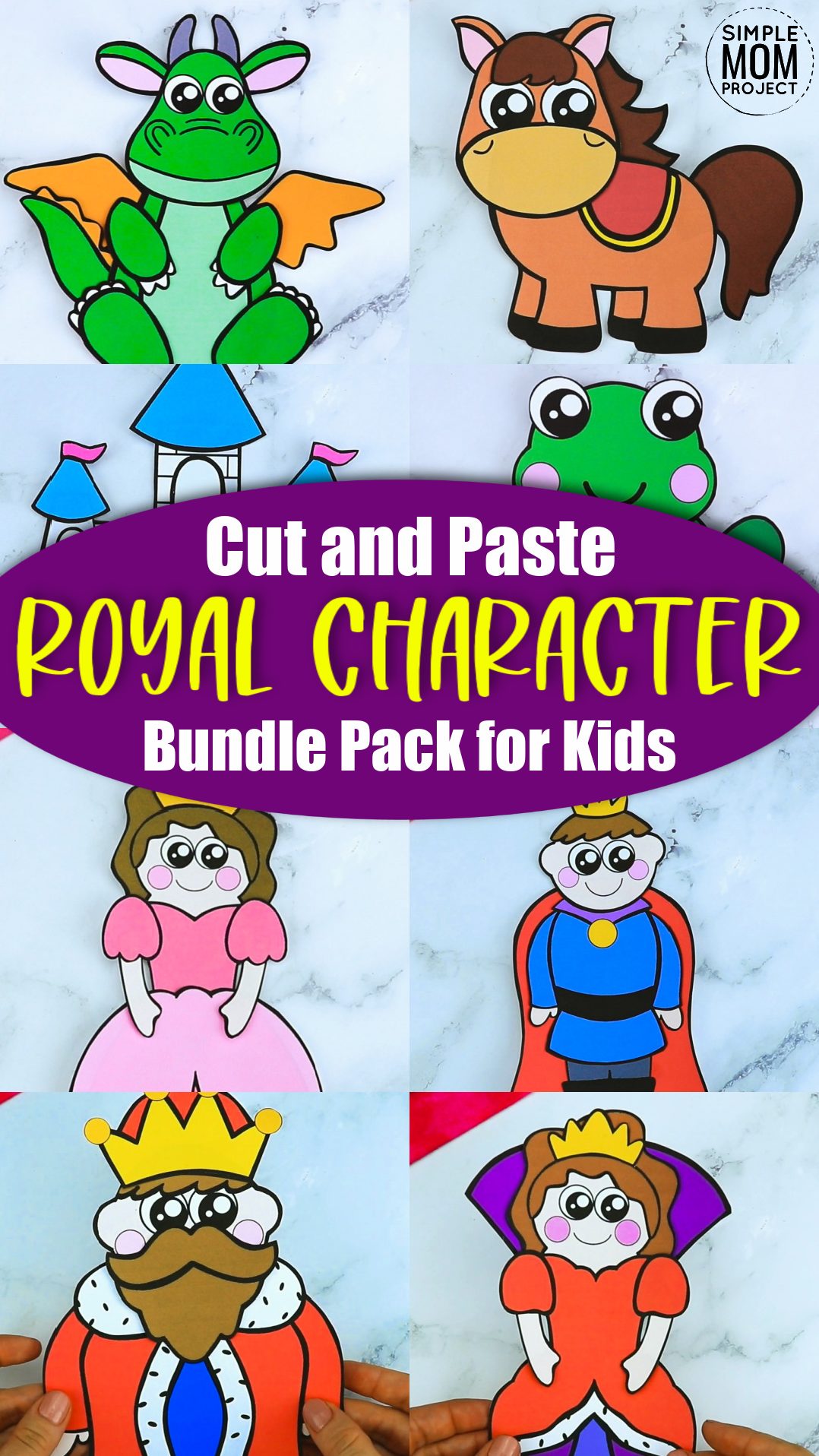 Kaitlen D.
More Storybook Character Crafts