Have you ever wondered why animals make the best paper bag puppets?
From dogs to bears to all kinds of animals!
We all know that kids enjoy working with animal arts & crafts, but have your children ever created a hedgehog craft?
If they haven't yet, now would be the perfect opportunity to have them make a hedgehog paper bag puppet!
Children in toddler, preschool, and kindergarten can easily make this printable hedgehog paper bag puppet.
They will definitely have a great time learning about hedgehogs, exercising their fine motor skills through arts and crafts, improving a range of abilities by reading books, and learning interesting information if you include this in your weekly activities.
To help you complete your crafts along the process, this printable hedgehog paper bag puppet craft comes with detailed instructions.
You will also have the option of starting with a plain black and white hedgehog template or a colored hedgehog template.
Allow your children to do both if they wish!
With this one-of-a-kind hedgehog paper bag puppet, you're in for a spectacular week and puppet show performance!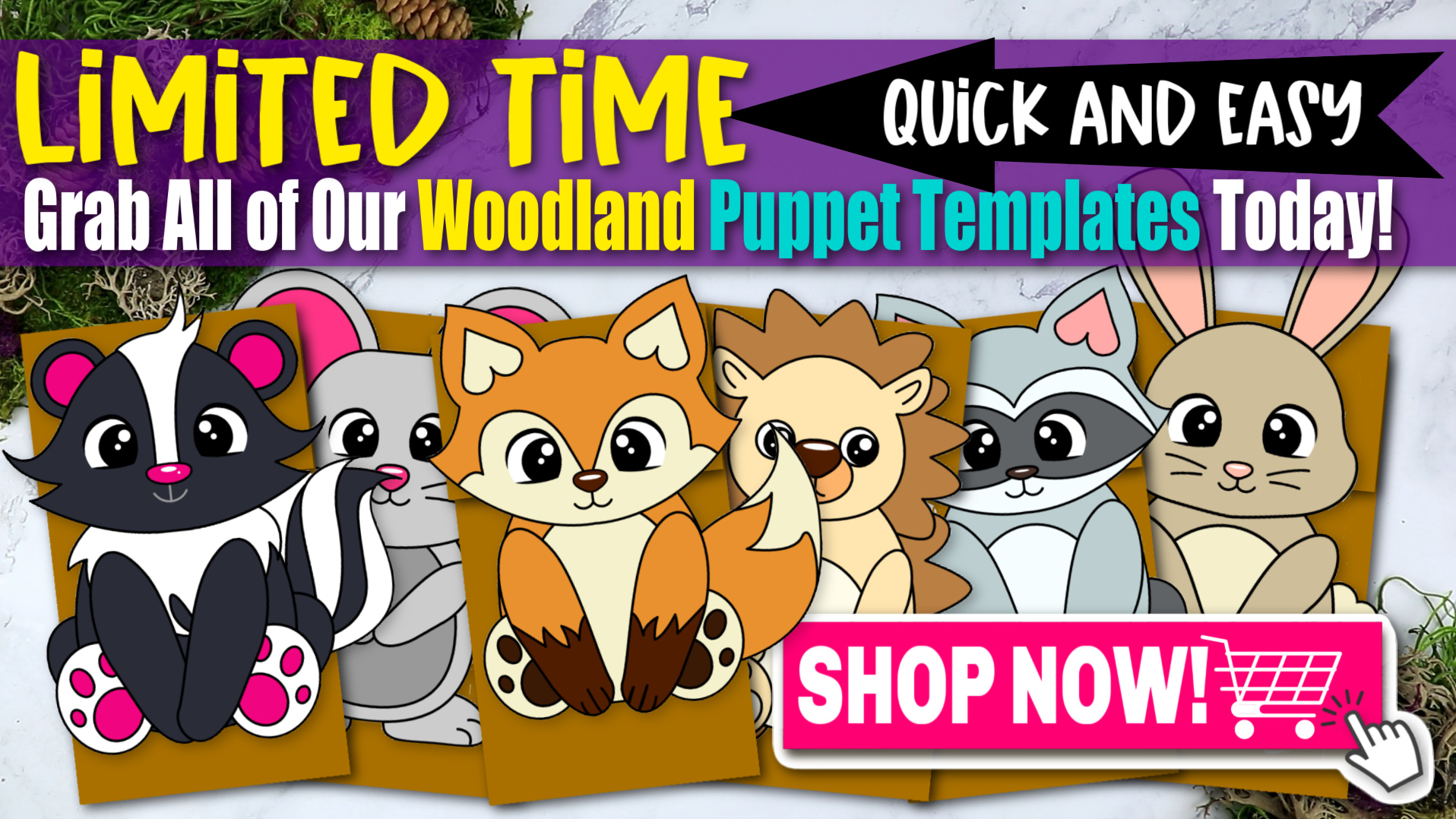 *By the way, this post may contain affiliate links which means I may receive a small commission at no additional cost to you if an item is purchase through that link. For more information, click here.*
Printable Hedgehog Paper Bag Puppet Craft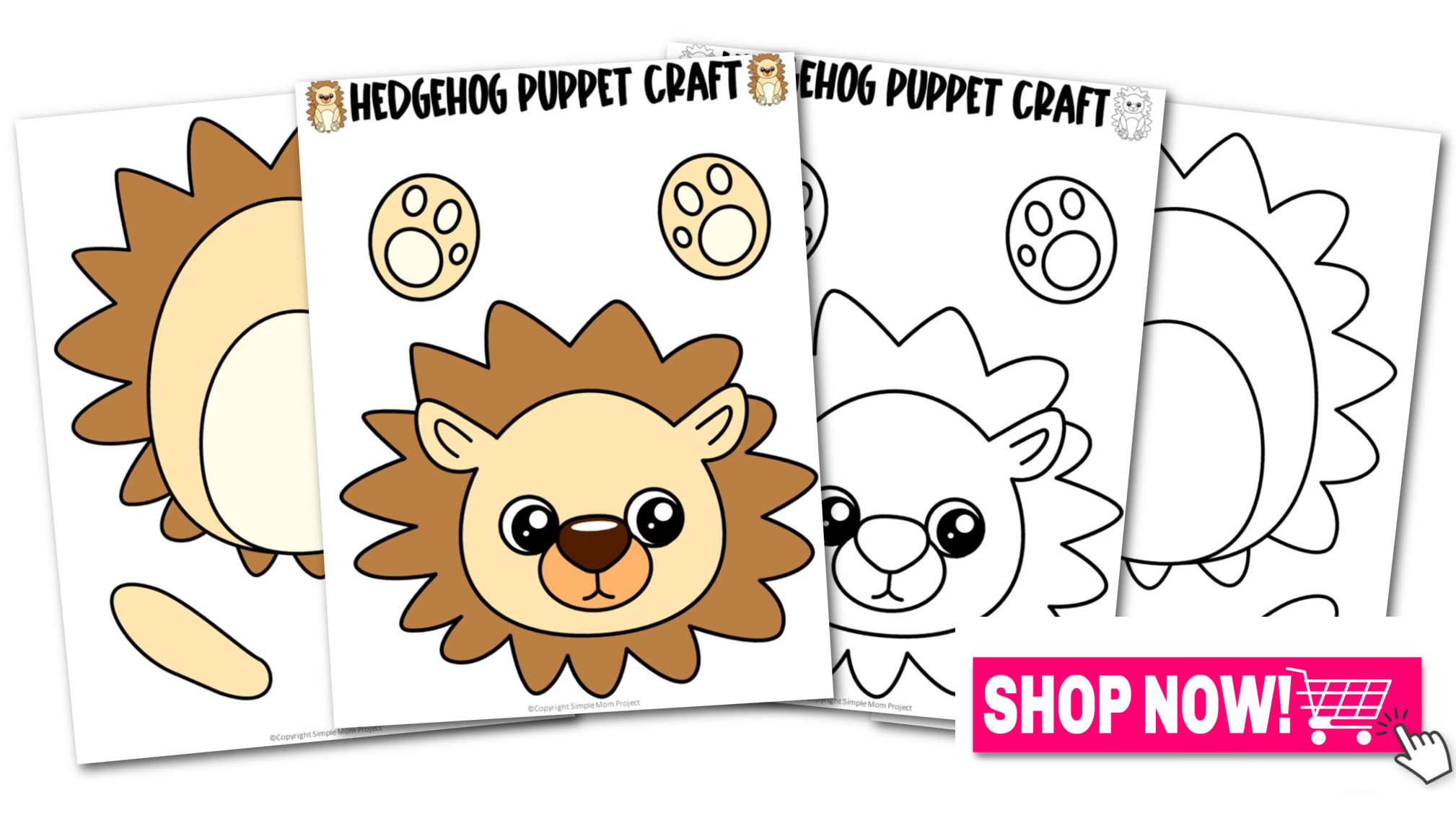 Hedgehog Craft Supplies Needed
Need more crafty fun? Check out our Letter H Cut and Paste Craft, Dog Puppet and Squirrel Puppet.
 T
hey are perfect for those days when staying indoors is the only thing your family can do!
Ideas for Easy Preschool Paper Hedgehog Craft
You won't have to worry about coming up with new activities to associate with this hedgehog paper bag puppet since we've got you covered!
Don't miss out on these great ideas for incorporating this puppet craft into your routines this week.
These are some of the most simple and fun activities for your children!
1. Adorable Hedgehog Collectibles
Your children will definitely request more hedgehog once they've finished making their hedgehog paper bag puppet crafts.
They will surely be fascinated by this unique animal that they rarely see on tv.
Make sure to incorporate these adorable hedgehog collectibles in your lesson plans so you can begin with a brand-new activity about hedgehogs.
A good read book about a hedgehog in need of a hug should be included on your list.
This book is ideal for reading before bedtime while snuggling with a cute hedgehog stuffed animal.
If your children want more activities, invite other family members over to play an interactive and fun hedgehog roll racing game to round out the day!
Include these adorable hedgehog collectibles on your list as you begin to organize your weekly learning plan.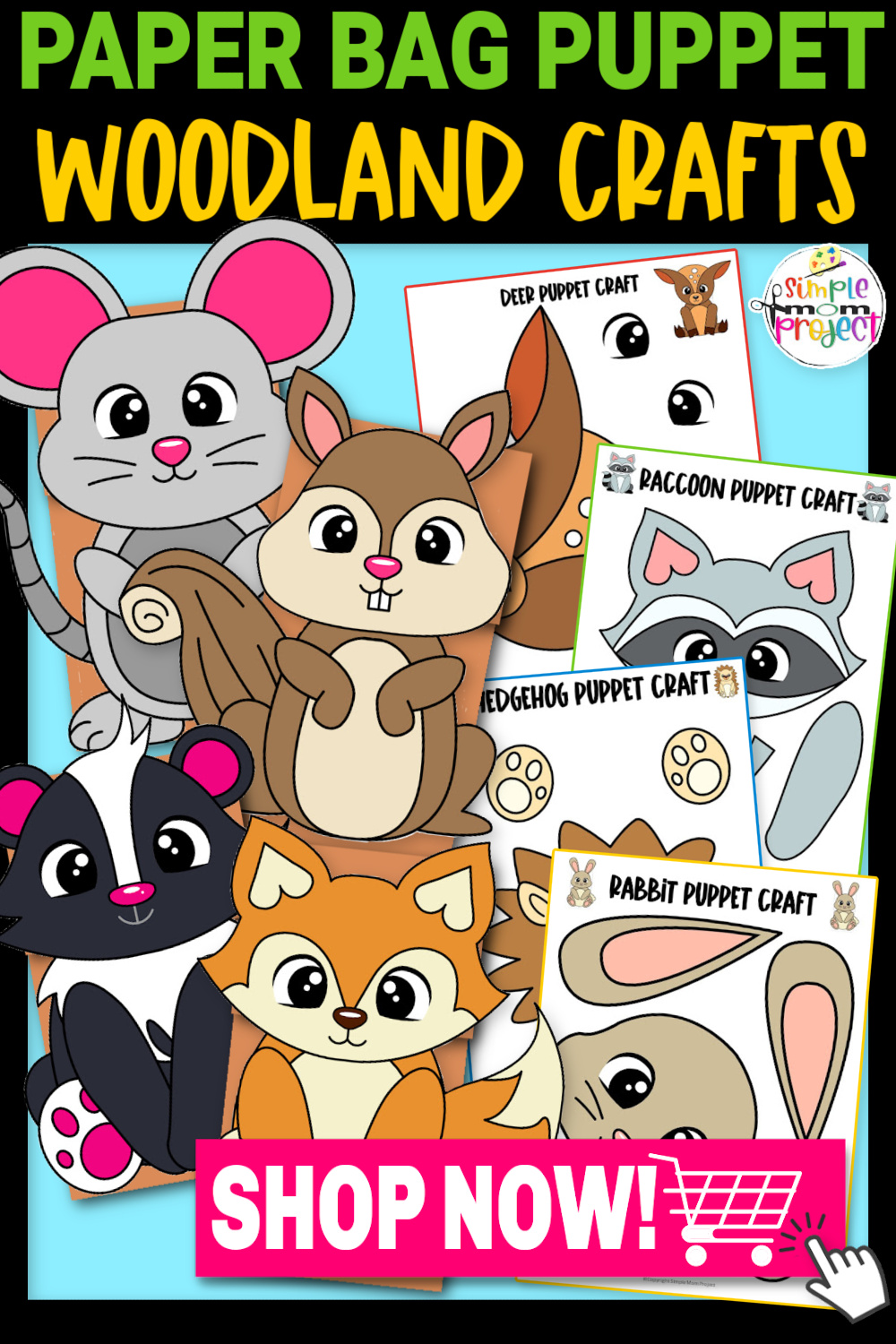 2. Interesting Facts about Hedgehogs
Have you ever seen a hedgehog up close?
What does it look like?
Hedgehogs are unique because of their prickly skin.
If your children are interested in learning more about this animal, this printable hedgehog paper bag puppet craft idea is wonderful to include in your science classes.
Before you let them start with their paper bag puppets, share these interesting facts about hedgehogs with them.
You may also use the hedgehog paper bag puppet as a prop when sharing these with children.
Did you know that a hedgehog's back can contain anywhere between 5000 and 7000 spikes?
When threatened, they raise and lower their spines.
Each spine wears out and is replaced yearly.
They are nocturnal animals.
In other words, they sleep during the day and work solely at night.
Due to their lactose intolerance, hedgehogs only consume water.
They hunt by using their senses of smell and hearing.
Because of how delicate their stomachs are, they always curl up when they sense a threat.
Hedgehogs help to protect all the plants you are growing since they consume beetles, caterpillars, and other pests that are common in backyards.
3. Playdough Hedgehog
Along with arts and crafts, playdough activities are another way you may help your children in developing their fine motor skills.
Playdough is a ton of fun to play with and can keep our hands occupied for a very long time.
Let's get our playdough out and make a hedgehog!
If you're done with your hedgehog paper bag puppets, you may use them as a guide to shape your playdough into a hedgehog.
To help them develop their fine motor control, let your children roll, pinch, and squeeze their playdough.
We can make this activity even more exciting by adding toothpicks into our playdough to produce a spiky appearance on our hedgehogs!
In case you don't have a toothpick available; you can use a fork to produce the spike effect on the playdough.
Include this in your lesson plans if you're looking for an easy DIY hedgehog craft.
This is a wonderful sensory activity for kids that fosters the growth of hand-eye coordination and creativity.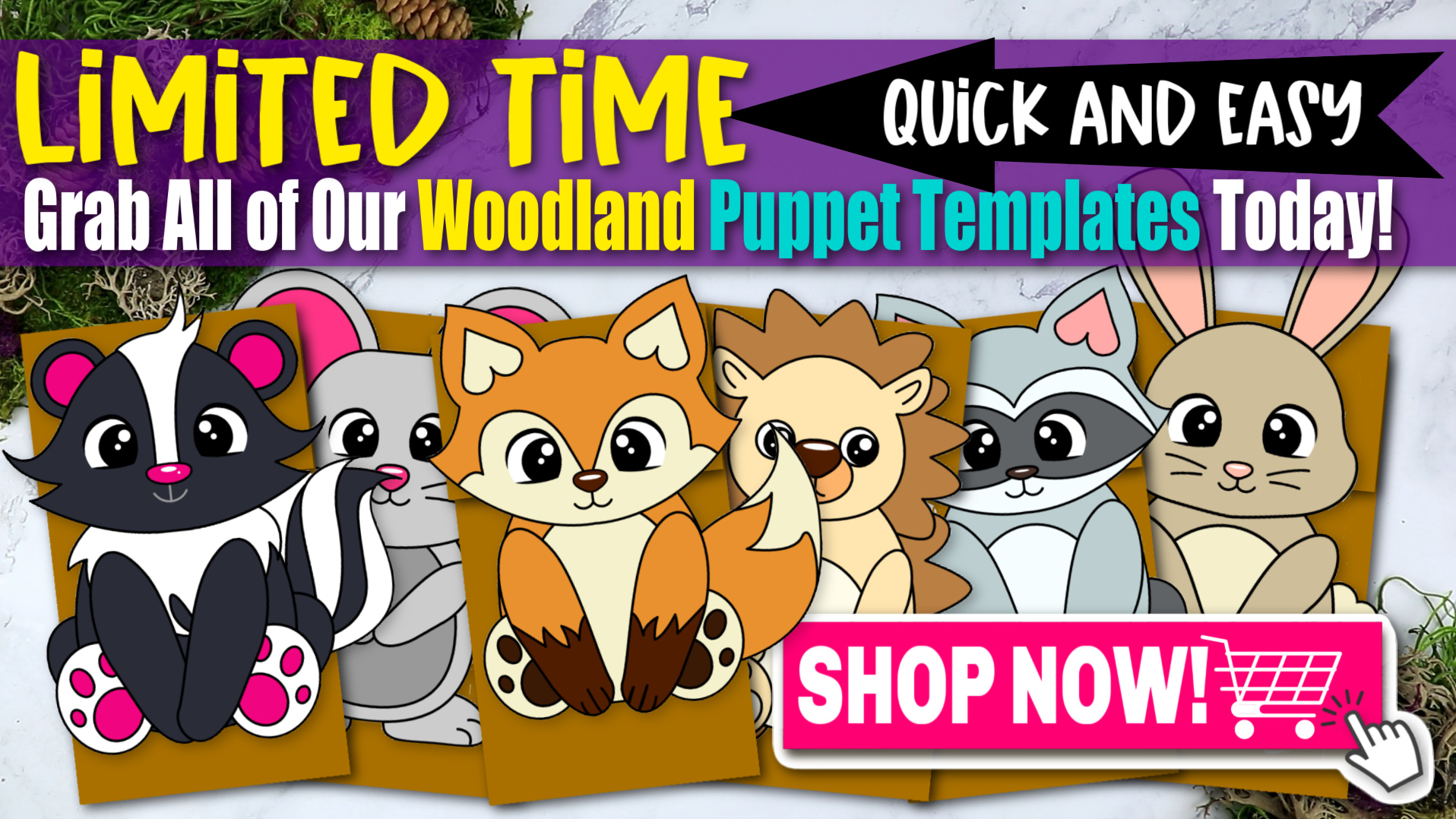 4. Letter H for Hedgehog
Learning the alphabet letters will be more fun if we combine it with arts & crafts!
You may use this printable hedgehog paper bag puppet craft to introduce the letter H to your children or to teach them about the phonic sound of H.
Associating each alphabet letter with an animal will spark the children's interest in learning more about them.
Especially if they get to make an easy paper bag puppet.
Use this printable hedgehog paper bag puppet craft to teach children about the letter H!
You can also prepare more props to teach the alphabet letter H.
Grab an alphabet letter from Pinterest or cut out a letter H form from cardboard.
Take this chance to introduce them to the proper way to write the letter H.
If you have toddlers, the uppercase letter H will do.
Show the letter H in both uppercase and lowercase form to preschoolers and kindergarteners.
Ask them to repeat the word "hedgehog," focusing on the first letter's sound, to introduce the phonic sound of H.
This approach, children will be familiar with how the letter H should sound.
How did you use these ideas to organize your lesson plans?
We hope we make it easy for you to plan activities for your kids.
With these, your weekend activities will be a blast!
We guarantee a fun-filled week for you with this printable hedgehog paper bag puppet!
Hedgehog Paper Bag Puppet Instructions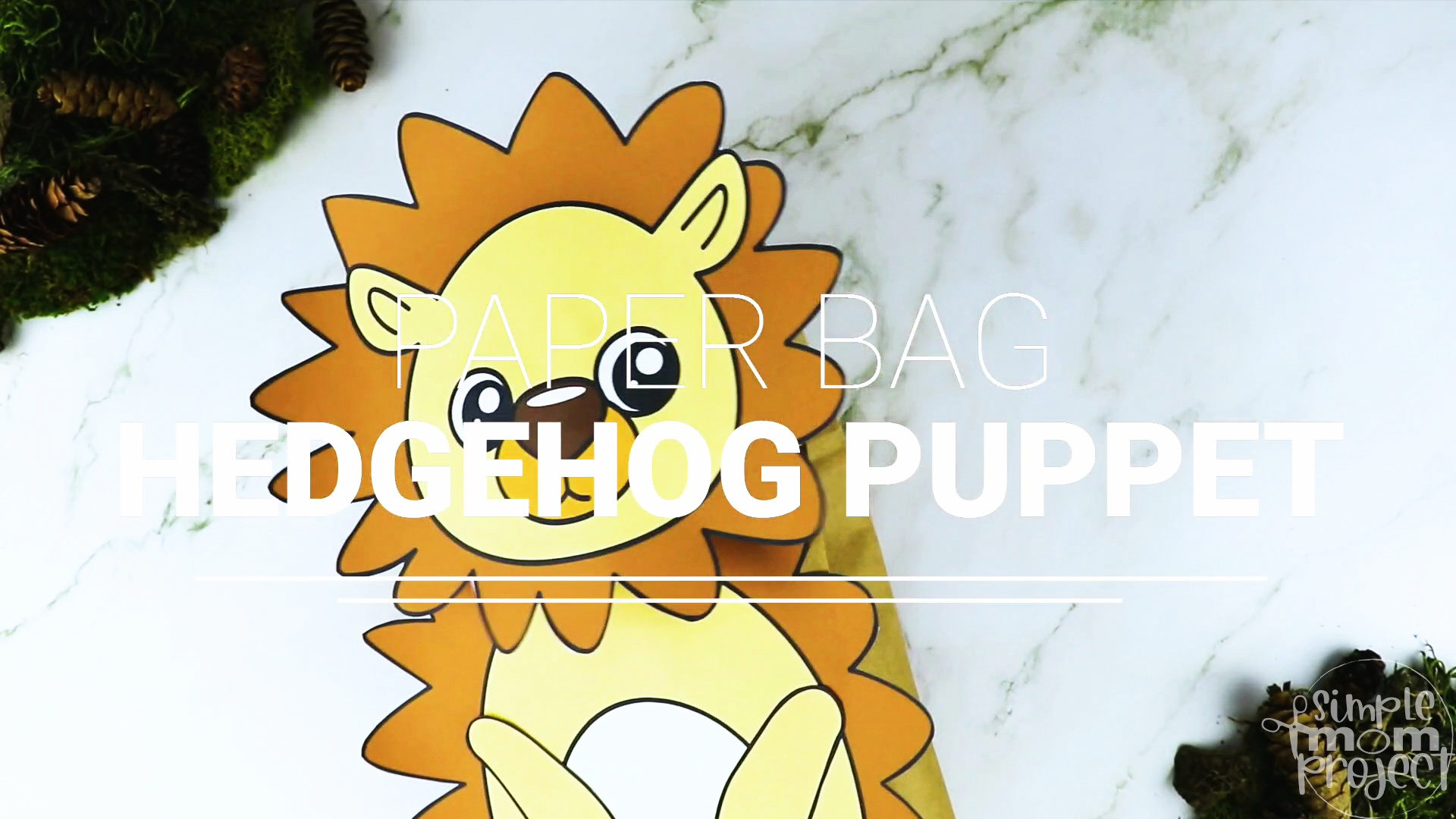 Don't miss out on these simple step-by-step directions for completing your hedgehog paper bag puppet crafts with your kids!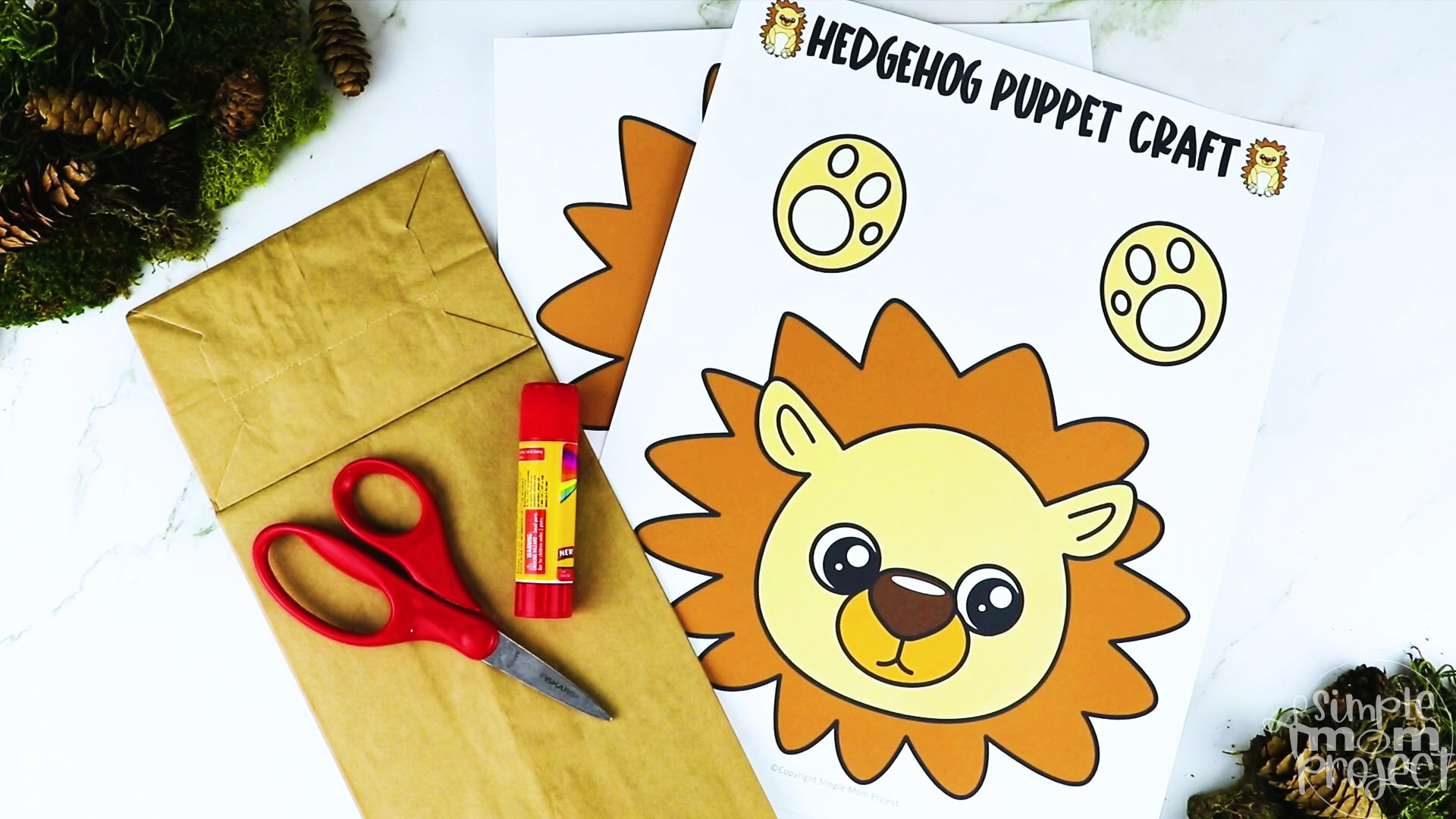 Allow your children to color the hedgehog using any coloring tools they have available if they choose the black and white template.
If they choose the colored hedgehog template, this is a great chance for them to practice their cutting skills, so instruct them to cut the hedgehog parts one at a time.
To start, attach the hedgehog's body on the part under the folded edge of the brown paper bag.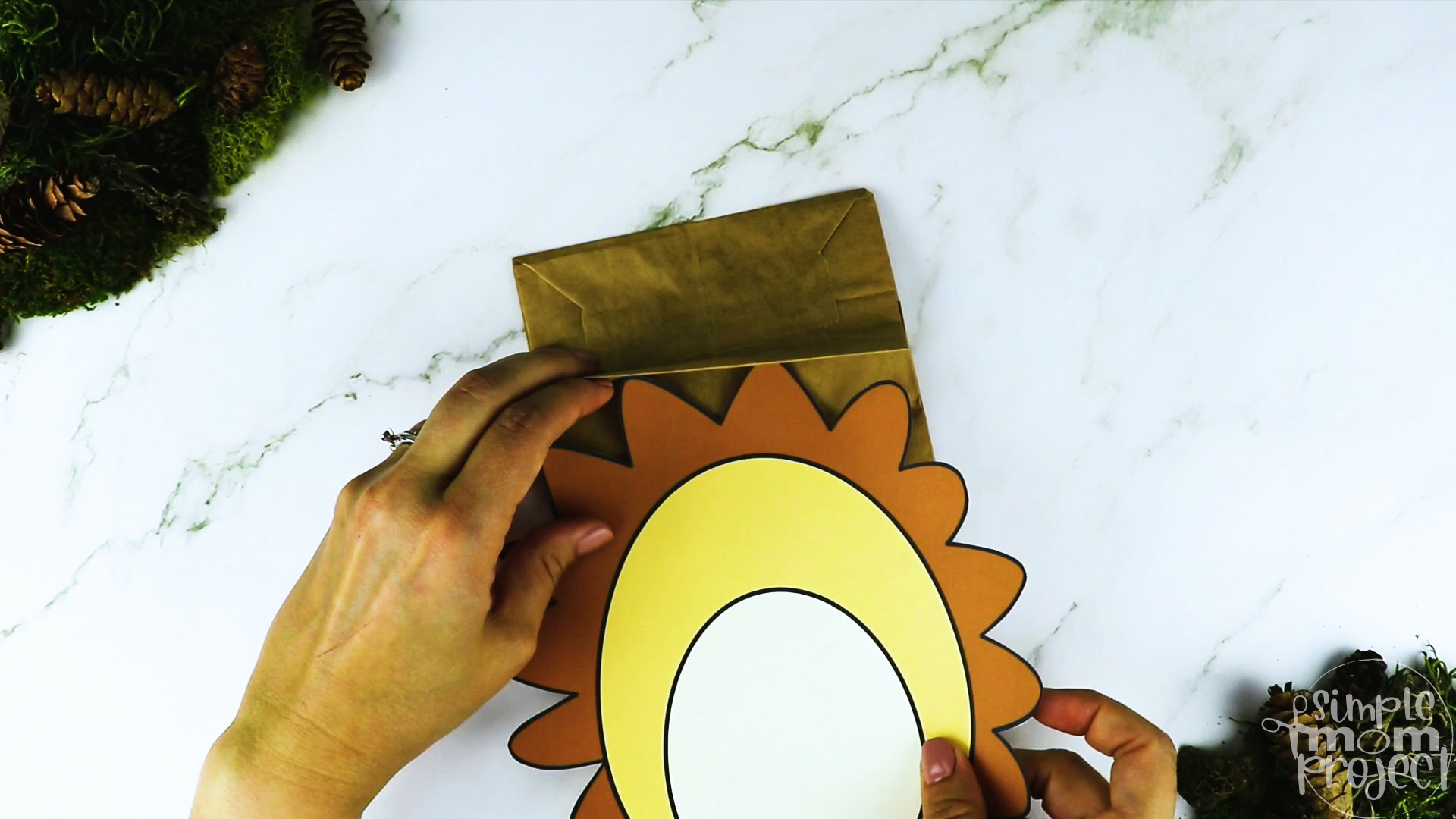 Now, add the hedgehog's cute head on top of the folded part.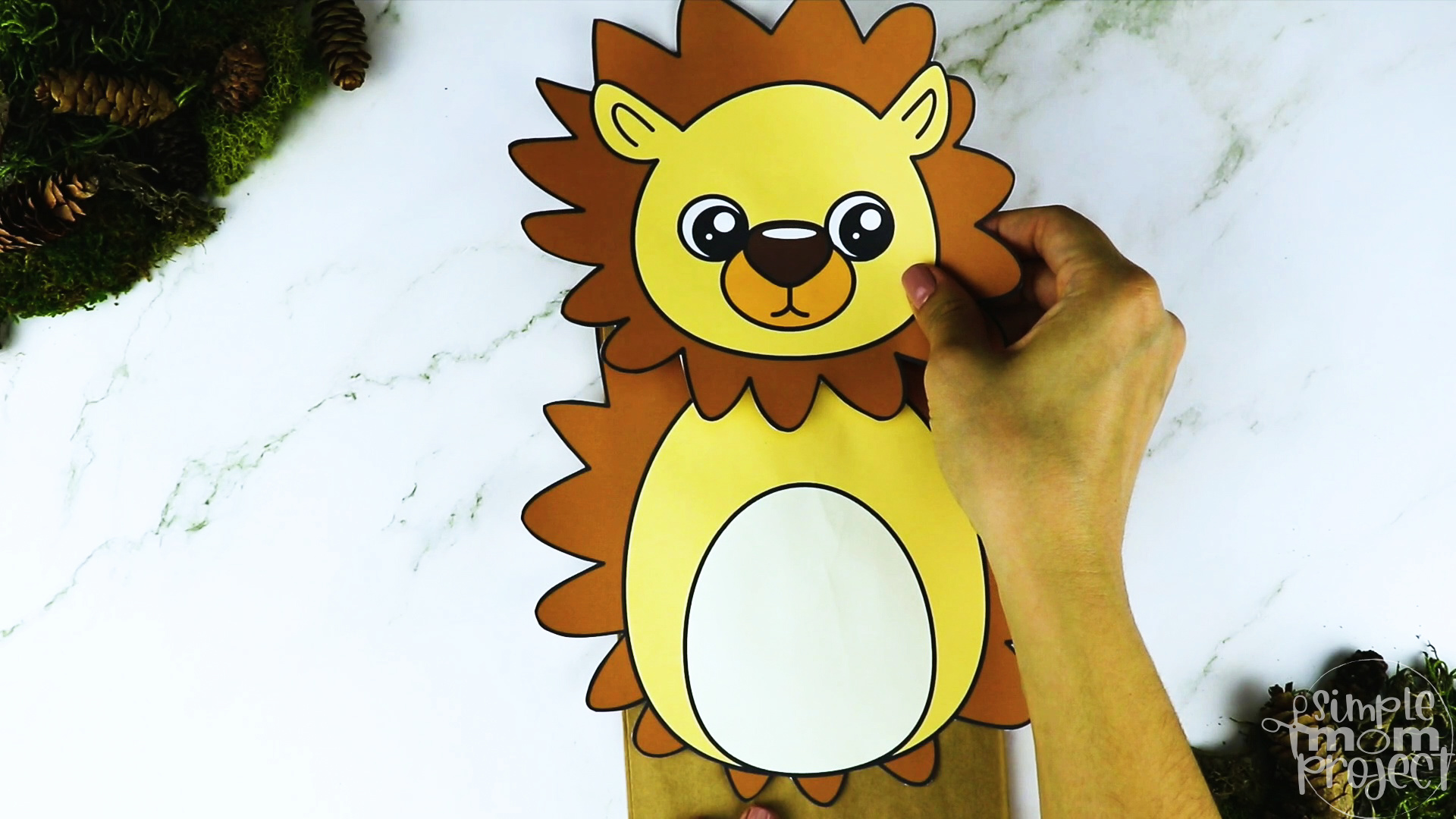 The two legs should now be attached to the upper part of the hedgehog's body on both sides.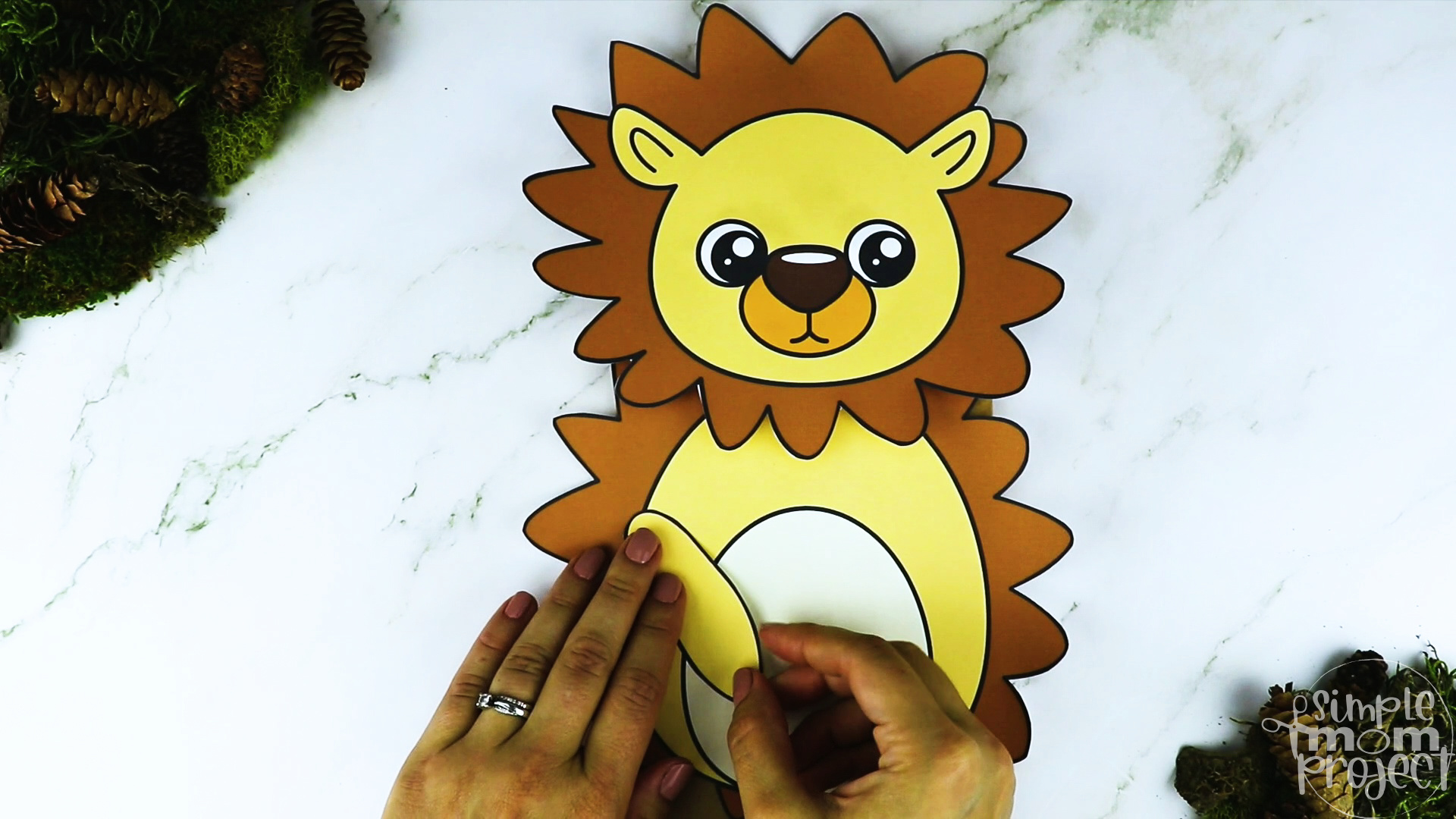 Continue by attaching the remaining two legs on the lower sides, which should be positioned as shown.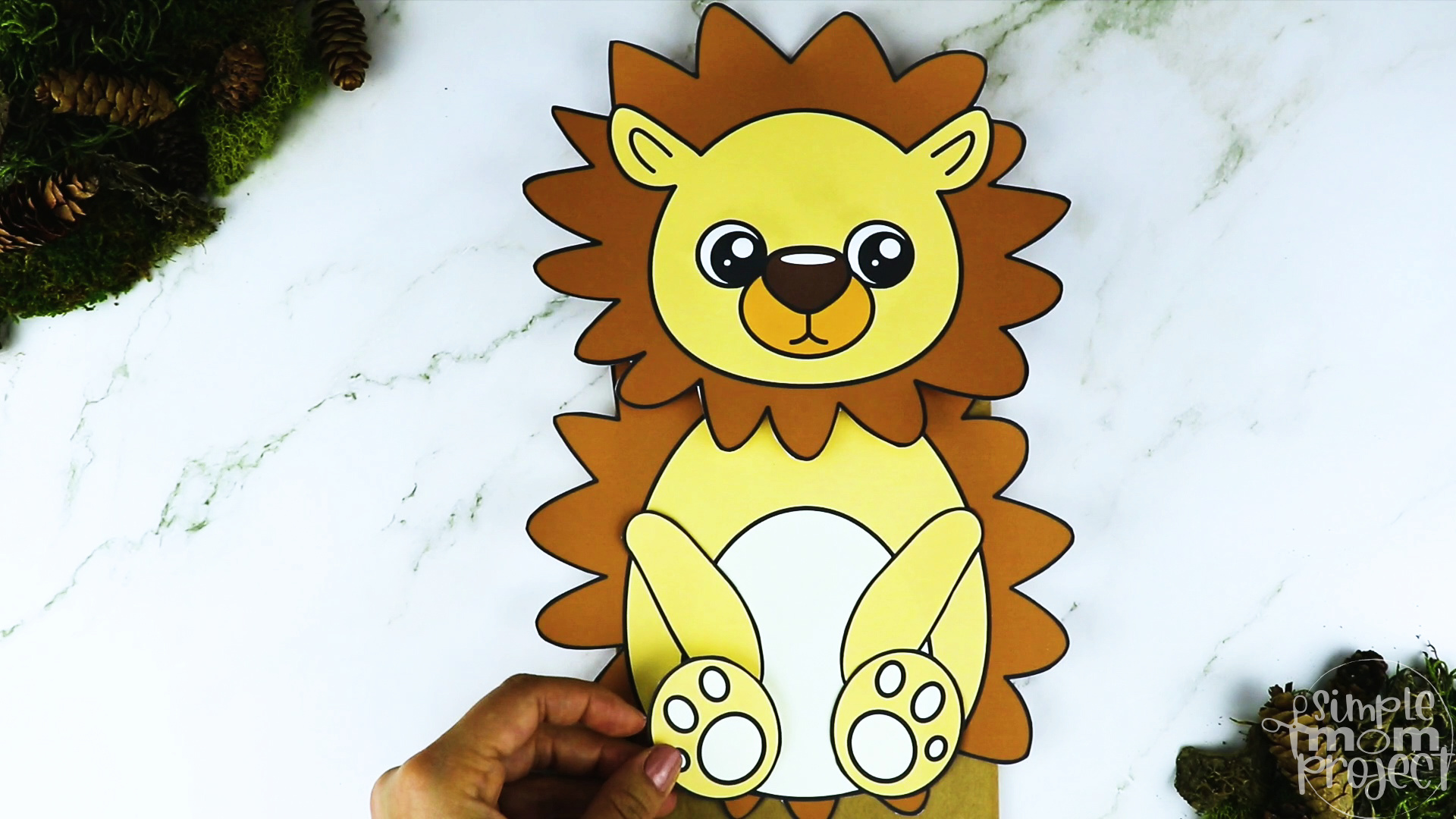 Look how awesome and cute your finished hedgehog paper bag puppet craft is!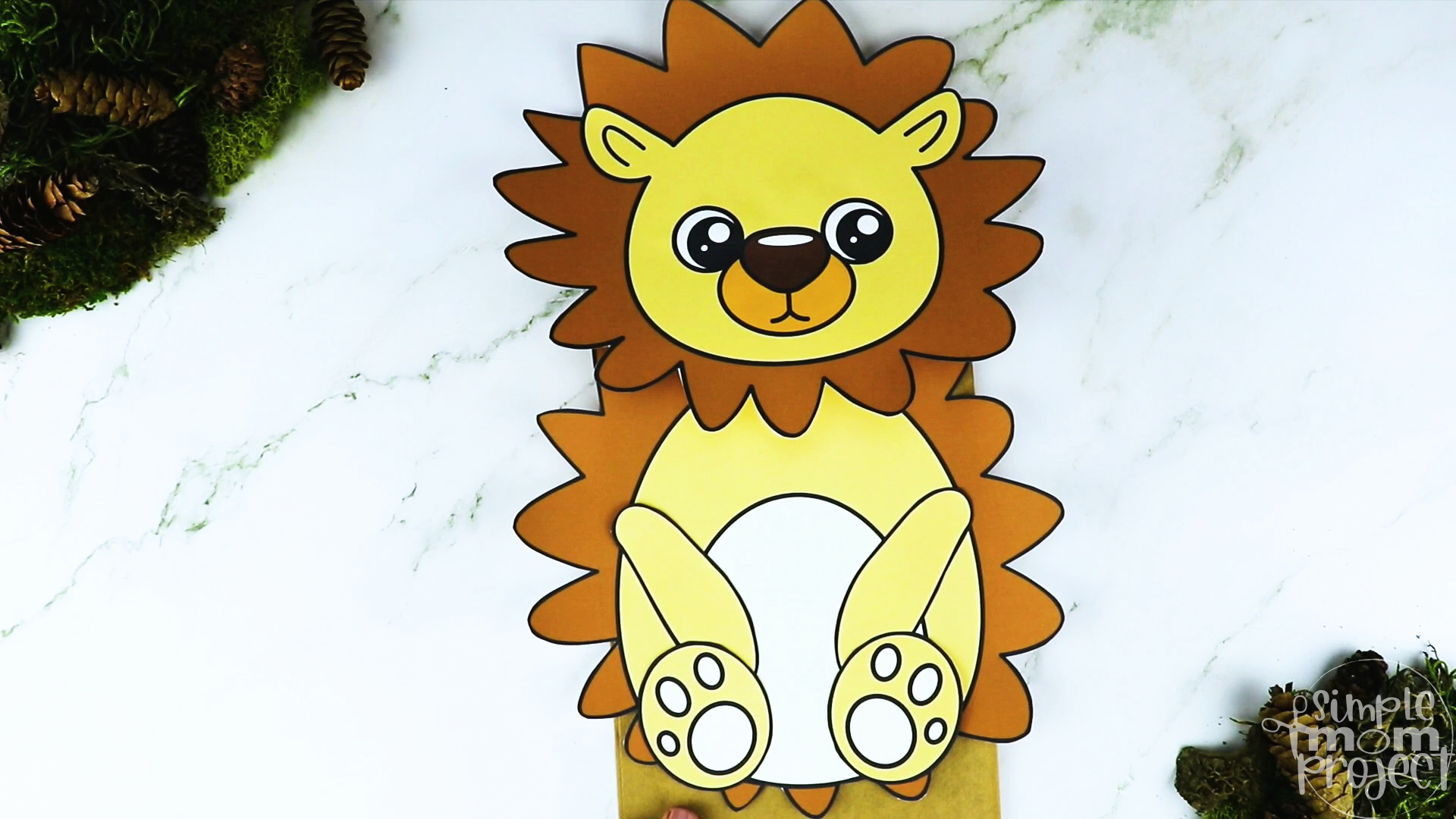 More Options to Choose:
You can print the blank version and trace the cut outs on card stock paper for a sturdier hedgehog paper bag puppet craft,
Print the hedgehog template in color for a simple and easy rainy day craft or,
Print the blank hedgehog template and use it as a fun coloring sheet activity and then glue the pieces of the hedgehog craft together.
Printable Hedgehog Paper Bag Puppet Craft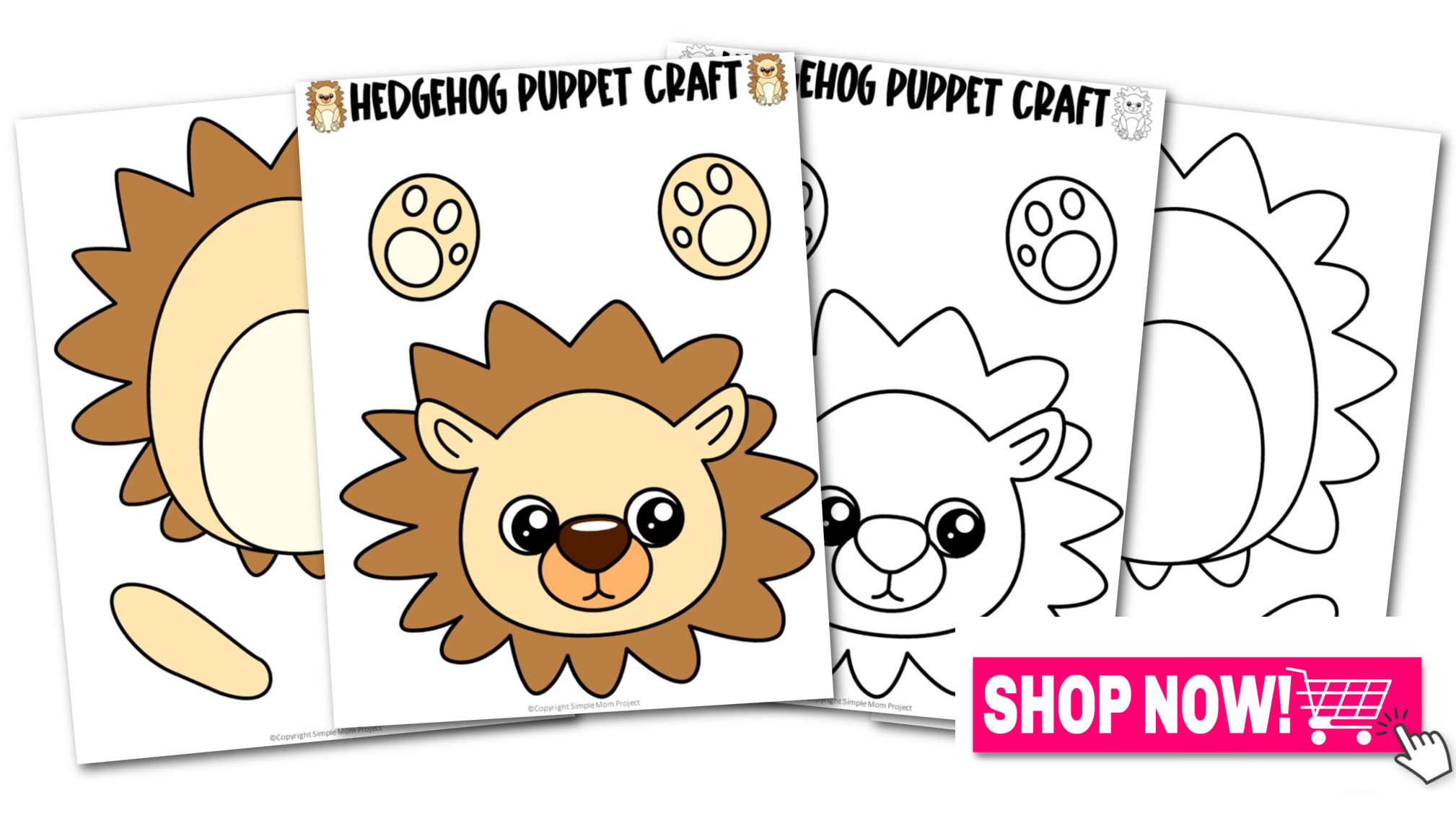 Looking forward to spending time with your children after a long day at work?
Spend some quality time with them while making this printable hedgehog paper bag puppet!
You may make this easy cut-and-paste craft in your free time.
What's fantastic about this is that you can pick between two hedgehog templates!
You can print the black and white hedgehog for your kids to color.
If kids are excited to cut and paste, print the colored hedgehog template right away!
This weekend, organize and host a puppet show using the printable hedgehog paper bag puppet craft!
Don't forget to share your learning plans in the comments.
Need more woodland animal craft fun? Check out our packed list of paper bag puppets for simple craft fun with your little ones.  
When you have finished, be sure to share your creation on Simple Mom Project's Facebook Page and follow me on Pinterest!

Kaitlen D.
More Printable Puppet Craft Templates