Plan an exciting week with your children learning about construction vehicles!
All of the children's attention and interest will be drawn to these huge and powerful trucks.
Use this printable excavator craft template to take an imaginary trip to a construction site.
If your children are curious about how these heavy equipment work, this will help them learn everything they need to know.
This is a great addition to your construction-themed learning week at home and in the classroom.
With all of the excavator craft activities we have prepared, kids will surely have a wonderful time while being productive.
They'll be able to finish arts and crafts projects, strengthen their fine motor skills, express their creativity, and more.
Because we will be providing two templates for the kids, this printable excavator craft template is also ideal for group activities.
They have a simple black and white template and a colored excavator template to choose from.
All of our transportation crafts contain easy-to-follow instructions so kids can do them quickly and easily!
Enjoy your construction truck learning experience with this printable excavator craft template!

*By the way, this post may contain affiliate links which means I may receive a small commission at no additional cost to you if an item is purchase through that link. For more information, click here.*
Printable Excavator Craft

Excavator Craft Supplies Needed
Need more crafty fun ideas? Check out our Letter E Craft, Dump Truck and Tractor Craft.
 T
hey are perfect for those days when staying indoors is the only thing your family can do!
Ideas for Easy Preschool Paper Excavator Craft
Check out these brilliant ideas we have prepared for using this printable excavator craft template in your daily activities.
These are some of the best excavator learning activities we have, so the kids are in for a treat!
Take note of these ideas and keep scrolling to see more of them!
1. Excellent Excavator Items for Children
The best way to keep our kids occupied while we do our daily household chores is to expose them to some engaging learning resources.
It is important that kids spend their time productively in order to spend less time with their gadgets.
Giving my children simple activities to complete while I do housework is a good approach to engage them in learning.
This printable excavator craft template idea had my kids entertained for hours!
Along with the children completing their excavator crafts, I also grabbed other excavator-related items that captivated their interest.
I gave them some excavator books that they enjoyed reading again and again.
They kept requesting more excavators, so I gave them excavator toys that they loved to play with their friends as well.
Check out these excellent excavator items and add them to your list!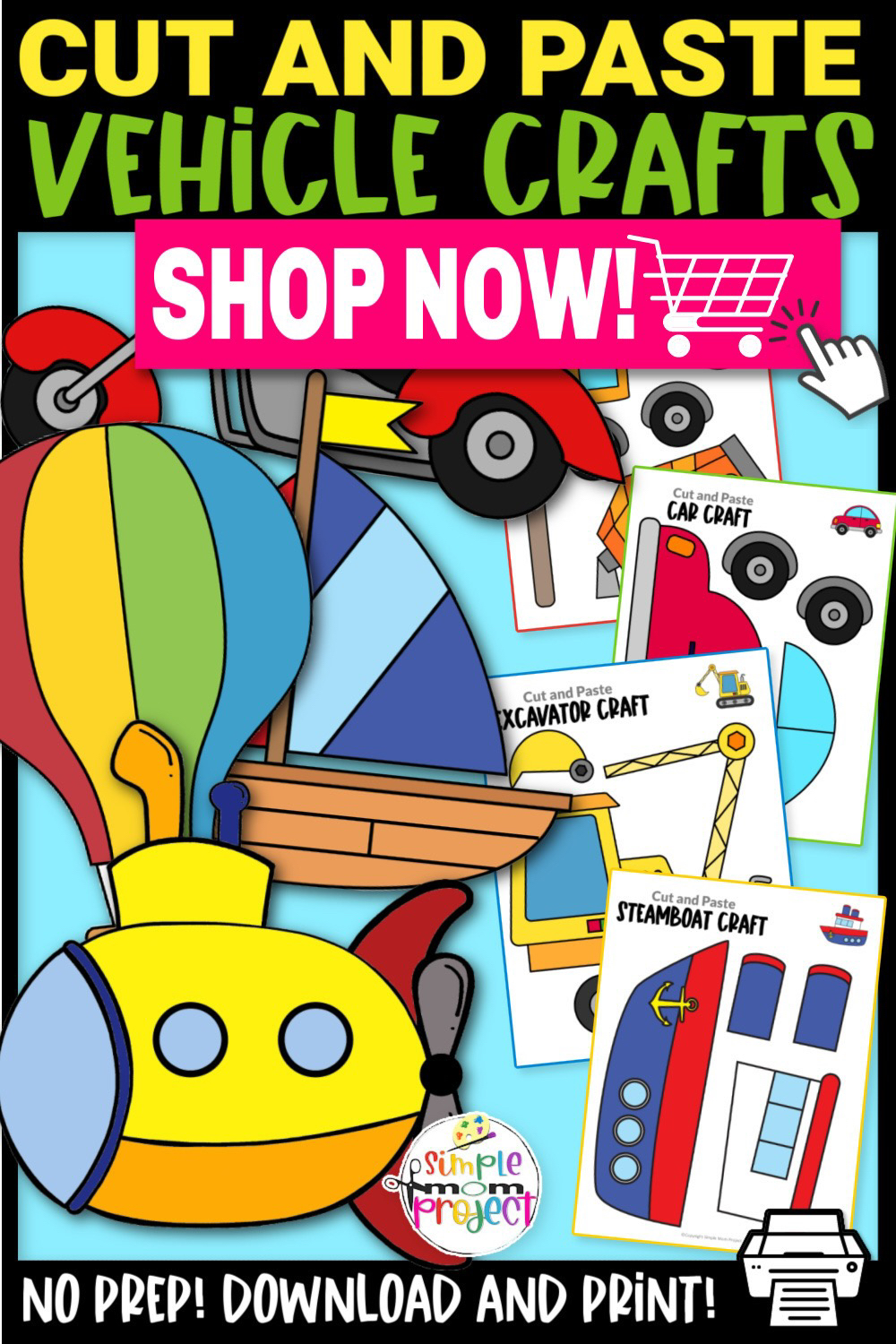 2. Excavator Tracks
Do your children enjoy painting?
Because mine do!
We will introduce a new painting technique in this printable excavator craft template idea.
We're going to use the excavator in painting and making excavator tracks this week because we're studying about them this week!
You can use any car toy your child has if you don't have an excavator toy on hand.
Making wheel tracks with their cars provides kids with a new painting experience.
Let's begin our activity, so get your excavator, car, and paint ready!
You can construct your excavator tracks wherever you wish.
Any paper will do, whether it's on a piece of paper, cardboard, or construction.
Toy car wheels can be painted by dipping them in paint or by painting them with a paintbrush and letting them roll on paper.
You may use different colors of paint to create a colorful track design.
This printable excavator craft template is guaranteed to be one of the kids' favorite excavator activities!
3. Heavy Equipment at the Construction Site
Are you planning a construction theme week at school for your preschool students?
Add this printable excavator craft template idea on your to-do list.
Introduce and teach the children about the heavy equipment used on construction sites.
A few examples of heavy machinery are excavators, dump trucks, and cement trucks.
This is a great concept for kids to learn more about how things are built and how they look.
You can incorporate this printable excavator craft template idea into your circle time routines before introducing the excavator craft.
Or, use this concept in your science classes.
Prepare teaching materials, such as pictures, cutouts, or flashcards, to use while explaining the use of this heavy machinery to the children.
You may also show them a short video clip of construction vehicles at work on a construction site.
If they've never seen a construction truck before, this will give them an idea of how they actually work.
4. Building Excavator Blocks
One of my kids' favorite activities will always be building with blocks.
Playing with blocks gives them the ability to concentrate and construct anything they want.
Did you know that building with blocks can help kids develop in a number of different ways?
It promotes fine motor skills, hand-eye coordination, math, balance, and more!
We're going to make excavators out of blocks in this printable excavator craft template idea.
Any set of blocks, whether they are Lego, wooden, or plastic, can be transformed into an excavator!
You can use a copy of the printable excavator craft template as a guide to build your excavator blocks.
Allow the kids to arrange the blocks on their own and be impressed at how expertly they piece all of the blocks together to make an excavator!
This week, are you up for a good time learning about excavators?
We hope you enjoy these printable excavator craft template ideas.
These activities will definitely keep the kids interested and learning!
Stay tuned for more of these transportation crafts in the coming days!

Excavator Craft Instructions
Once your materials are ready, don't miss out on these simple instructions for building your excavator crafts.
If your child chose the colored excavator template, help them cut the excavator pieces out one at a time.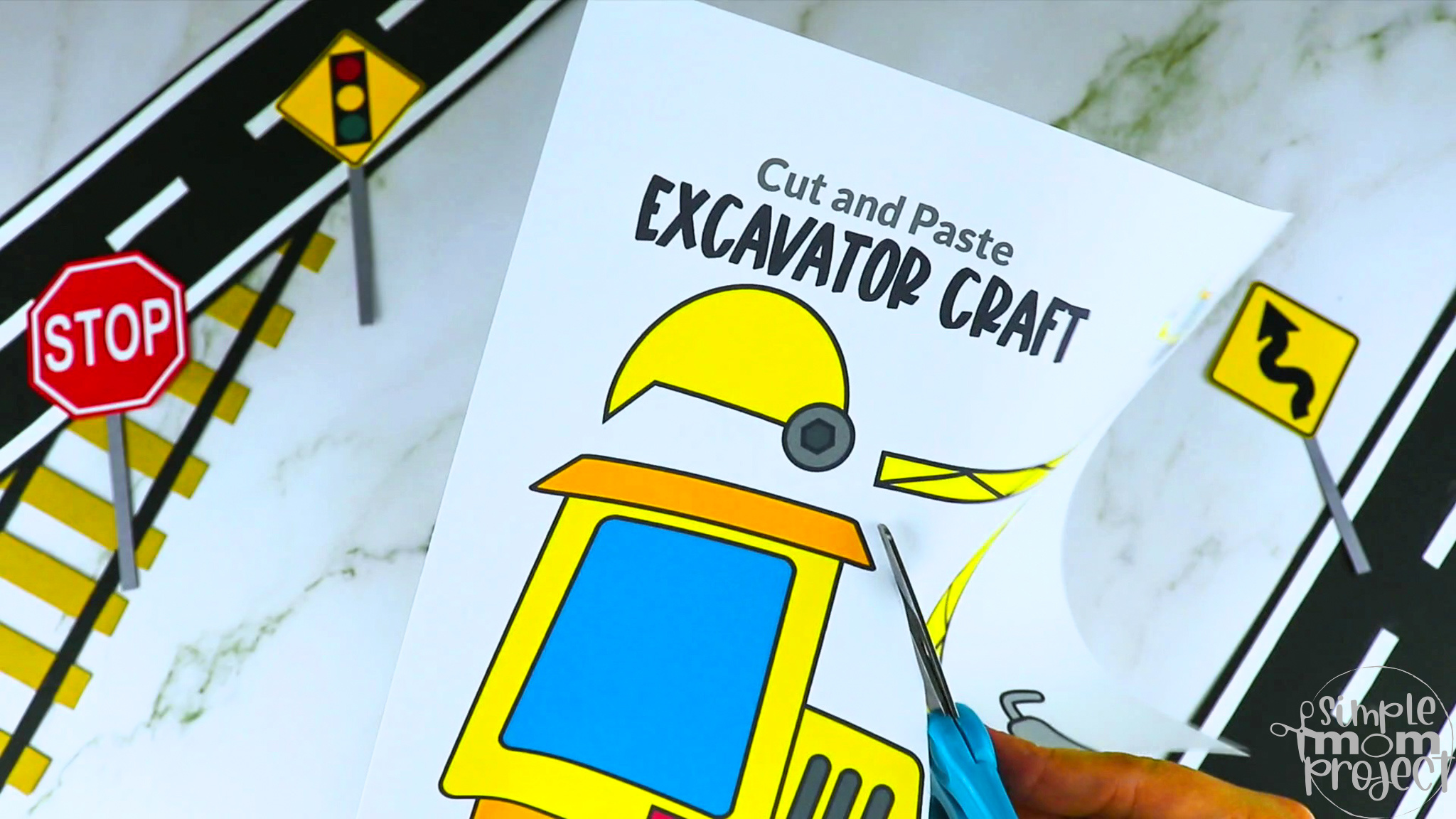 Allow your children to color and decorate their black and white template with their decorative supplies.
Start by attaching the undercarriage beneath the cab.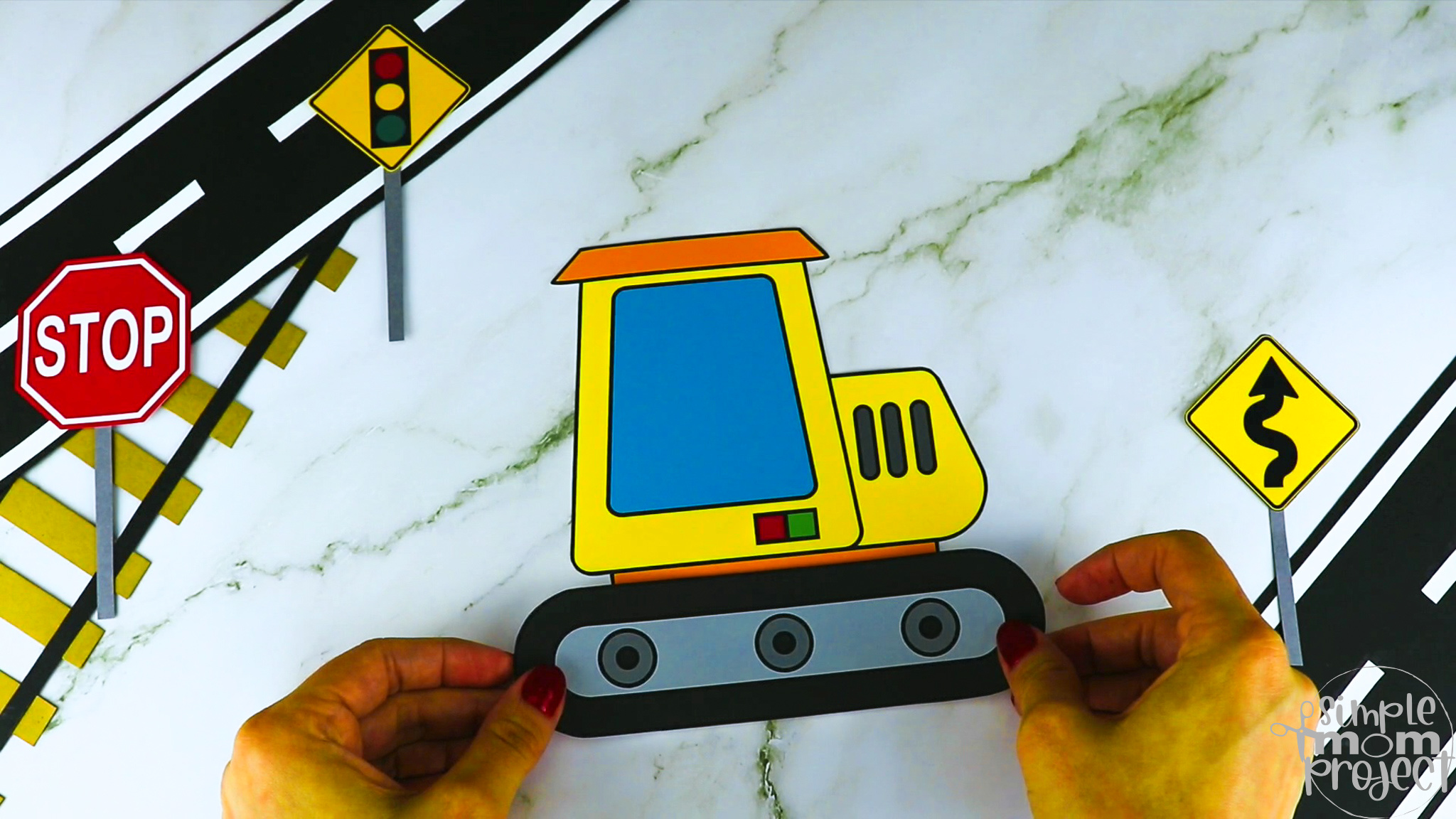 As shown in the image, place the arm cylinder piece in this position.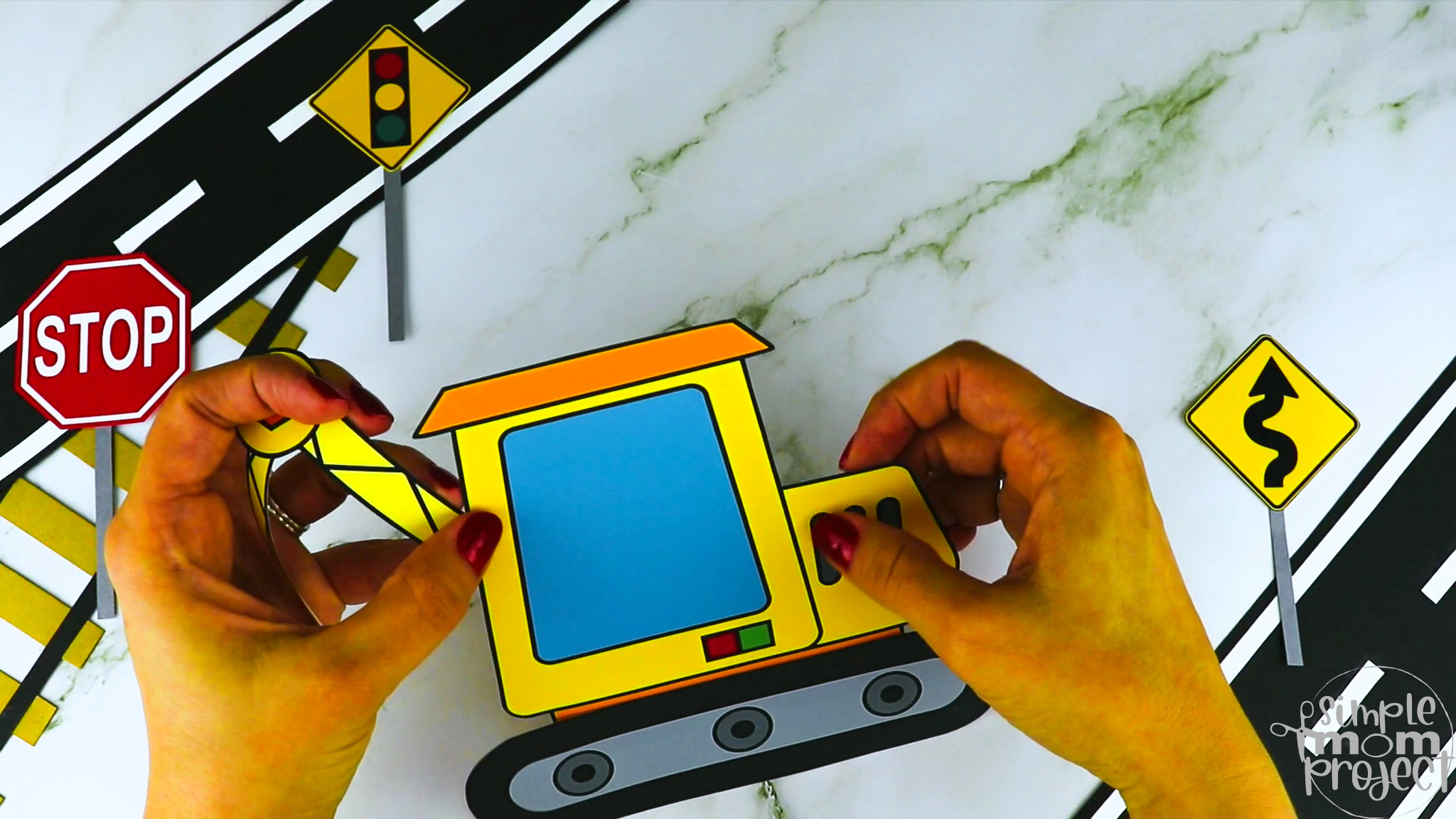 The bucket should now be placed on the cylinder's end.
Finish it off by placing the engine on this side of the excavator's cab.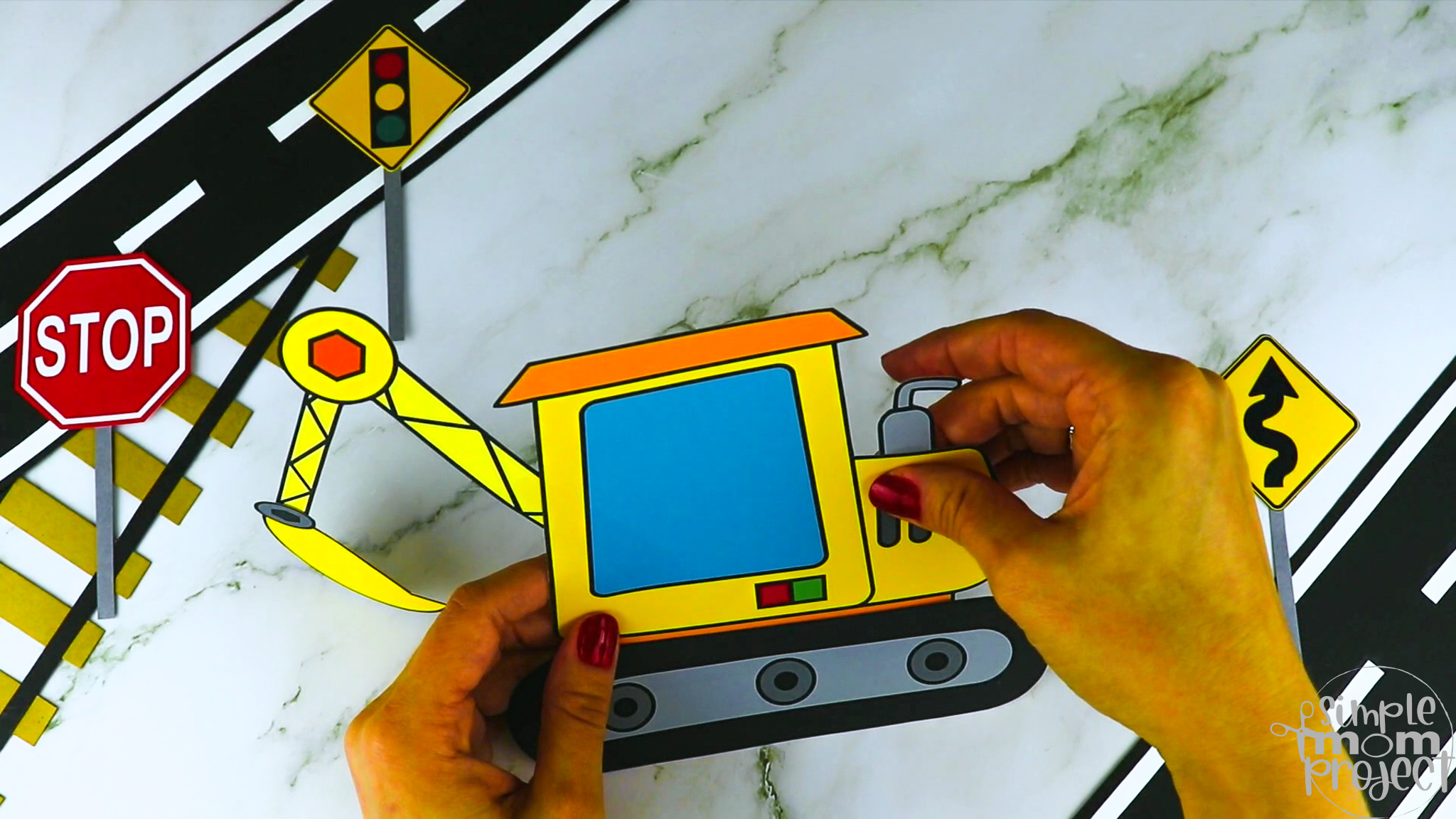 You've created a magnificent excavator that's ready to dig on the construction site!
More Options to Choose:
You can print the blank version and trace the cut outs on card stock paper for a sturdier excavator craft,
Print the excavator template in color for a simple and easy rainy day craft or,
Print the blank excavator template and use it as a fun coloring sheet activity and then glue the pieces of the excavator craft together.
Printable Excavator Craft
Plan for a fun-filled week of learning about excavators with this printable excavator craft template!
Preschool and kindergarten children will enjoy working on this simple and easy-to-make excavator craft.
They will be able to show their creativity while also improving their fine motor skills and hand control.
Cutting the excavator pieces is a great practice exercise for kids who are just learning to cut and use scissors.
Kids will have a chance to showcase their artistic talent by coloring the simple excavator template.
You won't have to worry about your children finishing their crafts since we'll show them how.
This printable excavator craft template will keep their cute tiny hands occupied.
Once they've completed all of their excavator projects, group them with other DIY crafts!
Need more transportation craft fun? Check out our packed list of transportation crafts for simple craft fun with your little ones.  
When you have finished, be sure to share your creation on Simple Mom Project's Facebook Page and follow me on Pinterest!

Kaitlen D
More Printable Craft Templates