This week, discover some fantastic trucks!
Let's start with one that helps the whole community.
This printable trash truck template is an excellent place to begin learning about trucks in your transportation-themed lesson plans.
Have fun completing your arts and crafts projects using this blank black and white template.
It can serve as a coloring page, craft template, drawing guide, and even a display in the classroom.
Working on the printable trash truck template will absolutely help kids gain a variety of abilities.
They will improve their fine motor skills, creativity, and knowledge of these wonderful trucks.
What are you waiting for?
We created this template free and easy to print.
Get your copy right away and start preparing your lessons on transportation for this coming week!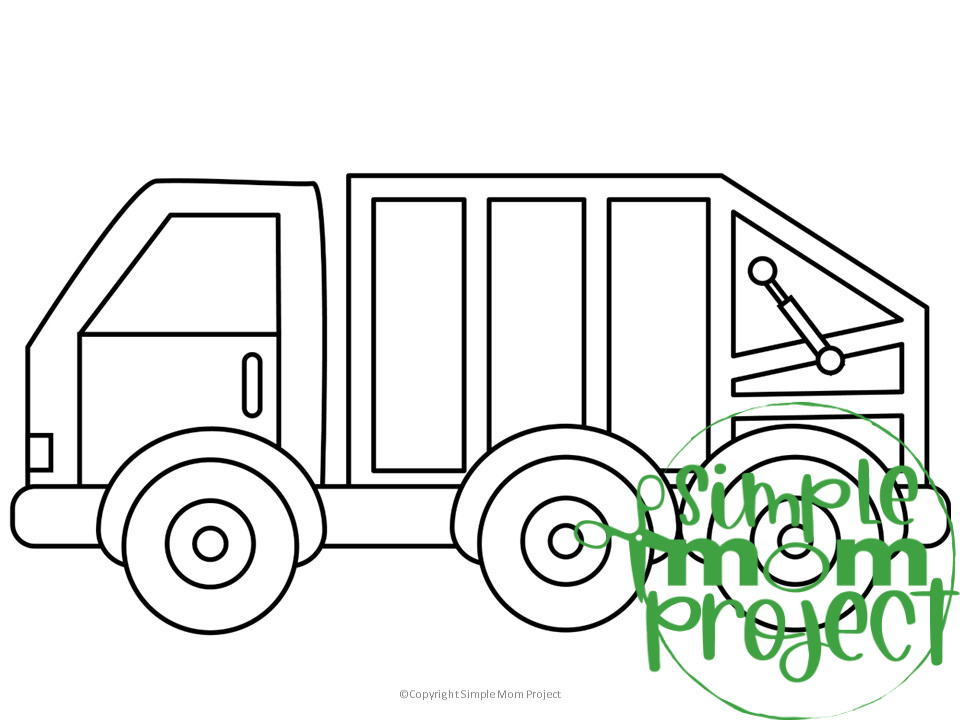 *By the way, this post may contain affiliate links which means I may receive a small commission at no additional cost to you if an item is purchase through that link. For more information, click here.*
Printable Trash Truck Template
Trash Truck Template Supplies Needed:
Printable Trash Truck Template (FOUND AT THE BOTTOM)
Ideas for Trash Truck Template
There are many fun ways to include the printable trash truck template into your everyday routine.
If you want to see some of them, keep reading if you're interested!
All of these activities are designed to be age-appropriate, engaging, and easy to implement at both home and school.
Take note of these with a pen and paper!
Please feel free to use any or all of them into your regular activities for your lesson plans on transportation!
1. Terrific Trash Truck Learning Resources
How are you going to introduce your children to the printable trash truck template?
If you're still unsure, you can go over the learning materials we've compiled.
The printable trash truck template can be presented using these terrific trash truck learning resources.
Set the appropriate learning environment in your routines with these tools.
Allow kids to interact with these materials before beginning to work on the template.
They would certainly enjoy playing with a trash truck toy with their pals and reading books about trash trucks.
Don't worry, all of these learning tools are inexpensive and simple to find.
Simply click on the links below to check them out!
2. Preschool Construction Theme
Are your preschool and kindergarten classrooms focusing on a construction or transportation theme this week?
Put up your displays with the printable trash truck template!
The black and white design of this truck template makes it simple for the designer to change it whatever they see fit.
It is ideal for producing any kind of bulletin board decorations, a classroom door with a truck theme, or even walls with a construction theme.
You could also assign the kids a printable trash truck template to complete first, then use their finished creations to set up your displays.
This printable trash truck template is entirely free, so you won't need to spend on pricey school decorations or pay for printable templates online.
Make the most of it by printing as many as you want and maximizing it anyway you want to create your classrooms.
This construction theme would also look great in your home's learning spaces and your children's bedrooms!
3. Proper Trash Segregation
Teaching the kids about proper trash segregation while they are working on the printable trash truck template is a great idea.
It is important that they understand which wastes are recyclable and which are not.
Implement the 3R management strategy first: reduce, reuse, and recycle.
The printable trash truck template can be used as a visual help while you explain the correct way to separate wastes.
Kids learn to differentiate by learning about correct waste sorting.
They would learn how to sort objects into containers based on their color.
Teach children that different colors indicate different categories for bins.
Organic waste is designated in green, glass is in yellow, paper waste is in white, metal is in gray, hazard is in red, and plastic is in blue.
On this approach, they would also learn to recognize the color according to the type of bin.
You can start with basic trash segregation by asking the kids to place their used scratch paper, food wrappers, or candy wrappers on the bins.
4. Trash Truck Craft
We all know how much kids love crafting!
They can create their own trash truck crafts after finishing the printable trash truck template.
According to how they wish to design their crafts, let them use various materials.
Of course, kids can take some inspiration for their artwork from the printable trash truck template.
They may recycle a variety of papers, including used newspapers, scrap paper, and colored construction paper.
They can sketch the outline of a trash truck and use that as a guide for cutting it out.
Allow children to choose how they wish to decorate their creations; they may choose to color, paint, or adhere colorful cutouts.
They can also add trash materials to the truck, such as paper or candy wrappers.
We'd love to see your kids get their creative juices flowing with this idea!
Please feel free to include any of these ideas into your preparation however you see fit.
We had so much fun creating each of them and sharing them with you and your children.
Learning about trash trucks and transportation has never been more fun and entertaining!
The printable trash truck template is a delight for kids this week.
Get your copy right away and check out the rest of our vehicle templates for free for more!
Printable Trash Truck Template: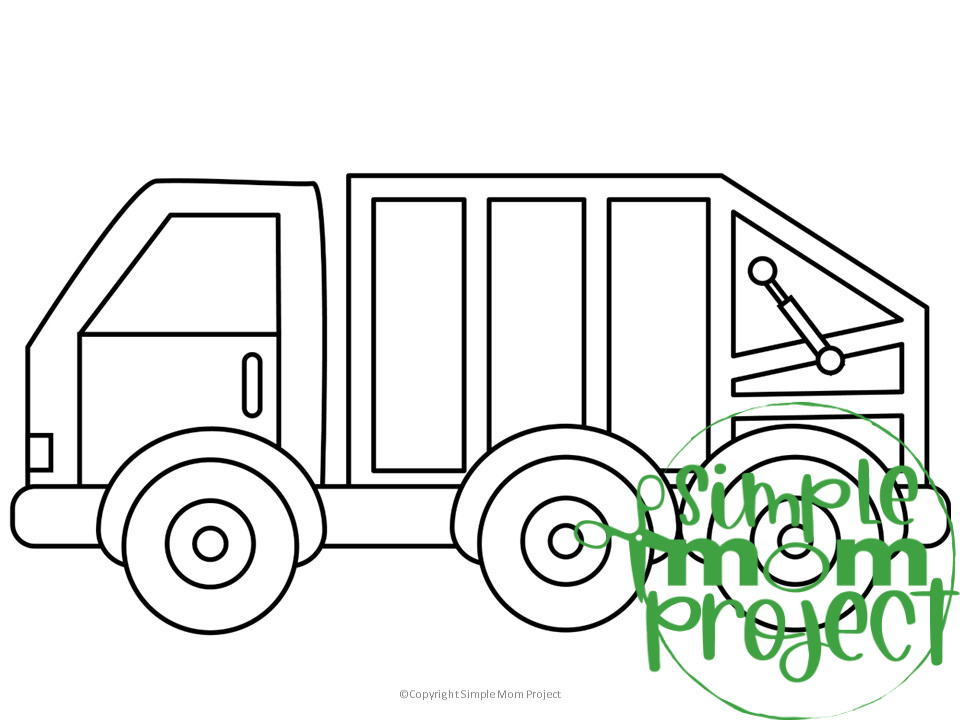 Prepare to meet a big truck that does a lot of good in the community!
The printable trash truck template will go well with your construction and transportation lesson plans.
It is designed in black and white and can be used as visual aids in the classroom, coloring pages, drawing patterns, easy crafts, and as a decoration.
Pull out your truck toys while the kids decorate this printable trash truck template!
Use the printable trash truck template to get children involved in fun and interesting activities.
Enjoy drawing, crafting, and coloring while learning how these trash trucks help our neighborhood.
You may also use this template to teach proper waste segregation!
We created this for free so that you can easily incorporate it into your daily activities.
Get your copy right away and pass this along to anyone else who is interested in learning more about transportation!
Don't forget to leave a message in the comment section.
When you have finished, be sure to share your creation on Simple Mom Project's Facebook Page and follow me on Pinterest!

Kaitlen D.
More Free Printable Vehicle Templates