This week, watch out for an amazing construction truck coming your way!
This printable excavator template is perfect for transportation or construction-themed activities.
Because it is in black and white, you may simply utilize it in a variety of school and home activities, depending on what you need it for.
This printable excavator template would be a hit with kids who love these enormous construction trucks.
They would be motivated to create more excavator-themed crafts and perform other excavator-themed exercises after finishing this template.
That is why we will include some unique ways for you to use this truck template in your daily life.
This printable excavator template is free and simple to print from anywhere, so don't wait any longer.
Get your copies right away!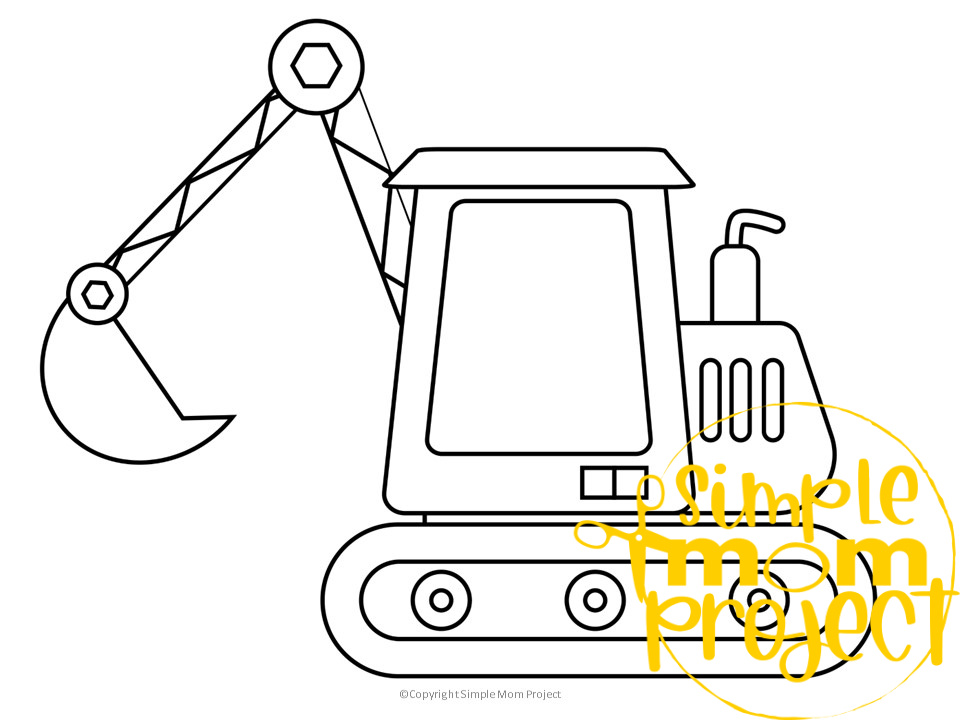 *By the way, this post may contain affiliate links which means I may receive a small commission at no additional cost to you if an item is purchase through that link. For more information, click here.*
Printable Excavator Template
Excavator Template Supplies Needed:
Printable Excavator Template (FOUND AT THE BOTTOM)
Ideas for Excavator Template
Please check out these brilliant ideas for incorporating the printable excavator template into your daily activities.
These are all certain to be fun and appropriate for kids of all ages.
These activities would require simply everyday home items and, of course, the printable excavator template.
Please feel free to use these ideas in your activities this week.
As you continue reading, jot them down!
1. Best Excavator Collection for Children
Look through these learning resources that you might also use with the printable excavator template before organizing your lesson plans.
You can get your construction truck lessons off on the right foot with the help of these resources.
You may also use any of these to create the ideal environment for learning about the printable excavator template.
We included books that you may read to your children during story time and toys that you can use to wrap up the day's activities, such an excavator.
A kid is sure to love this collection of the top excavators for kids!
All of these are low-cost but delightful additions to your activities.
Visit them by clicking on the links we've compiled below!
2. Heavy Equipment Lesson
This week, use this printable excavator template to teach about heavy equipment!
Aside from arts and crafts, this excavator template could also be used in science lessons.
Teach children about how heavy machinery works and how they may help on a construction site.
This printable excavator template serves as an excellent visual aid or flashcard for this subject.
After printing a copy of the template, you can choose to attach it to some cardboard to make it more durable.
Ask the kids to identify the kind of heavy equipment by showing it to everyone.
You can start explaining the excavator's function and the characteristics of its parts as soon as they identify it.
3. Excavator Stick Craft
After working on the printable excavator template, kids are sure to be motivated to create more crafts.
Did you know that you could make a stick craft using this excavator template?
This may appear simple, but it can be used in a number of fantastic art activities!
Let's get our craft sticks and a copy of the printable excavator template out and get started!
Apply glue first on the outline of the excavator.
Following the excavator's lines, place the sticks on the outline.
Attaching colored construction cutouts to your template will allow you to add color to it.
Make excavator stick crafts using multicolored sticks and display your finished works on your construction themed art wall!
4. Excavator Themed Party
This weekend is a great time to have a party!
Use this printable excavator template as a party decoration to make the most of it!
A party with an excavator theme would be perfect for kids who enjoy construction vehicles.
Make your preparations using this printable excavator template, whether it's for a weekend dinner or an afternoon picnic.
Use this excavator template to create party favor bags, table decorations, banners, invitation cards, and more.
As a party activity, you may ask the children and other guests to customize their own printable excavator templates.
These are all excellent ideas, right?
Enjoy this printable excavator template and incorporate it into your weekend activities!
We hope you enjoyed going over all of these ideas as much as we did!
We want to see you and your children put all of this into action soon.
These free printable vehicle templates will surely be requested by children!
Don't worry, there will be more to come, so stay tuned!
Printable Excavator Template: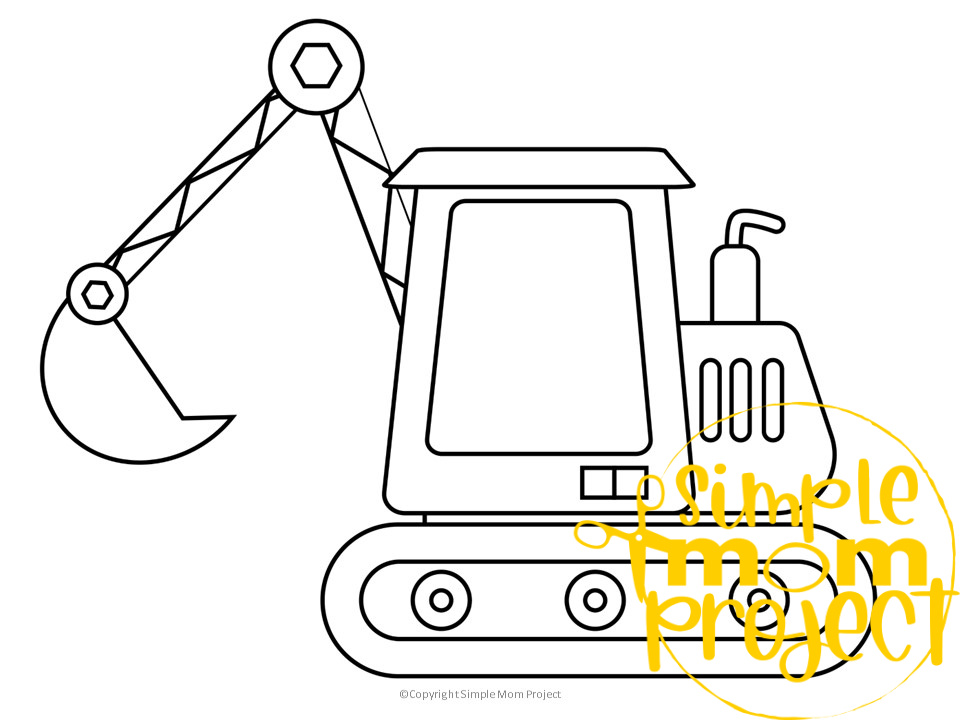 "I'm an excavator, excavator, hey dirt see you later, I'm an excavator!"
Do you frequently hear your children singing this well-known Blippi song?
Then this printable excavator template is perfect for them!
Have kids work on this construction truck template while they sing their favorite excavator song.
They can color, paint, or draw on it.
They can easily use it however they want because it is created in black and white.
It is free and simple to print wherever you are, so you can use it for a variety of interesting activities.
This printable excavator template will be very useful for children.
They will be able to improve their knowledge of heavy machinery while also honing their fine motor skills and proper pen grip.
Include this printable excavator template if you're going to be teaching this week about science, technology, equipment, or transportation.
Organize your routines with this excellent excavator and have fun!
Don't forget to leave a message in the comment section.
When you have finished, be sure to share your creation on Simple Mom Project's Facebook Page and follow me on Pinterest!

Kaitlen D.
More Free Printable Vehicle Templates