Whether you are looking for something fun to do with your kids at home or a fun art project for kids in the classroom, this Rainbow Cloud Wand is sure to put a smile on their faces!
We home school our daughter and used this to tie into our weather unit and she absolutely LOVED it!
My daughter is hard to please, so if she loved making her rainbow wand, I know your toddlers will too!
Print your FREE rainbow cloud template, gather up your supplies and lets get started!
*By the way, this post may contain affiliate links which means I may receive a small commission at no additional cost to you if an item is purchase through that link. For more information, click here.*
Make Your Own Rainbow Cloud Wand
These are the supplies we used to make this super cute Rainbow Wand: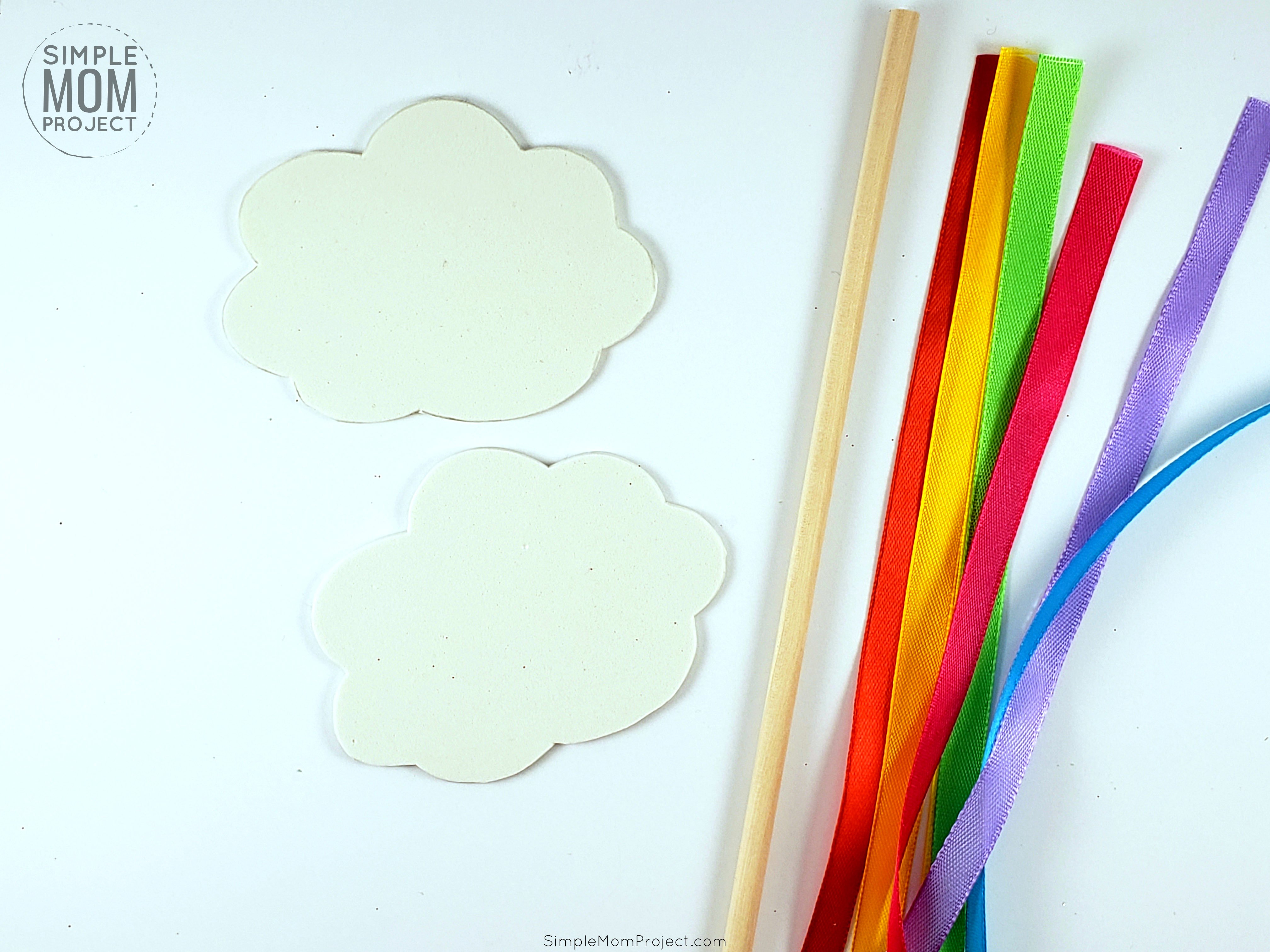 After you have printed your free cloud template (found at the bottom of this page) cut and trace the cloud shape on a white foam sheet.
Next, layer your desired ribbon colors and glue them on like the picture above. You may need to adjust the ribbon slightly to even them out.
Next, glue on the other cloud you cut out using the rainbow template.
Leave a small opening at the bottom. Then, dab about a quarter size amount of tacky glue inside the openings and place your dowel rod inside your DIY rainbow cloud wand.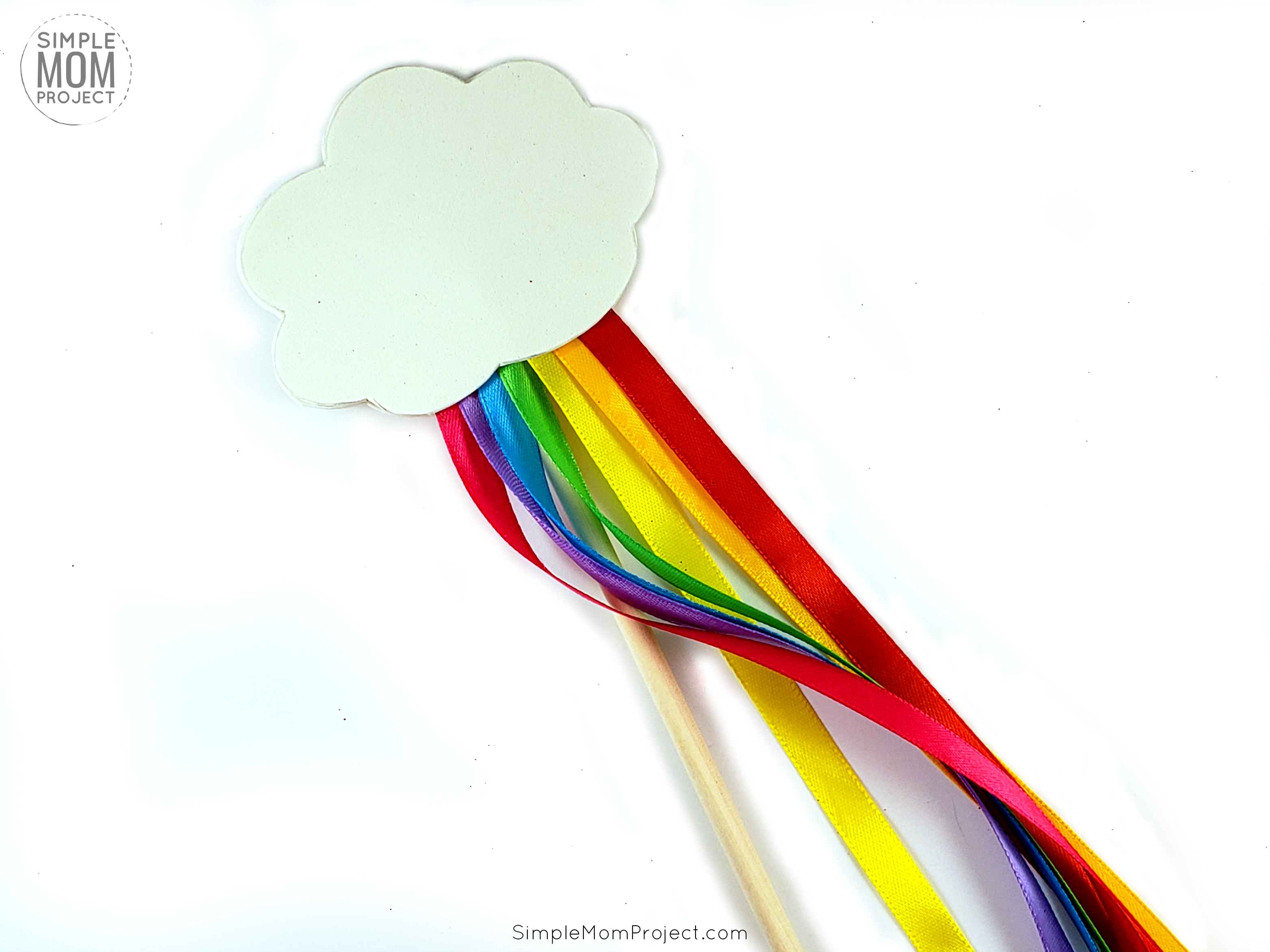 Finally it is done! Let it dry for about 30-45 minutes to fully set and this rainbow craft will be ready for a magical play time adventure!
To print your

Rainbow Cloud

stencil, simply click on the image below and print. It is that easy!
FREE TO PRINT RAINBOW CLOUD TEMPLATE
Be sure to follow me on Pinterest for some more awesome and fun crafts for kids and stay tuned for the next DiY wand!

-Kaitlen D.