Have you seen the movie The Polar Express?
I recall watching this movie and wishing I could ride a train like the one in the film.
Have your children ever traveled by train?
How did they feel on their first train ride?
We want kids to have a good time while working on their arts and crafts, which is why we created this printable train craft template.
They will surely like making their own handcrafted train crafts while learning about them.
This printable train craft template is perfect for incorporating into a transportation week at school or at home.
These ideas are great for preschoolers and kindergarteners and will make your transportation week activities a blast.
Kids may easily make this printable train craft template.
You can work on your train crafts by following our simple step-by-step instructions.
Children can also choose between two templates to work on.
They can either begin by coloring the black and white train or immediately cut the colored train template.
Cutting and placing the train pieces one at a time will help our kids develop their fine motor and hand-eye coordination.
Include this printable train craft template in your routines for a fantastic transportation theme learning experience!


*By the way, this post may contain affiliate links which means I may receive a small commission at no additional cost to you if an item is purchase through that link. For more information, click here.*
Printable Train Craft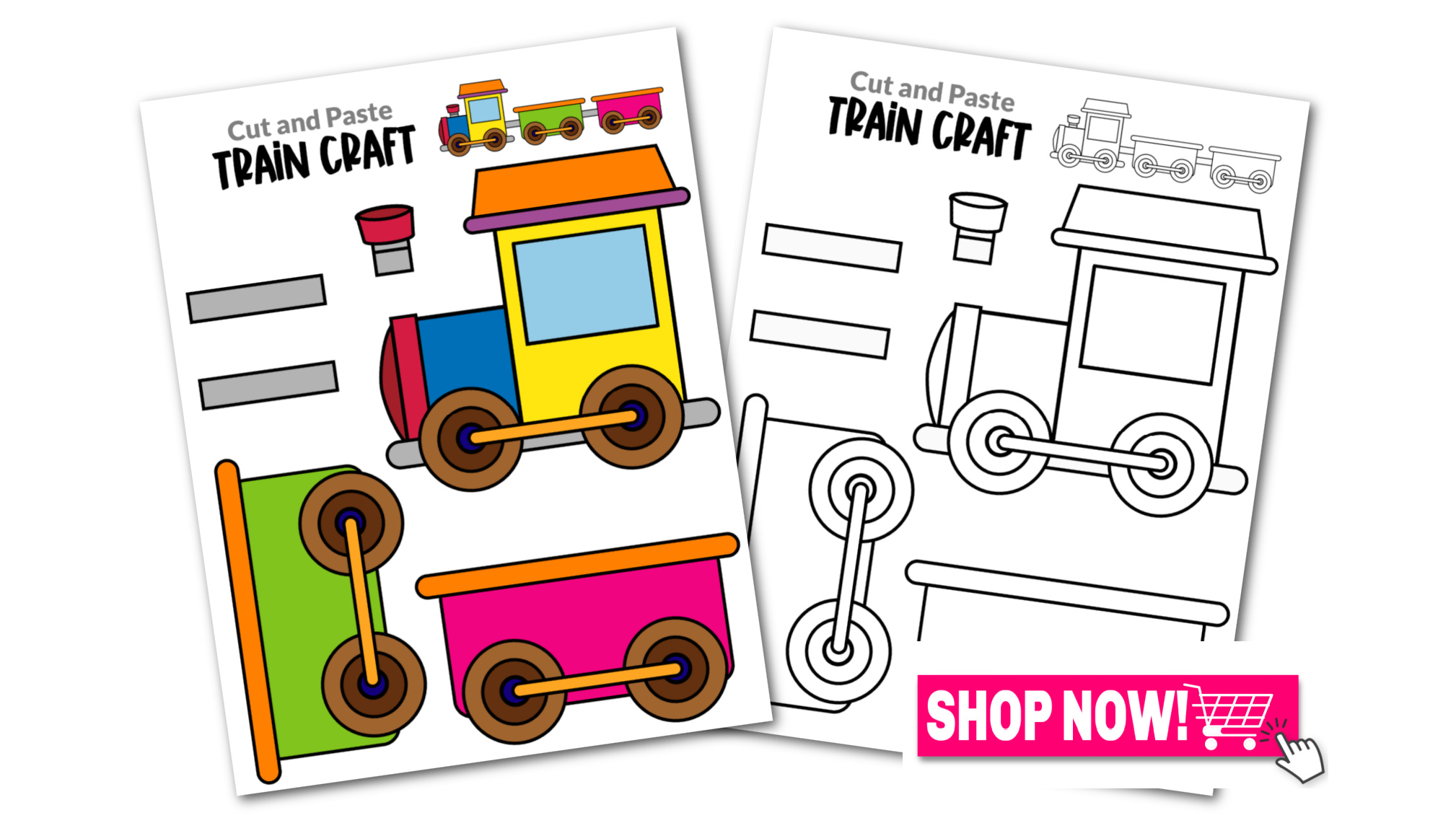 Train Craft Supplies Needed
Need more crafty transportation fun ideas? Check out our Airplane Craft, and Taxi Craft.
 T
hey are perfect for those days when staying indoors is the only thing your family can do!
Ideas for Easy Preschool Paper Train Craft
Here are some of the best ideas we have for incorporating this printable train craft template into your daily routine.
Take note of these brilliant ideas and start planning your lessons.
Continue reading for more ideas to incorporate!
1. Terrific Train Collection for Kids
We made this printable train craft template to make your transportation week a fun learning experience for you.
This week, organize your preschool and kindergarten kid's learning plans with these terrific train items.
You can use this to plan your routines and decide what to use for your activities.
These fantastic train items can be used during circle time, reading time, and free play.
Introduce the printable train craft template by reading a big book of trains.
Invite other family members over so you may play a train matching game with them when the kids have finished their train crafts.
Allow kids to play with a wonderful train set in their free time so they may learn about trains while they play!
Collect every single one of these learning tools to make learning more interactive!

2. Train Shape Recognition Activity
Did you know that this printable train craft template activity can also be used to teach math?
Yes, you may include a short lesson on shapes while learning about trains!
We make certain that our vehicle crafts can be used and incorporated in a range of educational areas.
This printable train craft pattern can be used for more than just arts and crafts activities.
With the help of this printable train craft template idea, kids in toddler, preschool, and kindergarten will be able to discover basic shapes.
They also get to put puzzle form pieces together to make a train.
They can improve their finger strength, patience, and problem-solving abilities with this activity.
To begin, prepare a piece of cardboard, paint, pen, and scissors.
Draw and cut out different cardboard shapes, including rectangles, squares, triangles, and circles.
You can paint the shapes with various colors of paint after cutting them out.
After the cardboard shapes have dried, let the kids play with them before you begin your lesson.
Allow children to use the cutouts to create various figures.
As a warm-up to your lesson on shapes, ask whether they can identify any of it.
You can also play a short puzzle game with them.
Children can play the train form puzzle game either individually or in groups.
Make a train out of the cardboard cutouts.
3. Toilet Paper Roll Train
Working with this printable train craft template may inspire your children to create more train crafts.
Let's make a train craft out of a toilet paper roll as we want the kids to enjoy themselves and be inventive when doing arts and crafts.
This train toilet roll train is great for playing with their buddies!
Because they created and developed their own handmade train crafts, children will appreciate playing with them more.
We'll only need supplies that we can find around the house to build this printable train craft template idea.
There's no need to buy expensive materials to make this train craft, which is wonderful for a kids' activity!
Toilet paper rolls, bottle caps, paint, scissors, yarn or whatever type of string you have on hand, and hot glue are all that are needed.
Start by using different paint colors to decorate the toilet paper rolls.
Once they have dried, you may begin using hot glue to attach the bottle caps to the side of each toilet roll.
Glue four caps to a toilet paper roll.
After you've completed attaching the bottle caps to the toilet paper rolls, make a tiny hole at each end of the roll so you can loop yarn through it to connect the rolls together.
To build the train engine, cut a toilet roll in half and place it on top of the first toilet roll in the train craft.
Enjoy creating more toilet paper rolls to extend your train crafts!
Kids will surely enjoy playing this with their pals.
This is a fantastic DIY vehicle craft to add to your collection!
4. Train Sponge Painting
Do you have an activity in mind that will keep your children's hands occupied for hours?
This printable train craft template idea will provide kids with a superb sensory experience!
Aside from arts and crafts, this train sponge painting activity helps children's motor abilities, creativity, and tactile senses.
This idea should be included on your list whether you want to help your kids improve their sensory skills or get them involved in an artistic activity like painting.
This printable train craft template idea is simple to make but incredibly fun.
For this activity, all we'll need is paper, paint, a sponge, and markers.
Gently stamp the sponge on paint first, then onto paper.
To make the shapes for the trains, stamp the sponge from left to right.
Wait for it to dry before adding more train parts with the markers after it has dried.
By cutting the sponge into a circle, you can also use it as a stamp to create the train wheels.
The sponge can be cut into various shapes to build more train pieces.
Sponge painting is a lot of fun for kids to do!
Don't forget to include these excellent ideas in your weekly activities!
We are confident that in no time at all, your children will spend more time learning about transportation.
They will definitely choose to complete these activities over using their gadgets in their free time!


Train Craft Instructions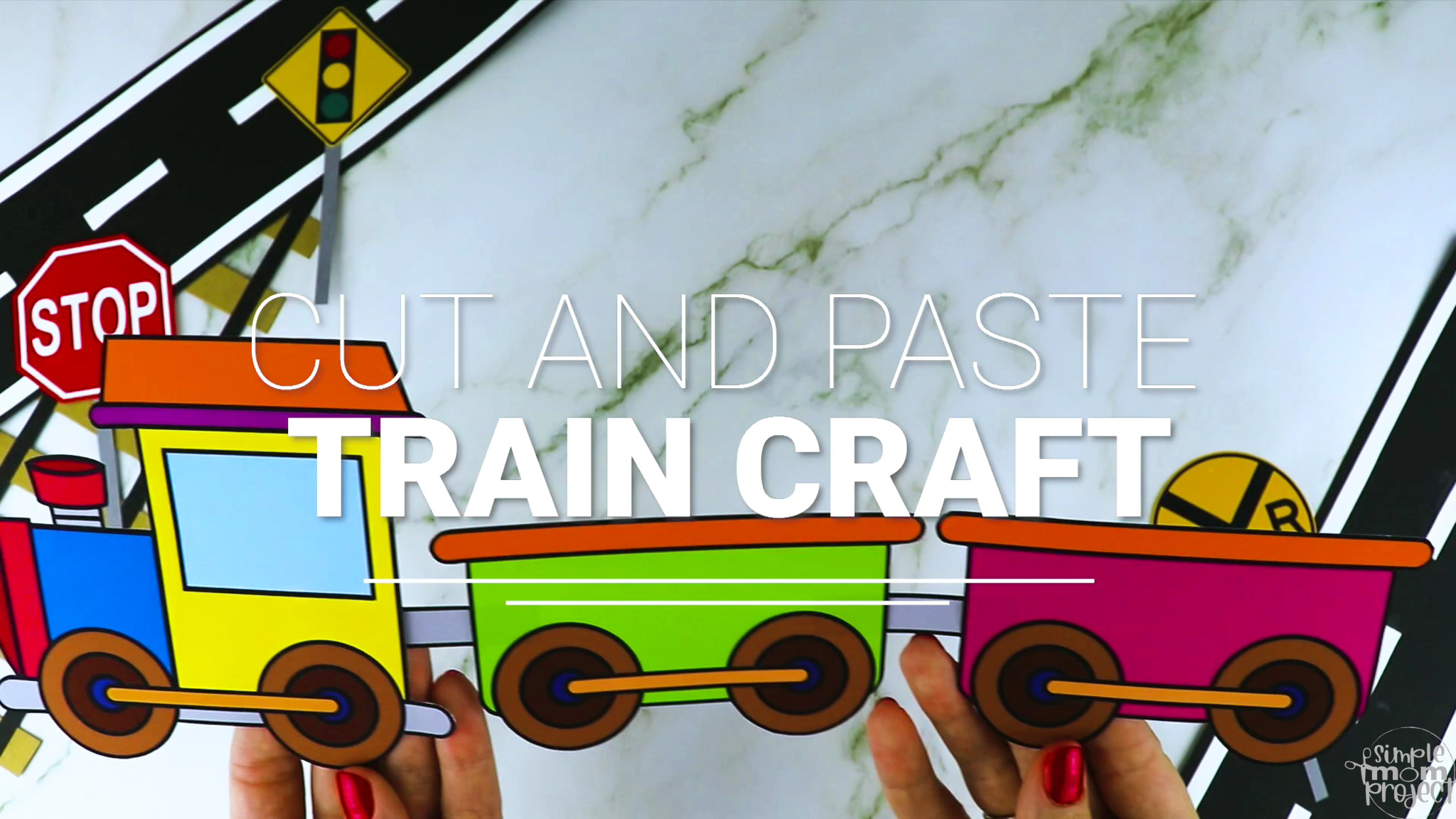 We're sure the kids can't wait to get started on this craft, so gather your materials and follow these simple steps!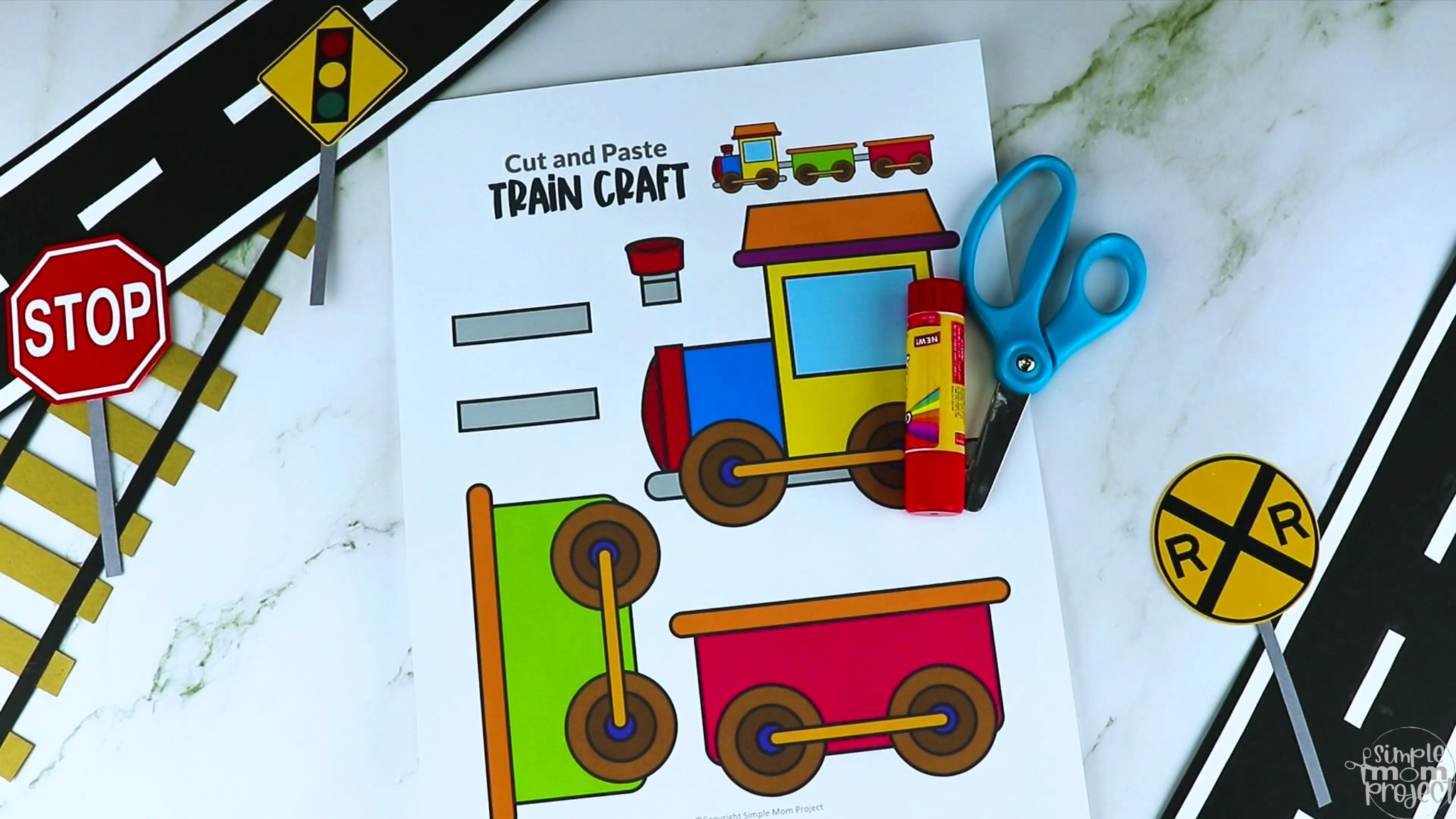 Allow your children to show their creativity by coloring the plain train template with any decorative materials they have.
Cutting the colorful template is good practice for children who are just learning to use scissors.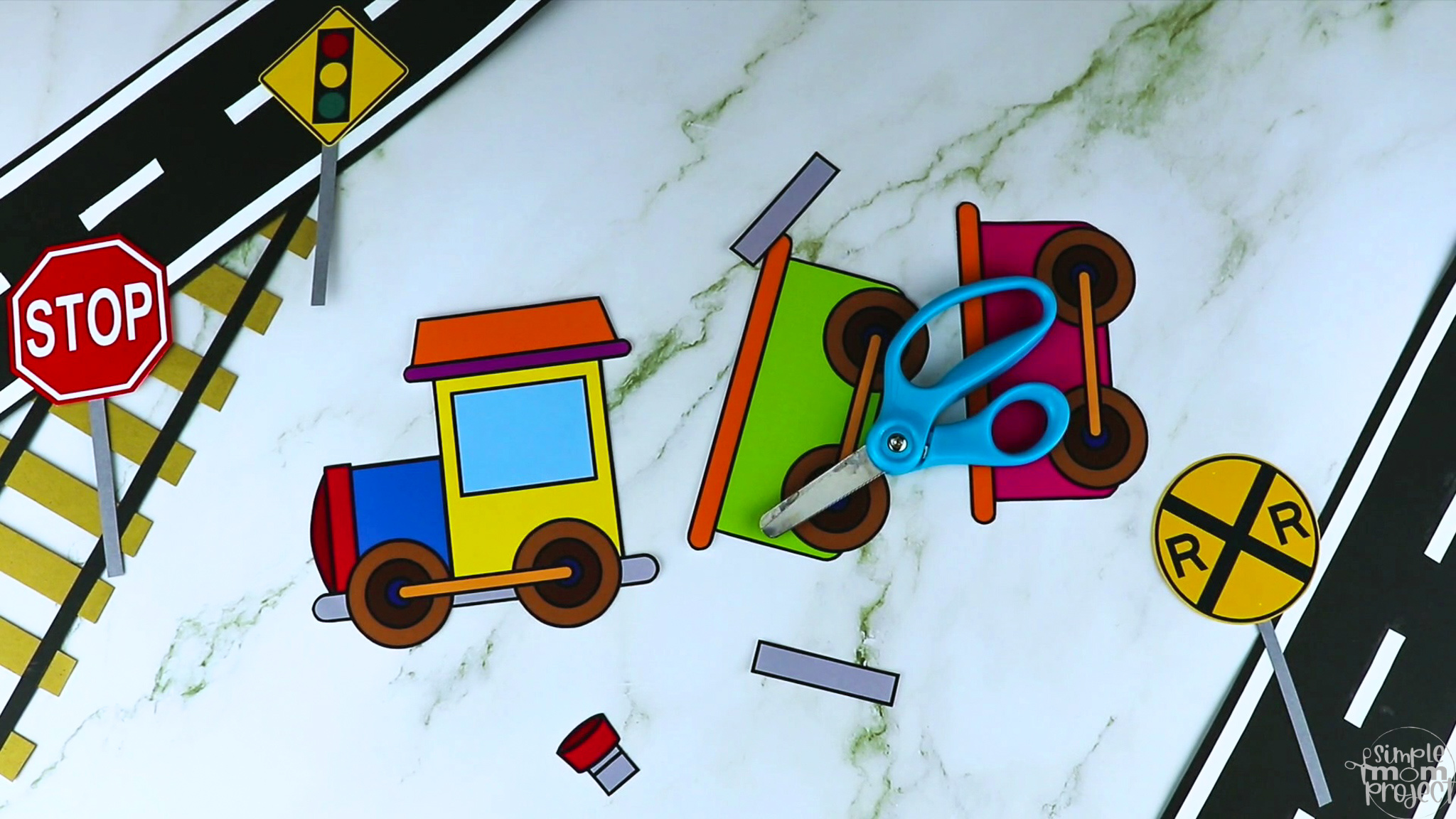 Place the rectangular form that acts as a coupler on one of the cabooses first.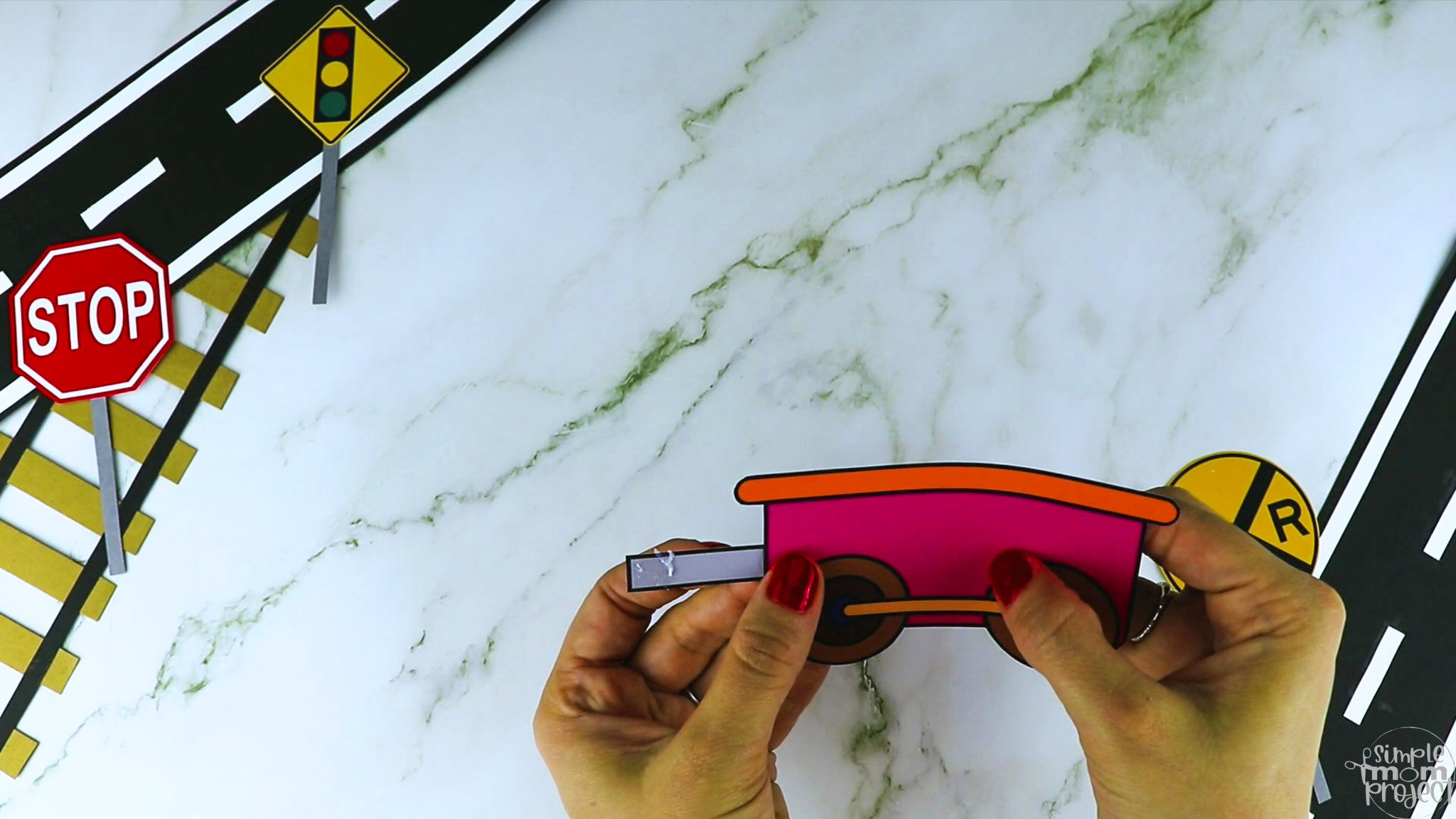 Connect the two cabooses by connecting the remaining caboose to the other.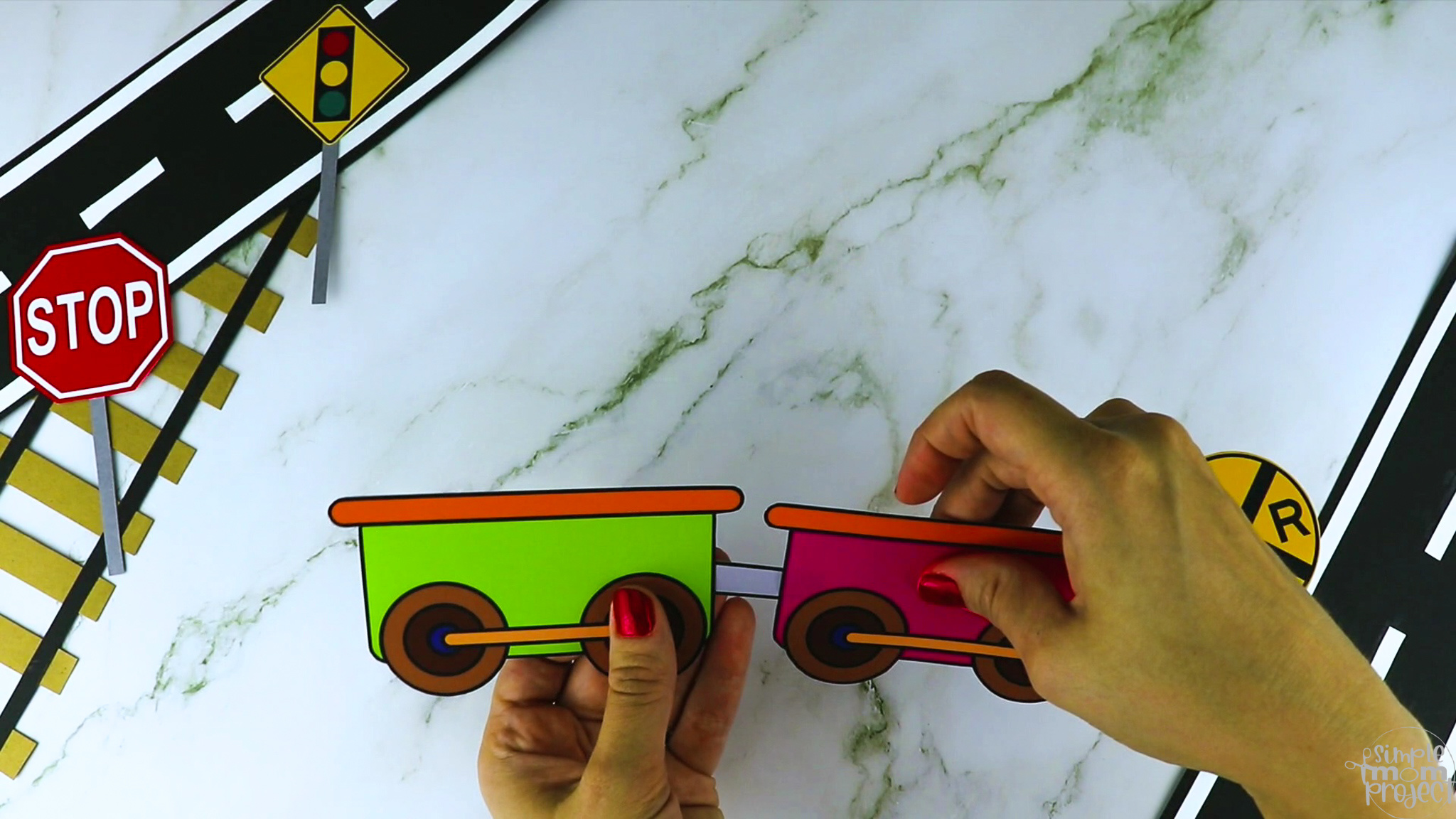 Put the coupler in the position shown in the image below to add the train engine and cabooses.
Finish your train craft by placing the chimney on top of the train engine.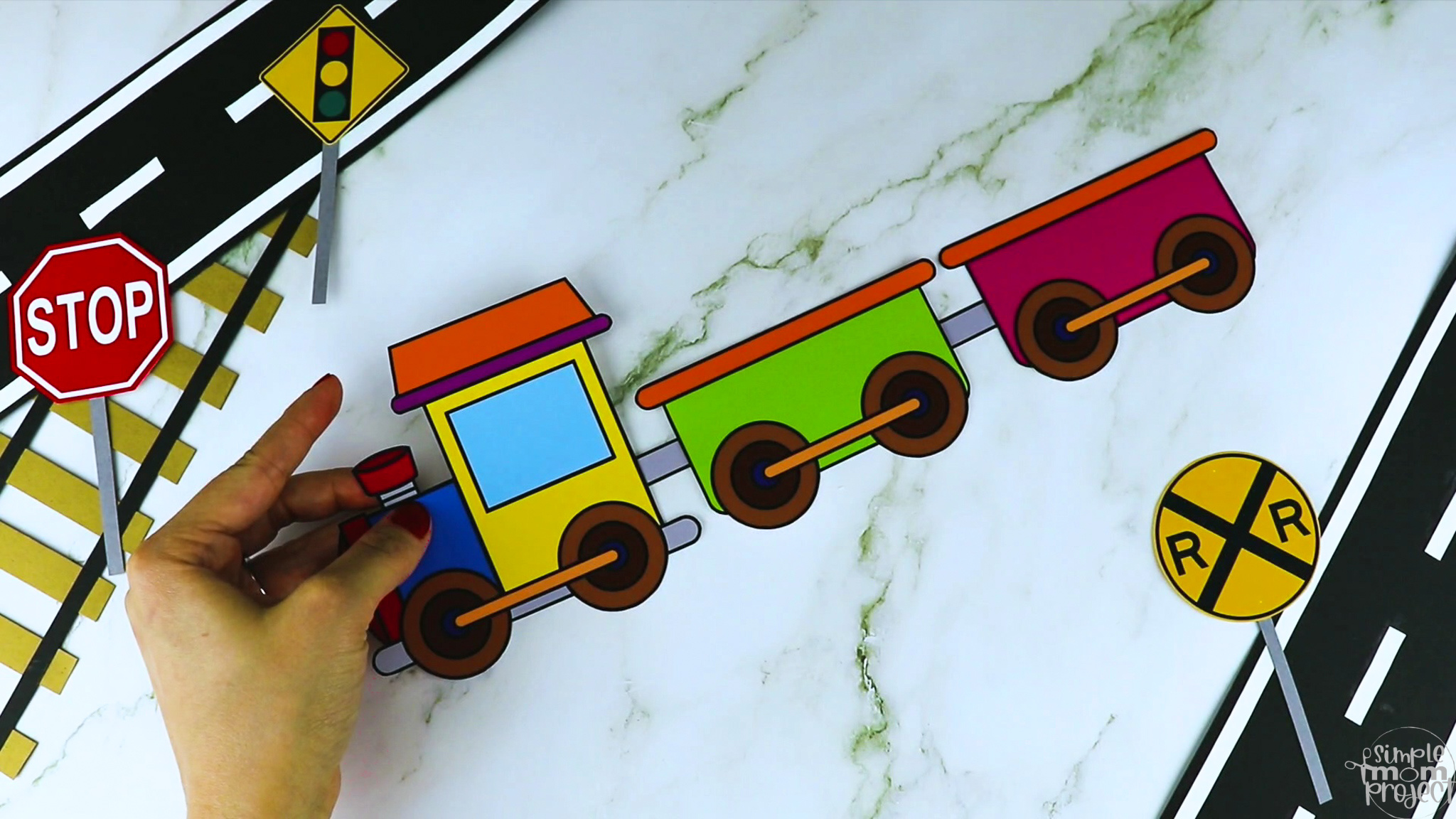 More Options to Choose:
You can print the blank version and trace the cut outs on card stock paper for a sturdier train craft,
Print the train template in color for a simple and easy rainy day craft or,
Print the blank train template and use it as a fun coloring sheet activity and then glue the pieces of the train craft together.
Printable Train Craft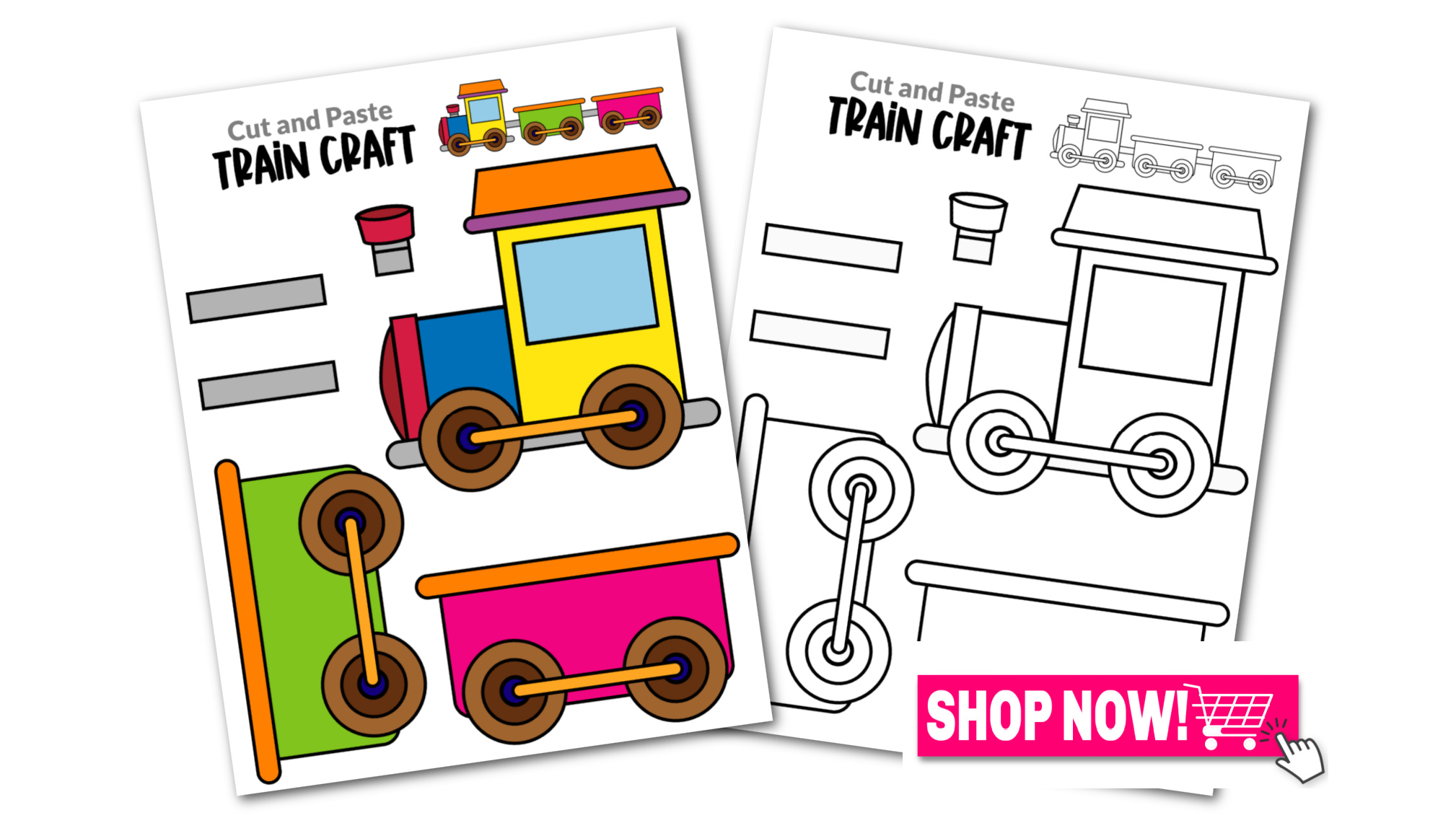 Use this printable train craft template to round off your children's transportation week activities.
Grab your copy right away because we know they won't be able to get enough trains!
If your kids enjoy Thomas the train, Minecraft, and transportation, they'll love this printable train craft template.
They will have a great time cutting and assembling all of the train pieces to make their own train crafts.
They get to exercise their hand control and patience for following as they put things together and follow detailed instructions.
We will be offering two train templates because we want kids to have as many choices as possible when creating their train crafts.
You can choose to work on a basic or colored train template.
Allow them to work on both templates if they want!
Don't forget to include this printable train craft template in your plans because it will highlight your week of transportation learning.
Need more transportation craft fun? Check out our packed list of vehicle crafts for simple craft fun with your little ones.  
When you have finished, be sure to share your creation on Simple Mom Project's Facebook Page and follow me on Pinterest!

Kaitlen D
More Printable Transportation Craft Templates