As the weather warms up, there are many fun things for children to do during spring and summer time.
Not only is it a wonderful opportunity to explore mother nature, but you can also have indoor fun activities by using this free printable watering pail template.
This simple printable watering pail template will encourage your kids to get their hands dirty in the garden and grow their own plants.
This exciting activity will keep your little ones occupied for hours even during the spring break.
Grab all the materials needed and print as many as you want of this easy free printable watering pail template for each family member.

*By the way, this post may contain affiliate links which means I may receive a small commission at no additional cost to you if an item is purchase through that link. For more information, click here.*
Free Printable Watering Pail Template
Watering Pail Template Materials Needed:
Printable Watering Pail Template (FOUND AT THE BOTTOM)
Make your child's finished watering pail template a forever memory by laminating it!
We use this laminator and cannot express how much we love it! It is not only inexpensive, it is SO easy to use!
Your kids will love seeing how much you adore their art work when you laminate and display it for years to come!
Looking for more spring and summer template ideas? Be sure to check this Flower Pot, Flower and Bird House template!
Ideas for Watering Pail Template
Here are some of the great ideas that we came up on how to include this printable watering pail template in your daily life with the kids
1. Family Time
Spring is one of the perfect times of year to get outside and enjoy some family bonding activities that will strengthen your connection.
This free printable watering pail template is the best way to spend quality time with your children.
Once you and your kids are done making this printable watering pail template, it's for some outdoor activities that are related to the watering pail like gardening or watering the plants.
You will notice your children will boost their confidence in having conversation. It will also help them to focus on the things they are doing.
2. Books Related to Gardening for Kids
Children are often curious on how plants grow and different kinds of flowers in your garden.
If you notice that your little ones are interested in exploring mother nature, here's a few of our favorite books and we know your kids will love them too.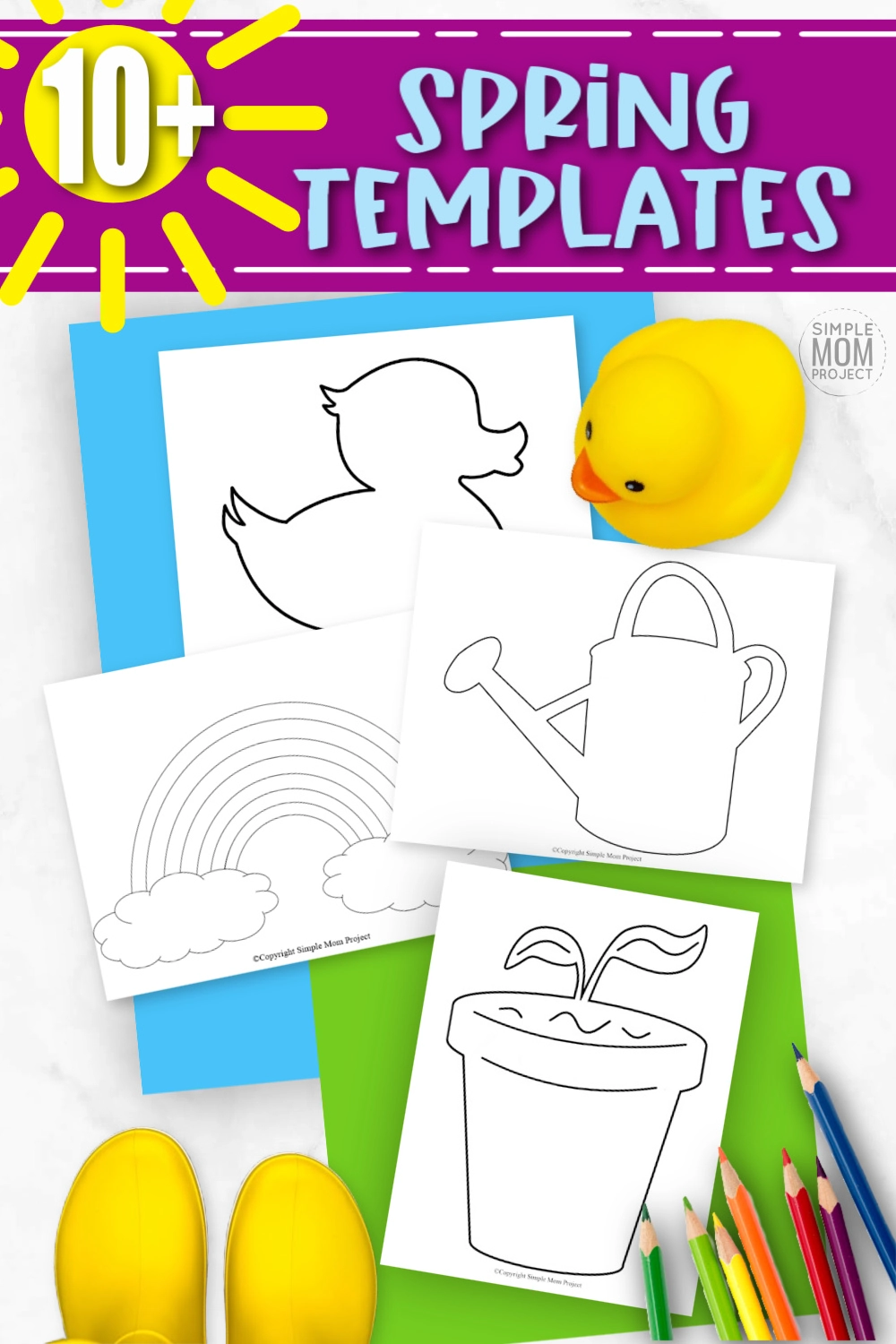 3. DIY Watering Pail Vase
This printable watering pail cartoon template will encourage you and your children to do some easy DIY crafts.
Gather all the materials needed because we're going to make a DIY watering pail flower vase!
Let your kids decorate the watering pail using colorful paint.
Pick your favorite flower in the garden and you are ready to display this beautiful watering pail flower vase on the table of your living area or anywhere you want to put it.
4. Watering Pail Card and Invitation
Did you know that this simple printable watering pail template has a lot of purpose? Yes!
You can also use this as a card and invitation to your upcoming events!
Simply cut out the watering pail template and write down your message.
You can also ask your preschooler to color it with pastels to make it more stylish. Super easy and very unique!
As you can see there are a lot of tremendous ways on how to use this simple printable watering pail template for toddlers and preschoolers.

Printable Watering Pail Template: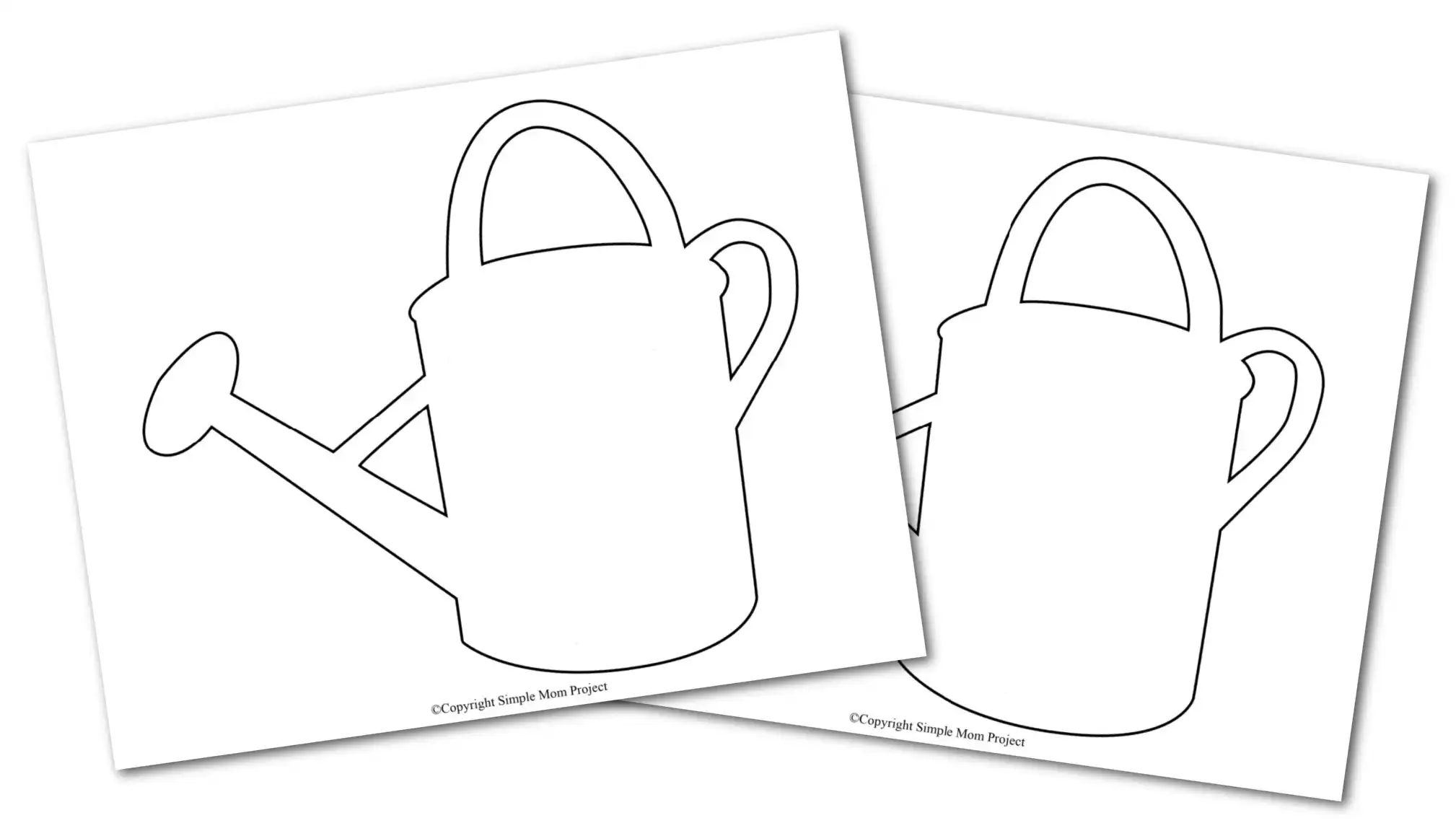 Gardening is an exciting outdoor activity that can motivate your toddlers or preschoolers to prevent them from spending too much time on mobile games and get some fresh air.
This free printable watering pail template will allow your children to use their imagination in coloring or creating crafts once they are done with their outdoor activities.
Don't forget to keep sharing all the things you and your kids have learned in using this simple watering pail template in the comment section.
When you have finished, be sure to share your creation on Simple Mom Project's Facebook Page and follow me on Pinterest!

Kaitlen D.
More Fun Spring and Summer Template