Let's start a fresh week of learning about an uppercase letter!
This printable uppercase letter W template is ideal for incorporating into your letter-of-the-week plans.
It comes as a black and white stencil that you can easily turn into a worksheet, coloring page, or even a classroom display.
This template is certain to aid your kids in developing a variety of skills for whichever activity they use it for.
Children will be able to improve their hand-eye coordination, creativity, letter formation, and fine motor skills.
Why not print this now?
It's free and simple to do so.
Get your copies as soon as you can!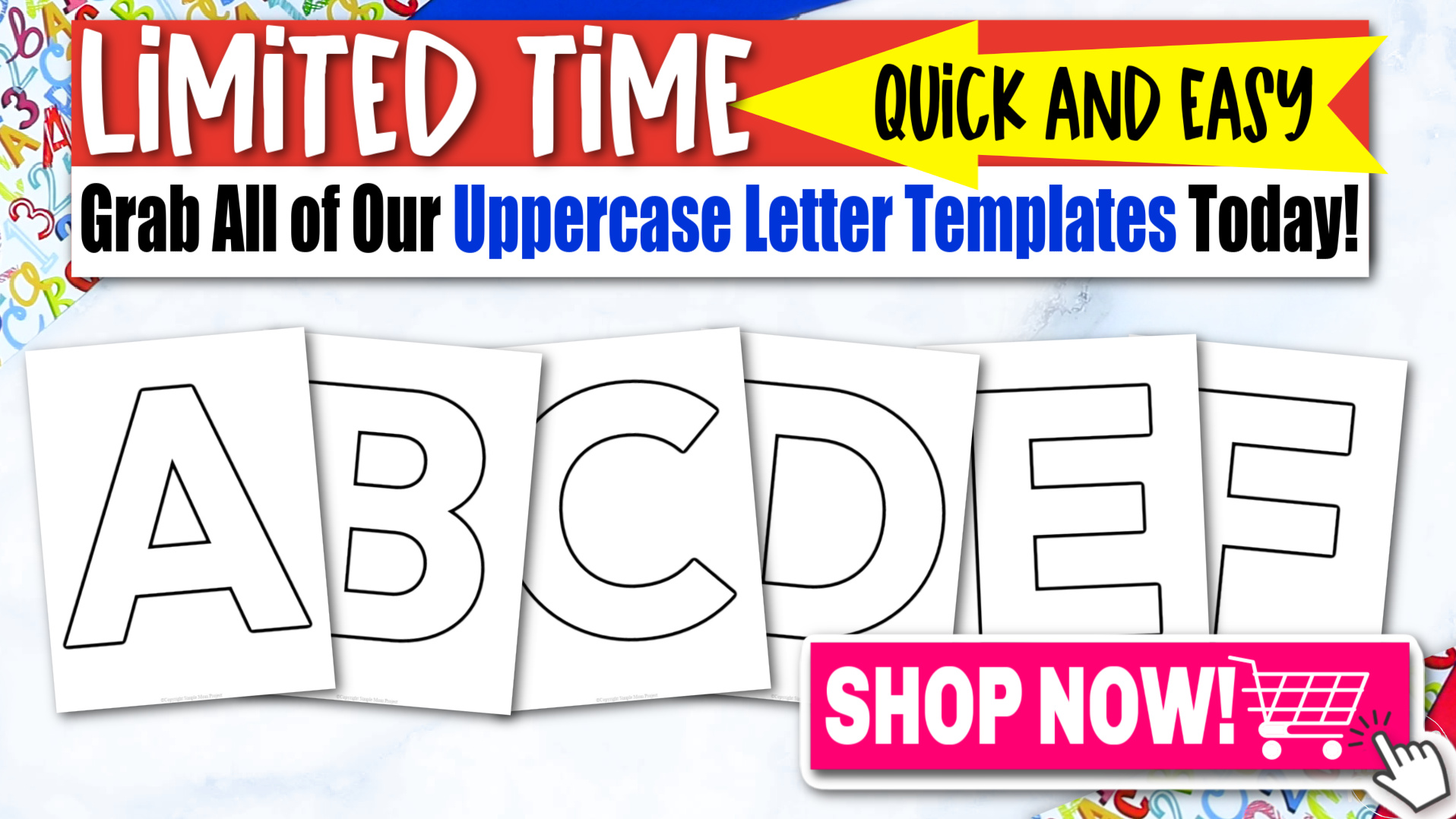 *By the way, this post may contain affiliate links which means I may receive a small commission at no additional cost to you if an item is purchase through that link. For more information, click here.*
Printable Uppercase Letter W Template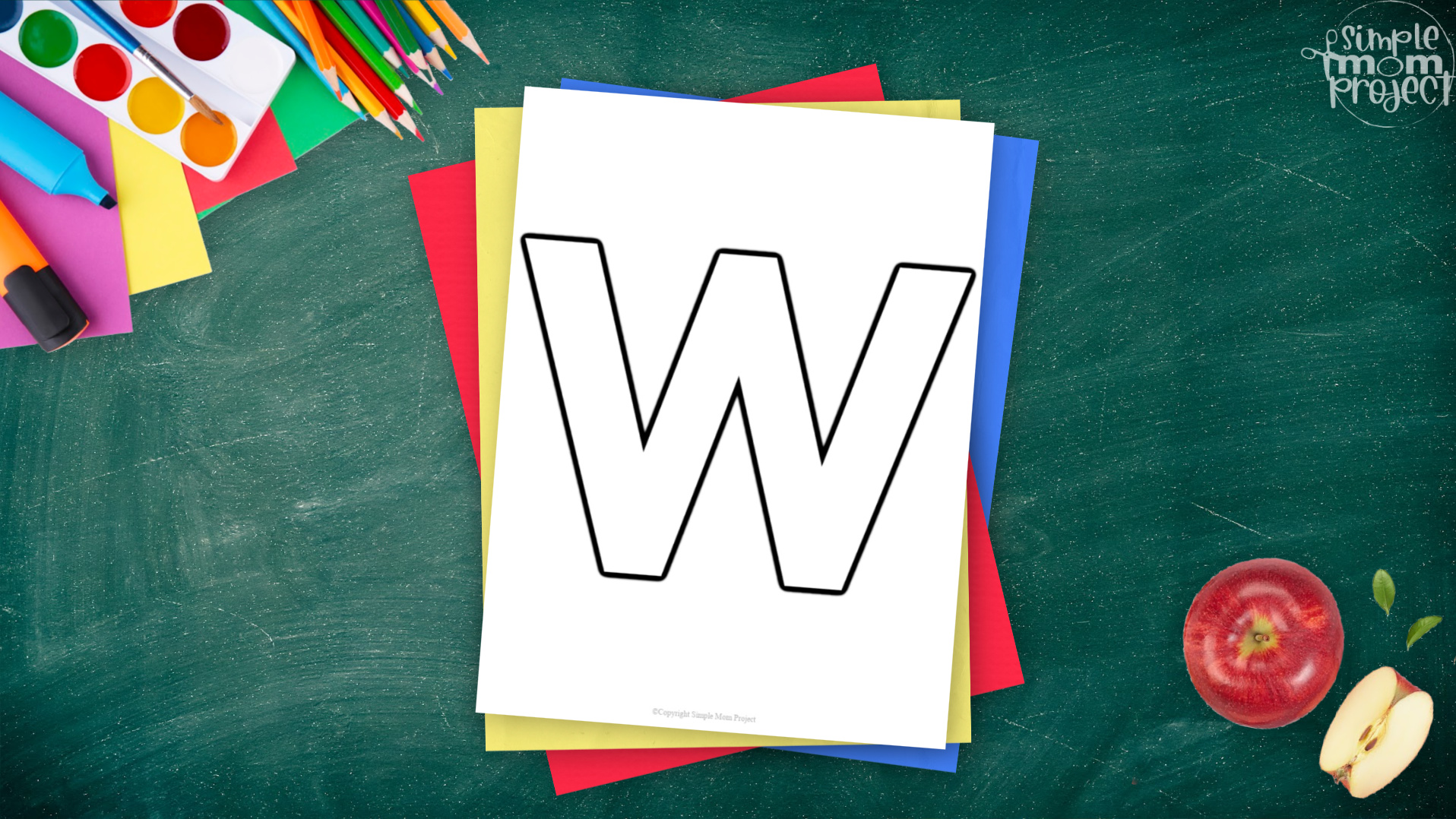 Printable Uppercase Letter W Template Materials Needed:
Printable Uppercase Letter W Template (FOUND AT THE BOTTOM)
Make your child's finished letter coloring page a forever memory by laminating it! We use this laminator and cannot express how much we love it! It is not only inexpensive, it is SO easy to use!
Your kids will love seeing how much you adore their art work when you laminate and display it for years to come!
Looking for more amazing uppercase alphabet fun ideas? Check out our Letter V, D and L Templates.
Ideas for Uppercase Letter W Template
We'd love to share these creative ways to use the printable uppercase letter W template into your activities.
All of these ideas work well with the template and are incredibly simple to implement.
Please feel free to write them down as you read on!
1. Wonderful Learning Resources for Letter W
Use the appropriate materials to create the ideal environment for learning about the letter W.
If you haven't started organizing your resources to teach about the letter W, you might want to look at these options.
We've compiled some resources that we know work well with the printable uppercase letter W template.
You can use them to introduce the template or after the children have completed their uppercase letter W templates.
Read a book about a watermelon seed and worms at work to get started.
These books are on the list because they relate to the letter W.
Once you have finished reading these books, pack away and tidy up everything then have the children place them all together on a toy wagon.
Watermelon, worm, and wagon are all words that begin with the letter W, making them wonderful learning tools!
Below are links that will take you to each of them!
2. Uppercase and Lowercase Recognition
The letter W is among the simplest to write in both upper- and lowercase.
When you write the letter W in small letters, it doesn't change much like other letters in the alphabet do.
As a result, the letter W is an excellent starting point for learning how to recognize uppercase and lowercase letters.
To help kids distinguish between the capital and small forms of the letter W, use this printable uppercase letter W template as a visual aid or flashcard.
Create a large flashcard for the uppercase, and a smaller one for the lowercase.
Use the words "big letters" and "small letters" when teaching small kids, such as toddlers and preschoolers, so they can quickly distinguish between the two.
Encourage them to write or trace the letters once they are comfortable with uppercase and lowercase.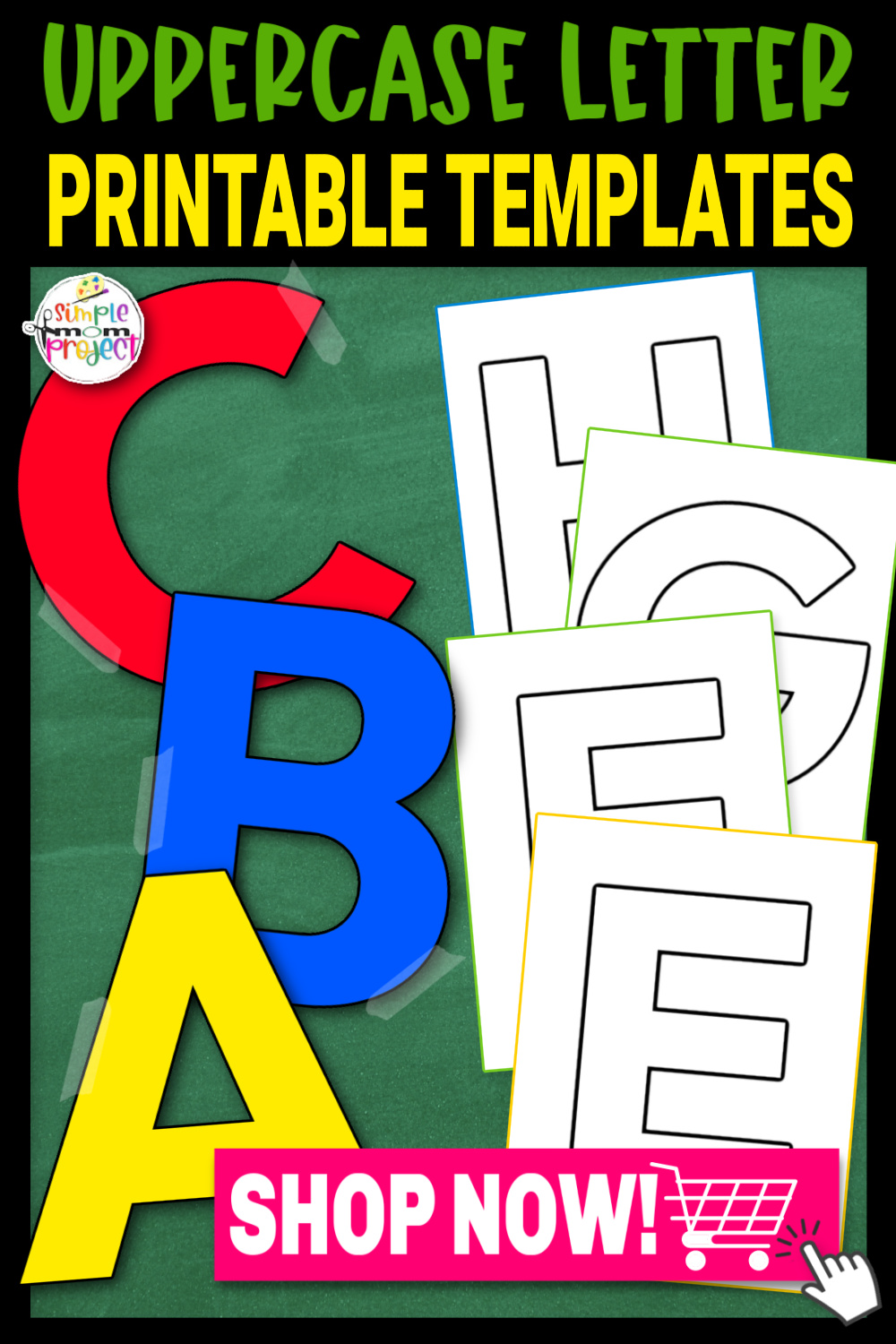 3. Letter W Crafts
Have you finished learning all the words that start with W?
What words did the kids learn?
This is a great activity to do after you've done teaching about words that start with W.
Transform those words into artwork!
Ask the children to choose a word they have learned that they wish to transform into a craft.
It might be a wolf, a worm, a whale, a walrus, or a watermelon.
Allow children to use their imaginations by modifying this blank template into anything they choose.
Give children access to a variety of decorative supplies, including construction paper, crayons, markers, paint, glue, and more.
Use this chance to let the children work independently and choose what to do with their crafts.
This idea not only fosters children's creative abilities but also their independence and confidence in doing a task on their own.
Hang all of the letter W crafts they've made on your word wall or art gallery once they're completed.
4. Alphabet Worksheets
By having the kids complete some worksheets, you can keep them occupied and busy while they learn.
This printable uppercase letter W template is ideal for making into a worksheet.
Change it as you like because it is presented in black and white.
You may also print as many worksheets as you want for free.
Use this as an alphabet tracing or writing worksheet.
You may change it to be a tracing worksheet by drawing broken or dotted lines inside the letter stencil and having the kids trace them.
Ask the children to write as many Ws as they can on the template as a writing exercise.
It can serve as both a visual reference and a worksheet!
Both coming up with these ideas and sharing them with you were a ton of fun.
These creative approaches can ensure that your letter of the week lessons are both fun and productive.
We look forward to seeing you and your kids implement all of these ideas and enjoy them to the fullest!
If you want to learn more, feel free to look through our entire collection of uppercase letters!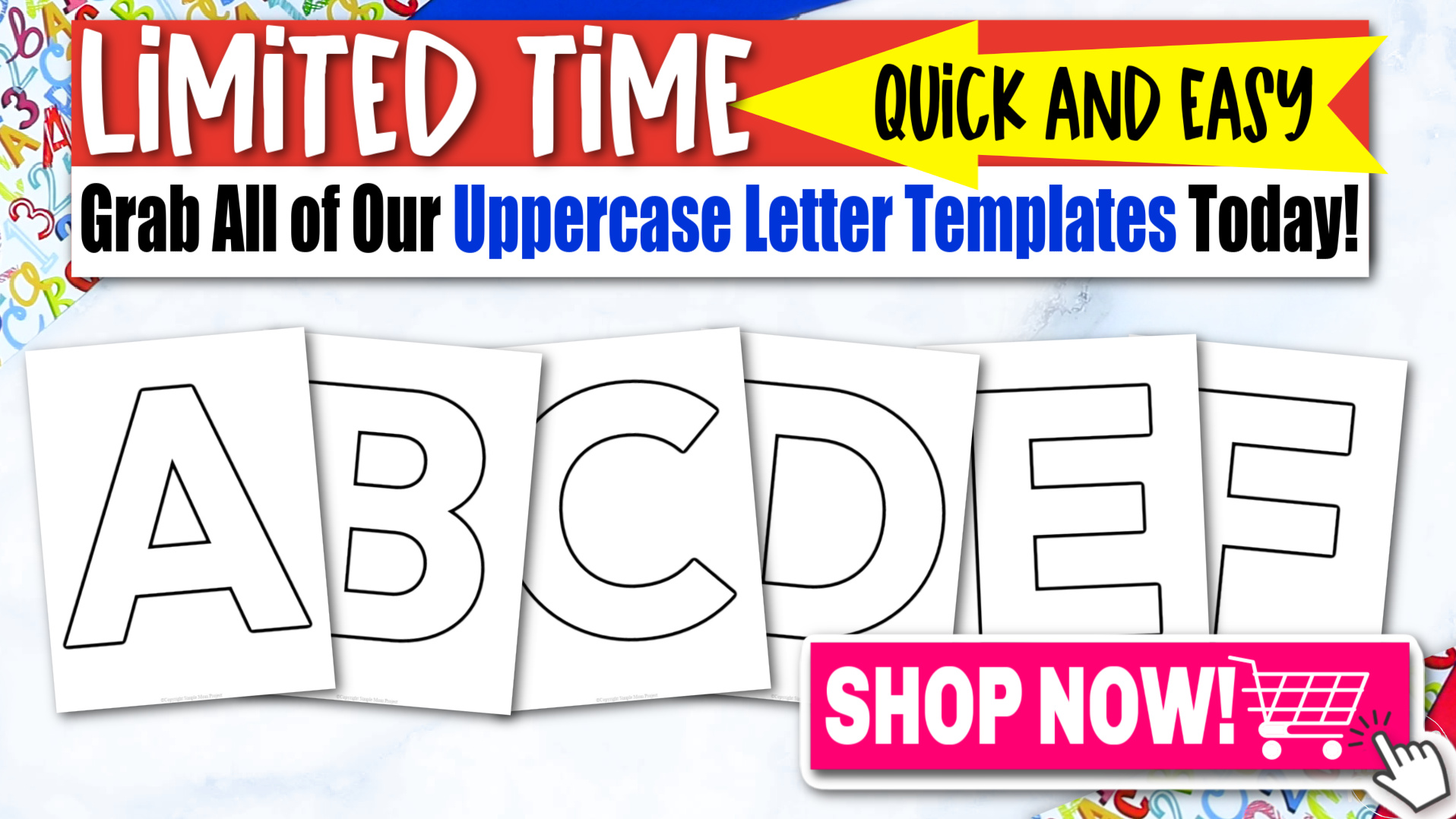 Printable Uppercase Letter W Template: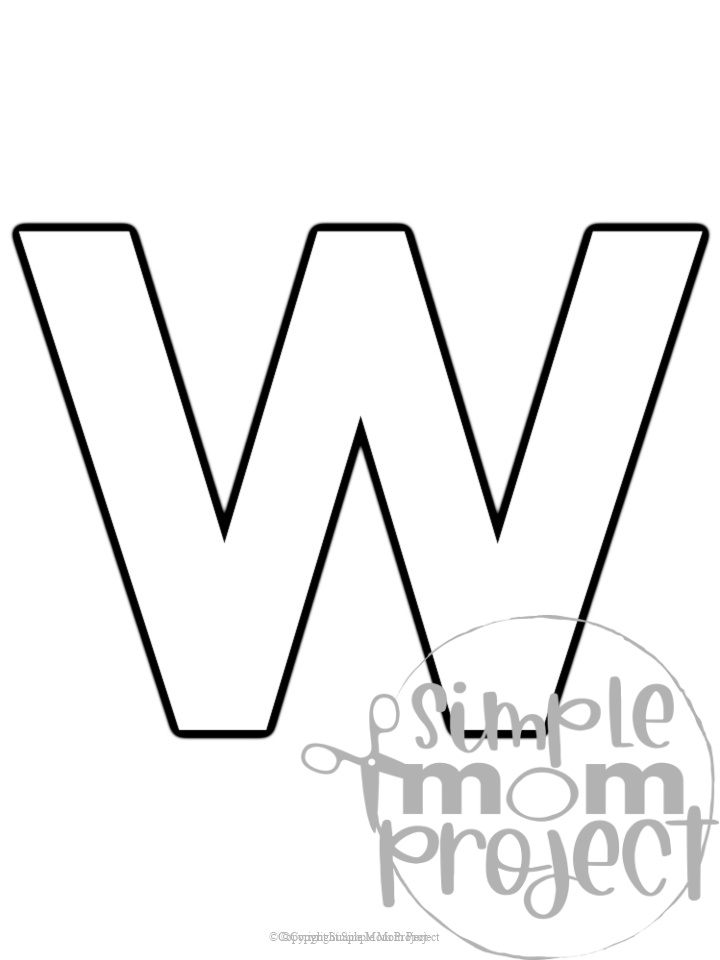 Shake those hands and get them ready to start on the free uppercase letter W template!
We present to you this black and white stencil that appears simple and plain but transforms into an incredible template when used in a range of tasks.
This block letter can be used to create a coloring page, a writing worksheet, a craft template, or even classroom decorations.
You won't need to seek any farther because you and your kids can print this for free and easily anywhere!
Enjoy incorporating this into daily activities like craft time, vocabulary exercise, literacy lessons, and more.
Whatever you use it for, kids will certainly learn a variety of educational skills.
They will develop fine motor abilities, a vast vocabulary, creativity, and letter recognition.
Print a copy of this uppercase letter W template right away so you won't miss out on anything!
Don't forget to leave a message in the comment section.
When you have finished, be sure to share your creation on Simple Mom Project's Facebook Page and follow me on Pinterest!

Kaitlen D.
More Fun Uppercase Templates