Today is a great day for all the kids out there who love transportation because we are going to share a simple and fun vehicle craft.
This printable car craft template is perfect for kids to do in their free time or for preschoolers to perform as part of their school activities.
It contains a variety of fun, kid-friendly activities that you can complete.
Aside from arts and crafts, children will be able to learn an alphabet letter and basic counting.
If you're wondering how to make your kids' activities more exciting, make this printable car craft template a part of your plans.
Children will have an amazing time creating car crafts while improving their fine motor skills, hand-eye coordination, and creativity!
What makes all of our vehicle crafts special is that we always give simple instructions on how to complete them.
We have two templates ready for you to select from, so you can print as many as you wish.
Give your children the option to choose either a simple black and white or colored car template.
They can make both of these car crafts if they want to make more.
Enjoy making crafts with your kids using this printable car template, and get ready for a fun-filled week!

*By the way, this post may contain affiliate links which means I may receive a small commission at no additional cost to you if an item is purchase through that link. For more information, click here.*
Printable Car Craft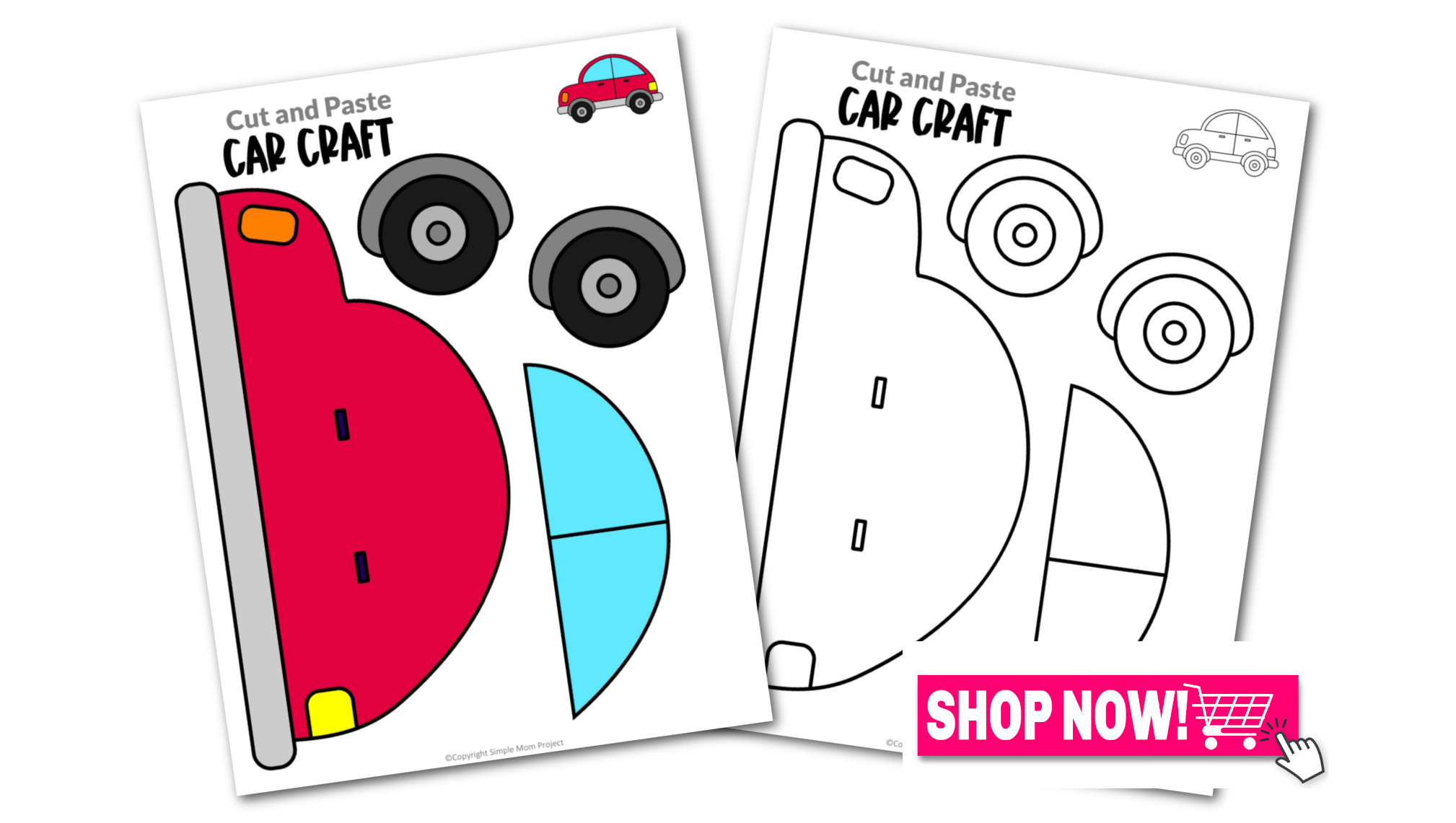 Car Craft Supplies Needed
Need more crafty fun ideas? Check out our Letter C Craft, Police Car Craft and School Bus Craft.
 T
hey are perfect for those days when staying indoors is the only thing your family can do!
Ideas for Easy Preschool Paper Car Craft
You won't have to worry about planning daily routines since we've got you covered.
Check out some amazing ways to incorporate this printable car craft template into your activities.
They're all simple and easy to do, and the kids will have a terrific time!
It's never been more fun to learn about cars!
1. Captivating Car Collection
Did you know you can also use this printable car craft template on long car trips?
What better activity to keep the children occupied and entertained on a long drive than arts & crafts?
I bring everything I can think of to keep my kids occupied and productive when we travel.
Aside from this printable car craft template, I looked for and gathered some car materials that are easy and convenient to bring anywhere and at any time.
Your kids will be glued to their seats for hours with these captivating car items!
If you want to include it in your learning plans, this car collection is ideal for your preschool materials as well.
You must have these, whether you're traveling or just interested in learning about cars, so don't miss out!
2. Toilet Roll Car Craft
Kids will learn how to use their resources and recycle to create their own car crafts with this printable car craft template idea.
It is important that we instill in our kids the value of saving and reusing some of the household items.
Kids may easily make this DIY toilet paper roll car craft since it's simple to make and enjoyable to do.
Get your cardboard, paint, paintbrush, empty toilet paper rolls, scissors, pencil, and hot glue ready!
Start by painting the toilet paper roll in the color of your choice.
While it is drying, sketch and cut four circles out of cardboard, then paint them black.
When everything is dry, glue the four circles to the sides of the toilet paper roll, two on each side.
Make a hole on the top of your toilet paper roll car to make it more fun to play with.
Children can then place a tiny police officer or any other toy inside the toilet roll car craft.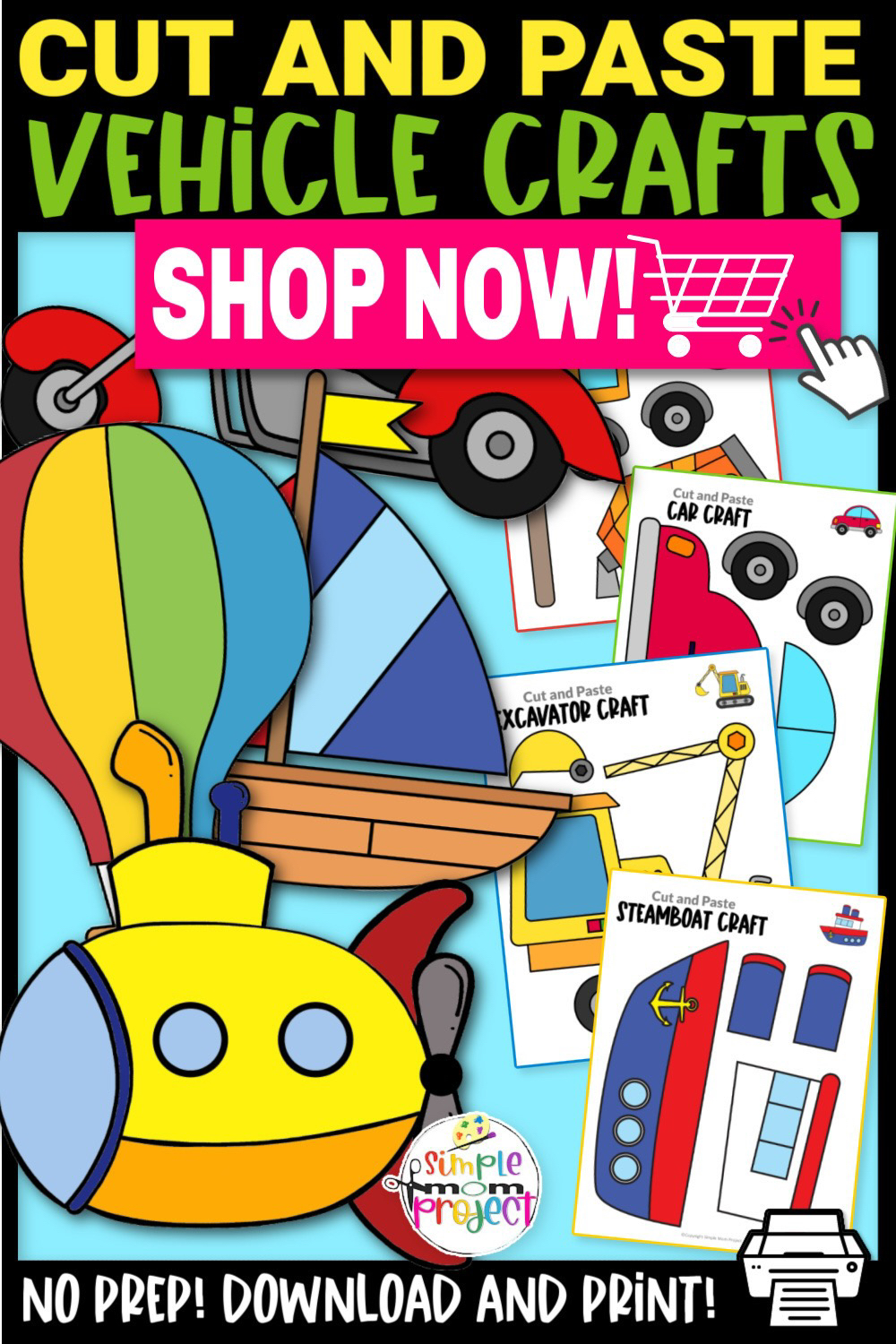 3. Cardboard Car Garage
Are you looking for a fun approach to teach counting to your toddlers and preschoolers?
You may use this printable car craft template idea into a fun math lesson or activity.
If your kids love cars, they'll be excited to learn about counting and numbers with this cardboard car garage project!
Grab all the toy cars your kids have, some cardboard, markers, paper, and tape!
With a marker, start by drawing lines that are about two inches apart to create your garage.
The numbers 1 to 10 should appear in each empty area between the lines.
Then continue with the car numbers by writing 1 to 10 on each sheet of paper, cutting them out, and taping them to the cars.
Start your easy math lesson by having the kids park their cars in each garage spot.
Check to see whether they will match the numbers on the spaces and the cars.
Start by counting from 1 to 10 or organizing the cars according to numbers if they have it all mixed up.
Then assist them in placing the cars in the garage in numerical order.
Kids won't even be aware that they are learning math because they are having so much fun with their favorite toys!
4. Letter C for Car
If we pair an alphabet letter with something the kids enjoy, learning the letter will be much easier for them.
We will use the car to learn about the letter C in this printable craft template idea.
Because it is short and easy for children to remember, the car is one of the most commonly used words to represent the letter C.
This idea also teaches children about the phonic sound of the letter C.
It is important that you work on an activity that will allow you to teach other subjects as well.
This printable car craft template may be used for more than just arts and crafts because it can also be used to teach the alphabet.
Working on the printable car craft template is a great way to introduce the letter C.
This is an excellent school exercise for children in preschool and kindergarten since it makes learning an alphabet letter easier.
It is a good idea to combine language and arts when teaching small kids who have short attention spans.
Learning the alphabet can be tedious for kids, so making this car craft will make learning the alphabet more exciting.
Before kids start making their car crafts, introduce phrases such as "Car begins with the letter C" or "C is for car."
For an additional visual aid in this activity, you may either prepare a letter C flashcard or cut out a letter C from cardboard.
You are set for a fun-filled week with cars with all these brilliant ideas!
Make sure to incorporate these suggestions into your routines this week.
These will definitely get the children thrilled about learning about cars and making this printable car craft template!

Car Craft Instructions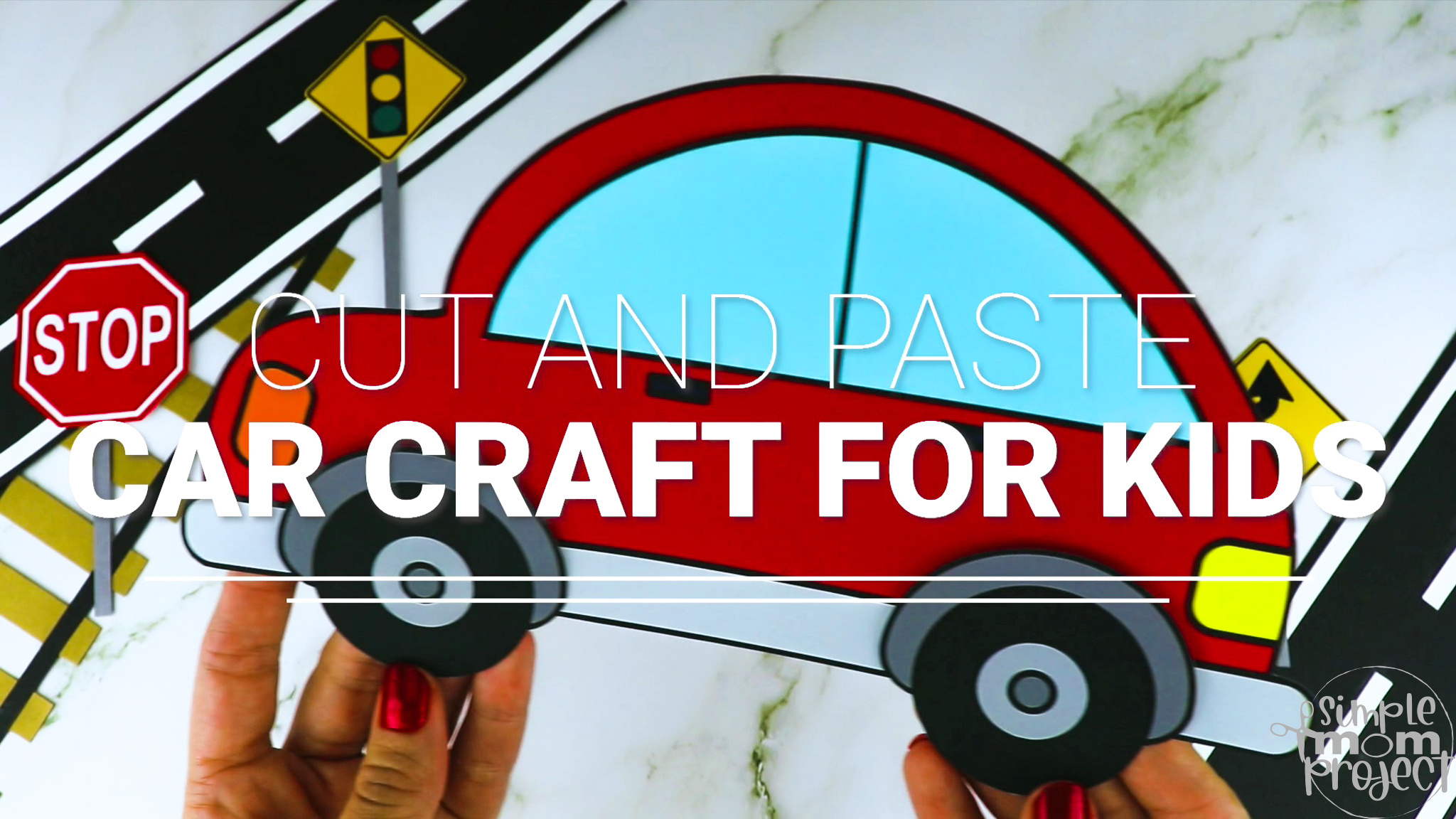 If you have all the supplies ready, start creating your car crafts by following these simple instructions!
The black and white car template can be colored by kids, or you can help them cut out the colored car template.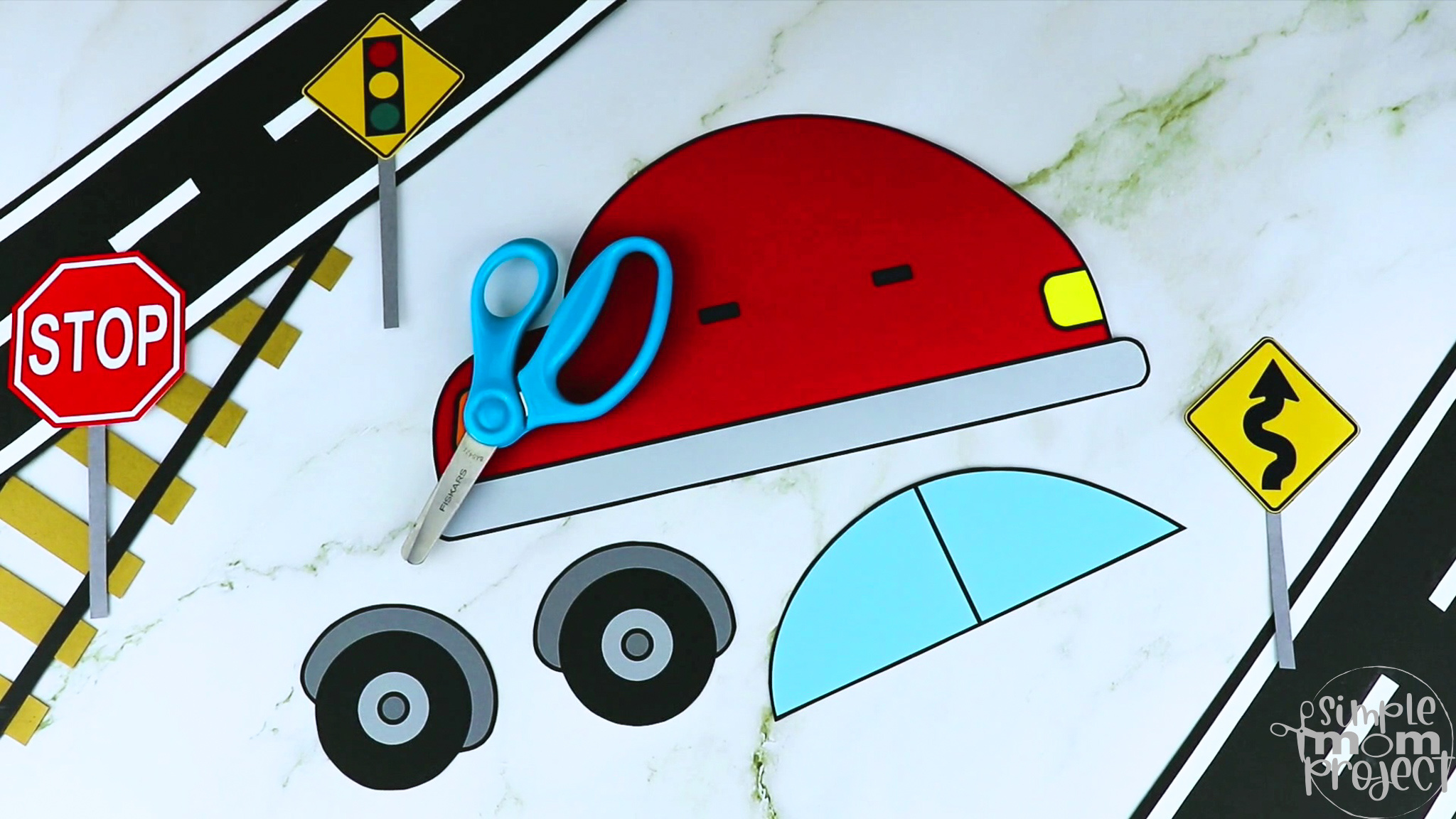 Place the window on the car craft first.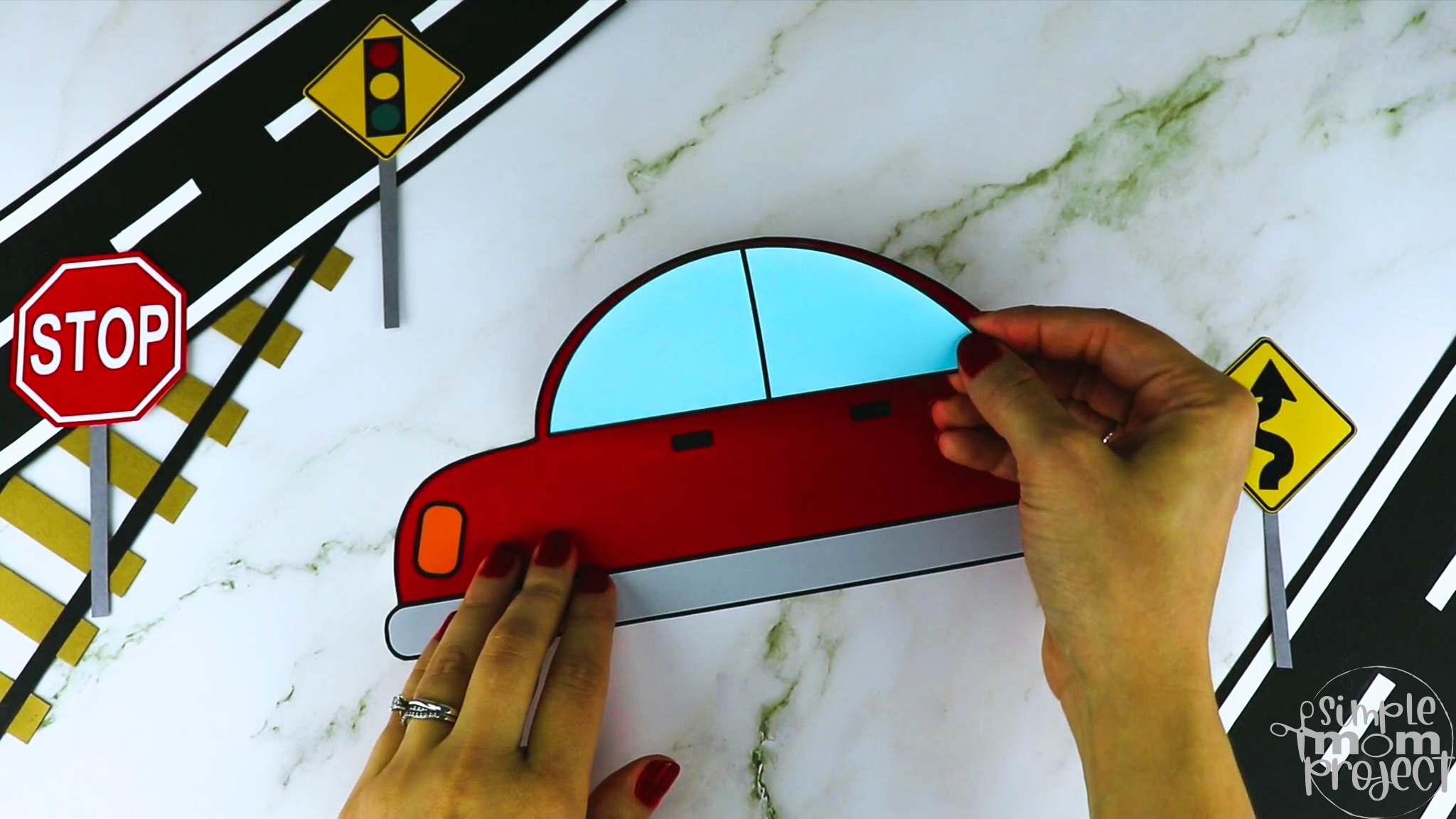 Afterward, attach one of the car's wheels to the left side.
Last but not least, put the final wheel to the other side.
You did an excellent job making your own car crafts that are ready for trip!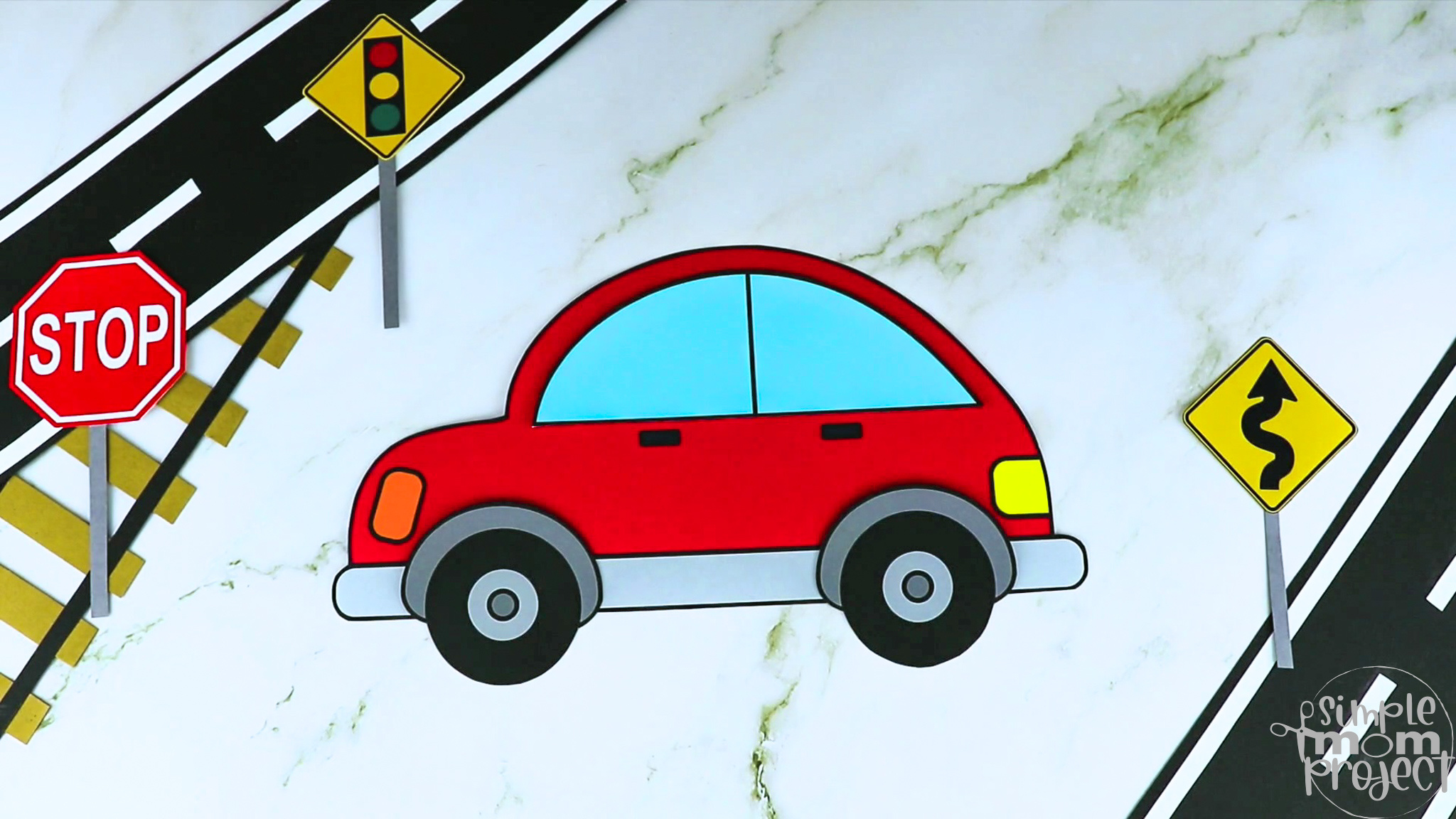 More Options to Choose:
You can print the blank version and trace the cut outs on card stock paper for a sturdier car craft,
Print the car template in color for a simple and easy rainy day craft or,
Print the blank car template and use it as a fun coloring sheet activity and then glue the pieces of the car craft together.
Printable Car Craft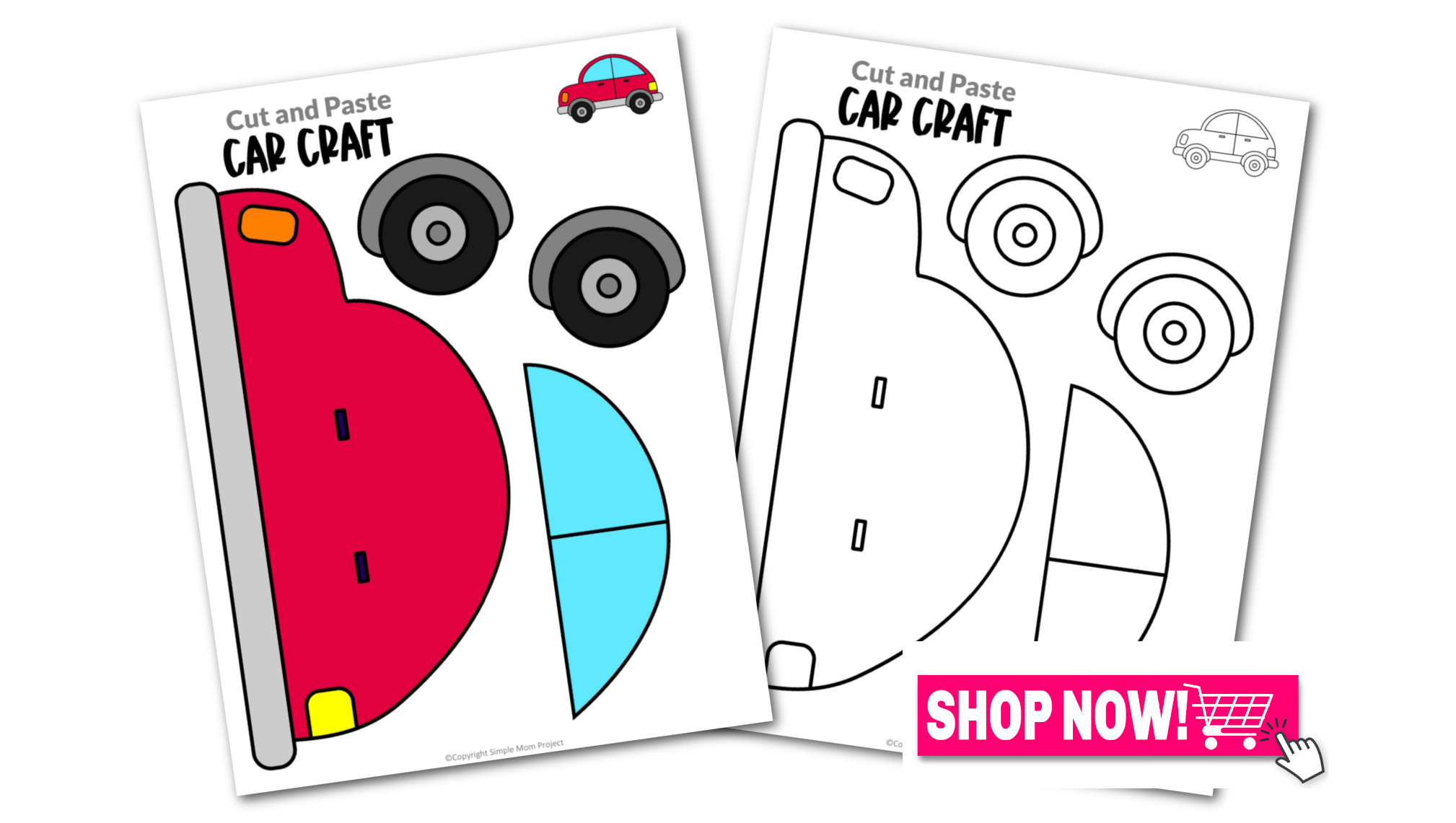 Are you planning a week at school or at home with a transportation theme?
You should have this printable car craft template on your list!
This car craft is perfect for kids to complete, whether it is for a school activity or theme party.
This printable car craft template can be turned into anything you want: a bulletin board decoration, a party banner, or simply a craft activity.
Children can choose from two fantastic car templates that we will be sharing so they can make more of these car crafts.
If your children are just beginning out with their cutting skills, they can practice by cutting the car pieces one by one.
Our kids may exercise their hand-eye coordination while assembling the car parts.
Because it only has a few simple steps to build, your kids can do this car craft anywhere they choose.
Plan to spend lots of happy times with your kids by including this cut and paste craft in your week's activities.
Need more transportation craft fun? Check out our packed list of transportation crafts for simple craft fun with your little ones.  
When you have finished, be sure to share your creation on Simple Mom Project's Facebook Page and follow me on Pinterest!

Kaitlen D
More Printable Craft Templates