Looking for a fun and easy indoor winter activity to keep your children productive even during the cold season?
This free printable sled clipart template is perfect for welcoming winter in your home.
Children love building snowmen, making snow angels, skating and sledding in the snow.
What's amazing about this simple printable sled template is, you can turn it into a coloring pages activity, DIY crafts, stencils and decorations.
Making this free printable sleigh template gives children the opportunity to practice their fine motor skills, hand-eye coordination, creativity and imagination.
The preschool printable sled cartoon clip art needs great attention to details to keep within the lines.
Come and enjoy working on this easy printable sled template that's suitable for kids of all ages.
Share it with your family and friends, too.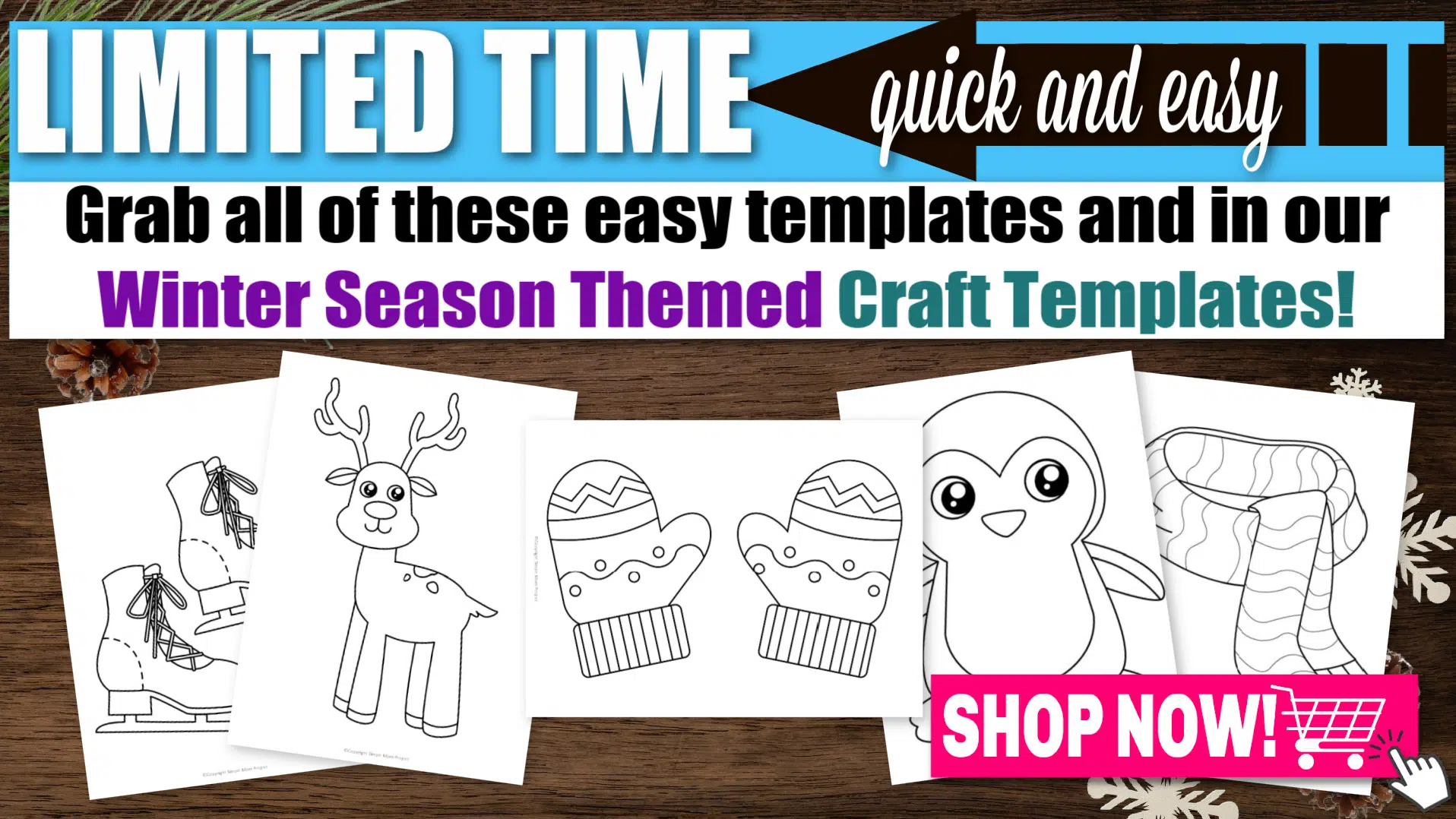 *By the way, this post may contain affiliate links which means I may receive a small commission at no additional cost to you if an item is purchase through that link. For more information, click here.*
Free Printable Sled Template
Sled Template Materials Needed:
Printable Sled Template (FOUND AT THE BOTTOM)
Make your child's finished sled template a forever memory by laminating it! We use this laminator and cannot express how much we love it! It is not only inexpensive, it is SO easy to use!
Your kids will love seeing how much you adore their art work when you laminate and display it for years to come!
Looking for more adorable winter templates for your little one? Be sure to try our Snow Boots, Reindeer and Snow Globe template
Ideas for Sled Template
We've put together a list of the best ideas on how to incorporate this free printable sleigh cartoon template in your children's daily life.
1. Bedtime Stories for Kids
Reading bedtime stories to your children can boost their imagination, it also strengthens the bond between parents and children.
Here's the most incredible collection of winter sled stories for kids.
2. Cute Popsicle Sticks Sled Craft
Let your kids unleash their creativity by making a cute popsicle sticks sled craft from inexpensive materials.
First, lay five popsicle sticks in the pattern you want them then hot glue two small sticks across to attach them together.
Glue two popsicle sticks at the bottom of the board for the sled runners.
Have your child paint the sled however they want and set it aside to dry.
Next, use a yarn or string for the sled pull cord.
Finish it off by attaching your child's adorable photo in the middle of the board. It's so lovely to hang anywhere inside your home!


3. DIY Cardboard Box Sled
Having fun every day is what my family likes to do best!
Make a great use out of your spare cardboard boxes and keep your child entertained by playing on a life-size sled craft.
Cut out and trim the box into a sled shape, make sure your little one can fit inside the open rectangular cardboard box.
Cut two long strips out from the cardboard box then bend it a little to make the sled runner.
Have your child paint the whole box with the most amazing colors.
Let them add decorative items as much as they want.
Now, you can pretend-play with your children during the winter season!
4. Fun Winter Outdoor Activities
It's important to show our kids that winter can be very enjoyable.
Once your child is finished working on their simple printable sled outline template, it's time to appreciate the snow outside.
But first, check the weather forecast before going out in the cold.
Encourage the whole family to experience outdoor activities such as snowboarding, skating and sledding to enjoy the freshly fallen snow.
We hope you love all these terrific ideas in using this cute printable sleigh template with your toddler, preschooler and kindergarten.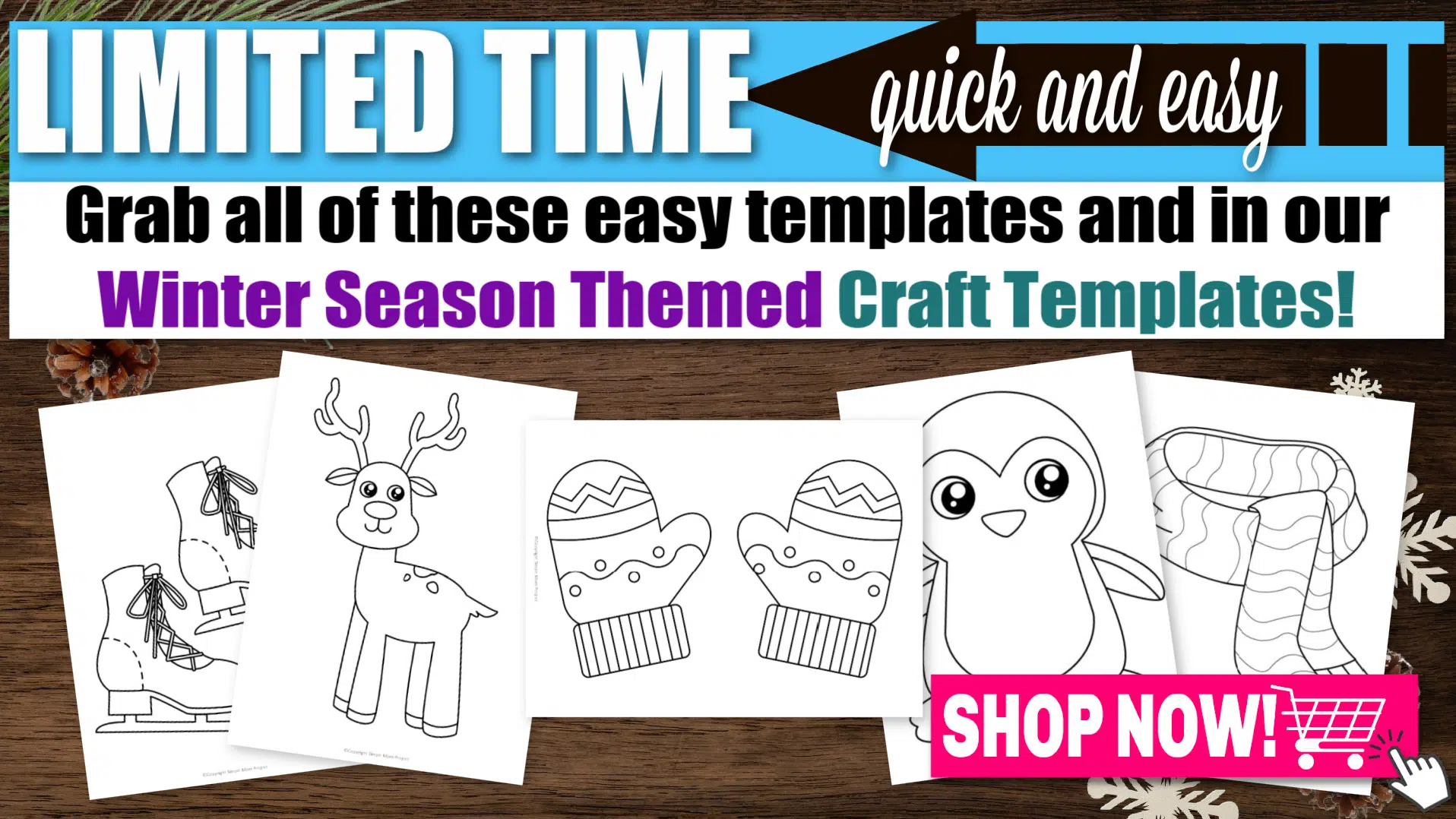 Printable Sled Template: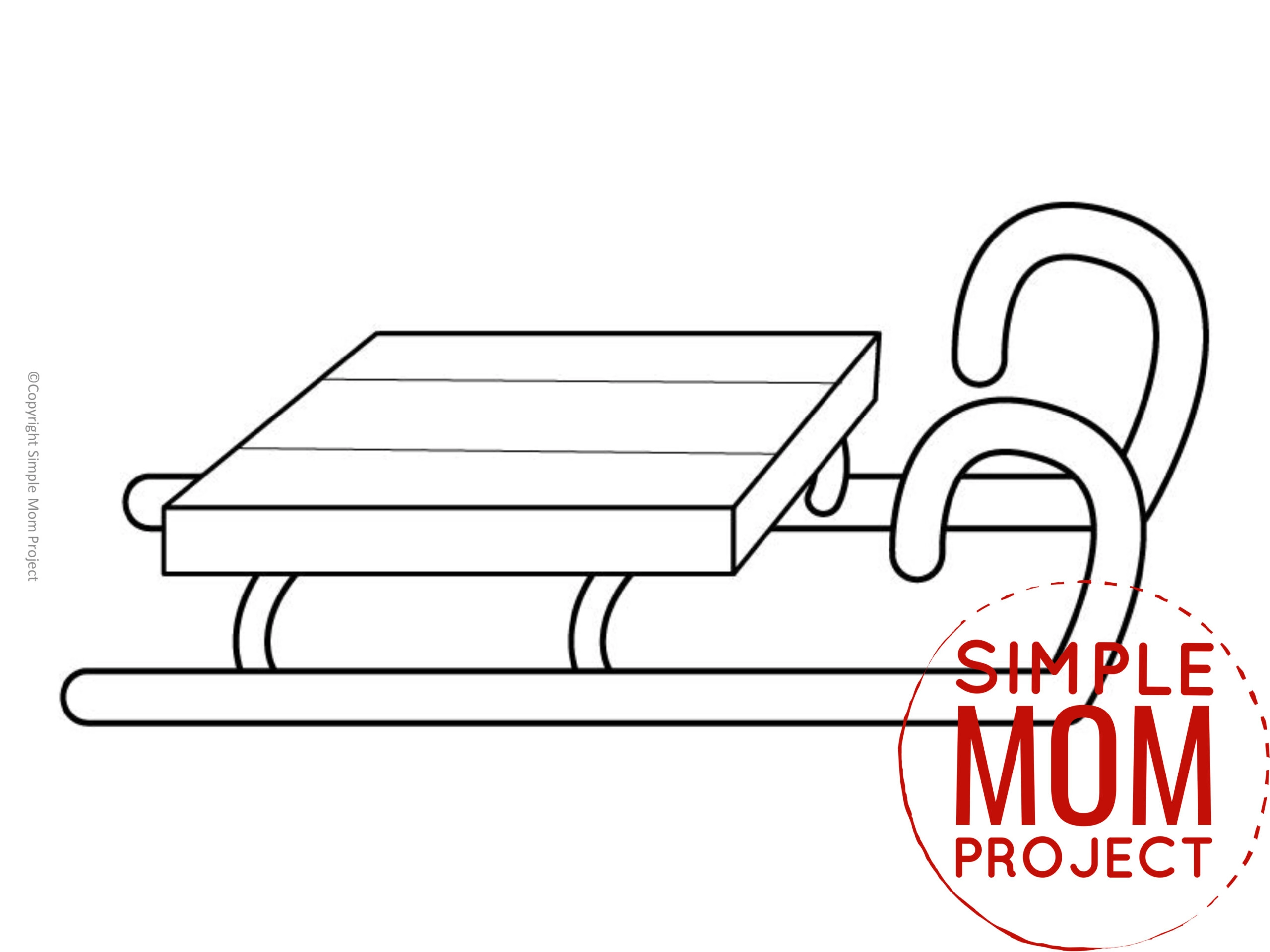 Winter can bring lots of wonderful memories to the whole family.
Let your little ones relax and get comfortable in making this free printable sled drawing template.
We would love to see the results on how this simple printable sled cartoon template benefits you and your preschooler so please feel free to share your experiences in the comment section.
When you have finished, be sure to share your creation on Simple Mom Project's Facebook Page and follow me on Pinterest!

Kaitlen D.
More Wonderful Winter Template