Are your children interested in learning how to play ice hockey?
Great news, because we are so excited to share today's printable template with our fellow moms out there!
Today, we're going to make this free printable ice-skating boot template that's perfect for kids of all ages.
It's a black and white figure skate drawing with no color, so your child can decide which colors they want to use.
Cut out the ice skate boot clip arts and use it for coloring, tracing stencil, party invitation card, craft or decoration.
Working on this free printable ice skate vector gives children the opportunity to develop eye-hand coordination, fine motor skills, focus and creativity.
Click download and print out as many ice skate templates as you want. It's best to share it with your family and friends!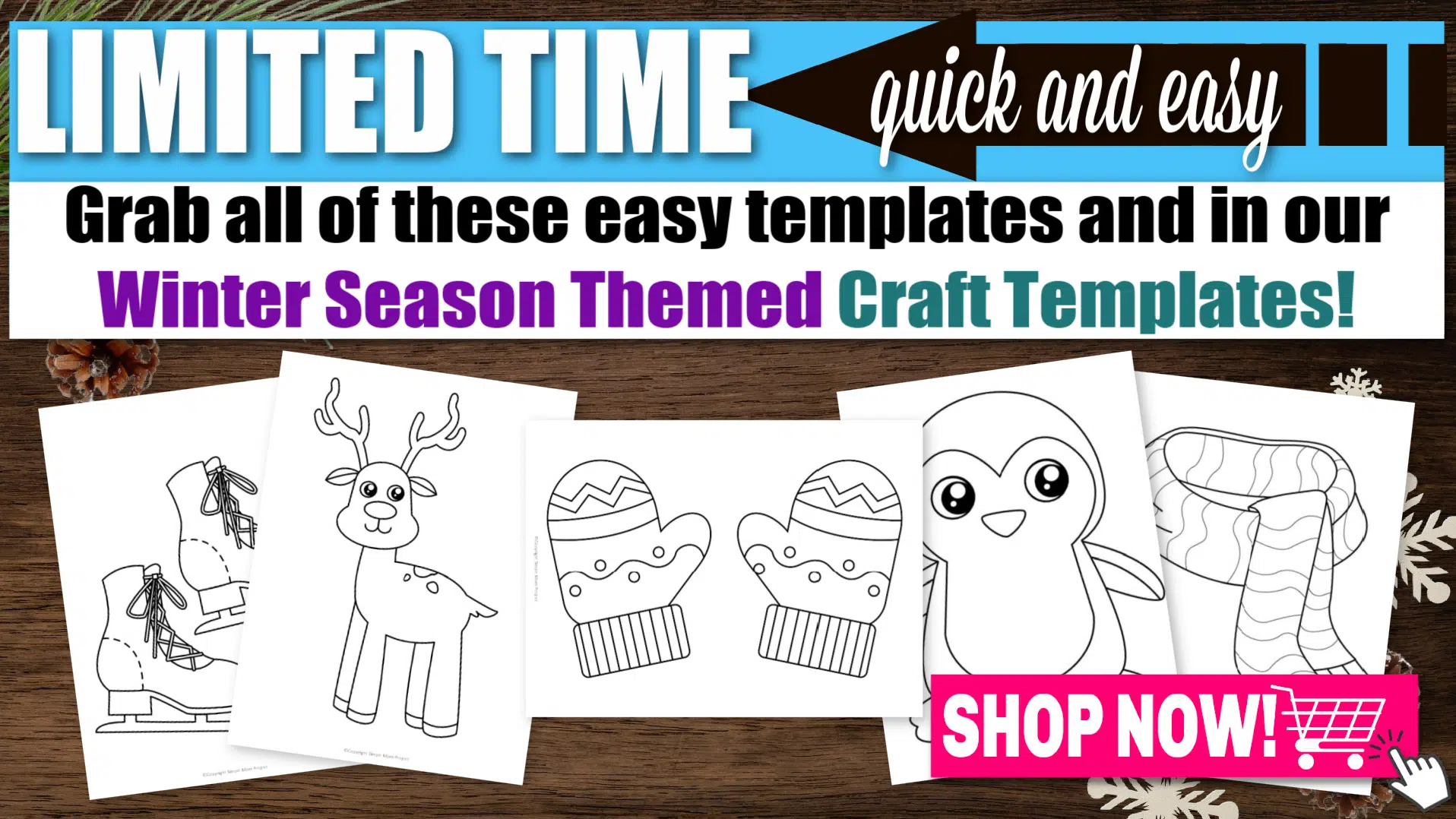 *By the way, this post may contain affiliate links which means I may receive a small commission at no additional cost to you if an item is purchase through that link. For more information, click here.*
Free Printable Ice Skates Template
Ice Skates Template Materials Needed:
Printable Ice Skates Template (FOUND AT THE BOTTOM)
Make your child's finished ice skates template a forever memory by laminating it!
We use this laminator and cannot express how much we love it! It is not only inexpensive, it is SO easy to use!
Your kids will love seeing how much you adore their art work when you laminate and display it for years to come!
Need more winter wonderland templates for children of all ages? Check out this free printable Winter Hat, Scarf and Snow Boots template.
Ideas for Ice Skates Template
Here are some of the awesome ideas that will help you incorporate this free printable ice-skating boot template with your toddlers, preschoolers and kindergarteners.
1. Ice Skating Books for Kids
Give your little one sweet dreams by reading them wonderful bedtime stories.
Reading books to our children as often as possible helps develop their language skills and enhance their memory.
Here's a few lists of the most amazing story books about ice skating that will surely be loved by your kids, too!
2. Figure Skates Greeting Cards
You don't need an occasion to give your loved ones greeting cards!
Turn this simple printable ice-skating boot template into a meaningful card to share with your friends and family.
Have your child color the free printable ice skate outline and cut it out.
Glue it onto the front page of a folded construction paper.
Express your love by writing down all the messages you want to say to the receiver.
It's so easy to make and the best part is, someone who will receive this handmade greeting card will treasure it forever.


3. Easy Ice Skates Craft
Ready for an exciting crafting session with your children during the winter break?
Gather all the simple craft supplies you probably already have at home.
Trace this cute printable figure skate template onto cardboard and cut it out.
Have your child paint it however they desire, if they want to add decorative items such as glitters, sequins, beads, let them do it.
Punch holes for the laces and insert a piece of yarn through it.
Now for the blades, we glue on popsicle sticks and set it aside to dry.
4. Fun Winter Family Bonding
If your family chooses to spend the winter months inside your warm home, make sure to include this free printable ice skates template in your winter indoor activities.
Working on this easy figure skate vector will strengthen the relationship you have with your kids.
Afterwards, you can display it in your living room for a wonderful winter theme decoration.
Then, plan a perfect winter movie night with the whole family.
There are plenty of great ideas in using this lovely printable ice skates template!
We are confident your kids will ask for more free winter themed craft templates.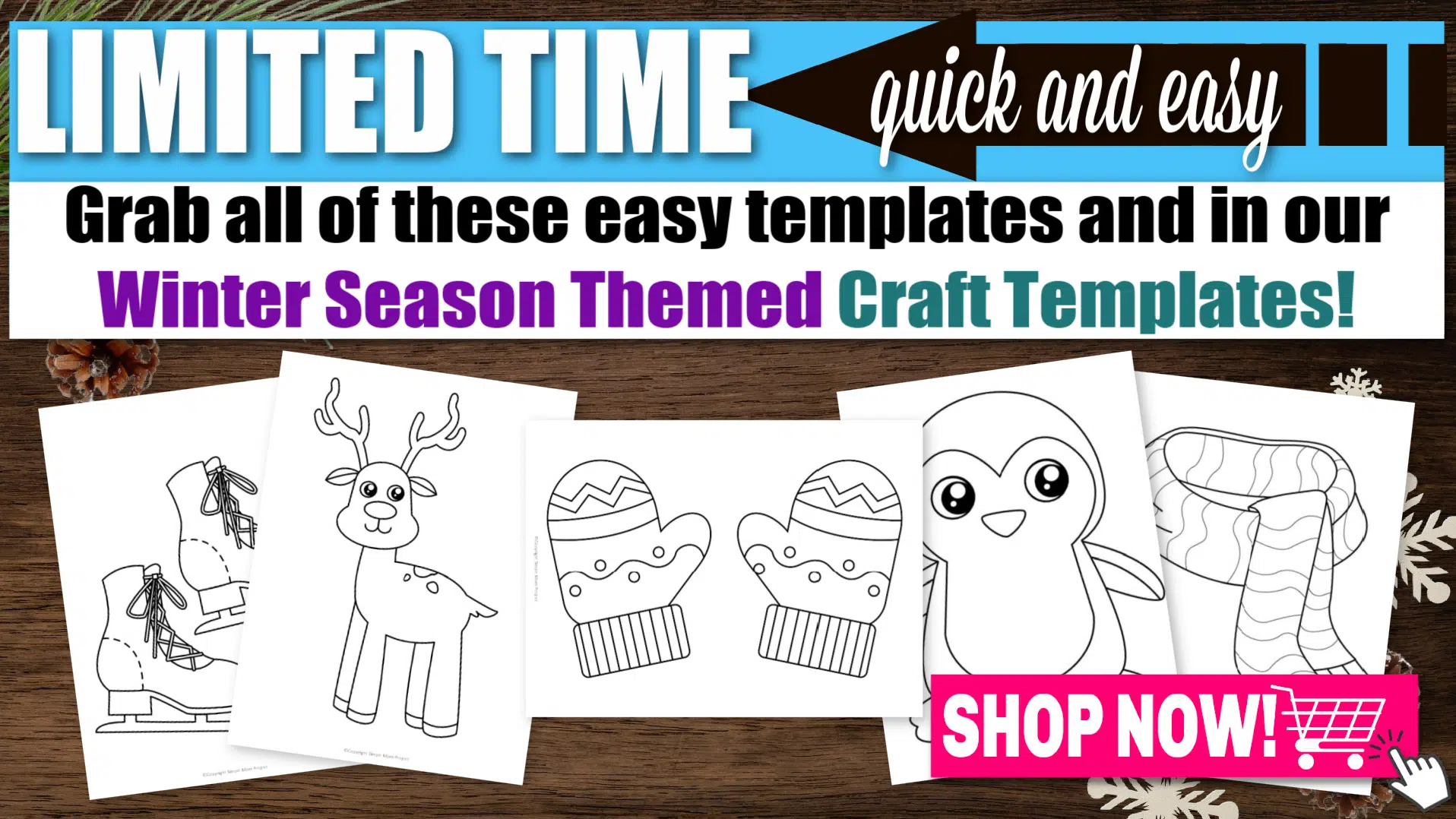 Printable Ice Skates Template: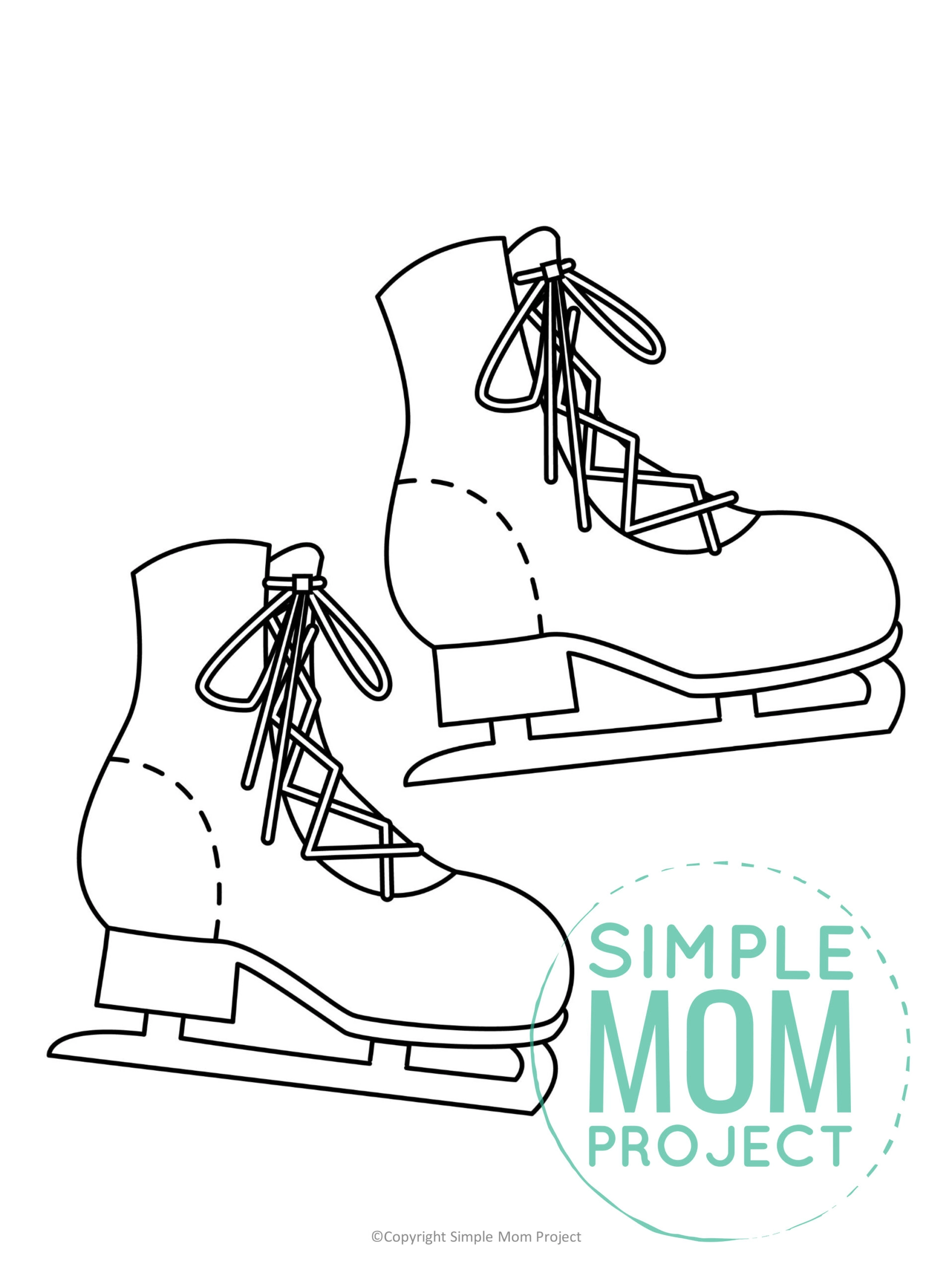 Looking for a fun way to spend a few hours together with your kids in the cold afternoon?
This preschool printable ice skates template will keep you and your little one entertained and relaxed for hours.
We love to read all your beautiful experiences in making this simple printable figure skate template with your children so be sure to leave a comment in the comment section.
When you have finished, be sure to share your creation on Simple Mom Project's Facebook Page and follow me on Pinterest!

Kaitlen D.
More Wonderful Winter Template