Summer is around the corner!
You may be planning to spend the day at the beach with your family, enjoying the sun, building sandcastles and picking up seashells at the seashore.
Looking for some fun activity while counting the days until beach vacation?
This free printable seashell template is an easy and great way to brighten any day with a little creativity.
Make it a memorable summer with your children.
Print this easy printable seashell drawing template that you can trace, color or cut out to use in your crafty ideas and summer themed projects.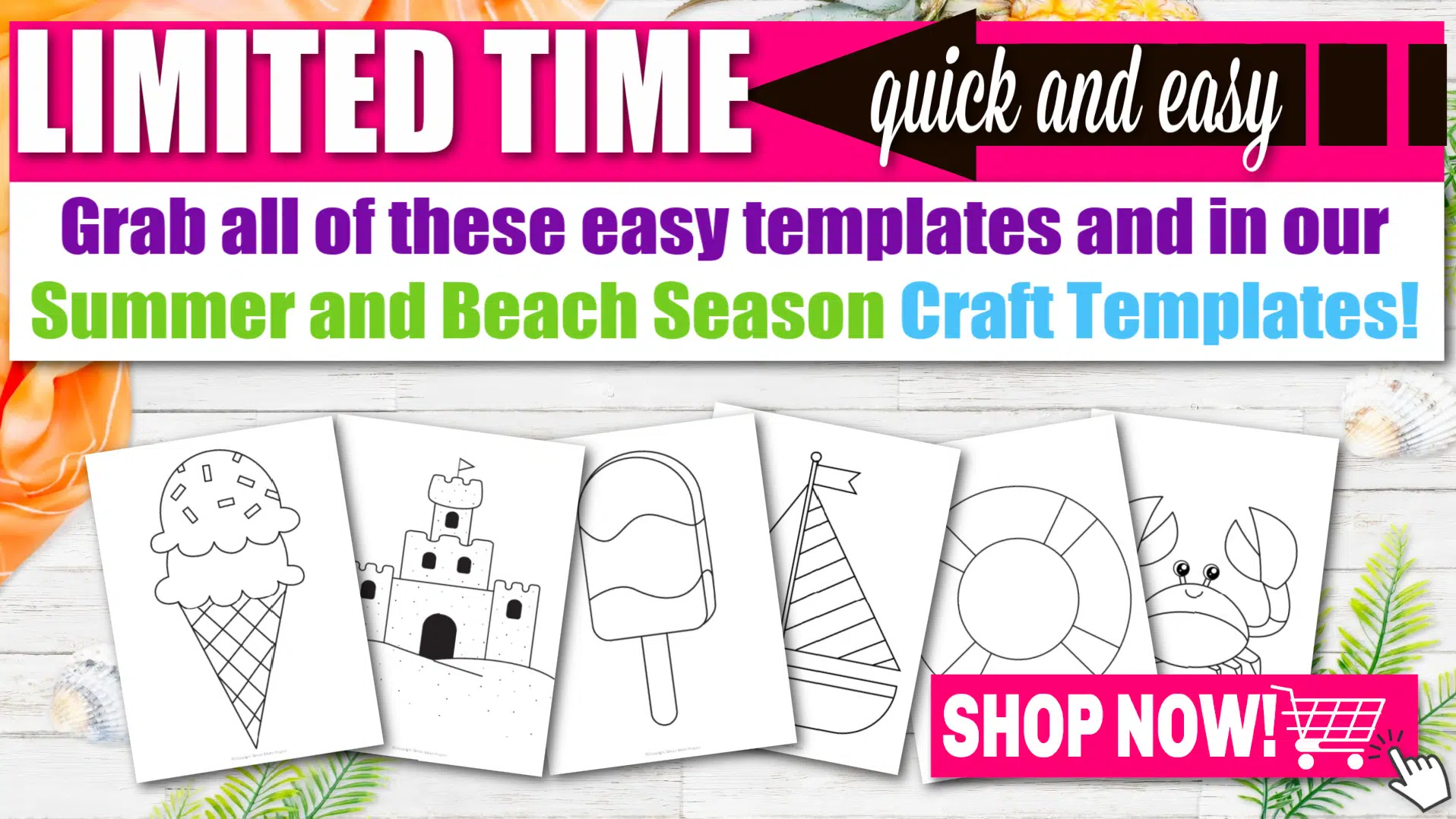 *By the way, this post may contain affiliate links which means I may receive a small commission at no additional cost to you if an item is purchase through that link. For more information, click here.*
Free Printable Seashell Template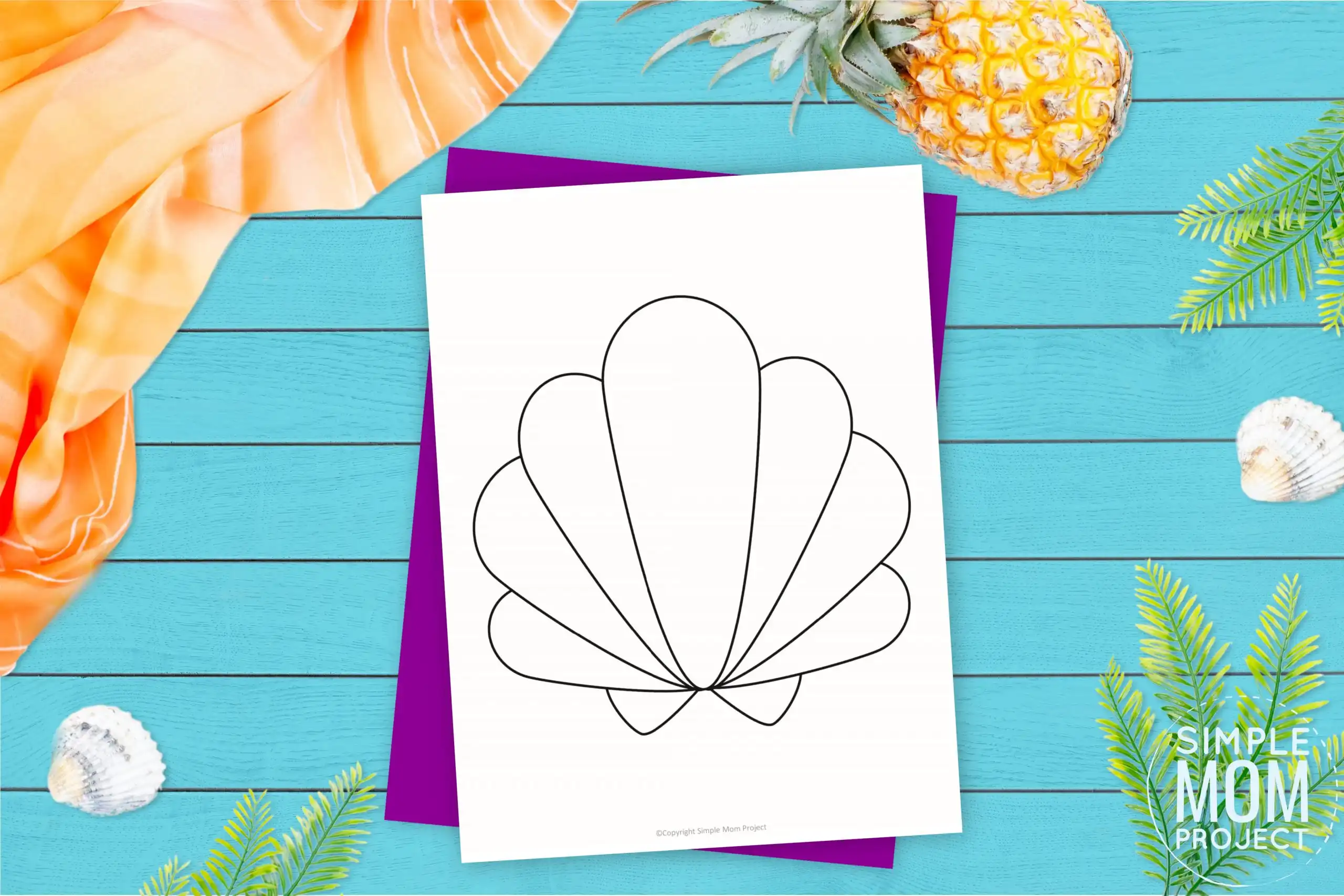 Seashell Template Materials Needed:
Printable Seashell Template (FOUND AT THE BOTTOM)
Make your child's finished seashell template a forever memory by laminating it!
We use this laminator and cannot express how much we love it! It is not only inexpensive, it is SO easy to use!
Your kids will love seeing how much you adore their art work when you laminate and display it for years to come!
Need more lovely beach templates for your children? Be sure to check out our Beach Pail & Shovel, Star and Flip Flops template.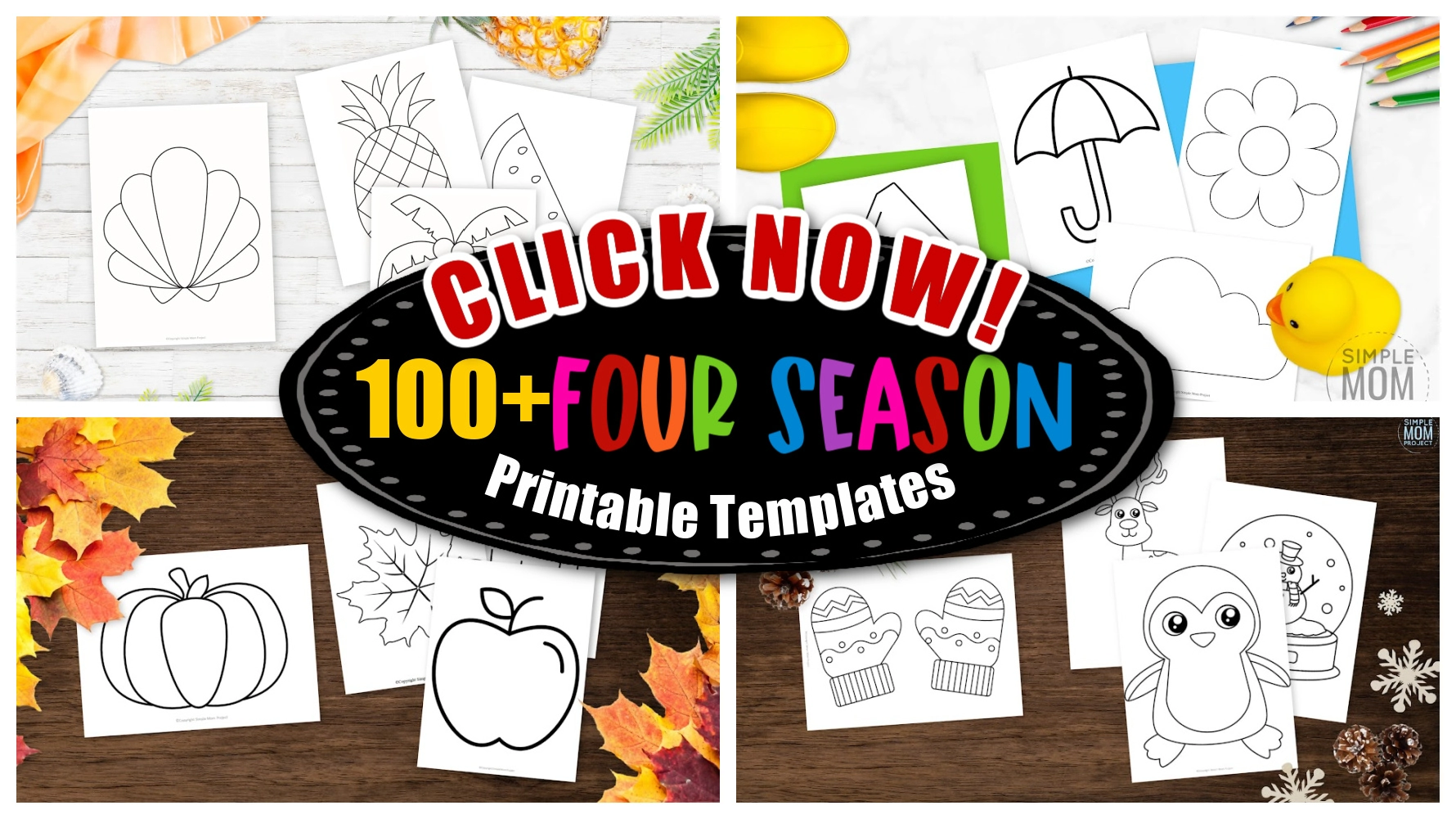 Ideas for Seashell Template
We are glad to share with you these great ideas on how to include this free printable seashell template to your everyday life with the kids.
1. Amazing Facts About Seashells
All the seashells that your kids collected on the beach once contained an animal known as a mollusk.
Did you know that there are over 100,000 varieties of mollusks?
These include clams, oysters, scallops, conchs, mussels, snails and more.
Did you notice that some seashells have holes in them?
Those perfect holes you see were most likely made by predators who tried to drill their way in to get at the animal inside.
You can tell these cool facts to your little learners while they are making this easy free printable seashell template or once they are finished.
2. Fun Seashell Books
Regular reading and listening can make your children improve their skills in creating a perfect conversation.
Make sure kids have something to read during the summer break.
We listed down some of my children's favorite books about beautiful seashells.


3. Easy DIY Seashell Crafts for Bathroom
Children develop their creativity when they make art and crafts.
Since my children are having so much fun coloring and cutting out this free printable seashell template, we thought it would be fun to transform our plain-looking bathroom to a summer vibe masterpiece.
We gathered all the seashells we collected at the seashore.
We glue these different varieties of seashells to the mirror's frame.
My children painted the seashells with pastel colors.
We also decided to make DIY seashell wind chimes with the use of strings and a sturdy stick.
Attached the seashells onto the strings at least three inches away from each other.
Tie each string with seashells on the stick, then the other strings on each end of the stick so you can hang it wherever you want.
4. Pearly Shell Hula Dance
Need to burn off some energy with the kids?
Let's get our kids grooving by singing and dancing the popular pearly shells song.
Watch some easy dancing steps on the internet or you can just let your little one move around and sway like a Hawaiian dancer.
This famous song is really catchy, your kids will definitely memorize it in no time.
Record their sing and dance performances to encourage them to build their self-confidence.
We are happy to be part of your summer craft activities.
We assure that these free printable seashell template ideas will entertain your toddler and preschooler during the summer break.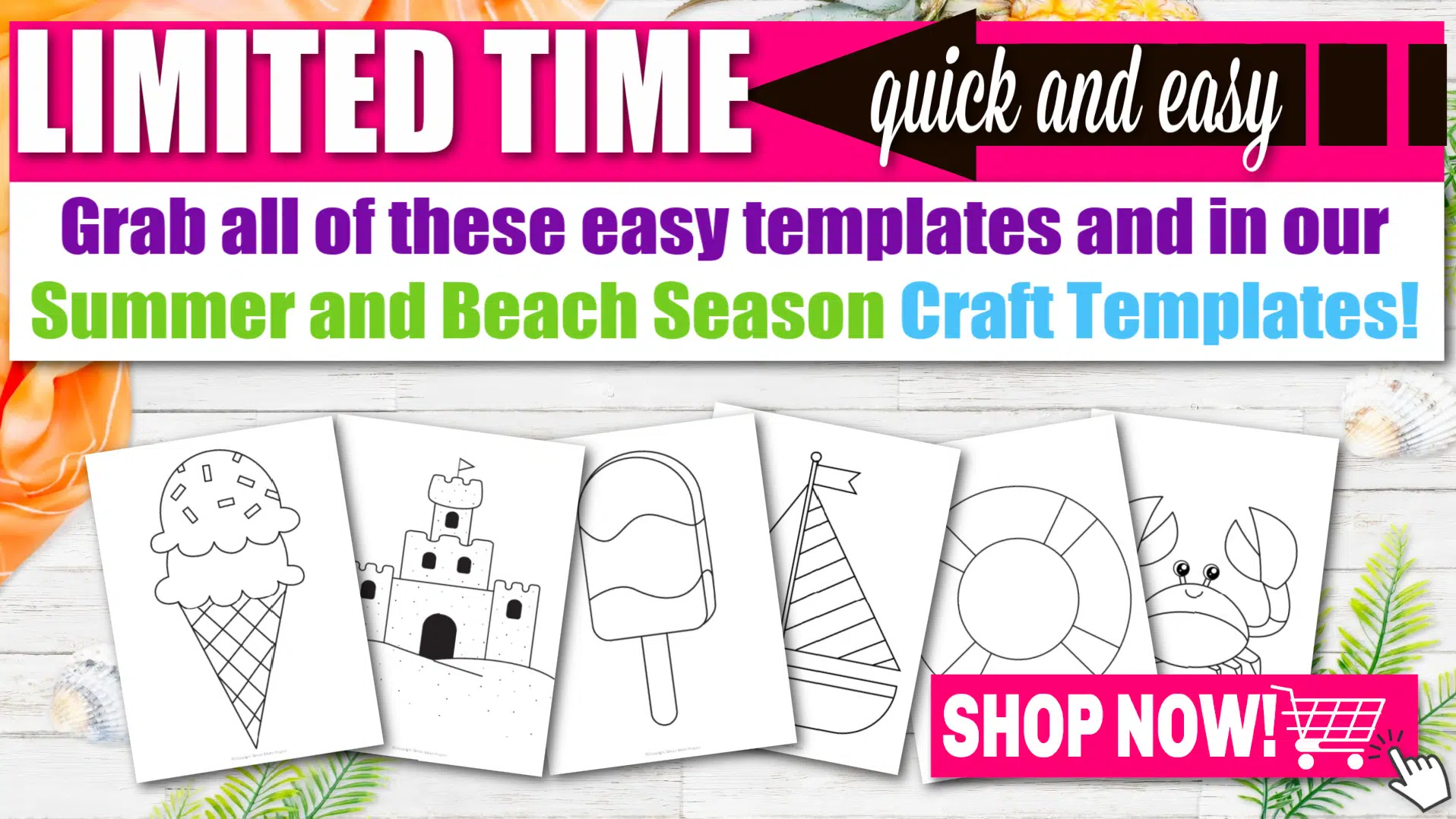 Printable Seashell Template:
Keep your children occupied with these free printable seashell template activities to do inside and outside of the house.
This lovely printable seashell template is a basic black and white line drawing so your preschooler can decide however they want to design it.
Don't forget to leave a comment below, we love to read all your incredible experiences in making this simple printable seashell clipart template with your little one.
When you have finished, be sure to share your creation on Simple Mom Project's Facebook Page and follow me on Pinterest!

Kaitlen D.
More Fun Beach Templates