With Easter just around the corner, we are deciding to shift gears and make some Easter Spring Butterfly crafts!
What is so great about this Easter Spring Butterfly Suncatcher is that you can really see your craft come alive every time you look out your window!
And I LOVE the stained-glass affect!
With a few supplies, you can make one too!
Love this craft? Check out our 9 other Adorable Easter Crafts and Activities!
*By the way, this post may contain affiliate links which means I may receive a small commission at no additional cost to you if an item is purchase through that link. For more information, click here.*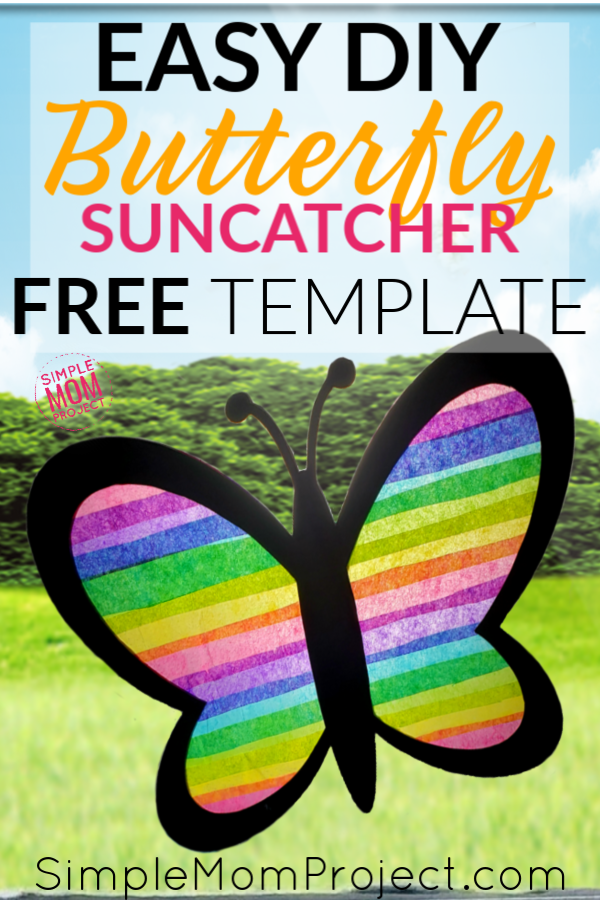 Easter Spring Butterfly Suncatcher
Here are the supplies that you will need:
Directions to make your Spring Butterfly Suncatcher: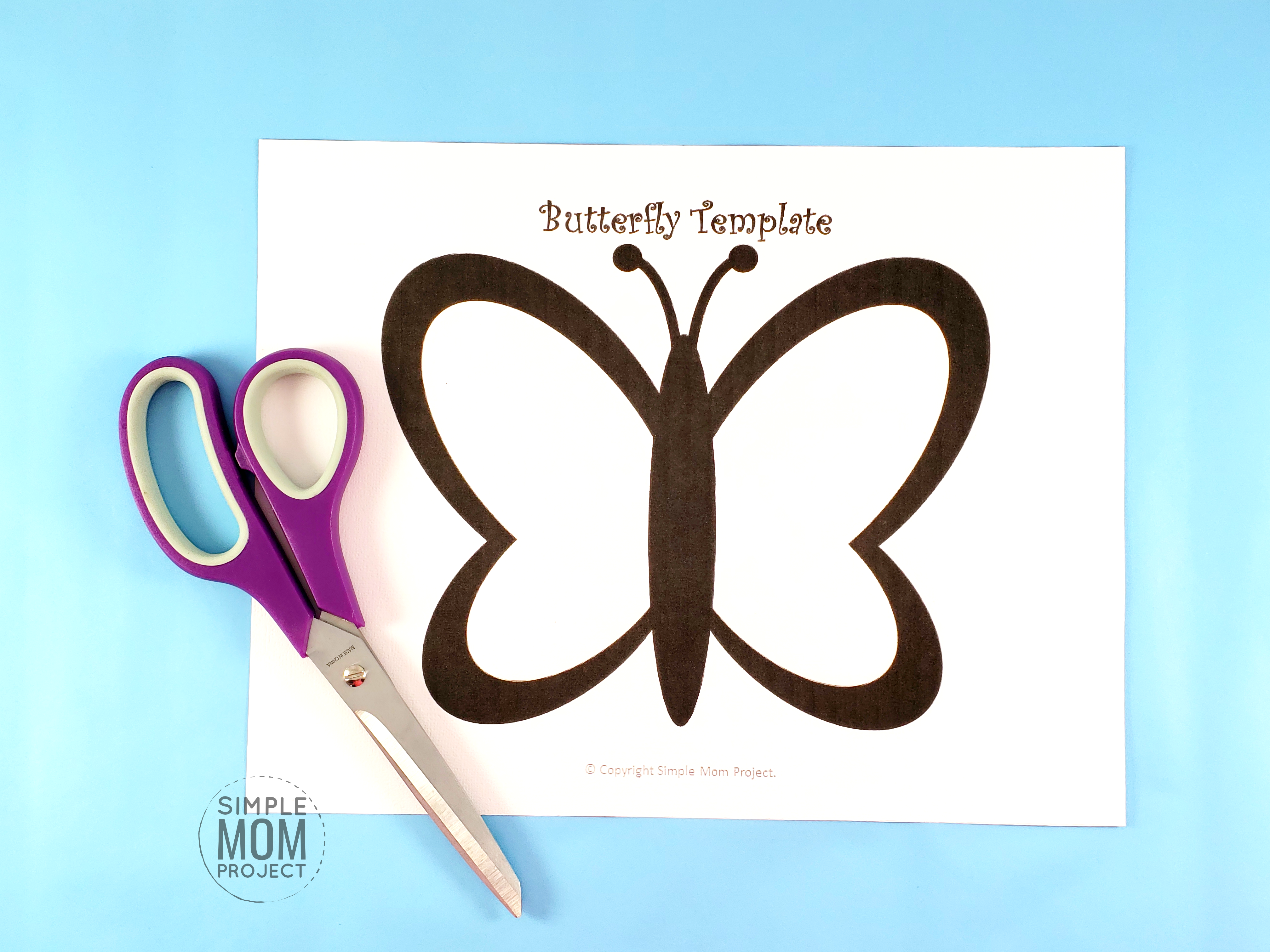 After you have gathered up all of your supplies and printed your butterfly template, cut them out along the outside of the black outline.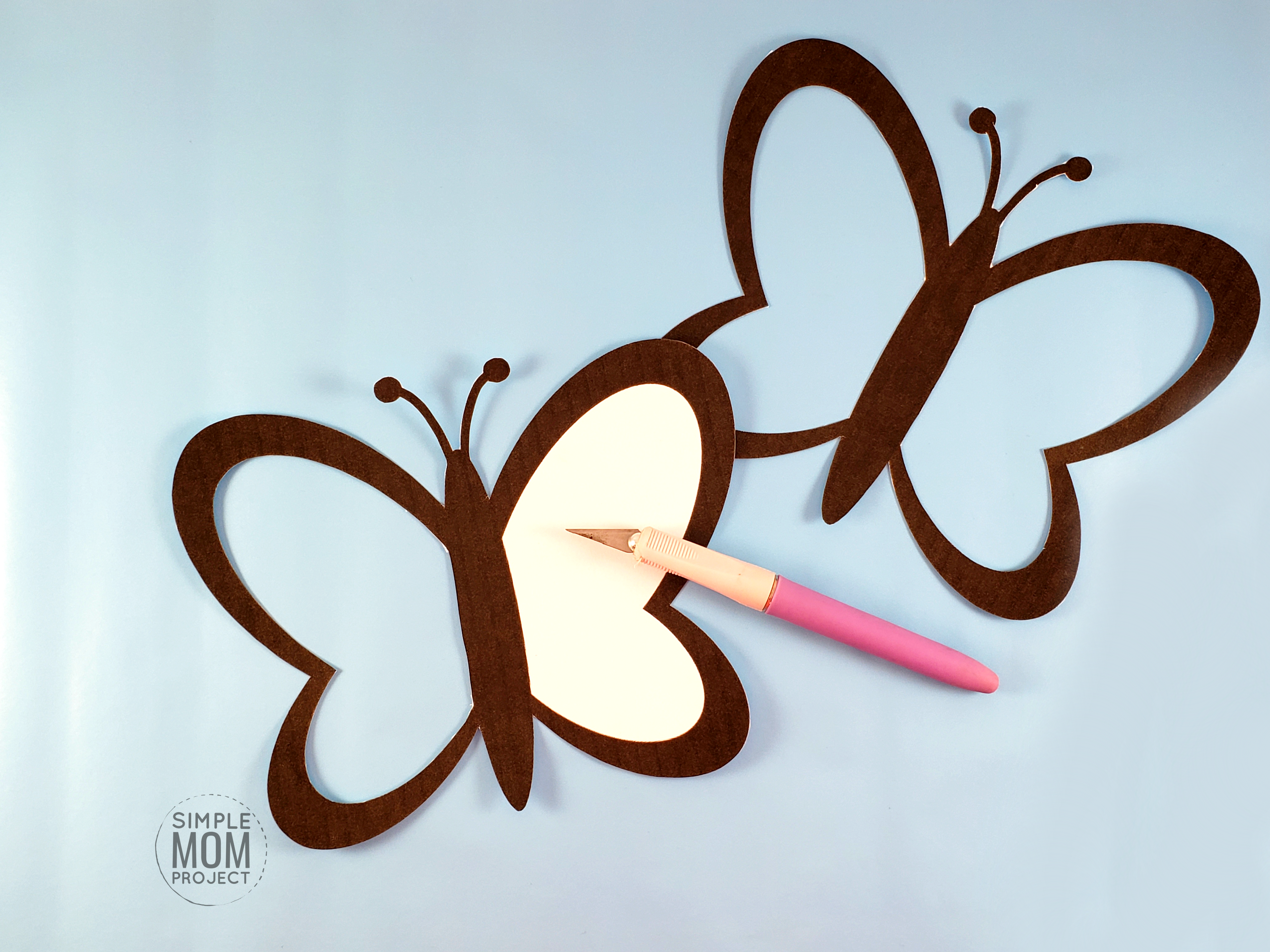 Then, with your hobby knife, cut out the white portion of your butterfly.
Leaving only the black outline.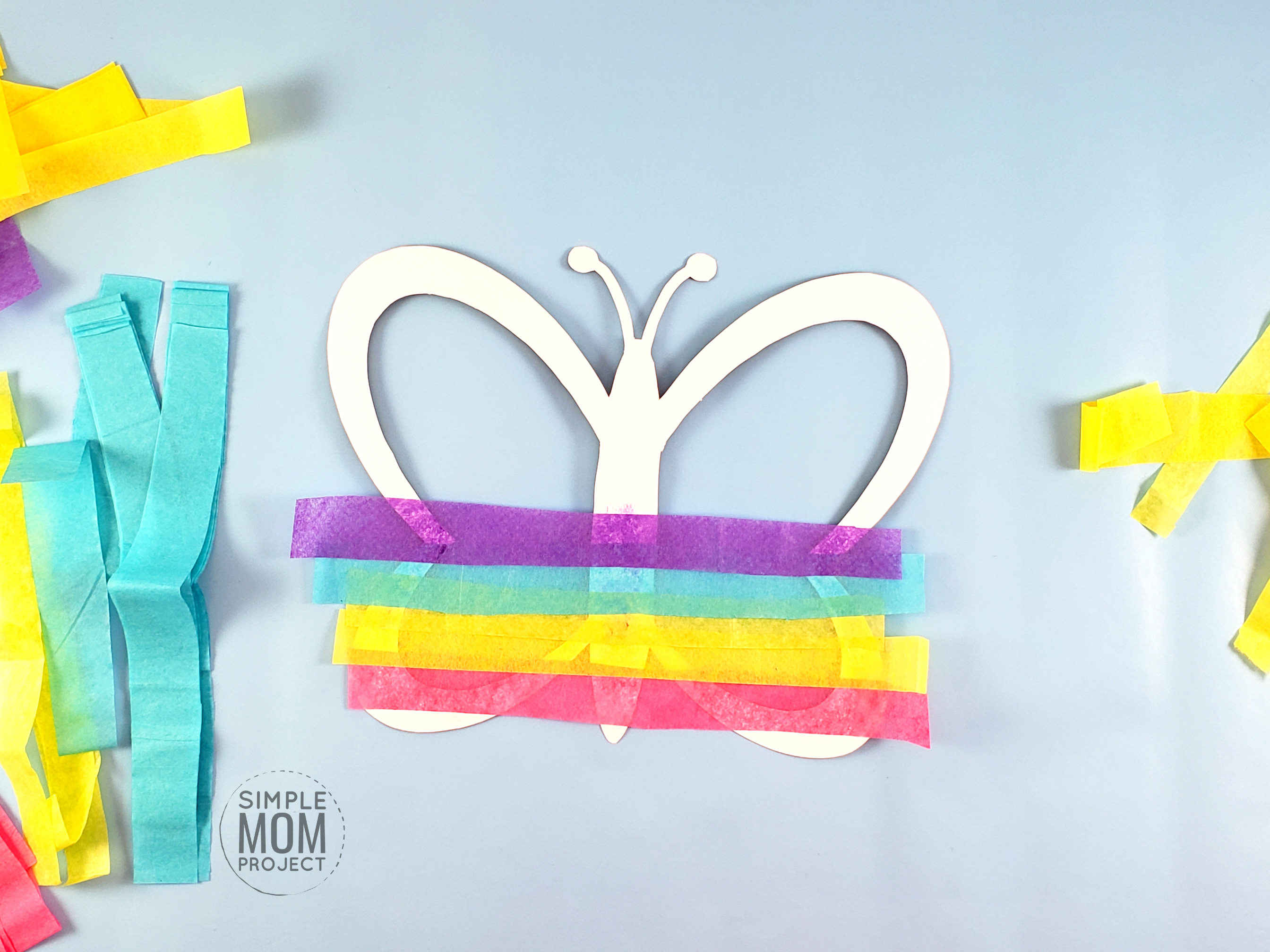 Next, flip it over and glue on each layer of tissue paper with your desired colors covering the entire butterfly suncatcher craft.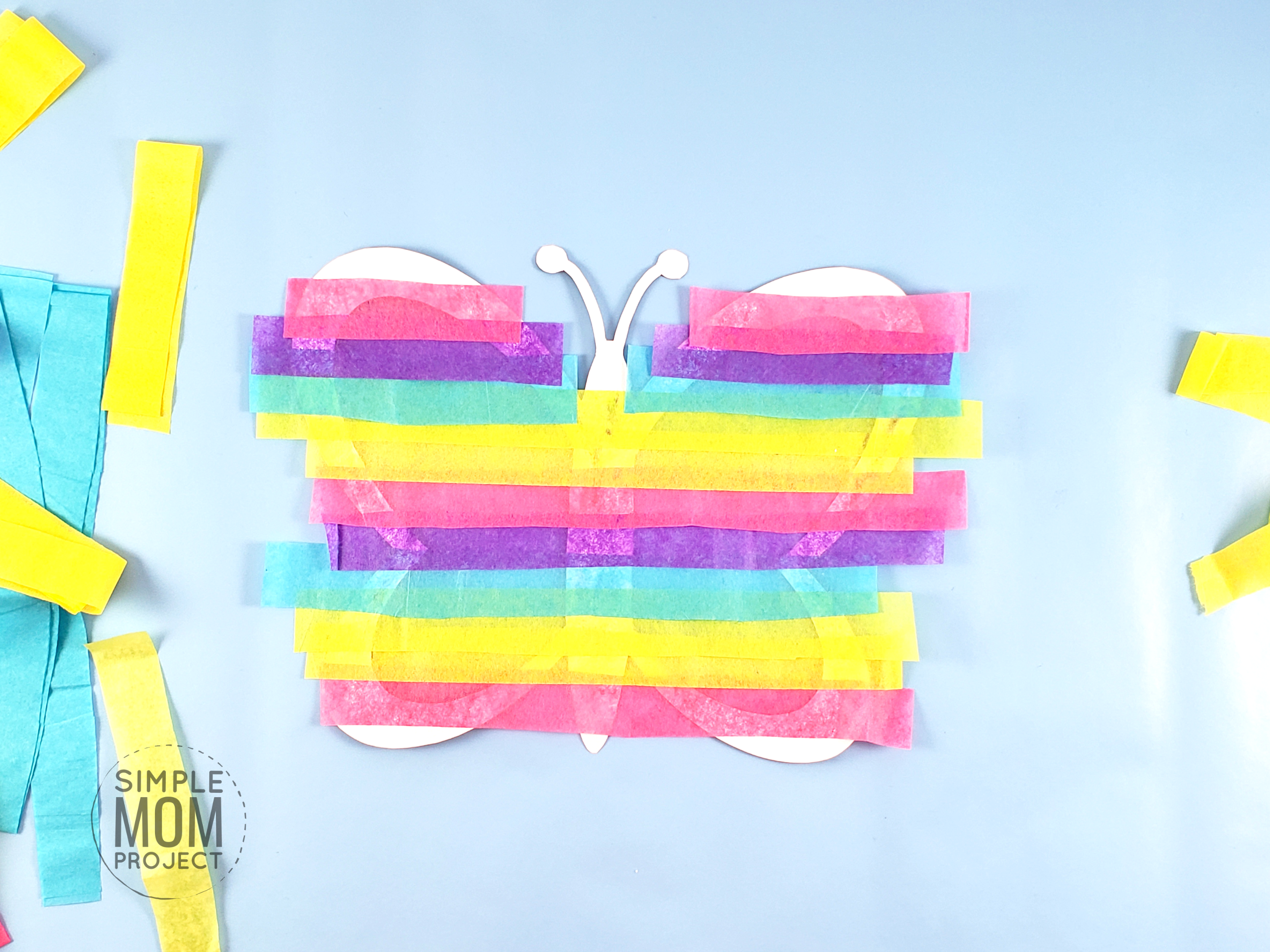 Your butterfly should look like this when you are finished gluing on the tissue paper.
This spring craft is really starting to come together!
We are almost done!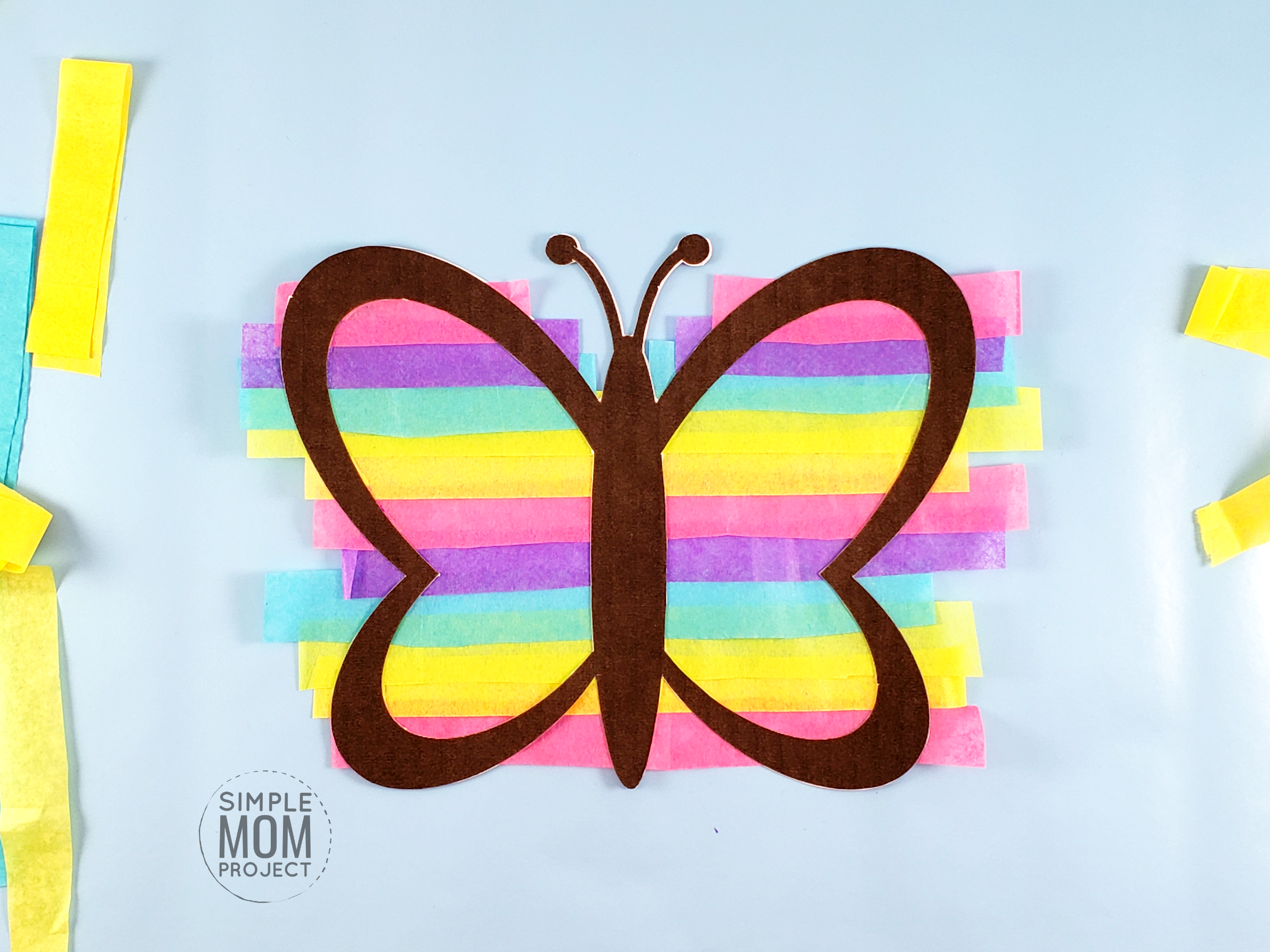 Then, carefully glue on the other butterfly template so that it aligns with the other side.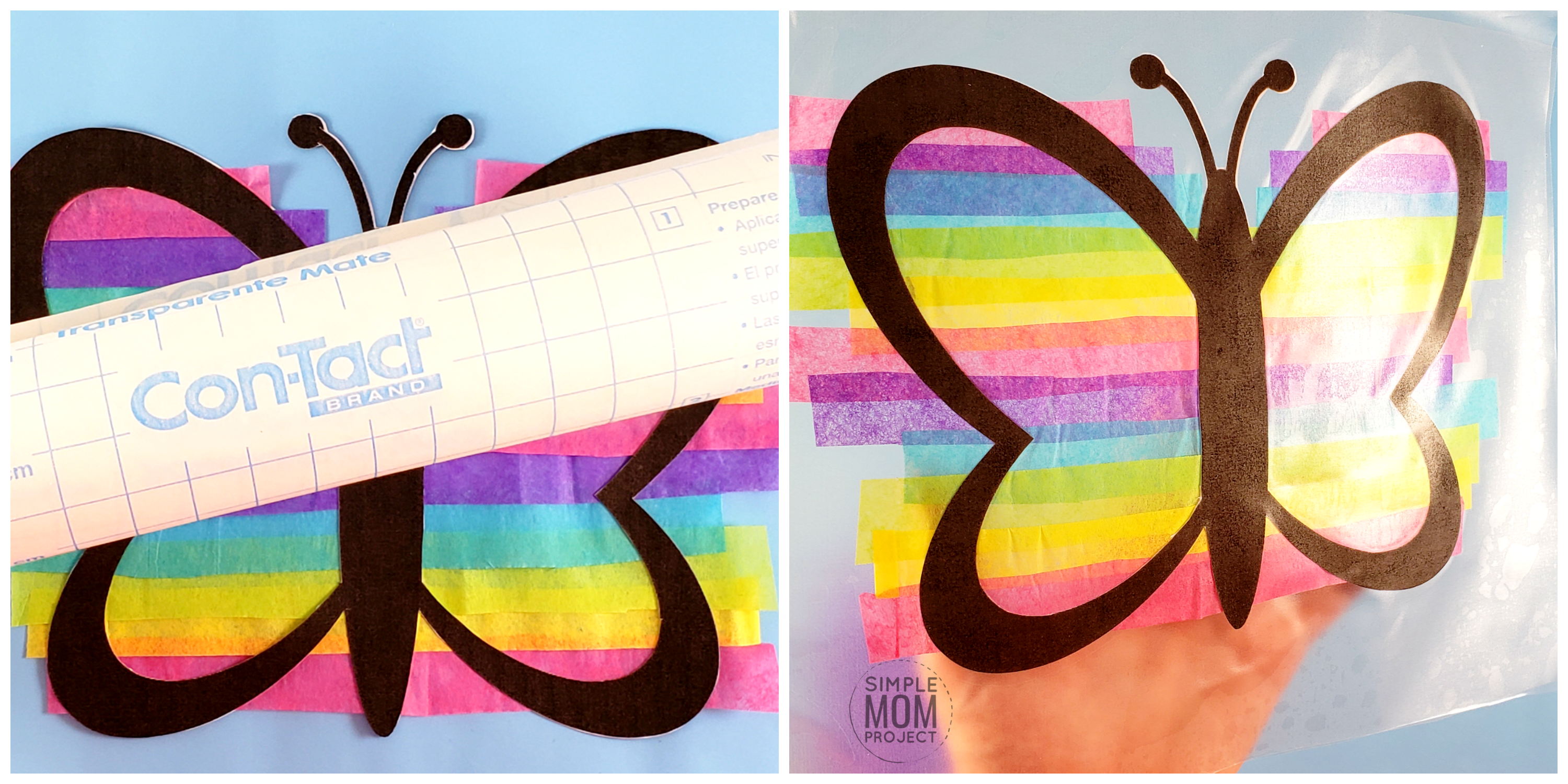 After that, cover both sides with your clear contact paper.
*Word of caution, the paper is super sticky. To avoid any mistakes, lay your contact paper down first and place your butterfly craft on top of it.*
Repeat the same technique for the other side.
Finally, cut the trimmings off and your beautiful butterfly Suncatcher is complete!
Tape it on a window or hang it outside. Either way, it's a welcoming addition to your home and your kids will absolutely love making this with you!
When you decide to make this fun Easter Spring Butterfly Suncatcher craft, be sure to share your masterpiece on our Facebook Page and follow us on Pinterest!
We love seeing your creations come to life!
Don't forget to check out these 9 other Adorable Easter Crafts and Activities!

-Kaitlen D.