Hey Mom! Learn how to make an awesome DIY princess wand for your little princess! Check out the free printable princess heart wand template for a cute summer craft for playtime or your daughter's next tea party. This DIY wand is an excellent option for party favors.
There's something wonderful that happens when you sit down with your little princess to make these DIY precious princess wands. This is a fun craft project for kids to use during royal playtime that's much better than store bought wands.
Using this DIY princess wand craft as a rainy day activity will encourage your kids to get dressed up and play fun princess themed activities all day long. This DIY princess wand needs a few cheap supplies such as the free heart princess printable template, glitter, and regular foam sheets, tacky glue, ribbon, and dowel rods.
Encouraging royal playtime is a fun way to get your kids working and playing together. Whether you have a combination of girls and boys or just one daughter, these DIY precious princess wands will keep your kids busy for hours as they dive into pure fun playtime.
Whether you want to use this heart wand project as an arts and crafts session in preschool or at home, I can assure you that your toddlers will have hours of fun with this kid's craft activity.
This is an excellent project to put out for party favors at a princess tea party or have the supplies laid out for your guests to make their own princess wand during your princess tea party.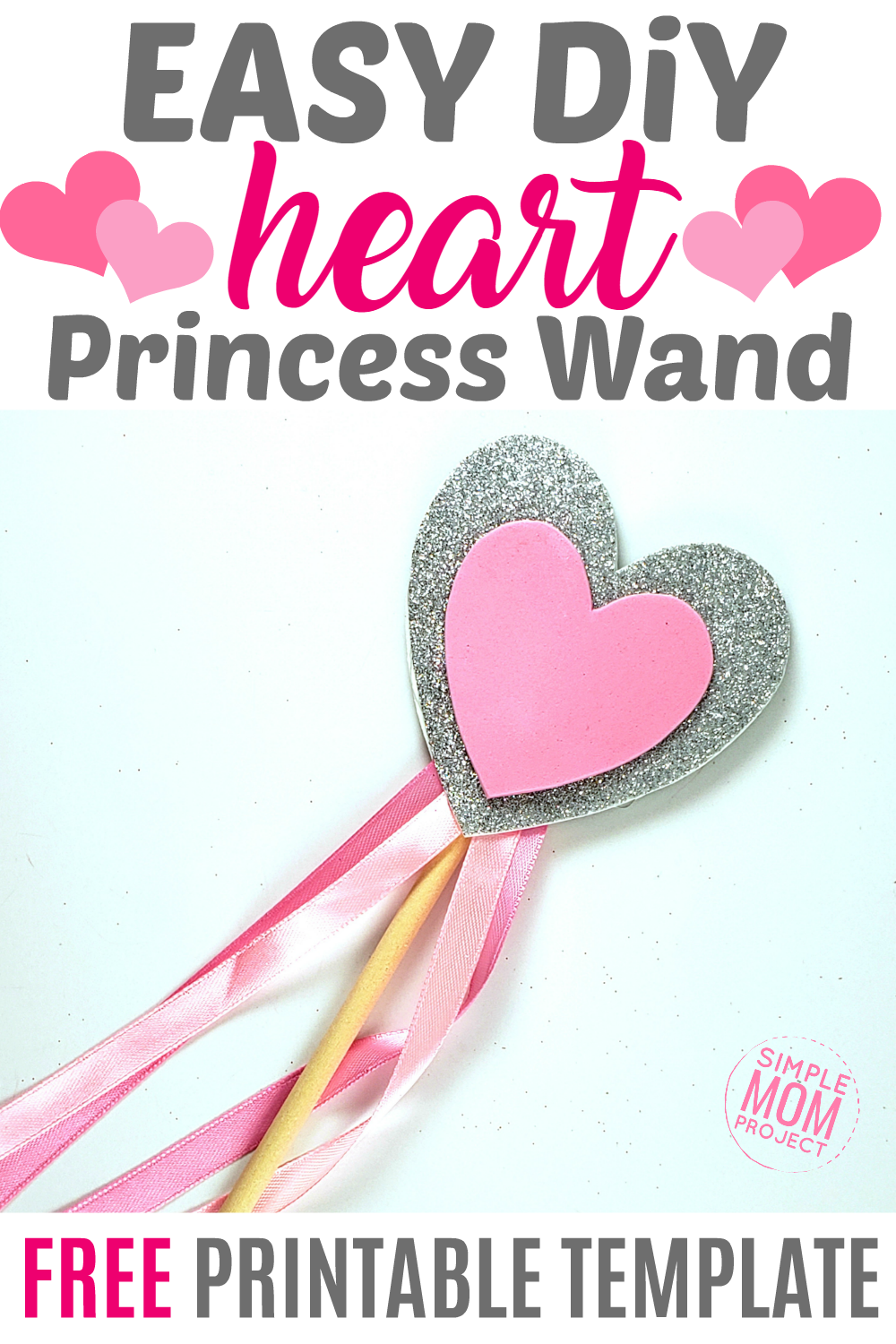 *By the way, this post may contain affiliate links which means I may receive a small commission at no additional cost to you if an item is purchase through that link. For more information, click here.*
How to Make a Princess Heart Wand
Continue reading for my step by step tutorial on how to make wands at home with your princess today.
Using these supplies you can start enjoying pure delight as your princess learns how to make her own princess wand with your supervision.
These heart wands can be used for a princess themed tea party, pretend play and encourages dress up playtime your kids get dressed up to use their wand for hours of princess playtime.
Princess Heart Wand Supplies: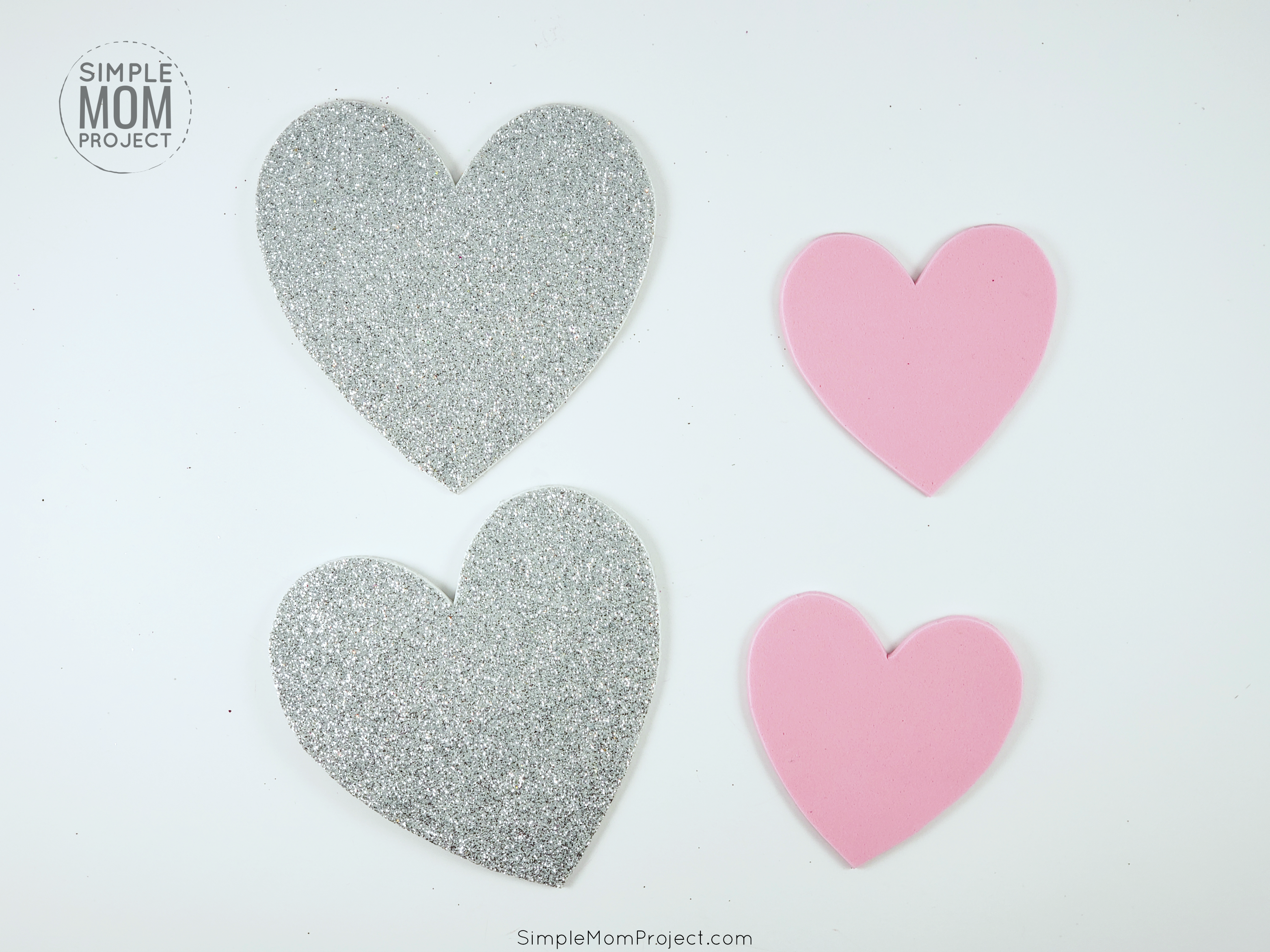 Once you have printed your FREE heart template (found at the bottom of this page), cut out and trace the hearts on to your foam sheets. This will be where all the fun starts!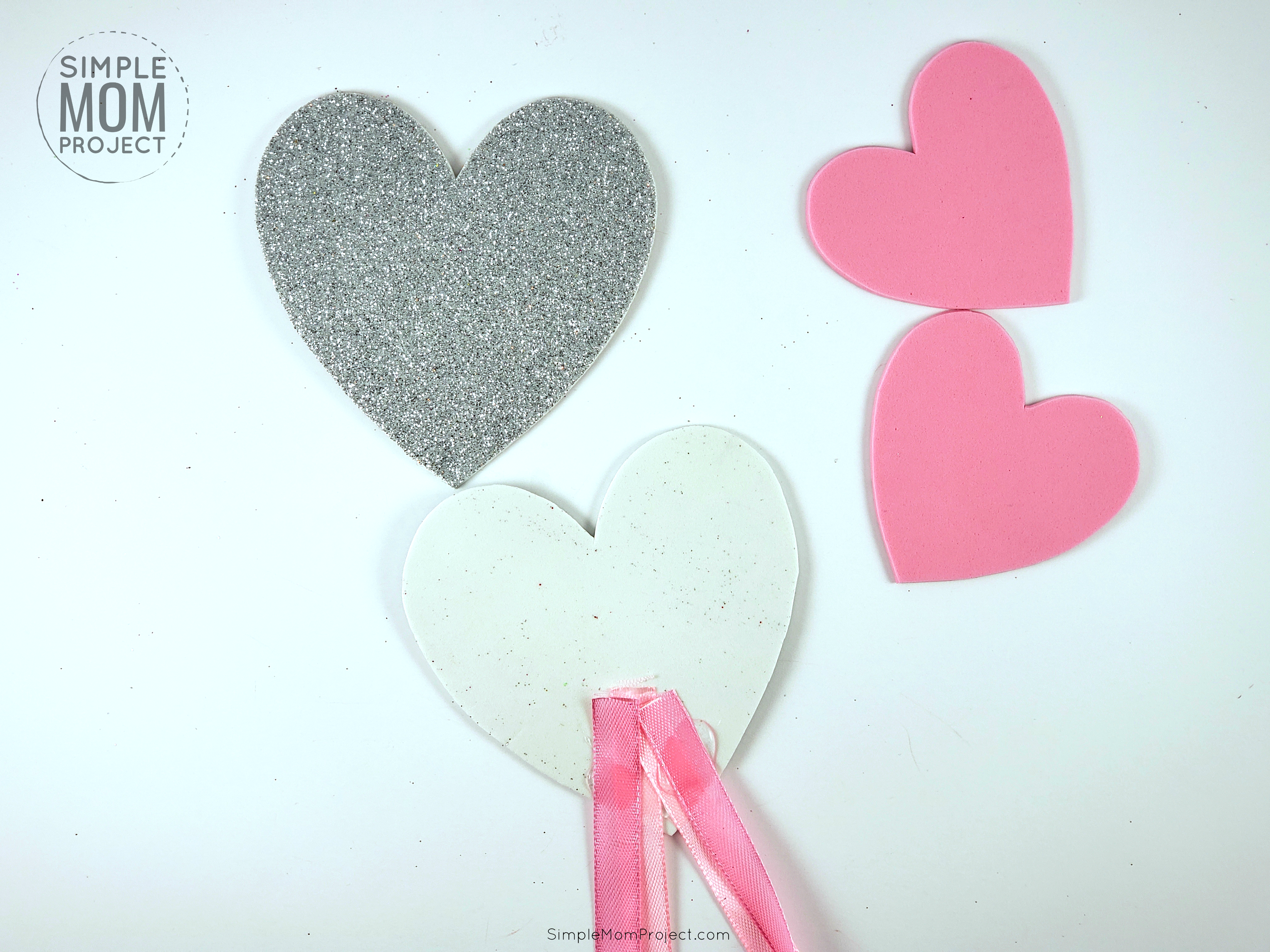 Next cut your ribbon about 10″ long and glue them to the back of your heart wand.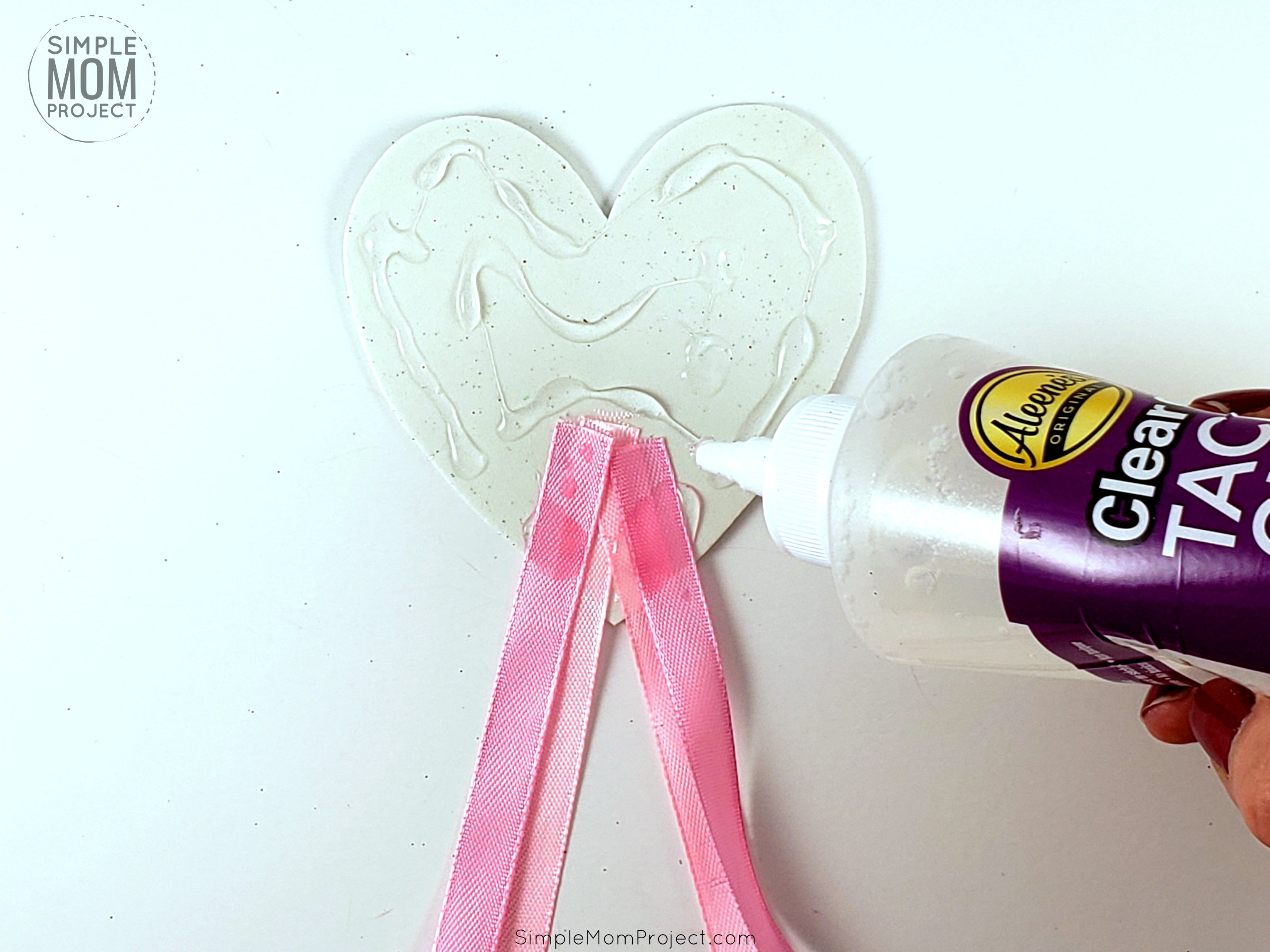 After the ribbon has dried for a little bit, then glue on the other large shaped heart.
Then glue on your smaller hearts to give this princess wand some extra flare.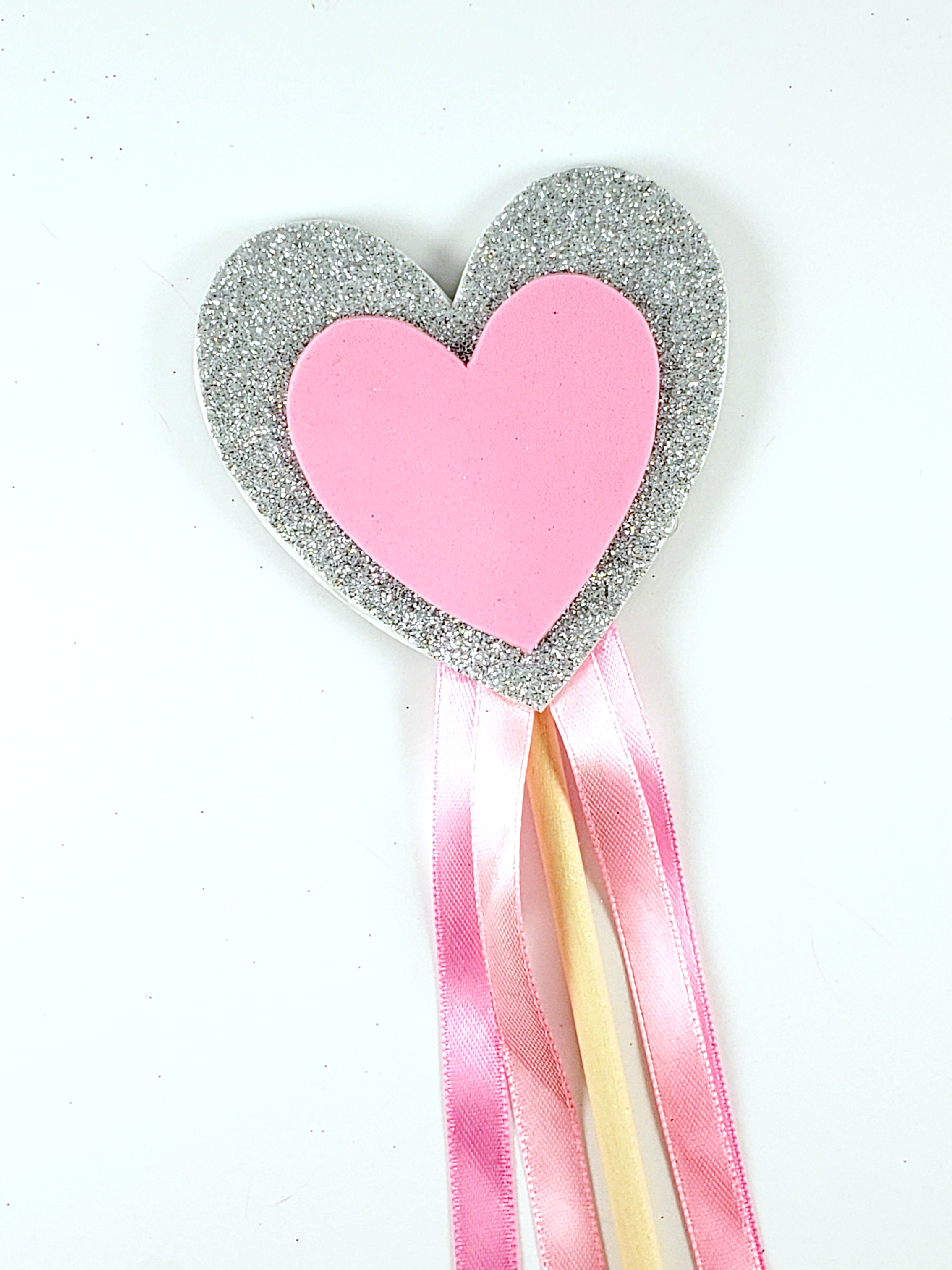 Finally, with a quarter size amount of glue, insert the dowel rod in the bottom. Let it dry during dinner time or your daughter's nap. Once you guys are finished, your DIY princess heart wand is ready to go!
 To print your wand stencil, simply click on the image below and print. It is that easy!
Love this craft? Be sure share it with your friends and follow me on Pinterest for some more amazingly awesome crafts!
This is such an awesome DIY princess wand craft that's much better than store bought wands. Your kids will have fun decorating their royal playtime wand as you set out the supplies for this DIY projects for toddlers.

-Kaitlen D.