If you have been here before, you know that we LOVE to craft. Over the next few weeks we will be going over how to make different kinds of princess wands. This week is a Fairy Princess Heart Wand.
With this easy step-by-step tutorial, you will learn how to make a precious and super easy heart fairy wand for your little doll too.
I've quickly found that when we make something together, my daughter is much less likely to 'accidentally' break her toys. Same goes for this princess wand.
Gather up your supplies and let the magic royal dress up play time begin!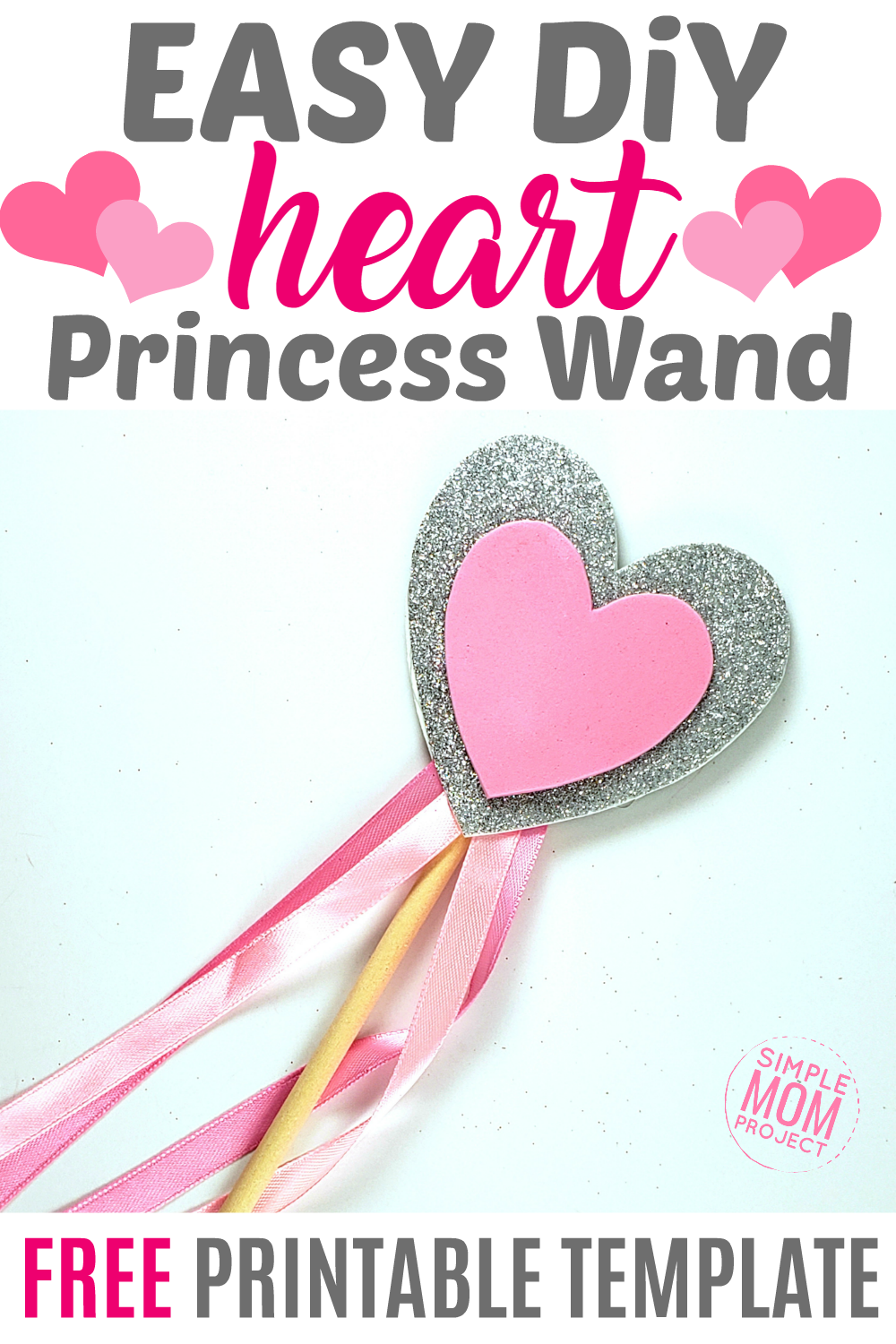 *By the way, this post may contain affiliate links which means I may receive a small commission at no additional cost to you if an item is purchase through that link. For more information, click here.*
How to Make a Princess Fairy Wand
These are the supplies we used to make this cute fairy princess heart wand: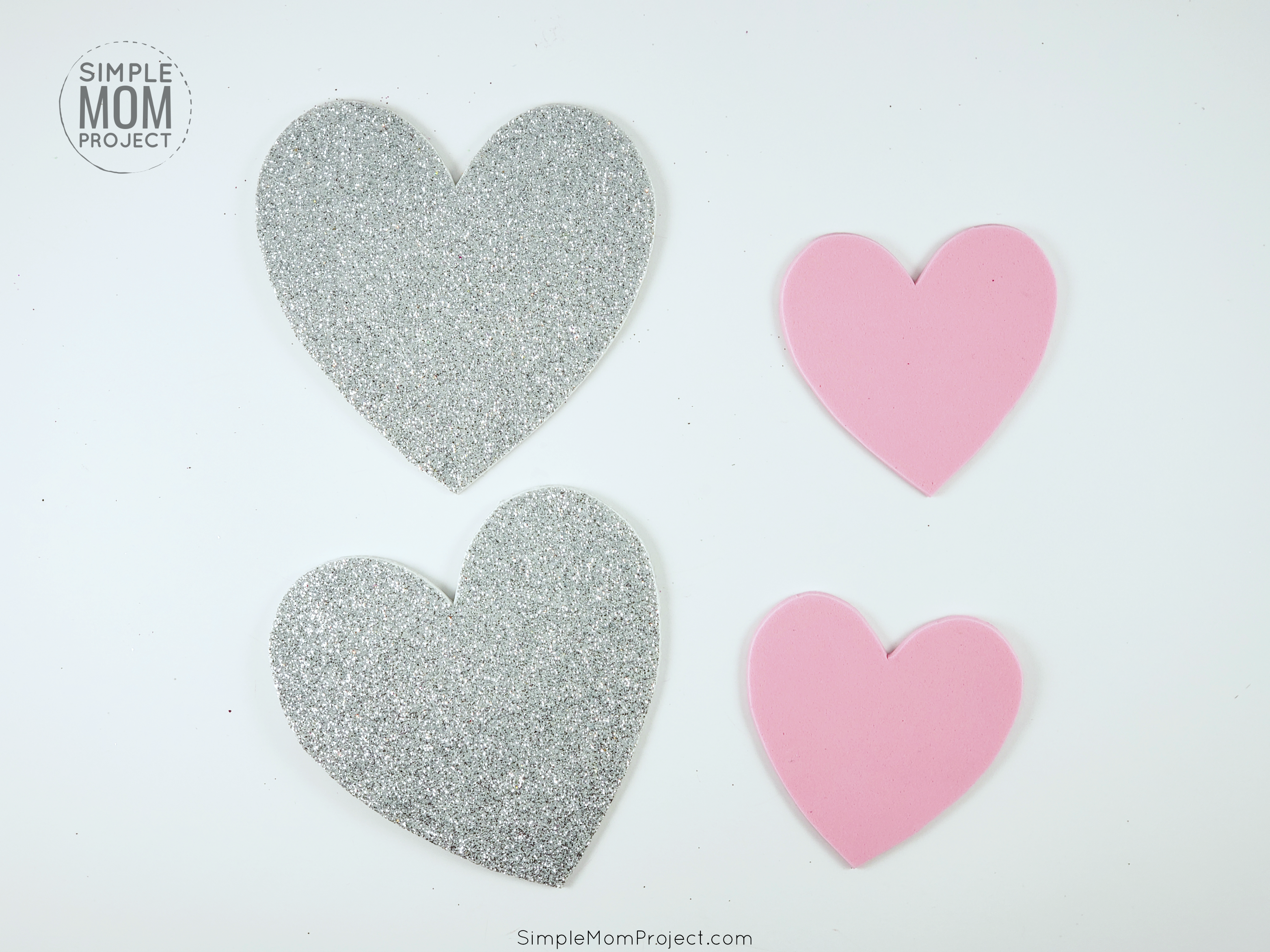 Once you have printed your FREE heart template (found at the bottom of this page), cut out and trace the hearts on to your foam sheets. This will be where all the magic starts!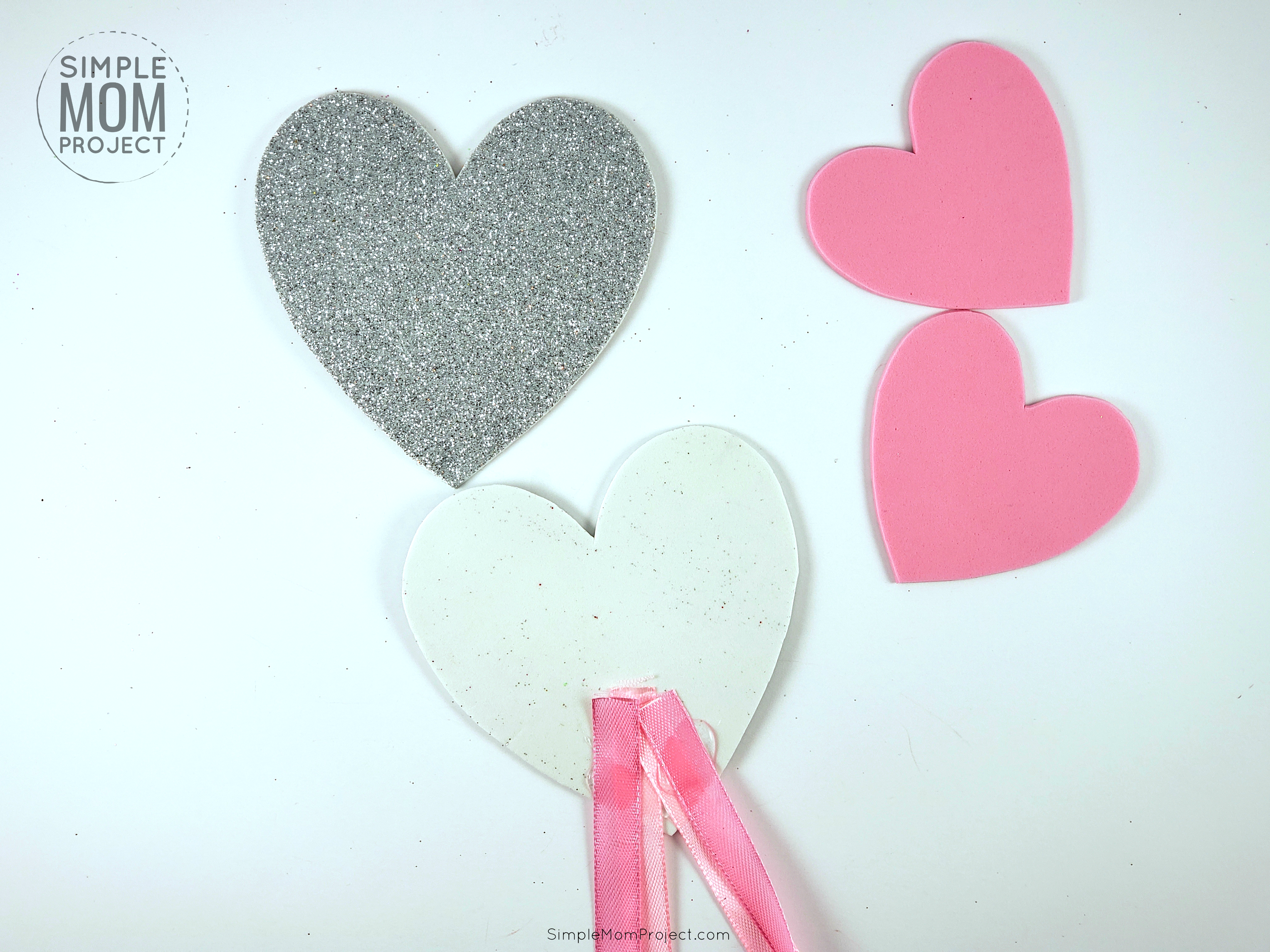 Next cut your ribbon about 10″ long and glue them to the back of your heart wand.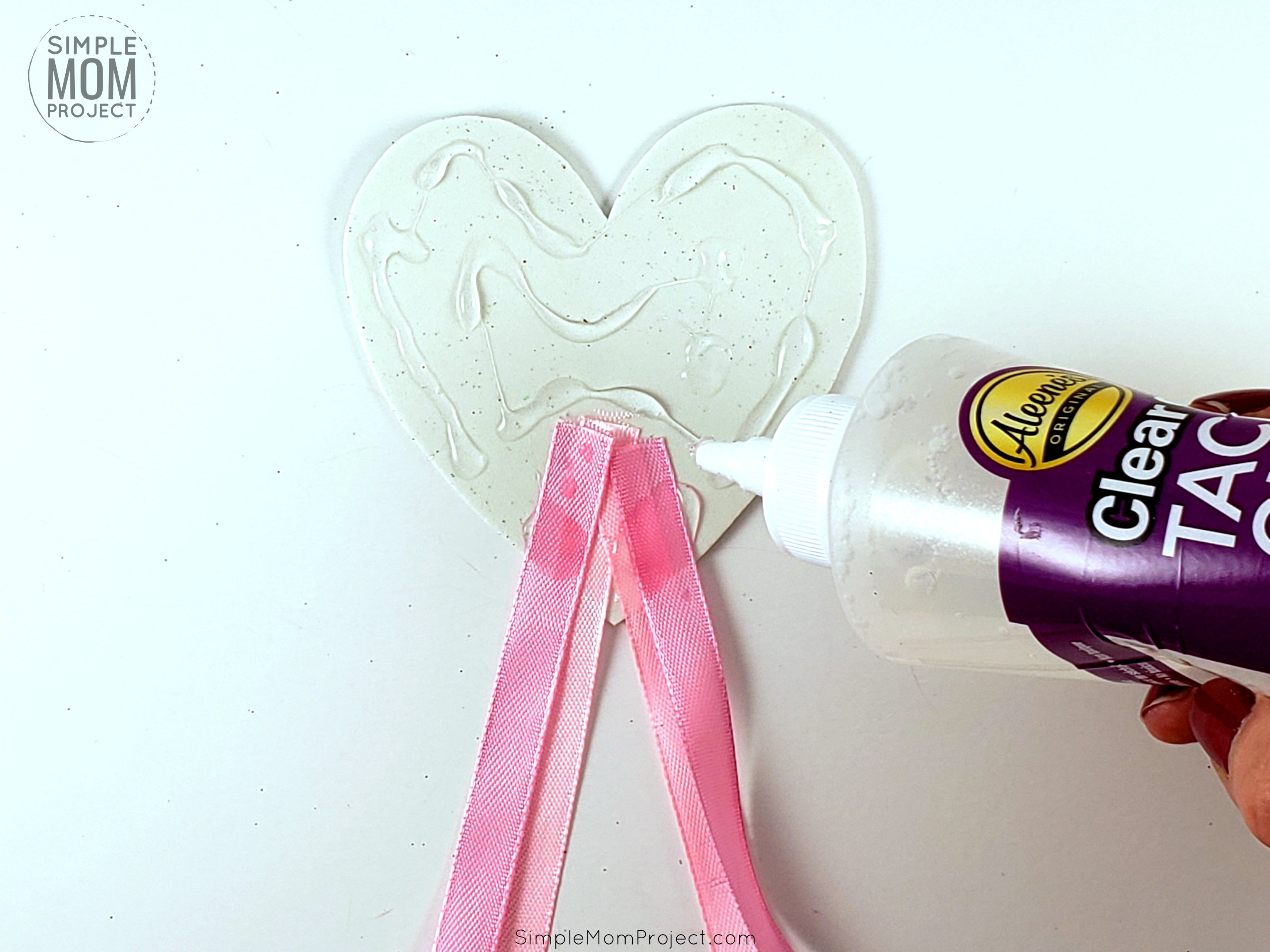 After the ribbon has dried for a little bit, then glue on the other large shaped heart.
Then glue on your smaller hearts to give this fairy princess wand some extra flare.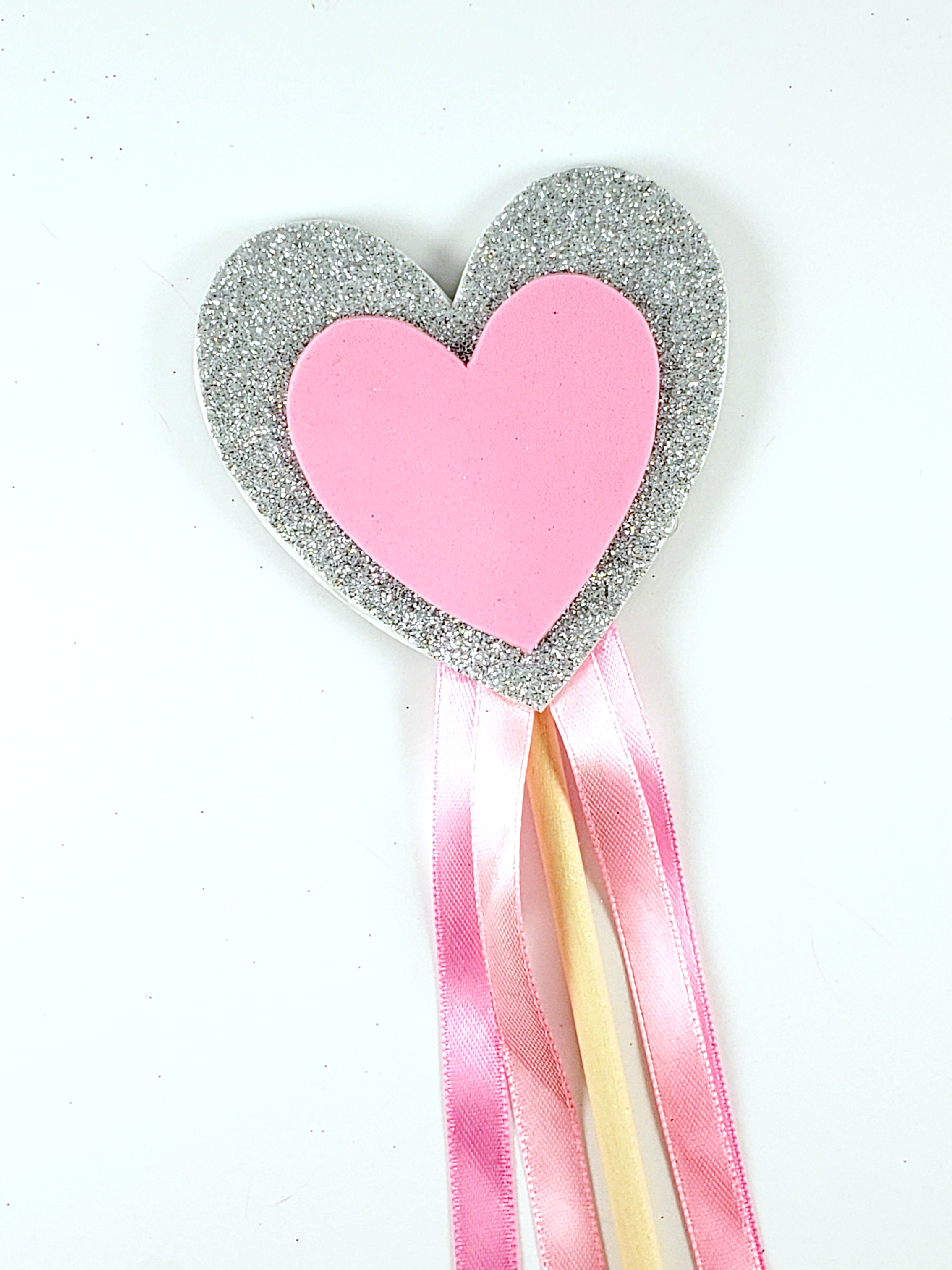 Finally, with a quarter size amount of glue, insert the dowel rod in the bottom. Let it dry during dinner time or your daughter's nap. Once you guys are finished, your DIY princess heart wand is ready to go!
To print your fairy wand stencil, simply click on the image below and print. It is that easy!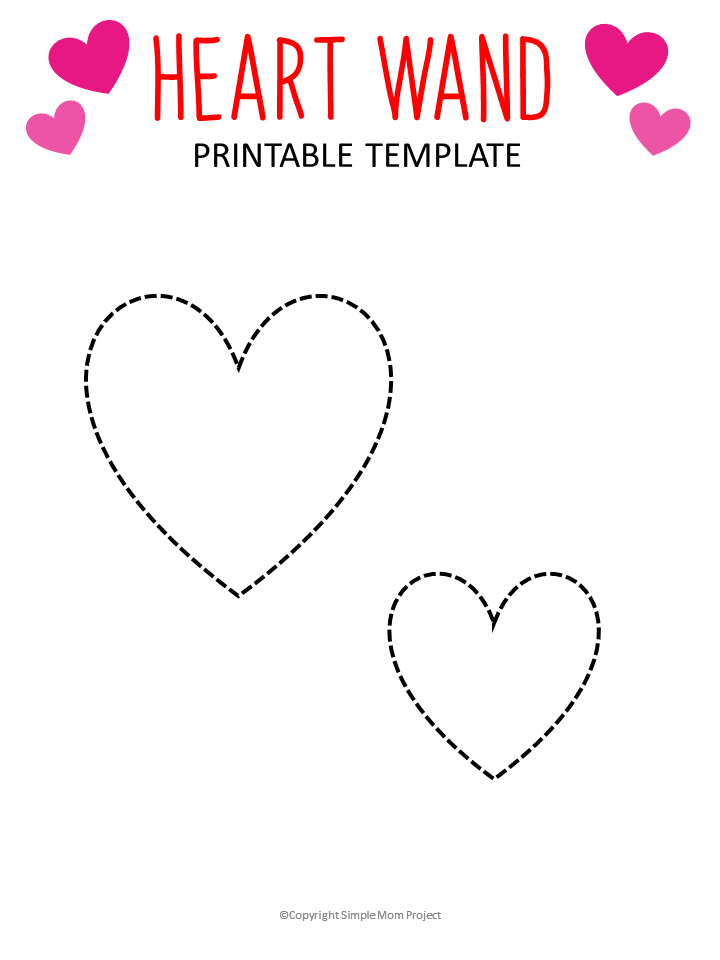 Love this craft? Be sure share it with your friends and follow me on Pinterest for some more amazingly awesome crafts!

-Kaitlen D.