Do your kids enjoy playing with medieval knights in Roblox?
Do your kids love to play as a knight in shining armor?
Are you looking for an activity that your kids would love without having to spend so much screen time?
This printable knight template will surely captivate your kids' interests!
Be it a Knight in Lego, Minecraft, or Roblox, your kids can create all the designs that they want on this simple drawing to show and use their creativity and imagination.
Collect all the art materials that you can find and let your kids have fun in this activity.
Print as many printable knight templates and share them with everyone you know who shares the love for medieval knights.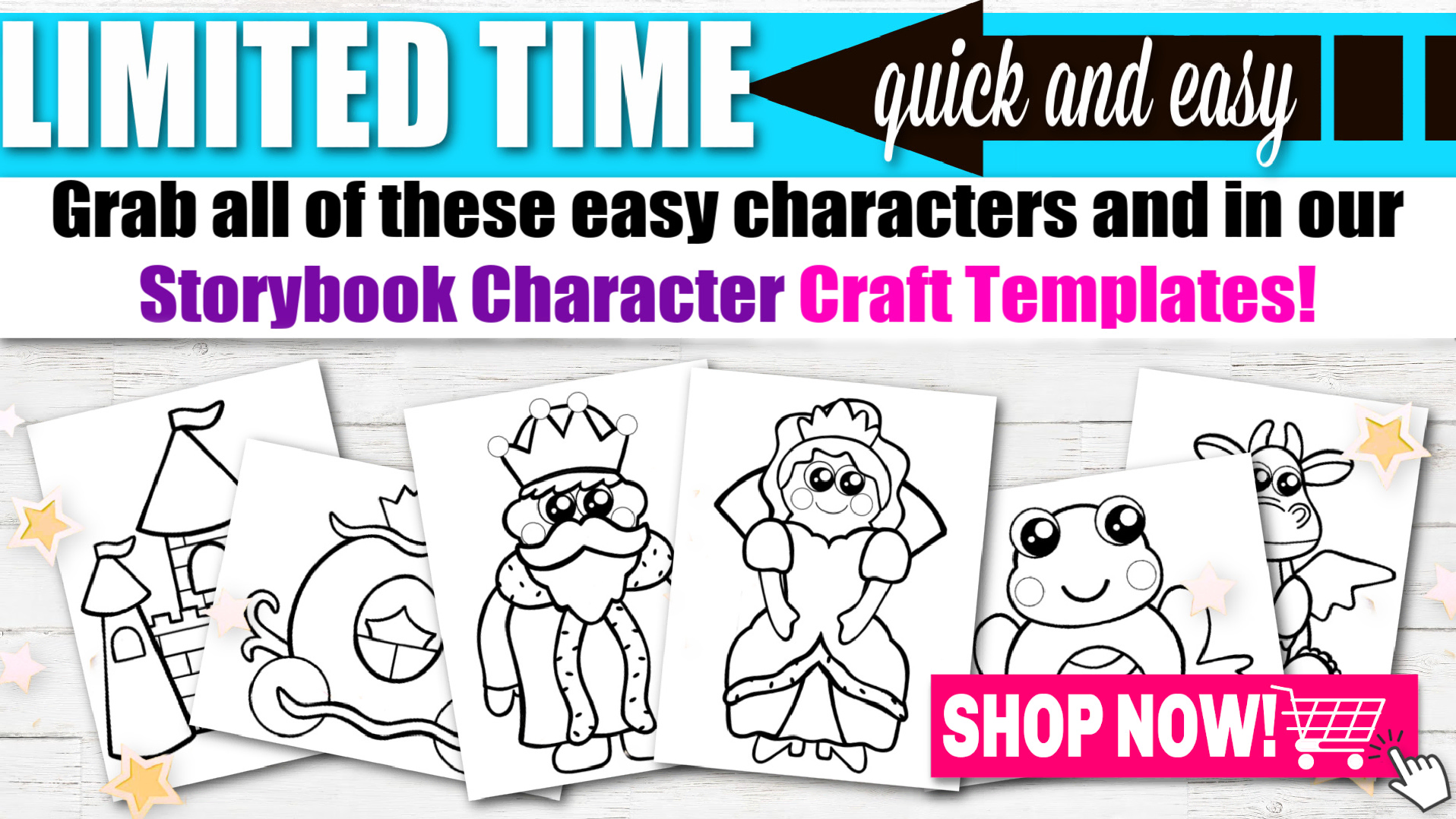 *By the way, this post may contain affiliate links which means I may receive a small commission at no additional cost to you if an item is purchase through that link. For more information, click here.*
Free Printable Knight Template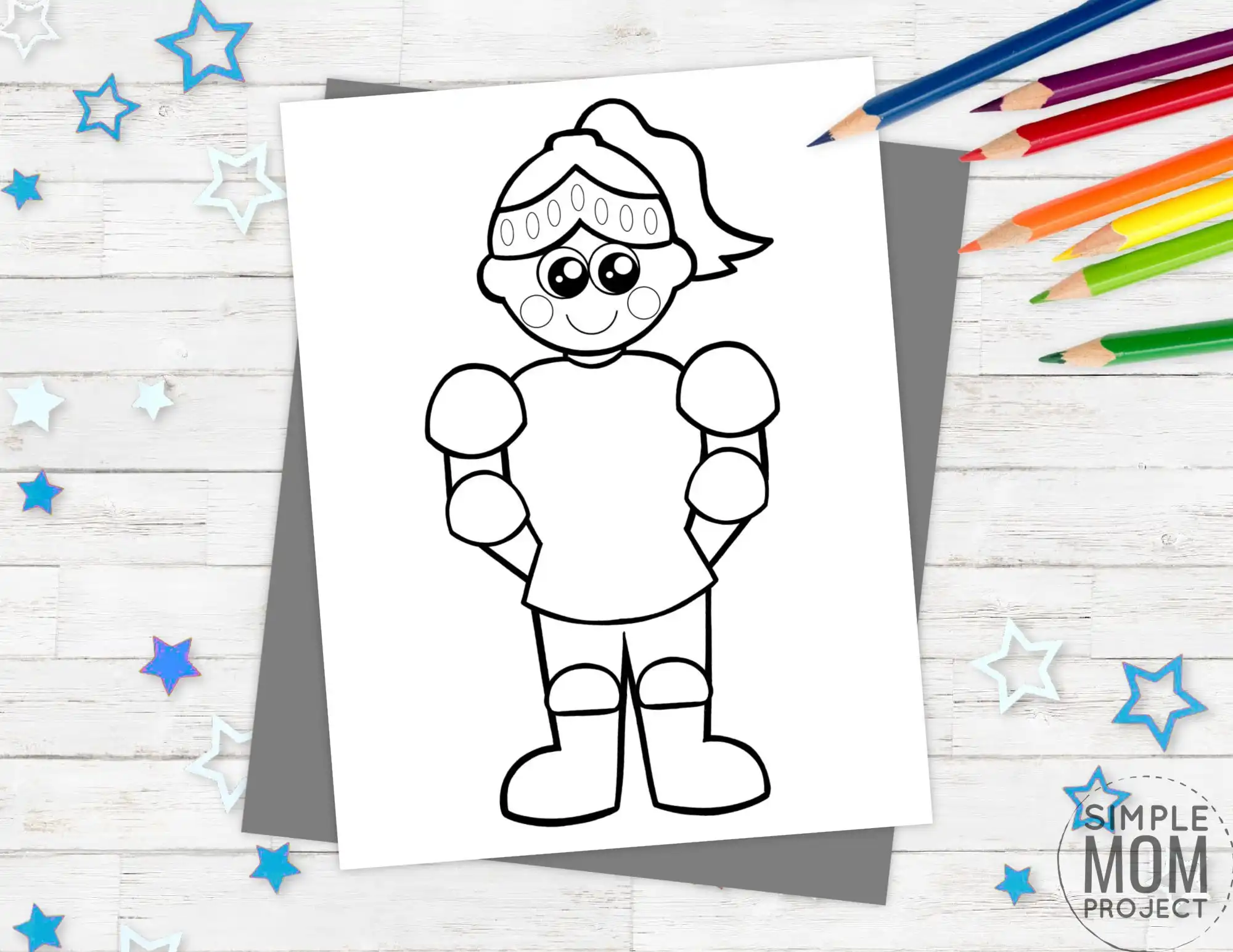 Printable Knight Template Materials Needed:
Printable Knight Template (FOUND AT THE BOTTOM)
Make your child's finished knight coloring page a forever memory by laminating it! We use this laminator and cannot express how much we love it! It is not only inexpensive, it is SO easy to use!
Your kids will love seeing how much you adore their art work when you laminate and display it for years to come!
Looking for more amazing storybook crafts ideas? Check out our Horse, Castle, and Dragon template.
Ideas for Printable Knight Template
We have gathered a list of exciting ideas on how you and your kids can incorporate this printable knight template into your daily activities.
1. Interesting Tales about Knights
Surely, your kids would want more of this printable knight template so we want to share all these amazing books about knights.
Enjoy all the adventures in these books with your family and friends.
2. Knight in Shining Armor
A knight is always clothed in shining armor and anyone who loves knights wants to dress up like one.
This dress-up activity allows your kids to use their imagination, create new ideas and act out scenarios.
You can use the printable knight template as a reference on how to dress up like a knight.
Spend time collecting materials that can be used in this activity.
We can recycle some materials to make a sword or shield.
You can make a lot of things out of cardboard boxes.
You can make a Knight helmet using a milk carton box, too!
Your kids can play this activity with their friends.
A fun, device-free activity that also helps with social skills.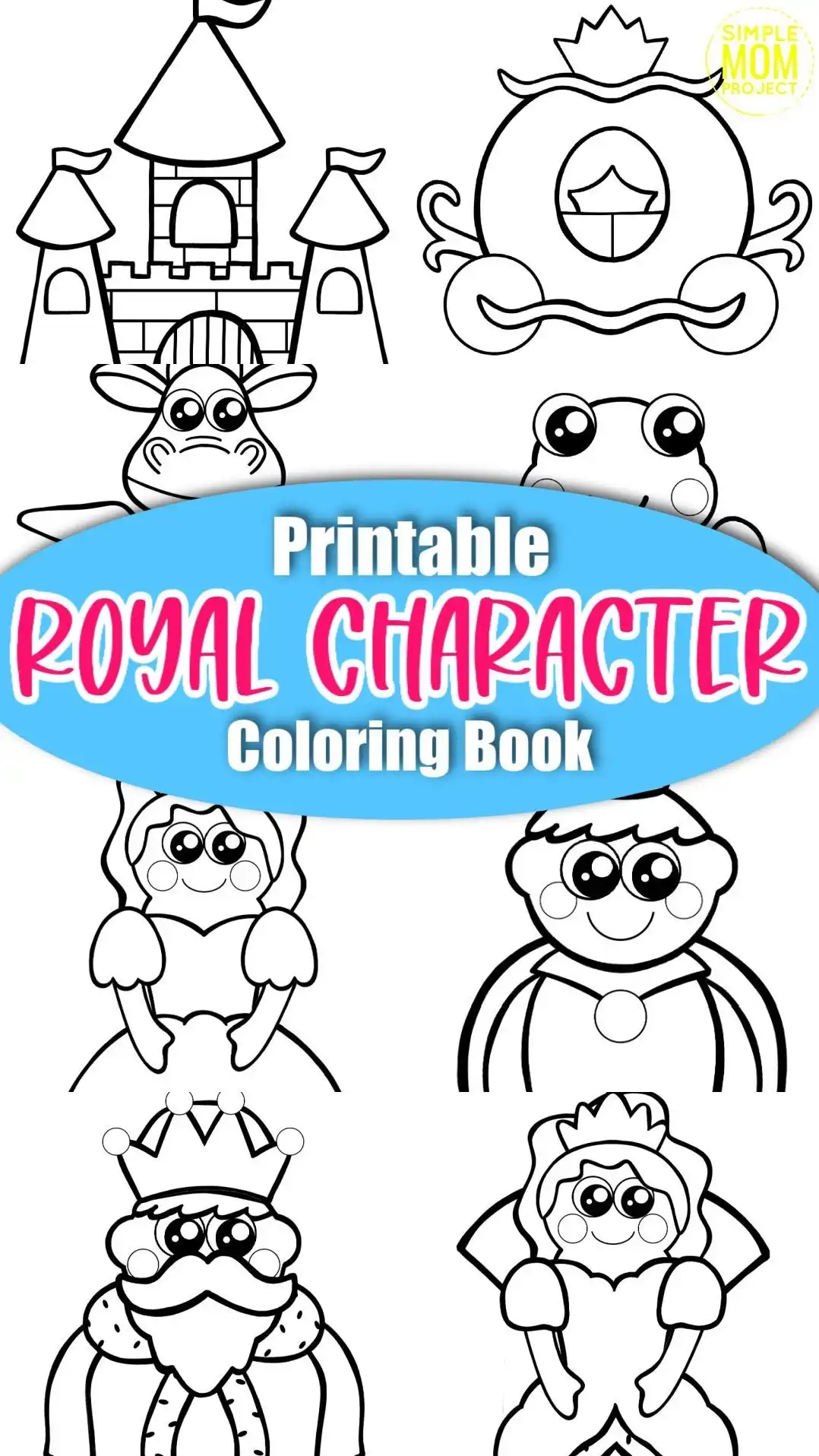 3. Knight Sword Fruits
With all these printable knight template activities, your little ones would surely get hungry.
Time to prepare a healthy and fun snack for all these little knights!
Eating fruits at any time of the day helps boost our immunity.
Did you know that we can make a sword with fruits?
First, we are going to need wooden skewers and a variety of small fruits.
We are going to combine all the fruits on the skewer to make it look like a sword.
Creativity and being healthy in one!
4. Knights and Laces
Are your kids always on screen time when you do household chores?
Do you want to keep those little hands busy without having to use a device?
This Knights and Laces activity is screen-free and perfect for your kids who love manipulative play!
The printable knight template is not just for coloring, we can also use it for lacing.
Lacing strengthens fine motor skills, and concentration, and is an essential form of practicing life skills.
The materials needed for this activity are yarn, laces or ribbons, a hole puncher, and the printable knight template.
You can print as many copies as you want so there is more to lace.
First, cut the printable knight template out and pierce holes around it.
Lacing is quite challenging so make sure to guide your kids on how to use the yarn in lacing through the holes.
This lacing activity can teach your little ones basic life skills such as shoe tying and other activities like writing and sewing.
We hope you had a great time with all these knight template ideas we have prepared.
We are delighted to share all the fun with you and your family.
Your preschoolers and kindergarteners will surely have an awesome weekend!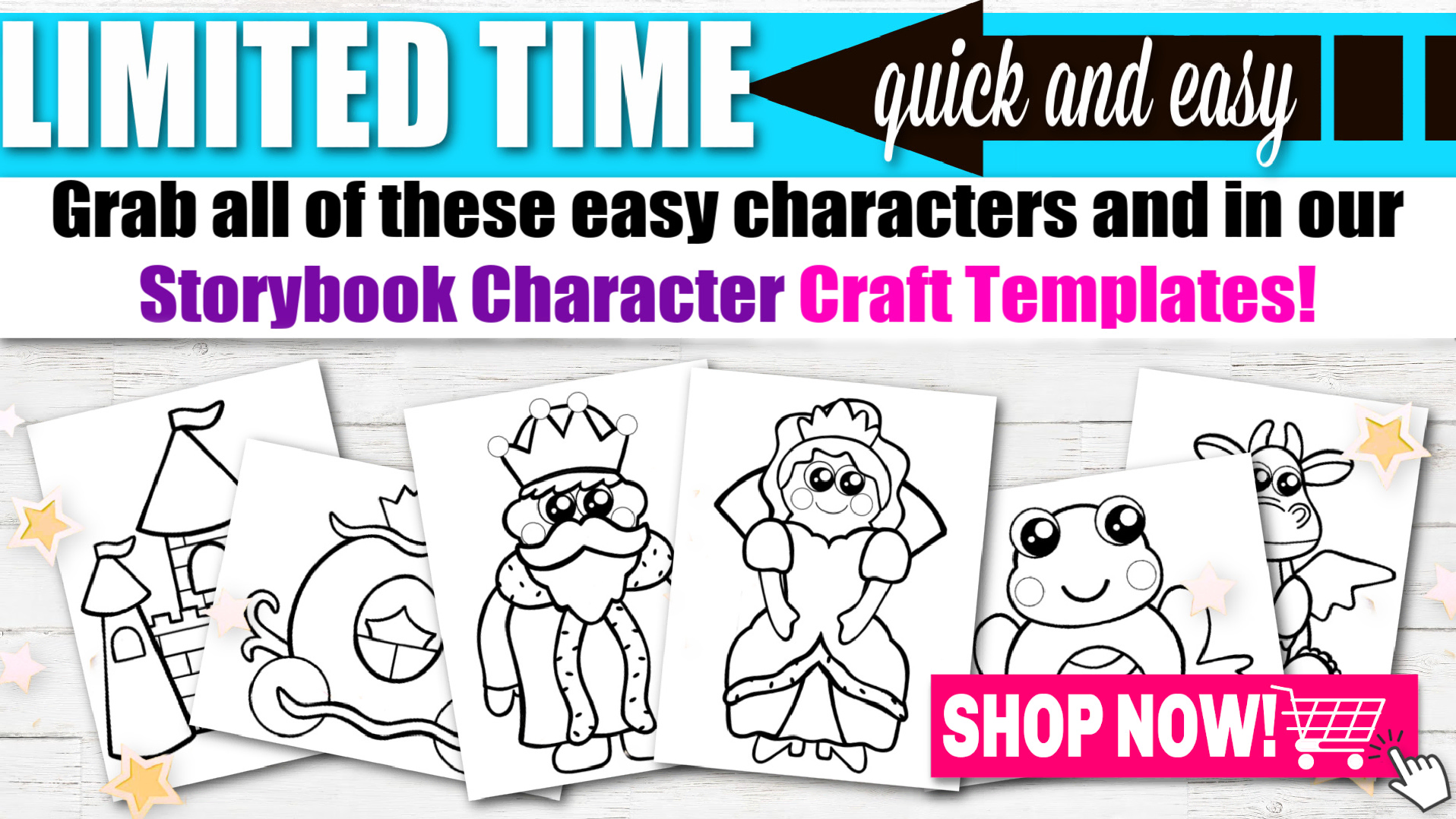 Knight Printable Coloring Page:
The best way to bond with your little ones is to spend time with them.
This printable knight template is a good start to connecting with your kids after a busy day.
Share each other's ideas about knights while coloring or decorating this simple drawing.
Slow down and cherish the moments you have together in this activity.
Are your kids having a great time in this printable knight template?
Feel free to write and share all your thoughts in the comment section.
We don't want to miss the fun!
We would love to see all the happy and exciting times you had.
Don't forget to share your creation on Simple Mom Project's Facebook Page and follow me on Pinterest!

Kaitlen D.
More Fun Storybook Templates