Do you have a little one who loves to dream about riding a horse like a princess or a knight in Disney movies?
Do your kids want to learn about horses?
We created this free printable royal horse template for all young horse lovers.
With all these fun and interactive activities that we have on this printable royal horse template, kids will surely want to visit a farm and learn how to care for horses and ponies.
Saddle up and get ready for an awesome weekend with your family with all the exciting ideas we are going to share.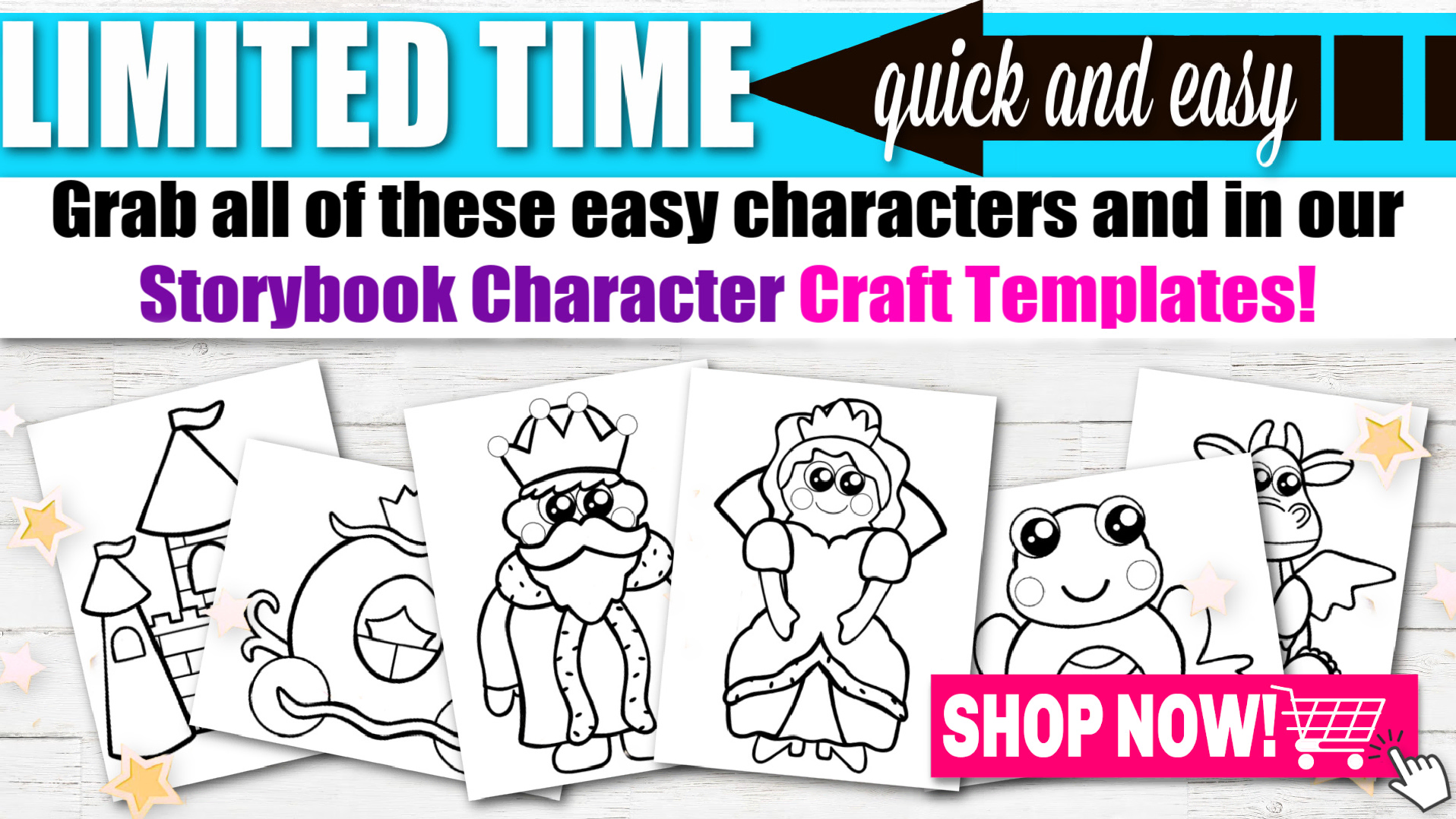 *By the way, this post may contain affiliate links which means I may receive a small commission at no additional cost to you if an item is purchase through that link. For more information, click here.*
Free Printable Royal Horse Template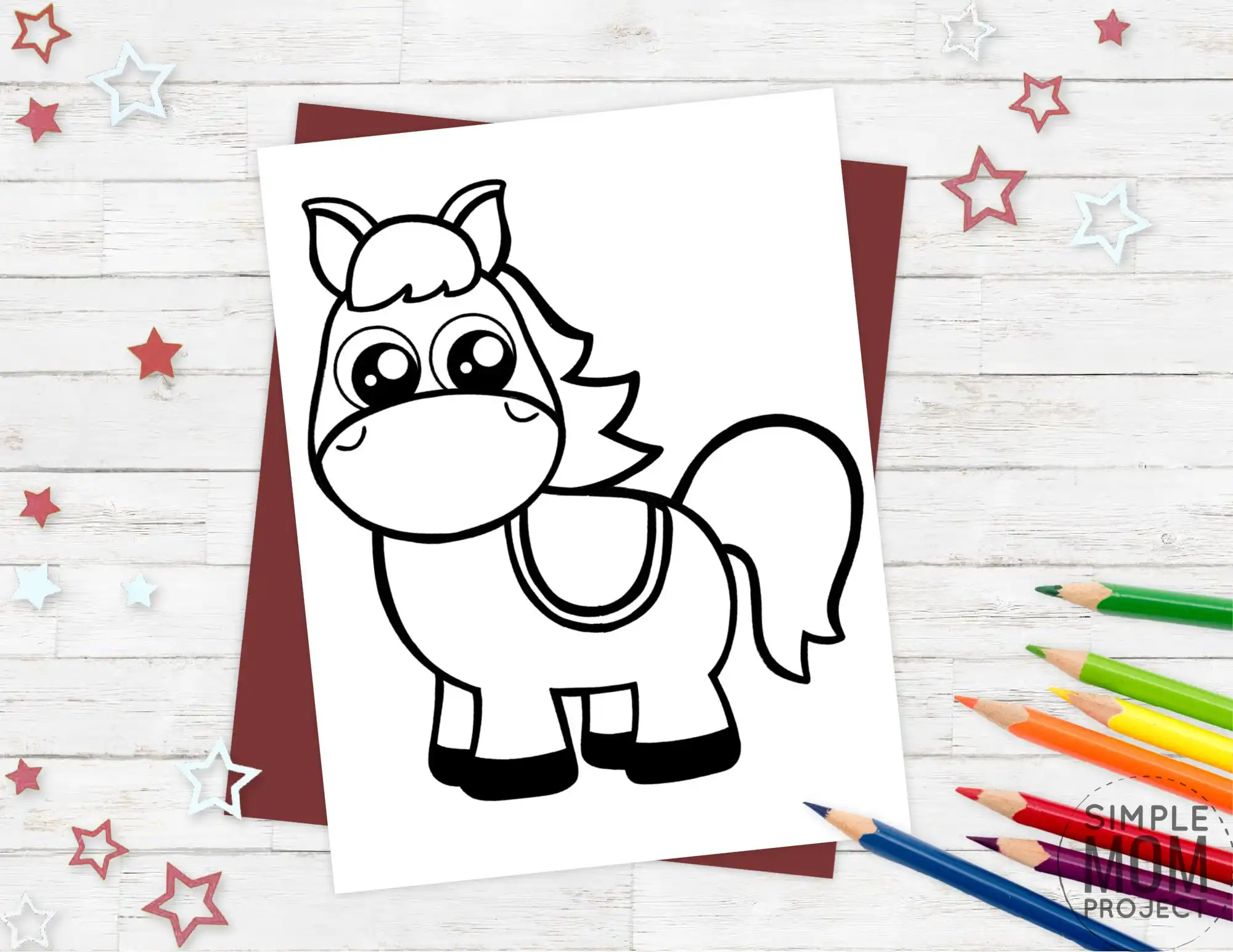 Printable Royal Horse Template Materials Needed:
Printable Royal Horse Template (FOUND AT THE BOTTOM)
Make your child's finished royal horse template a forever memory by laminating it! We use this laminator and cannot express how much we love it! It is not only inexpensive, it is SO easy to use!
Your kids will love seeing how much you adore their art work when you laminate and display it for years to come!
Looking for more amazing storybook fun? Check out our Carriage, Prince and Princess template.
Ideas for Printable Royal Horse Template
Your preschoolers will be captivated by our list of ideas on how to integrate this printable royal horse template into your plans and routines at home.
1. Wondrous Stories about Horses
Royal horses in movies are brave, and always reliable.
Horses are dependable in real life, too.
They help with transportation and livelihood.
Learn a lot of interesting facts about horses with these books.
Your little ones will definitely be engaged with all the beautiful stories and photographs.
2. Label the Horse
If your little one loves to go horseback riding, knowing its body parts will allow them to be a better rider and understand the movement of the horse.
After reading all the books about horses and ponies, this Label the Horse activity is a fun way to learn about the parts of the body of the horse.
We are going to use the printable royal horse template and draw lines on each part of the horse.
Have your kids identify them.
Print out as many printable royal horse templates and label them with the whole family.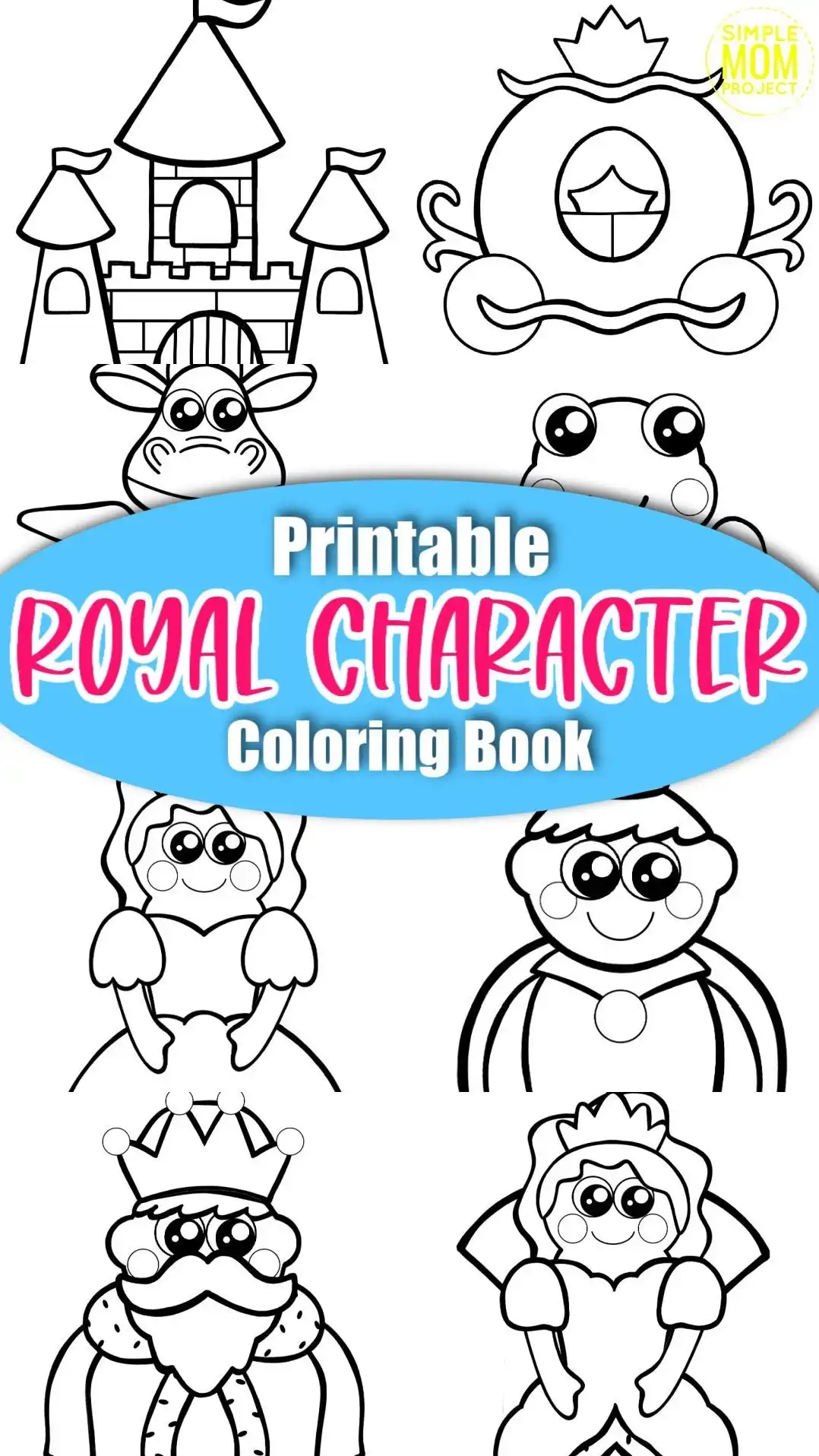 3. Pin the Horse's Tail
Are you planning a farm-themed or animal-themed party?
You can include this Pin the Horse's Tail game in your list.
This game involves walking and moving around while being blindfolded.
The one who pins the horse's tail closest to the horse's rear wins.
Cut the printable royal horse template and take the tail out.
You can print more than one template so others don't have to wait long for their turn.
4. Horse Gross Motor Movement
Gross motor skills are important because they help coordinate and control body movements.
It also enables little ones to perform physical activities.
This Horse Gross Motor activity is essential in developing body awareness and strength.
Let's prepare a list of horse movements and have our kids gesture out all the motions.
Have them walk, trot, lope and gallop like a horse.
We hope you have an amazing time incorporating this printable royal horse template into your plans and routines at home.
We enjoyed sharing these concepts as much as you had shared them with your family.
Your preschoolers and kindergarteners will definitely adore horses more than ever.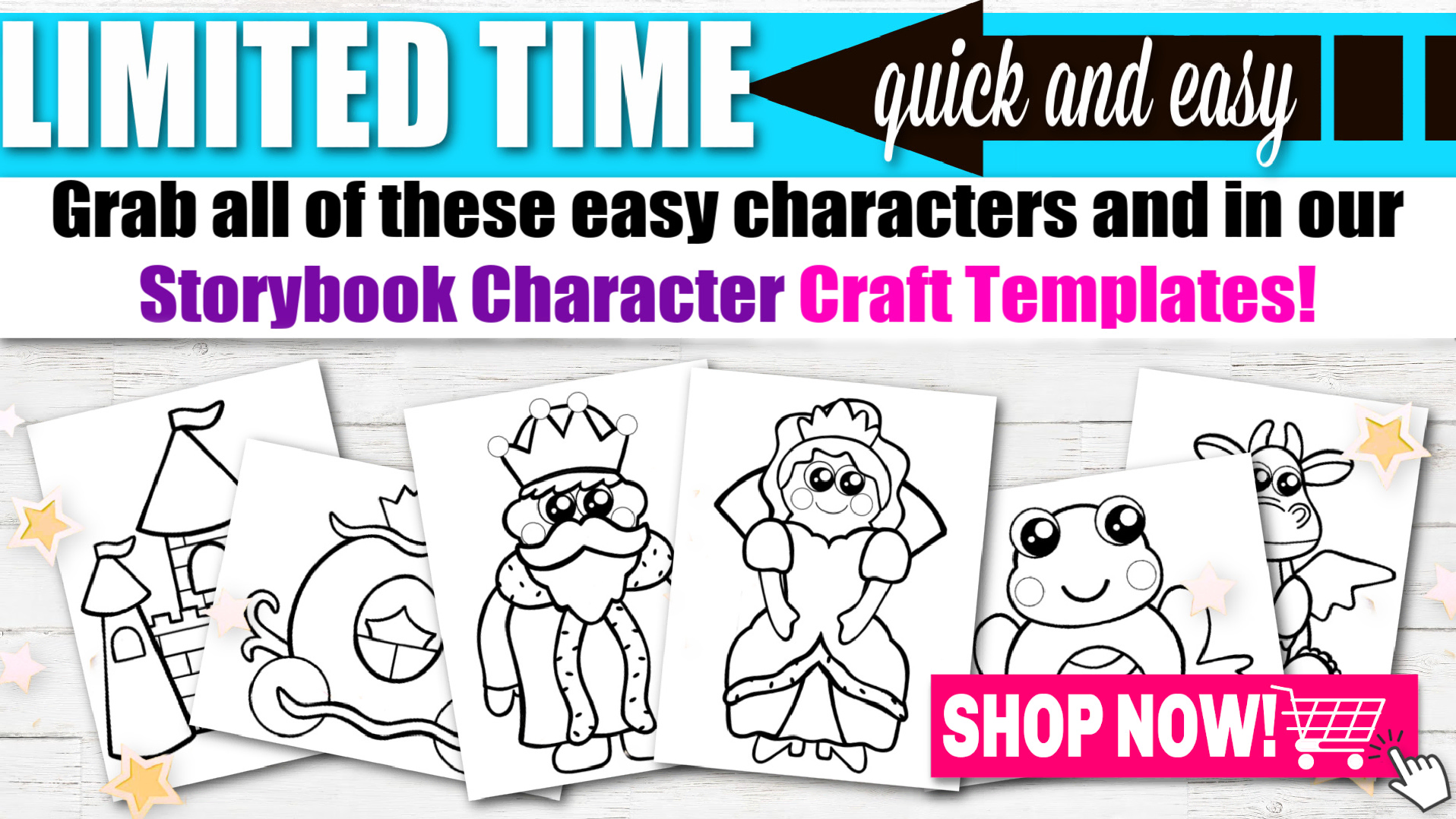 Printable Royal Horse Template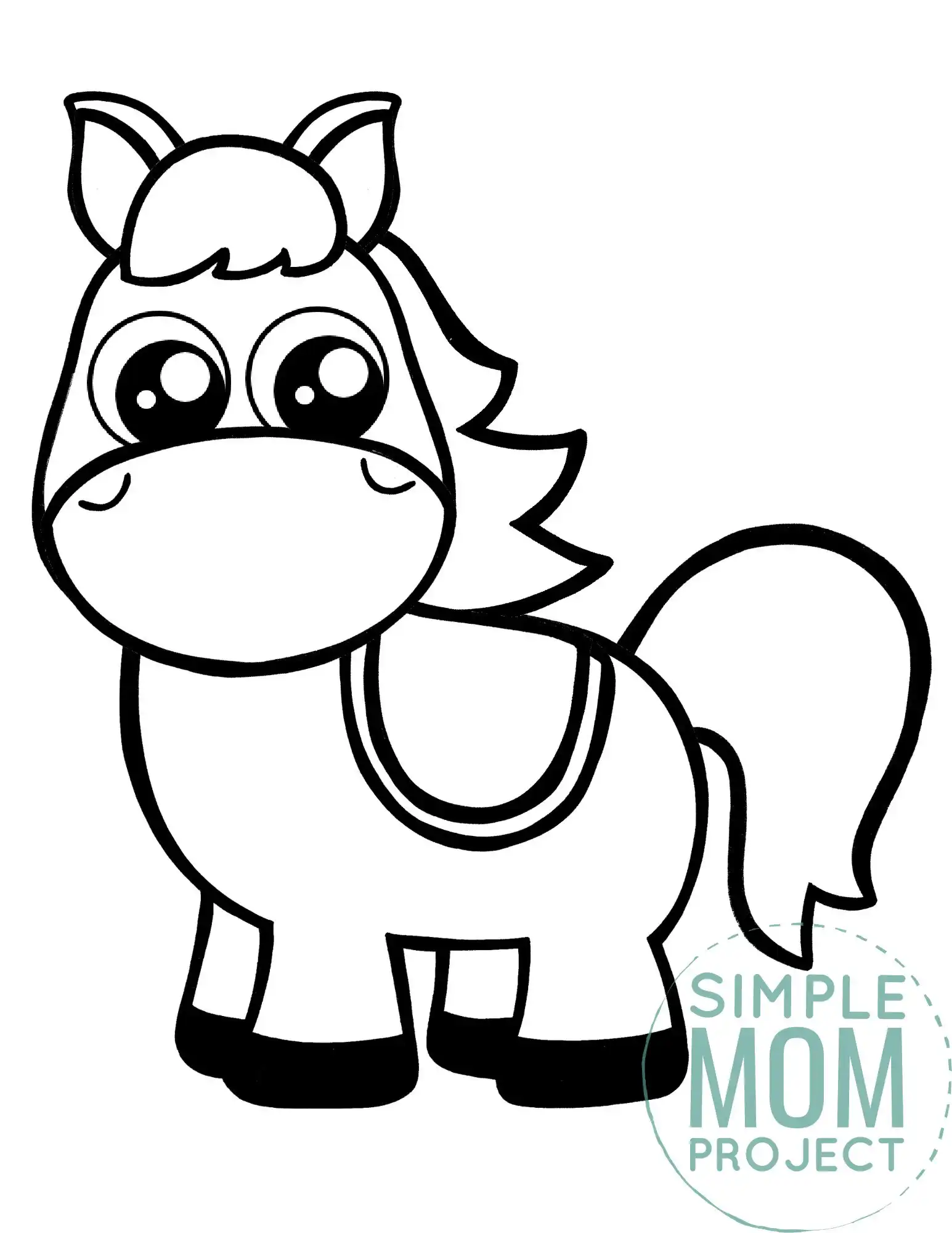 Are your kids ready to decorate this printable royal horse template?
Grab all the coloring materials you have and unleash all the creativity on this simple horse cartoon drawing.
Create a mighty and brave royal horse together with your family.
Share it with everyone you know who is a horse lover.
Can't get enough of these storybook characters?
Look through our list of easy-to-do storybook characters activities for simpler and more fun art.
Don't hesitate to share your experiences in the comments.
We hope you enjoyed every part of it.
Feel free to show us your brilliant pieces on Simple Mom Project's Facebook Page and follow me on Pinterest!

Kaitlen D.
More Fun Storybook Templates