Have you ever wondered what happens when you combine a dash of imagination, a heaping helping of fun, and a slew of horse-inspired crafts and activities for kids?
Keep your cowboy hat and cowboy boots handy, because you're about to find out!
As someone who has had a blast of being around children and horses, I can't help but be excited about all the fun and learning that it brings.
There's something captivating about watching young children light up as they make their own horse crafts or go on a pony-themed journey.
So, partner, sit back and let's wrangle this fun challenge as we gallop through an adventure full of smarts, giggles, and plenty of horsin' around!
Feeling like you're riding the same hobby horse every day, anxiously looking for something new and interesting for your little wranglers?
I've been there, and I'm about to share with you a number of fantastic horse fun crafts and activities that transformed our home into a creative corral.
Saddle up and join the rodeo of your favorite horse activities!
*By the way, this post may contain affiliate links which means I may receive a small commission at no additional cost to you if an item is purchase through that link. For more information, click here.*
Horse Riding
Not long ago, we went to a summer camp with my girls in a corral full of gentle horses that were ready to take them on a horseback adventure.
As a Mom who was lucky enough to see this, let me tell you that it felt like something out of a dream.
My daughters, wide-eyed and thrilled, got introduced to their four-legged partners for the day.
I couldn't help but admire their remarkable bond with them.
Now, you might be asking, "What's so smart about horse riding?"
It's much more than just a pony ride.
It's a lesson in patience and responsibility.
My children gained a sense of responsibility from learning how to groom, saddle, and care for animals, which they carried over into their daily lives.
They had a better understanding of the value of being patient and receiving kind instruction, lessons that will be helpful to them in the future.
So, if you're looking for wonderful ways to introduce your children to the beautiful world of horseback riding, consider the impact of books and toys.
Amazon is a one-stop shop for smart, imaginative, and unique horse adventures, so let it be your guide.
You'll have everything you need to start your equestrian journey with just a few clicks and a swift delivery.
No need to hit the dusty trail for the right gears, Amazon has it all there, one click away!
1. A fun way to learn about horses and their environment is through this if I ran the horse show book.
2. As they take care of and showcase their toy horses, this barn play set toy stimulates imaginative play by letting young kids design their own equestrian adventures.
3. This classic horse toy promotes physical activity and coordination as children gallop and ride their stick horses.
4. The magnetic pieces of this horse racing board game help children develop fine motor skills as they manipulate and put them on the board.
5. These puzzles help children develop problem-solving abilities as they piece together an image of a horse. We play this horse puzzle to spend quality time together as a family and to enjoy some quiet and solitude.
36 Horse Crafts and Great Activities for Horse Lovers
If you've got a passion for ponies, a craving for crafts, and an appetite for adventure, you're in for a horse-crazy ride.
Prepare to gallop into a barn full of 36 horse-tastic crafts and activities that will make your little horse lovers neigh with excitement!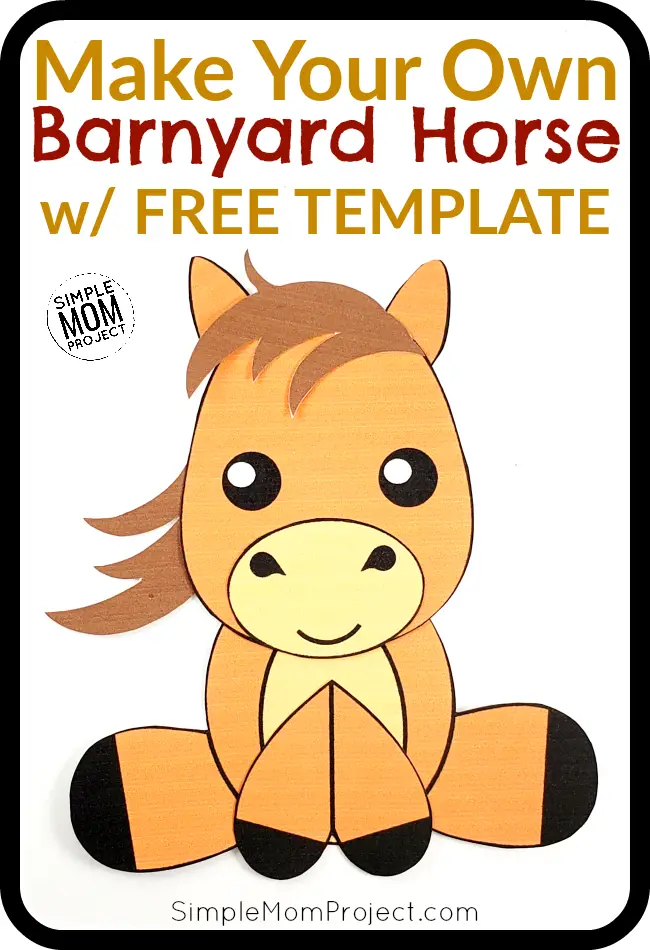 1. Easy, Printable Cut Out Horse Craft for Kids
Who doesn't want to make a fun, low-prep preschool horse craft for their kids?
If you're seeking some, you've come to the correct place.
Go check out this horse craft that is sure to delight your children!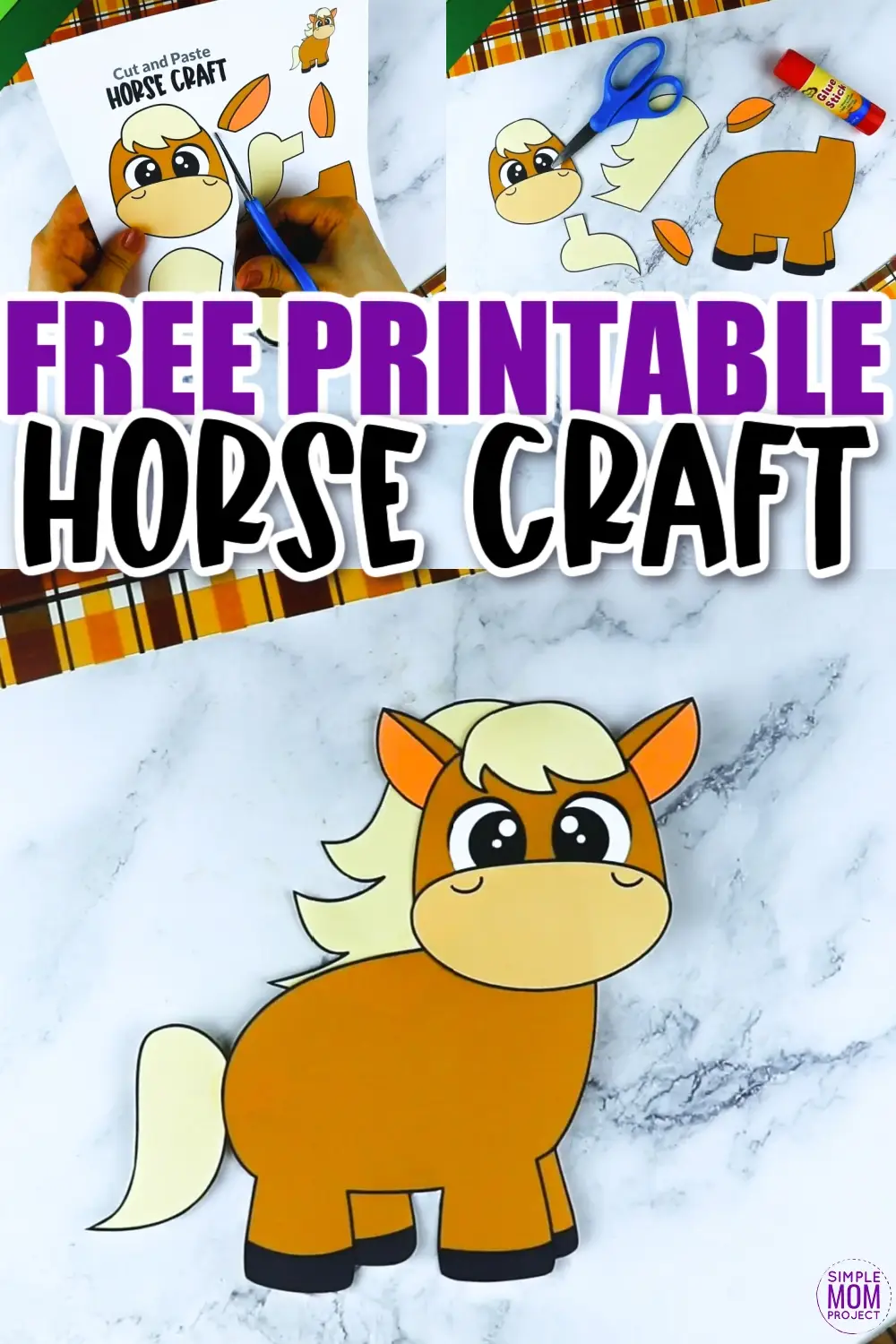 2. Free Printable Horse Craft Template
Do you have any horse-crazy kids?
Then this free printable horse craft is great for them!
It's free and may be used for a variety of purposes, including coloring, creating stencils, crafting, and more.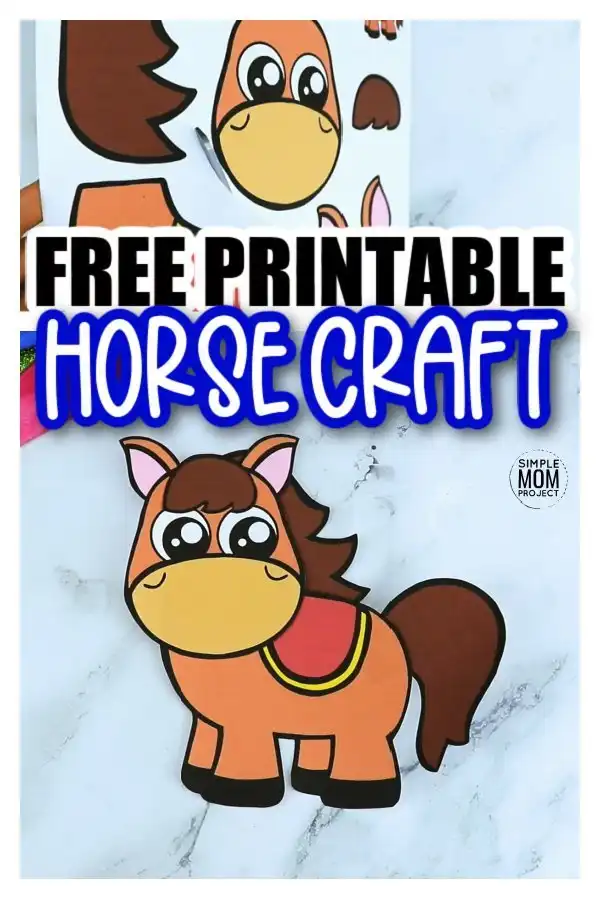 3. Free Printable Royal Horse Craft Template
What is a prince charming without his trusty horse?
Horses are always a character in Disney or other cartoon movies.
Get this free printable royal horse craft template today after watching your kids' favorite Disney movies or horse shows!
4. Free Printable Horse Template
Looking for a free template you can use to create crafts, color, or even create teaching aids for your classroom?
We have everything right here!
Finding this free printable horse template has been a lifesaver for me since I have horse-obsessed children.
I was able to print a large number of these, and you can as well!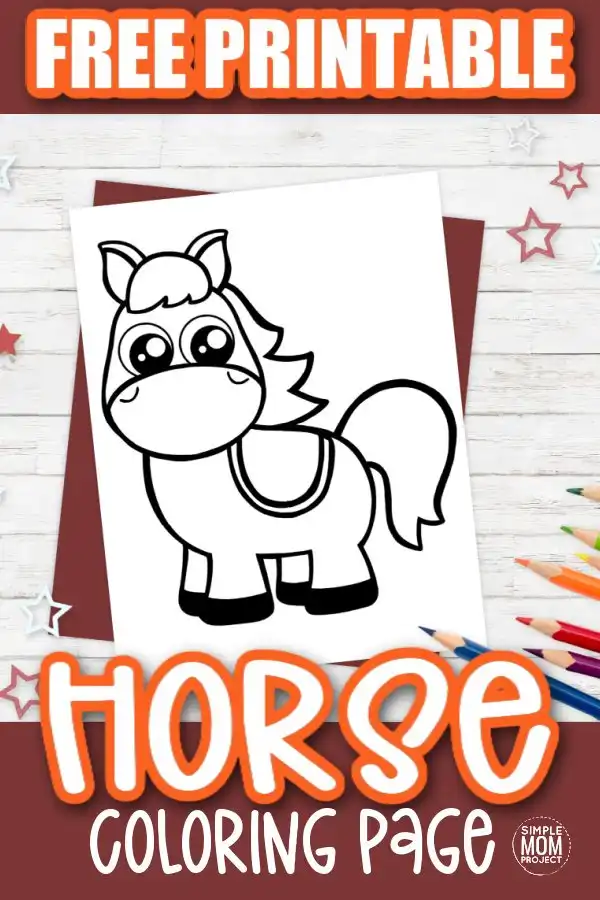 5. Free Printable Royal Horse Template
Do your kids enjoy playing out scenarios in which they are a princess riding a horse?
Or perhaps like a brave knight riding atop his stallion to save the day?
Because I have children who do!
Make their imagined ideas a reality with this free printable royal horse template.
It's completely free and incredibly simple to print and prepare!
6. Paper Plate Horse Craft for Kids
Paper plates make great craft supplies, don't they?
Indeed, they are!
It's time to make this paper plate horse craft with your kids if you have any paper plates lying around.
It includes a free template that you can download to make it more fun to do!
7. Free Printable Horse Coloring Pages
How much fun would it be to have a variety of pony and horse coloring pages for kids for all ages?
These horse coloring pages are free to print and are perfect for both painting and coloring.
These are fantastic printable activity pages to do before visiting the farm to meet the horses!
8. Paper Plate Horse Craft for Children
Do you know why I enjoy making crafts out of paper plates?
It's a great way to improve the fine motor abilities of our kids.
This paper plate horse activity involves painting, cutting, and assembling all of the parts.
Kids won't even realize they're developing their fine motor skills while doing this activity!
Did you know that the "hobby" in hobby horses comes from a type of Irish horse from the 1400s?
When I was little, I owned one of those hobby rocking horse toys!
If you want one for your children, you don't have to buy one because you can build this hobby horse craft now!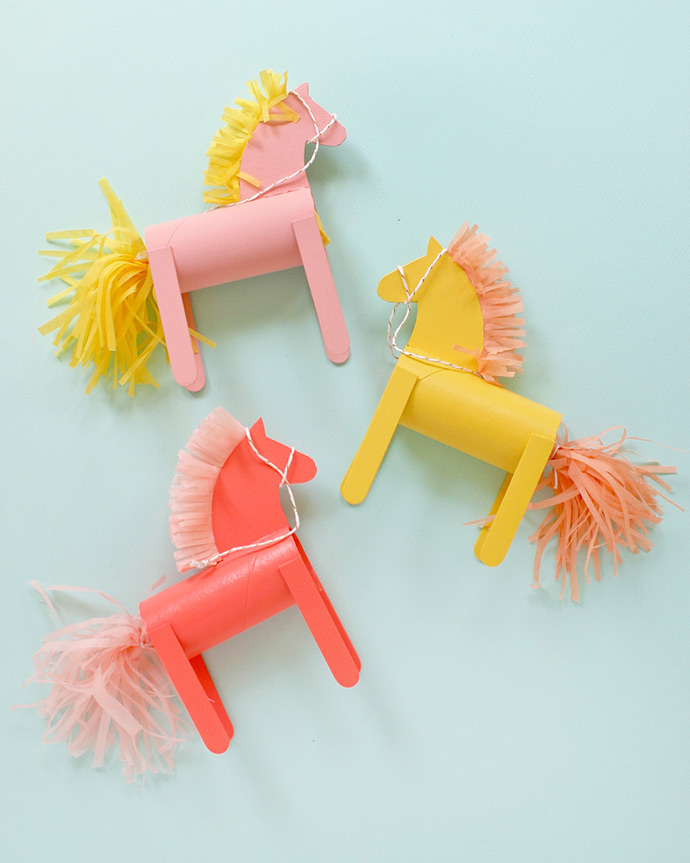 Can't decide what horse craft to do before your farm visit?
No worries, because we have a variety of horse crafts for you and your children to choose from.
Every single one of them is perfect for any activity!
11. Horse Craft with Printable
How can you keep your children away from screens?
I've got something to get them off their digital devices today.
This horse craft!
They were so much fun to make, that my kids spent a lot of time making them!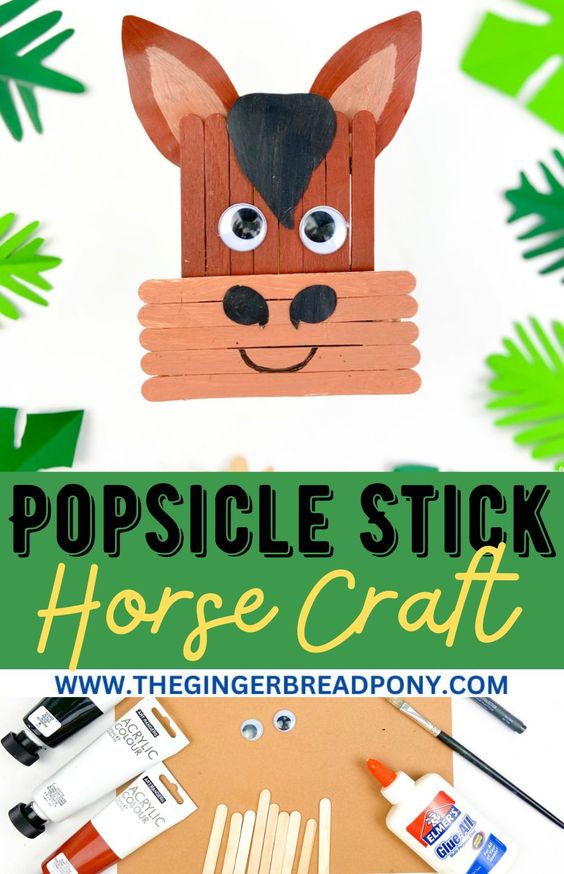 12. Popsicle Stick Horse Craft
Did you know that you could create a horse out of popsicles or craft sticks?
Absolutely!
Check out this popsicle stick horse craft to learn how.
This horse craft will go great with your farm-themed party favors and poster board decorations.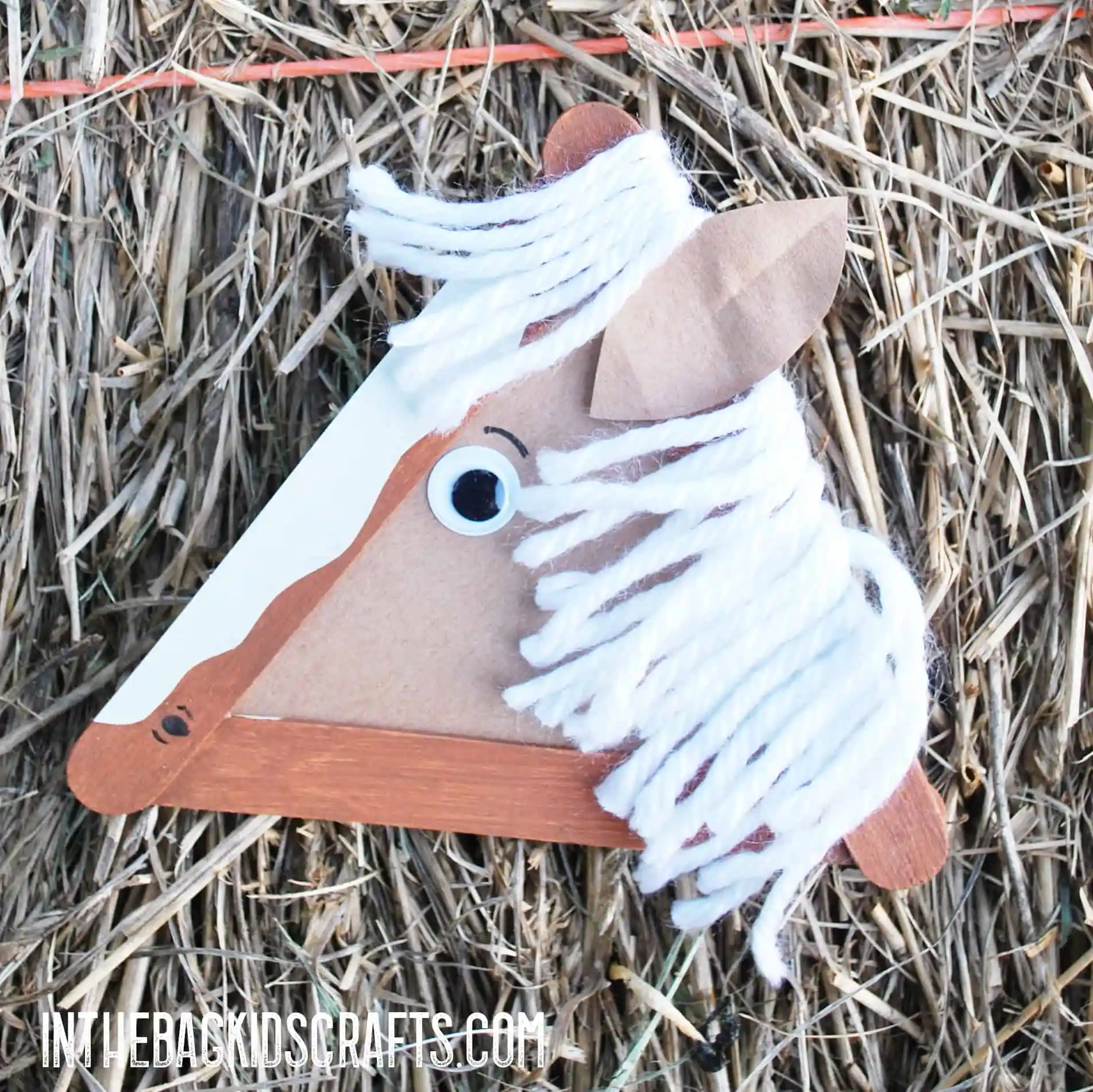 13. Horse Craft (with FREE template)
What kind of horses do your kids like?
A black stallion?
White?
They can make any type of horse they want with this horse craft, which comes with a free template.
Read the entire article to find out how.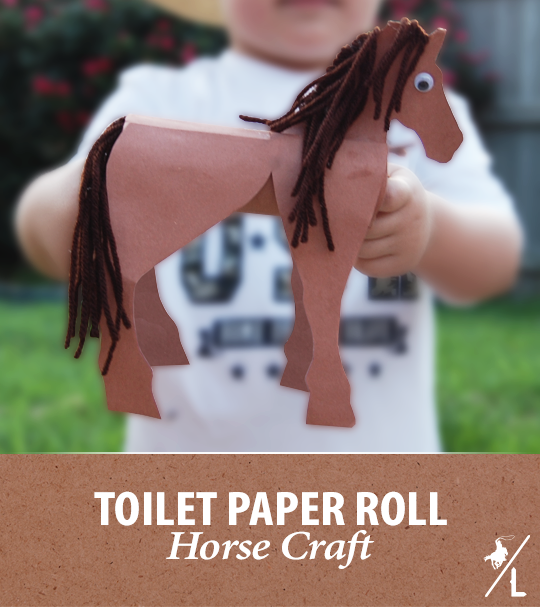 14. Horsin' Around Toilet Paper Craft
Do you have a lot of toilet paper lying around?
Don't throw them away just yet, for we'll need them here on this horse craft.
Children will undoubtedly like making and playing with this afterwards!
Are finger puppets something you enjoy?
If you are, like me, you will love this horse finger puppet!
I enjoyed making this with my children since it allowed them to learn how to sew pieces together to create something new.
Older children will love this because they will be able to learn to sew on their own.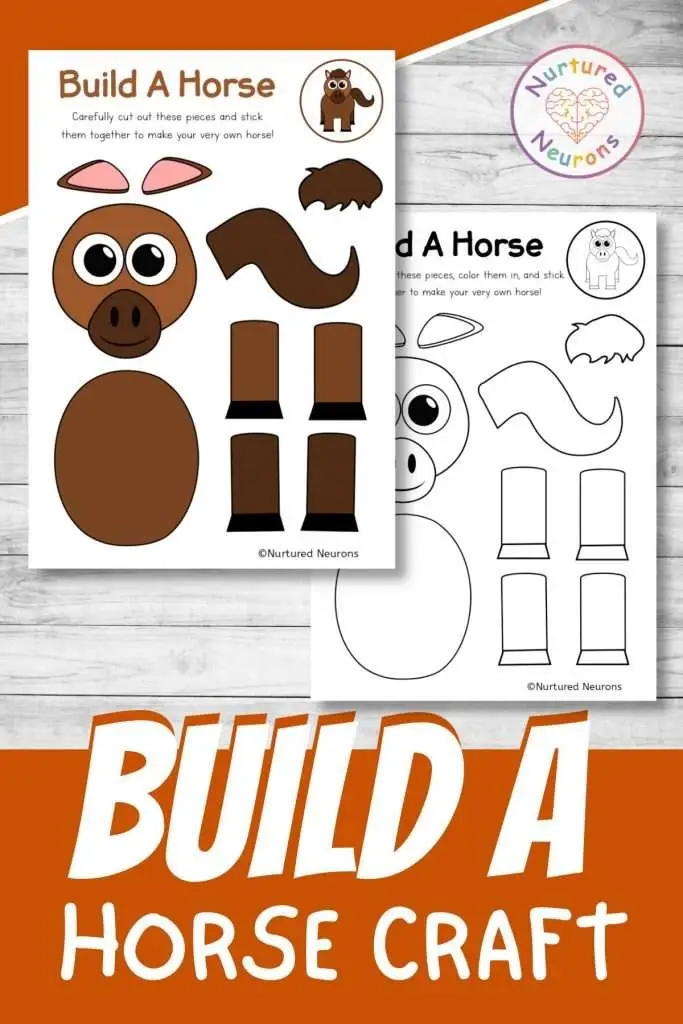 Looking for something to go with your farm-themed or letter H-themed visual aids?
Create this build-a-horse project right now!
It can be turned into a horse on a popsicle stick, a flashcard, and other things.
Your favorite horse craft can be whatever you want it to be.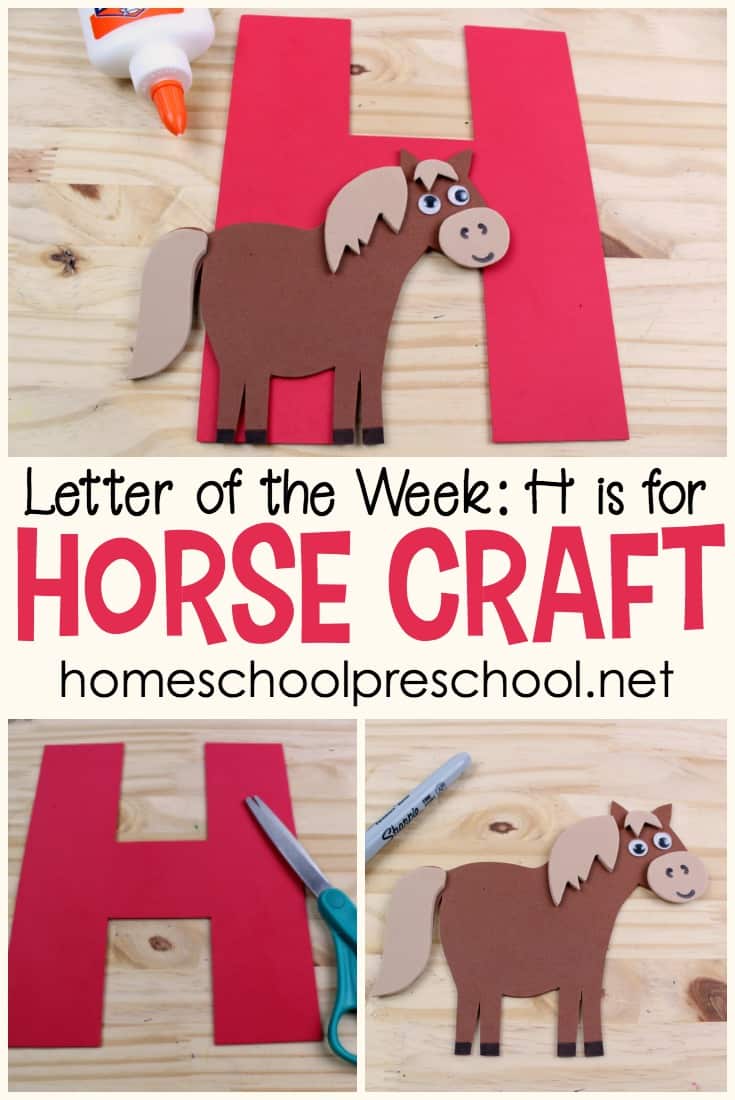 17. Preschool Letter of the Week H is for Horse Craft
Introducing a new letter to start the new week?
Why not use this horse craft to learn about the letter H?
Horse is a word that younger children will remember to represent the letter H.
Everybody knows how much kids adore these horses!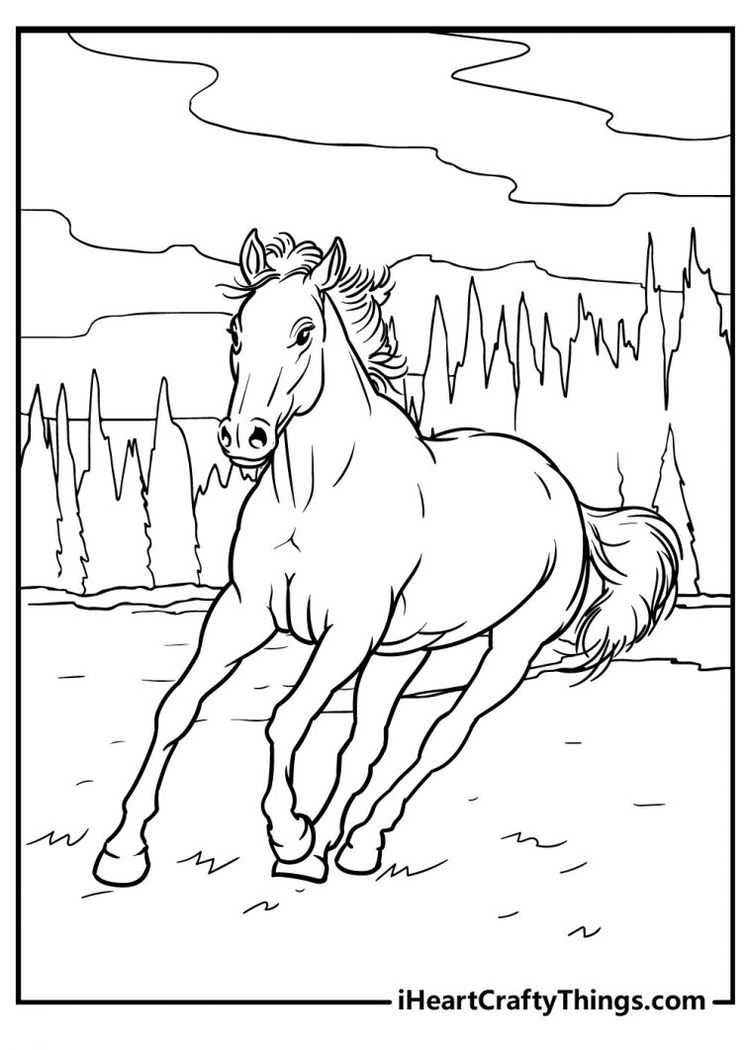 There are many free printables horse coloring pages available online, but which one is your favorite?
If you don't already have one, look through all 45 of these horse coloring pages today.
Allow your children to choose which horse coloring page they want to color or paint.
Do you have any experience creating puppets out of socks?
Whether you say yes or no, grab a sock today because we're going to transform it into a horse puppet.
The nicest part is that you don't have to sew anything on it!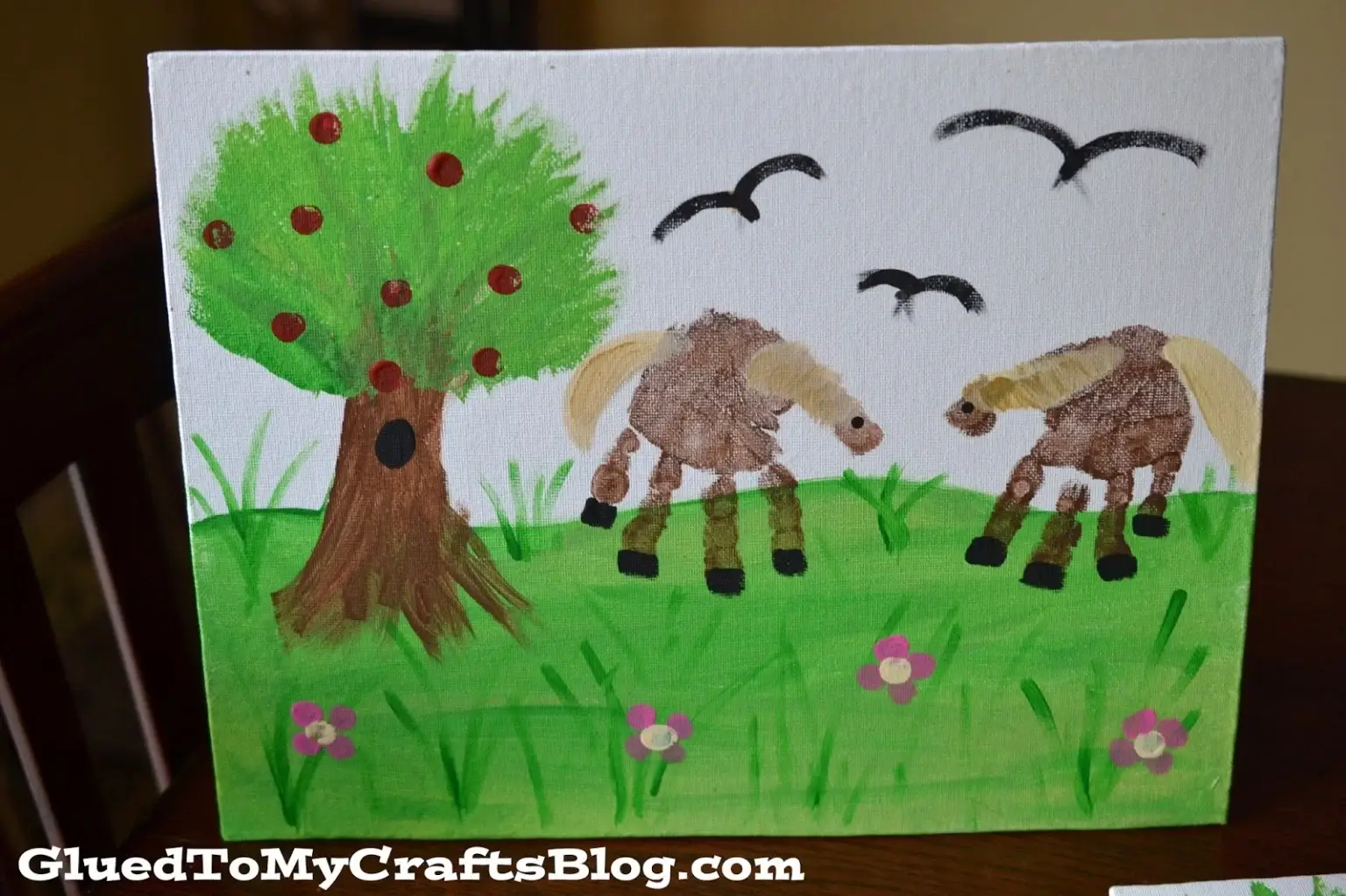 20. Handprint Horse Keepsake Card
Looking for a gift for someone who likes horses?
Make a handprint horse keepsake card like this one.
This activity requires very basic materials, so get started right away!
Searching for a better way to round out your horse costume without breaking the bank?
Create this horse mask craft.
You can make your own horse mask, saving you the trip to the dollar store.
Do you think it is difficult to create a craft that your children can then play with?
Not this paper roll horse, though!
Making this with my kids was just as much fun as playing with it.
Is it possible to construct a cute horse craft that only requires basic preparation?
Yes, of course!
Make this horse craft for kids to see.
It also includes a horse template, which you can download from the website.
24. Paper Plate Horse Craft Idea
Looking for a paper plate project that includes a template?
You could be looking for something like this paper plate horse craft.
It includes basic steps that children of all ages can easily follow.
Think again if you thought you've done it all when it comes to horse crafts!
Have you ever done a carousel horse?
Then today is a great opportunity to construct this 3D carousel horse with your children.
My kids, who are huge Disney fans, absolutely adored it, and it looks so nice to display in the room!
26. Horse Finger Puppet Printable Template
How difficult can it be to make a horse finger puppet?
Not on this horse finger puppet printable template!
Simply print the template, cut it out, and you're ready to go.
Print as many as you can so you can start putting on a puppet performance with your kids right now!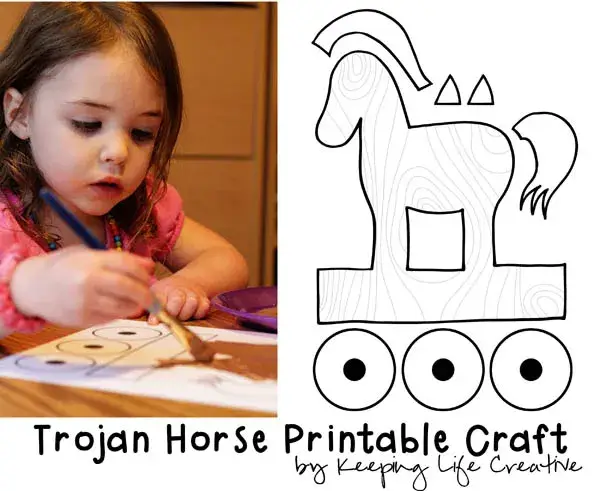 27. Trojan Horse Printable Craft
Do you wish to teach your children about Greek culture?
Why not start by creating this printable trojan horse craft?
My kids were quite interested in the lesson I used to wrap up our study of ancient Greek history.
Print yours right now!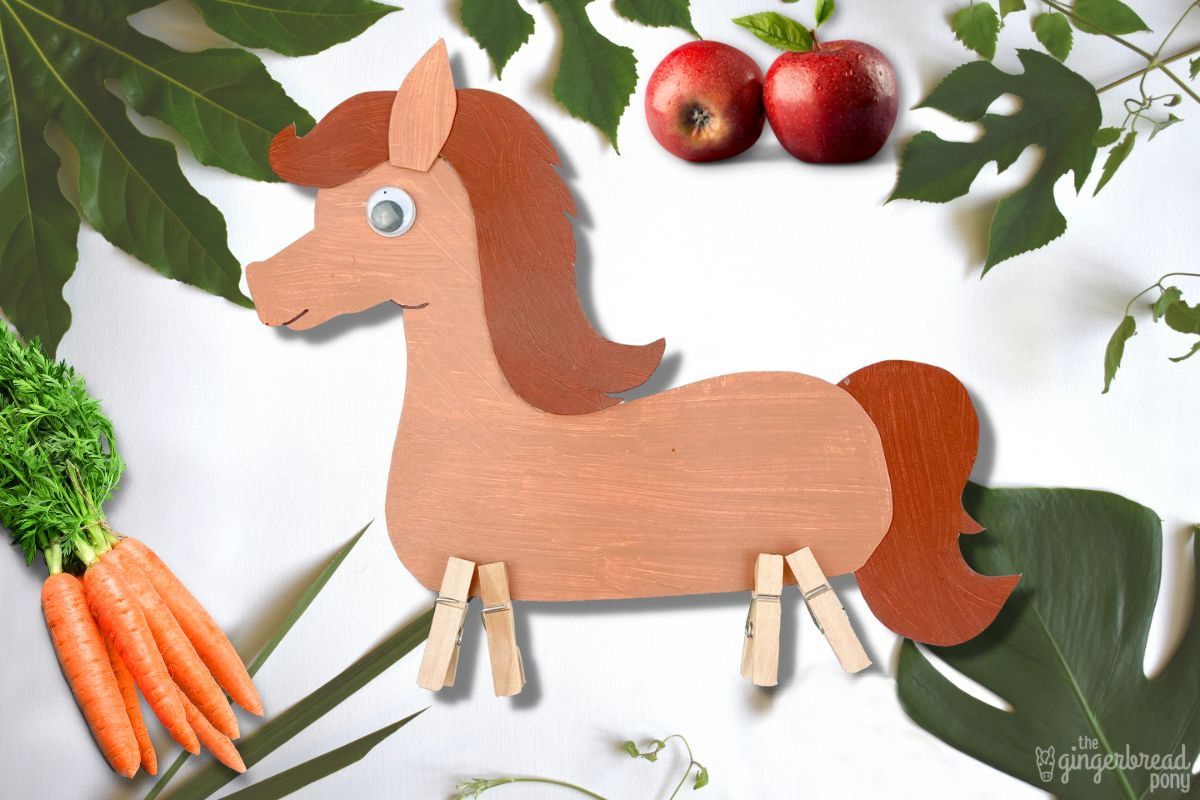 28. Clothespin Horse Craft for Kids
Have you ever made something with clothespins?
It wasn't until recently that I realized they could be used for crafts.
Just like this clothespin horse craft I did with my kids earlier.
Horse crafts go particularly well with clothespins!
29. Horse Handprint Craft for Kids
Which of your past handprint crafts is your favorite?
This horse handprint craft is mine.
Simply trace your children's hands on some brown construction paper using the provided free template, and you're done.
I also made my own horse handprint, so our horse crafts were all different sizes.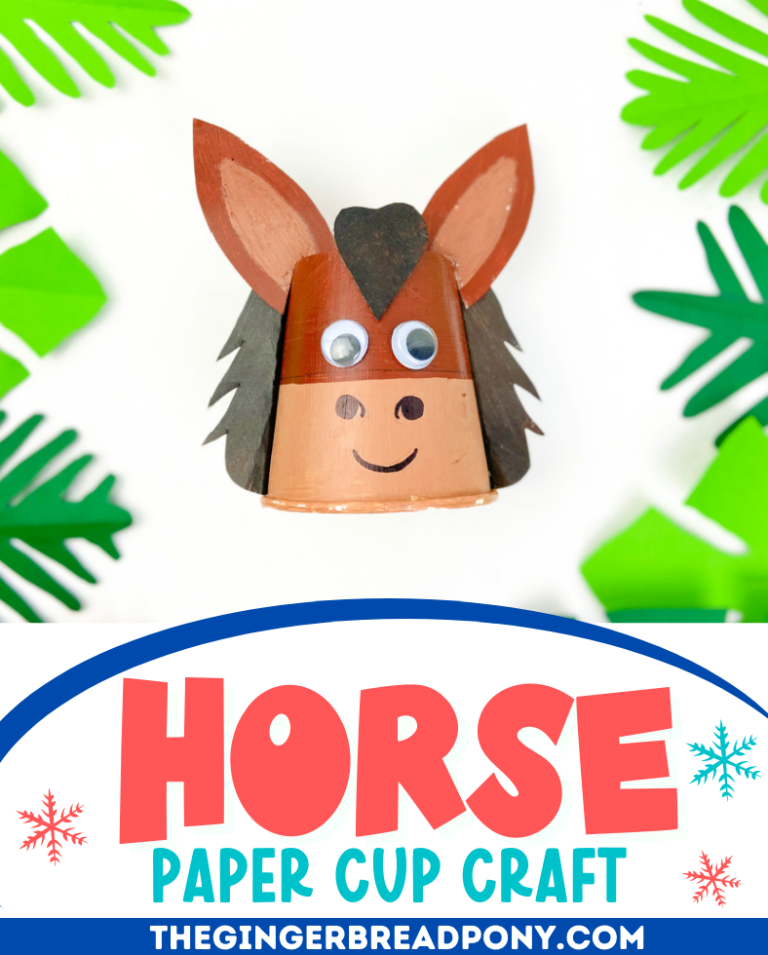 What else can you make out of your paper cups?
Bring your paper cups out because we're going to build a horse out of them!
Making this is so much fun, and playing with it is awesome.
We used our finished paper cup horses in farm-themed activities and decorations.
Do you remember playing with paper dolls as a child as I did?
It was a lot of fun to find this moving horse paper doll.
Who knew we could create our own paper dolls, let alone ones in an animal form?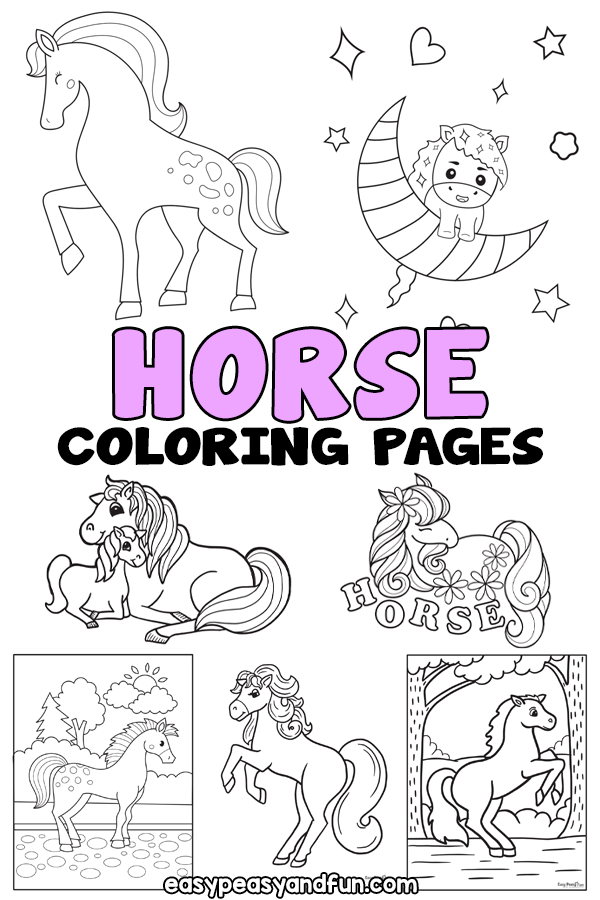 32. Printable Horse Coloring Pages
Do you find it time-consuming to search through several websites for cool horse coloring pages?
There's no need to worry about looking elsewhere because we have all the fantastic horse coloring pages right here.
Have fun printing them out to make a horse collage after visiting the website to view them all!
33. How to Draw a Horse Step by Step Tutorial for Kids
Can you sketch animals with ease?
Yes or no, this step-by-step lesson on how to draw a horse is useful.
Knowing that I'm not a good drawer helped me while I was teaching my children how to draw.
Children and even adults who are not artsy, can do this easily!
34. DIY Horse Pencil Topper Craft
Did you know you could create your own pencil toppers?
Yes!
I enjoy making this easy DIY horse pencil topper craft for my children.
Make those plain pencils into something creative and wonderful!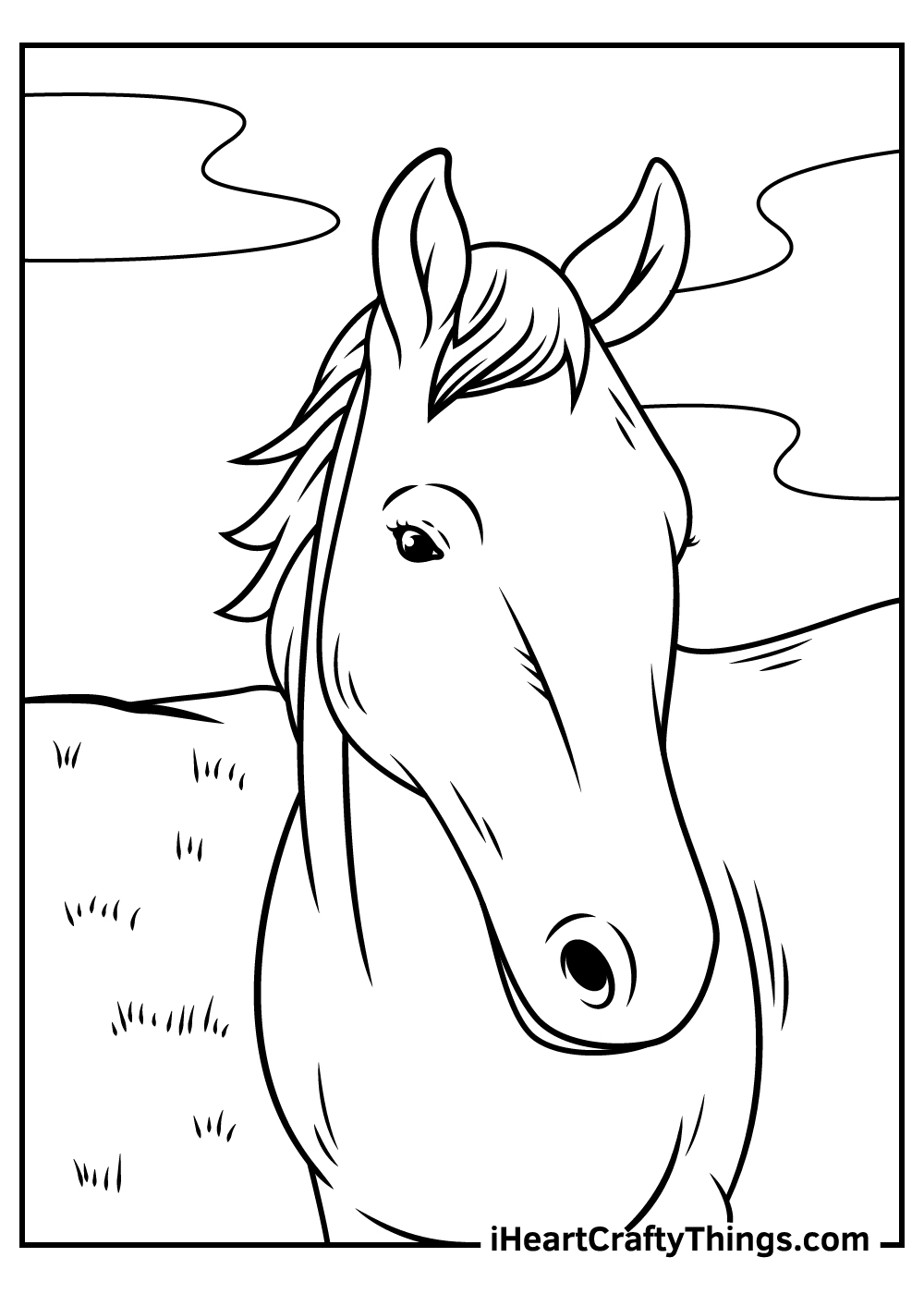 35. Realistic Horse Coloring Pages
Are you bored with the same old coloring pages?
All of these realistic horse coloring sheets are worth a look.
You can select from several fantastic horse coloring pages on the website!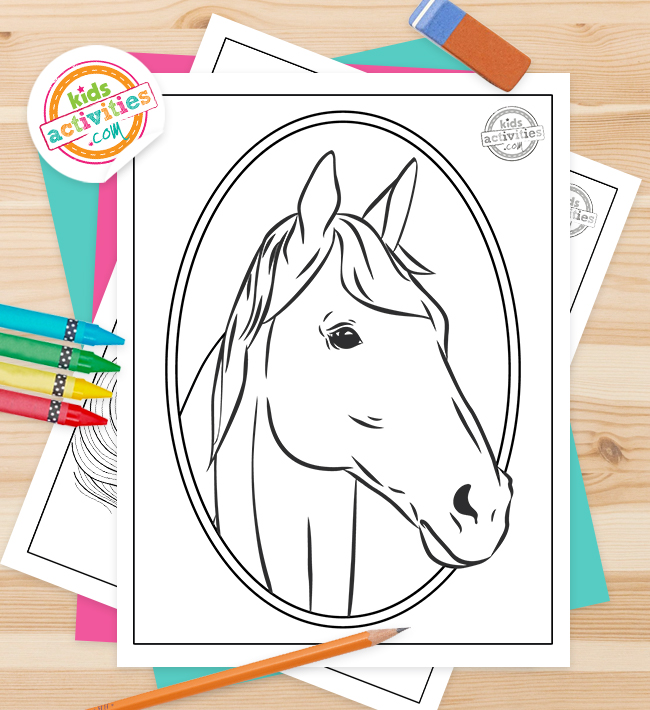 36. Realistic Free Printable Horse Coloring Pages
Do you have little ones who love horses?
I do!
That's why these realistic free printable horse coloring sheets were a big hit with kids.
You might discover your new favorite dream horse today if you check it out!
So there you have it, folks, prepare for your kids to have a galloping good time with these horse crafts activities and super-fun games!
We've come up with some amazing ideas, including paper plate horse and horse coloring pages, to spark their imaginations and keep them entertained.
And, parents, we'd like to see your creative skills as well!
Share your work with us, whether it's a spectacular horse-themed masterpiece or a simple stick-figure pony.
Send them our way via email! So, giddy up and get crafting with us today!
When you have finished, be sure to share your creation on Simple Mom Project's Facebook Page and follow me on Pinterest!

Kaitlen D.