Getting to know a lowercase letter is fun with us!
We have something especially made for you if you plan to include lowercase letters in your weekly lessons.
This printable lowercase letter j template can be used for a variety of educational activities at home and at school.
Use it for your weekly art projects, classroom decorations and displays, and more.
All the items you have in your home that start with the letter j would go perfectly with this bubble letter stencil.
When using this letter j template, pick up your plush jellyfish, your toy jaguar, or even your jacket!
Get ready for a week filled with learning the lowercase letter j, practicing letter formation, and honing your creativity and fine motor skills through art.
Grab a copy of this printable lowercase letter j template right away and get planning!
It's free and simple to use!

*By the way, this post may contain affiliate links which means I may receive a small commission at no additional cost to you if an item is purchase through that link. For more information, click here.*
Printable Lowercase Letter j Template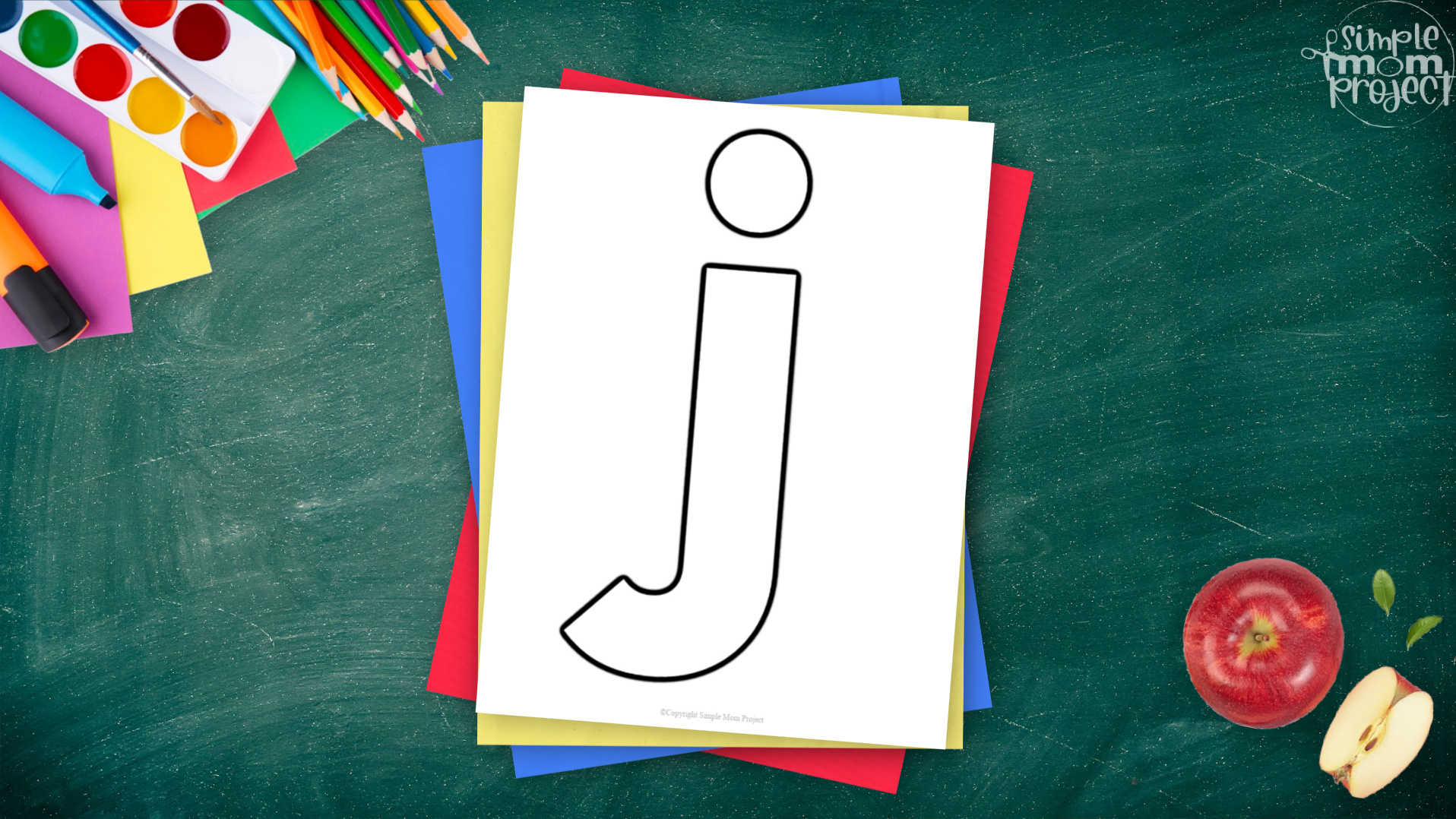 Printable Lowercase Letter j Template Materials Needed:
Printable Lowercase Letter j Template (FOUND AT THE BOTTOM)
Make your child's finished letter coloring page a forever memory by laminating it! We use this laminator and cannot express how much we love it! It is not only inexpensive, it is SO easy to use!
Your kids will love seeing how much you adore their art work when you laminate and display it for years to come!
Looking for more amazing lowercase alphabet fun ideas? Check out our Lowercase Letter i, n and y Templates.
Ideas for Lowercase Letter j Template
We have compiled some fantastic ideas for you on how to incorporate this lowercase letter j template into your daily activities.
Kids would certainly have fun learning about letters with all of these ideas.
All of these are easy to do and exciting for children of all ages!
1. Children's Letter j Learning Resources
You might want to check these items first before moving on to organizing your child's classroom and at-home activities.
Together with the printable lowercase letter j template, we have compiled all the learning materials that we believe are most effective for teaching about the letter j.
These educational tools for kids would certainly foster the ideal environment for learning the alphabet.
These items can be used in any of your routines, including circle time, reading time, and play time.
Through the links we put up, you may easily find all of these for a low cost.
Enjoy checking them out and adding them to your list!
2. Jellyfish Craft Template
Have your children ever seen a jellyfish up close?
Do they like to watch the jellyfish swim and move their tentacles around in the water?
If so, they would definitely enjoy making a jellyfish craft!
Make a jellyfish craft with this printable lowercase letter j template today!
This concept works well for both your science classes and your arts and crafts activities.
To begin this jellyfish craft activity with preschoolers and kindergarteners, you may provide some interesting jellyfish-related facts.
You may also show and label each of its body parts.
Give kids complete freedom to create their own jellyfish crafts anyway they please.
They are free to draw, paint, color, or even cut out colored pieces and attach them on the letter j.
Observe how they display their artistic talent by creating their own jellyfish!
This jelly craft template is so engaging and entertaining that they'll want to wiggle their arms around like jellyfish tentacles!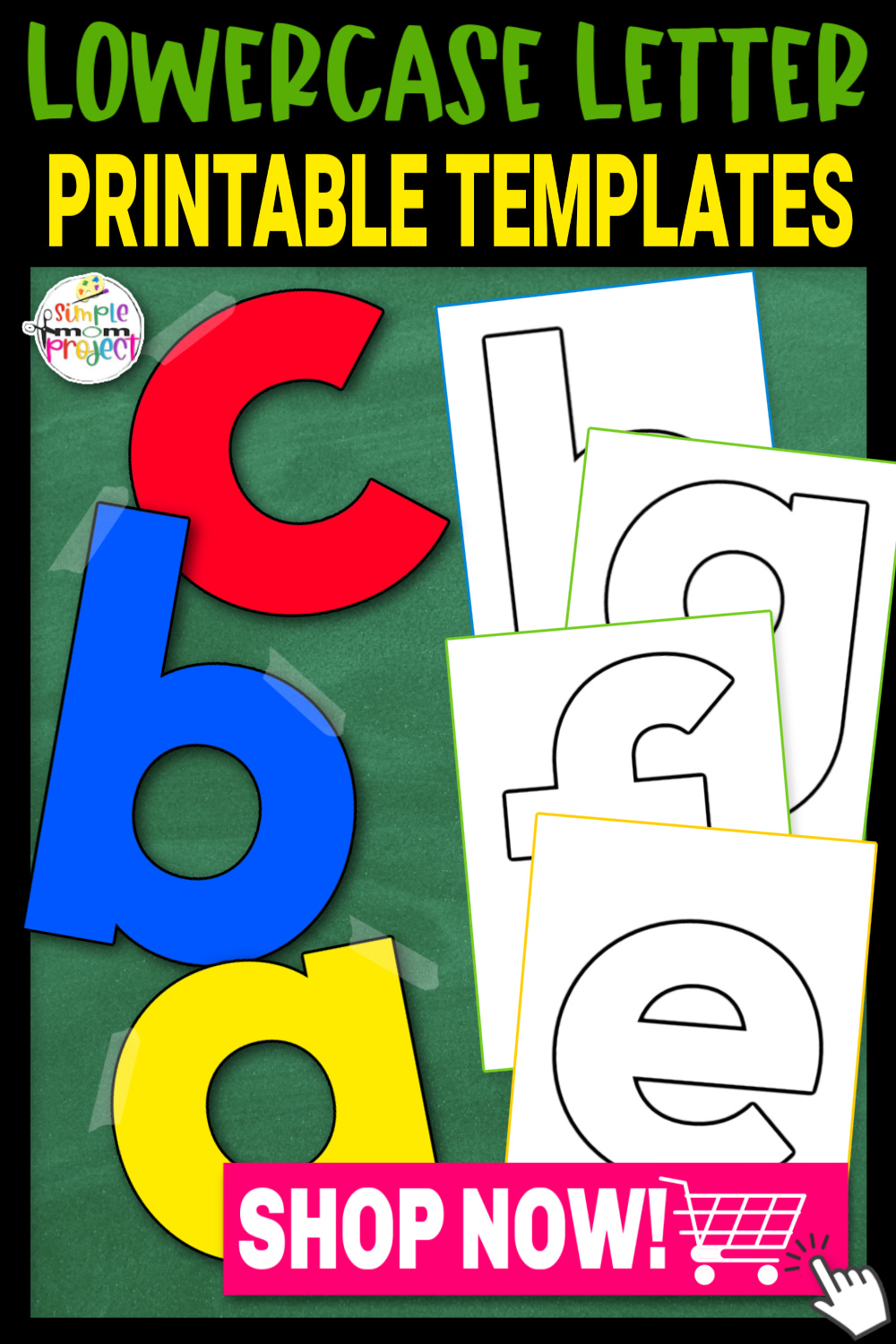 3. Alphabet Tracing
Tracing activities are one approach to get kids comfortable with writing.
When we say "tracing," we don't always mean that we'll immediately pick up a pen and piece of paper.
We may always begin our child's writing adventure with interesting and easy resources.
Start your preschoolers and kindergarteners' tracing practice using this lowercase letter j printable template.
Give children some materials, such as sand, on which they can trace and write the letter j using their index fingers.
Also, you can give them some beads or pebbles, and they can arrange them all on the letter j stencil.
These are all things that the kids could use to practice their pre-writing skills.
These activities help them build their fine motor skills while also teaching them how to form the letter j in lowercase.
4. Letter j Coloring Pages
Coloring is another fun activity that helps our children develop fine motor skills, focus, proper hand grasp, and creativity.
You are free to use this lowercase letter j template as a coloring page in your activities this week.
We built this template in black and white so that kids will be motivated to use their coloring capabilities.
Allow children to use any coloring materials they have on hand, such as crayons, markers, colored pencils, etc.
The letter j stencil can be embellished with glitter and glossy sequins to make it glow and shine like a jewel if they want to take their letter j coloring pages to the next level.
This is an excellent idea for your creative activities this week!
Spend some time learning the letter j while having fun creating art!
We know all of these ideas thrill you and your children, so get your copies right away!
These ideas are perfect for teaching the lowercase letter j in a fresh and exciting approach.
We also made certain that these ideas are appropriate for children of all ages.
Keep an eye out for more lowercase letter templates in the coming days!

Printable Lowercase Letter j Template:
Take your lowercase letter learning to another level with this printable lowercase letter j template!
Whenever and whenever you choose, feel free to print this simple letter stencil in plain black and white!
We created this lowercase alphabet j for kids to use in arts and crafts, tracing and writing exercises, and letter recognition routines.
Use this letter stencil to teach your preschoolers about the phonic sound of j and words that start with it.
It can also be used as a flashcard or visual aid.
This template can also be used to create an alphabet display for your home study space or classroom.
Take use of the features that this lowercase letter j printable template provides!
You can print it to use for crafts, alphabet writing or tracing, coloring pages, and more!
Don't forget to leave a message in the comment section.
When you have finished, be sure to share your creation on Simple Mom Project's Facebook Page and follow me on Pinterest!

Kaitlen D.
More Fun Lowercase Templates