Cranes are the tallest flying birds in the world.
They are one of the most powerful flying birds, with long legs, long necks, and broad wings.
Our bird template collection would be incomplete without making a printable crane template for your children.
We've also compiled a list of printable crane template ideas that you may use in your learning plans.
In certain Asian countries, the crane represents happiness.
We make sure that we plan interesting and exciting activities for your little ones to enjoy with the rest of the family on a warm happy day.
Enjoy learning about these incredible and powerful birds!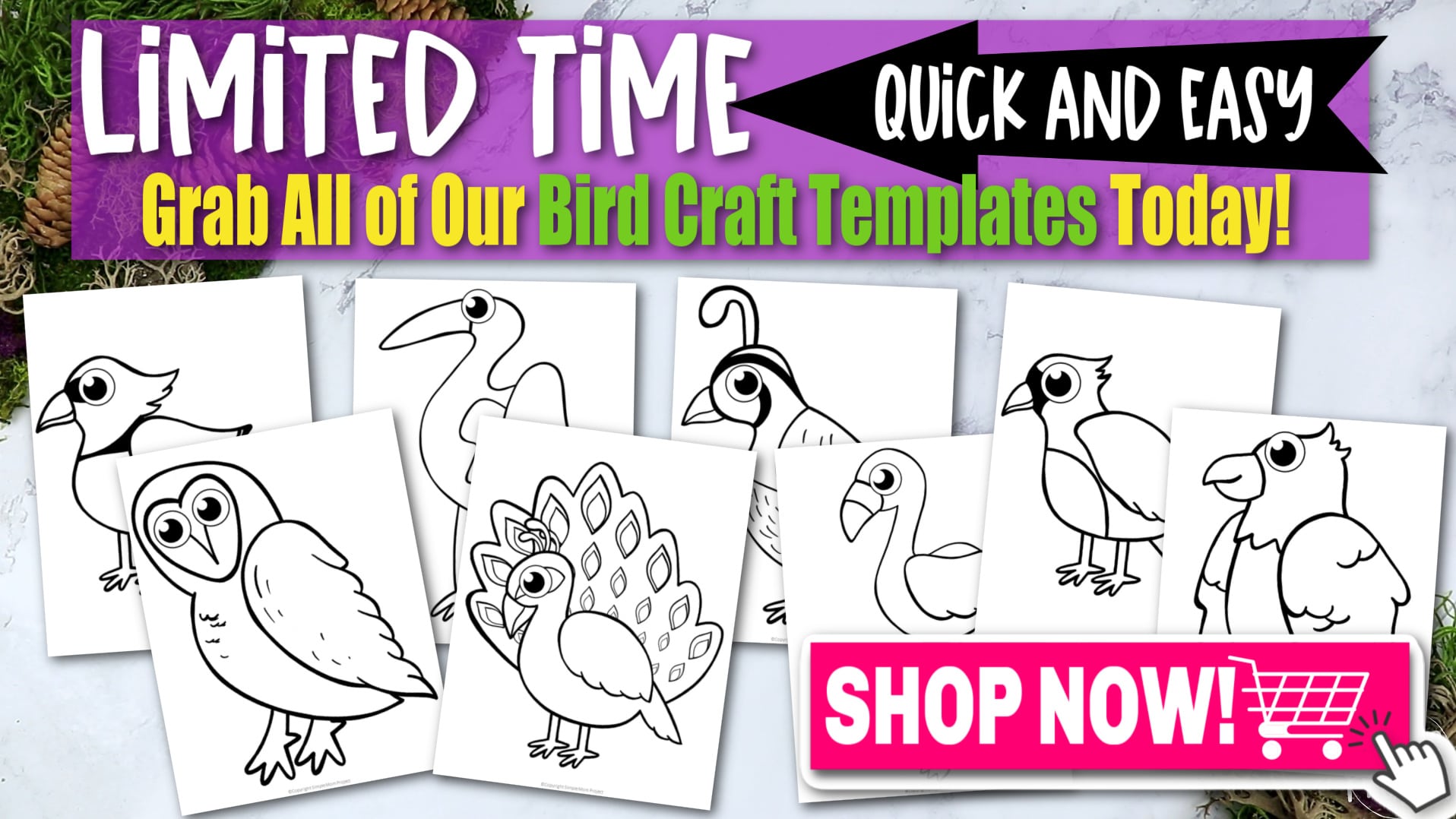 *By the way, this post may contain affiliate links which means I may receive a small commission at no additional cost to you if an item is purchase through that link. For more information, click here.*
Printable Crane Template
Printable Crane Template Materials Needed:
Printable Crane Template (FOUND AT THE BOTTOM)
Make your child's finished crane template a forever memory by laminating it! We use this laminator and cannot express how much we love it! It is not only inexpensive, it is SO easy to use!
Your kids will love seeing how much you adore their art work when you laminate and display it for years to come!
Looking for more amazing bird crafts ideas? Check out our Crane craft and Stork template.
Ideas for Printable Crane Template
Prepare for a busy and productive week with cranes!
These are some ideas for using the printable crane template in your classroom or home routine.
1. Magnificent Crane Books for Kids
Learn about these elegant cranes by reading these educational books.
Discover fascinating crane facts, stunning crane images, and more.
These books go well with the printable crane template and can be read at any time of day.

2. Animal Classification Activity
Children are always captivated by birds.
This printable crane template idea is a great way to teach your preschoolers and kindergarteners about animal classification.
Because we are learning about cranes, you may also incorporate other birds from our bird template collection.
You can begin by explaining that animal classification is the process of categorizing animals into groups based on their characteristics.
Animals are divided into groups based on what they eat, where they live, and how their young are born.
Begin with the group of birds, which have feathers, and wings, and lay eggs in nests.
You may also introduce other crane species such as the sandhill crane, whooping crane, red-crowned crane, and more.
3. Crane Stick Puppet
This printable crane template can be used in a variety of art projects.
This crane drawing will surely delight your children as they create crane stick puppets.
Let's get started on this crane craft with some popsicle sticks, scissors, and glue!
Print a copy of the printable crane template and cut the crane drawing out.
Your little ones can paint the crane first or leave it uncolored.
Glue the popsicle stick to the back bottom of the crane.
You can print two or more crane templates so your kids can play with these puppets together with their friends.
These crane puppets are also excellent for pretend play and imaginative storytelling with your preschoolers and kindergarteners during reading class.

4. Paper Crane Craft
Cranes make great origami models.
This printable crane template idea allows children to exercise their fine motor skills by folding pieces of paper to build a crane craft.
This paper crane craft is perfect for children and adults!
Begin with a square piece of construction paper.
Fold the paper into a triangle.
To make a smaller triangle, fold this triangle in half.
Fold two little vertical triangles on the sides after opening it.
To make a little triangle, fold the tip of these two triangles together.
Next, fold the whole thing in half vertically and outwards.
Raise the top of the triangle, making the neck of the crane.
To make the crane's beak and face, fold a little part of the upper neck.
You may do this with different colors of construction paper.
This paper crane craft makes lovely decorations for your room or porch.
These free printable crane template ideas are a nice way to spend the weekend with your family.
Your children will be more interested in cranes and other birds than ever before.
We're always delighted to share these suggestions, which might help you organize your lesson plans or plan an outdoor activity for your children.
Printable Crane Template: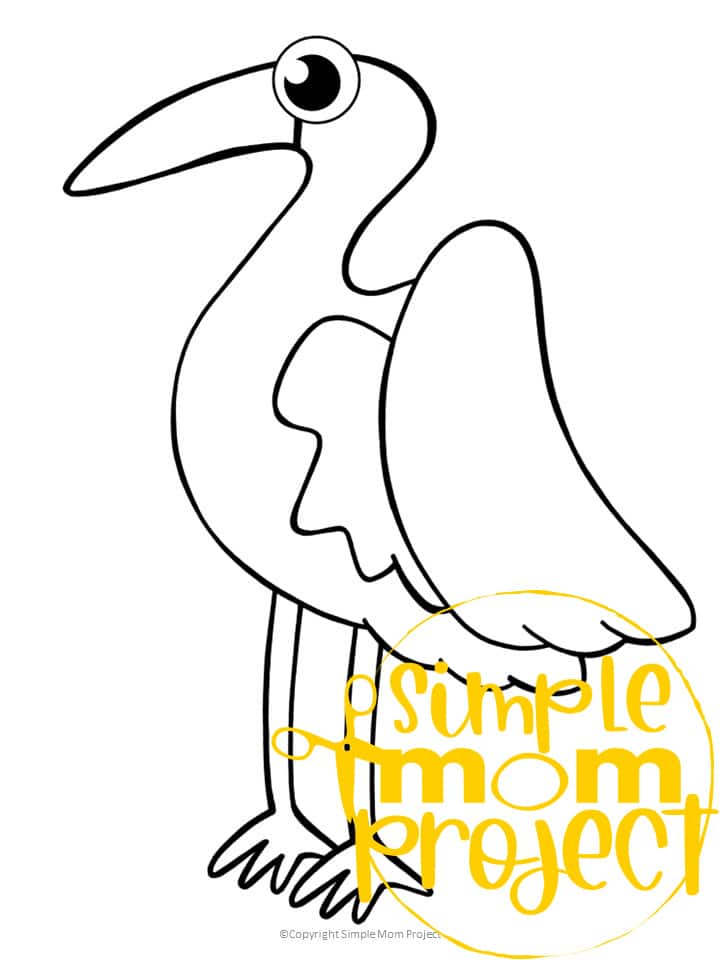 Let's get started on this crane drawing with some craft supplies including feathers, sequins, beads, and more.
Allow your children to color or paint if that is all they want to do.
When I made this crane template for my kids, they decorated it with feathers and sequins.
Art activities, such as the one provided by this printable crane template, help to develop and increase a child's creativity.
Allow children to explore with different craft supplies to customize and create a stunning crane.
We hope you enjoyed preparing for your lessons as much as we enjoyed sharing these ideas with you.
Tell us about your enjoyable experiences with this printable crane template.
Leave us a message in the comment section.
When you have finished, be sure to share your creation on Simple Mom Project's Facebook Page and follow me on Pinterest!

Kaitlen D.
More Fun Bird Templates