Summer is a great time to get your friends and family to the beach or get active with outdoor games.
A beautiful beach calms and refreshes you, but sometimes the sun is too strong.
There are a lot of beach umbrellas and tents at the beach because these are easy to set up and will provide a much-needed protection from the UV rays of the sun.
That's why we came up with adding this easy printable beach umbrella in our beach template collection.
This printable beach umbrella template provides an imaginary shady place to hang out while your children are counting down to days until they hit the beach.
Don't wait any longer!
Download and print this beach umbrella drawing now!
*By the way, this post may contain affiliate links which means I may receive a small commission at no additional cost to you if an item is purchase through that link. For more information, click here.*
Free Printable Beach Umbrella Template
Beach Umbrella Template Materials Needed:
Printable Beach Umbrella Template (FOUND AT THE BOTTOM)
Make your child's finished beach umbrella template a forever memory by laminating it! We use this laminator and cannot express how much we love it! It is not only inexpensive, it is SO easy to use!
Need more easy beach templates for children of all ages? Check out this free printable Sun, Beach Ball and Beach Pail & Shovel template.
Your kids will love seeing how much you adore their art work when you laminate and display it for years to come!
Ideas for Beach Umbrella Template
Here are some of the few lists on how to incorporate this free printable beach umbrella template in your everyday life with the kids
1. Beach Day Stories
During the summer months, everyone loves going to the beach.
My preschoolers love reading these amazing books about adventures at the beach to feel the summer vibe even before going to bed.
2. Easy Umbrella Craft for Kids
Making this printable cut-out beach umbrella template inspires us to create a DIY mini beach!
Gather all the simple materials like cupcake liner, popsicle stick, paper plate, crayons or paint, glue, scissors and other craft supplies.
Draw a line to mark the shoreline on the paper plate.
Paint the ocean portion with blue and brown for the sand portion.
Then fold the cupcake liner and glue the popsicle stick on it, this will be your beach umbrella.
My kids used some clay to create a mini bucket filler, shovel and other things we saw at the beach.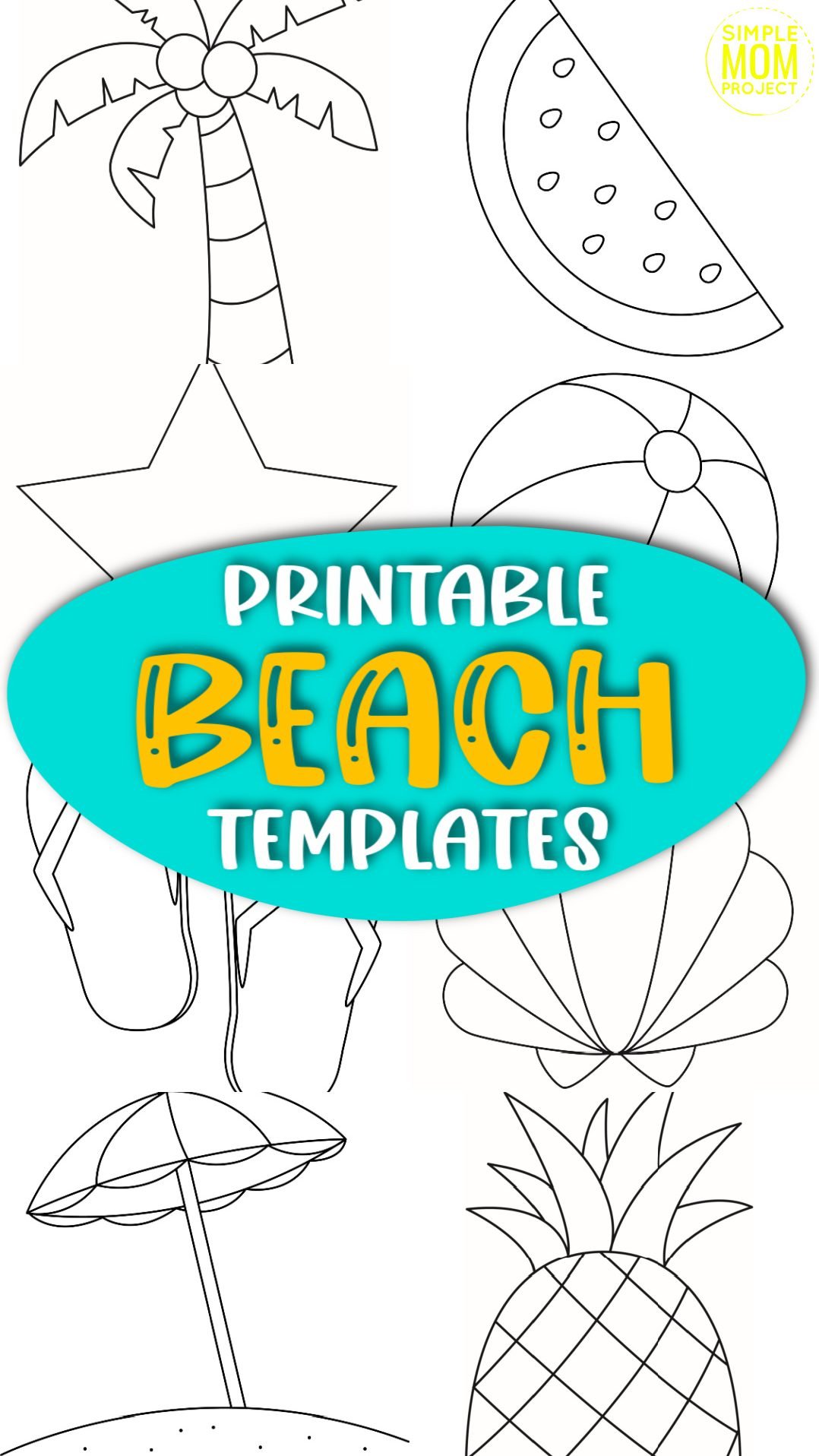 3. Enhances Decision-Making Skills
This simple printable beach umbrella template will enhance your child's decision-making skills.
Simple decisions are fun, like what color they will use to fill in this cartoon beach umbrella drawing.
Let them decide if they want to turn this beach umbrella template into a DIY craft they have seen on the internet or however they want to decorate it.
This brilliant idea will also help them to express themselves.
4. Day Trip to the Beach
My kids are always looking forward to summer yearly because we love to travel to beaches.
Making this free printable beach umbrella template added excitement on our vacation trip!
The beach is my family's happy place.
It's really good for our health and strengthens our relationship.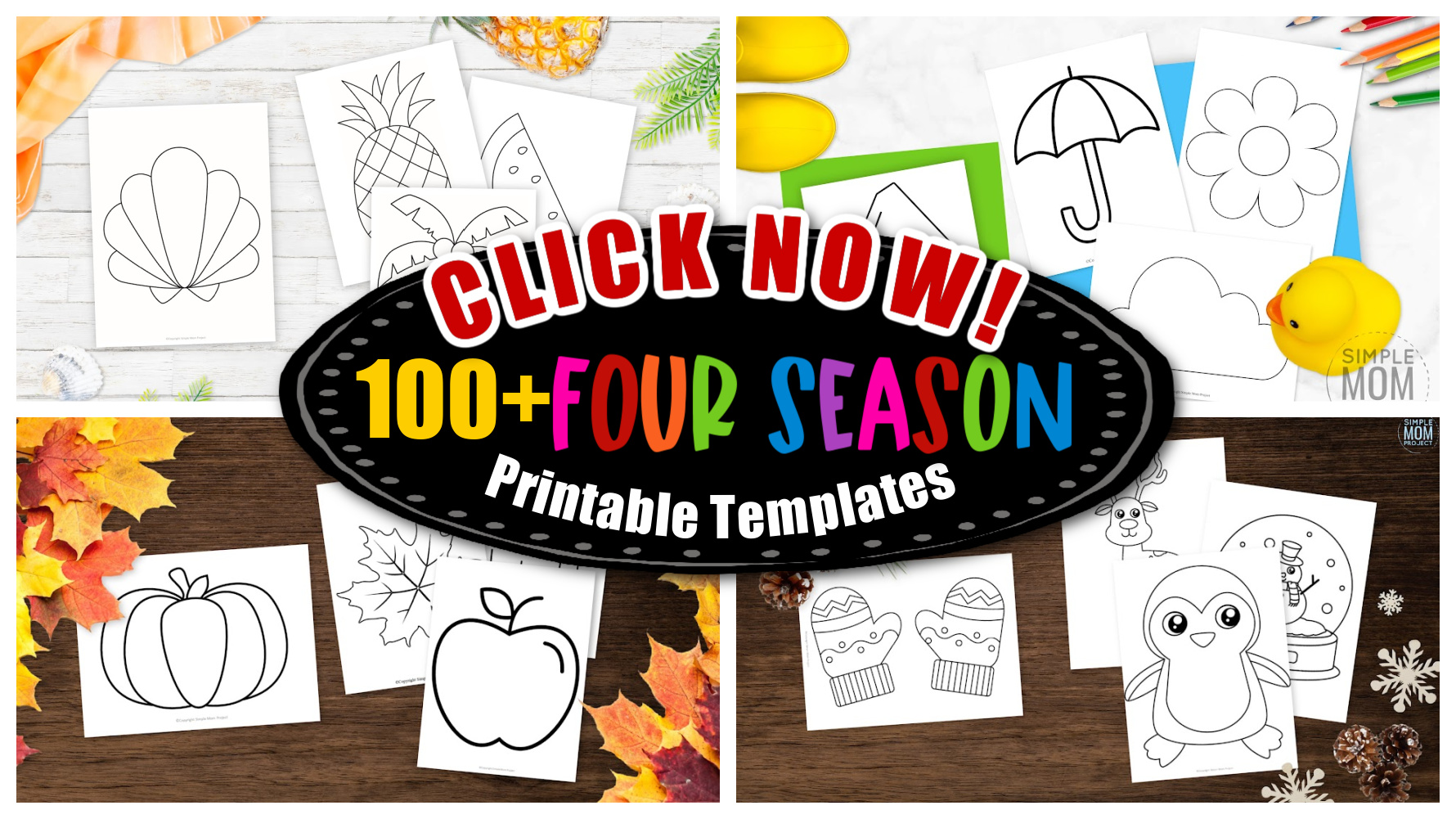 Don't forget to bring your beach essentials and beach umbrella when you head to the shore this summer!
We are confident that your toddler, preschooler and kindergarten will surely love these bright ideas on how to maximize the use of this free printable cartoon beach umbrella template.
Printable Beach Umbrella Template:
This free printable beach umbrella template is a basic black and white line drawing.
Take out all the coloring and crafts materials and let your children decide how they want to decorate this cartoon beach umbrella clip art.
If you and your preschooler enjoyed making this printable beach umbrella template, be sure to leave a comment on all your incredible experiences in the comment section.
When you have finished, be sure to share your creation on Simple Mom Project's Facebook Page and follow me on Pinterest!

Kaitlen D.
More Fun Beach Templates