Hey there, curious minds and future entomologists!
Have you ever wondered how to make learning about ants fun for our kids?
These small yet powerful creatures are perfect for exploring when our children are learning the letter A, as well as bugs and insects.
We invite kids of all ages to an adventure filled with ant-themed activities.
With our ant template, which they can use in a variety of exciting ways, kids are sure to have a lot of fun!
But there's more!
In the most exciting way possible, we're about to win you over to these little, busy insects.
So get ready to learn about their fascinating lives!
Are you a parent, teacher, or a caregiver who had enough of the same old and looking for something extraordinary?
That's where our ant crafts and activities come in to save the day.
Thanks to some teeny, six-legged friends, get ready for a wild trip of fun and adventure!
It's time to break the monotony and explore the amazing world of ant crafts and activities! 
*By the way, this post may contain affiliate links which means I may receive a small commission at no additional cost to you if an item is purchase through that link. For more information, click here.*
Ant Theme Lesson Plan
Did you know that ants are the builders and artists of the insect world?
They build magnificent dwellings and have a few peculiar habits.
Learning about ants can be super fun and exciting, especially when you're just a little toddler.
It's like opening a door to a world full of curiosity and wonder.
Now, if you were to ask me about the lesson plan I created for my own children with an ant theme, I'd say it's jam-packed with a ton of fun indoor and outdoor activities.
The super fun part is that you may create your own as well!
Whether you enjoy painting, drawing, or dressing up as ants for pretend play, we've got you covered.
We've listed all the resources we used below, and they're available on Amazon.
Why settle for the slow lane when Amazon's speedy shipping can have your ant-themed items at your door faster in no time!
1. Hey, little ant is a great book if you want to incorporate some storytelling into your lesson plan. My children like acting out scenes and retelling the stories in this book.
2. My kids love dressing up, so dramatic play will always be on our list of things to do. I gave my daughters this ant costume to help them with their dramatic play as they reenact a few scenes from the book.
3. You may also play this fun ants picnic party board game anyplace, whether indoors or outside. Kids learn about teamwork while playing this board game, which encourages cooperation.
4. The kids would have so much fun making snacks with an ant theme. I made some cookies in the shape of ants and used this ant food pick to pair them with brownies with chocolate chips.
5. I used this ant plush toy to teach my kids about ant anatomy. They were able to learn about various body parts of ants, including the head, antennae, legs, and more.
6. During our science exploration lesson, I got my daughters this observation kit. Kids will be inspired to make observations and pose questions about ant behavior by this kind of fun bug theme activity.
27 Ant Crafts and Activities for Kids
You will find a variety of interesting crafts and activities on this organized list that are all designed to pique your child's interest in these amazing ants.
The beauty of everything?
There's no reason to go anywhere else; everything you need is right here!
These ant crafts and activities offer more than just a chance for you and your children to connect; they also present a chance to develop young minds and create lifelong memories.
1. Free Printable Ant Craft Template
What else can you look for on a template?
This printable ant craft template is free, quick to download, and simple to construct with your children!
There are so many fun things you could do with this ant craft that you should check out the website!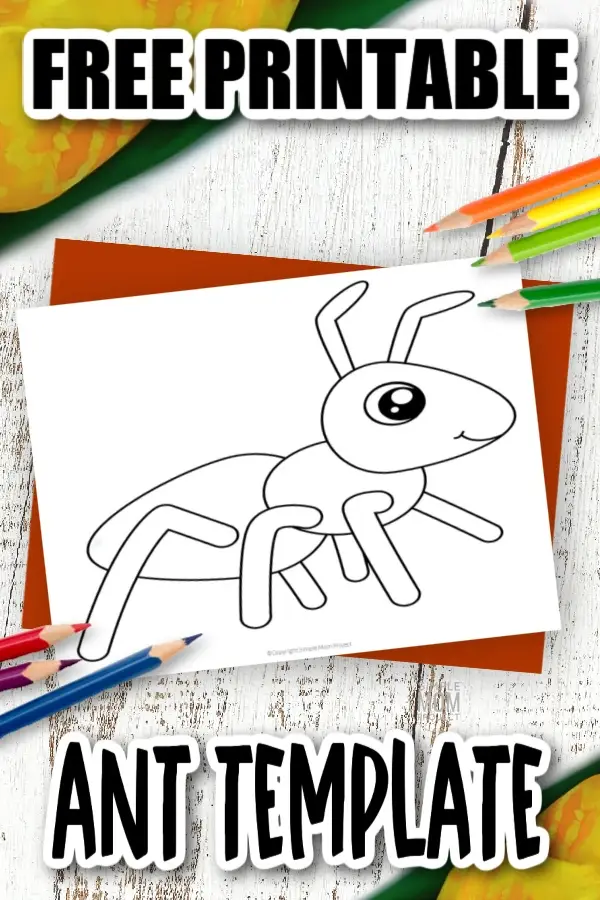 2. Free Printable Ant Template
Looking for a fun and creative way to keep your kids engaged after watching "A Bug's Life"?
Use this ant template to spark your children's imagination and creativity.
It's as easy as 1, 2, 3, and it'll keep those little hands busy with some crafty fun.
Who knew a movie about bugs could inspire such creative adventures?
3. Fine Motor Activities: Ant Farm
Wondering how to introduce your little explorers to the captivating world of ant farms?
If your kids haven't had the pleasure of meeting these tiny tunneling wonders, you're in for a treat.
All you need to get started is a blank sheet of paper, a black marker, a handful of black beans, and glue.
This would help them improve their fine motor skills while also keeping them focused on the activity.
Need more adorable ant crafts to kickstart your bug-themed adventures?
This is really simple to do with the help of the ant template available on the website.
If you're searching for a quick and easy project to make with your children, add this to your ant-themed crafts!
Do you know how much ants love honey?
In this activity, you will use honey to spell the word ant.
With this A is for Ant activity, you can incorporate science and letter recognition into your lesson!
Check out the website and read the post right away because what happens next will surprise you!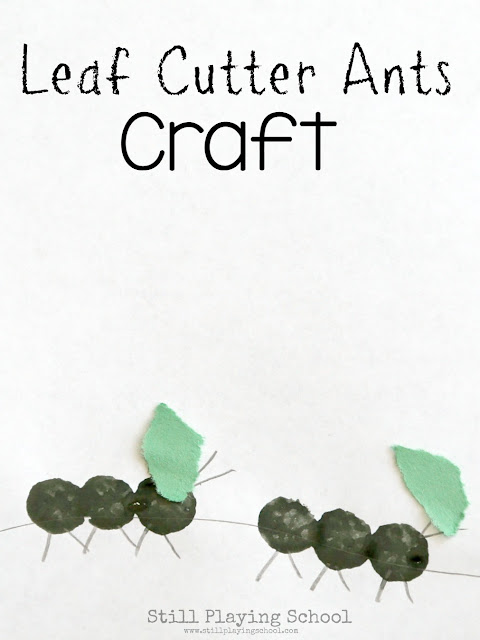 6. Leaf Cutter Ant Craft for Kids
Did you know that leaf-cutter ants can be found in the rainforest?
Before you begin this craft, show your children a short video on leaf cutter ants so they can understand what they are doing.
The activity requires kids to tear paper, which is fantastic for their fine motor skills.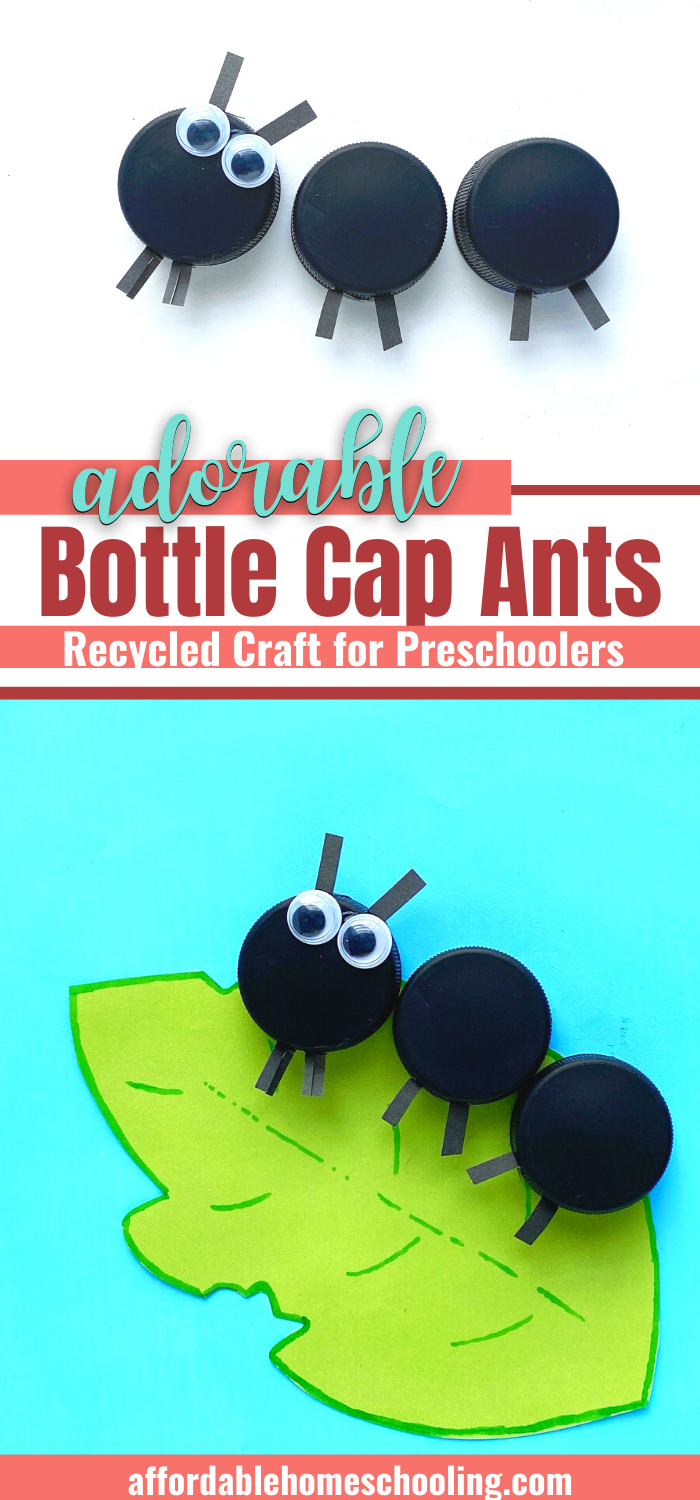 Did you know you can make these amazing ant crafts out of recycled household items?
We will need bottle caps to create ants for this ant art activity.
So, hold off on throwing away your bottle caps just yet because they are useful!
Have fun creating your ant bottle caps and check out the website for the whole article!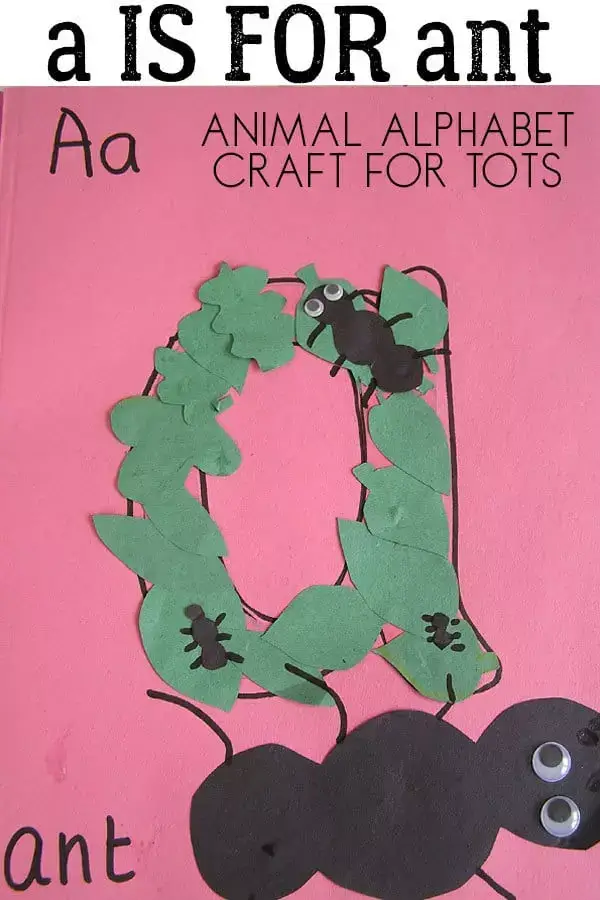 8. A is for Ant – Animal Alphabet Craft for Toddlers
Why not introduce animals as you learn the alphabet?
Start with the letter A and use the word "ant" to represent it.
For children, ant is a simple word to say and remember.
Incorporate this animal alphabet project into your activities as you teach your children about the letter A!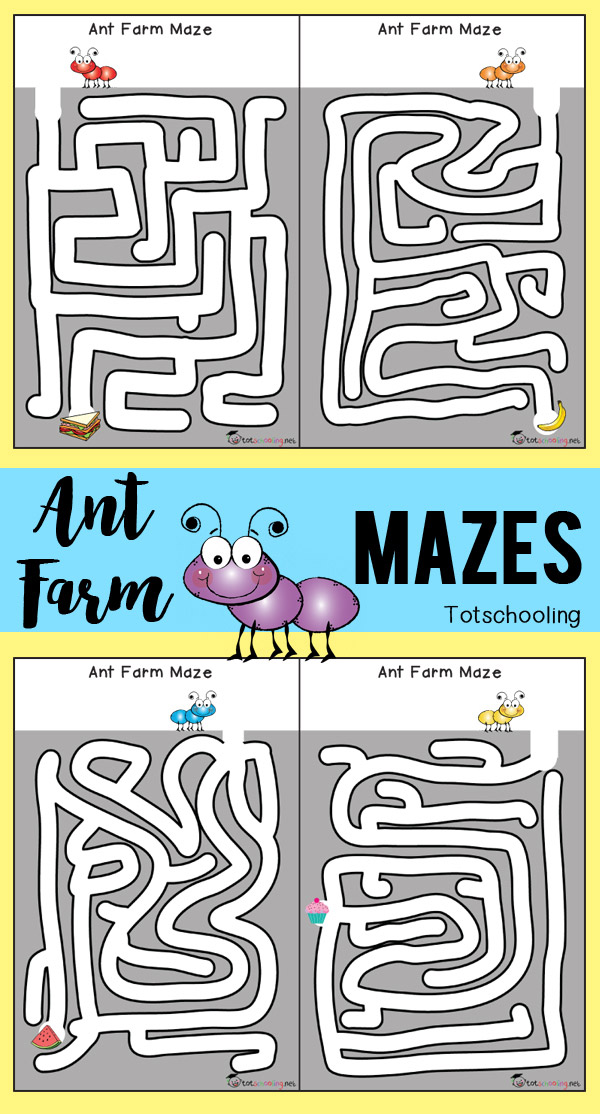 Ready for a fun parenting hack?
Have you ever wondered how you could easily improve your child's ability to concentrate and solve problems?
This ant farm maze is the worksheet you need if you want to give your kids something to do for hours.
Download and print the free ant farm maze from their website so kids may use it whenever they want.
10. Hands-On Play Dough Ant Life Cycle Activity
Always enjoyed playing with playdough?
Why not use it to teach your children about the ant's life cycle?
This is a great addition to your home science and sensory bin activities.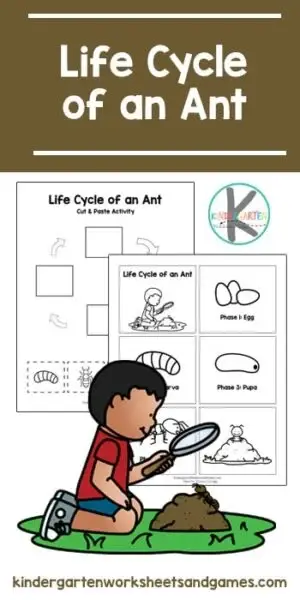 11. Free Life Cycle of an Ant Printable
What is a great science lesson for young children from preschool through first grade?
The fascinating world of ant life cycles!
Printing is free, simple, and requires no prep!
12. Easy Fingerprint Ant Craft for Preschool
 Want to keep those little fingers busy with a super fun and creative project?
Allow your children to use their thumb, index finger, or even their pinky finger to create the ants if they so choose.
Kids are using creativity to create their ant crafts, so it's good to let them get a little messy!
13. Bobble Head Paper Ant Craft for Kids
Do you agree with me that creating 3D crafts is incredibly difficult?
This bobble head paper ant craft, on the other hand, will prove us wrong!
My kids enjoyed how the ant bobble head looked on their crafts.
They liked how bobbly the head gets as they try to move their crafts.
Check out the instructions for making one right away.
I'm sure your kids will like it too!
14. Torn Paper Ant Hills With Fingerprint Ants
Wondering how to practice fine motor skills in a fun way?
How about tearing and fingerpainting?
It's fantastic to combine them in an activity, which makes this craft of fingerprint ants and torn paper ant hills wonderful.
As they rip the paper, children can develop the tiny muscles in their hands.
Add this to your list as well, so visit the website to learn more!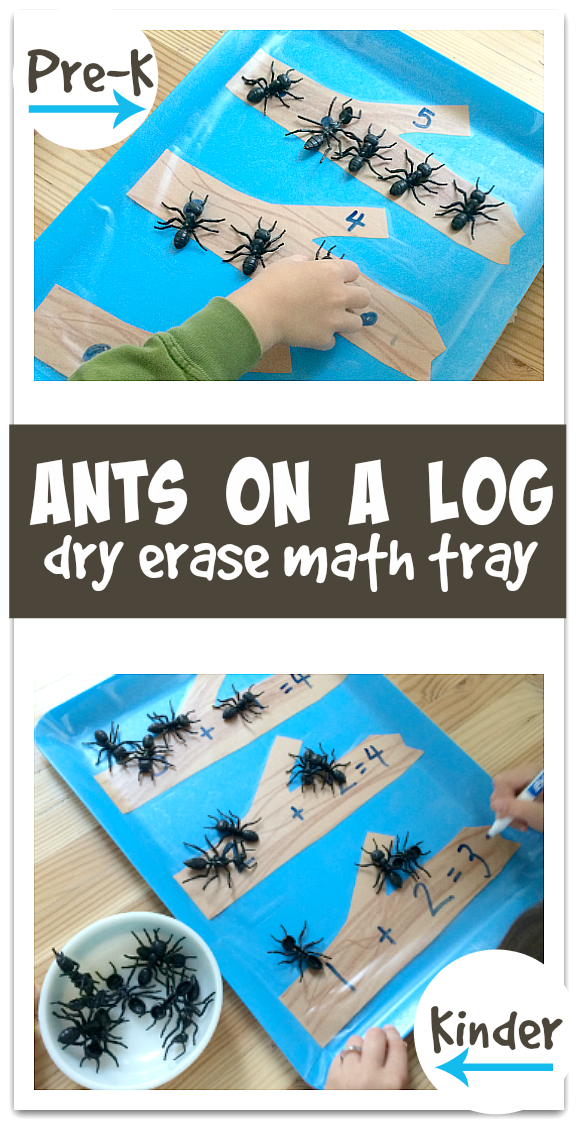 Are you looking for a fun approach to teach mathematics to your kids?
Why not try out this math tray activity called "ants on a log"?
This is great for children in pre-k and kindergarten to develop their math skills.
With this activity, math will be incredibly simple and enjoyable for kids!
Isn't it fun to upcycle an egg carton to make something new?
This recycled ant craft is the reason I can't throw away our egg cartons.
Create an ant craft out of egg cartons!
Check out the website to see how cute the ants would look with an egg carton and make your own today!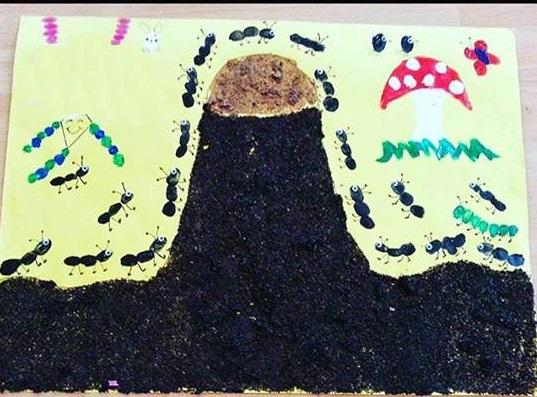 17. Making Ants out of Fingerprint
Have you ever been up close to an ant hill?
You will use your fingers in this activity to create ants that are climbing up and down their ant hills.
For your ant hill, you are allowed to use any dark-colored materials, including real dirt, black stones, and black tea.
For more information on how to create your own fingerprint ants and ant hill, check out the website!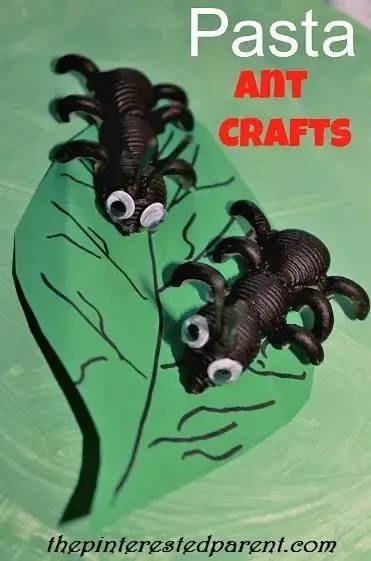 18. Pasta Ants & Pasta Tree Crafts
Do you want to add a little more originality to your ant-themed crafts today?
Why not add pasta shells to the combination?
My girls loved getting to collaborate with them on their projects.
It was a fresh craft activity for us to glue them together and paint them black to make them look like ants.
This is not your average ant craft, so check it out now and make your own!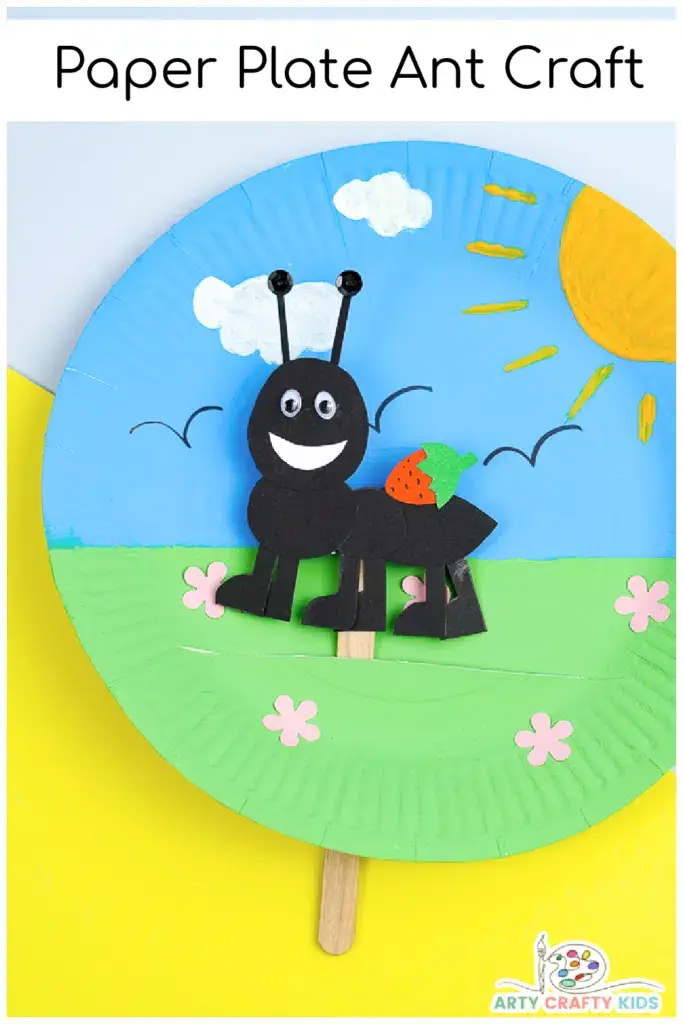 19. Paper Plate Ant Craft for Preschoolers
Have you considered the benefits of including art into your playtime activities?
Just like this paper plate ant craft, which was both simple and enjoyable to do.
My kids were very eager to play with it and create scenarios and stories for the ants after finishing this activity.
This is the craft to do if you want to unleash your kid's imagination to the fullest!
20. A is for Ant: An Ant-Themed Alphabet Craft for Preschoolers
Ever find it a little tiresome to teach the alphabet to preschoolers?
Imagine how much more interesting and engaging it becomes when combined with fun and creative crafts!
Use the ant to represent the letter A in your alphabet drills.
Why not get started with this activity now that a letter A ant template is available for free printing?
Visit the website to read the entire article!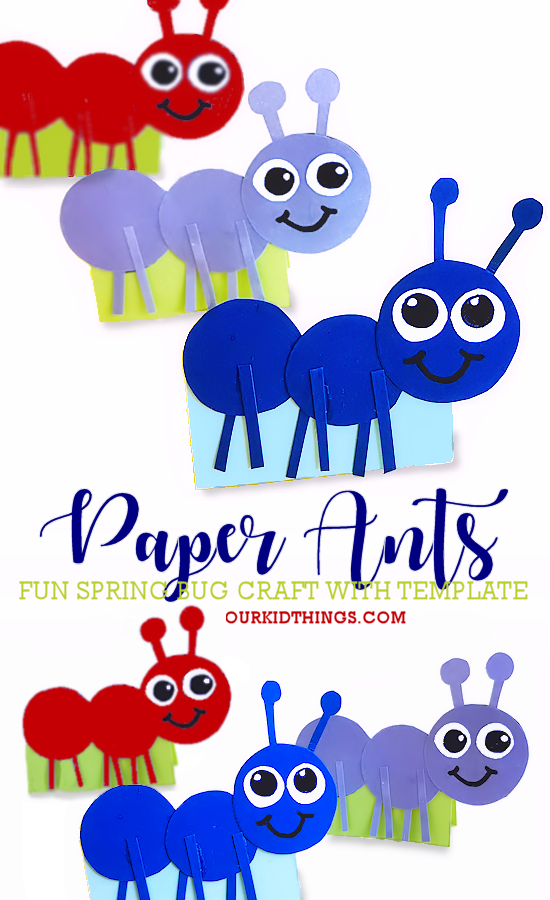 Is it just me, or does having a free template make an art project so much easier?
This is the craft to do if you're looking for an easy paper ant craft for your kids.
With just cardstock paper, scissors, glue, and a pen, this can be made very quickly.
Start your paper ant crafts right away by visiting the website and downloading the template!
Are you a fan of simple 3D projects that your children can enjoy doing?
You're in for a treat because making this curled paper ant is a surefire hit!
My kids had fun curling the paper strips we used to make the ant's body using a marker.
Check out the website to see how wonderful it looks when it's finished!
Have your little explorers been buzzing with ant colony questions?
Prepare yourself for some fascinating insights and discoveries, then!
I found this cute ant project that was the perfect ant art activity for kids.
We built a colony of black ants!
And, of course, the kind of ants that we could keep in our house.
Like us, you'll love making crafts with pipe cleaners and polystyrene balls!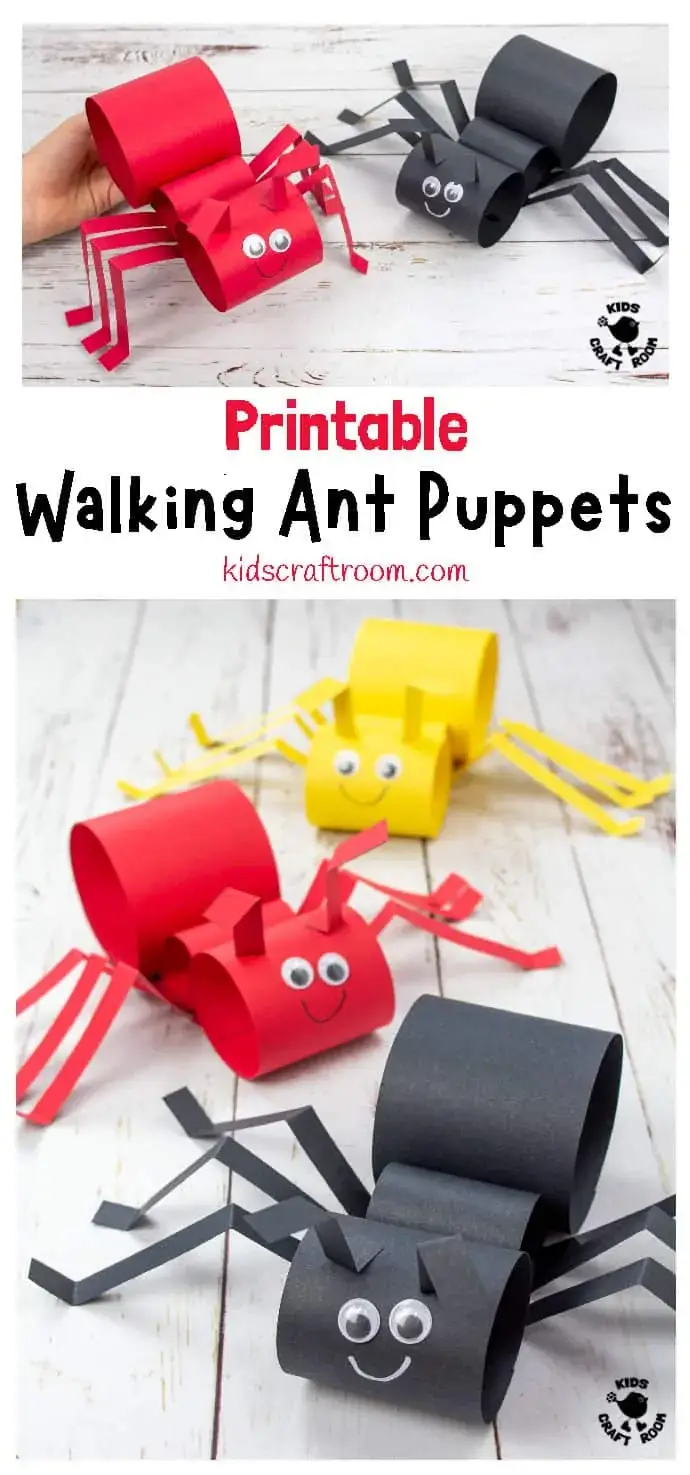 Looking to add some flair to your children's puppet shows or classroom decorations?
This walking ant craft doubles as a lovely decoration for an ant-themed classroom setup and a multifunctional puppetry prop.
It also includes a printable ant craft template to make the process easier and smoother!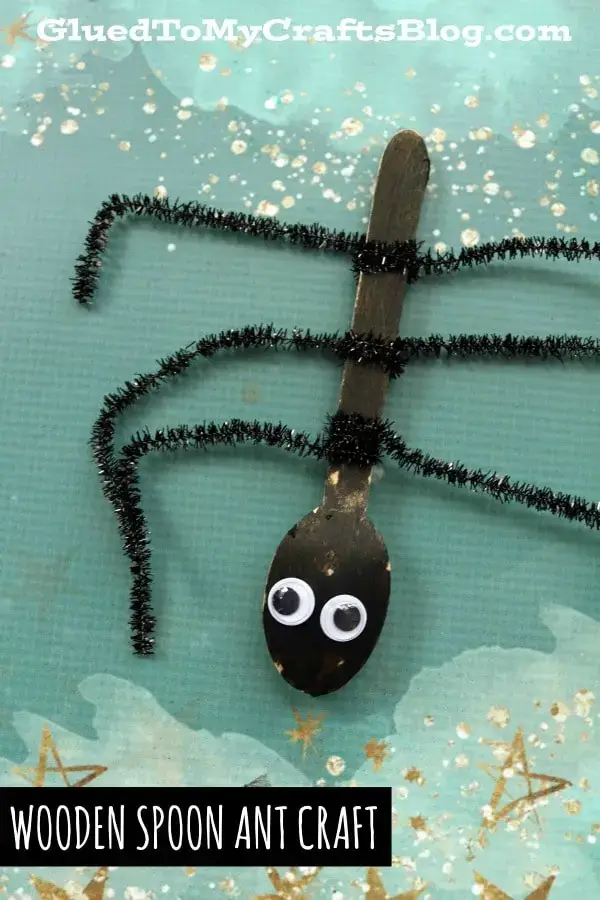 25. Wooden Spoon Ant Craft Idea
Did you know that your children can become totally fascinated with a plain wooden spoon?
They were thrilled when I told them it could be used to create an ant!
We made a lot of these wooden spoon ant crafts and used them to decorate our art walls to seem like ants were crawling on them.
Isn't it amazing how children are naturally attracted to bugs and other creepy crawlies?
Because of this, I made this easy ant puppet for one of our bug-themed activities, and the kids were so excited!
We also made the nutritious ant snack that kids absolutely loved to munch on their snack time.
This is great for children who enjoy bugs but are finicky eaters.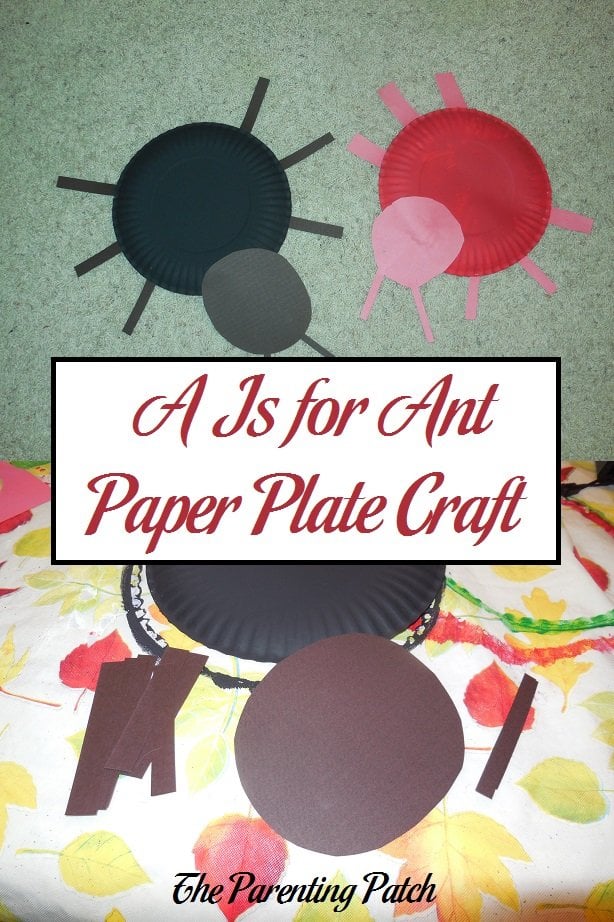 27. A is for Ant Paper Plate Craft
Excited to learn about the letter A with this A is for ant craft?
Don't forget to grab some paper plates!
You should also have black and red paint on hand, as well as paintbrushes, construction paper in those colors, scissors, and glue.
Are you ready to explore the buzz around ant crafts and activities – a perfect combination of fun and education for children of all ages?
Get ready to take off on an ant-themed adventure!
Our free printable ant template makes it simple for kids of all ages to recreate all these amazing ant-themed activities.
It also provides a sense of wonder and respect for the beautiful species in our world.
Watch as your children explore, imagine, and connect with the fascinating world of ants through these delightful crafts and activities.
And parents, if you've been having a blast creating ant crafts with your little artists and want to show off your masterpieces, don't hesitate!
Send us a copy of your amazing creations by emailing them to us.
Let's turn your creativity into an inspiration for others and create a buzz of interest around ant-themed crafts!
When you have finished, be sure to share your creation on Simple Mom Project's Facebook Page and follow me on Pinterest!

Kaitlen D.