Approaching a week starting to learn an uppercase letter?
Use the bubble letter we've prepared for you and your kids this week!
This black and white uppercase R template can be used for a number of activities at home and in the classroom.
Learn other words that start with the letter R, such as robot, ribbon, rocket, rainbow, and more, while learning how to write the capital R.
Use this a coloring page, a crafting reference, a worksheet for writing exercises, and a visual guide for reading sessions.
Whatever you need to print it for, it is free and very simple to do so.
Acquire a variety of abilities when learning about the letter R, regardless of how it is used.
They'll be able to develop strong letter and word recognition, fine motor skills, coordination, and creativity.
Make this week productive and fun by learning about an uppercase letter!
Please feel free to print your copies immediately!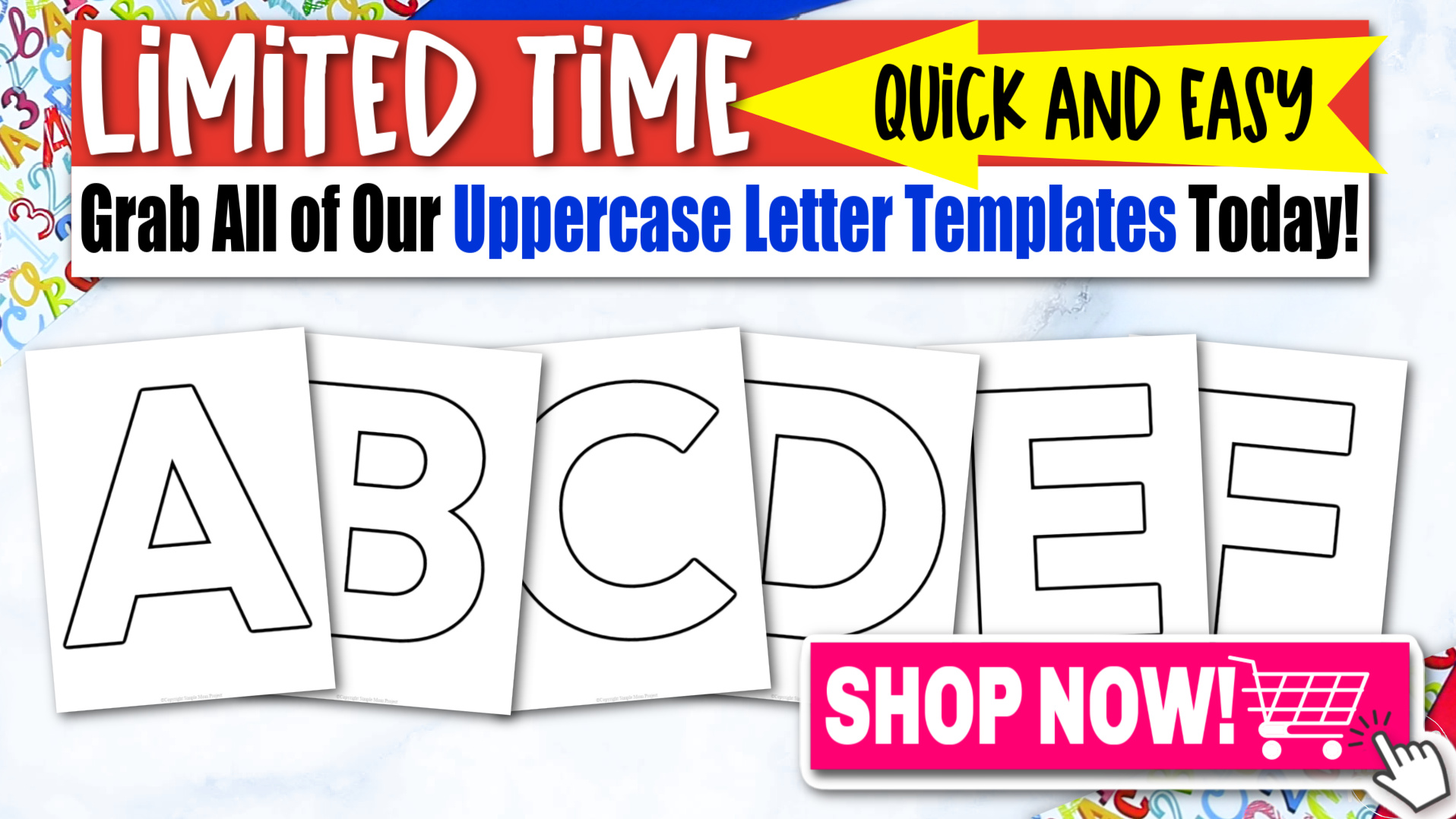 *By the way, this post may contain affiliate links which means I may receive a small commission at no additional cost to you if an item is purchase through that link. For more information, click here.*
Printable Uppercase Letter R Template
Printable Uppercase Letter R Template Materials Needed:
Printable Uppercase Letter R Template (FOUND AT THE BOTTOM)
Make your child's finished letter coloring page a forever memory by laminating it! We use this laminator and cannot express how much we love it! It is not only inexpensive, it is SO easy to use!
Your kids will love seeing how much you adore their art work when you laminate and display it for years to come!
Looking for more amazing uppercase alphabet fun ideas? Check out our Letter Q, C and H Templates.
Ideas for Uppercase Letter R Template
Check out all of these ideas for how you may include this printable uppercase letter R template into your activities.
We made certain that all of these are fun while also being simple to implement.
Simple supplies are all you need for these, along with the printable uppercase letter R template, of course!
To learn more about them, keep reading!
1. Resources for Learning the Uppercase R
Along with providing you with a template for the capital letter R, we also wish to assist you in setting up a learning environment for your children.
Set the tone for uppercase R learning by giving the kids these resources before they start on the printable uppercase letter R.
You can use these resources to organize your lesson plans or to decorate your classroom or study corners.
These resources will certainly assist you in motivating the children to learn more uppercase letters.
Read a book about a robot and a rabbit during circle time to get the kids interested in the topic.
Gather everyone together on a rainbow play mat once you've finished reading these stories to them!
They would surely be fascinated with characters starting with the letter R, specifically the robot.
So, use a robot building set to help children hone their fine motor and construction skills.
It is best to complete all of these activities before having them design their printable uppercase letter R template.
Check out all of these low-cost and easy-to-find materials by clicking on the links below!
2. Preschool Coloring Pages
Do your kids want to do something creative this week?
Use this free to print uppercase letter R template for your coloring projects!
This is excellent for use as a coloring page because it is black and white and simple to fill in with various crayon colors.
Because a rainbow begins with the letter R, you may use various color shades to make a coloring page template that looks like one.
Allow children to express their creativity by combining different hues to make their own unique letter R coloring pages.
Aside from crayons, kids can also use paint and colored markers to customize this coloring page.
This idea works well for encouraging children to be creative and make decisions about what to do with their coloring pages.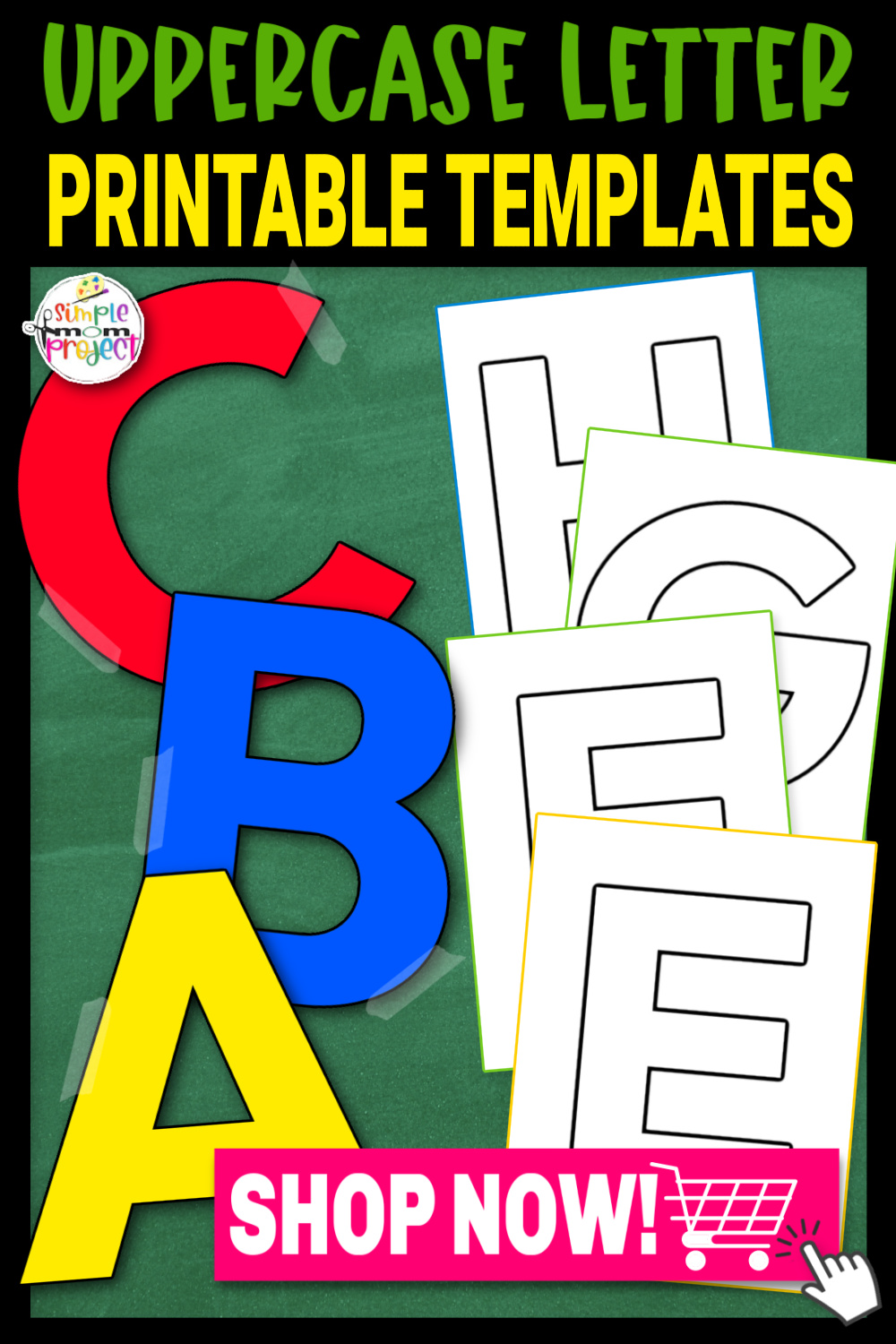 3. R for Robot
Did you know that this printable uppercase letter R template may also be used in STEM activities for preschool and kindergarten children?
Robots start with the letter R, so learning about them in a science lesson or STEM project is perfect.
You may begin by displaying various images of robots in different types.
There are many things of their kind that kids will surely be interested in.
Start your class by introducing some interesting information about robots, such as how they are created, what they are used for, and how they work.
If you have a robot toy, showing it to the class would be an excellent teaching tool.
The kids can then make their own robot crafts using the printable uppercase letter R template.
They are allowed to attach any materials they have to the template to build a robot.
It can be empty tissue boxes, cut-outs from aluminum foil, straw, or any other available handicraft materials.
Because children will be creating their own robots from scratch using a variety of materials, this idea can also serve as a STEM preparation project.
4. Learning the /R/ Phonic Sound
This uppercase letter R printable template is an excellent visual aid for learning the phonic sound /R/.
One of the letters in the alphabet that kids have difficulty pronouncing is R.
But with the right exercise and activity, we can always practice a lot and learn how to speak it correctly.
Learning words that start with the letter R is usually a good place to start.
Spend some time practicing repeating words like red, robot, ribbon, rainbow, rabbit, reindeer, and others while emphasizing the first letter of each word.
Use this uppercase letter R printable template to create a phonic flashcard that you can use to reinforce the phonic drills.
This can be printed on colored paper, cut out, and attached to a thicker piece of paper to produce a durable flashcard.
These are the most effective uppercase letter R teaching ideas we've found!
We can't wait to see you and your kids put all of these ideas into action!
With this printable uppercase letter R template, we promise that learning will be fun and memorable for you.
If you'd like to see more of them, feel free to browse the rest of our uppercase collection!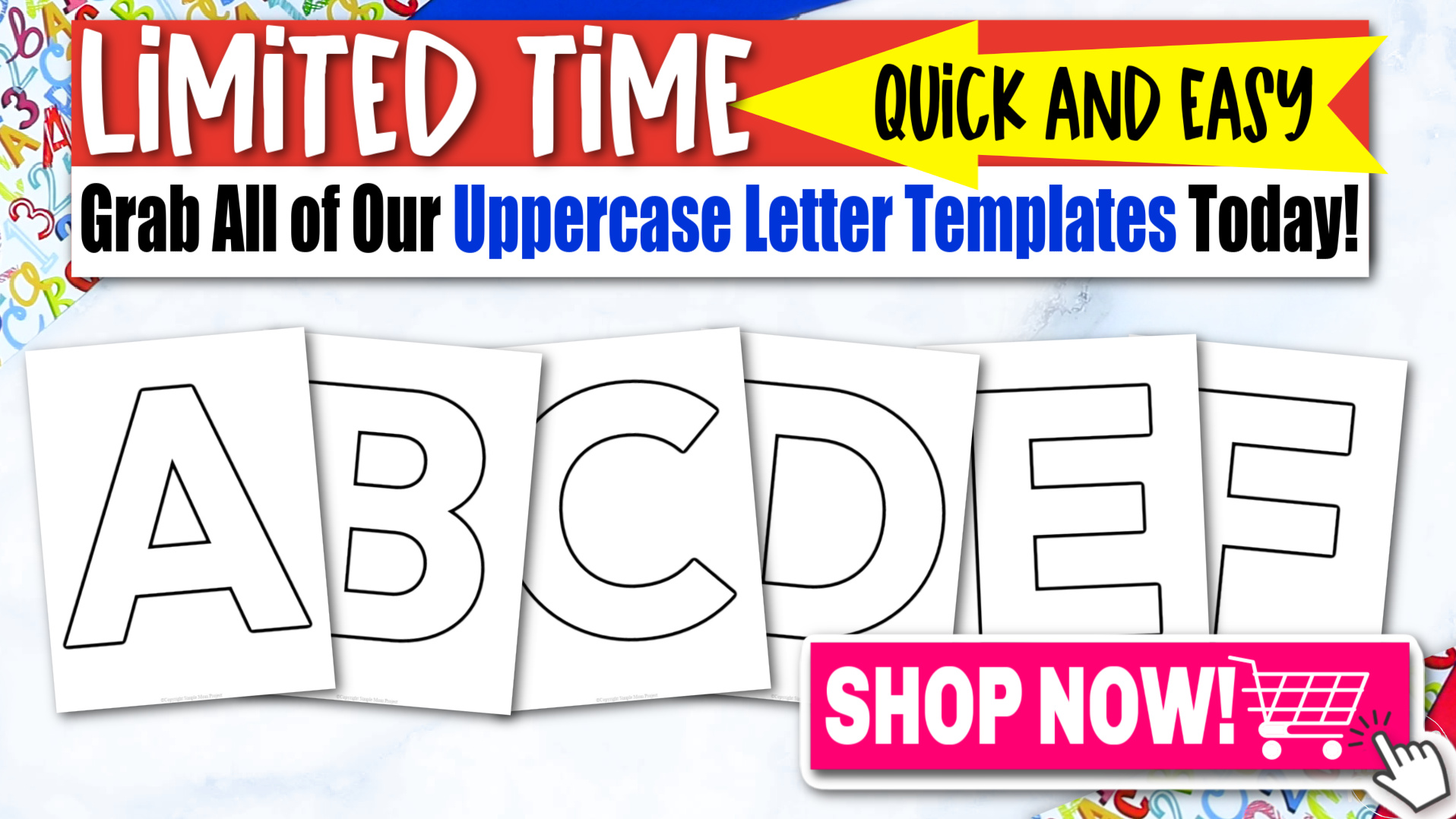 Printable Uppercase Letter R Template: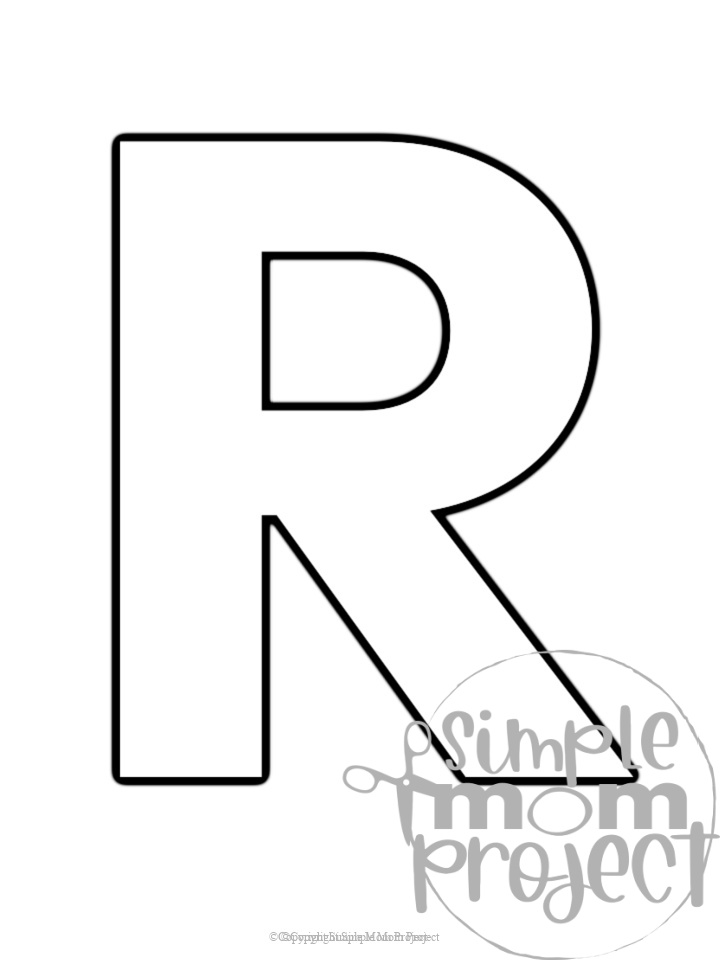 Dreaming of rabbits, rainbows, and robots?
Use this uppercase letter R printable template to bring your dreams to reality.
This is a black and white letter stencil that may be readily altered to fit your specific needs.
You are welcome to print this out and color it with any and all colorful crayons you have if you want to create a coloring page for your coloring activities.
Do you feel like making something that starts with the letter R?
To create one, use this letter outline and various crafting materials.
This uppercase template is the best choice if you want to use an alphabet theme to decorate your classroom or study rooms.
It can be used to create an alphabet flashcard, word wall, and bulletin board.
This wonderful pattern is perfect to use to decorate your children's walls and doors if their names begin with the letter R!
You won't believe how much this printable uppercase letter R template has to offer!
As you print your copies and make plans on how to use this in your activities, use all of your creativity and imagination!
Don't forget to leave a message in the comment section.
When you have finished, be sure to share your creation on Simple Mom Project's Facebook Page and follow me on Pinterest!

Kaitlen D.
More Fun Uppercase Templates