One of the most effective ways to teach our children is through play.
We have something if you plan to include an alphabet letter with play and fun into your activities.
To make learning the alphabet more engaging, you can incorporate this printable uppercase letter H template into your play routines.
Use this to help your kids learn the letter H, words that begin with H, how to read them, and how to make crafts.
This was created to be easy to use but fascinating to incorporate into a range of activities for children of all ages.
Enjoy adding this letter H template in your worksheets, coloring pages, crafts, and even classroom displays.
Children will surely love playing and discovering the letter H at the same time.
We know how wonderful all of this sounds, so print your copy as soon as possible!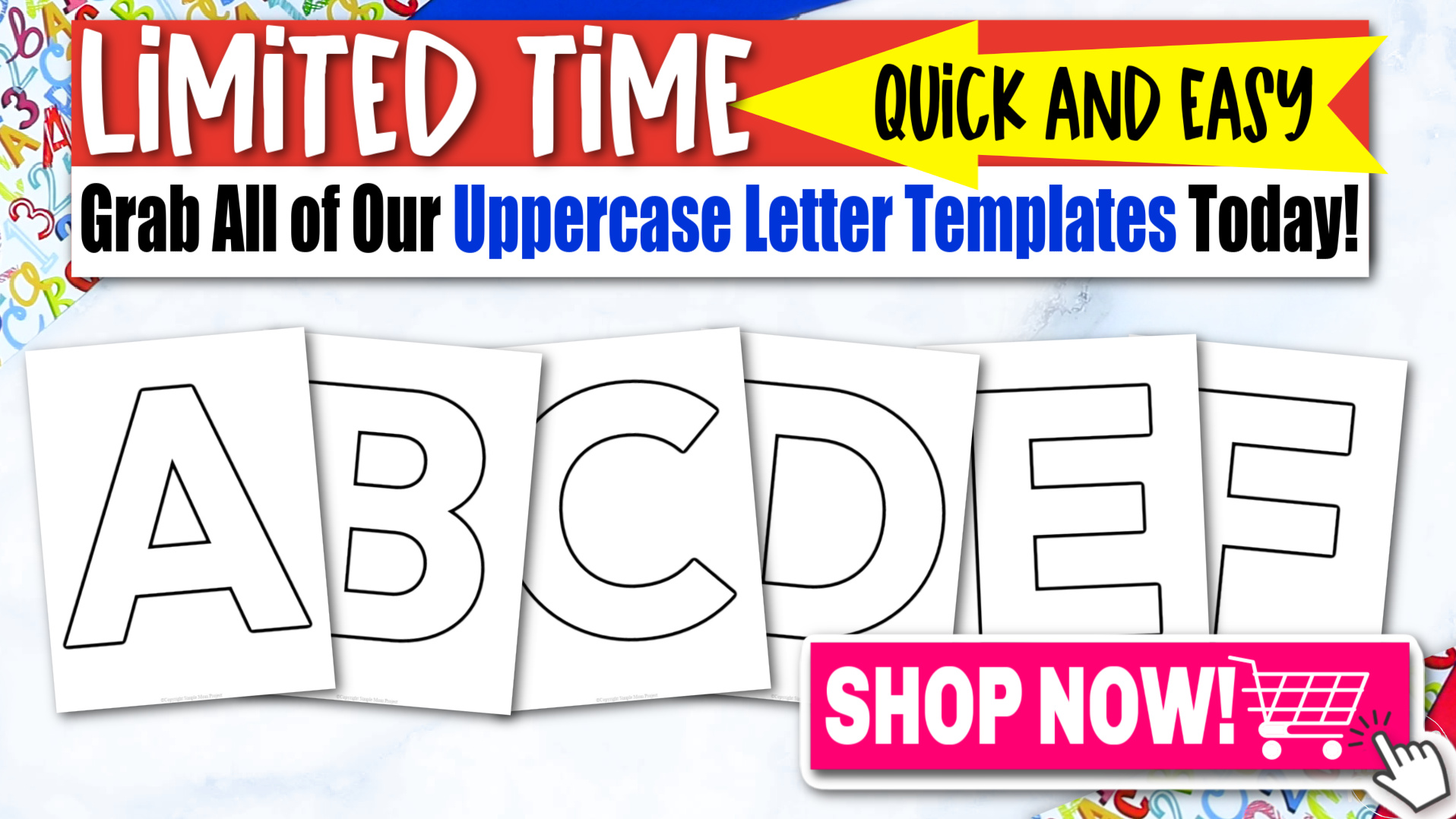 *By the way, this post may contain affiliate links which means I may receive a small commission at no additional cost to you if an item is purchase through that link. For more information, click here.*
Printable Uppercase Letter H Template
Printable Uppercase Letter H Template Materials Needed:
Printable Uppercase Letter H Template (FOUND AT THE BOTTOM)
Make your child's finished coloring page a forever memory by laminating it! We use this laminator and cannot express how much we love it! It is not only inexpensive, it is SO easy to use!
Your kids will love seeing how much you adore their art work when you laminate and display it for years to come!
Looking for more amazing uppercase alphabet fun ideas? Check out our Uppercase Letter G, M and S Templates.
Ideas for Uppercase Letter H Template
This uppercase letter H printable template will make daily routines more interesting than before.
Check out these ideas we have compiled for you if you intend to use this bubble letter in your lesson plans.
With these ideas, your kids may learn the alphabet while playing and creating art—their two favorite activities!
1. Letter H Learning Resources
Along with this printable uppercase letter H template, we also compiled additional learning resources to introduce the alphabet letter.
These learning materials are perfect for incorporating into your kids' reading habits and engagement activities.
While interacting with materials that will make the learning more interesting, they will be able to learn more about the letter.
Before you begin completing the printable uppercase letter H template, read books about the alphabet.
Allow kids to play with interactive toys with their friends once they finish using their templates.
2. H Craft Template
Did you know that you could use this printable uppercase letter H template to turn your favorite H words into crafts?
Make crafts out of all the words that start with the letter H that your kids can name.
This uppercase template makes it simple to create any type of craft, such a house, horse, or helicopter.
Print your copies, then choose whether to cut the letter stencil out or leave it as is.
Bring out all of your decorative items for your kids to use in their H crafts, such as crayons, colored markers, and construction paper.
Allow your children to be as creative as they want when creating their crafts.
On their uppercase letter H template, they can draw, paint, or cut out and attach colored cutouts.
When everyone has completed their letter H masterpieces, hang them all up to create a letter H wall.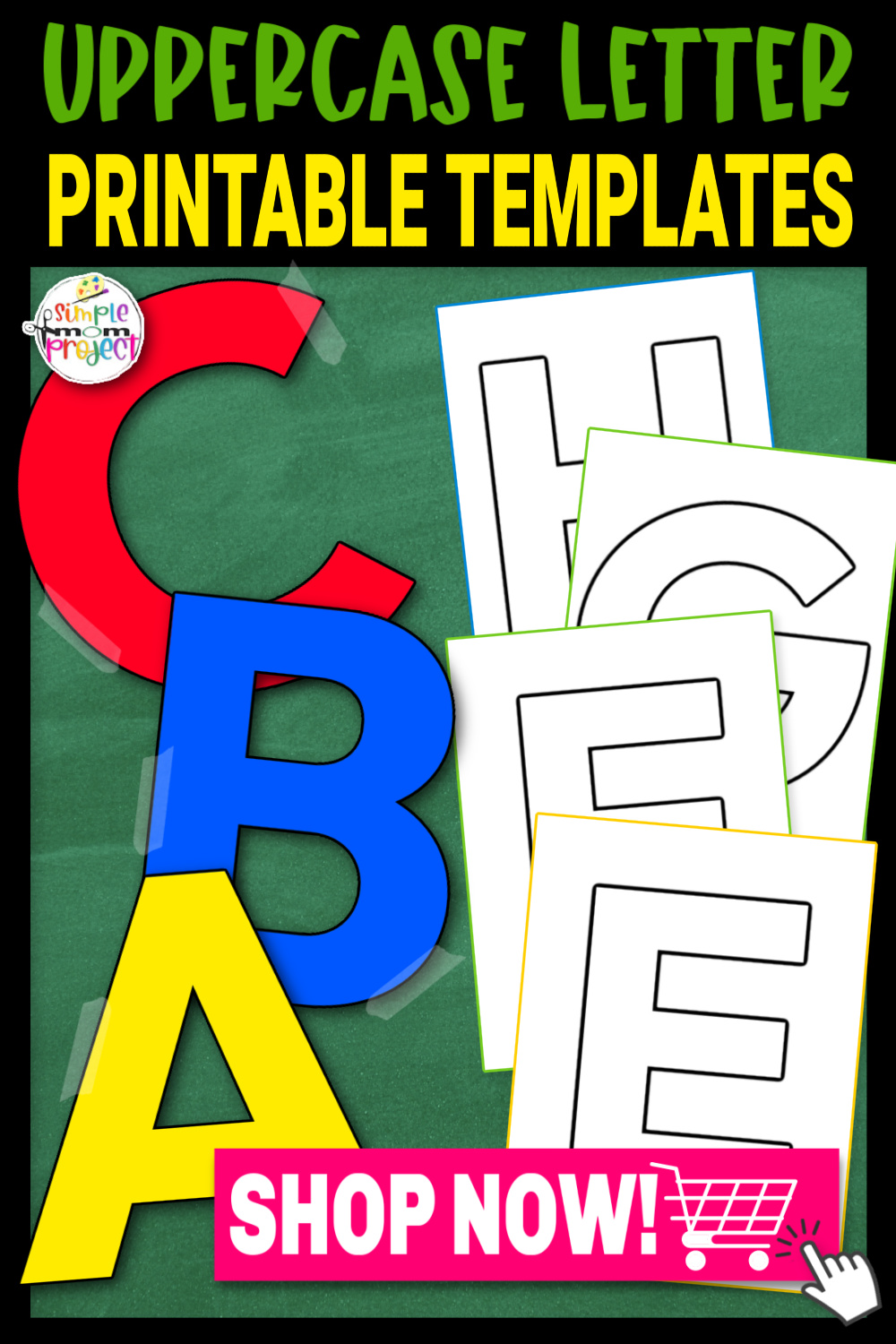 3. Alphabet Tracing Worksheets
Writing can be tedious for children, especially when it comes to writing letters.
To begin your writing exercises, use this uppercase letter H template as tracing worksheets.
We created this template as a black and white bubble letter where children can freely use any writing supplies to trace the letter H.
Print as many templates as you need, then draw dot or broken lines inside each letter stencil to familiarize kids with the strokes.
Allow children to trace with colored pencils or markers to create colorful tracing worksheets afterwards.
Kids can improve their letter formation, fine motor skills, and proper pen grip by using this template as tracing worksheets.
4. Preschool Coloring Pages
This printable uppercase letter H template can be used as coloring pages in addition to tracing activities.
This will be a fun activity for all the kids out there that enjoy coloring!
You might use this idea to begin your uppercase letter H lesson.
Children would enjoy decorating this as a coloring page and showcasing all of their artistic abilities.
They are free to color it anyway they like with crayons, markers, or even paint.
Encourage them to mix and match various colors to make their letter H template stand out.
Put up all of their masterpieces in your alphabet wall once they have finished coloring.
Or, you could combine their coloring pages to create beautiful letter H banners!
These ideas are all sure to make your letter of the week fun!
We had a lot of fun coming up with these ideas and sharing them with you and your kids.
After putting all of these ideas into action, your children will certainly look forward to learning more uppercase letters in the future.
Keep a watch out for more additions to our collection!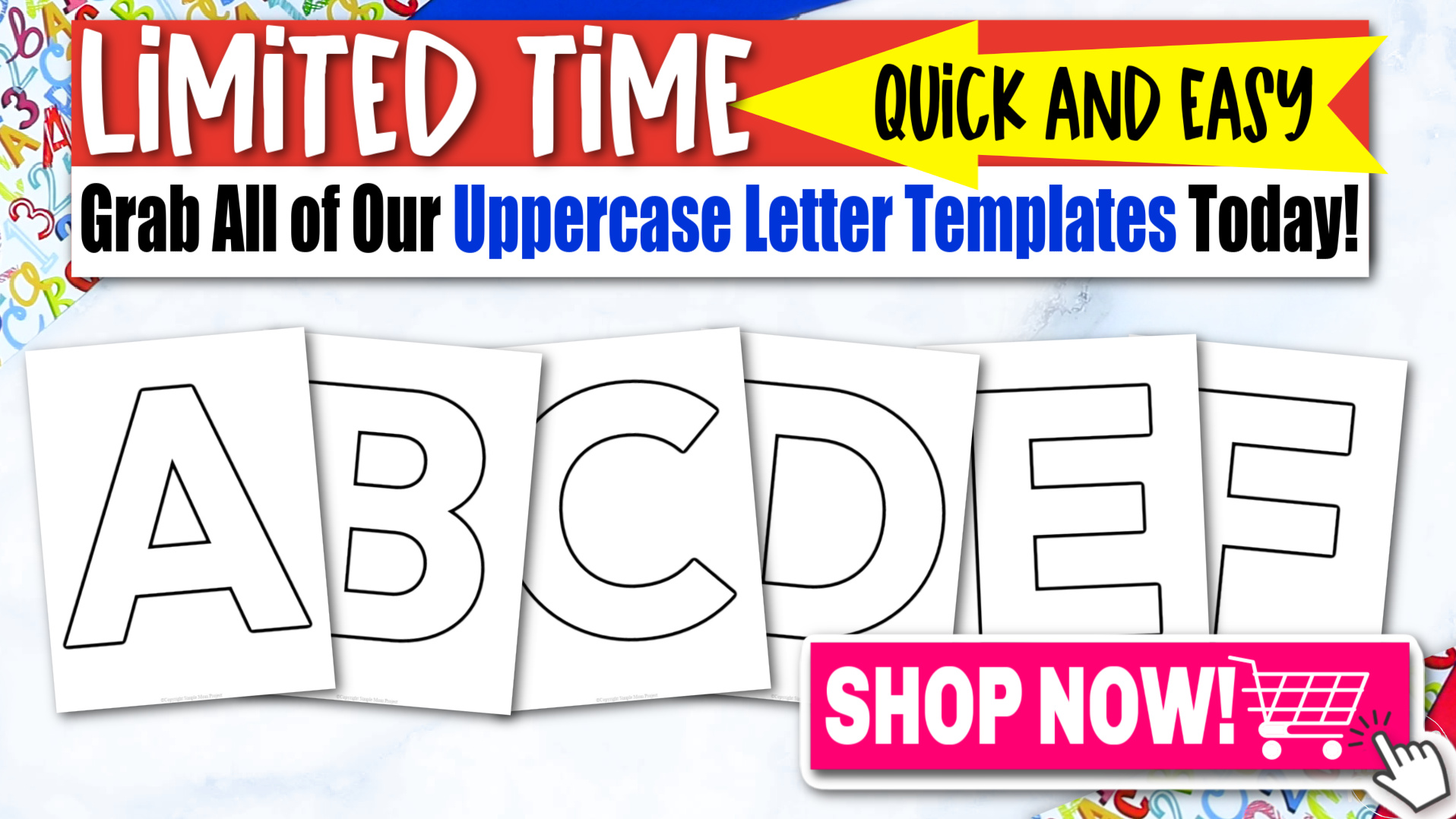 Printable Uppercase Letter H Template:
It's possible to blend learning the uppercase letters with play at any time.
Get this printable uppercase letter H template and start organizing your letter of the week lessons!
This basic bubble letter in black and white is made to fit in with all of the activities you have planned.
Use it for your children's crafts, as a coloring page, tracing or writing worksheet, flashcards, or as a visual aid.
Although it appears simple, this printable alphabet stencil is incredibly helpful in a variety of educational activities!
Incorporating it into your children's learning plans will help them enhance their focus, fine motor skills, hand-eye coordination, creativity, letter formation, and vocabulary awareness.
You won't want to miss out on any of its features, so print as many copies as you need!
Don't forget to leave a message in the comment section.
When you have finished, be sure to share your creation on Simple Mom Project's Facebook Page and follow me on Pinterest!

Kaitlen D.
More Fun Free Printable Uppercase Templates