Are your children ready to start learning uppercase letters?
That's wonderful!
You can start your path toward learning uppercase with something that we have prepared for you.
The best template to become familiar with a capital letter is this printable uppercase letter Q template.
Because it is made in black and white, you may easily use it for whatever you need.
Use this as a visual aid as you study other words starting with the letter Q, such as queen, quail, and quilt.
Grab your decorative items as you turn this bubble letter into a template for arts and crafts, writing worksheets, and even tracing exercises.
Including this printable uppercase letter Q template in your lesson plans will definitely help your children progress in a range of skills.
They will be able to enhance their creativity while strengthening their vocabulary and letter recognition, fine motor skills, and coordination.
We are confident that your kids will enjoy using this printable uppercase letter Q template!
You can incorporate this into so many activities!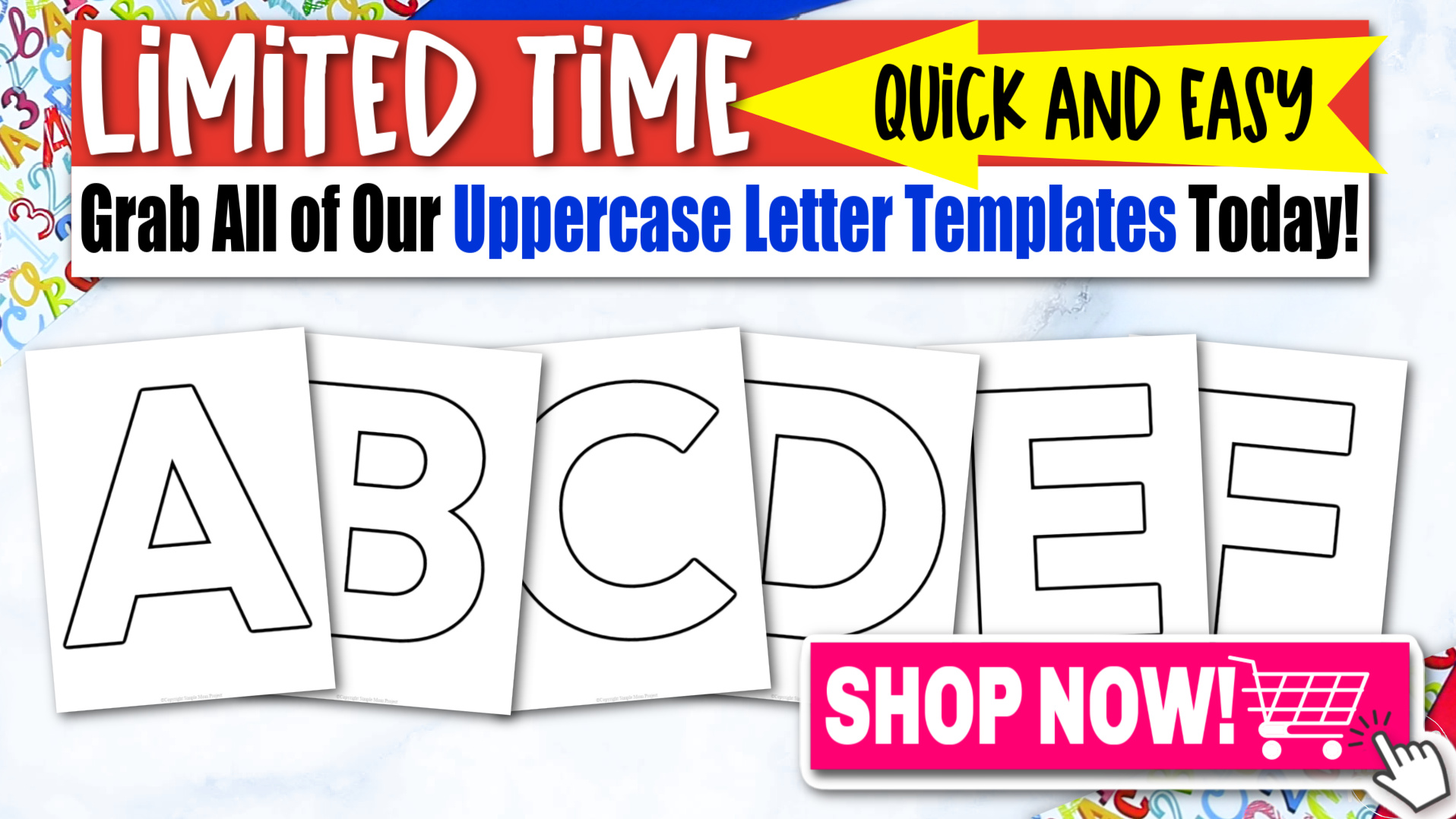 *By the way, this post may contain affiliate links which means I may receive a small commission at no additional cost to you if an item is purchase through that link. For more information, click here.*
Printable Uppercase Letter Q Template
Printable Uppercase Letter Q Template Materials Needed:
Printable Uppercase Letter Q Template (FOUND AT THE BOTTOM)
Make your child's finished letter coloring page a forever memory by laminating it! We use this laminator and cannot express how much we love it! It is not only inexpensive, it is SO easy to use!
Your kids will love seeing how much you adore their art work when you laminate and display it for years to come!
Looking for more amazing uppercase alphabet fun ideas? Check out our Letter P, F and Z Templates.
Ideas for Uppercase Letter Q Template
Use this printable capital letter Q template with all of the ideas we've come up with for you and your kids.
These ideas are best implemented in your activities at home and at school.
We made certain that all of these are simple and enjoyable to execute!
You won't even need expensive materials for these!
Have fun noting these ideas down as you read on!
1. Best Learning Materials for the Letter Q
Along with the printable uppercase letter Q template, we created a list of materials that you might use with it.
With these learning resources, we hope to make it easier for you to create a lesson plan for children of all ages.
These resources can be used both before and after working on the printable uppercase letter Q template.
We included two interesting books on the list that could work as an excellent beginning point for introducing the letter Q.
Read a book about a quiet quail and a queen to everyone gathered in a circle.
Since both of the characters in the books start with the letter Q, they are ideal examples for teaching the letter.
Kids will be interested in the stories, so why not give them a stuffed quail plush to show them what a quail looks like in real life?
These teaching tools will keep kids interested in learning more about the letter Q!
Don't worry; all of these are the best, most reasonably priced, and accessible!
Simply click on the links below to take a look at these materials!
2. Preschool Alphabet Activities
You may always use this printable uppercase letter Q template for any alphabet activity you have in mind.
This template is perfect for use whether you want to teach the phonic sound or about words that start with the letter Q.
Use this as a board visual aid or letter flashcard to help students read words beginning with the letter Q.
It can be used to make a word wall with the letter Q in the classroom or in study areas.
The children will definitely learn the letter better and improve their letter-recognition skills if they use this as a visual aid.
The template can be used to create a bulletin board with an uppercase theme.
Although it has a simple letter outline, this uppercase letter Q printable template will be useful for a variety of alphabet activities.
Anything you are planning for your uppercase lesson plans fits best with this template!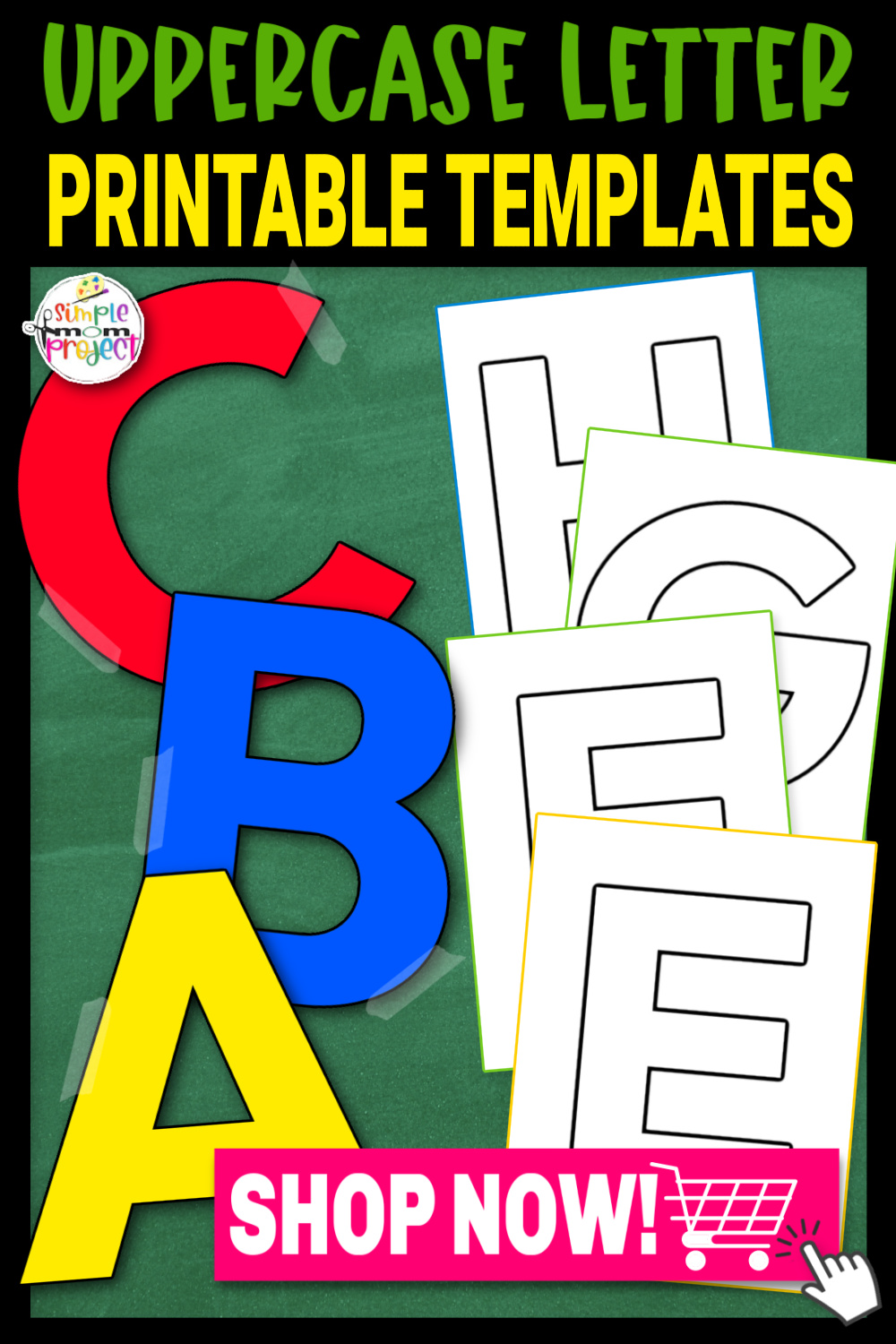 3. Q is for Queen Craft
Have you finished studying all the words that start with Q?
Great!
Then, let's modify this printable uppercase letter Q template with a common word that represents it.
Print your copies, gather your supplies, and let's get to work making a queen craft!
Let the kids choose how they wish to begin their crafts.
On the letter Q template, they are free to draw, color, paint, cut out, and attach cutouts.
Provide children with a wide range of craft supplies, including crayons, construction paper, paint, beads, sequins, scissors, and glue.
Let kids use this letter Q template to create their own special queen crafts to showcase their inventiveness.
Having children choose their crafts is a terrific way to encourage creativity in them as well as independence and confidence.
4. Letter Tracing Worksheets
Looking for a template you can print out to use for your kids' writing and tracing activities?
There's no need to search further because you can use this free printable uppercase letter Q template!
You may simply use these as worksheets because they are in black and white and are free to print.
We designed this to be simple so that kids could use it perfectly for their tracing worksheets.
You can draw dotted or broken lines inside the letter stencil once you have your copies.
The letter outline can also be cut out and laminated so that kids can trace it with a marker, then just go over and erase it.
The children can improve their fine motor skills and good pen grip by using this as a tracing worksheet.
This will assist students in improving their letter formation by familiarizing them with the letter strokes.
We hope that these ideas made this week's lesson planning memorable for you.
These creative ways will absolutely help students master the uppercase letter Q.
We look forward to seeing you and your children implement these ideas soon!
Children will surely enjoy their alphabet activities and anticipate learning more uppercase letters in the future!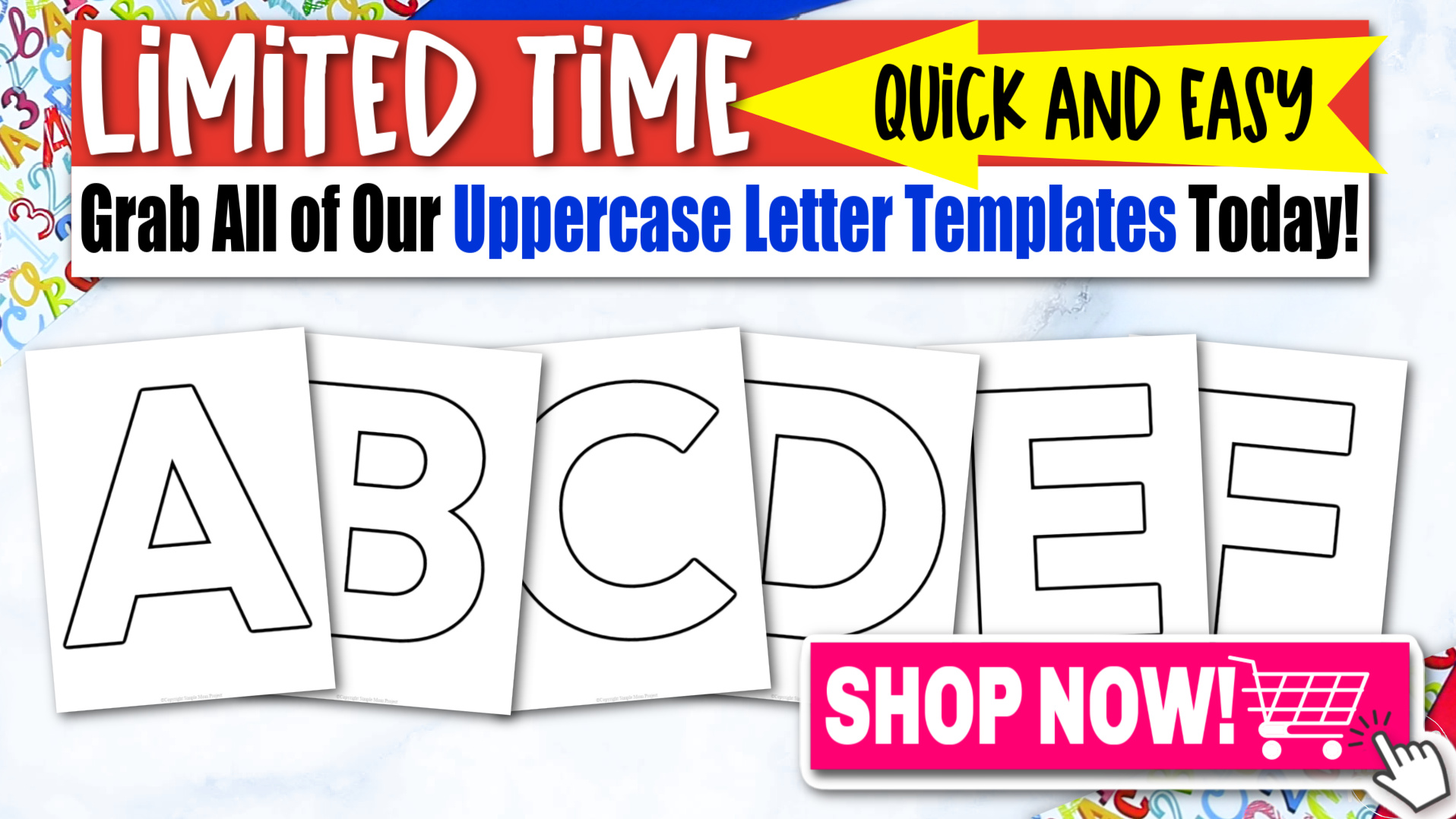 Printable Uppercase Letter Q Template:
We know those little hands can't wait to get started on this printable uppercase letter Q template!
Print your copy as soon as possible to make the most of it!
This week, include this black-and-white bubble letter into your preschool and kindergarten activities.
You may easily incorporate it into your lesson plans because it is free and easy to print.
Use it as a worksheet, visual aid, coloring page, or template for a craft.
Give your kids the freedom to use their imaginations to create any craft that starts with the letter Q using this printable outline.
They may make a quilt craft, a quail craft, or even a queen craft!
This template can be used as a flashcard or a visual aid on the board to teach students about words that start with the letter Q.
Or use this in your displays and decorations to create a dynamic learning environment in the classroom.
Enjoy a fun-filled week while using this bubble letter to discover everything there is to know about the uppercase letter Q.
Get your free templates for the uppercase Q right away!
Don't forget to leave a message in the comment section.
When you have finished, be sure to share your creation on Simple Mom Project's Facebook Page and follow me on Pinterest!

Kaitlen D.
More Fun Uppercase Templates