Combining arts and crafts with fun activities is the perfect approach for learning about an uppercase letter.
This printable uppercase letter L template is a free bubble letter stencil that you can use for your home or school routines.
Whether it's for visual aid presentations, writing and tracing activities, or arts and crafts projects.
The children have the chance to improve their fine motor, focus, coordination, and creativity while working on this printable uppercase letter L.
Use it to explore additional words that start with the letter L and its phonic sound.
This printable capital letter L template will help your child's artistic abilities, vocabulary, motor skills, and literacy.
Grab a copy right away and enjoy preparing your lesson ideas in advance!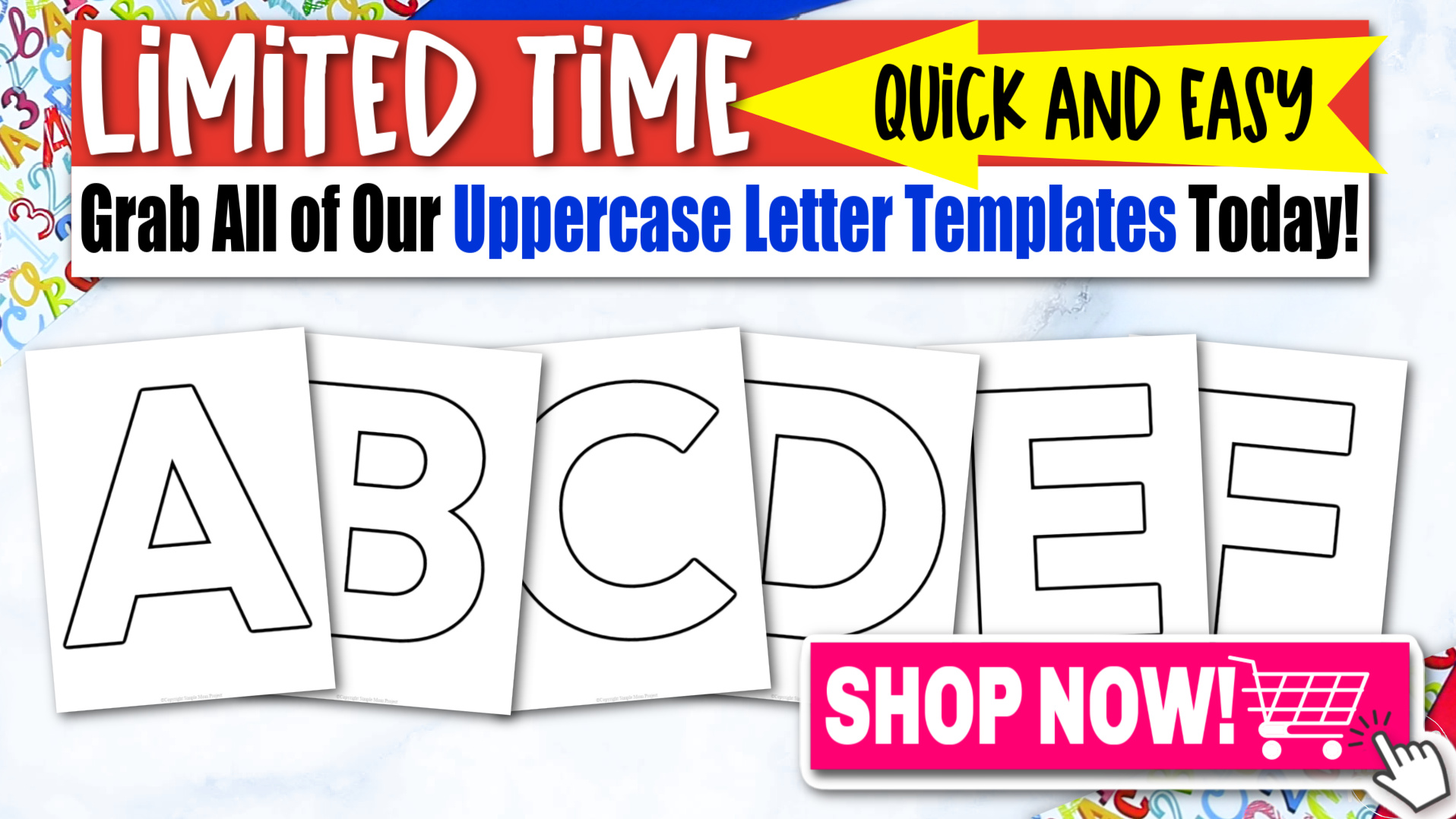 *By the way, this post may contain affiliate links which means I may receive a small commission at no additional cost to you if an item is purchase through that link. For more information, click here.*
Printable Uppercase Letter L Template
Printable Uppercase Letter L Template Materials Needed:
Printable Uppercase Letter L Template (FOUND AT THE BOTTOM)
Make your child's finished letter coloring page a forever memory by laminating it! We use this laminator and cannot express how much we love it! It is not only inexpensive, it is SO easy to use!
Your kids will love seeing how much you adore their art work when you laminate and display it for years to come!
Looking for more amazing uppercase alphabet fun ideas? Check out our Uppercase Letter K, S and Y Templates.
Ideas for Uppercase Letter L Template
We've put up a list of exciting ways you can incorporate the free printable uppercase letter L template into your daily activities.
All of these ideas are age-appropriate for kids and easy to implement!
Please feel free to write down these ideas and use them in your activities this week!
1. Best Resources for Uppercase L
Along with the uppercase letter L printable template, we also like to share these learning materials that you can use.
These items would coordinate well with the activities you have planned and go best with the uppercase template.
You can use these resources into your classroom routines, such as circle time, reading time, and fine motor exercises.
Read books about a lion and lobsters before beginning to work on the letter L template to create the appropriate atmosphere.
You might go on to a fine motor activity where children will lace and thread toys with uppercase letters.
We also included a cute letter L pillow to display in your study nooks.
Click on the links below to check out all of these low-cost but amusing resources!
2. Alphabet Tracing Worksheets
Do you need a free template for tracing activities for preschool and kindergarten?
There's no need to search further because this printable uppercase letter L template is accessible anywhere for free!
If you're prepping your kids for preschool or kindergarten and want them to practice writing and tracing, this is the perfect template to use.
The letter L is one of the simpler uppercase letters to write, so you can begin with writing it.
You might choose to draw broken and dotted lines inside the letter stencil after you print a copy for the kids to trace.
Give them a variety of writing tools so they may enjoy tracing and writing.
This is a fantastic way to practice pencil control, proper pen grip, and fine motor skills.
You should definitely include this idea on your list!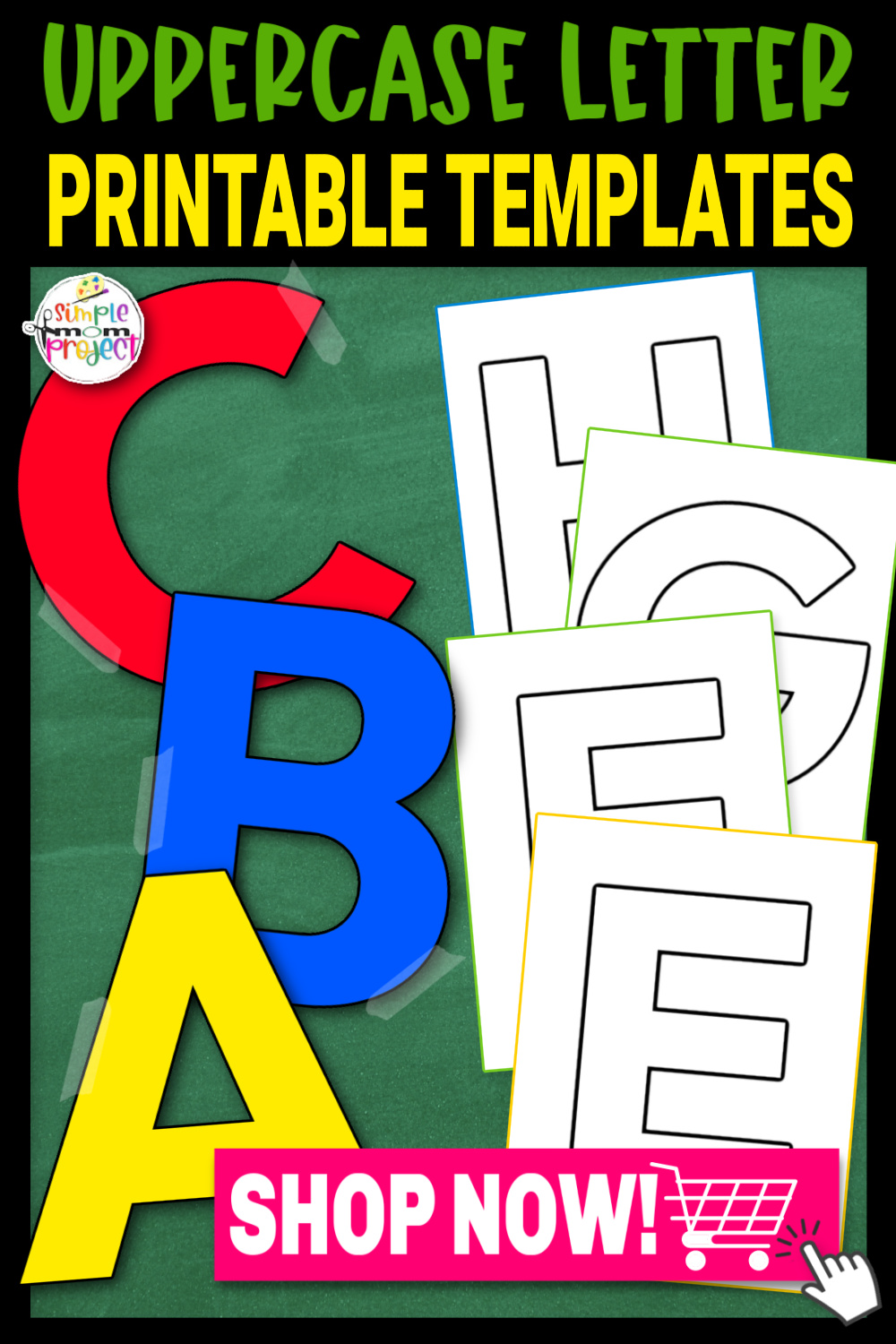 3. /L/ Phonic Sound
Children frequently have difficulty pronouncing the letter L correctly.
They sometimes confuse it with the W sound.
Use this printable uppercase letter L template to teach some fun techniques for learning the phonic sound of /L/.
You can use the template as a phonic flashcard or a visual aid on the board by printing a copy of it.
Once printed, you can laminate it to make it sturdier for future use.
Start with gathering words that begin with the letter L, like lion, ladybug, lobster, leaf, and others.
By placing the tongue tip on the ridge of your gums, you can emphasize the sound of the first letter of each word.
To help the kids understand how to make the phonic sound of /L/, you may demonstrate to them where your tongue goes, which is behind your upper teeth.
It will enable kids to correctly pronounce words beginning with the letter L and read those words independently from an early age.
This printable uppercase letter L template will help you master the phonic sound of the letter L so you can start reading!
This week, include this idea into your vocabulary lessons.
4. L Craft
Keep your list of words beginning with the letter L because we'll use it to create a bunch of fun crafts today!
Create a craft using your favorite letter L word using this printable uppercase letter L template.
It might be a craft of a lion, ladybug, leaf, or anything else you can think of.
L Use this uppercase letter L template to help your kids select how to begin their craft.
It is free for them to doodle, paint, color, and attach colored cutouts on.
This idea will allow the children to express themselves artistically.
They will be able to develop independence by finishing a task on their own and making decisions independently.
Encourage children to create their own L crafts using their decorative supplies.
When they're done, gather all of their creations and display them on your art walls in your classroom or in their study nooks!
We hope it was fun for you to take notes on all of these ideas!
Enjoy your alphabet-themed week with this printable uppercase letter L template.
We are certain that all of these ideas will inspire children to study more uppercase letters in the coming days.
If you'd like to see more of them, feel free to browse the rest of our collection of uppercase letters that will be available in the next few days!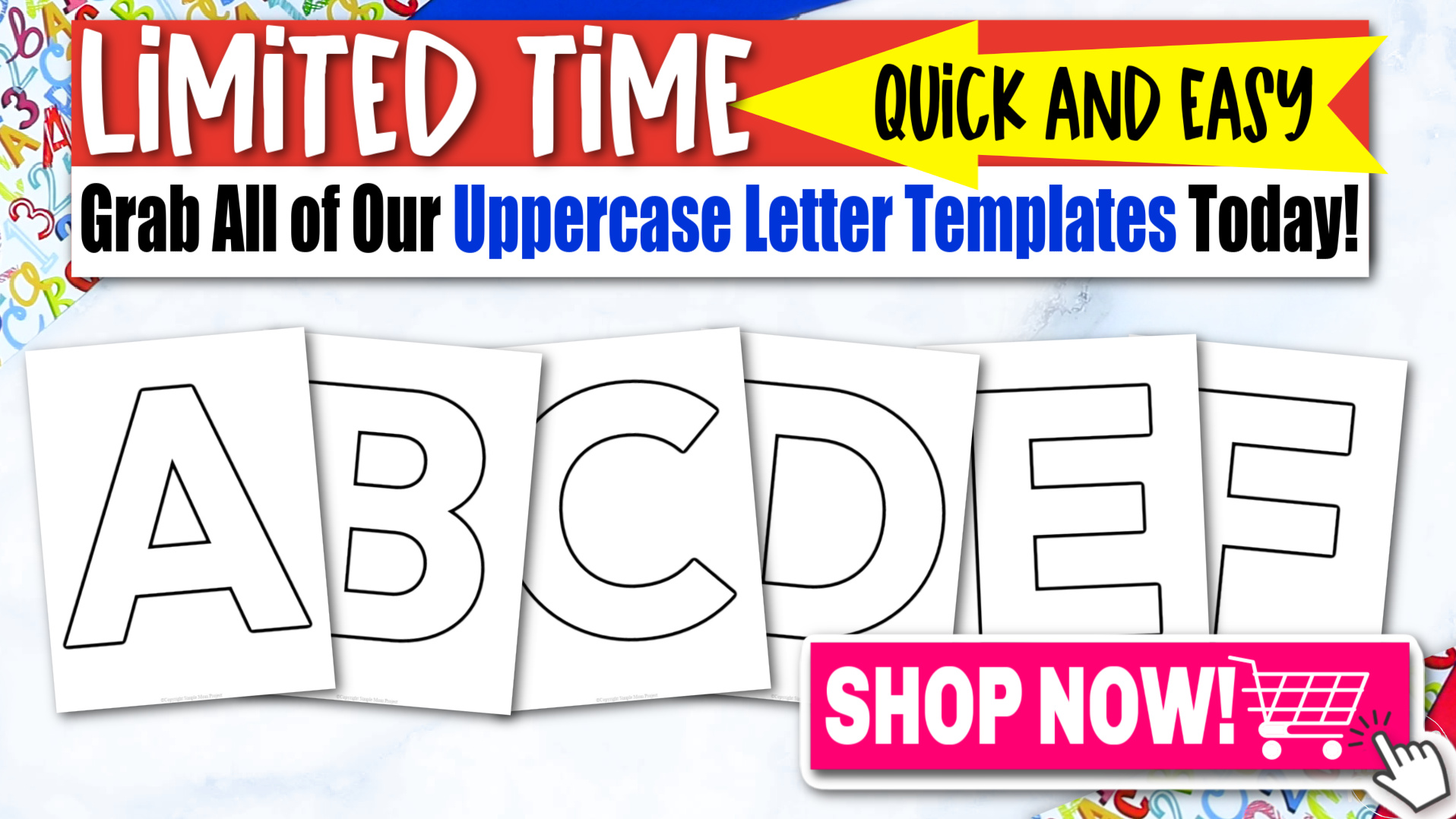 Printable Uppercase Letter L Template:
Have a fun week learning about the uppercase letter L with this printable uppercase letter L template!
This is the perfect black and white template for coloring, tracing, and crafting activities at home and at school.
Using this template, kids can practice a variety of abilities.
As they become more familiar with the phonic sound of /L/, they will be able to expand their vocabulary and improve their literacy.
After using the template for writing and crafting, students will be able to enhance their fine motor skills, hand control, and creativity.
You'll be amazed at how many educational activities this printable uppercase letter L template can be put into.
Grab your copies right away since this will make your alphabet-themed week a success!
These perks are ones you won't want to pass up today!
Don't forget to leave a message in the comment section.
When you have finished, be sure to share your creation on Simple Mom Project's Facebook Page and follow me on Pinterest!

Kaitlen D.
More Fun Preschool Printable Uppercase Templates