We are are just on a roll with our penguin crafts. We have already made a build-a-penguin, adorable printable penguin masks, and a fun penguin card.
Who doesn't love penguins, right!? If you've recently read a book about penguins, consider adding this cute penguin to your narration time or reading comprehension check.  When you're watching a popular dancing penguin movie, instead of popcorn, make toilet paper roll penguins!
Planning a trip to the zoo? Your kids are sure to love making their own cardboard tube penguin with this cute printable penguin template!
Besides all the fun, completing this easy paper cut out activity helps children build fine motor skills while practicing cutting and pasting, so it's a great way to develop scissor skills and practice pre-writing with preschoolers and kindergartners.
Toddlers can get in action too! If you want to do this craft with your toddler, simply cut out the template pieces and have them practice pasting the pieces.
Keep reading to find out how to use this free printable penguin template to make your own adorable toilet paper roll penguin.
Toilet Paper Roll Penguin with FREE Printable Penguin Templates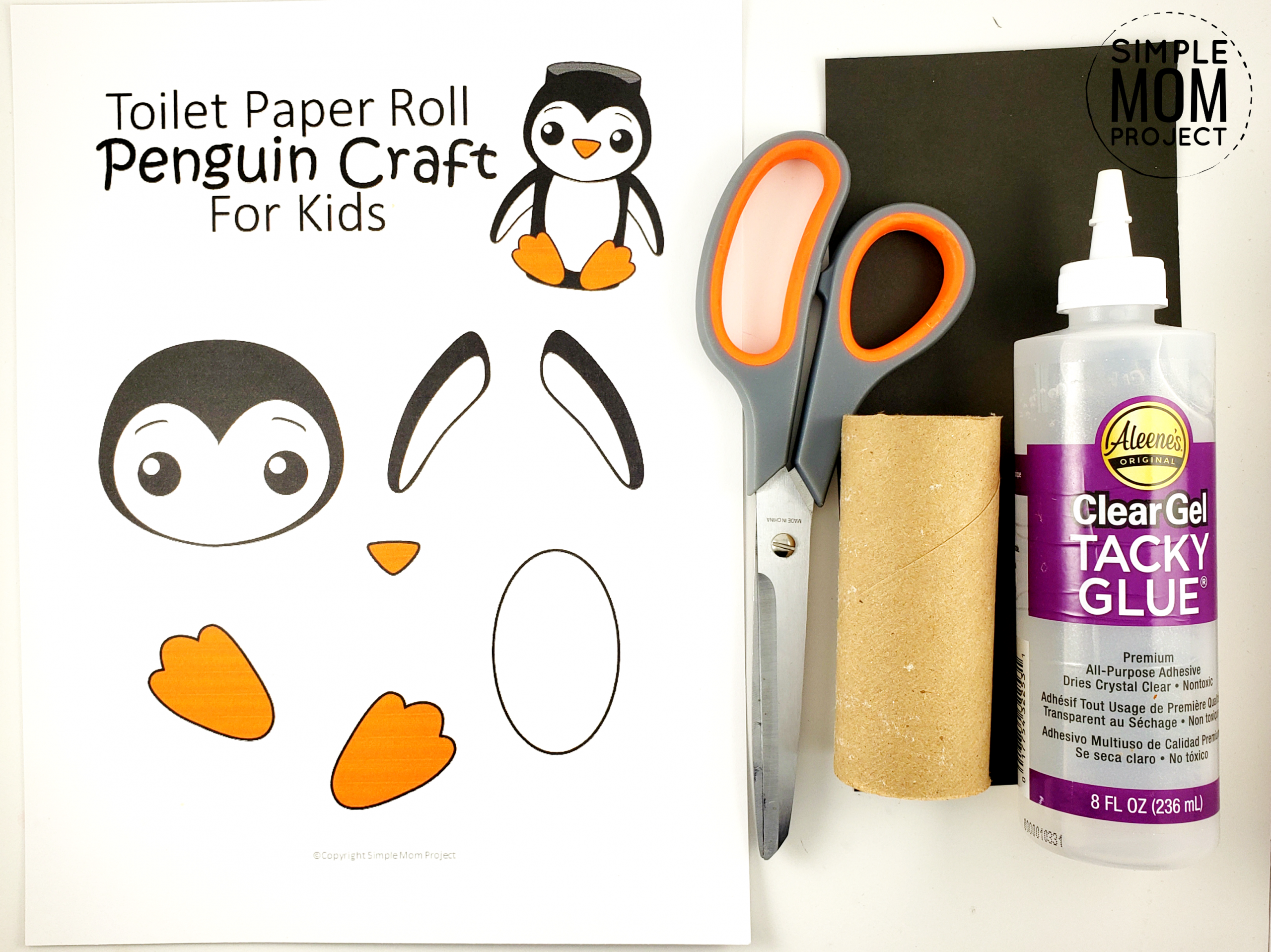 This toilet paper roll craft was so inexpensive to make! With only a few short supplies to gather, you will be on your way to bringing your penguin to life.
Materials Needed:
Recycled Toilet Paper Roll – we used one from our bathroom and wrapped it in black cardstock paper. You can also buy them too if you wish or using this template in a party. This toilet paper roll penguin is easy for kids to complete and it would make an adorable greeting card for anyone!
Glue – we especially like Tacky Glue because it works on just about everything, but standard Elmer's glue works fine for this craft.
Printable Penguin Template (found at the bottom of the page)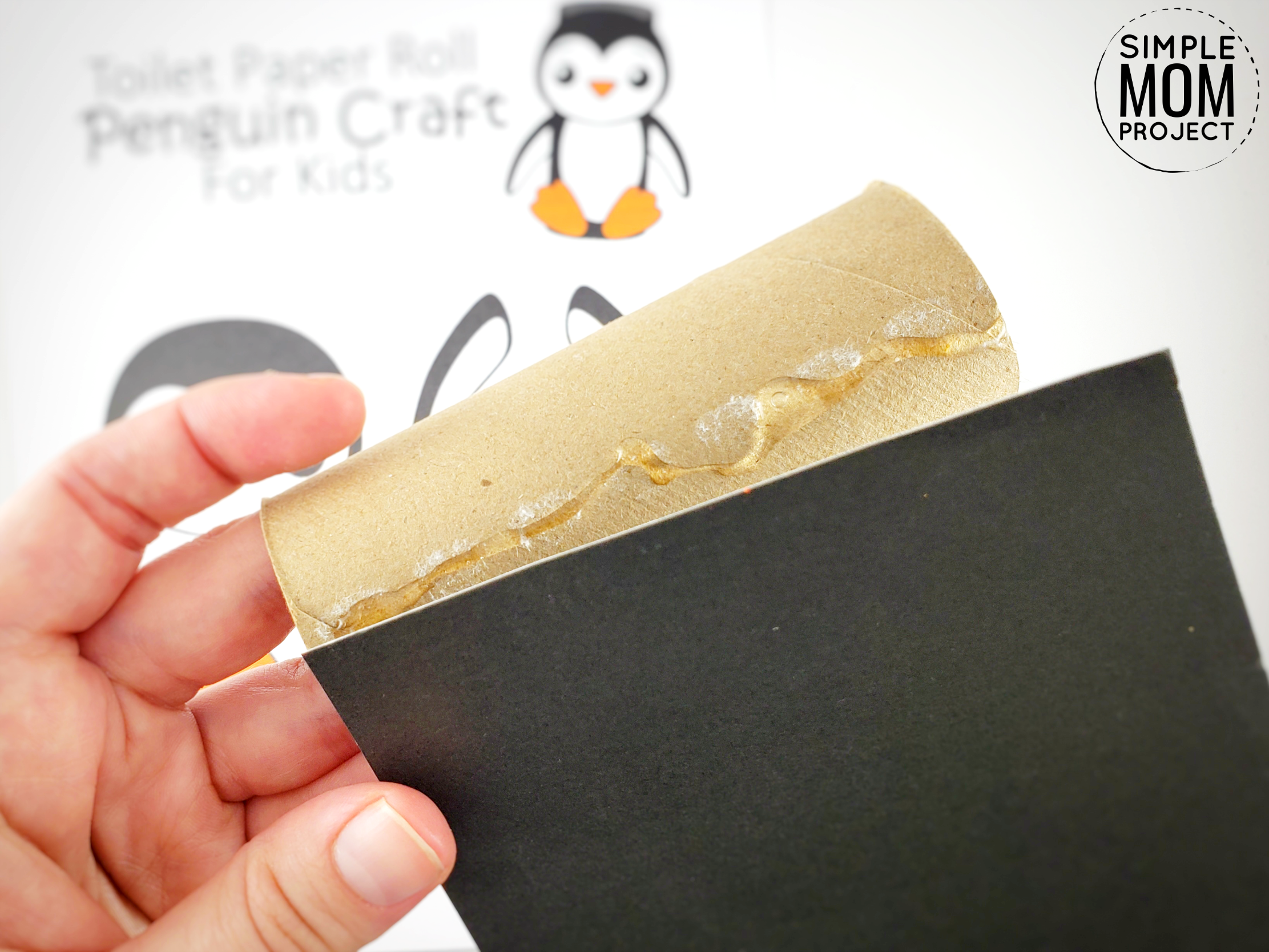 The first step in this toilet paper roll penguin craft is to wrap our cardboard tube in either black cardstock or black construction paper This will measure 8″x4″ depending on the size of your toilet paper roll.
Another option is to paint your toilet paper roll black and set aside to dry.
While your glue/paint is drying, go ahead and print your penguin template on white cardstock paper. I encourage cardstock because it keeps your penguin alive longer. We all know how long kid's crafts really last.
If you've printed the blank, black and white penguin stencil, color it first and then start cutting.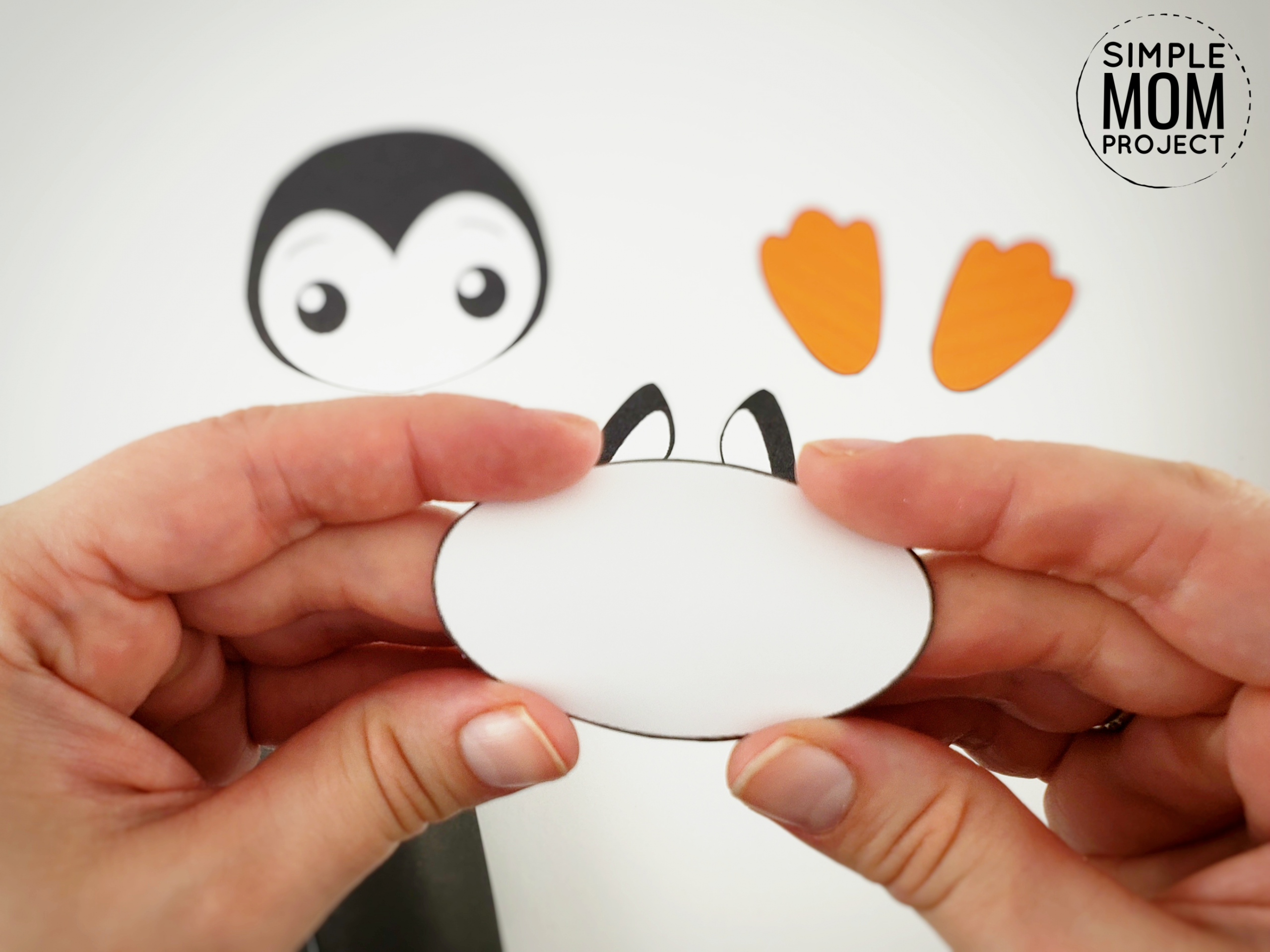 Next, with your fingers, gently bend your penguin's belly so it fits nicely around the toilet paper roll.
Now it's times to simply start piecing your penguin toilet paper roll craft together. Start with his belly.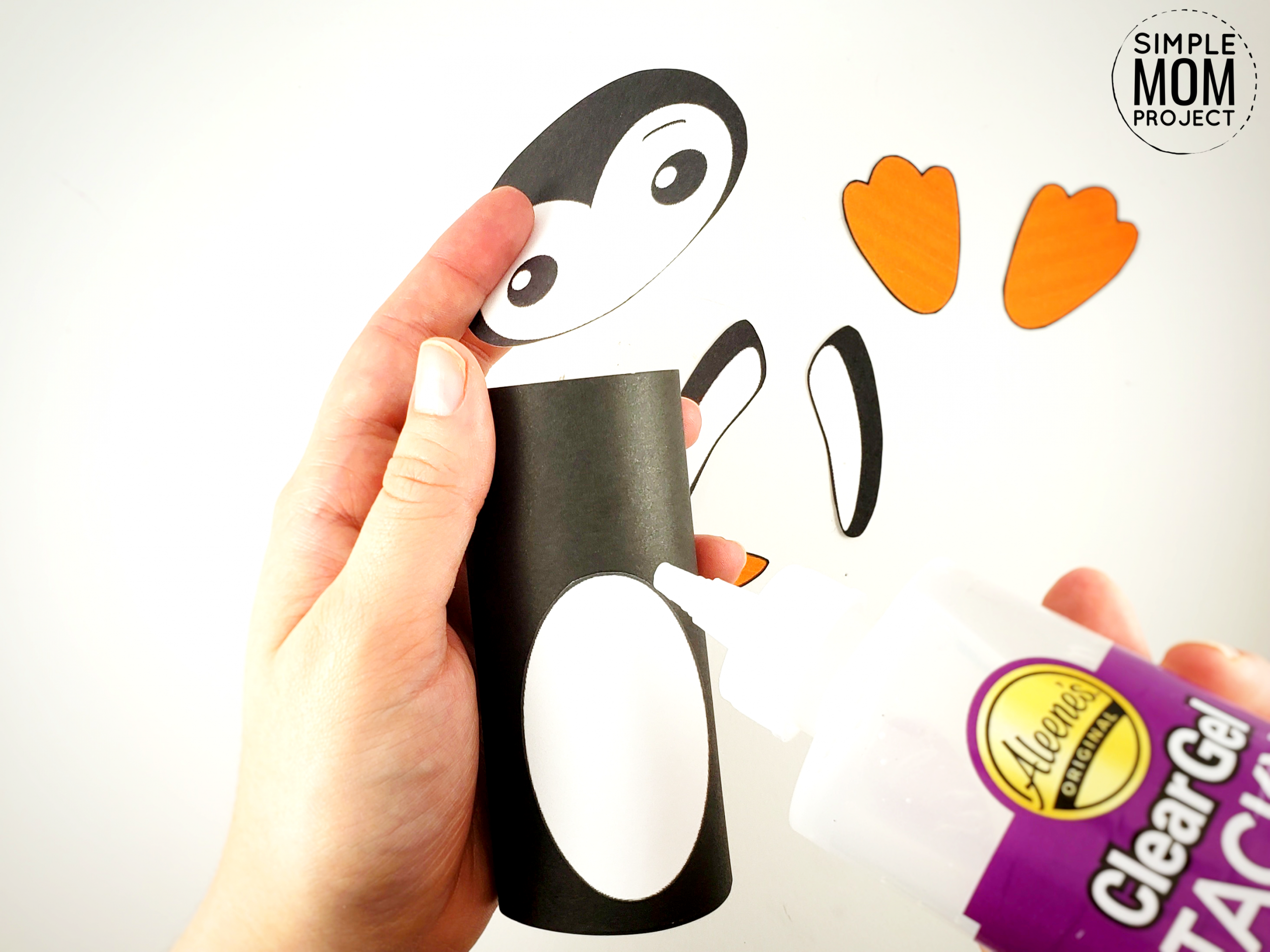 Next will be his head and nose. Set your penguin aside for just a moment to dry.
Next, with the same technique we used on the penguin's belly, we're going to do the same for his arms. Slightly bend the thicker part of his arm backwards.
This helps when gluing it on the toilet paper roll.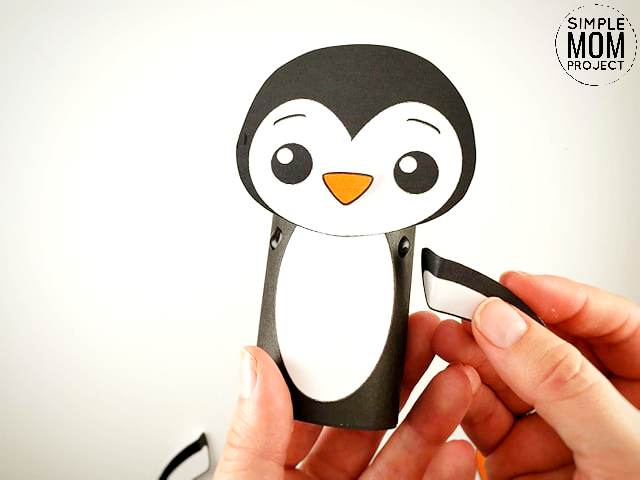 When gluing on his arms, tuck them right underneath his head and his tummy.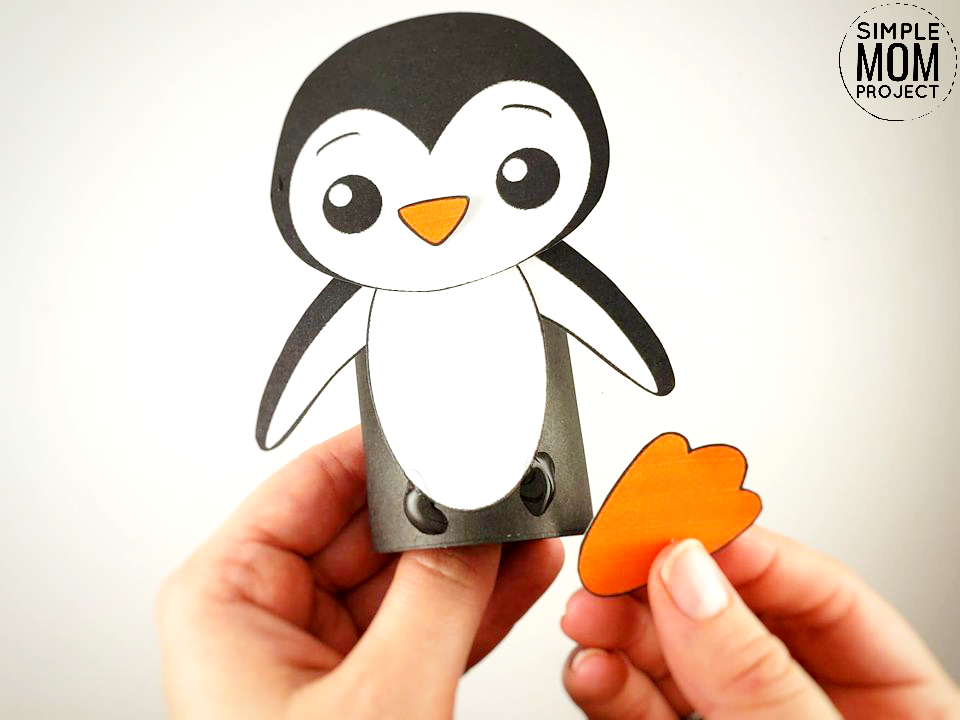 Finally, we will glue on the penguin's cute little feet.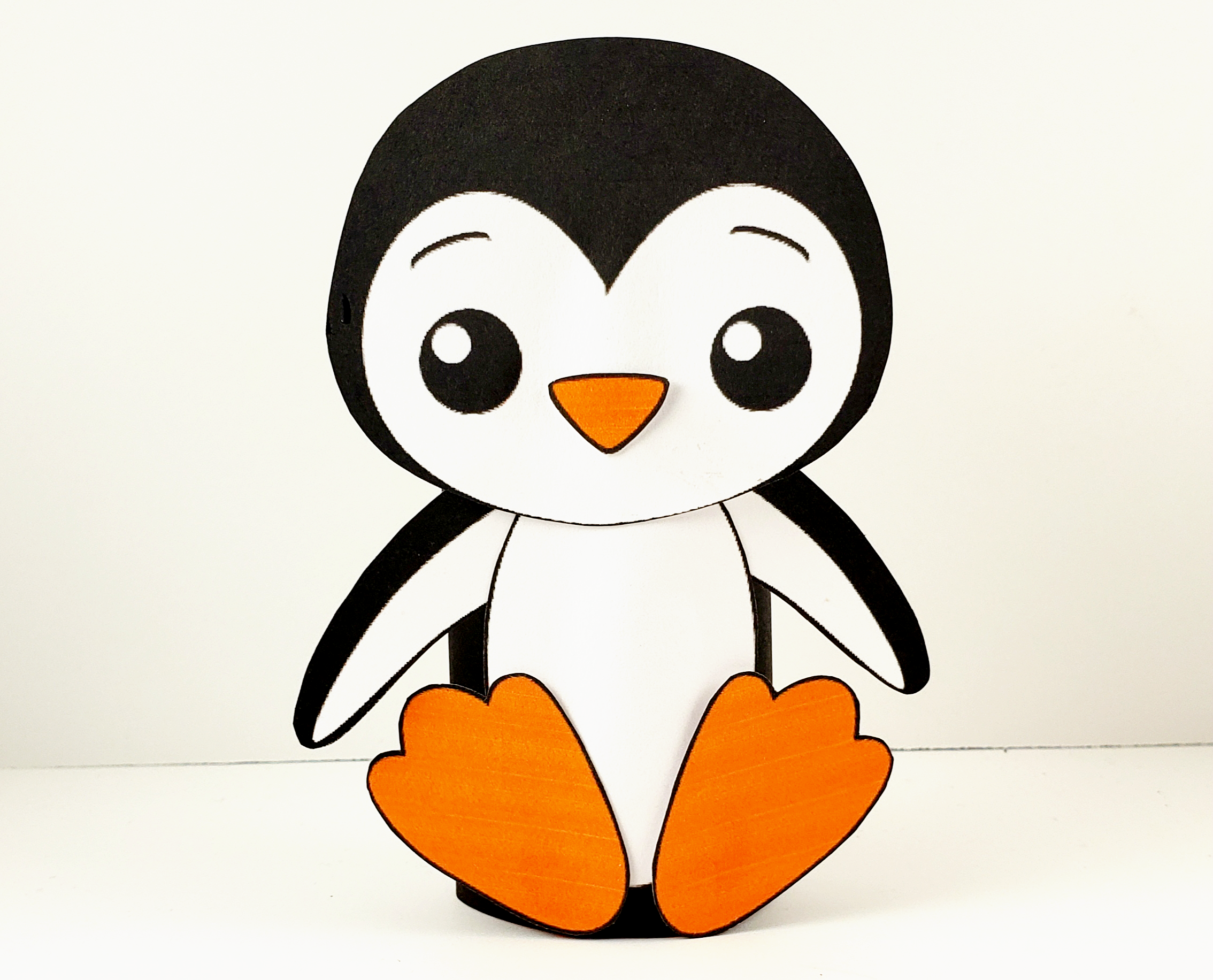 Who would have thought, a piece of paper some glue and a recycled toilet paper roll could come out so cute!?
To print your FREE toilet paper penguin template, simply click and print your favorite one.
Please note the images seen below contain our watermark to prevent Copyright infringement. Your downloaded version will not.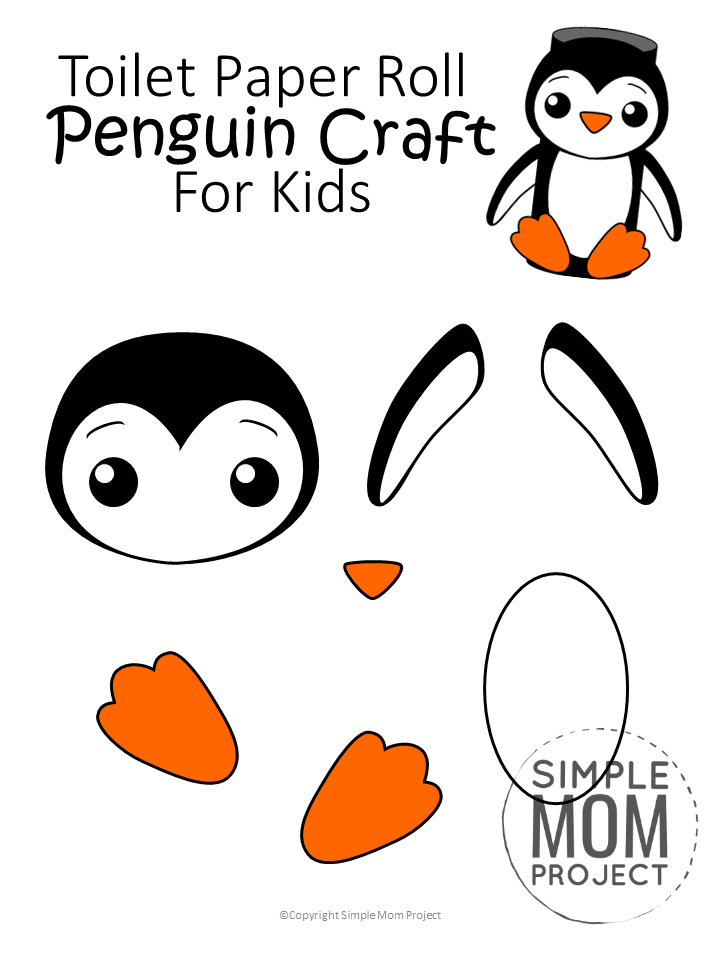 Printable Penguin Template Colored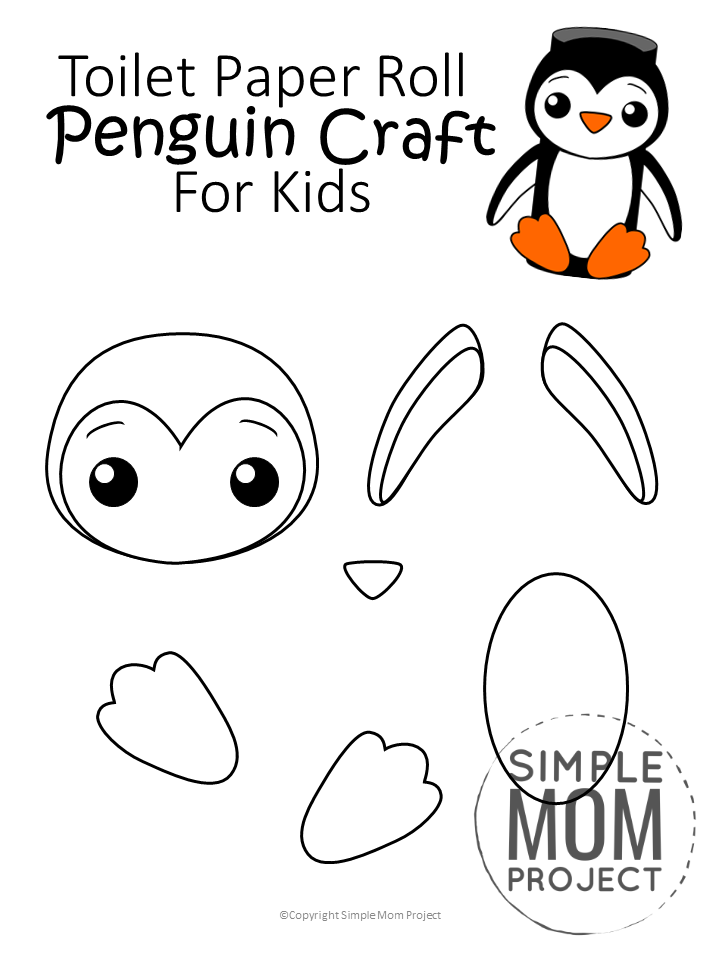 Printable Penguin Template Black and White
When you are finished creating your easy, penguin toilet paper penguin craft, share your creation our Facebook Page. We would love to showcase your craft!
I'd also love to connect, be sure to follow me on Pinterest for more fun crafts to do with your preschooler, kindergartner or even the young toddlers!

-Kaitlen D.
Related Penguin Crafts: