Preschool heart shaped penguin crafts are the most adorable construction paper activities you can partake in with kids.
This crafty morning snow project art craft will be an excellent addition to your list of crafts for toddlers.
Simply print my free penguin art template and follow my step by step instructions to complete this penguin art craft.
Whether you're searching for construction paper crafts, heart shaped crafts, or simple mom craft ideas for toddlers to enjoy, this penguin craft template will be a fun choice.
There are many ways you can incorporate this preschool heart penguin craft template into your daily life with kids crafts.
Continue reading to see some of my simple mom paper art ideas for using my preschool heart penguin craft today!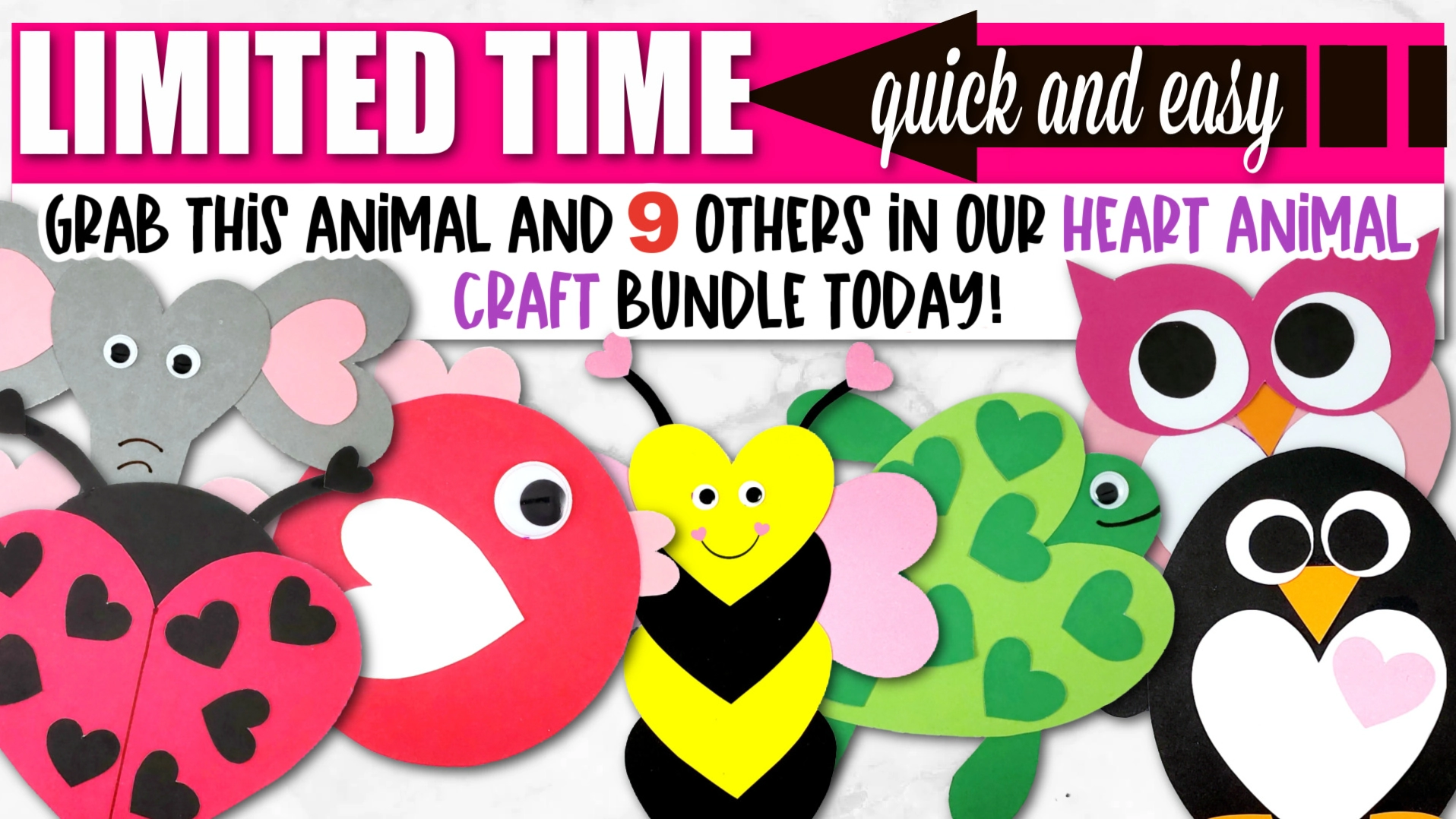 *By the way, this post may contain affiliate links which means I may receive a small commission at no additional cost to you if an item is purchase through that link. For more information, click here.*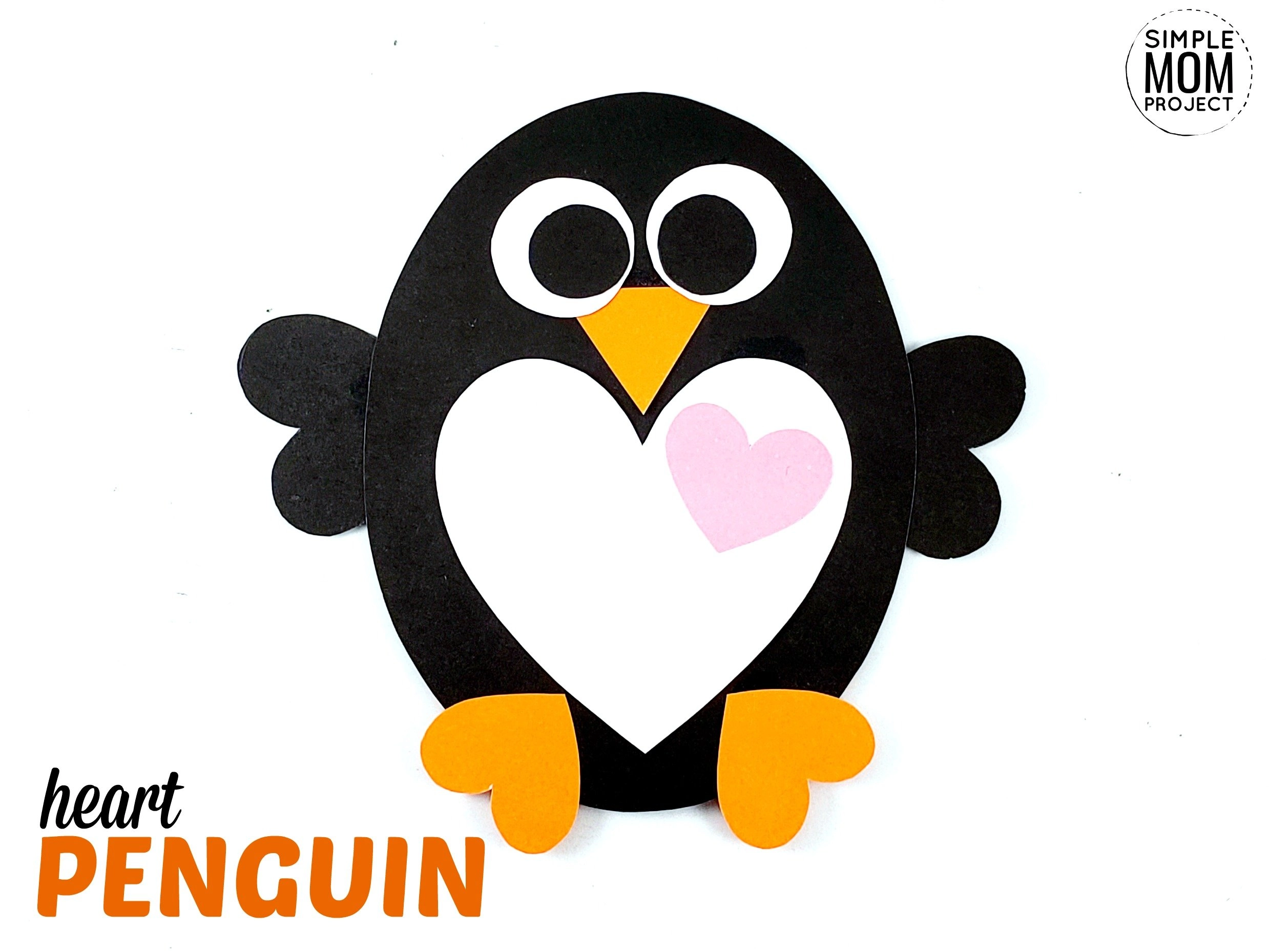 Free Printable Simple Heart Penguin Art Project
Ideas for Preschool Heart Penguin Craft Template
1. Kids Crafty Day
Preschoolers will just love this cute penguin template.
This is the perfect art activity to add to your kids crafty day.
This animal heart shaped paper craft will provide hours of fun when combined with my other heart shaped crafts preschool.
The animal heart shaped preschool activities will give your toddlers hours of fun at home, in daycare or in school.
2. Heart Shaped Craft Day
Heart shaped crafts are something every kid will enjoy!
Use my preschool heart penguin craft template as part of your heart shaped ideas art day in the classroom.
This simple snow project art craft features an easy to cut out heart shaped penguin that's perfect for preschoolers.
This heart penguin craft can be combined with my other heart shaped animals papercraft ideas for kids too!
3. Quality Family Time
Lastly, my heart penguin craft template will provide you with plenty of fun for kids and parents to enjoy together.
This crafty morning animal crafts projects are something the whole family can enjoy creating together using my step by step instructions.
Download my other heart shaped printables to enjoy many hours of laughter and fun as you sit down to partake in this simple mom crafts project during your family fun night.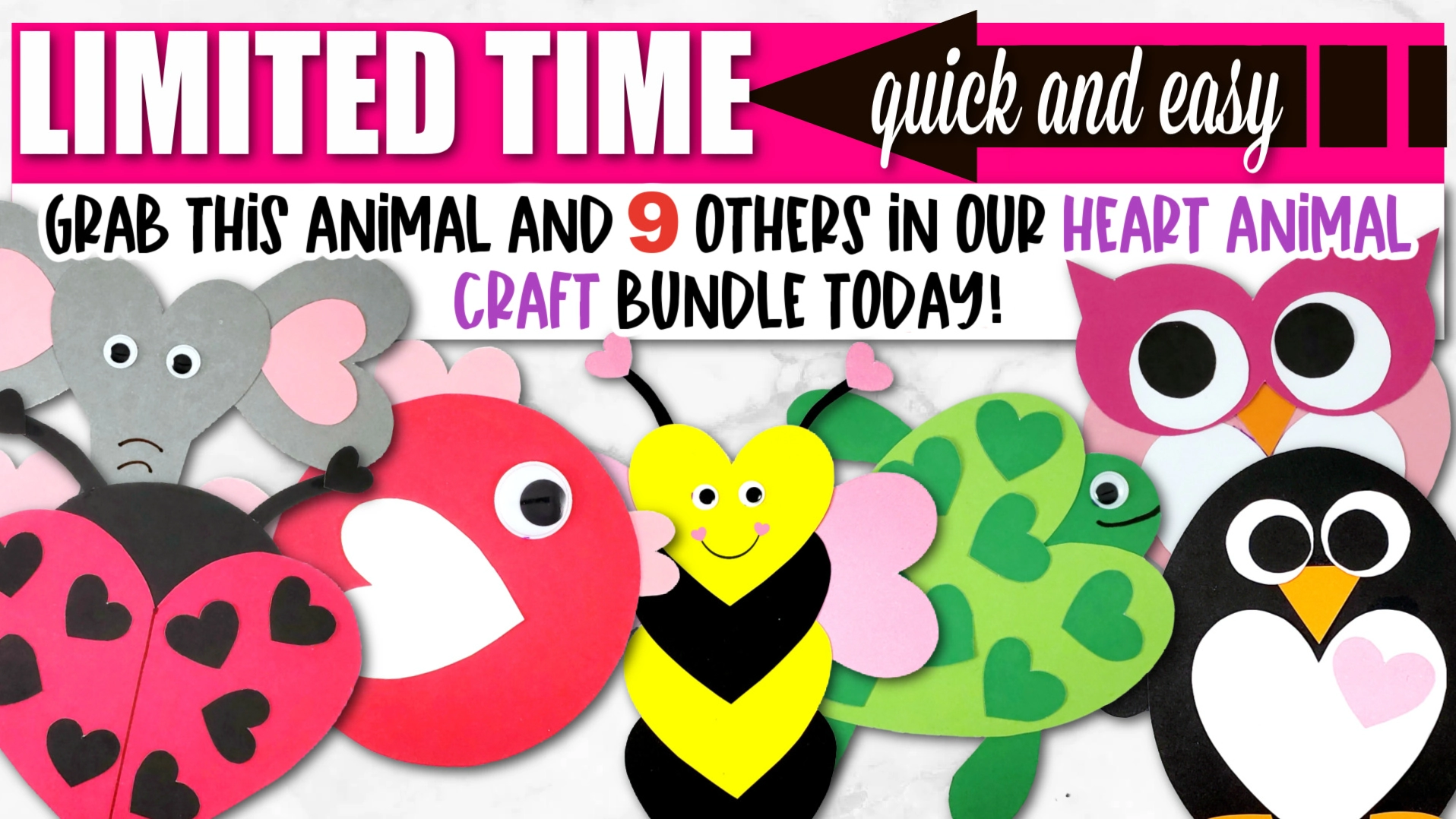 Heart Penguin Craft Supplies Needed:
Printable Heart Penguin Template (found at the bottom of the page)
How to Make a Paper Heart Penguin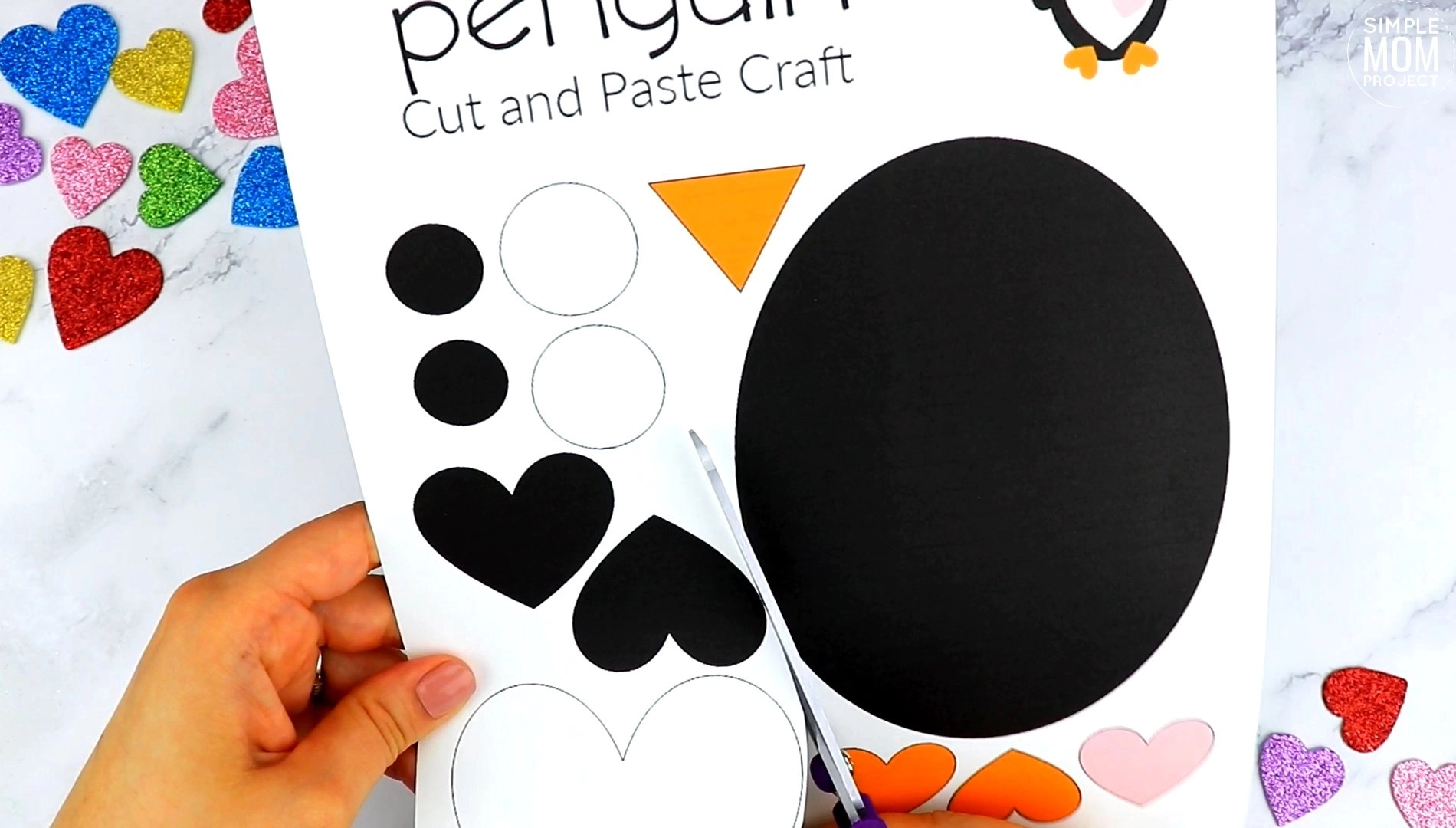 Start by cutting all of the shapes from your simple penguin art craft template.
Next, glue the large white heart for his belly and the two smaller orange hearts for his cut little feet.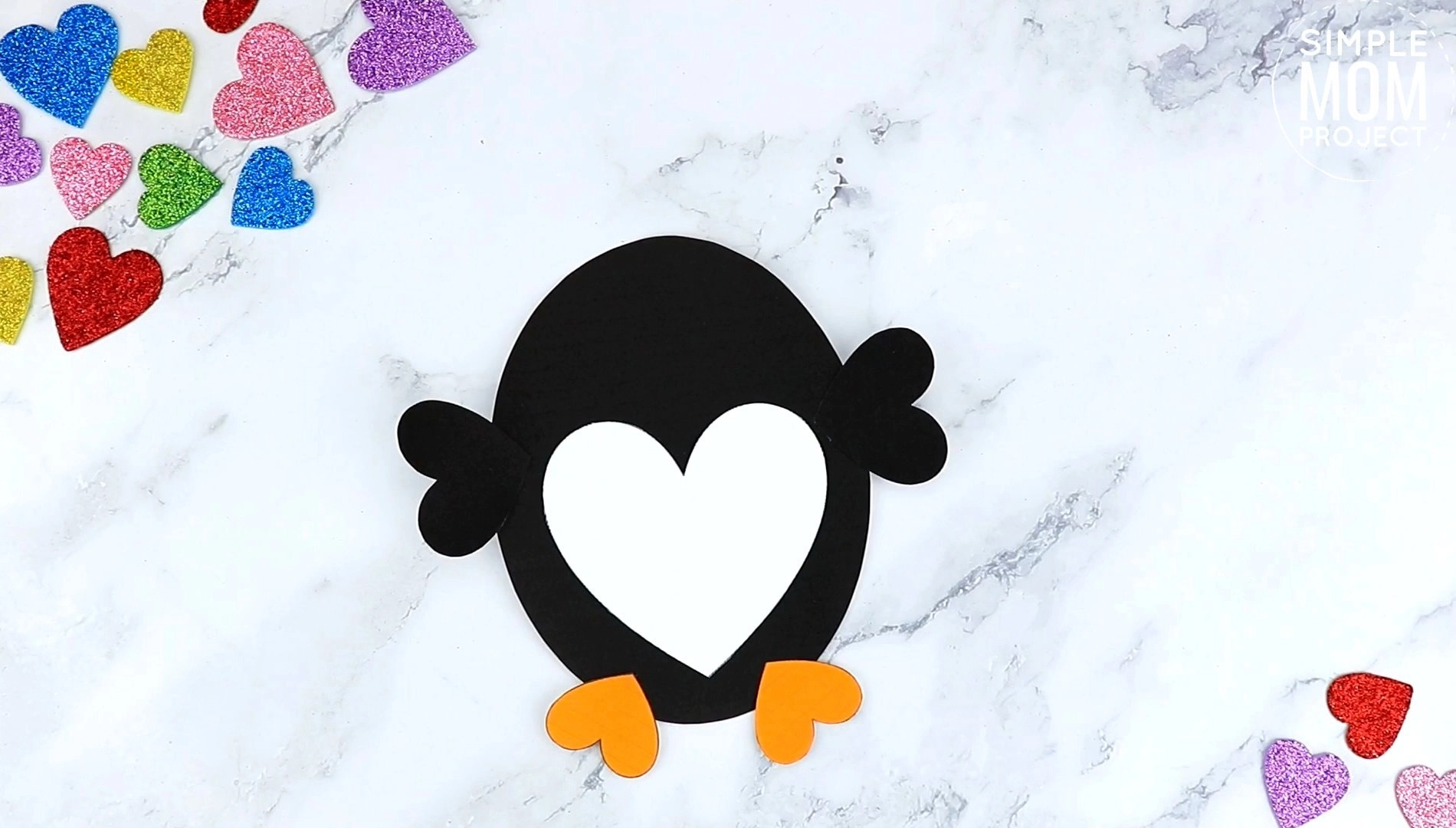 After that, glue on the adorable heart arms.
Then comes the beak.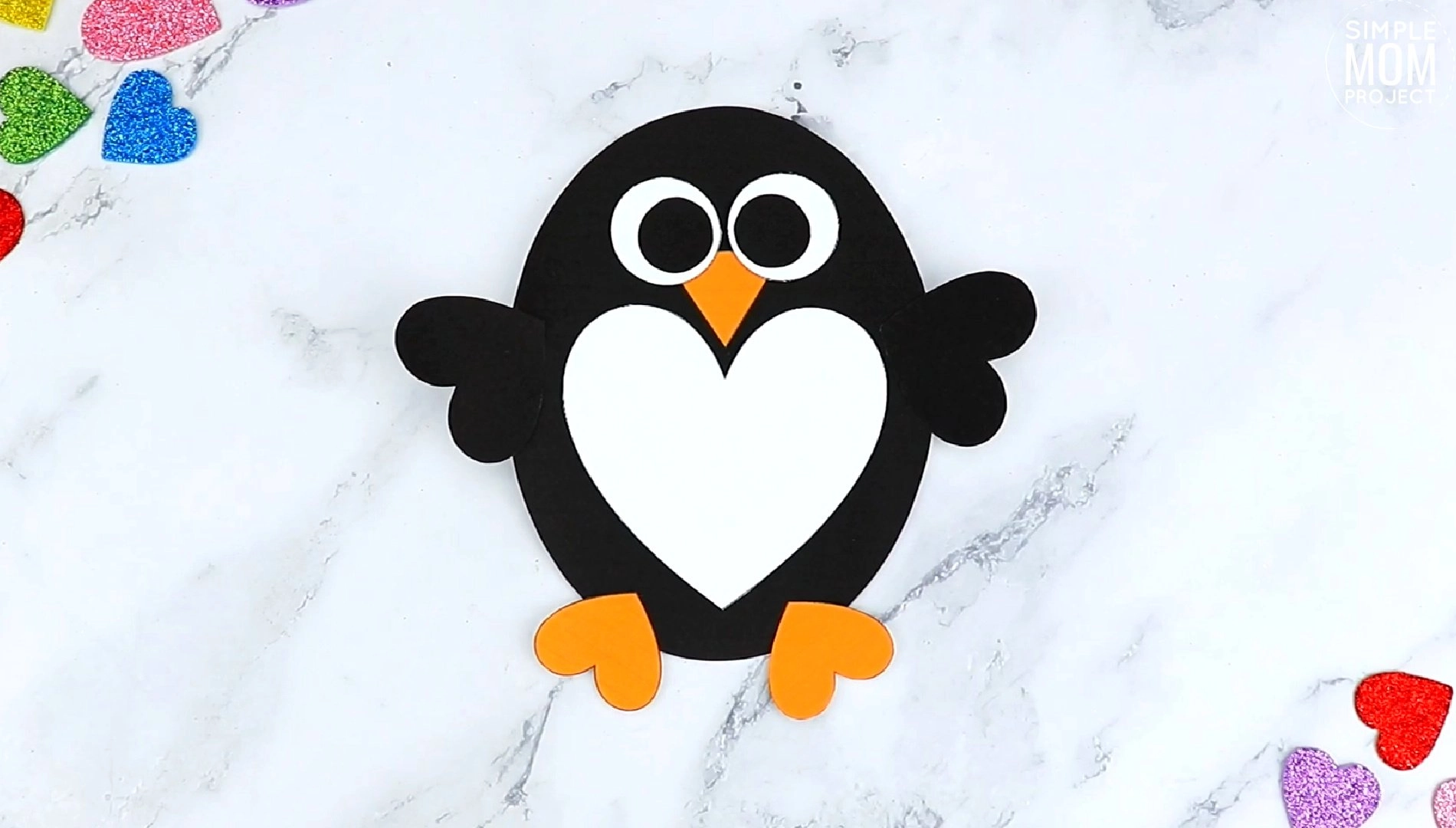 After that, comes his adorable little eyes.
You can use the penguin template eyes or you can use googly eyes to really bring your heart penguin to life.
Finally, glue on a cute heart. Write on his tummy, "I love you" or "get well soon" to really brighten someone's day.
Here's Some More Options to Choose:
You can print the blank version and trace the cut outs on card stock paper for a sturdier heart penguin,
Print the color version for a simple and easy rainy day craft or,
Print the blank version and use it as a fun coloring sheet activity and then glue the pieces together.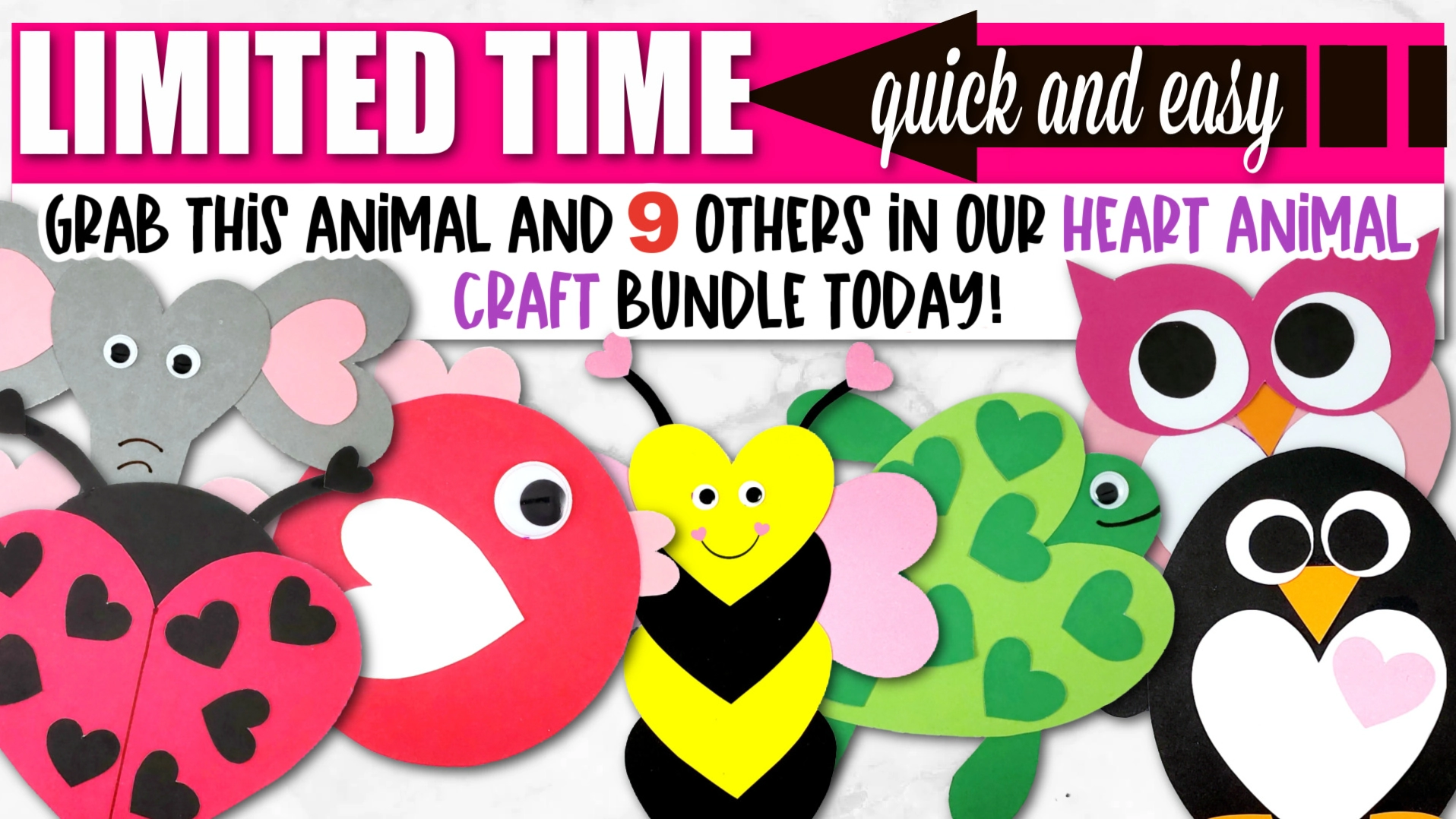 Heart Penguin Template
When you have finished, be sure to share your creation on Simple Mom Project's Facebook Page and follow me on Pinterest!

Kaitlen D.
More Fun Heart Animal Crafts: