Your children will enjoy being out at the beach – collecting seashells, building sandcastles and playing with their sailboat toys.
The colorful sailboat is a wonderful toy to keep the children entertained and it can be played with by the beach, backyard and inside your home.
This free printable summer sailboat template gives your little one the opportunity to practice their coloring, fine motor skills, concentration and creativity.
Your child will love feeling like they are sailing a real large ship while making this printable black and white sailboat drawing template.
Download and print out the easy summer sailboat template to offer it to your friends and family.
Use it for coloring, stencils, cut-and-paste crafts, decorations and more.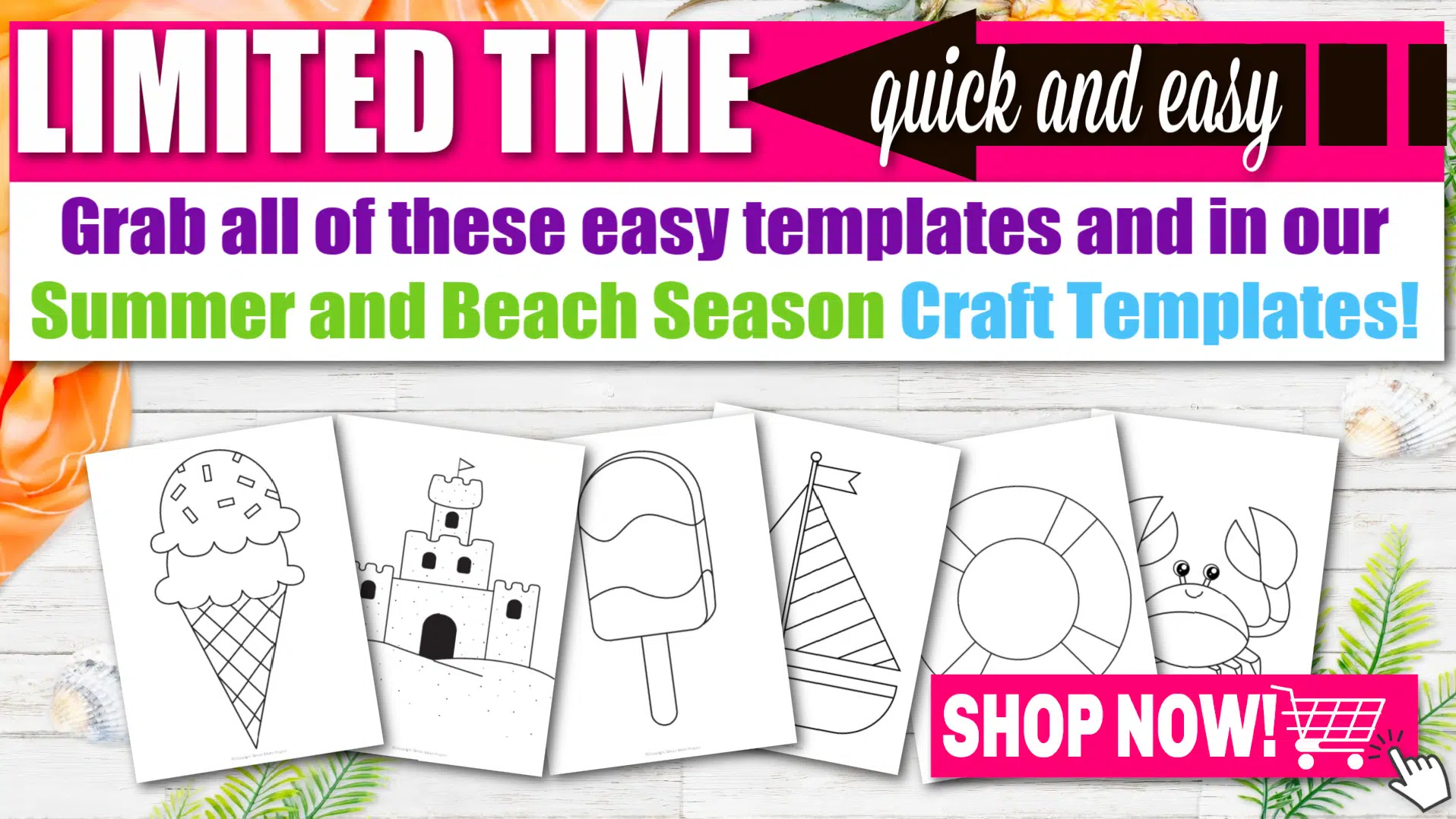 *By the way, this post may contain affiliate links which means I may receive a small commission at no additional cost to you if an item is purchase through that link. For more information, click here.*
Free Printable Summer Sailboat Template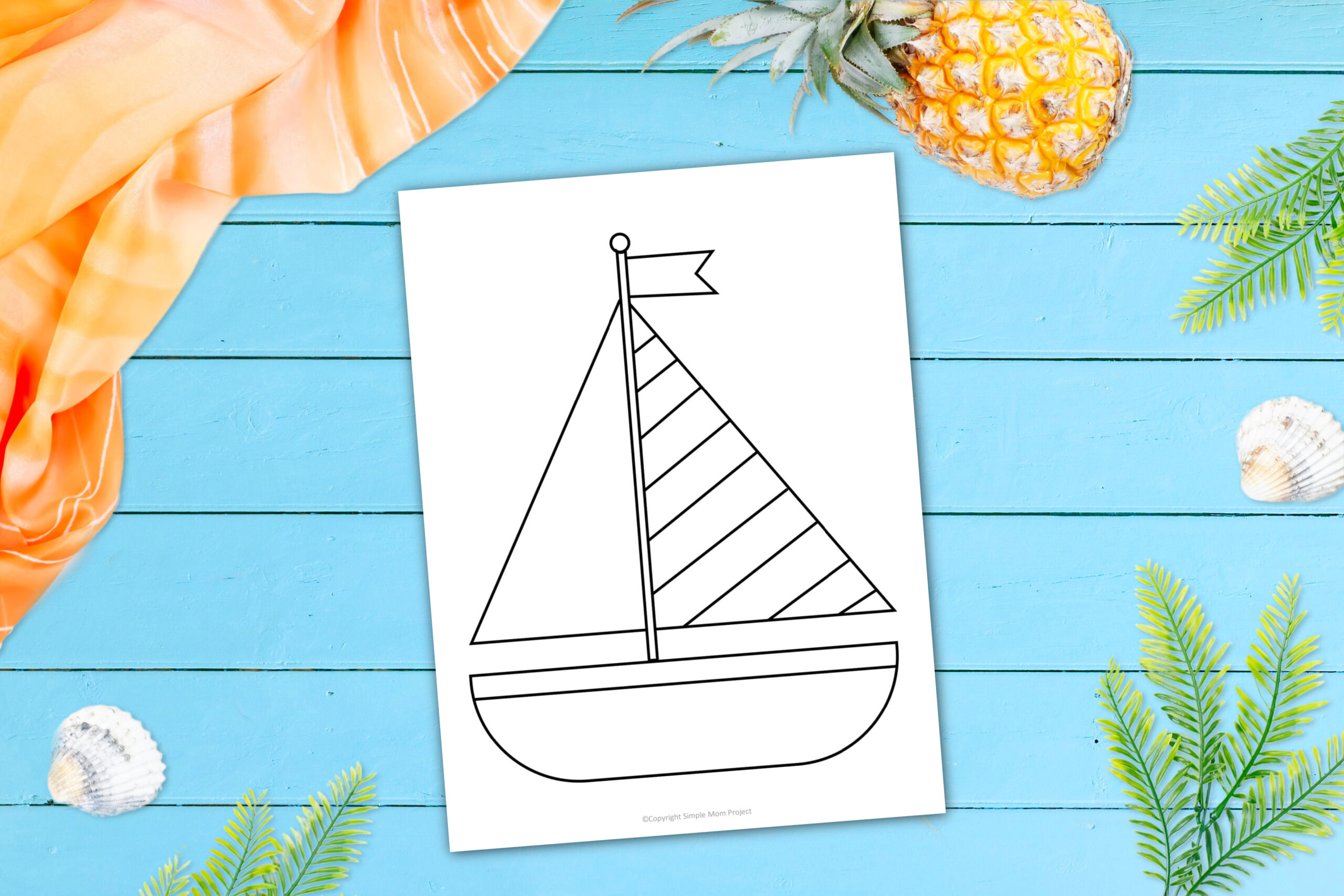 Summer Sailboat Template Materials Needed:
Printable Summer Sailboat Template (FOUND AT THE BOTTOM)
Make your child's finished summer sailboat template a forever memory by laminating it!
We use this laminator and cannot express how much we love it! It is not only inexpensive, it is SO easy to use!
Your kids will love seeing how much you adore their art work when you laminate and display it for years to come!
Looking for more amazing beach template ideas? Check out our Life Preserver Ring and Snorkel template.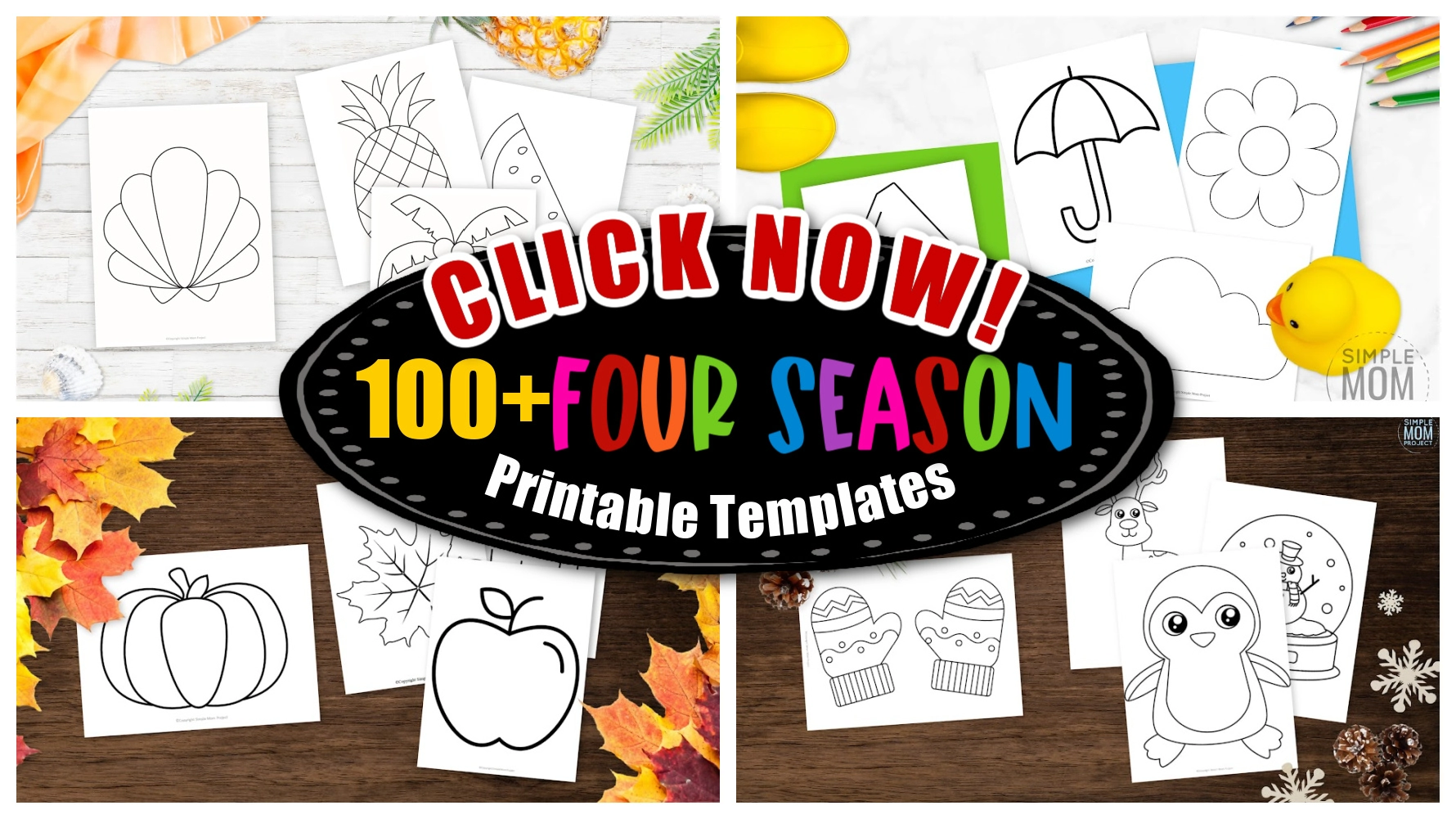 Ideas for Summer Sailboat Template
We are happy to share with you these fantastic ideas on how to incorporate this free printable summer sailboat template in your daily life with the kids.
1. Bedtime Sailing Boat Stories
Reading a bedtime story is a great way to connect with your child.
It builds up the bond between you and your children as you spend some quality time together at night.
If you are looking for awesome bedtime stories about boats, here's a few of our favorites and we know you will love them too.
2. Preschool Sailboat Craft
Perfect weather calls for a beach day!
Before heading to the beach, let's turn this free printable summer sailboat template into a lovely DIY craft!
Making a paper plate sailboat craft at home is relaxing and fun for kids!
Gather all the craft supplies that can be found in your home and let's start crafting!
Paint half of the paper plate royal blue as the ocean and sky blue for the other half.
Draw a sun on yellow construction paper, cut it out and glue it on the paper plate.
Cut out our free printable summer sailboat drawing template then place it on the paper plate.
This DIY sailboat craft will give children a variety of ways to play it.


3. Nautical Bedroom Décor
Sailboats are one of the modes of water transportation.
If your child fancies a bit of nautical-themed room décor, they will definitely love including this free printable sailboat template.
Let your little one decide which color and designs they want to make their own summer sailboat template stand out then hang it on their walls or simply display it on their study table.
Your child will be proud of their accomplishment and it will also improve their self-confidence.
4. Fun Way to Teach Colors
This free printable summer sailboat template can be part of your preschool lessons too!
It will allow your child to explore all different crayon colors then identify each color name afterwards.
Once your little one is done coloring and decorating their own printable sailboat template.
Sit down with your child and ask them the basic color names they have chosen to use.
If you do it repetitively, there's a big chance they can easily memorize it.
These are some of the brilliant ideas in using the free printable summer sailboat template for your toddler, preschooler and kindergarten.
We assure you that they will ask for more easy beach templates.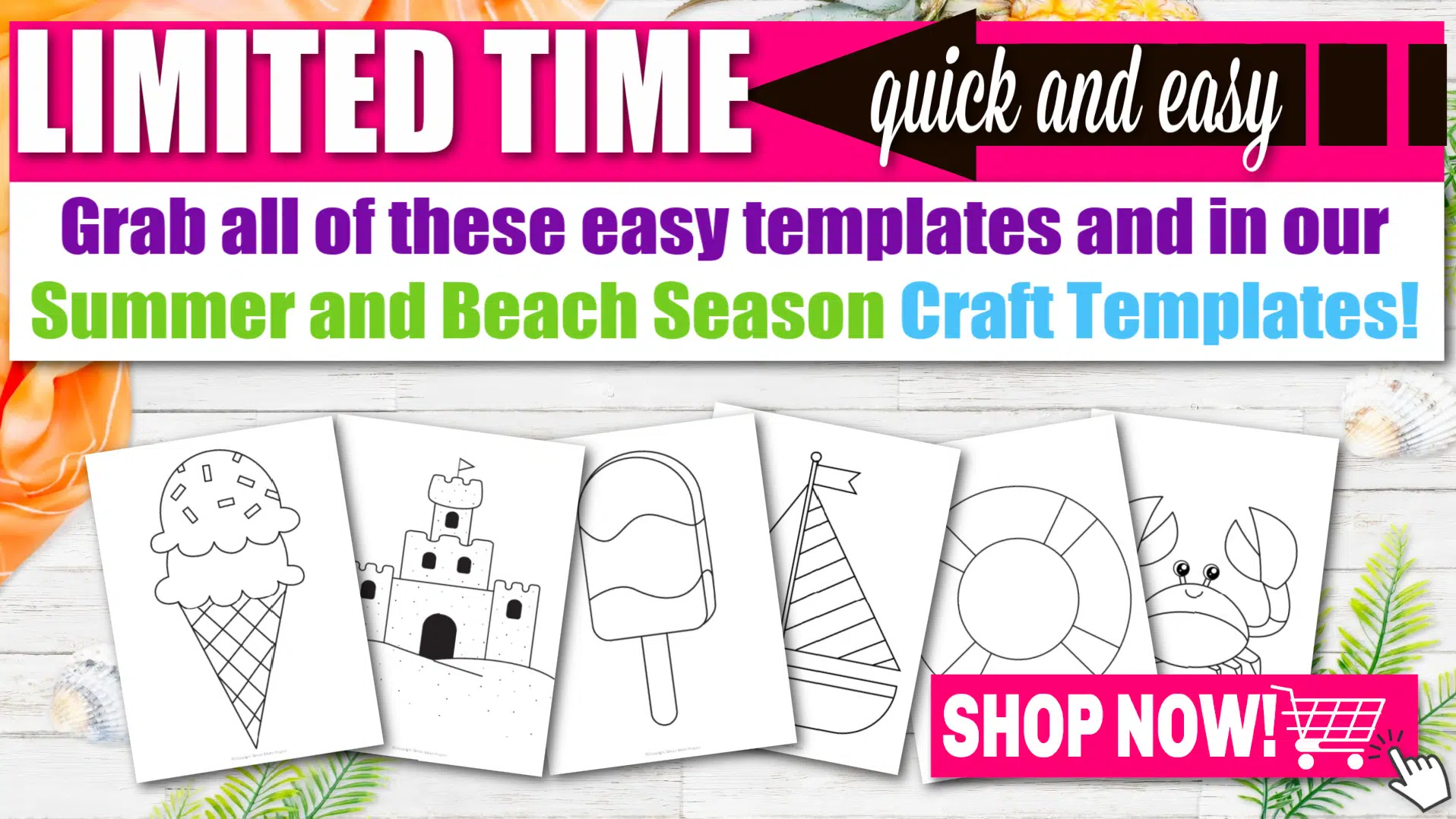 Printable Summer Sailboat Template:
Looking for an easy activity to keep your child's little hands occupied while they are counting on the days until the beach trip?
Making this printable cut out sailboat template is one of the most productive and fun things your preschooler can do no matter what season it is.
Don't forget to comment down all the awesome experiences you and your kids have shared in using this free printable summer sailboat template.
When you have finished, be sure to share your creation on Simple Mom Project's Facebook Page and follow me on Pinterest!

Kaitlen D.
More Fun Beach Templates