The manta ray is a magnificent ocean inhabitant. If you've ever been to an aquarium or an ocean vacation you've probably encountered a stingray petting area. Preschoolers are often quite curious and fascinated about ocean life such as the manta stingray.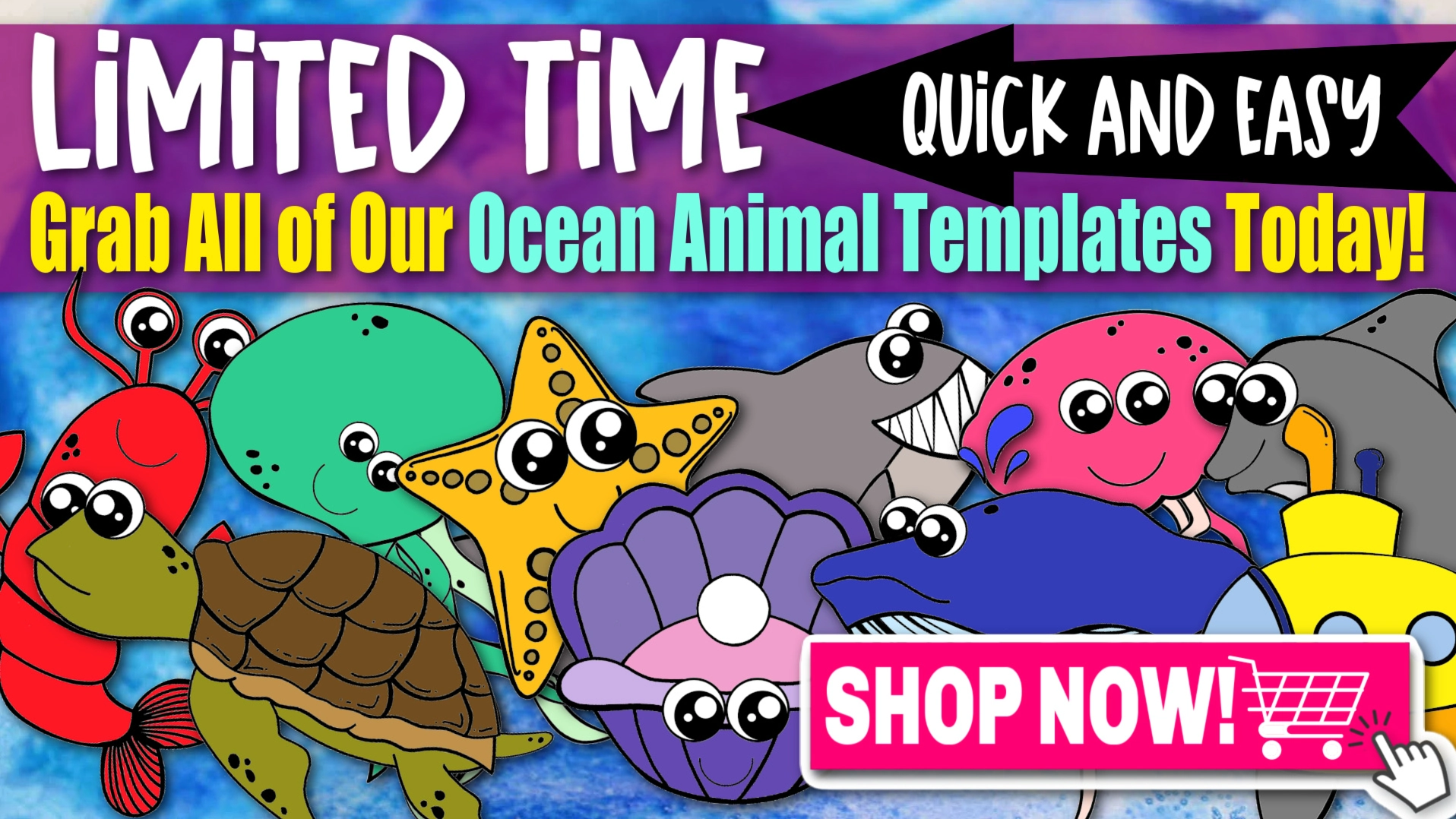 That's why I wanted to include a free simple stingray craft printable template for your summer break art projects.
Whether you're planning an ocean diorama to help your kids learn more about ocean life, or you want a fun art project to keep your preschoolers busy during summer break, this simple, cut and paste stingray craft printable is an excellent solution!
*By the way, this post may contain affiliate links which means I may receive a small commission at no additional cost to you if an item is purchase through that link. For more information, click here.*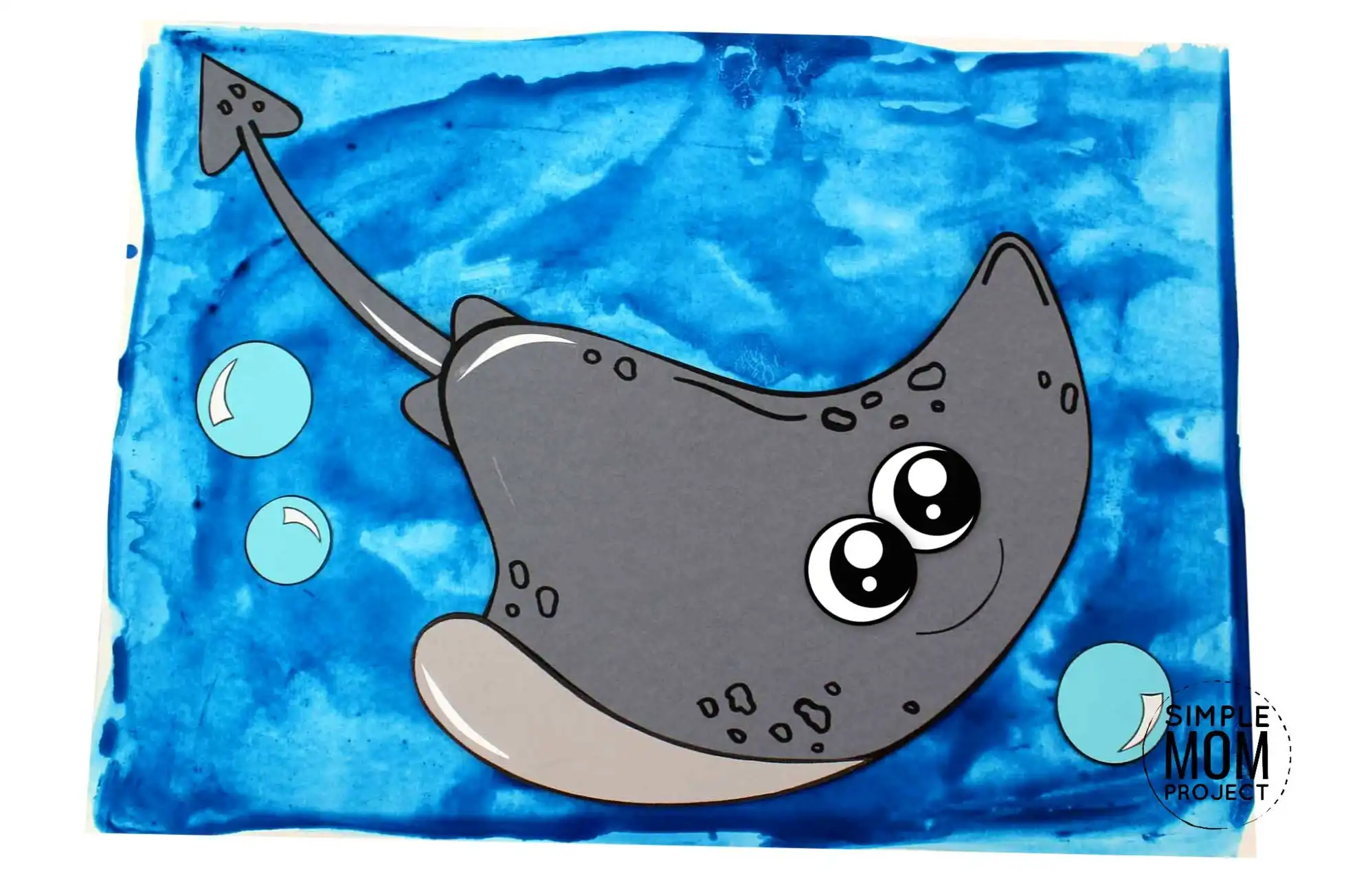 Need more ocean fun? Check out all of our printable ocean animal crafts for more ocean themed simple craft fun with your little ones.
Free Printable Stingray Craft for Kids with Template
Ideas for Simple Stingray Crafts Printable
1. Ocean Diorama
Use my ocean life printables with a cardboard box to display the many ocean life printable I've featured on my site. You can use many of my ocean life art projects featured on my site to create an ocean diorama.
While this will help educate your kids about the ocean, it's always a fun decor piece to place in your home to encourage a love of arts and crafts.
2. Research Activities
This simple sting ray crafts printable can be used as part of your preschool curriculum. It's important that kids learn about our ocean since it covers most of the Earth.
Before having your kids sit down for this craft project, research information about the manta ray so they can use what they've learned as part of their final touches to their sting ray crafts printable design.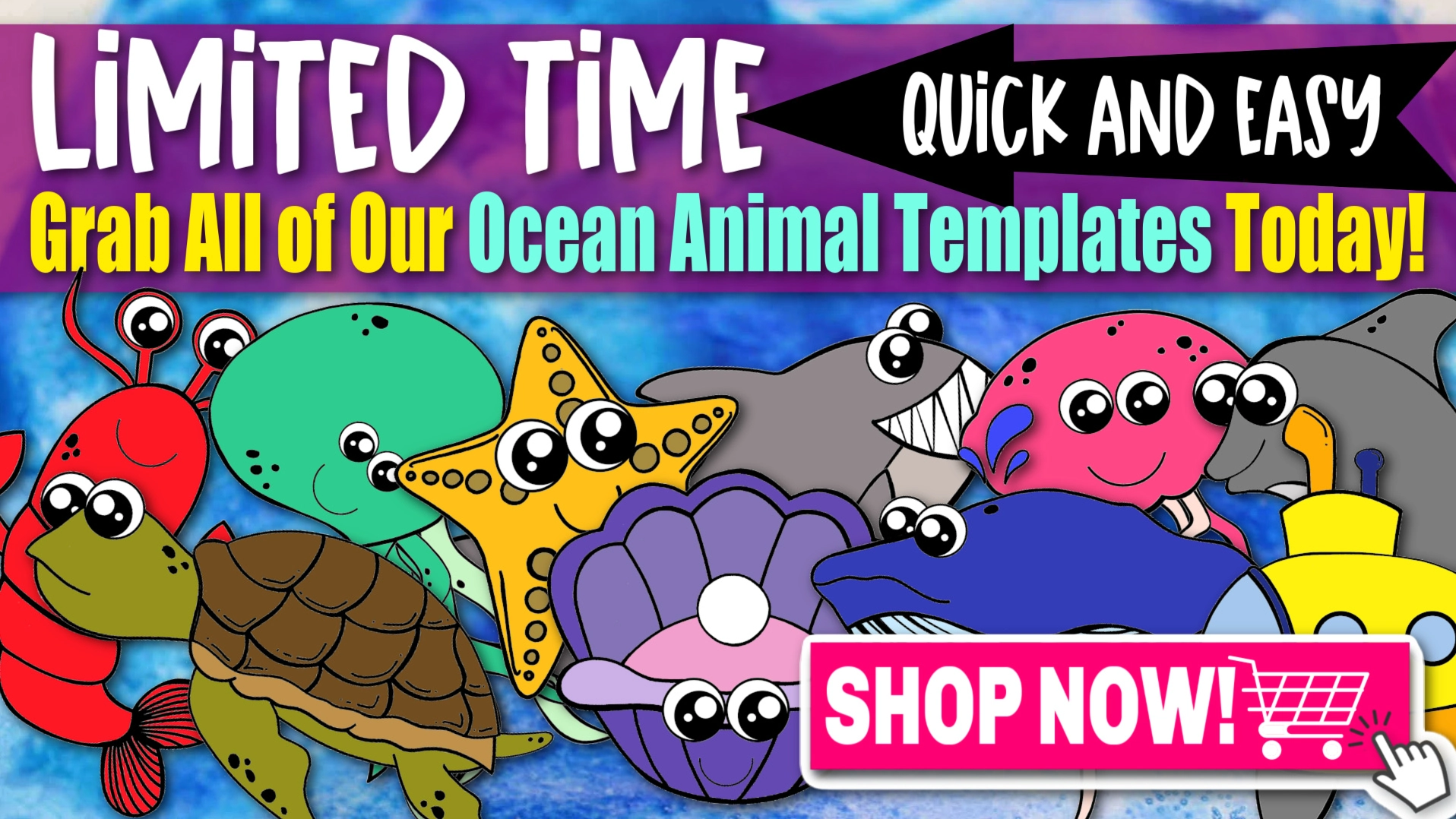 3. Prep for Ocean Vacation
Whether you're heading to the ocean for a day or planning a family vacation near the ocean, you can use my simple sting ray crafts printable to get the excitement going in your home.
Going on a family day trip or vacation near the ocean will allow your family to experience ocean life first hand. When you use my art projects for ocean life, you'll soon see that your kids arrive at your ocean vacation equipped to learn more and share what they've learned about the ocean through these art projects.
You'll want to research what options your family has to enjoy during your ocean vacation or day trip to the beach so that you can use this sting ray crafts printable as a good resource to help prepare your kids for their ocean life adventures on vacation.
Stingray Craft Supplies Needed:
Printable Stingray Template (FOUND AT THE BOTTOM)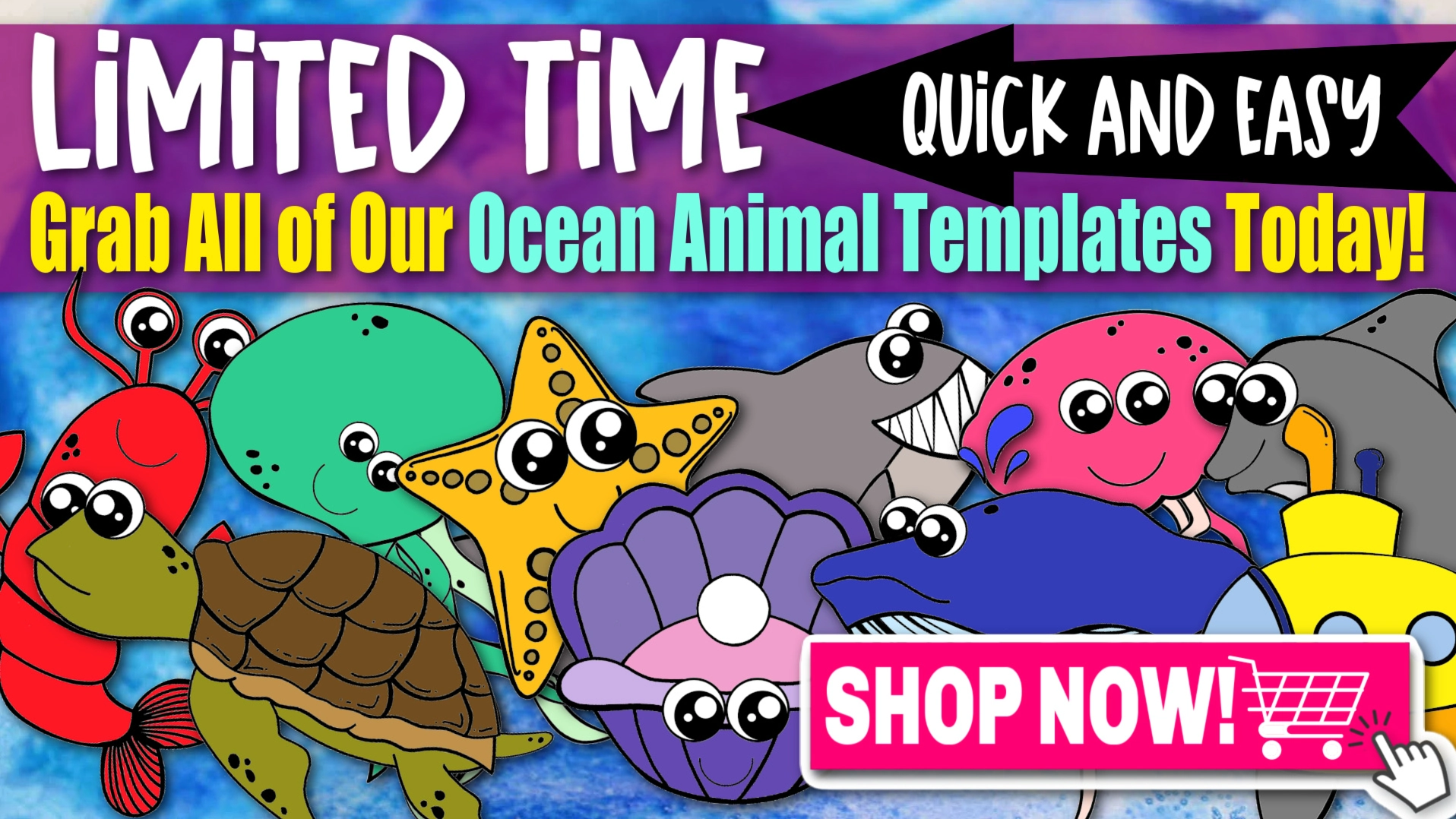 If you're ready to complete this kindergarten animal activity, then simply download and print as many copies of my simple manta ray printable to keep your preschoolers busy with paper plate crafts for summer break.
Stingray Craft Instructions:
After you've printed your stingray template on your favorite color cardstock paper or use the colors as instructed on the template, go ahead and cut out the body parts.
Another fun way to enjoy this ocean animal craft friend is to print the stingray template on white paper and color him first. Then cut and glue him together.
Next, simply glue all the pieces together. This ocean craft is so easy and perfect for kids of any age. My toddler and 6-year-old alike loved making him.
Keep scrolling to get your very own stingray craft today and start exploring the ocean with your little ones and their paper whale buddies!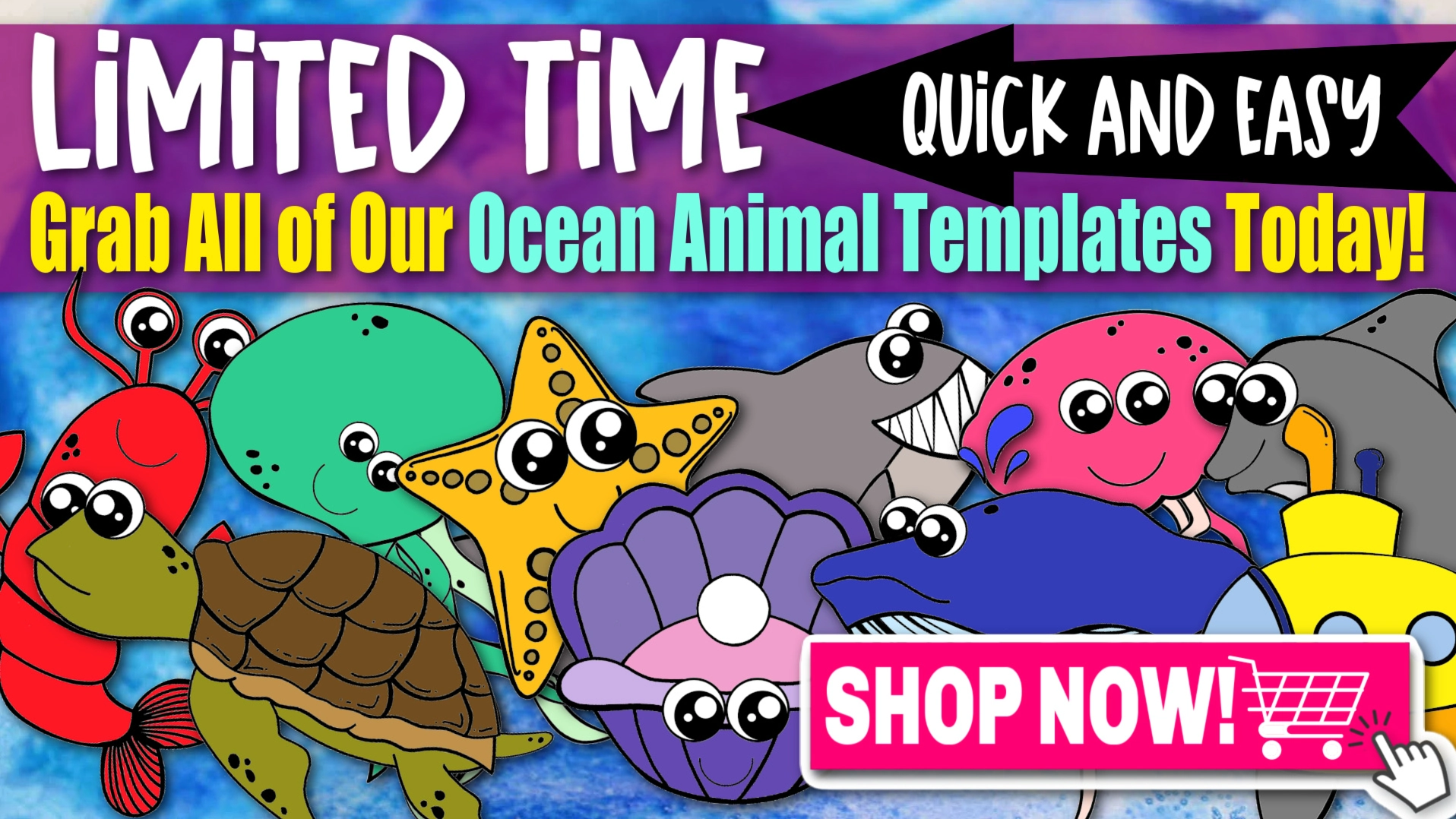 Free Printable Stingray Template:
Don't forget to share your ocean learning plans in the comments. Need more ocean fun? Check out our packed list of printable ocean animals for simple craft fun with your little ones.
When you have finished, be sure to share your creation on Simple Mom Project's Facebook Page and follow me on Pinterest!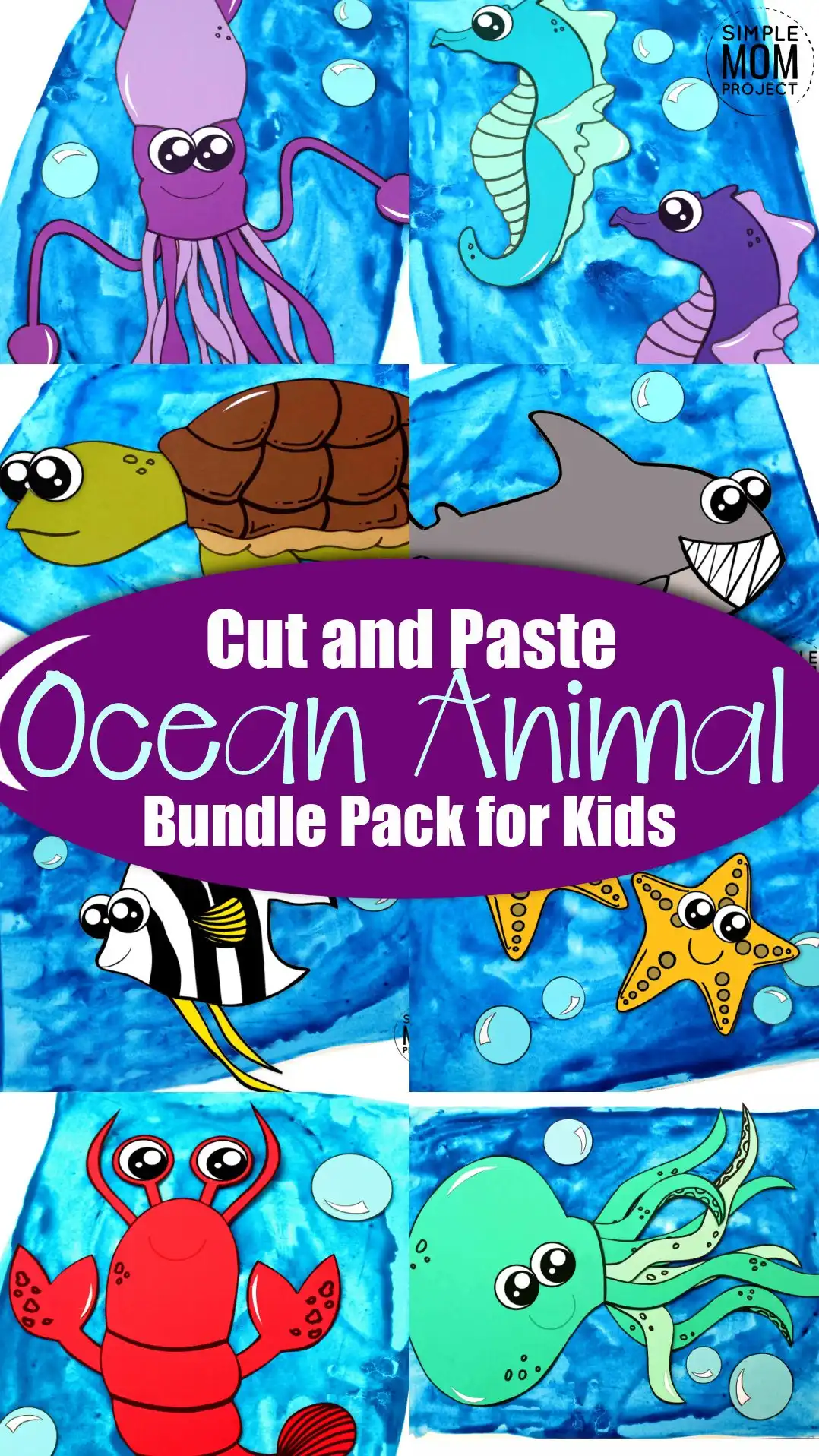 Kaitlen D.
More Fun Ocean Animal Crafts: