I have always loved the ocean. One of my favorite things to do is sit on the beach and listen to the sounds.
It's not just the typical waves crashing or the ocean breeze, I love the sounds of the seagulls too.
Listening to the cries of the seagulls mixed together with the rush of wind, and the crashes of salty waves… it's Heaven. If you enjoy the seagulls too, you're going to want to check out this latest craft template I've created.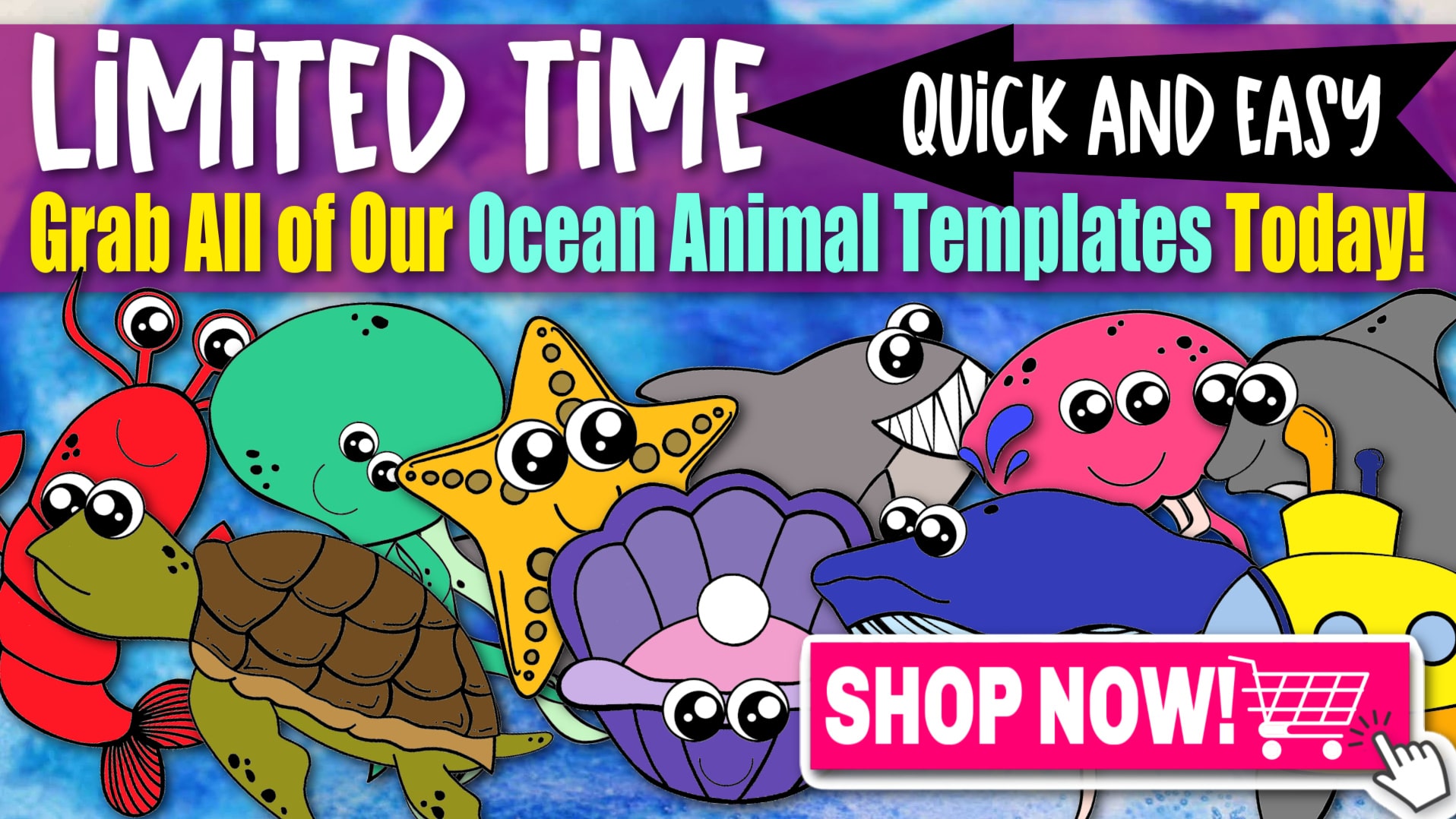 These paper seagull printables are perfect for crafting!
Also, see some fun activities to do with your kids after they make this easy and fun printable seagull craft.
Need more ocean fun? Check out the printable build a jellyfish craft and lobster friend for more ocean themed simple craft fun with your little ones.
Keep scrolling to get your very own paper seagull template printable and get started celebrating sharks in your own fun way .
*By the way, this post may contain affiliate links which means I may receive a small commission at no additional cost to you if an item is purchase through that link. For more information, click here.*
Easy DiY Seagull Craft for Kids with Free Template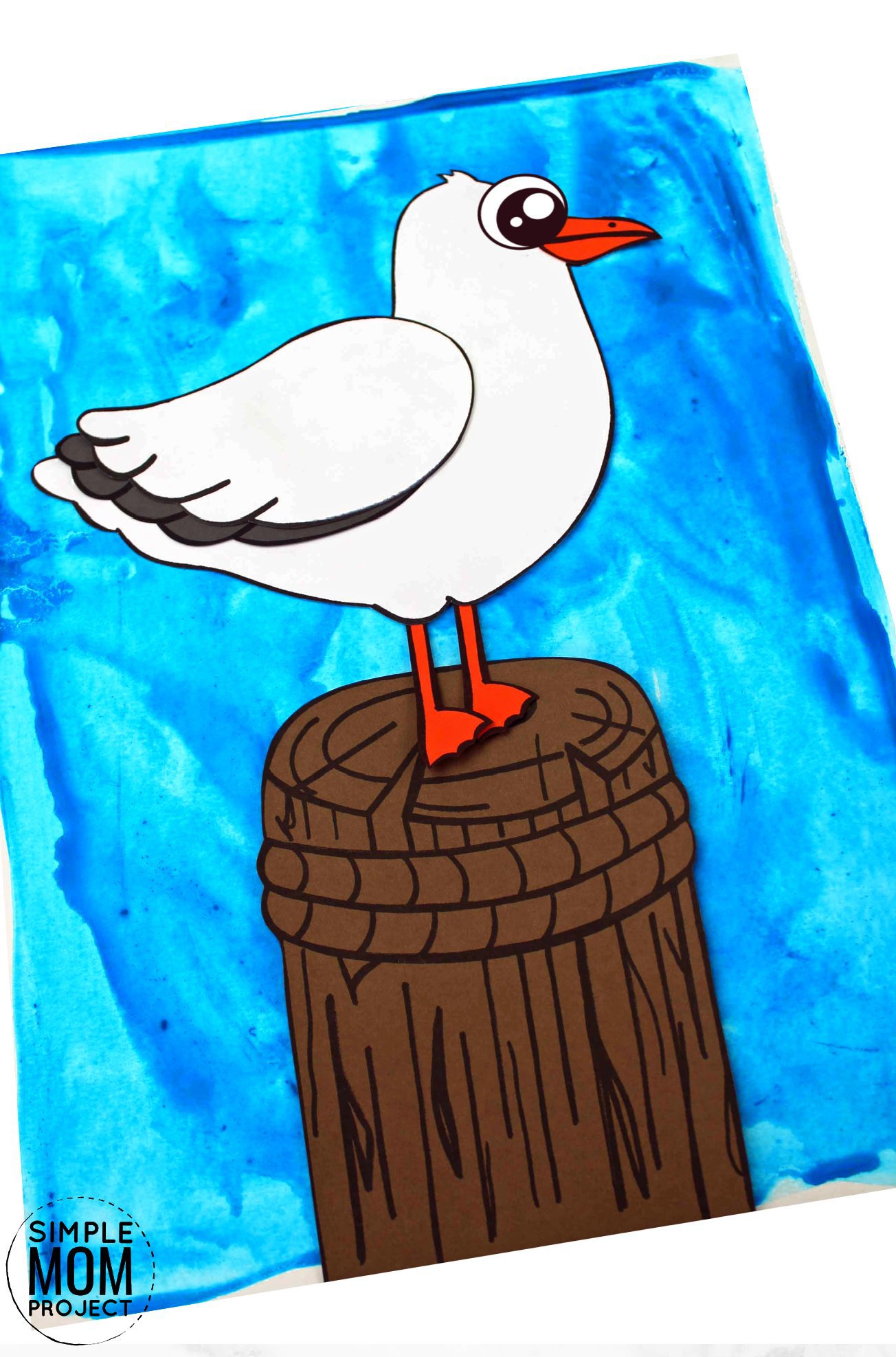 Fun Seagull Themed Activities
Check out all the fun ways you can use these easy seagull craft templates today:
1. Summer Coloring Page
Before you travel to the beach for Summer vacation, print some of these paper seagulls as coloring pages for your little ones. It's a great way to keep your children occupied on a road trip. Plus, you can teach them all about real seagulls while you travel.
You can even make a road trip binder to occupy children while you travel. Include these printable seagull pages, crayons or colored pencils, and blank paper for a quick game of tic-tac-toe or drawing their favorite beach creatures.
They're sure to enjoy coloring their own seagull friends and everyone can get excited listening for seagulls at the beach as you get closer to your vacation destination.
2. Seagull Craft Stencil
If you like the ocean as much as I do, you probably have some beach themed art and decor around the house. For example, I have some large conch shells I found as a child and a painting of the sea.
You could use this seagull craft template to help create your own diy beach art. That way, you can bring the beach right into your home all year round.
Just print this simple miniature seagull, cut it out, and use the template as a stencil for your own beach themed canvas art or reclaimed wood sign. Then, add an inspiring quote like: "The gull sees farthest who flies highest." – Jonathan Livingston Seagull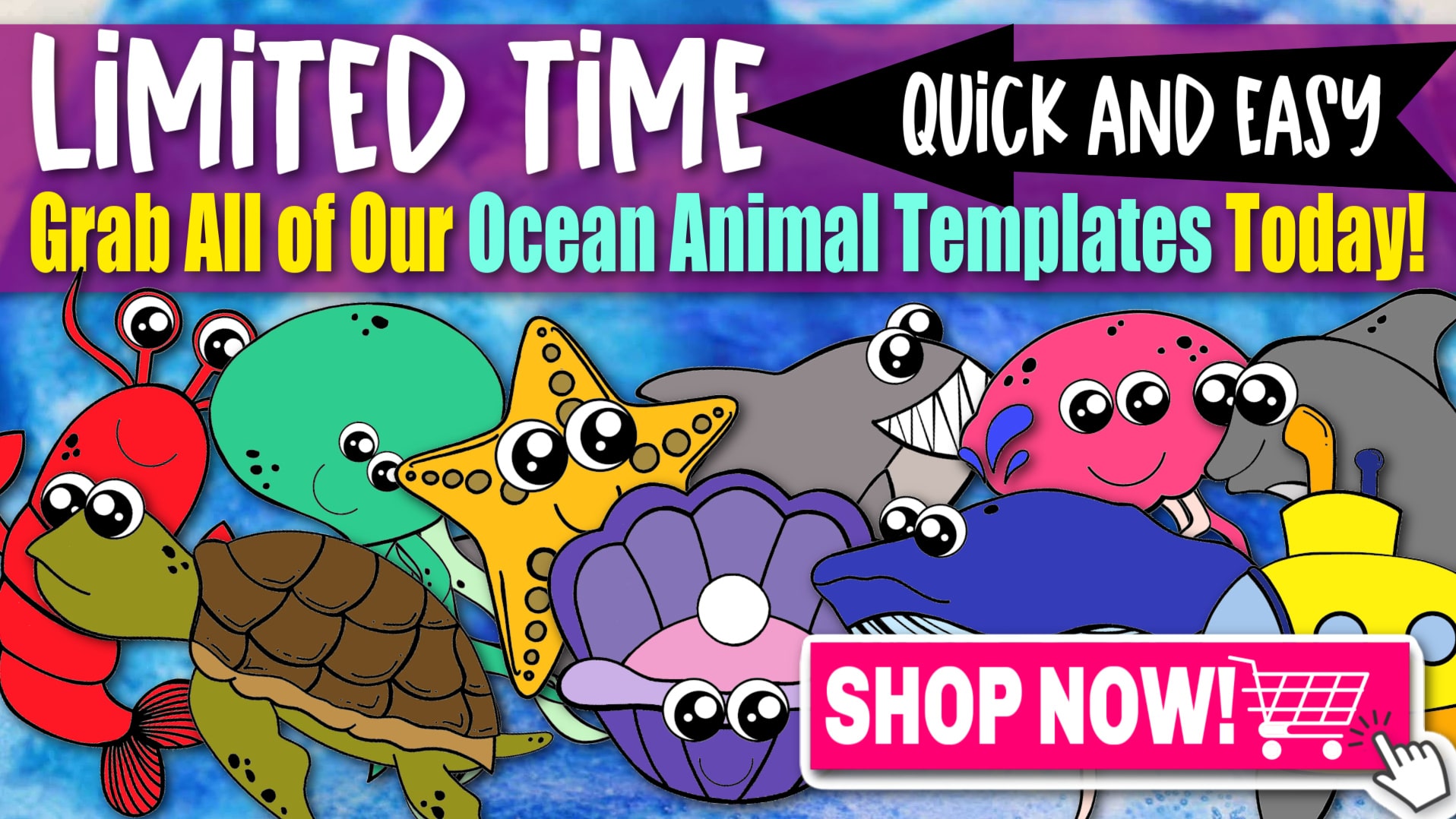 3. Paper Seagull Puppets
For more seagull themed fun with your little ones, why not host a puppet show? My kids love to make their own puppets and crawl behind the couch to put on an impromptu puppet show for me and my husband after dinner.
To turn these seagull templates into puppets just print, decorate, and cut out your seagull friends. Get creative with your decorations! Try craft feathers for a more realistic look or googly eyes to make your seagulls extra silly. Then, attach your seagull friend to a Popsicle stick and voila! Enjoy the show!
4. Ocean Animal Diorama
If you can't make it to the ocean for a vacation this year, why not bring the ocean home? Use a recycled cardboard box to build your very own ocean diorama. It's a fun activity the whole family can get in on!
Use clay to build beach-goers that look just like the members of your family, paint or decorate the inside of the box to look like the beach and ocean. You can even glue craft sand to the bottom for a realistic beachy feel!
Then, print and cut out miniature paper seagulls to hang from the "sky" in your beach scene. Finally, be sure to check out my other ocean creature template printables to add more ocean animal fun.
Seagull Craft Supplies Needed:
Printable Seagull Template (FOUND AT THE BOTTOM)
Seagull Craft Tutorial: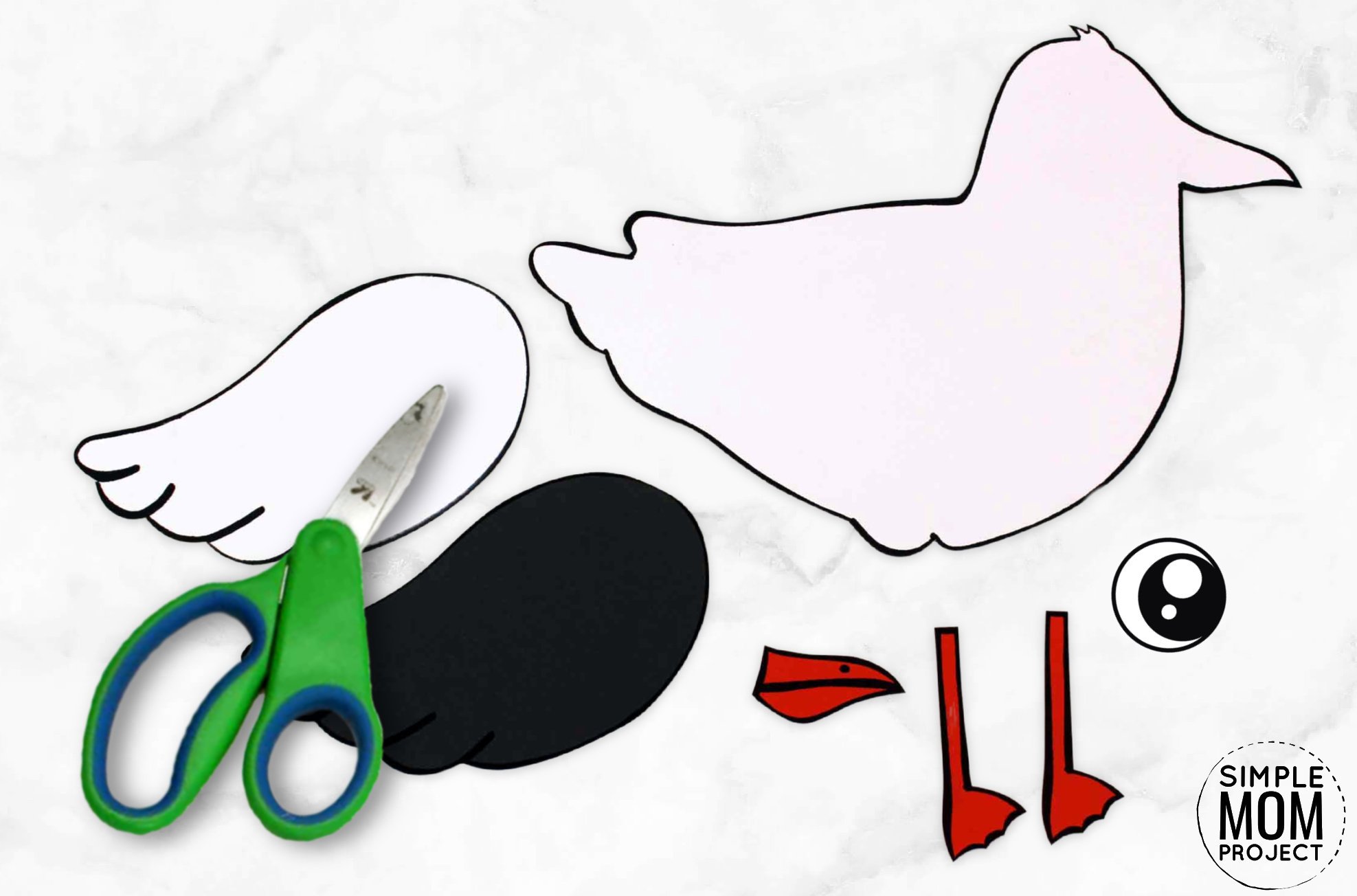 1. This fun ocean craft is so easy to do! Simply print on the colored paper as instructed in the seagull template.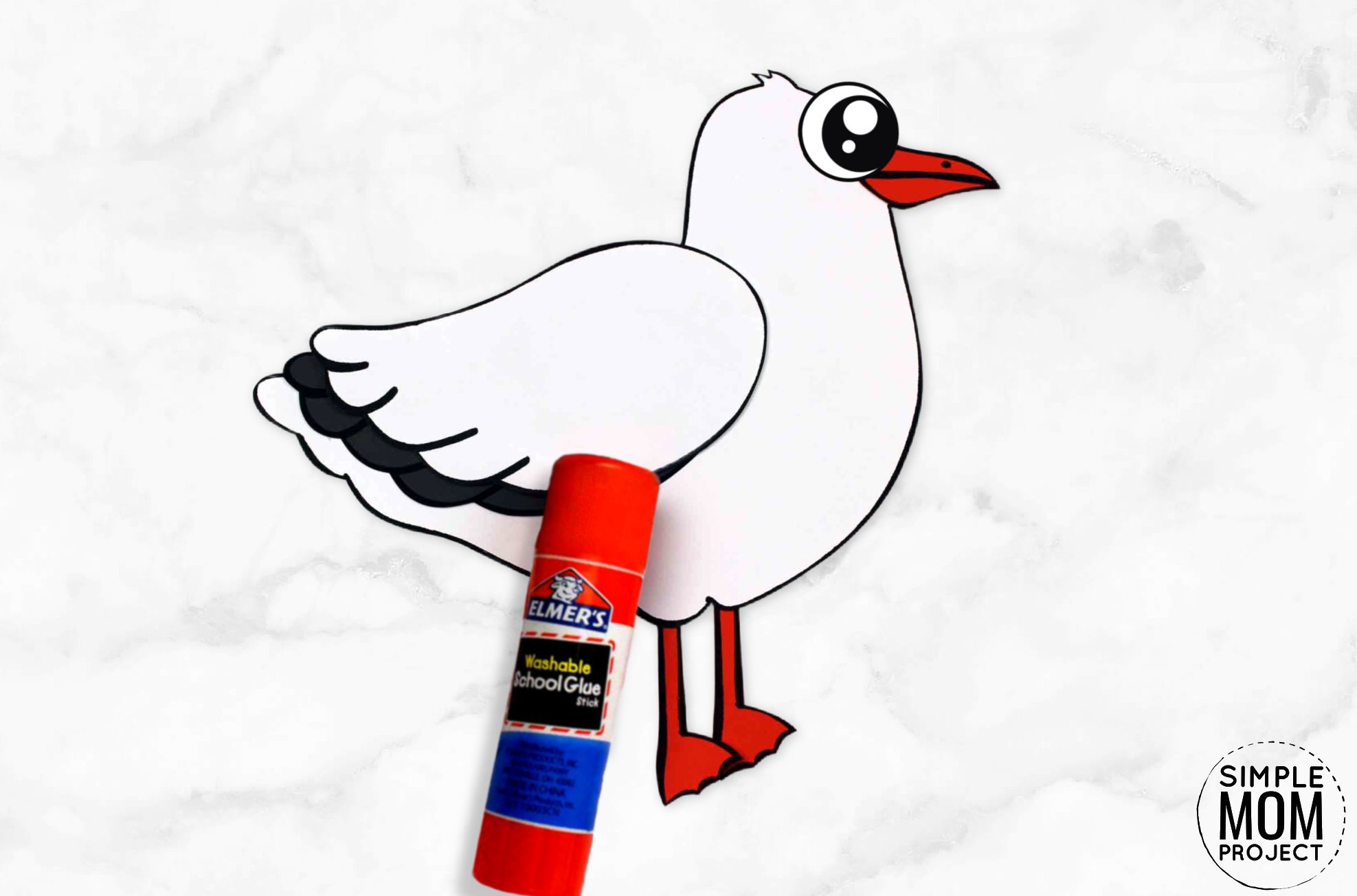 2. Then cut all of the pieces out and glue them together.
Now he is all complete! How easy was that!?
If you are short on colored paper or just want to extend the fun with your little ones, color the seagull template first before cutting out the shapes. When he is all decked out, then cut them out and glue them together as instructed before.
Now time to print and get to crafting!
Printable Seagull Craft Template
To prevent Copyright infringement, you will see our watermark inserted on all of our images. This will NOT be included in your download.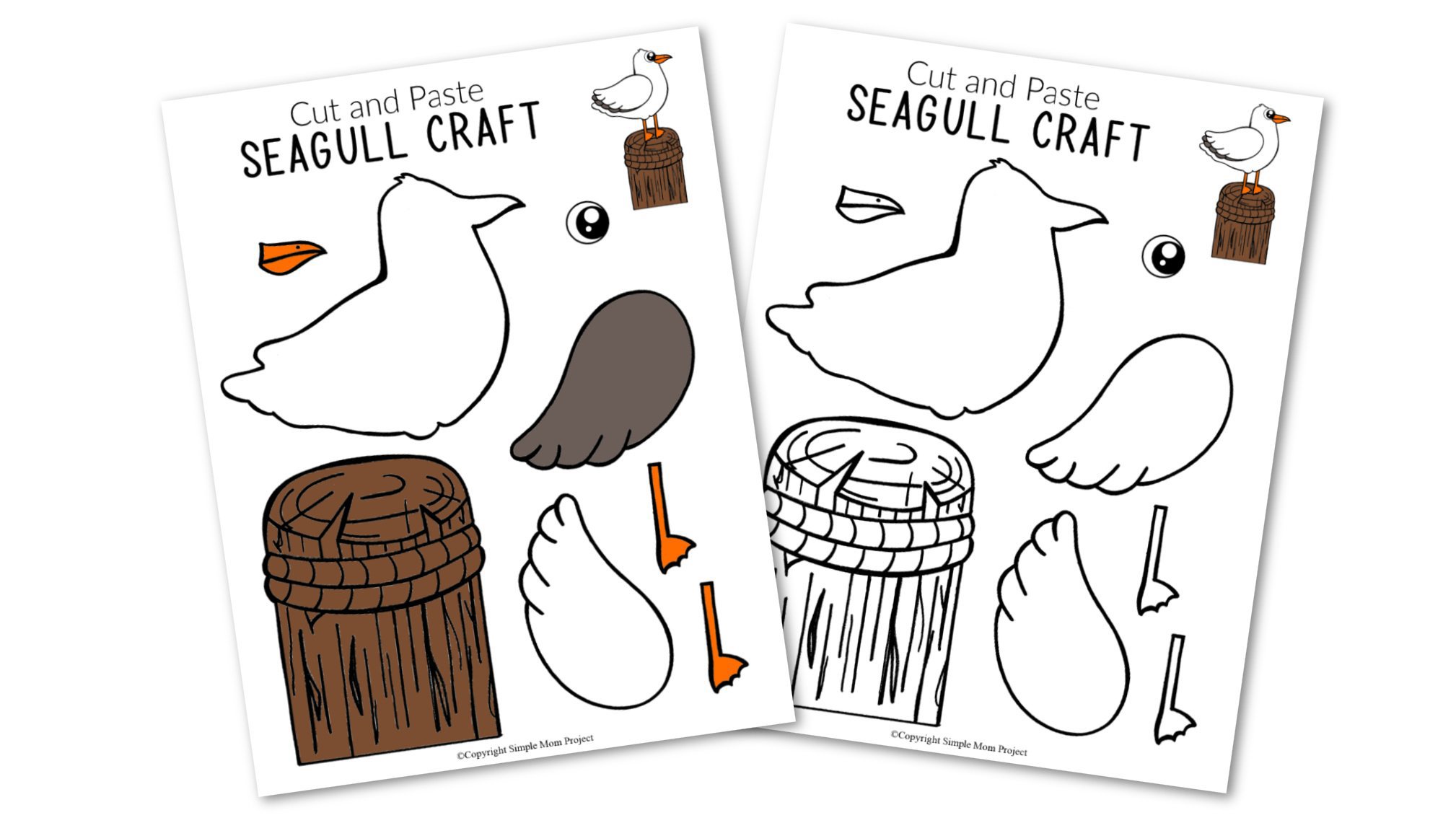 Whatever you decide to do with these lovable paper seagull printables, don't forget to come back and share your stories in the comments. I love hearing about how you're getting creative with these fun templates!
When you have finished, be sure to share your creation on Simple Mom Project's Facebook Page and follow me on Pinterest!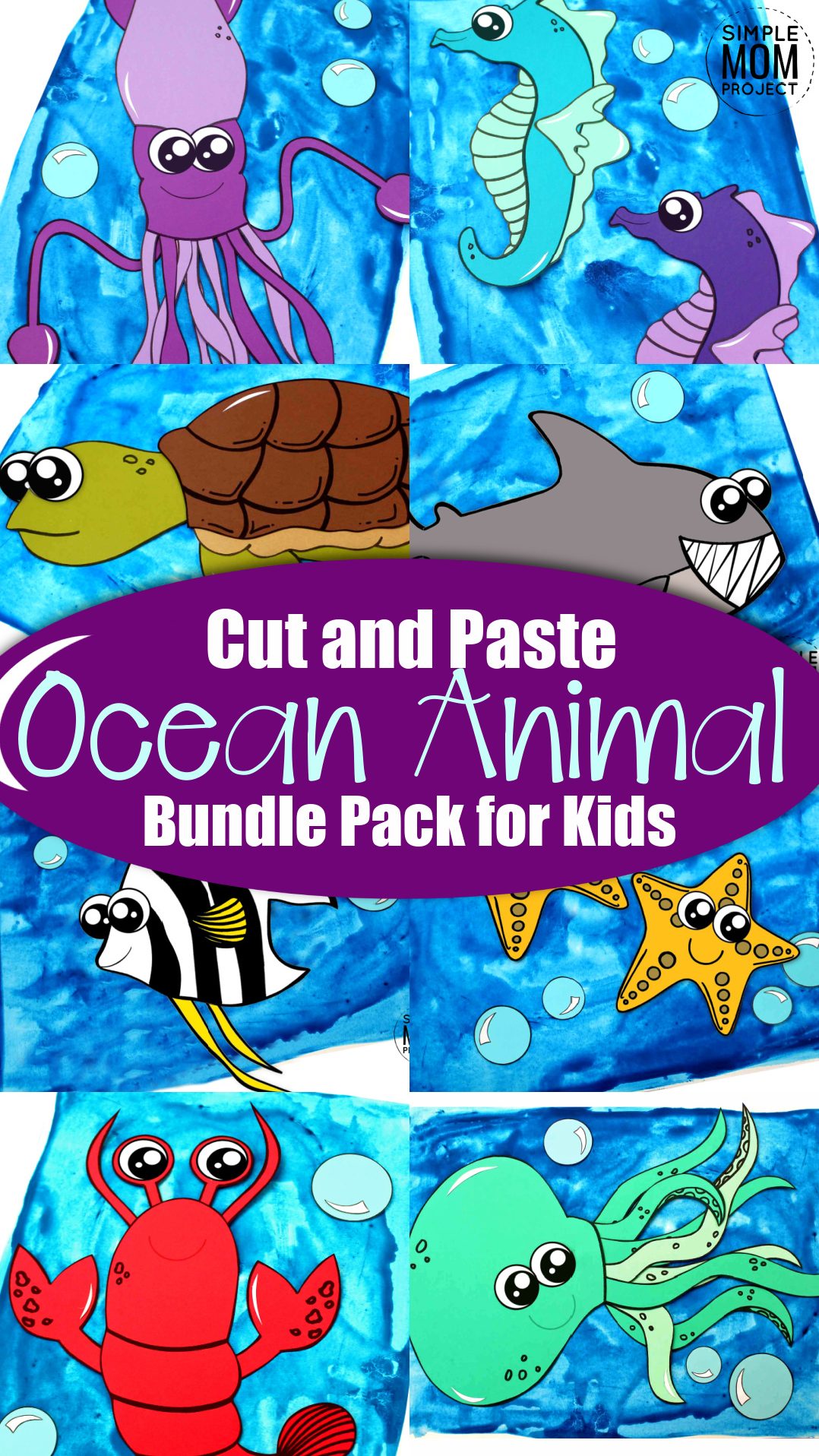 Kaitlen D.
More Fun Ocean Animal Crafts: