Aren't jellyfish incredible? They're so beautiful and unique. We like to watch them at the aquarium and that made me think it might be fun to create a jellyfish craft for everyone to get in on the fun.
With this easy printable, you and your little ones can enjoy exploring jellyfish together in a new and creative way.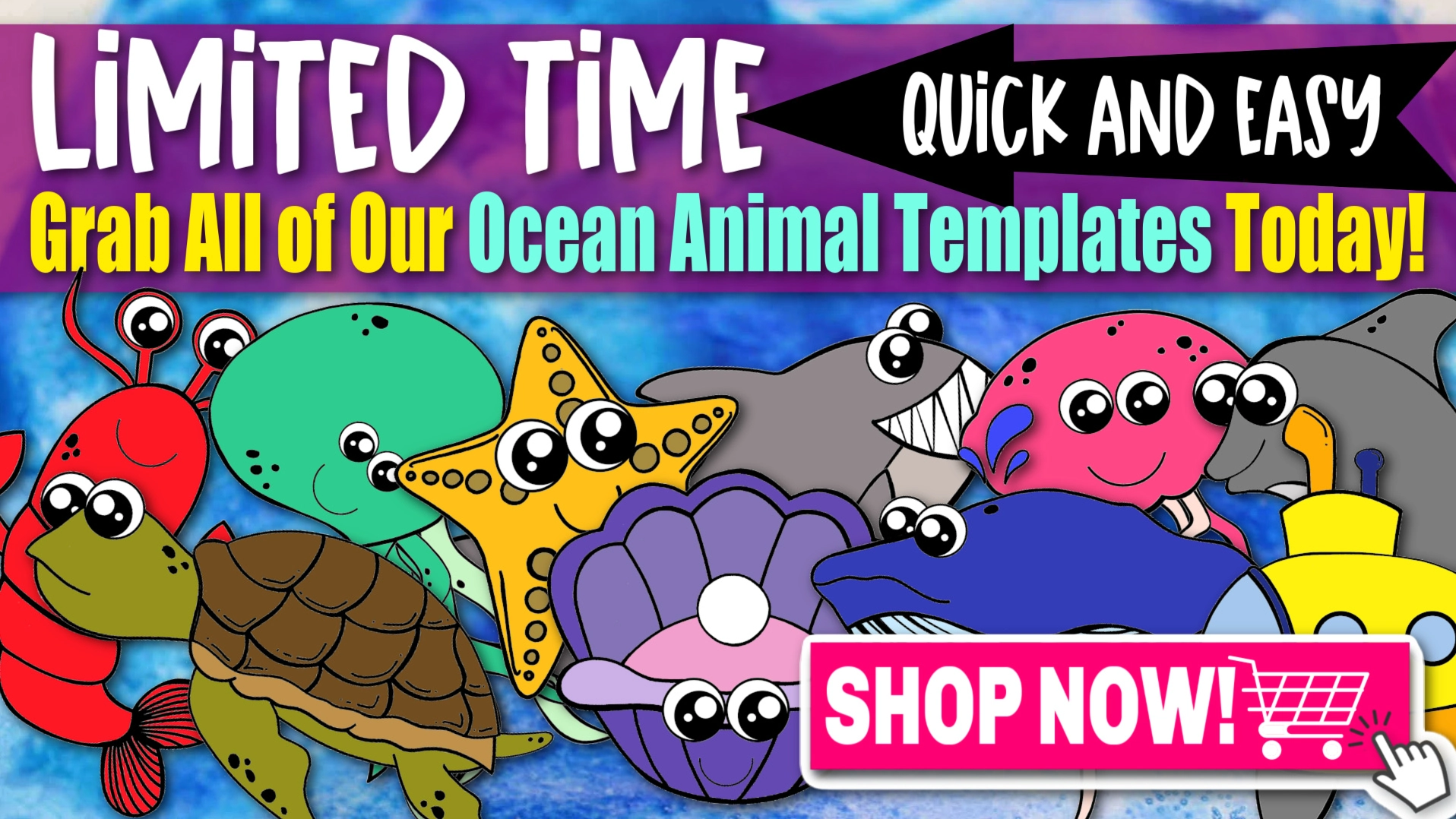 To get started, print this fun jellyfish template, cut it out, and begin decorating! There are so many cool materials you could use to help decorate your jellyfish in a fun and imaginative way.
Watercolors are a great choice for giving your jellyfish a translucent look or you could have fun experimenting with texture using colored shaving cream or puffy paint.
Keep scrolling to get your own printable jellyfish template and start crafting today.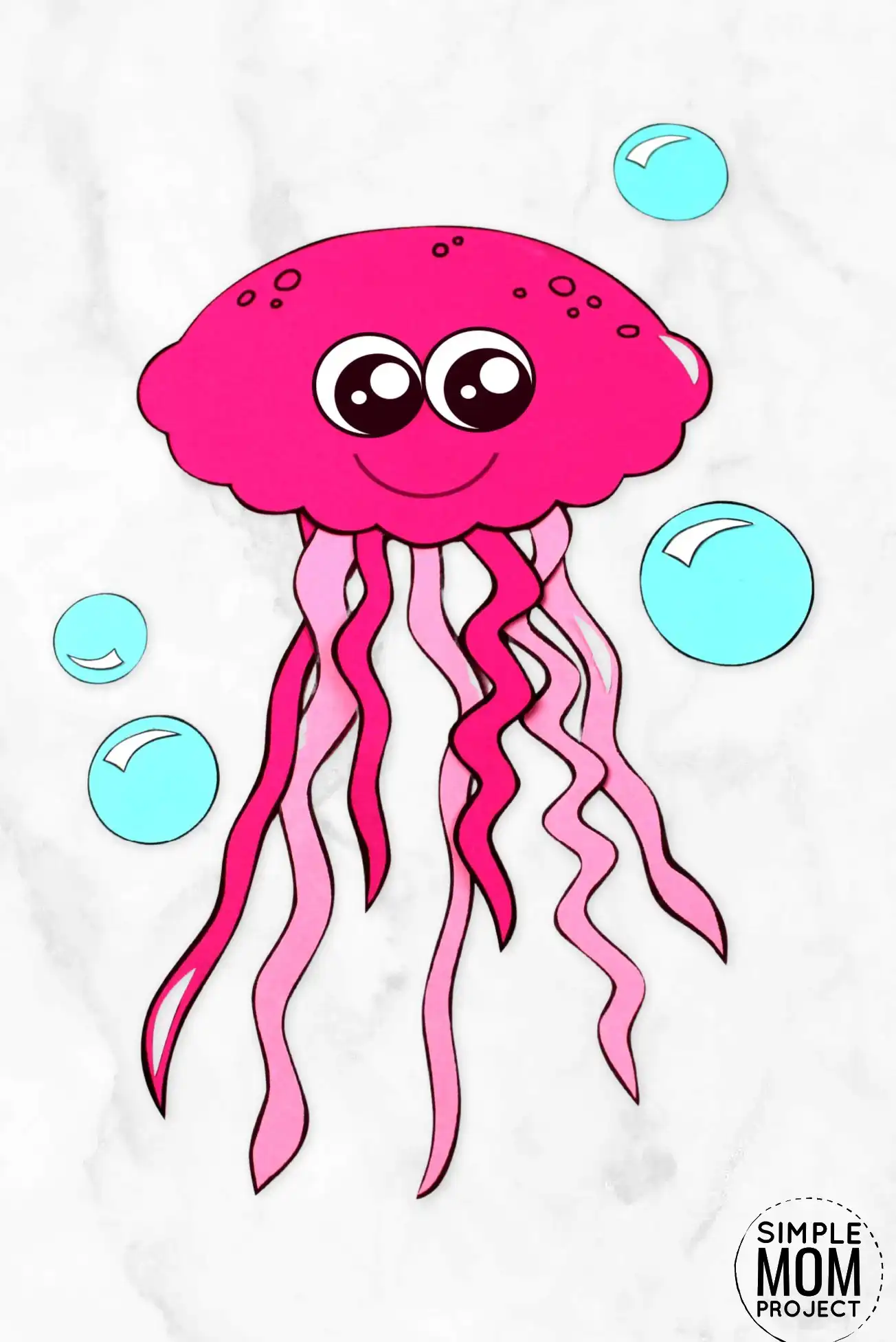 *By the way, this post may contain affiliate links which means I may receive a small commission at no additional cost to you if an item is purchase through that link. For more information, click here.*
Easy DiY Jellyfish Craft with Free Jellyfish Template
Jellyfish Craft Materials Needed:
Printable Jellyfish Template (FOUND AT THE BOTTOM)
After you've printed out this no-prep jellyfish craft template and made your own jellyfish friends, explore jellyfish together through play.
Jellyfish Theme Activities:
Here are some great ways to incorporate this fun jellyfish craft into preschool lessons:
1. Alphabet Learning:
J is for Jellyfish! Glue your jellyfish craft to a giant cardboard letter J as part of a big visual alphabet for kids to get excited about. Your preschooler might also enjoy thinking of a letter J name for her jellyfish friend. My daughter thinks "Jiggly" is a good jellyfish name.
Helping kids associate letters with fun ocean animals is a great way to help them remember letters and the sounds they make. It's also a fun way to practice early reading skills together.
2. Jellyfish Math:
Why not play "5 little jellyfish?" It's a fun rhyme variation all about jellyfish to help preschoolers practice counting and subtraction skills. This easy jellyfish printable craft is perfect for creating your own little jellyfish to play with!
After creating 5 of these adorable sea creatures, arrange them as you like and begin the rhyme: "There were 5 little jellyfish swimming in the sea, one swam away and then there were four…" With each line, remove a jellyfish and hide it.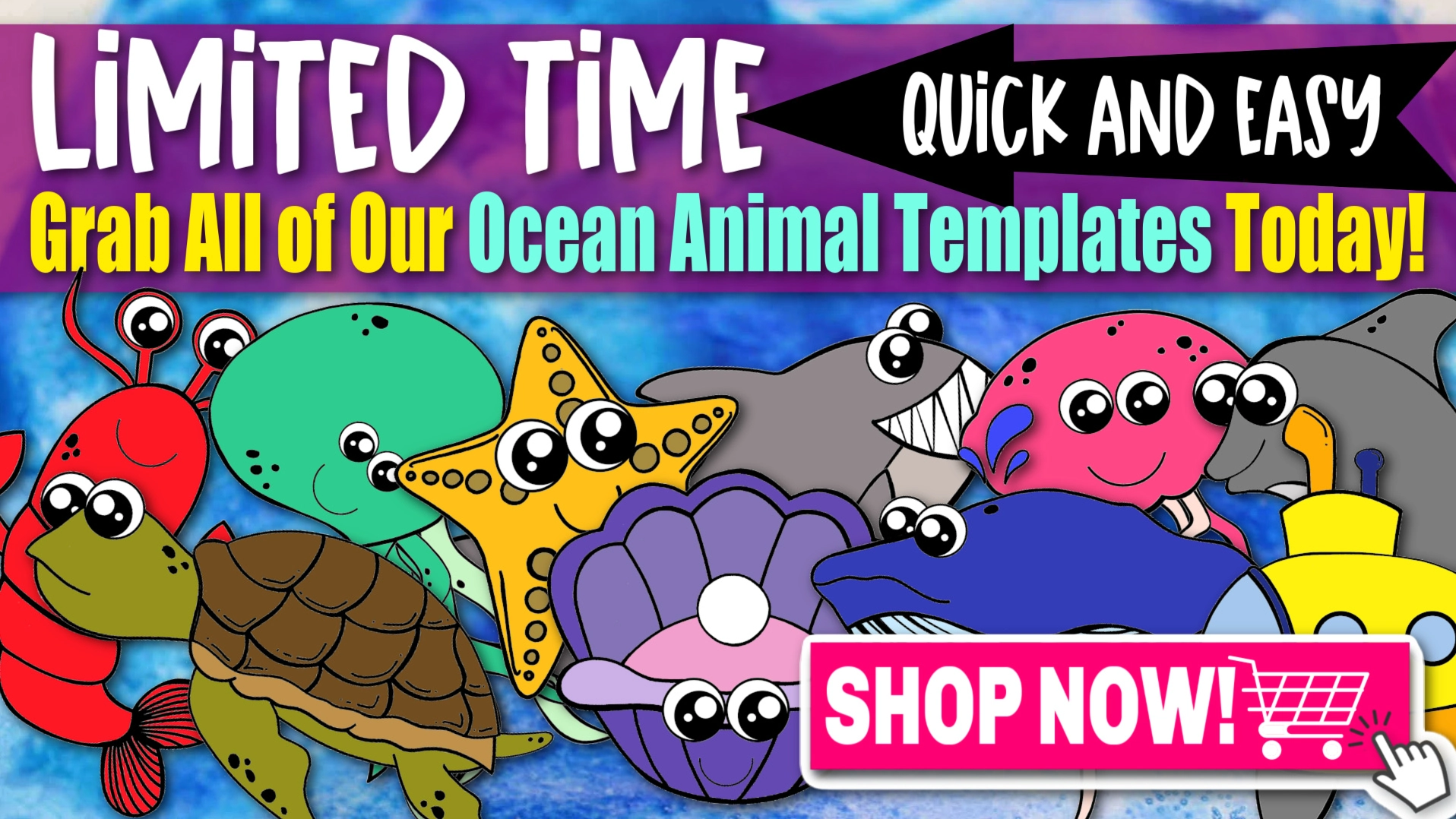 4. Story Time:
Read to your jellyfish! It's a great way for beginning readers to practice fluency and build confidence in reading.
Sometimes kids are scared to read aloud or don't feel confident in their reading ability yet. Reading to their paper jellyfish is a great way to help encourage them to give reading a try. Here are some fun ocean themed stories to try:
– Mister Seahorse by Eric Carle
– The Rainbow Fish by Marcus Pfister
I don't know about you, but I love reading stories to my children. It's wonderful to see their imagination running wild as they get invested in books!
Children who aren't yet reading on their own might like to listen in as they snuggle up with their jellyfish friends for a story. One of our favorites is a perfect choice for jellyfish friends. It's called Peanut butter and Jellyfish by Jarrett J. Krosoczka.
5. Jellyfish Snack:
If you're going to read Peanut butter and Jellyfish, or even if you're not, a themed snack time is the perfect way to finish the day! Make your own "peanut butter and jellyfish" sandwiches to enjoy.
Use printer options to resize the jellyfish craft template to ¼ of its original size. Then, print and cut out. Position the template over your sandwich bread and use it as a template for cutting your own jellyfish shaped slices.
When your peanut butter and jellyfish snack is ready, you can enjoy it with your little ones while talking about all the things you learned together.
Ready to get started learning about animals from the ocean floor by creating these cute paper jellyfish?
Jellyfish Craft Tutorial: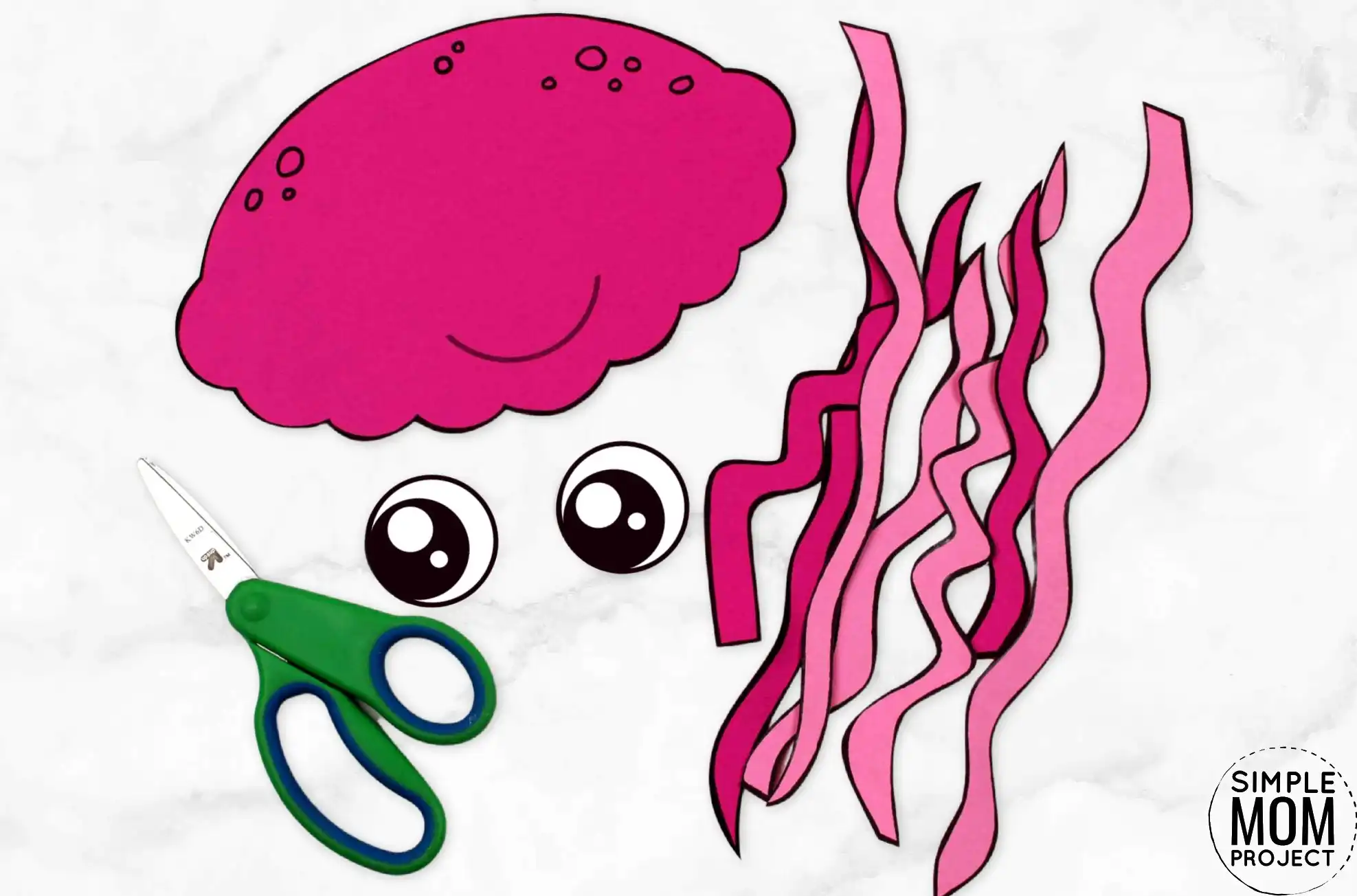 Once you have printed your jellyfish template, you'll cut out his head, eyes and tentacles.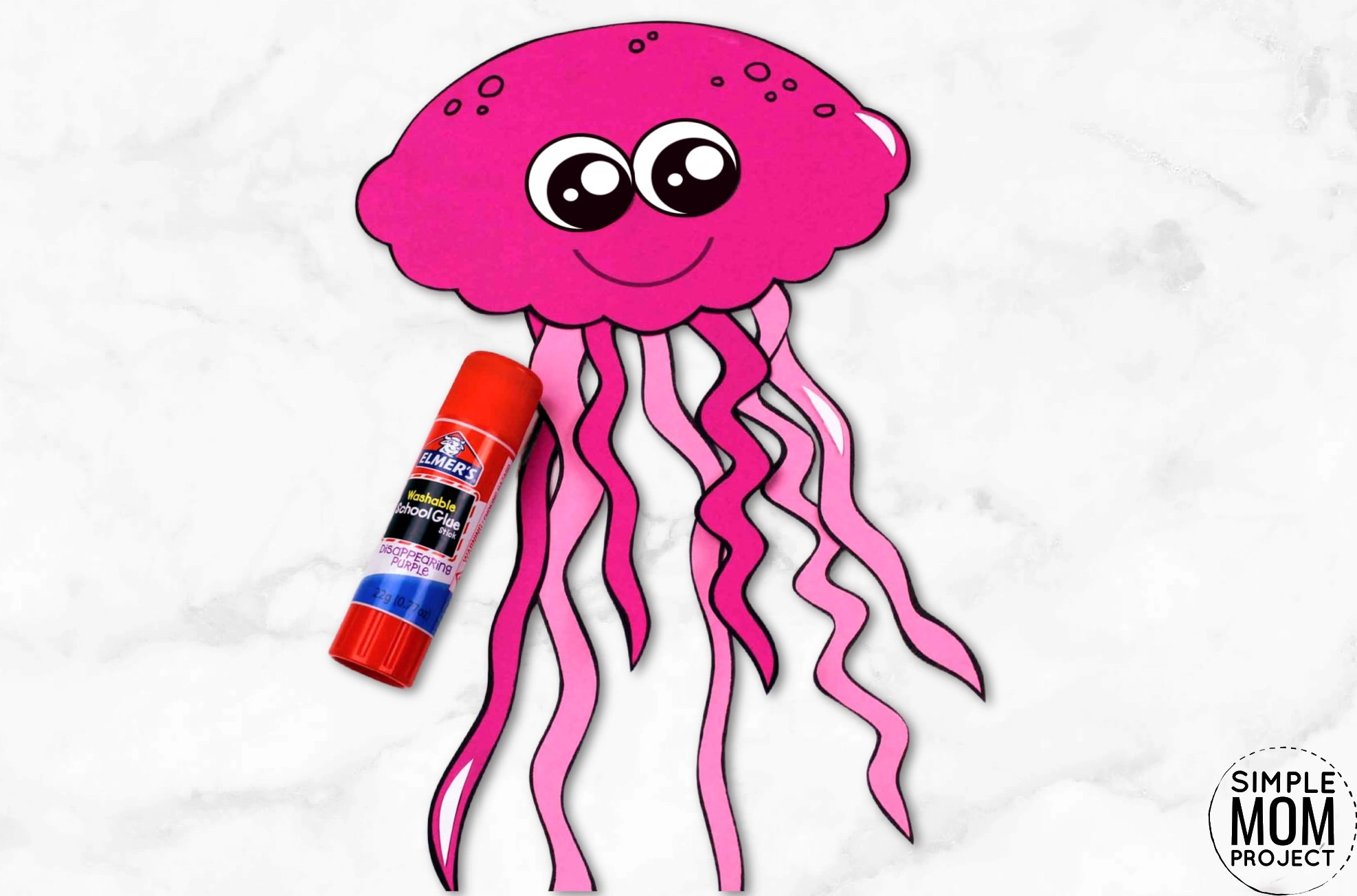 Next, simply glue them all together. If you don't have colored cardstock paper, you can also print on white and color your jellyfish first. Then cut and glue.
Give your new ocean animal friend some more life by adding small slivers of white paper to his tentacles and head!
Jellyfish Template:
Don't forget to come back here and share your favorite part of the day with me in the comments. I love hearing about how you're using these no-prep printables to engage your little ones in learning and crafting together.
When you have finished, be sure to share your creation on Simple Mom Project's Facebook Page and follow me on Pinterest!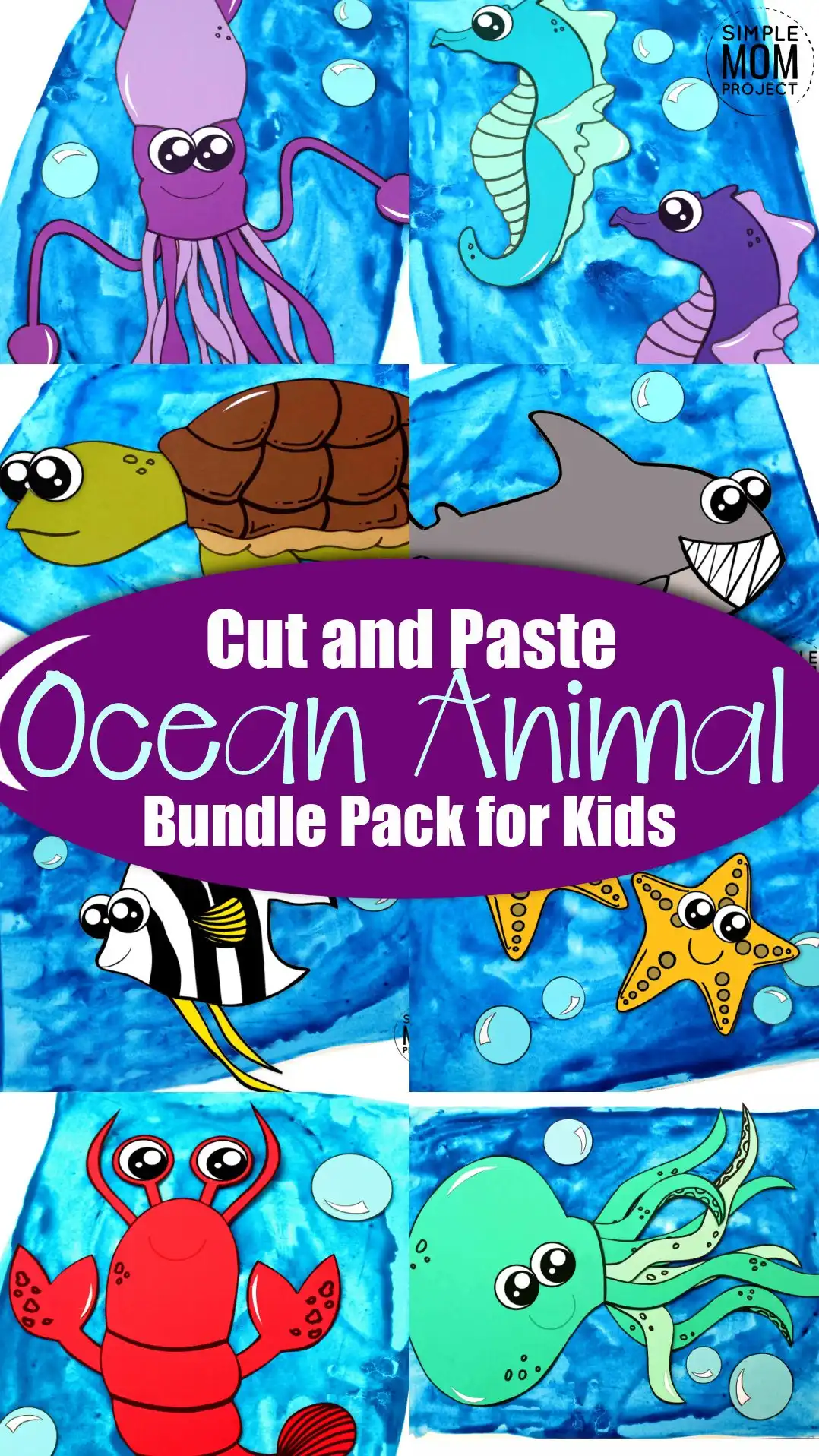 Kaitlen D.
More Fun Ocean Animal Crafts: