As we continue to develop new transportation crafts for the kids, our collection of transportation crafts grows!
We have prepared a water transportation craft as we begin a new week of studying about these vehicles.
This printable sailboat craft template will delight kids, and they'll wish to sail in the future!
Because of the fascinating sailboat-related activities, this water transportation vehicle is ideal for including in your learning plans.
Kids can express their creativity while also honing their fine motor skills and expanding their knowledge of transportation.
Along with art projects, children will also have the opportunity to play games, learn about science, and engage in various sailboat-related activities.
This printable sailboat craft template is a fun and easy project for kids!
Kids will love making their sailboat crafts since they have an easy, step-by-step guide to follow.
We also created two sailboat templates so that children could choose what they would like to work on.
Grab a copy of the printable sailboat craft template now if you want to have a great time learning about this water transportation vehicle!

*By the way, this post may contain affiliate links which means I may receive a small commission at no additional cost to you if an item is purchase through that link. For more information, click here.*
Printable Sailboat Craft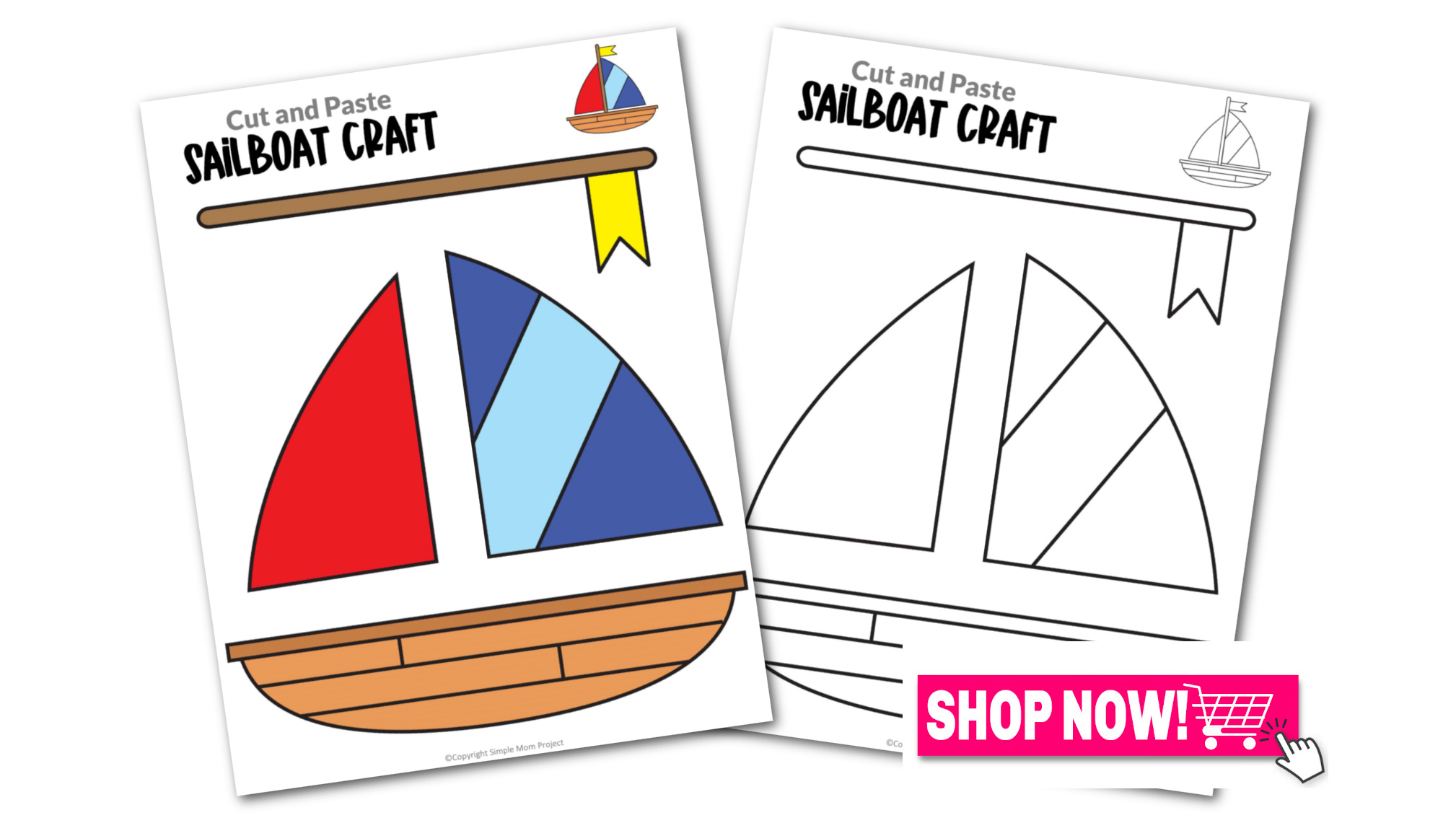 Sailboat Craft Supplies Needed
Need more crafty transportation fun ideas? Check out our Steamboat Craft, and Rocket Ship Craft.
 T
hey are perfect for those days when staying indoors is the only thing your family can do!
Ideas for Easy Preschool Paper Sailboat Craft
Use these creative ideas to make your child's transportation-related learning experience unforgettable!
We are pleased to share them with you in order to make your planning smoother and simpler.
These ideas go well with the lesson plans you have for kindergarten and preschool.
Check out these ideas for using the sailboat craft template in your activities!
1. Stunning Sailboat Collectibles
Decorating your child's study space or bedroom with nautical-themed items is another fun approach to introduce this printable sailboat construction template.
Setting up their favorite learning areas with these water crafts will surely set the tone for learning about them.
These stunning sailboat collectibles are wonderful finds for any child who dreams of sailing one day!
Read a book about sailing adventures to introduce the printable sailboat craft.
Allow your kids to warm up and play with a sailboat playset or cap off the day's events with some sailing fun!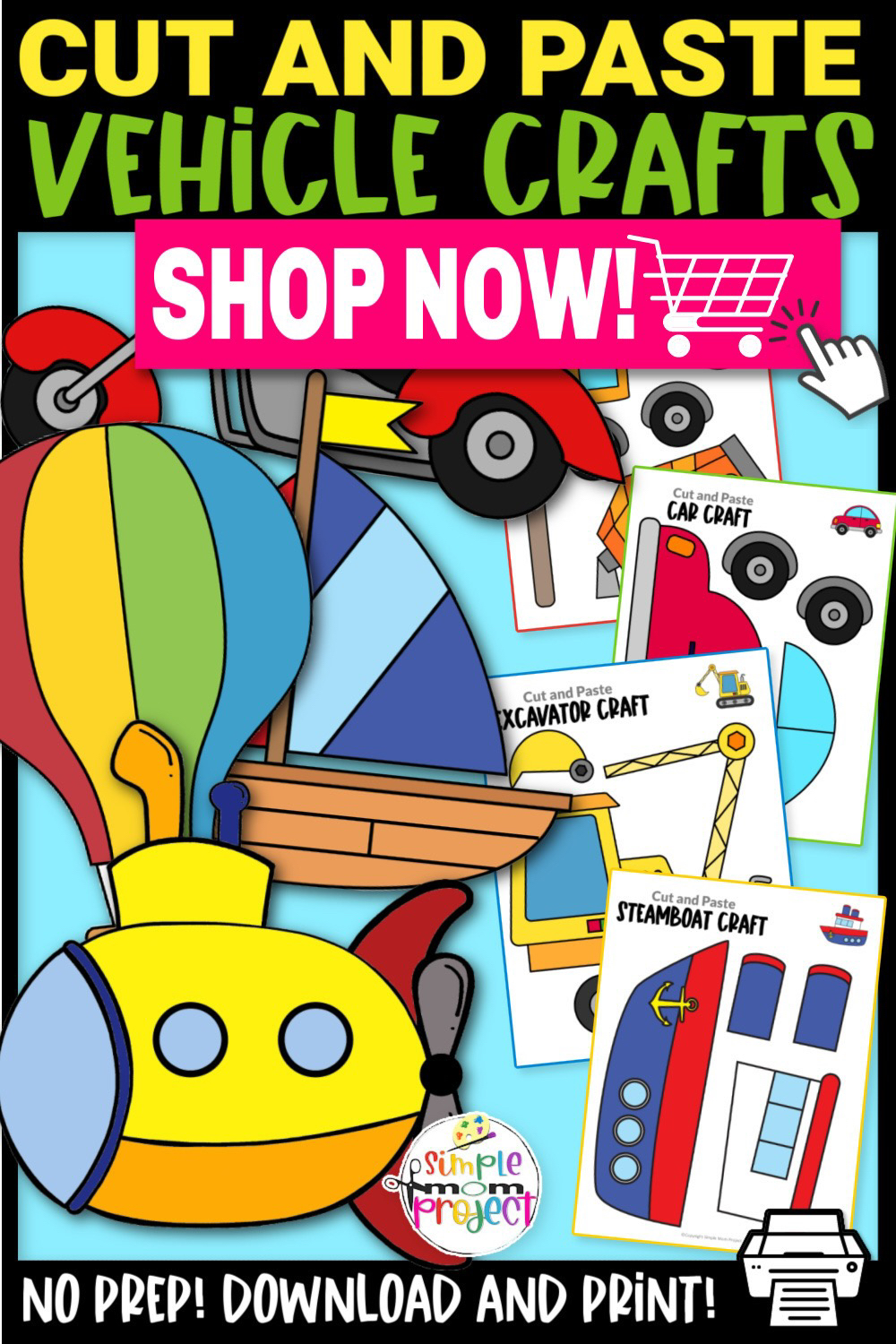 2. Popsicle Stick Sailboat
After completing the printable sailboat craft template, do your kids want to make more of these crafts?
Simple things from around the house are all that are needed to make this easy DIY preschool craft.
Start working on this popsicle stick sailboat with your popsicle sticks, corks, paint, paintbrush, and hot glue!
For the platform, start by gluing 8 popsicle sticks together.
Put two corks underneath the popsicle sticks on each side.
Your kids can choose any color to paint the sailboat craft.
While you're waiting for it to dry, cut a small piece of cloth into a triangle shape.
After cutting a popsicle stick in half, glue the fabric to it.
Attach the sail to the middle of the boat craft once it has dried.
3. Boat Racing
Playing an outdoor game with your kids is such a fun way to spend the afternoon!
If your children have finished early with their printable sailboat craft design, they still have time to play a game of boat racing with their friends and the whole family!
You can use this printable sailboat craft template for outdoor classroom activities as well.
Children in preschool and kindergarten will surely like playing this game!
This game can be played indoors or outside during the summer.
Let's start the race now with the popsicle stick sailboat crafts your kids made and a large bin of water!
The winning boat is the one whose boat crosses the finish line first!
4. Sink or Float
Have you ever been on the water in a boat and wondered how it floats?
This printable sailboat craft template idea can be used in a science lesson at home or at school.
Kids can learn about density and buoyancy by studying objects that sink or float.
After children have completed their sailboat crafts using the printable sailboat craft templates, you can introduce them to the sink or float game.
Prepare a bin with water and light and heavy objects for this activity.
Have your kids throw each object into the water one at a time, and then let them predict whether it will float or sink before it does.
They can learn about cause-and-effect scenarios and improve their observational skills with this activity.
It is a wonderful water sensory exercise for toddlers to discover with their senses.
Include this printable sailboat craft template concept in your science experiments at school and at home!
Having fun taking note of these printable sailing craft template concepts?
We are thrilled to share these with you in order to assist you in arranging your children's activities.
You may count on these ideas to provide you a sailing week full of adventure.
Kids will look forward to enjoying more of these easy DIY crafts, so keep an eye on our collection!

Sailboat Craft Instructions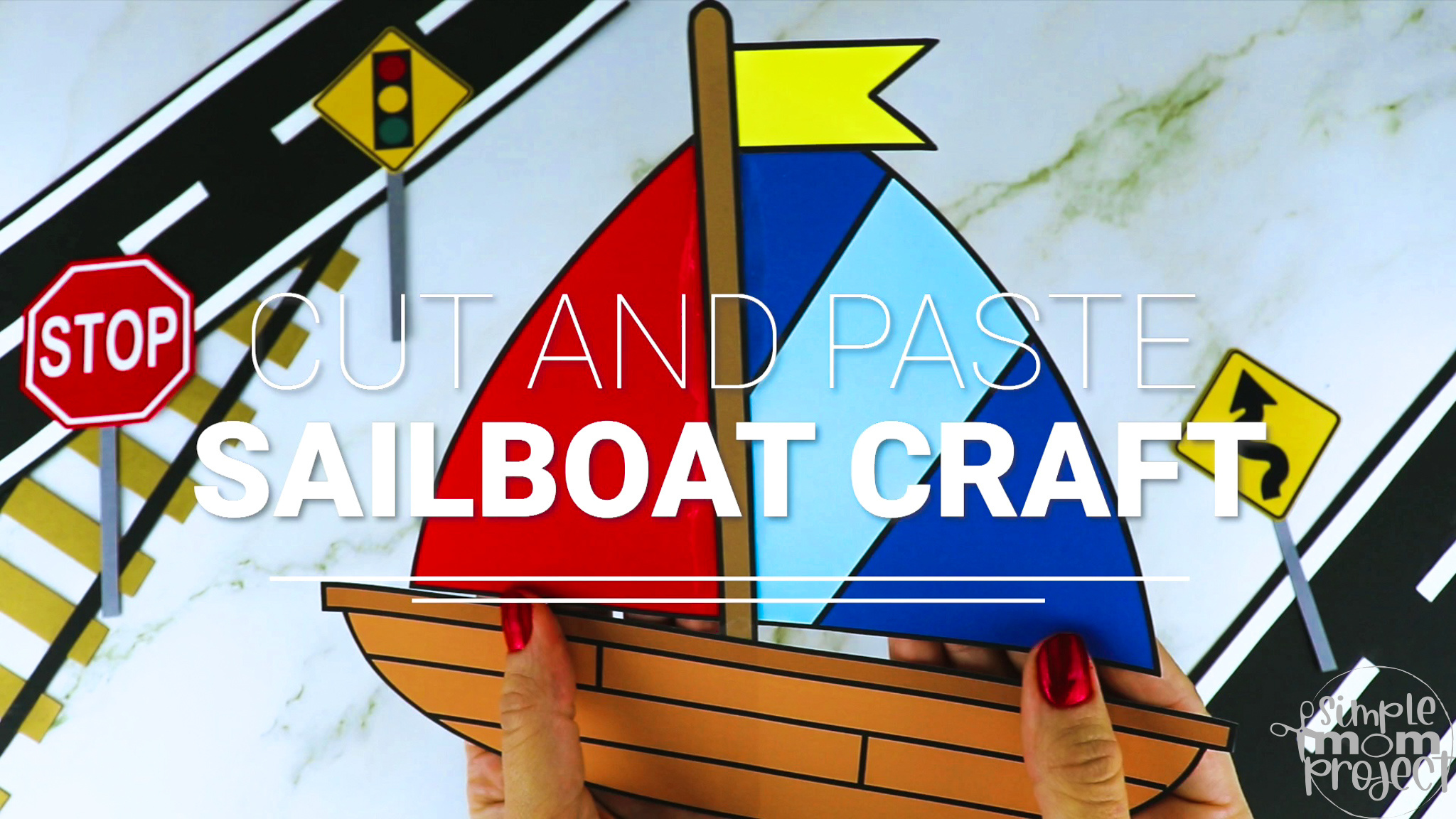 Gather your supplies, and don't forget to follow these easy instructions for making a sailboat craft.
Children can practice cutting out the colored sailboat template to improve their fine motor skills.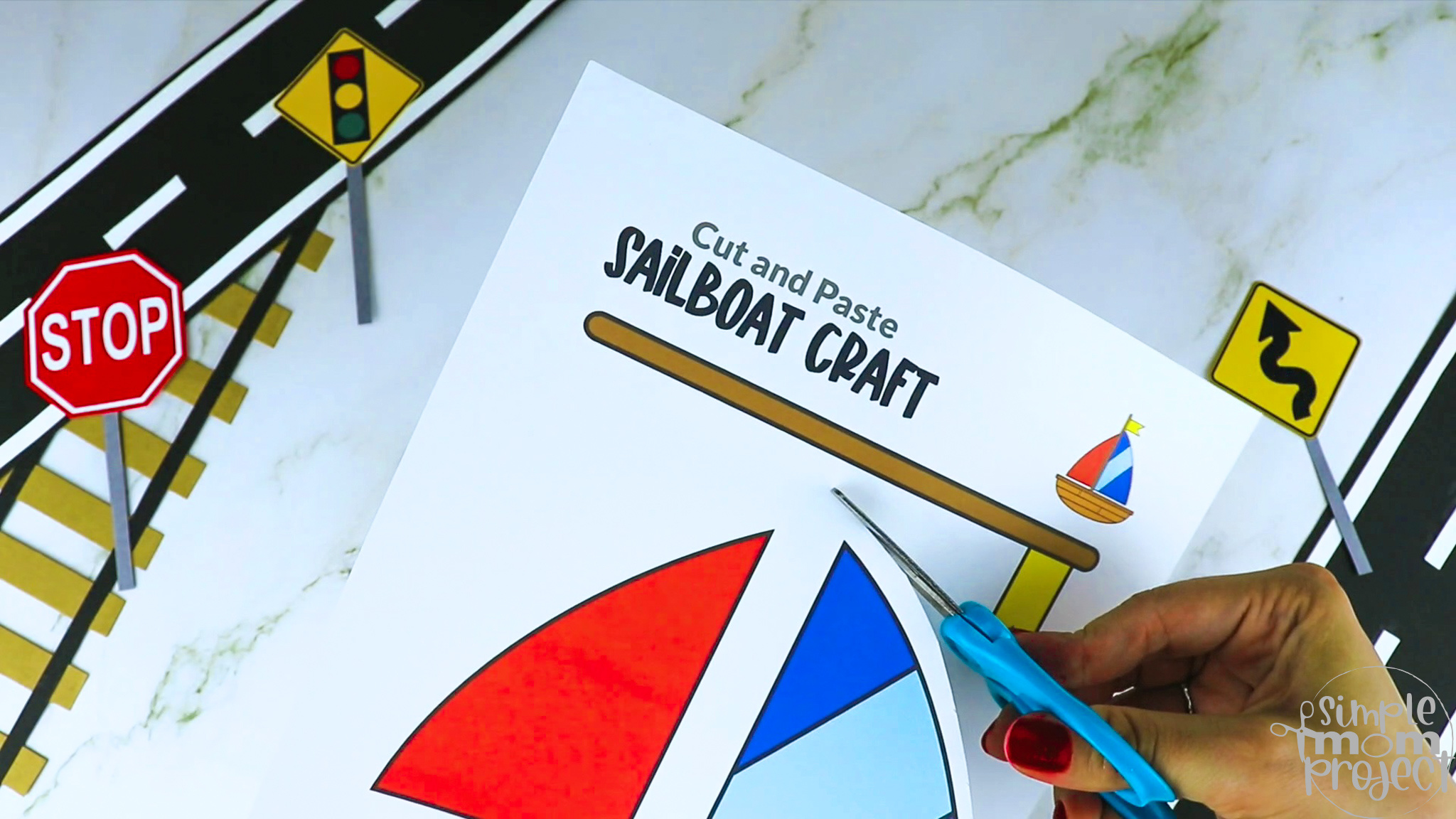 Allow your children to express their artistic talents by coloring the simple black and white sailboat template.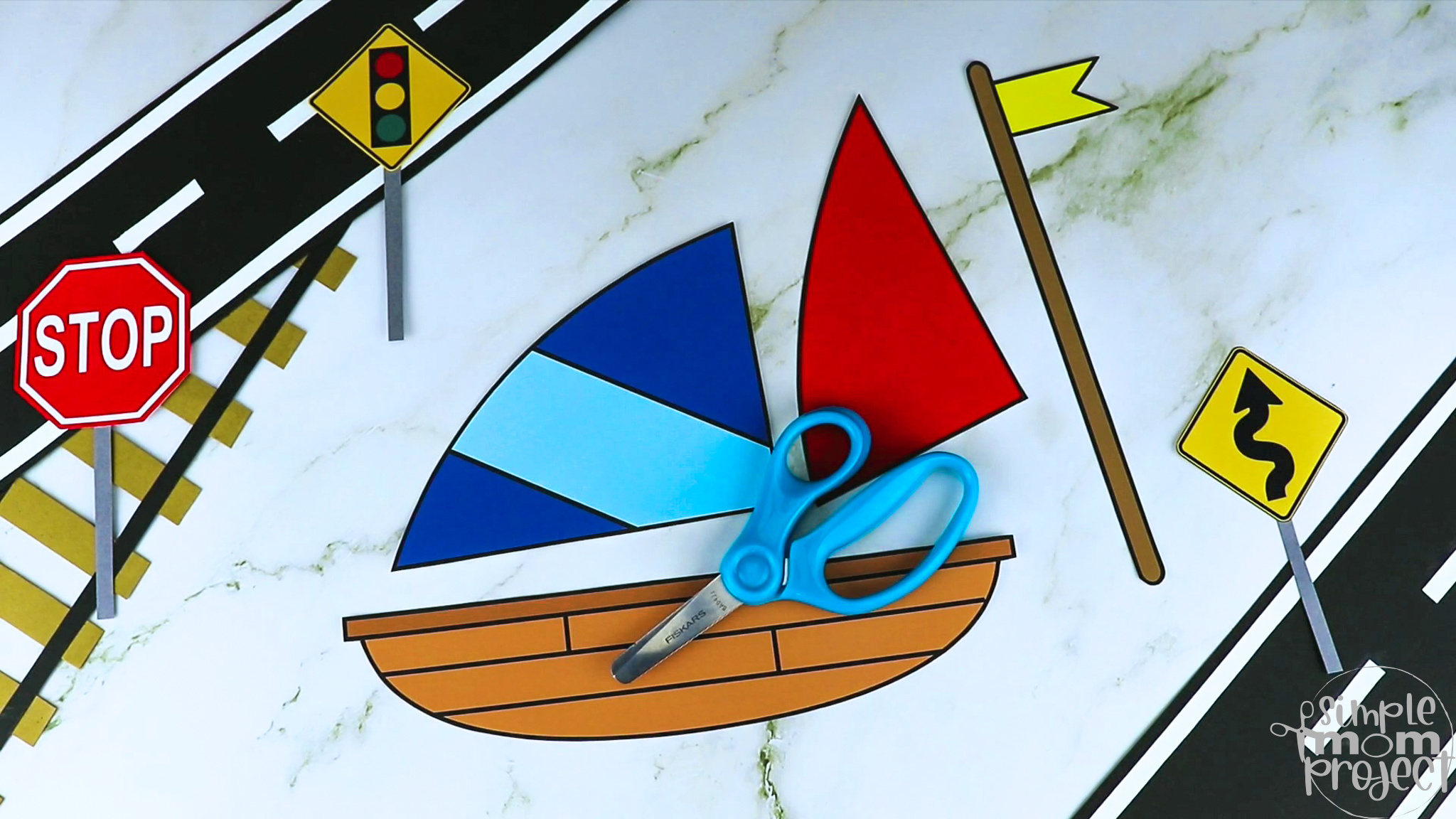 The mast should first be attached to the hull, with the flag.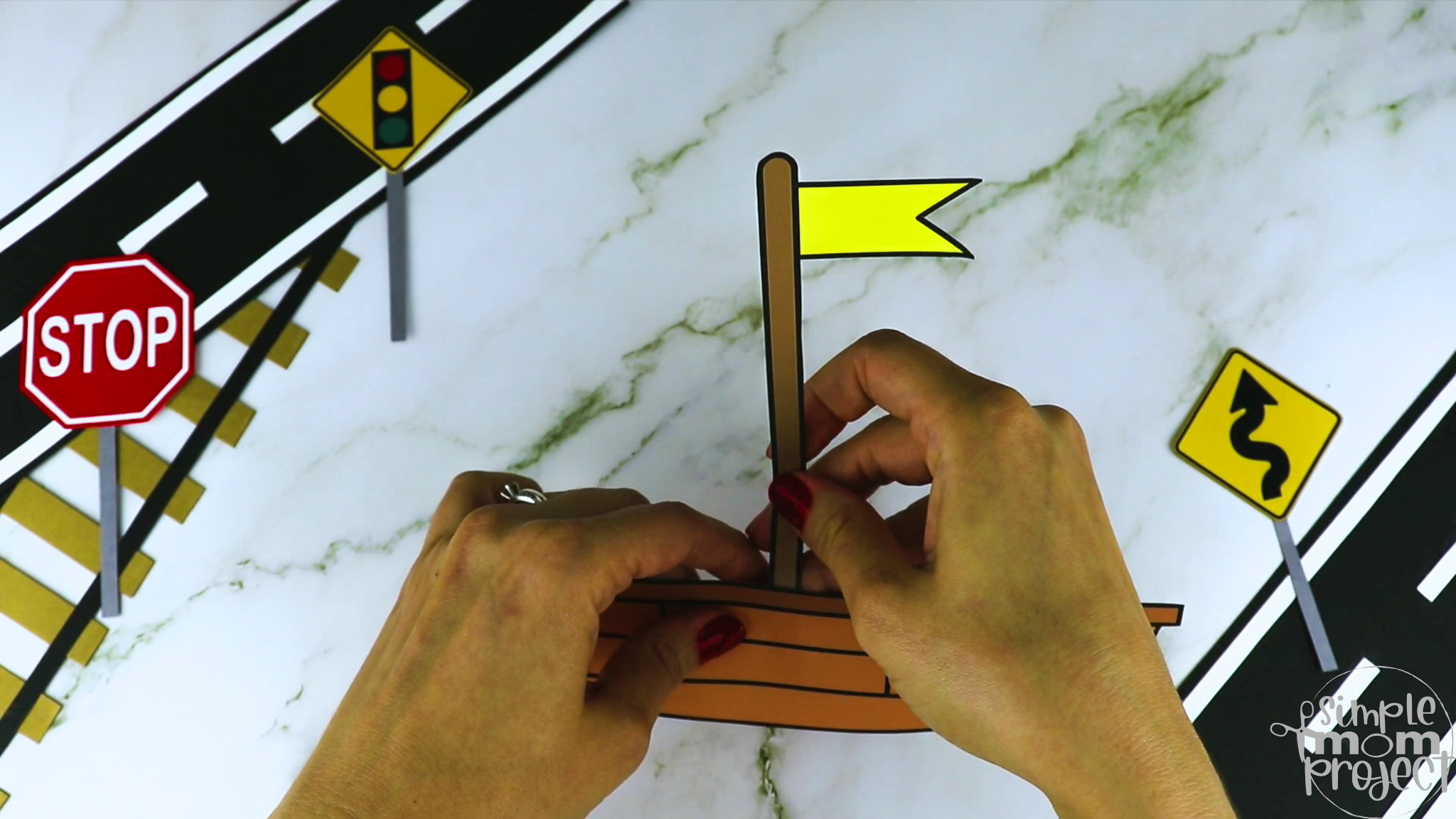 Next, place the blue jib to the mast's right side.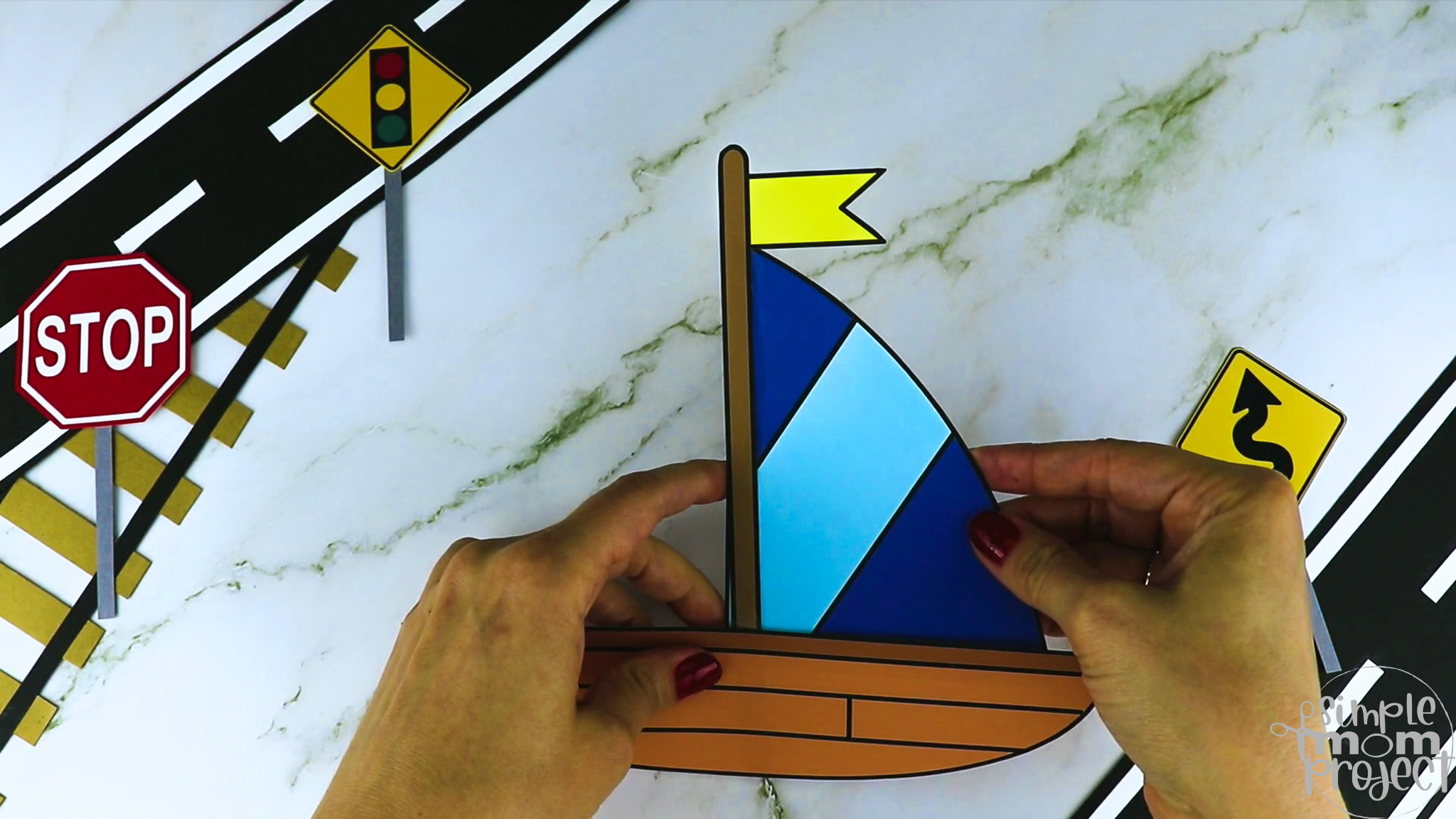 Attach the red mainsail to the left side of your sailboat to complete it.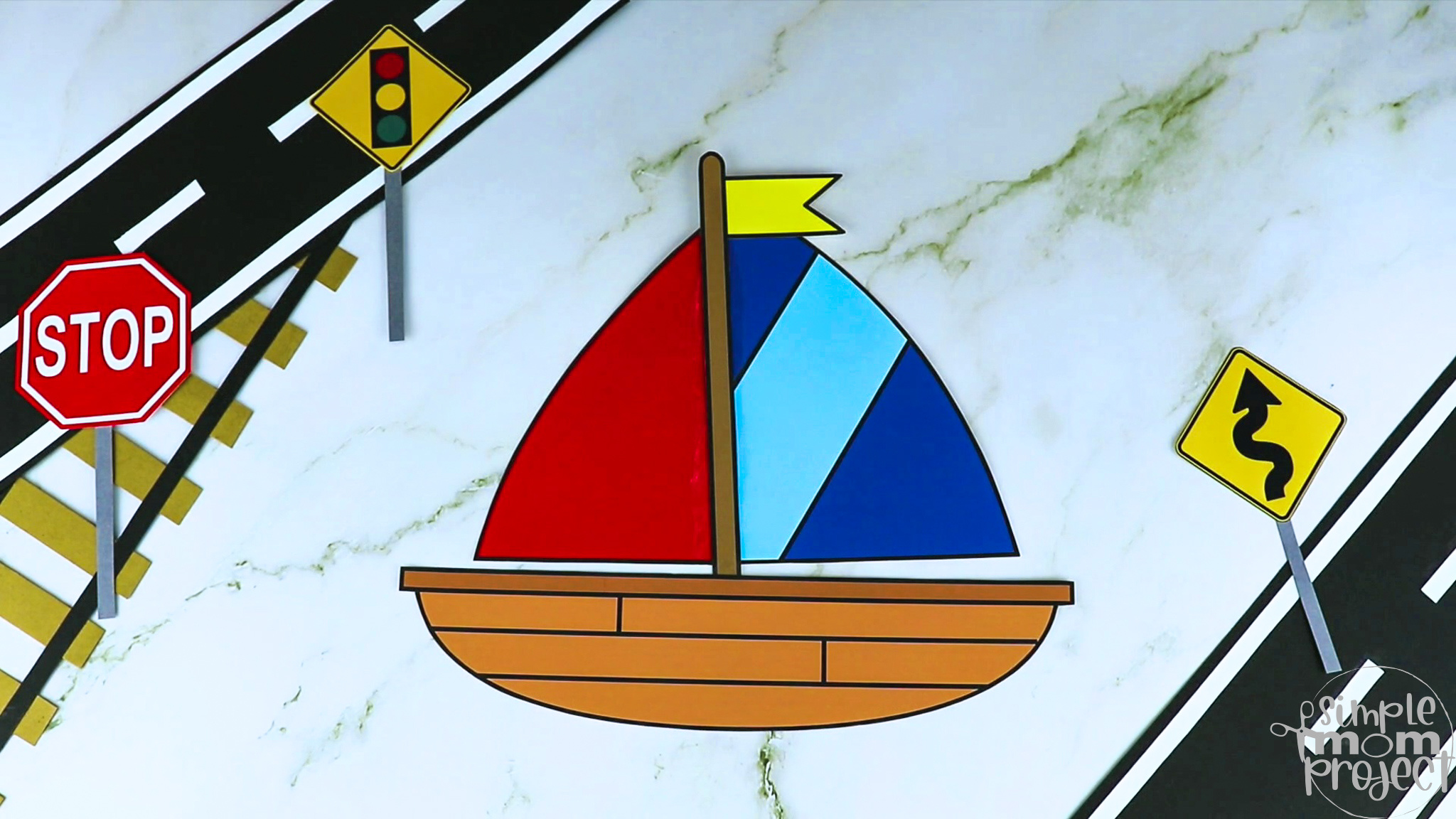 More Options to Choose:
You can print the blank version and trace the cut outs on card stock paper for a sturdier sailboat craft,
Print the sailboat template in color for a simple and easy rainy day craft or,
Print the blank sailboat template and use it as a fun coloring sheet activity and then glue the pieces of the sailboat craft together.
Printable Sailboat Craft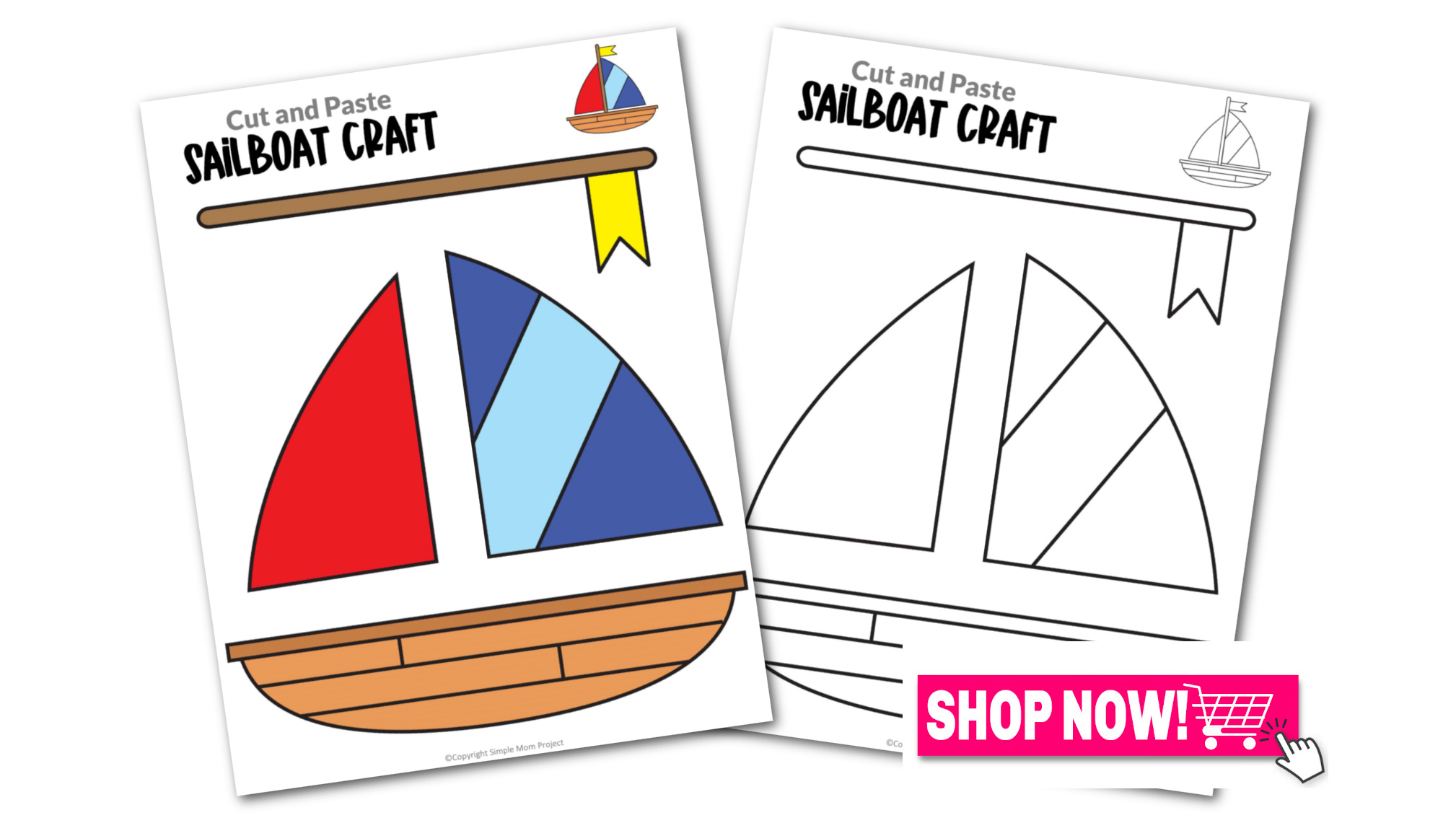 One of the few things I've wanted to do since I was a kid is to sail a boat.
I had the opportunity to ride a sailboat when I was older, and it felt fantastic!
My sailing experience inspired me to design this printable sailboat craft pattern for every child who wishes to sail someday.
This printable sailboat craft template is suitable for preschool and kindergarten kids because it is extremely simple to make!
We also included clear instructions with images so that kids could easily create them.
They can freely select between a template for a white sailboat and one for a colored sailboat.
Making this sailboat craft will be a fun experience for all the kids who love boats and transportation!
Need more transportation craft fun? Check out our packed list of transportation crafts for simple craft fun with your little ones.  
When you have finished, be sure to share your creation on Simple Mom Project's Facebook Page and follow me on Pinterest!

Kaitlen D
More Printable Transportation Craft Templates