My kids love panda bears!
I was excited to teach them an alphabet letter while also having them create a craft with their favorite cuddly animals.
This printable panda bear craft template makes it possible!
Working on the panda bear craft could also serve as an introduction to the letter P.
It can also be used to make a range of easy DIY projects.
Use any recycled items you have at home, including paper plates, toilet paper rolls, cardboards and egg cartons.
We also have two templates for the kids to use so they may make more cute pandas!
As you put the panda parts together, you'll improve your focus, hand-eye coordination, fine motor skills, and creativity.
Have a blast incorporating the printable panda bear craft template into your routines by grabbing your copies right away!

*By the way, this post may contain affiliate links which means I may receive a small commission at no additional cost to you if an item is purchase through that link. For more information, click here.*
Printable Panda Bear Craft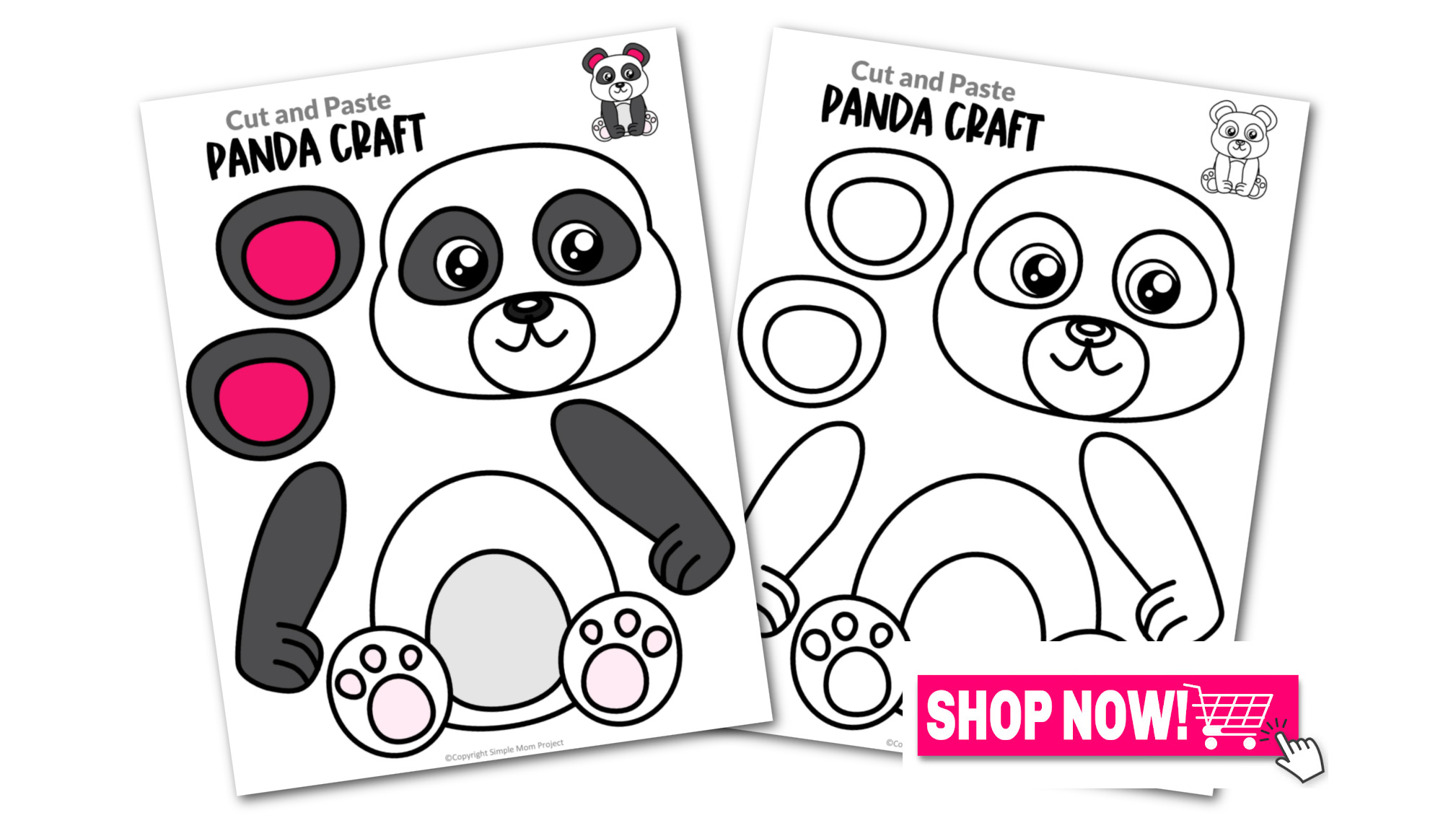 Panda Bear Craft Supplies Needed
Need more crafty fun? Check out our Letter P Craft, Heart Panda Craft, and Bear Puppet
.
 T
hey are perfect for those days when staying indoors is the only thing your family can do!
Ideas for Easy Preschool Paper Panda Bear Craft
We'd love to share all of these amazing ideas for making the most of the printable panda bear craft template.
Kids would absolutely love to incorporate these ideas into their daily activities at home and school.
These ideas are sure to be fun, appropriate for children of all ages, and affordable!
1. Perfect Panda Bear Resources for Kids
Are you looking for resources to go along with the printable panda bear craft template?
We've got those covered, so sit back and relax.
We made sure to include learning materials that are the most appropriate for it together with the printable panda bear craft template.
We included panda books for kids to read as well as panda toys for kids to use for engagement activities.
All of these learning resources have been carefully chosen to help kids learn more about the panda before working on their panda bear crafts.
Did we also mention how inexpensive these materials are?
They most certainly are!
This week, you won't need to spend as much on materials for your kids' lessons.
Enjoy using them to introduce the printable panda bear craft template by checking them out through the links we've gathered below!
2. Panda Bear Fork Painting Activity
Did you know that kids could paint with a fork?
And they could make their own unique crafts with it!
This printable panda bear craft template idea is fantastic because it can be made with recycled materials.
Get your forks, white paint, black markers, cardboard or cardstock, or any other sturdy paper you have on hand, and all of your supplies ready.
Once you have all you need, start using your forks to create a panda!
Put your forks in the white paint first.
To paint circles on the paper, dab the fork onto the cardstock and then slide it across the surface.
Keep in mind that the panda bear's head should be shaped like a circle.
Allow the paint to dry before adding more panda features.
Draw the panda's ears, eyes, nose, and mouth using a black marker.
The printable panda bear craft template can be used as a guide for drawing the features.
These panda crafts create great displays for the classroom and at home, so make more of them!
3. Letter P for Panda
Utilize the printable panda bear craft template to learn about the letter P!
Learning the alphabet letters could be included into your vocabulary and language lessons.
Aside from arts and crafts, you may use the panda bear craft template to teach another subject appropriate for preschool and kindergarten.
Children would be more interested in learning a letter if it were integrated with arts and crafts.
They get to do what they love, so learning letters won't be tiresome for them.
And they also get to encounter a cute animal!
You might have the kids start with the panda bear project and then have them guess what letter panda starts with.
Repeat the word panda a few times with them to help them become comfortable with the letter P's phonic sound.
You might also move on to practice writing the letter P if you have kindergarteners!
4. Panda Bear Theme Party
Do you have a baby on the way?
Or do you have plans to host a kids' party this weekend?
Make your party decorations using the printable panda bear craft template!
We have two templates available, so you may combine them to make a variety of exciting things for your party!
Create panda bear party decorations, tabletop accessories, invitation cards, and even photo booth props.
There are several DIY crafts that you might use for any celebration, including baby showers and other important occasions for your kids.
Make a panda bear bookmark to hand out to guests as a party favor if you want to!
We had a lot of fun coming up with all of these ideas that go perfectly with the printable panda bear craft template.
How did these ideas fit into your weeks' worth of activities?
We're sure the kids are excited to make their crafts and learn more about the panda bears!
Grab copies of the printable panda bear craft template right away and have a great time with your kids!

Panda Bear Craft Instructions
Grab your supplies and get ready to finish your panda bear crafts by following these simple steps!
Kids of all ages will benefit greatly from coloring, cutting, and assembling the panda pieces as a great fine motor practice.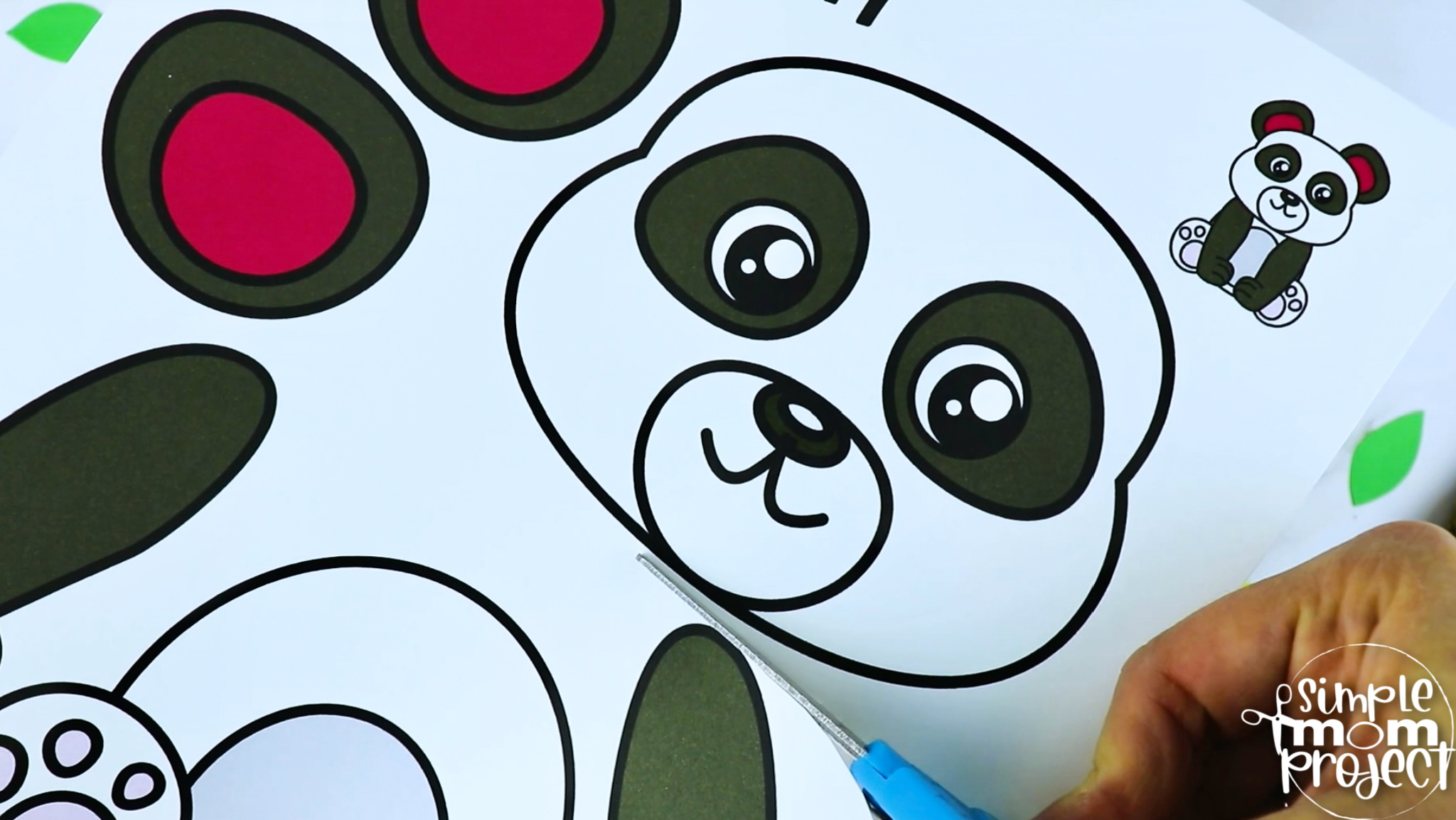 Allow your children to pick between two adorable panda bear templates: the black and white panda bear and the colored panda bear.
Place the panda bear's arms on each side of its body to start.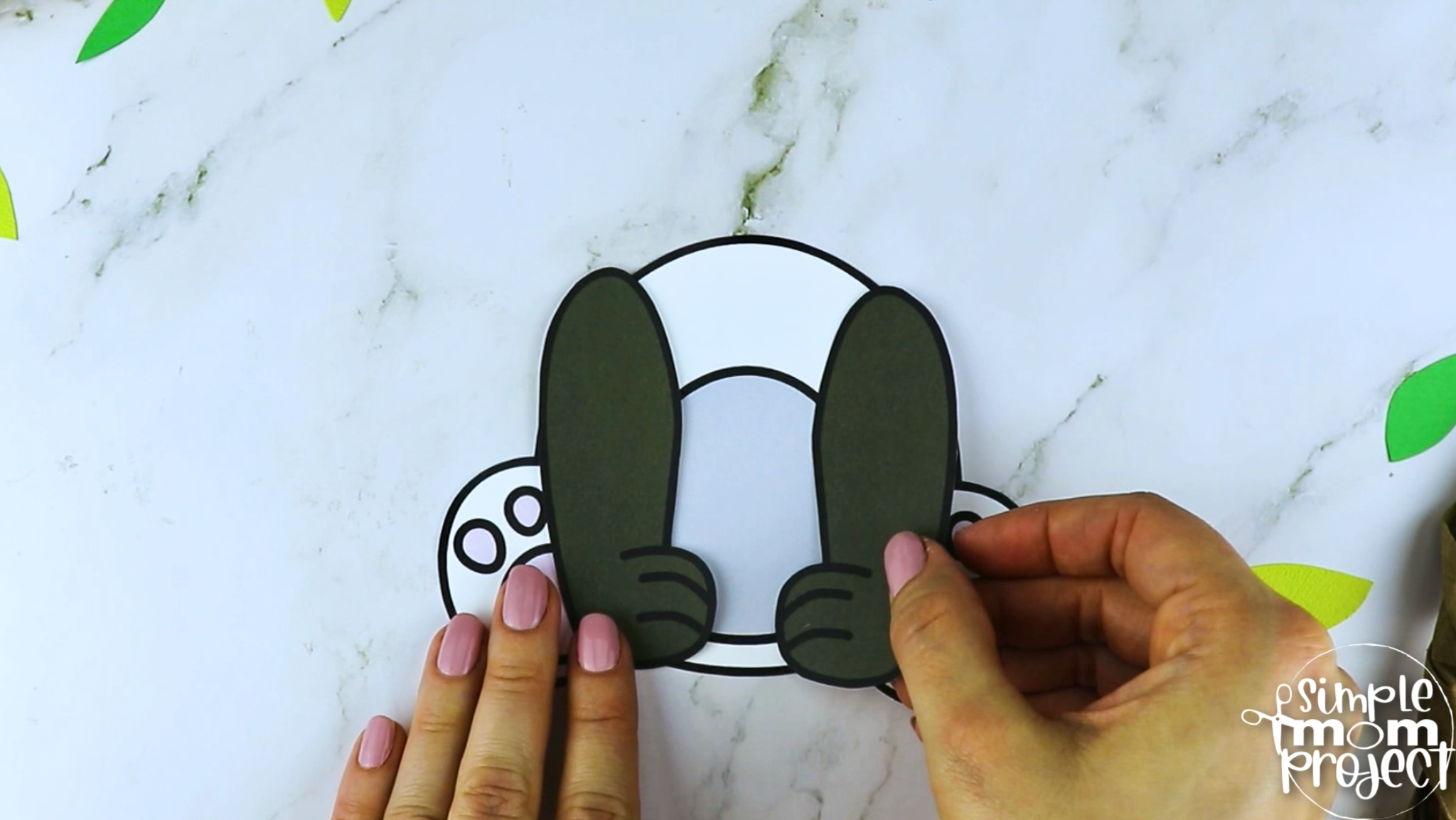 Then, as shown in the figure below, place the head on top of the body.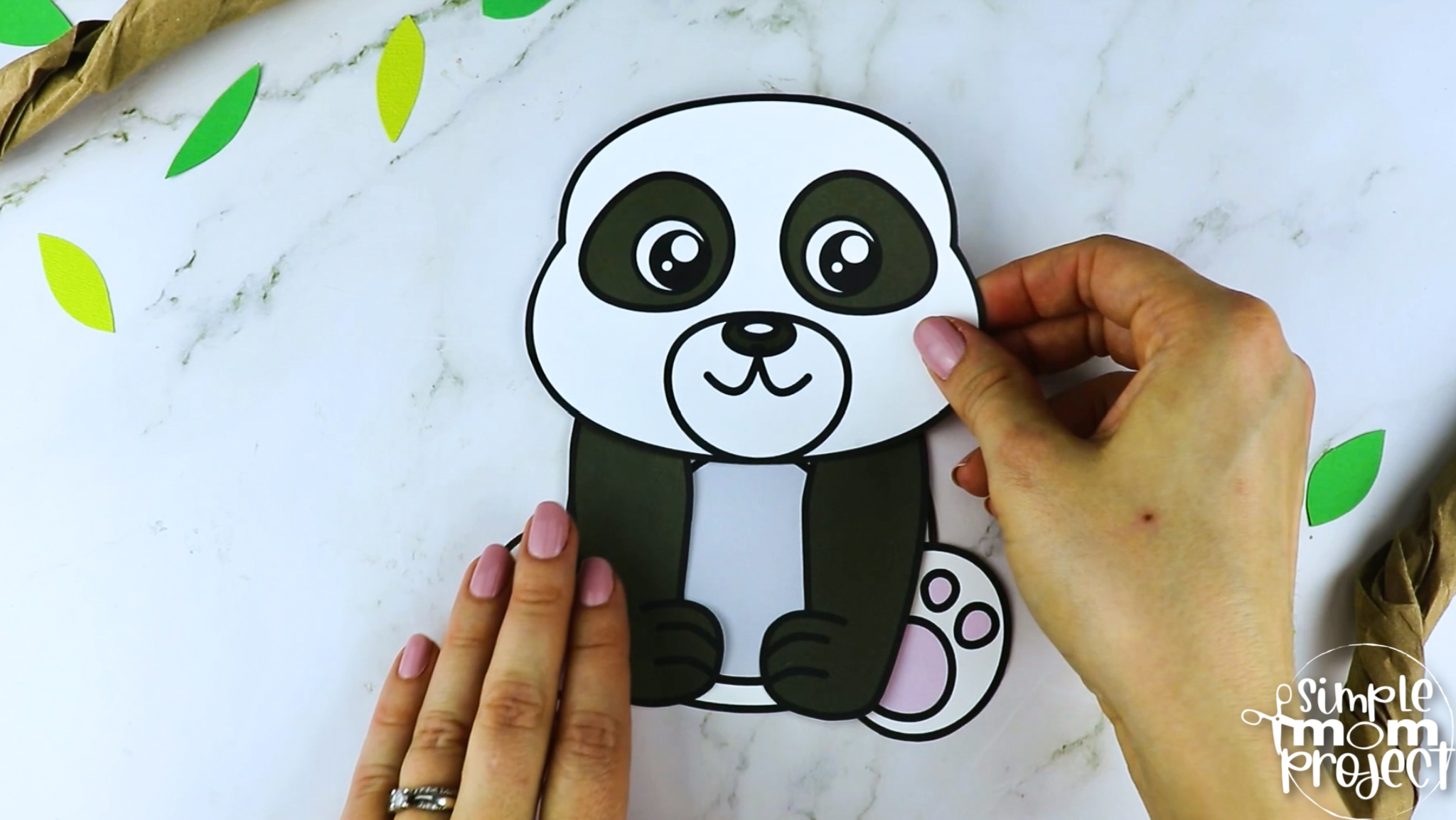 Add the two panda bear ears to the top sides of the head after that.
You did a great job making your own cute and cuddly panda bear crafts!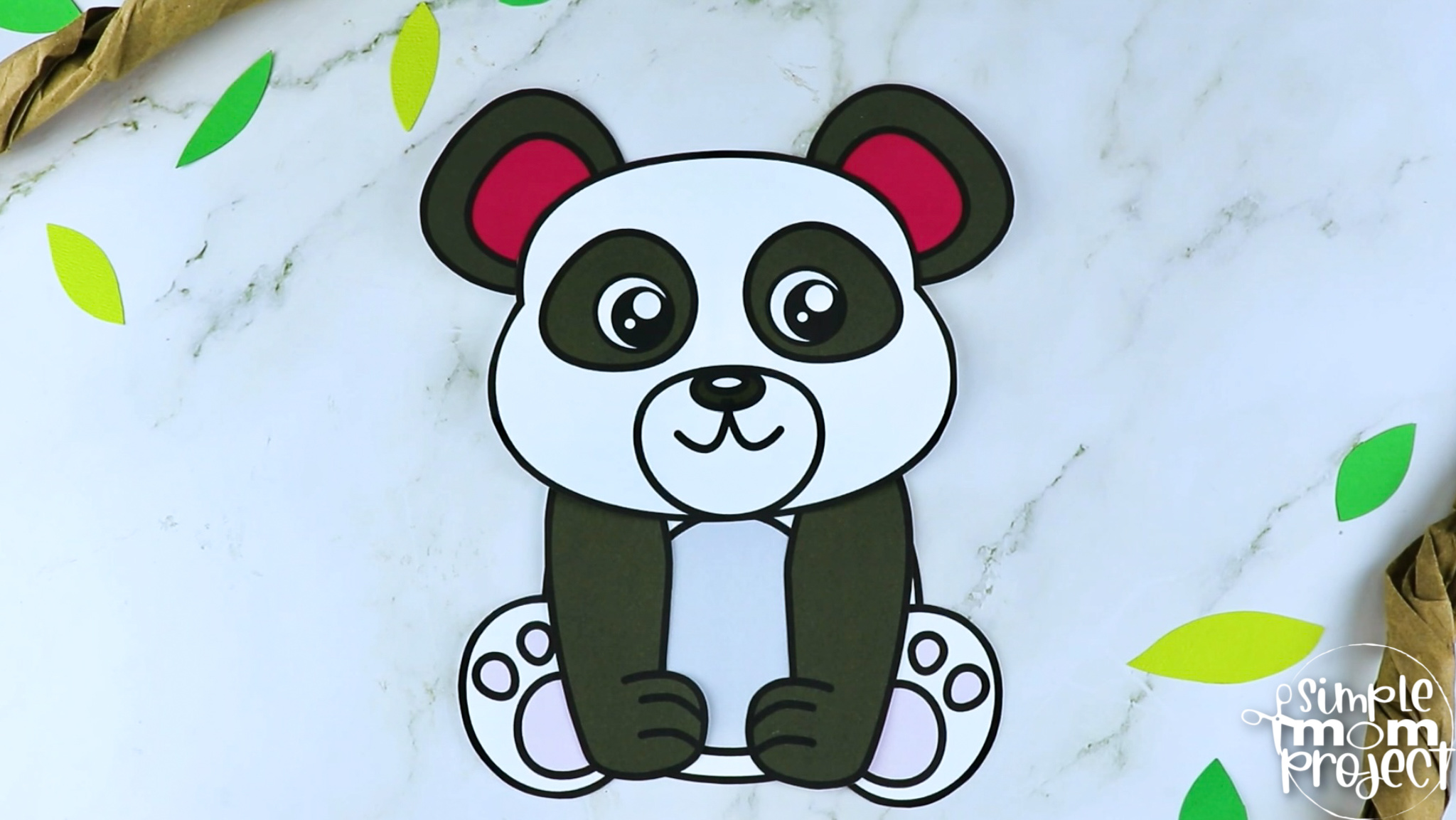 More Options to Choose:
You can print the blank version and trace the cut outs on card stock paper for a sturdier panda bear craft,
Print the panda bear template in color for a simple and easy rainy day craft or,
Print the blank panda bear template and use it as a fun coloring sheet activity and then glue the pieces of the panda bear craft together.
Printable Panda Bear Craft Template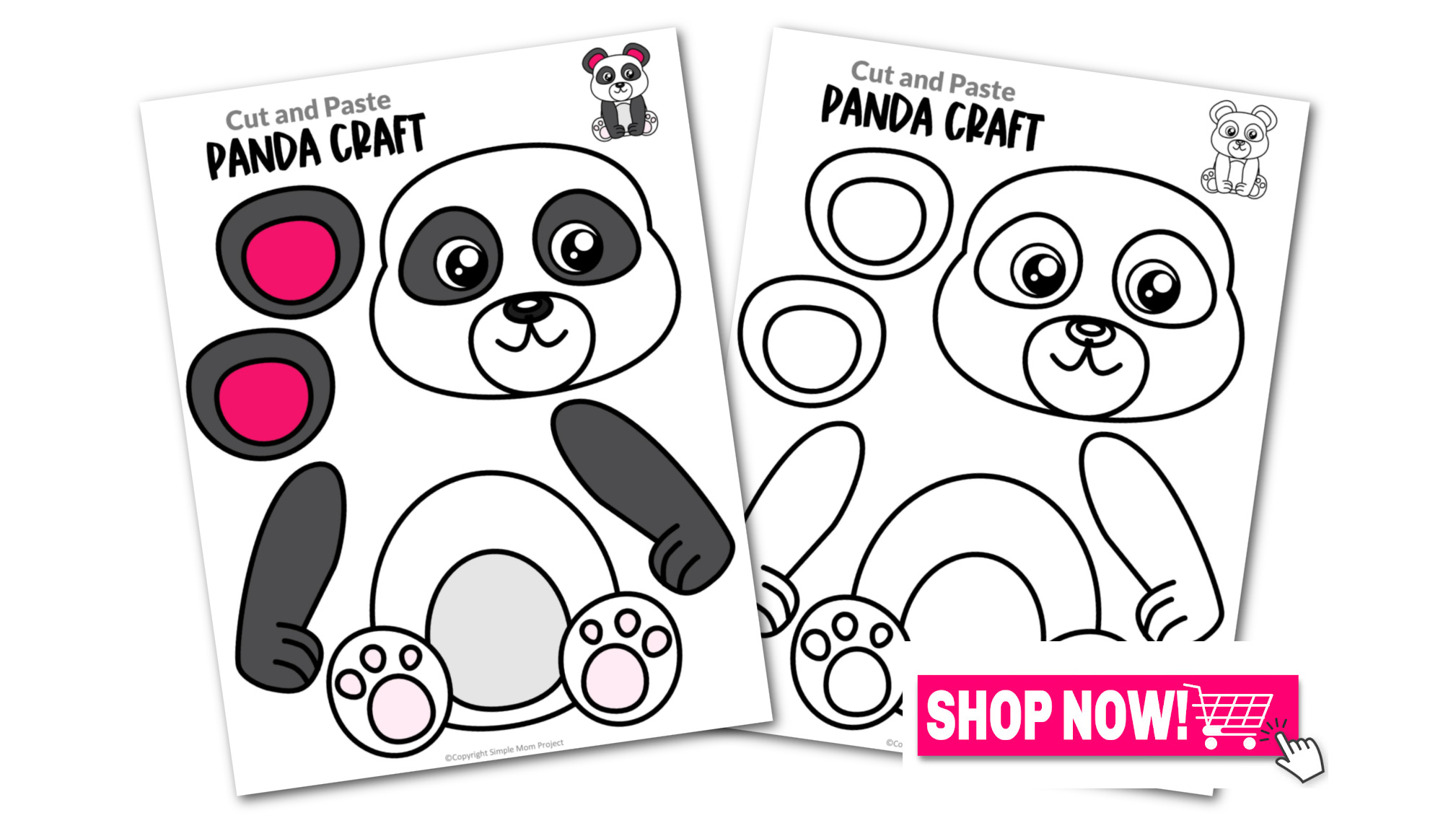 You don't want to miss this cute and cuddly panda bear, so hurry up!
Choose between a blank and colored panda bear craft template for your children to work on.
Any of the templates would certainly assist in the growth of their focus, creativity, and fine motor skills.
Their hand-eye coordination and independence in carrying out tasks on their own will be improved by cutting and putting the panda bear parts together.
Kids might also make a new batch of DIY crafts using supplies like egg cartons, paper plates, and toilet paper rolls.
Let children use their creativity to create their one-of-a-kind panda bears!
They not only get to show off their artistic talents, but they also learn about pandas and the letter P!
Need more animal craft templates? Check out our packed list of animal craft templates for simple craft fun with your little ones.  
When you have finished, be sure to share your creation on Simple Mom Project's Facebook Page and follow me on Pinterest!

Kaitlen D.
More Fun Printable Animal Craft Templates