Mickey Mouse and Minnie Mouse are two of my children's favorite characters.
I witnessed them growing up watching Disney shows, just like I did when I was a kid.
Aside from Mickey and Minnie, my children also enjoyed Cinderella's two mice, Jac and Gus, who served as the princess's sidekicks.
This gave me the idea for a craft that they will enjoy making: a mouse.
We've included this printable mouse paper bag puppet craft in our collection of woodland animal paper bag puppets.
Along with making mouse crafts, children will be introduced to literacy through reading books and learning the letter M of the alphabet.
Make this printable mouse paper bag puppet part of your learning activities if you want to have a productive and exciting week!
Your children can choose between a basic black and white mouse template and a colored mouse template.
They may simply complete their mouse paper bag puppet crafts since they come with step-by-step directions and actual images.
Paper bag puppets are a great addition to your weekly routines since they not only expose our kids to arts and crafts.
They also contribute to development of their imagination through how they use their puppet crafts afterwards.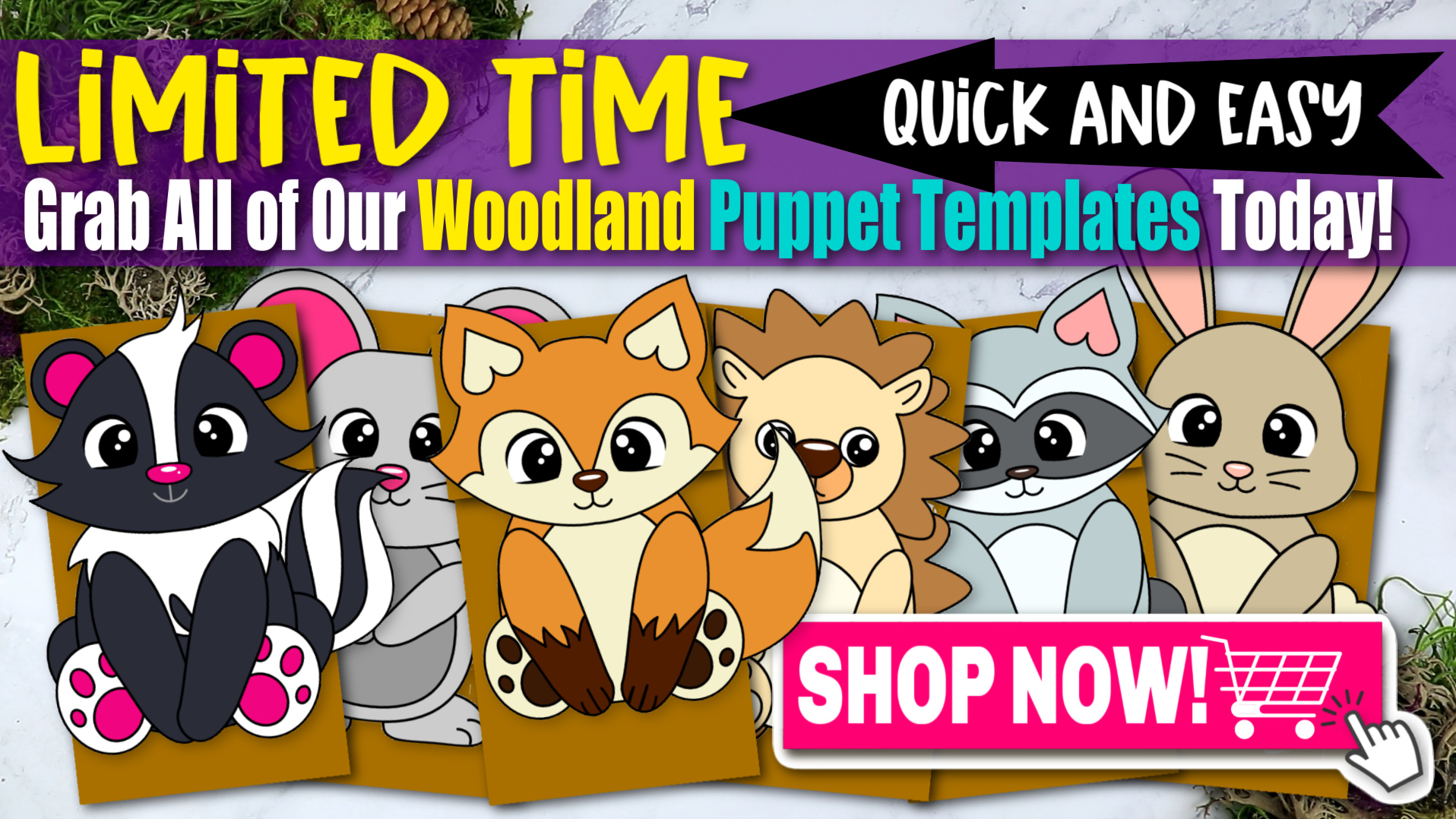 *By the way, this post may contain affiliate links which means I may receive a small commission at no additional cost to you if an item is purchase through that link. For more information, click here.*
Printable Mouse Paper Bag Puppet Craft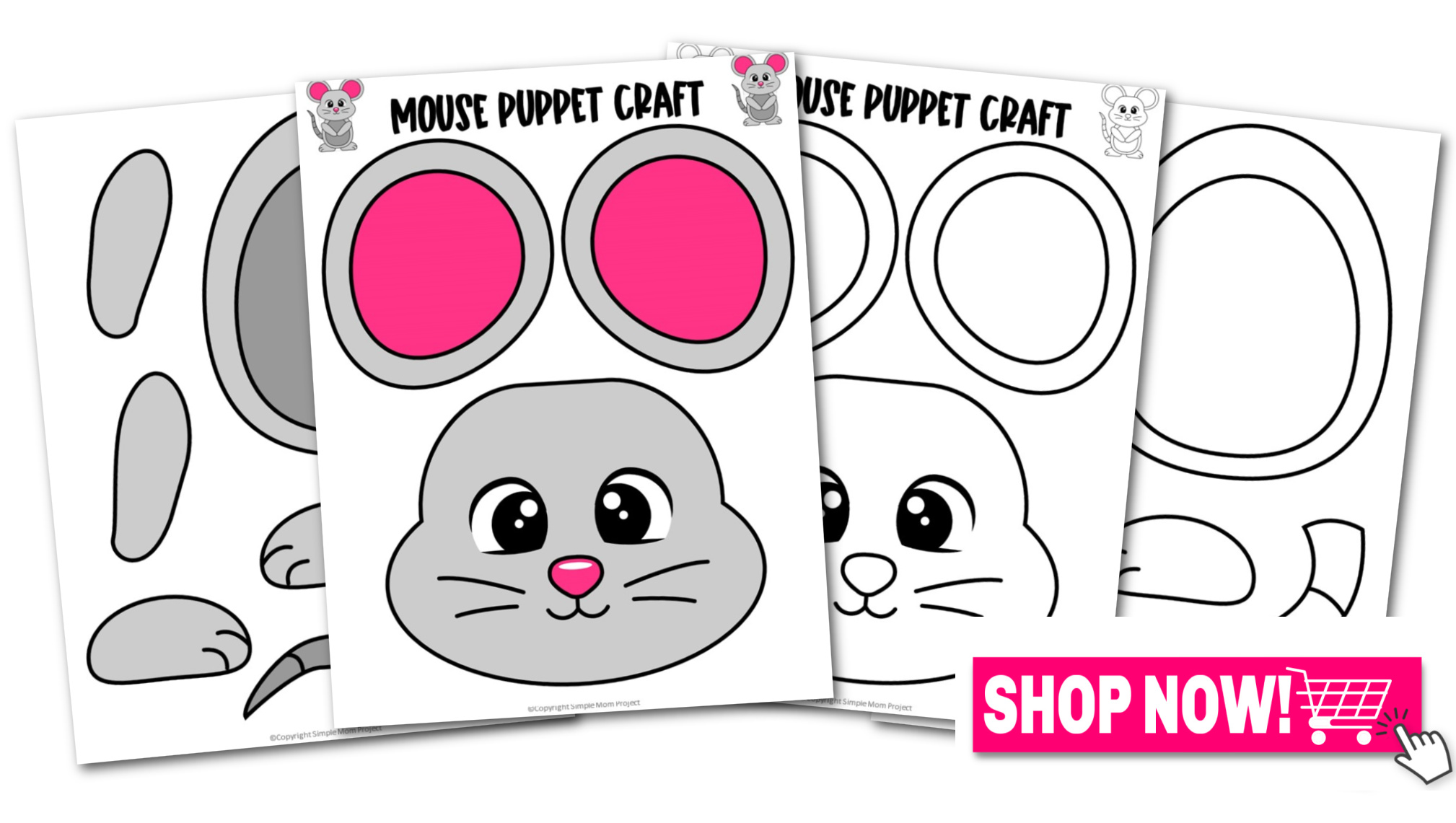 Mouse Craft Supplies Needed
Need more crafty fun? Check out our Lion Puppet, Cow Puppet and Letter M Cut and Paste Craft.
 T
hey are perfect for those days when staying indoors is the only thing your family can do!
Ideas for Easy Preschool Paper Mouse Craft
If you're looking for more ways to use this printable mouse paper bag puppet, we'll be sharing a list of ideas.
These are some of the most fun things you can do this week with your kids.
If you want to see more, keep scrolling!
1. Magnificent Mouse Collection
I always prepare a list of interesting materials along with any new craft I introduce to my kids.
This will allow me to plan our routines and create a learning environment.
I also use these objects to decorate their study area, which gives them even more motivation to work on the craft.
These materials can be added to your lesson plans to help in introducing the printable mouse paper bag puppet.
Spend some quiet time reading a book about a mouse while cuddling their favorite Minnie Mouse plush toy before having them work on the animal craft.
After they complete the printable mouse paper bag puppet, gather everyone together to play a Mickey Mouse board game if they want to do more activities.
Your activities will be a blast with these awesome items.
Include this magnificent mouse collection in your plans!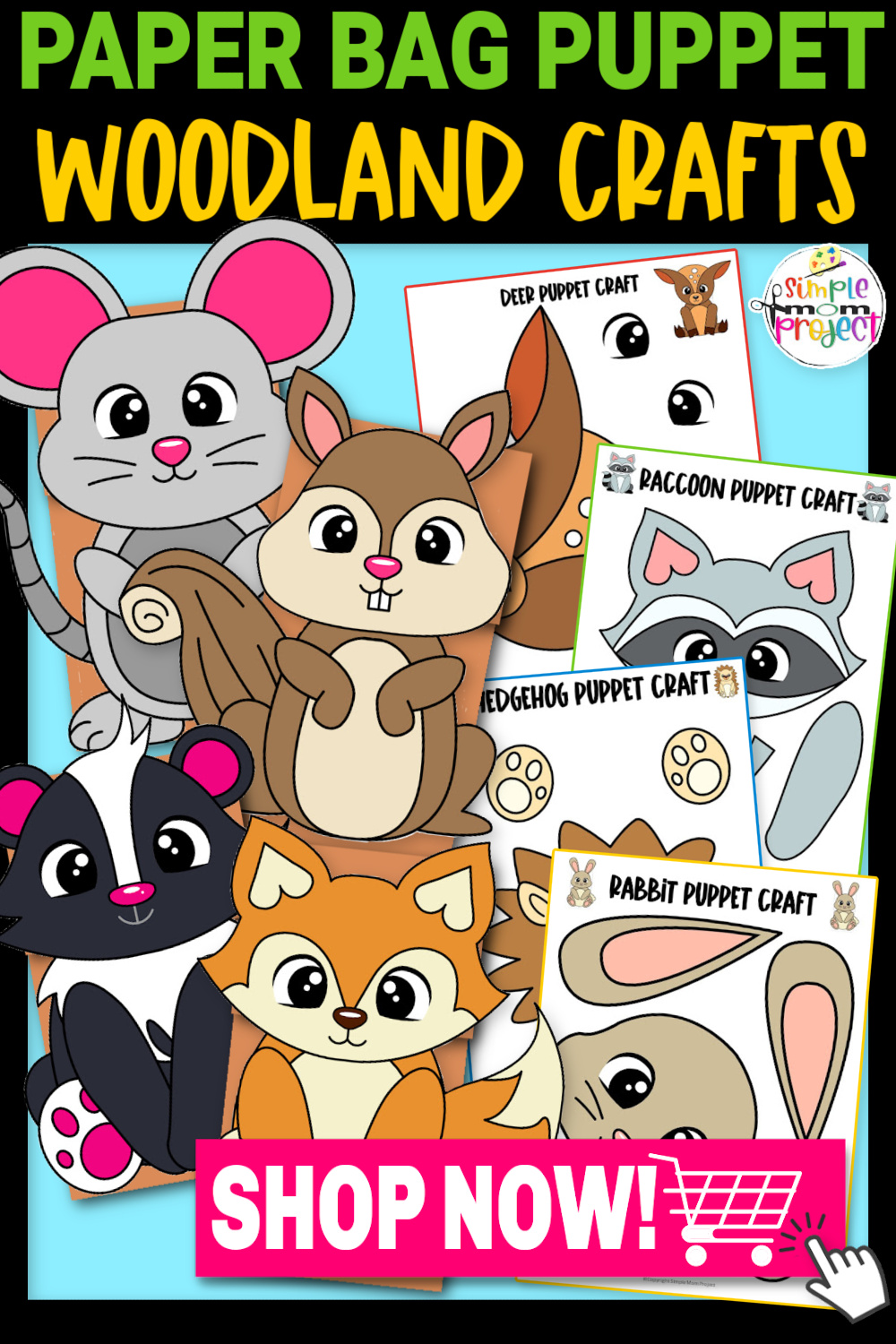 2. Paper Plate Mouse Craft
Did you know that you can make a mouse craft out of paper plates?
When it comes to arts and crafts supplies, paper plates are one of my favorites in the house.
They can be used in a variety of ways and inspire us to do a range of crafts with them.
This printable mouse paper bag puppet ideas would be incomplete without an easy DIY paper plate craft, which is ideal for including in your preschool craft list.
To get started, all you'll need is a paper plate, some construction paper in any color you have on hand, crayons, scissors, and glue.
The paper plate should first be cut in half.
You are free to color the paper plate any color you choose.
Draw the mouse's ears and tail on a piece of construction paper, then cut them out.
After that, use glue to attach it to the paper plate.
On the second half of the paper plate, repeat the same procedure.
3. Shape Recognition
You may combine a quick math lesson on shapes using this printable mouse paper bag puppet idea.
Draw simple shapes like a circle, square, rectangle, triangle, heart, and star on cardboard and cut them out.
The mouse's face can then be drawn on the cut-out shapes.
First, let the kids play with the shapes.
Ask them if they are familiar with them.
Ask them to repeat the words as you introduce each shape one at a time.
This will be a pleasant math activity for kids because they will be playing while learning about shapes.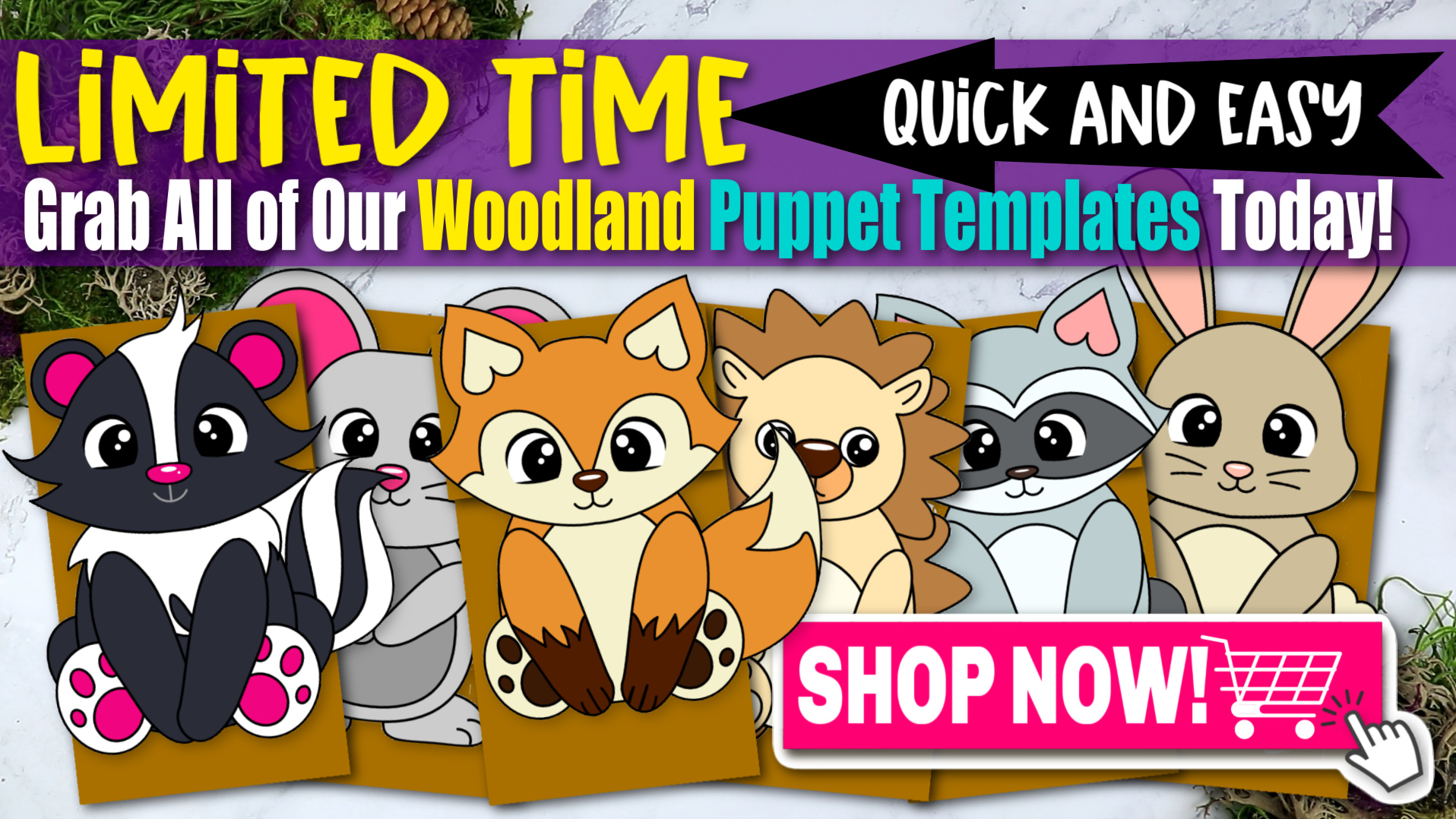 4. Letter M for Mouse
It will be more exciting to learn the alphabet letters if we combine them with arts and crafts!
You may use printable mouse paper bag puppet activity to teach your children about the letter M or the phonic sound of M.
Associating each letter of the alphabet with an animal will spark the kids' interest in learning more about them.
Especially if they get to build a simple paper bag puppet.
Children may learn about the letter M by making these printable mouse paper bag puppet crafts.
You can also prepare other props to teach the letter M in the alphabet.
Grab a cardboard letter M shape or an alphabet letter flashcard.
Use this opportunity to teach them how to write the letter M correctly.
If you have small kids, just use the capital letter M.
Preschoolers and kindergarten kids should be shown the letter M in both uppercase and lowercase forms.
To introduce the phonic sound of the letter M, ask them to repeat the word "mouse" while focusing on the first letter's sound.
With this approach, children will be familiar with how the letter M should sound.
We hope that these ideas will complete your weekend plans!
These are the best ideas we have for this printable mouse paper bag puppet.
Children will surely spend their time productively finishing their mouse crafts and participating in all of these activities!
Mouse Paper Bag Puppet Instructions
Prepare your materials and don't miss these easy step-by-step instructions for making your mouse paper bag puppets!
Children may choose the plain mouse template, so be sure to offer a variety of coloring supplies for them to use in their mouse crafts.
Guide them carefully to cut the mouse parts one at a time if they choose the colored mouse template.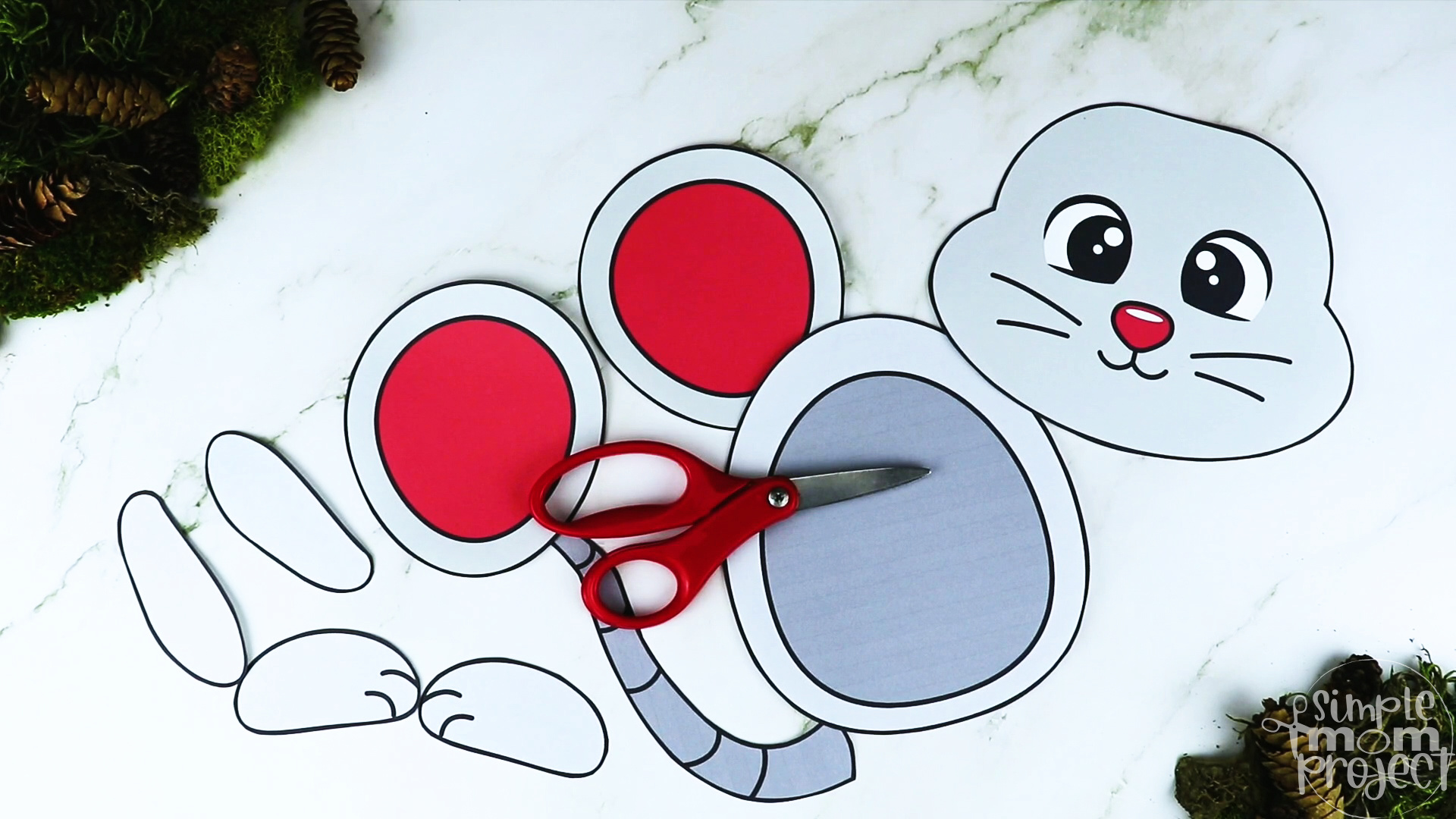 Place the mouse's body under the folded portion of the brown paper bag.
Now, put its adorable head on top of the paper bag.
Their two large ears should be placed on either side of the head.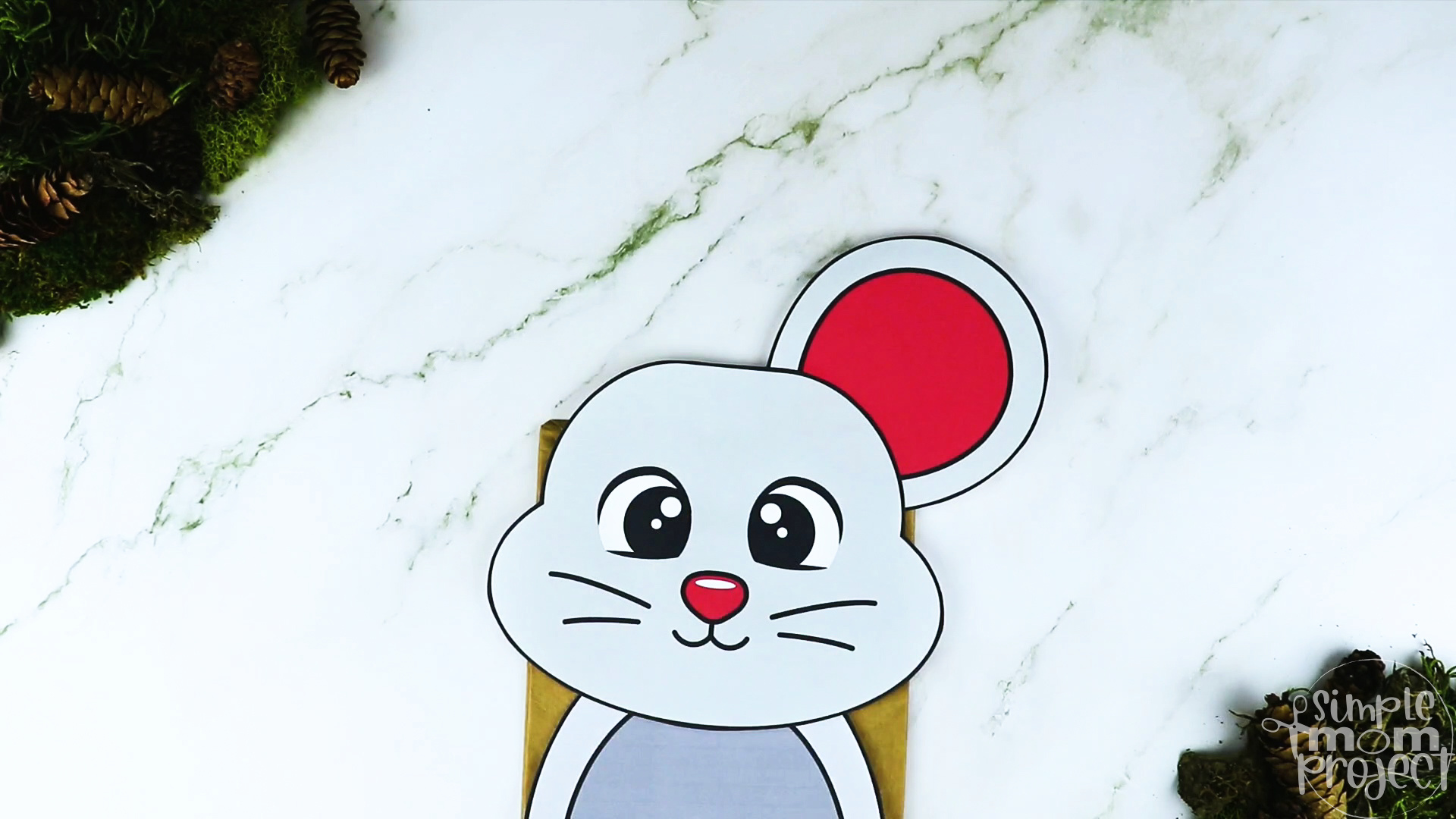 Place the two arms in a cross position in front of its body, as shown in the picture.
Put the two legs on the lower side of the body on both sides.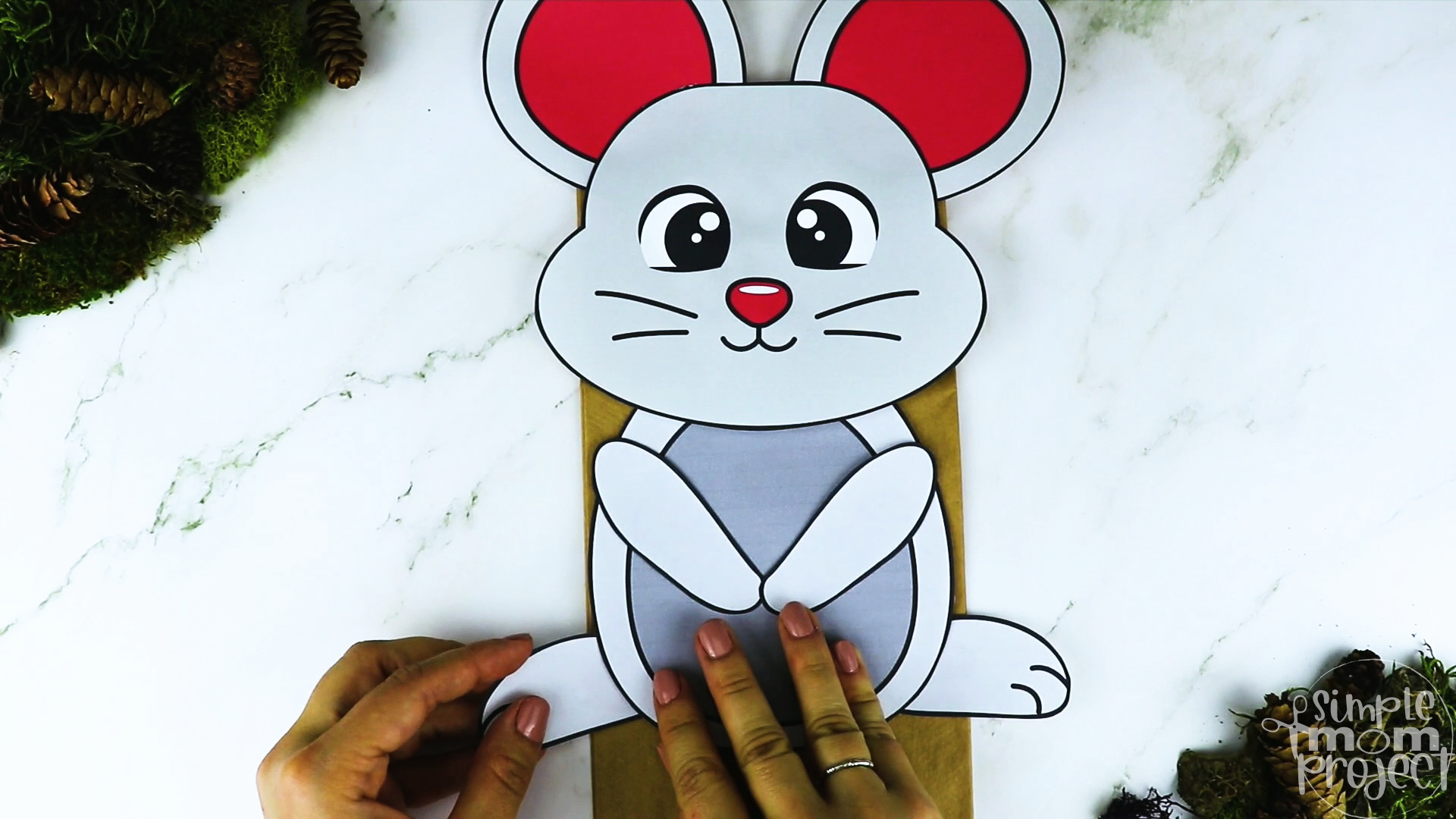 Finally, attach its long tail behind the back in the same way as shown in the image to complete the craft.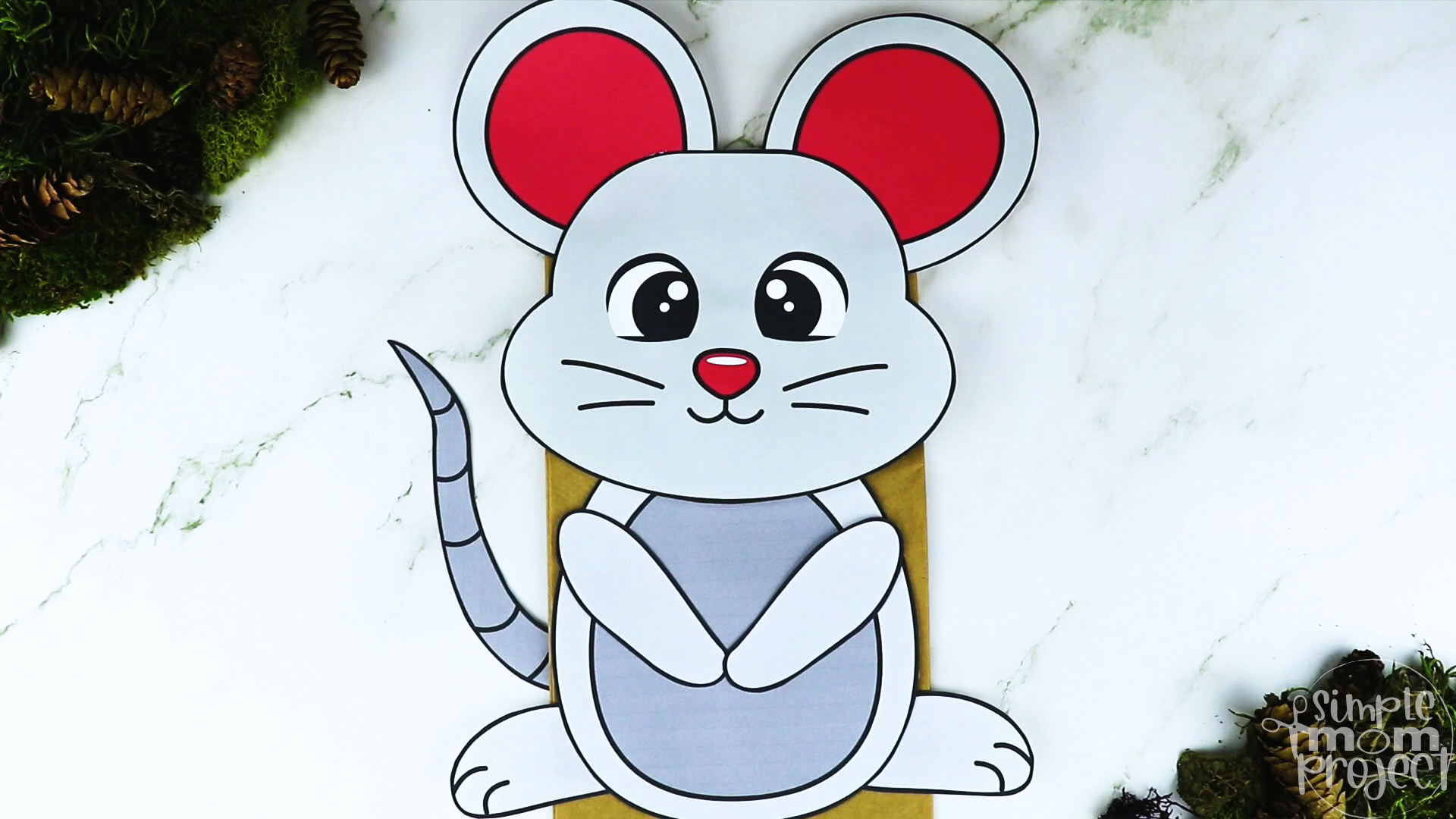 Well done on all of your paper bag puppet mouse creations!
More Options to Choose:
You can print the blank version and trace the cut outs on card stock paper for a sturdier mouse paper bag puppet craft,
Print the mouse template in color for a simple and easy rainy day craft or,
Print the blank mouse template and use it as a fun coloring sheet activity and then glue the pieces of the mouse craft together.
Printable Mouse Paper Bag Puppet Craft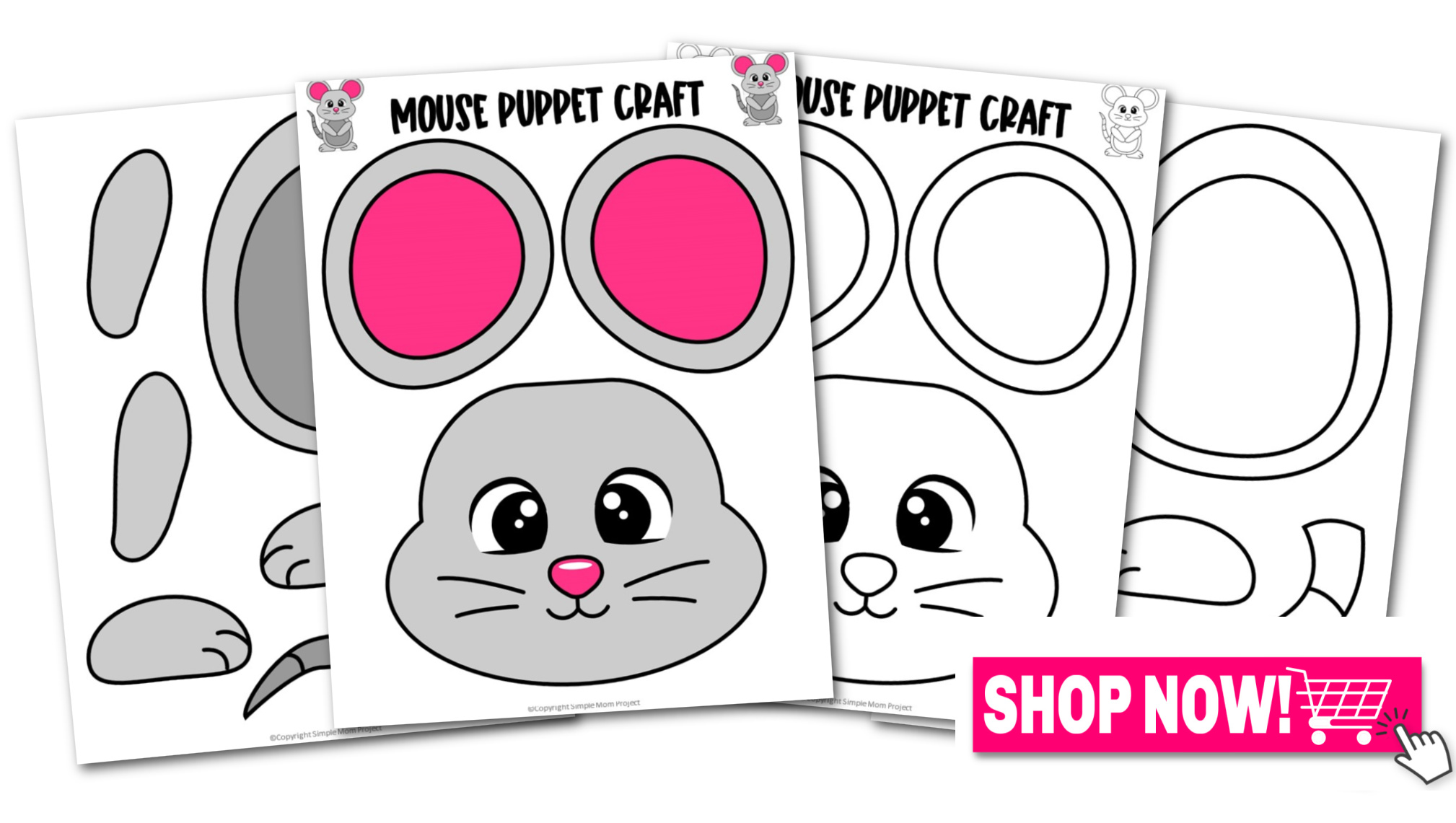 This printable mouse paper bag puppet activity is sure to add a lot of fun to your activities.
Kids will like creating this bag puppet since there are two alternative templates they may use: a plain mouse template and a colored mouse template.
Cutting the mouse parts one at a time is a great way for kids to practice their hand-eye coordination.
You also don't have to worry about how to finish your mouse paper bag puppet because we will provide you with detailed instructions.
Include this printable mouse paper bag puppet crafts in your learning routines this week!
Don't forget to share your learning plans in the comments.
Need more woodland animal craft fun? Check out our packed list of paper bag puppets for simple craft fun with your little ones.  
When you have finished, be sure to share your creation on Simple Mom Project's Facebook Page and follow me on Pinterest!

Kaitlen D.
More Printable Craft Templates