In movies, we usually see the prince rescue the princess who was captivated by the dragon in the medieval castle.
If you're looking for an activity that will boost your child's imagination, get this free printable princess castle coloring page now!
Making this basic printable princess castle coloring template helps kids enhance their fine motor skills, focus and creativity.
Cut out the castle shape and use it for coloring, stencils, crafts, decorations and more.
Make sure to share this free printable princess castle cartoon coloring page to your family and friends.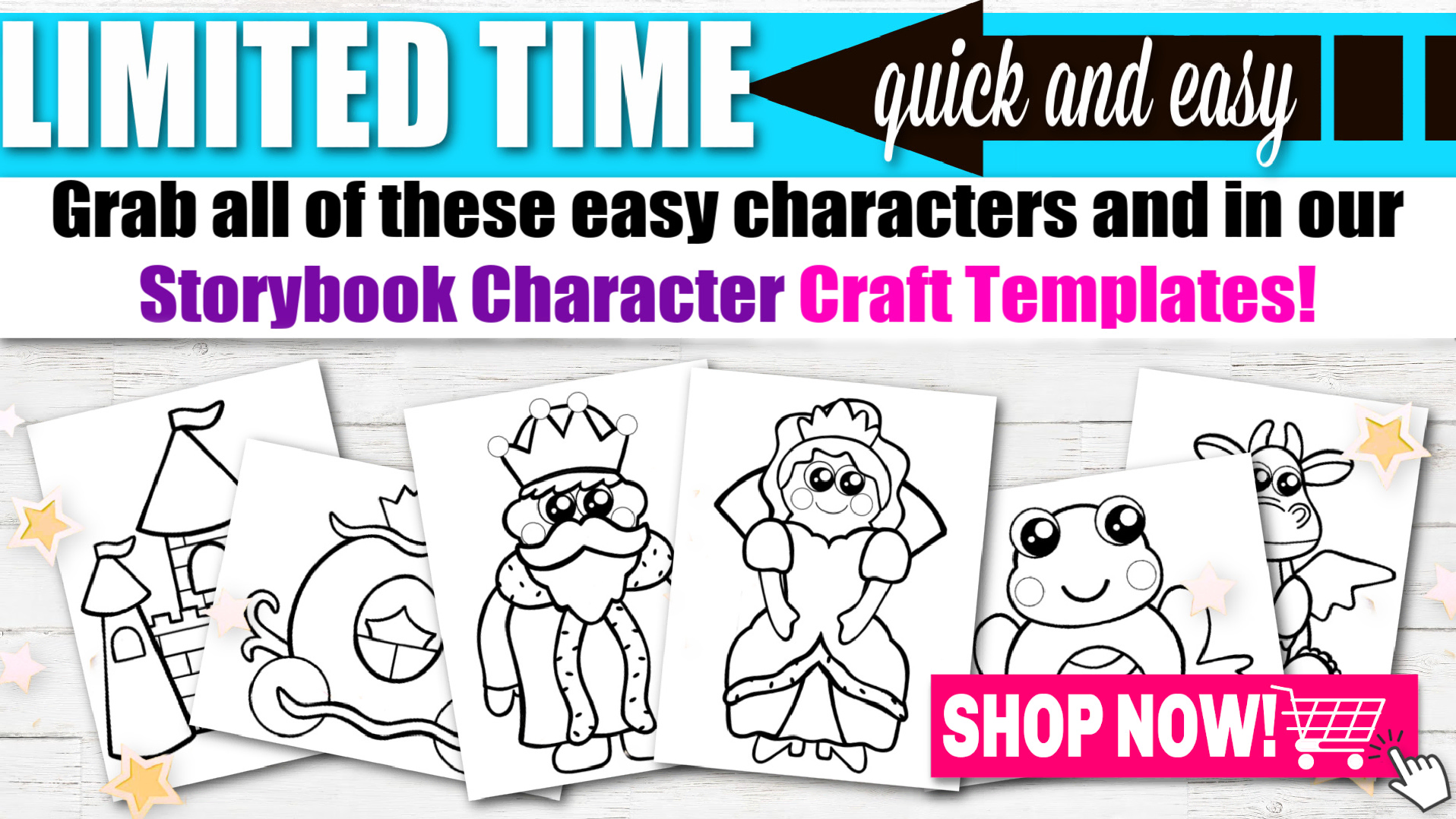 *By the way, this post may contain affiliate links which means I may receive a small commission at no additional cost to you if an item is purchase through that link. For more information, click here.*
Free Printable Princess Castle Coloring Page
Princess Castle Coloring Page Materials Needed:
Printable Princess Castle Coloring Sheet (FOUND AT THE BOTTOM)
Make your child's finished princess castle coloring page a forever memory by laminating it! We use this laminator and cannot express how much we love it! It is not only inexpensive, it is SO easy to use!
Your kids will love seeing how much you adore their art work when you laminate and display it for years to come!
Need more fun coloring page? Don't miss out on all our full story book character coloring book for more easy storybook character coloring pages and crafting fun with your little ones.
Ideas for Princess Castle Coloring Page Printable
We've put together a list of the best ideas on how to incorporate this free printable princess castle coloring page in your kids' everyday life.
1. Castle Books for Kids
This simple printable princess castle coloring page will help your child to focus on details while being relaxed and comfortable.
If your kids can't get enough with our royal character coloring pages, be sure to look for a follow-up activity like reading fantasy books.
Reading helps young children expand their vocabulary and improve their imaginations.
Take a look at these great find books about princess castles that will surely be loved by your little ones.
2. Princess Castle Pencil Holder
This free printable Disney princess castle coloring page is wonderful for letting imaginations run free.
Hence, it inspires us to create our own gorgeous princess castle pencil holder using simple craft materials.
Cut a large circle shape out from cardboard for the foundation of your castle.
Get two or more toilet paper rolls and let the kids paint them with beautiful colors.
Cut out a semi-circle shape from a construction paper and turn it into a cone shape.
Glue on the cone shape on one of the toilet paper roll towers.
Using a black pen, draw the arrow loops, gatehouse and other details of the castle.
Add decorative items such as beads, glitters or sequins to make the princess castle craft stand out.
Lastly, stick the toilet paper rolls onto the painted cardboard and put on those pencils and pens.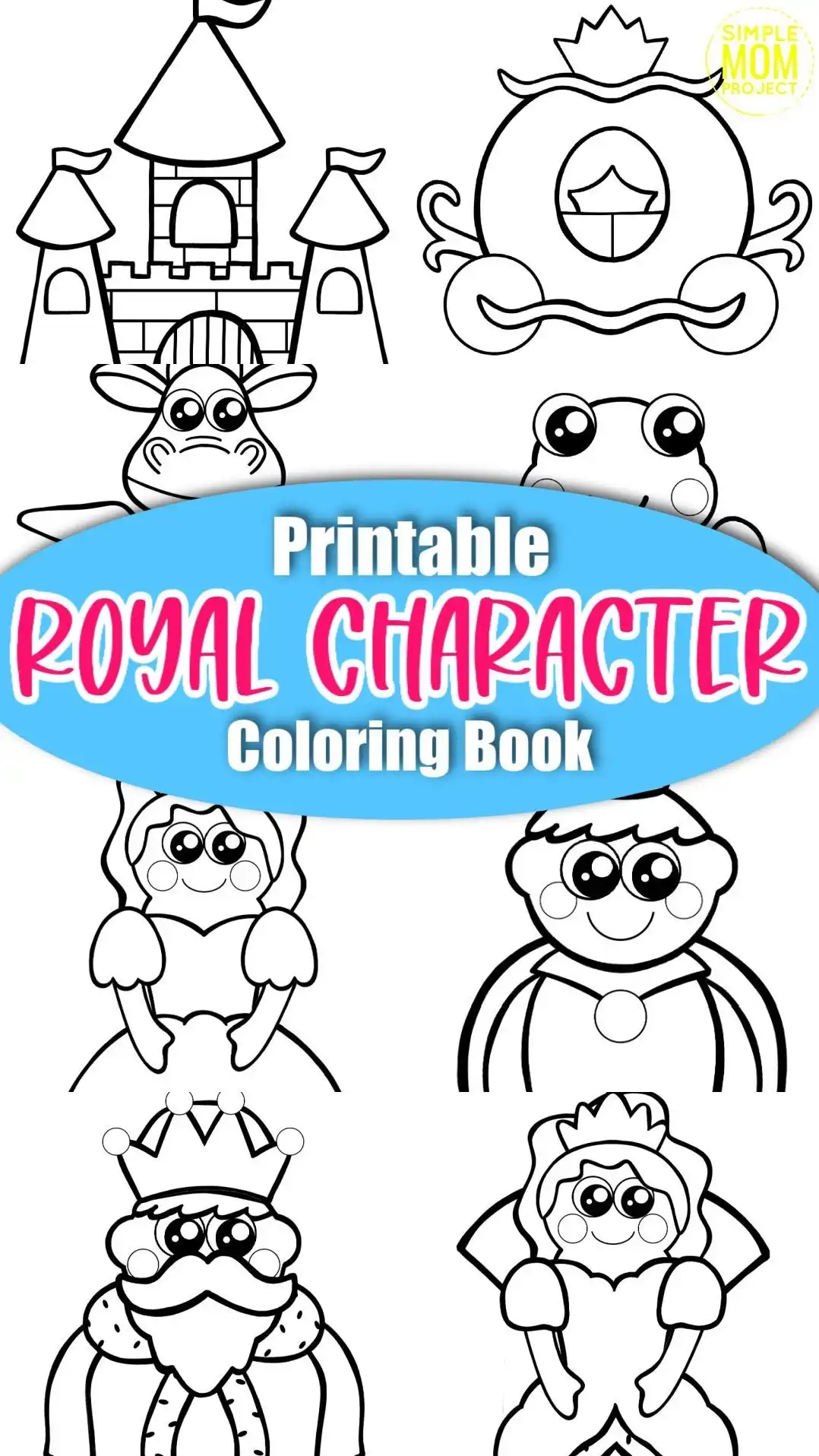 3. Popsicle Stick Princess Castle Craft
When your child is done with this simple printable Cinderella castle coloring page, gather all the common craft items and let's make a popsicle stick castle craft.
Start with painting the three popsicle sticks with different colors.
Once it's dry, use a hot glue gun to attach the popsicle sticks in a triangle shape formation.
Next, cut out a triangle shape from a construction paper, make sure it will fit inside the painted popsicle sticks.
Draw a crown roof and chimney on cardstock paper and cut it out. 
Glue on the cut-out pieces on your popsicle stick castle.
Lastly, add details like draw the windows and door.
You may like to add stickers and glitters to make your Disney princess craft beautifully.
4. Disney Princess Castle Theme Party
Our fun printable princess castle coloring page would be the perfect theme for your upcoming children's party.
Let the kids be part of the party preparation to unleash their creativity.
Print as many as you want and let the kids enjoy coloring them however they would like.
Turn the finished Disney princess castle template into wall stickers, table displays, banners, cupcake toppers and invitation cards.
There are a lot of wonderful ideas in using this easy printable princess castle coloring page for your toddlers, preschool and kindergarten kids.
We hope you enjoyed every single one of it!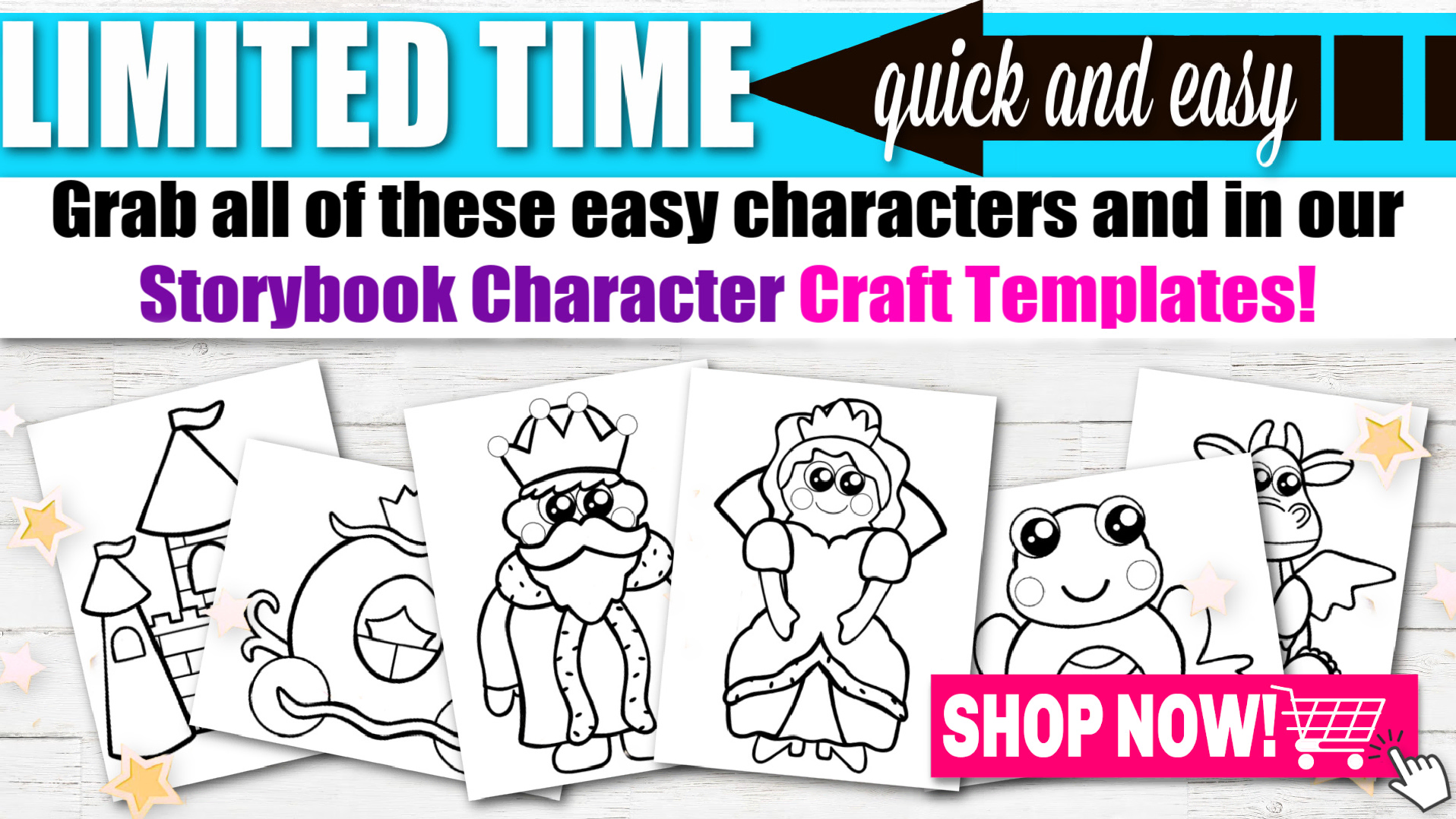 Princess Castle Printable Coloring Page: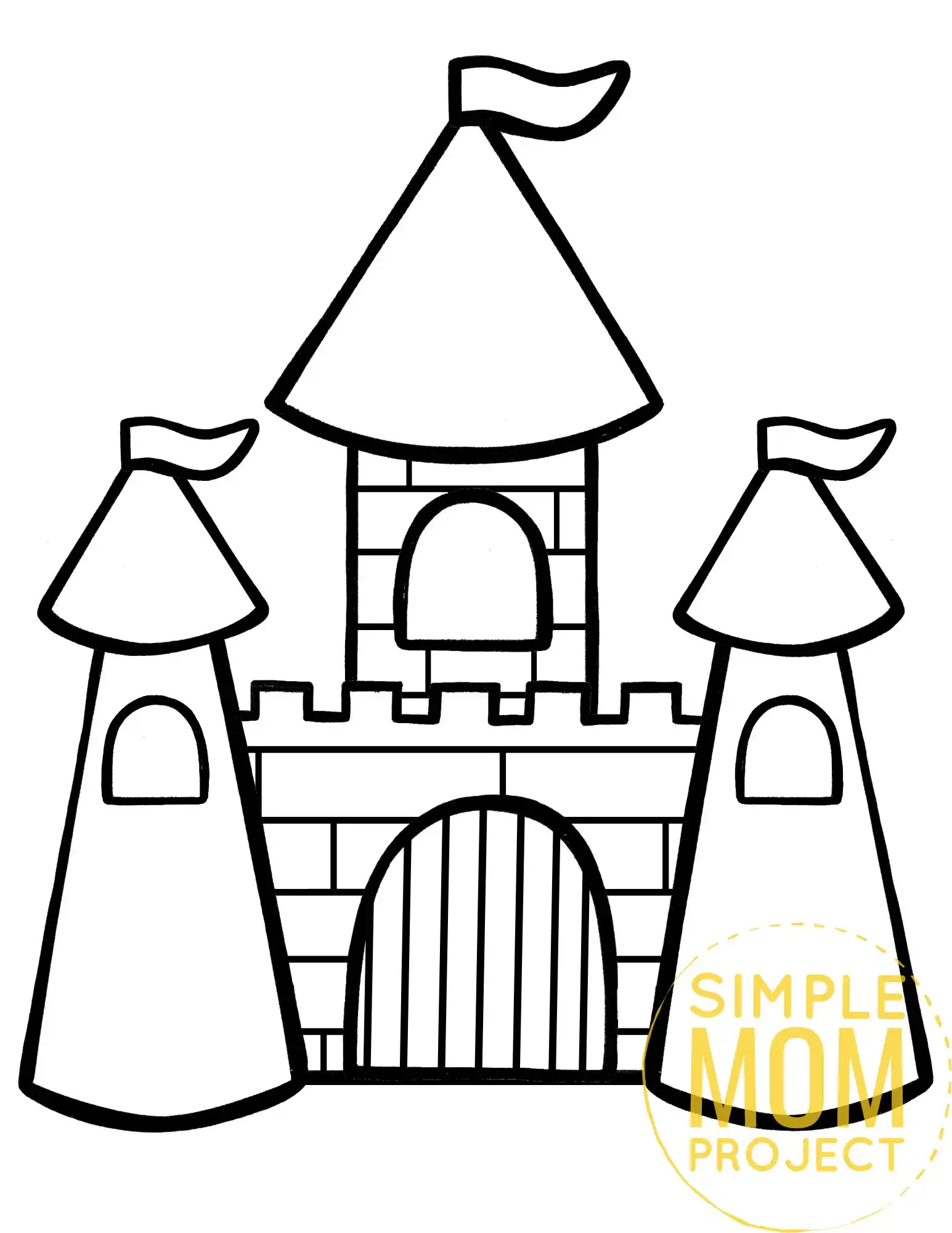 This beautiful Cinderella castle template is a basic black and white line drawing.
Have your little ones take out all their coloring and art materials.
Let them decide however they like to design this simple printable Disney castle drawing page.
Having a great time making this free printable Disney princess castle coloring page?
Be sure to comment down all your amazing coloring book experiences with your kids.
When you have finished, be sure to share your creation on Simple Mom Project's Facebook Page and follow me on Pinterest!

Kaitlen D.
More Storybook Coloring Pages