If you're enjoying our collection of paper bag puppet crafts, you're in for a wonderful week because we're adding more simple crafts for your kids!
Put this printable rabbit paper bag puppet on your list of puppet craft ideas.
Kids can work on this whenever they want, not just during spring.
Allow your children to exhibit their artistic ability by making their own puppet crafts.
They will also be able to read a book about bunnies, practice their fine motor skills through arts and crafts, and do other tasks.
Use this printable rabbit paper bag puppet to organize your lesson plan.
Kids will love this cute bunny and want more rabbit crafts!
Our paper bag puppet patterns are always followed by step-by-step instructions and actual pictures.
Amazing, huh?
This makes it easier for kids to build this rabbit puppet craft.
They can also choose from two rabbit templates: a plain rabbit and a colored rabbit.
We want to provide children the opportunity to use their fine motor skills by coloring the plain white template and keeping their little hands busy by cutting the colored rabbit template.
Get ready for an exciting week ahead with the printable rabbit paper bag puppet!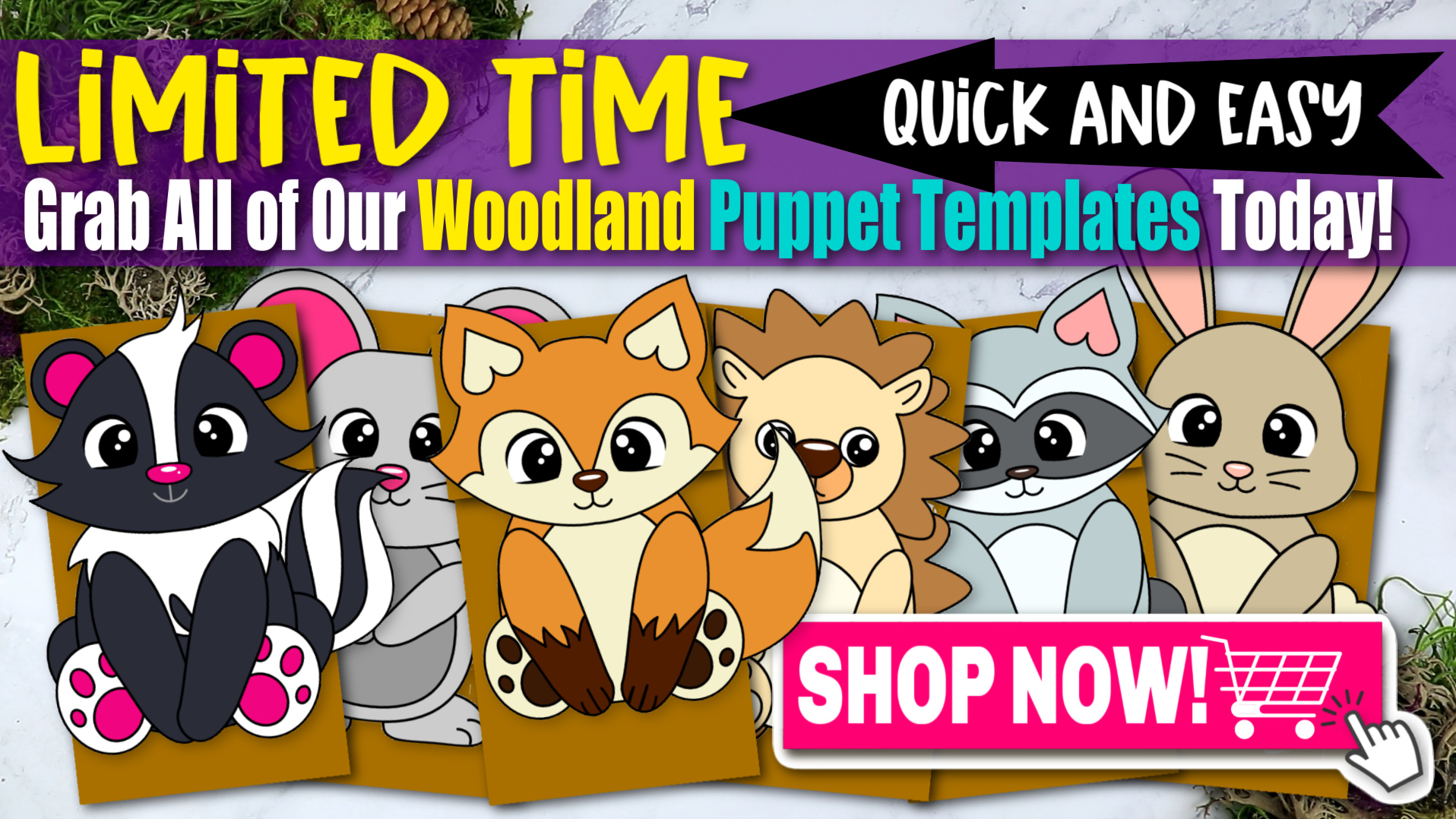 *By the way, this post may contain affiliate links which means I may receive a small commission at no additional cost to you if an item is purchase through that link. For more information, click here.*
Printable Rabbit Paper Bag Puppet Craft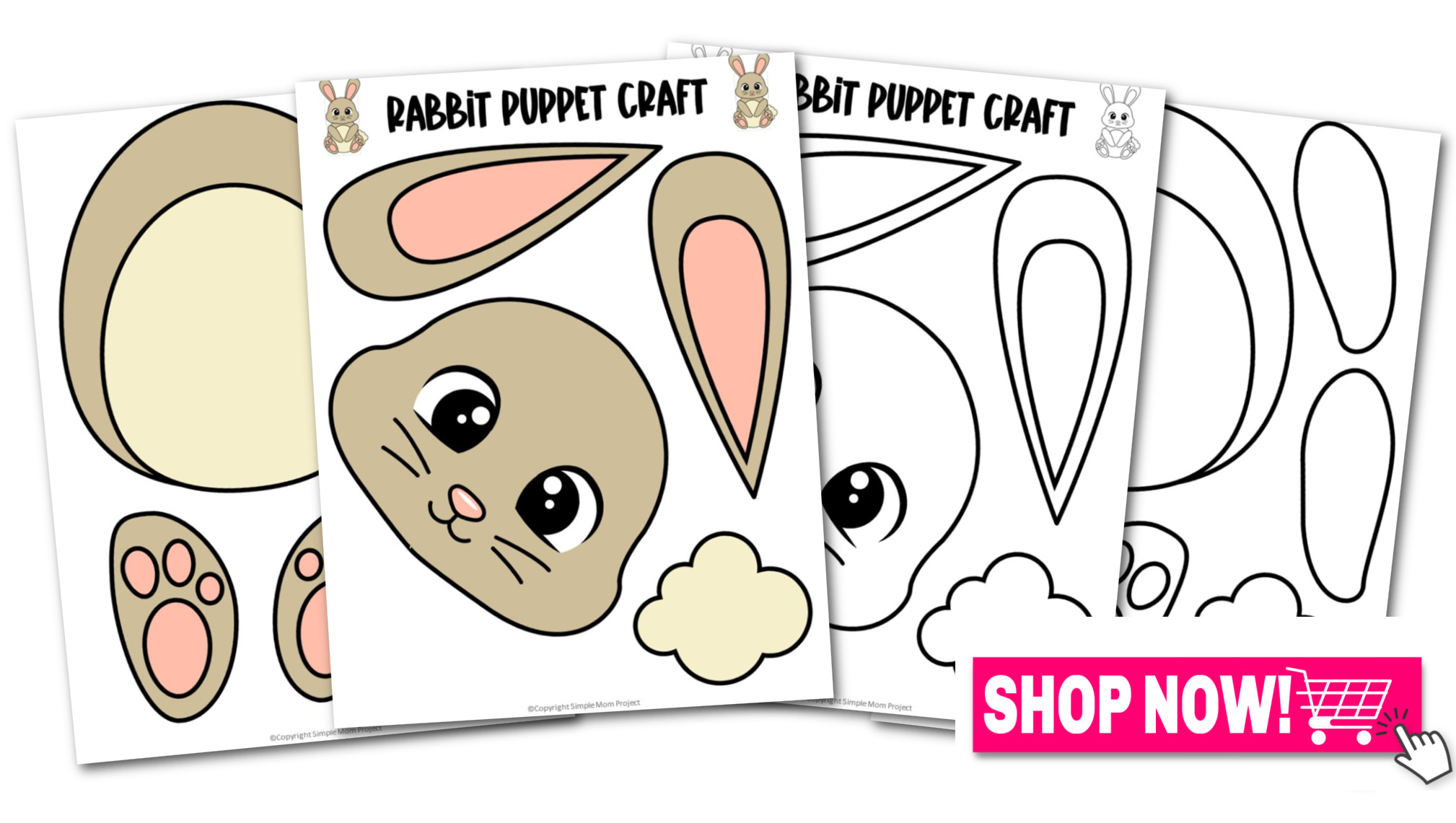 Rabbit Craft Supplies Needed
Need more crafty fun? Check out our Bunny Puppet, Mouse Puppet and Squirrel Puppet.
 T
hey are perfect for those days when staying indoors is the only thing your family can do!
Ideas for Easy Preschool Paper Rabbit Craft
Are you interested in including this rabbit craft in your lesson plans but unsure of how to make the most of it?
Sit back and relax while you jot down these brilliant ideas for adding it into your routines.
With these ideas, you can already organize an entire lesson for your preschoolers and kindergarteners.
Continue reading for more great ideas for your activities!
1. Best Bunny Items for Kids
If you're wondering how to introduce the printable rabbit paper bag puppet to your children, start with these awesome finds.
You can plan your daily schedule with the help of these bunny items.
These things are a must-have on your list, whether you want to start your day with a good book or play a cooperative game with your kids.
You can also use these collectibles to decorate the area where your children hang out, which will encourage them to learn more about this cute animal.
Add this bunny book to your little library together with this adorable bunny rabbit stuffed animal as a reading buddy.
After your children have finished the printable rabbit paper bag puppet, have the whole family participate in a cooperative happy bunny game to cap off the learning day.
Make sure to include these best bunny items for kids in your plans!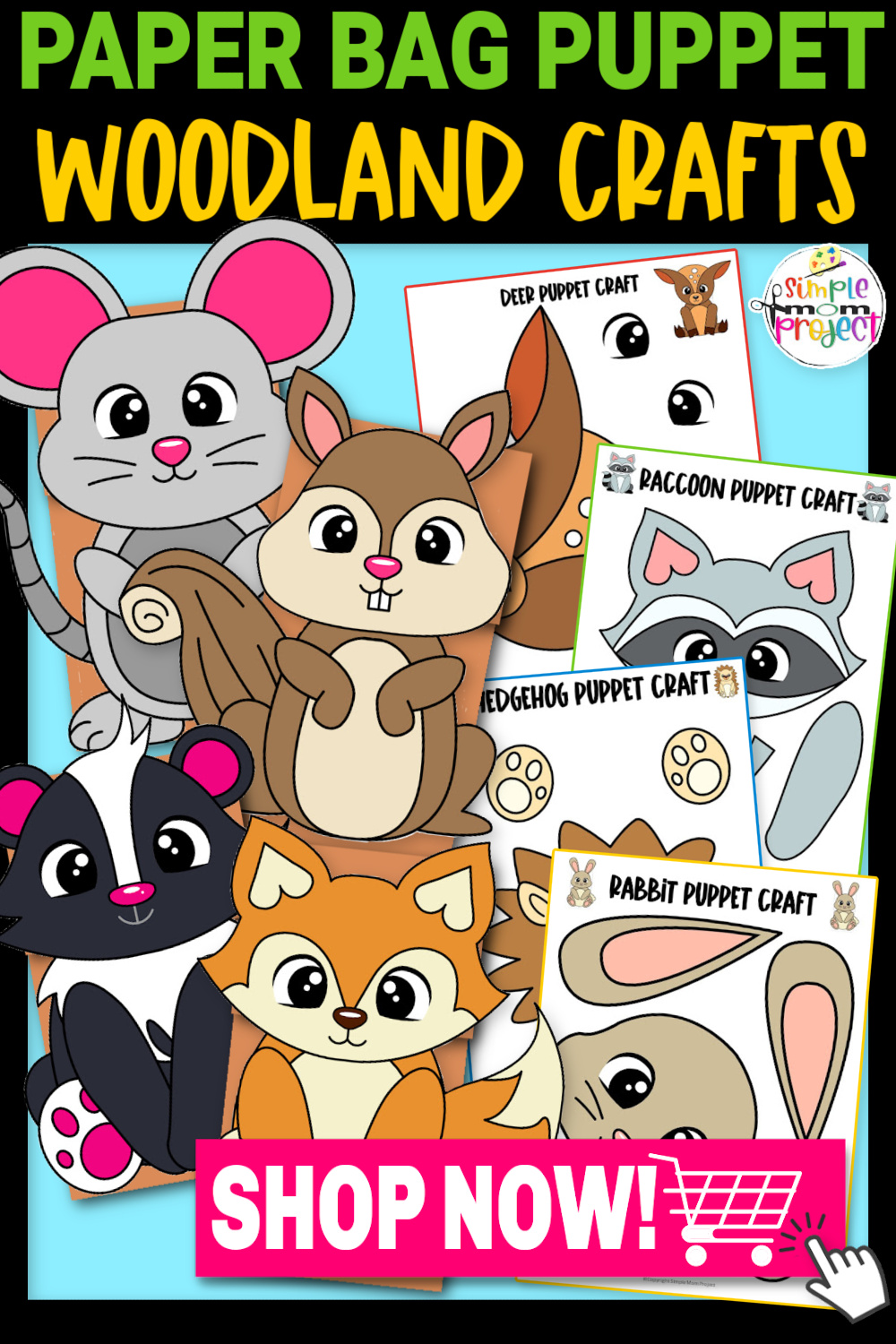 2. Rabbit Paper Plate Craft
We know your kids will want to make more of these simple rabbit crafts, so we've included this paper plate rabbit craft to our list of printable rabbit paper bag puppet ideas.
One of my favorite household items for creating DIY crafts is paper plates.
They are affordable and easy to transform into whatever you choose.
Let's get started making this rabbit paper plate craft by gathering our supplies: paper plates, cotton, construction paper, scissors, and glue.
On a piece of construction paper, start by drawing the rabbit's features.
You can draw the nose, eyes, and ears.
The printable rabbit paper bag puppet template can be used as a guide for drawing them.
Using glue, arrange them on the paper plate after cutting them out. On the paper plate, add some cotton to create a fluffy rabbit.
You can make more rabbit paper plate crafts by using different sizes of paper plates.
This paper plate project also makes a cute addition to your animal wall.
3. Rabbit Cup Craft
Making a craft that you can use for other things is always fun.
These crafts will help kids develop their resourcefulness and creativity.
You don't need to spend money on it because you can make it yourself.
Include this printable rabbit paper bag puppet idea and build a rabbit cup craft that may also be used as a pen or crayon holder.
Pen holder and an easy DIY craft all in one!
Get your construction paper, glue, scissors, markers, and paper cups ready.
If you have a colored paper cup, wrap it in white construction paper and cover it.
Draw and cut two long bunny ears out of construction paper for the rabbit's ears.
Use the top opening to attach it to the paper cup.
Draw the eyes, nose, and whiskers of the rabbit with the marker.
You now have a pen holder and bunny cup craft.
Make more of these cup crafts so you can put various items in them!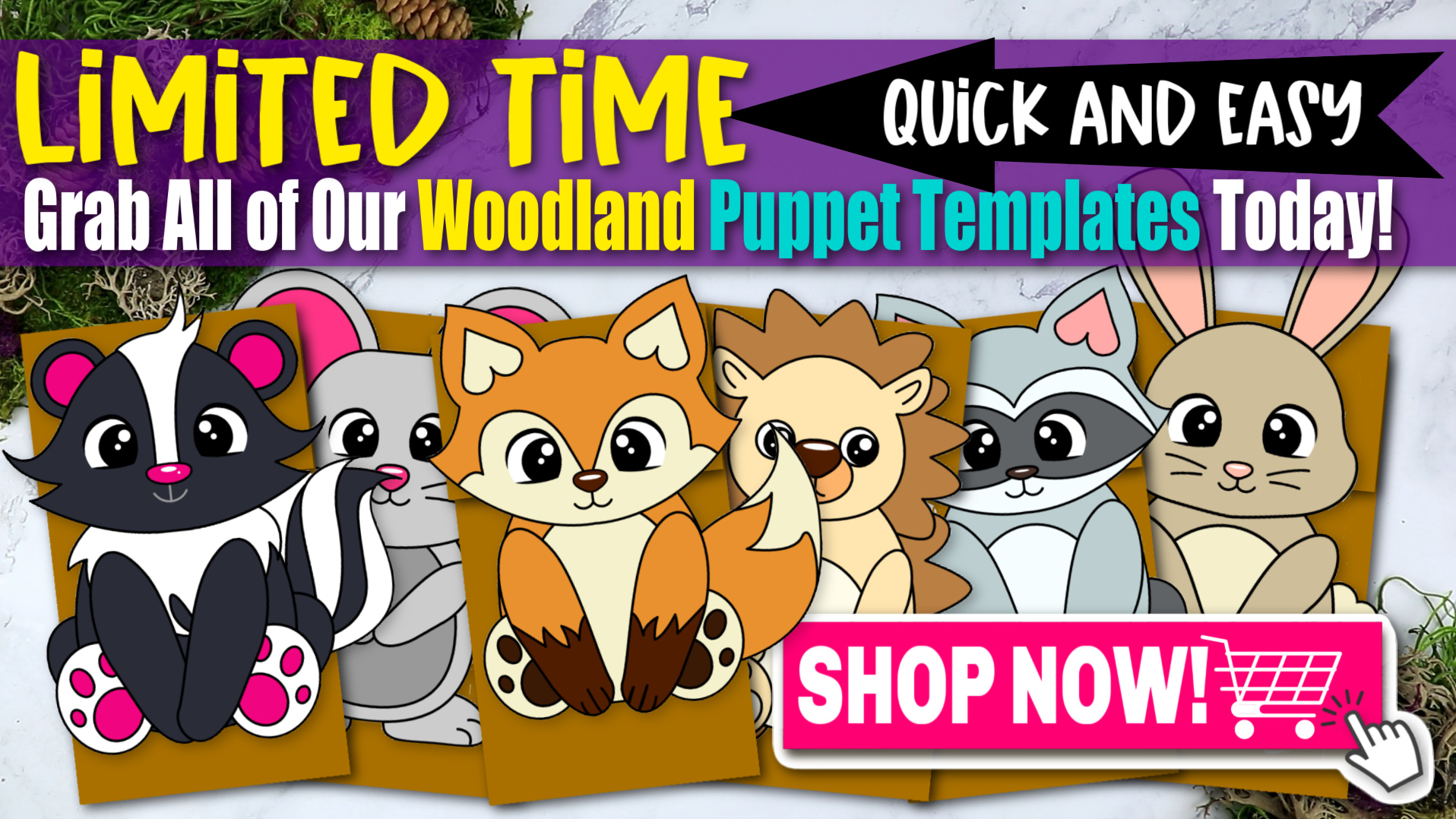 4. Handprint Bunny
Did you know that you can make a rabbit craft with just paint and a marker?
Use only these two items to make a handprint bunny in this printable rabbit paper bag puppet idea!
This rabbit craft is perfect for kids who don't mind making a mess when it comes to expressing their love for art.
Keep those little hands busy with this handprint bunny craft!
Start by painting your child's hand with white paint.
Their tall and ring fingers should be apart since they will be the bunny's ears.
Lend them a hand and guide them to gently stamp the paper.
After it has dried, use the marker to add more details.
To create handprint bunnies of various sizes, invite other family members to participate in this activity!
What was the outcome of your preparation with these free printable rabbit paper bag puppet ideas?
Did these ideas make this easier for you to create educational routines for your children?
We're sure that your kids will love playing with their rabbit paper bag puppets and participating in all these rabbit-themed activities!
Rabbit Paper Bag Puppet Instructions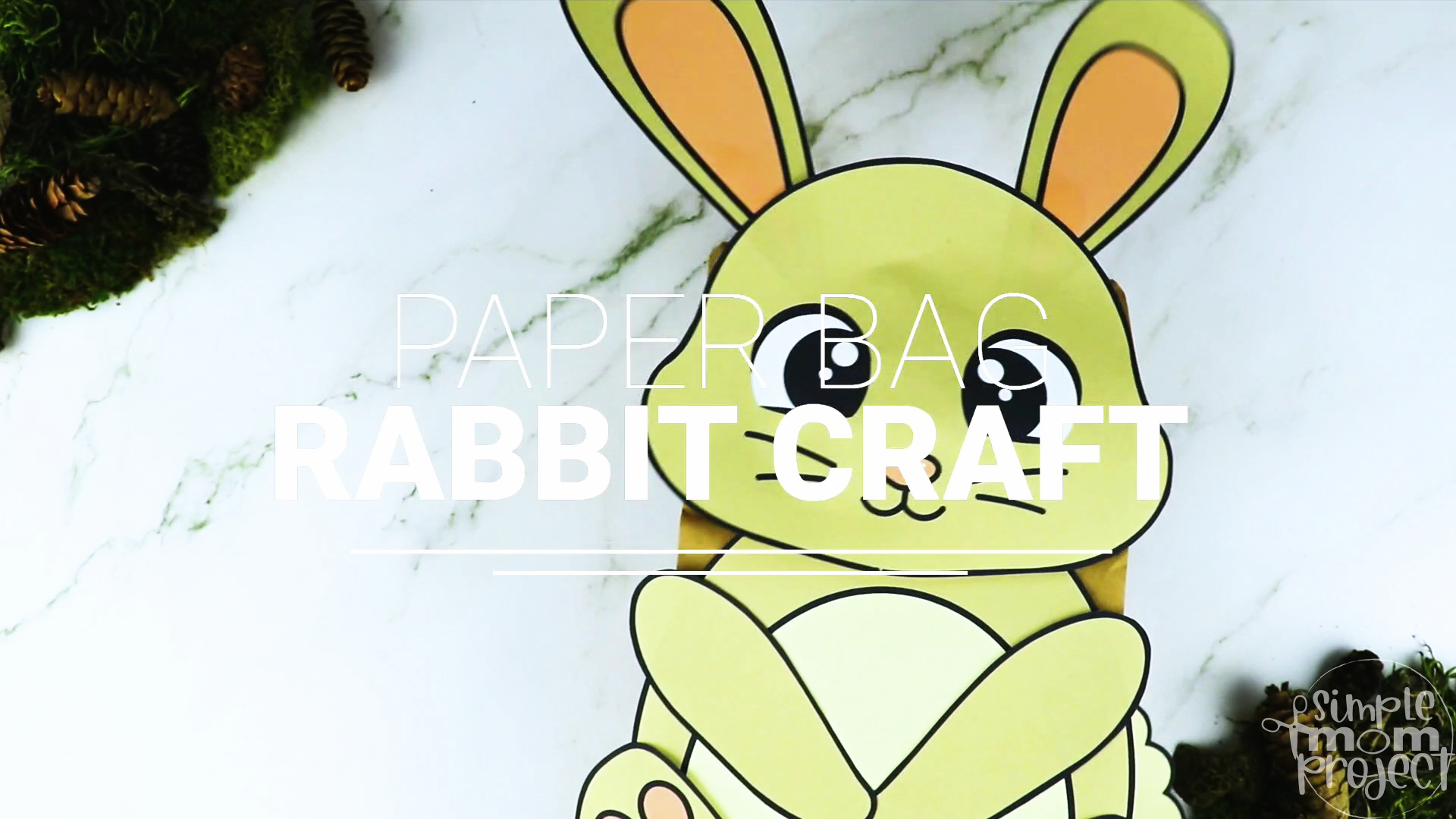 Prepare your materials and follow these simple step-by-step instructions to create your own rabbit paper bag puppet crafts!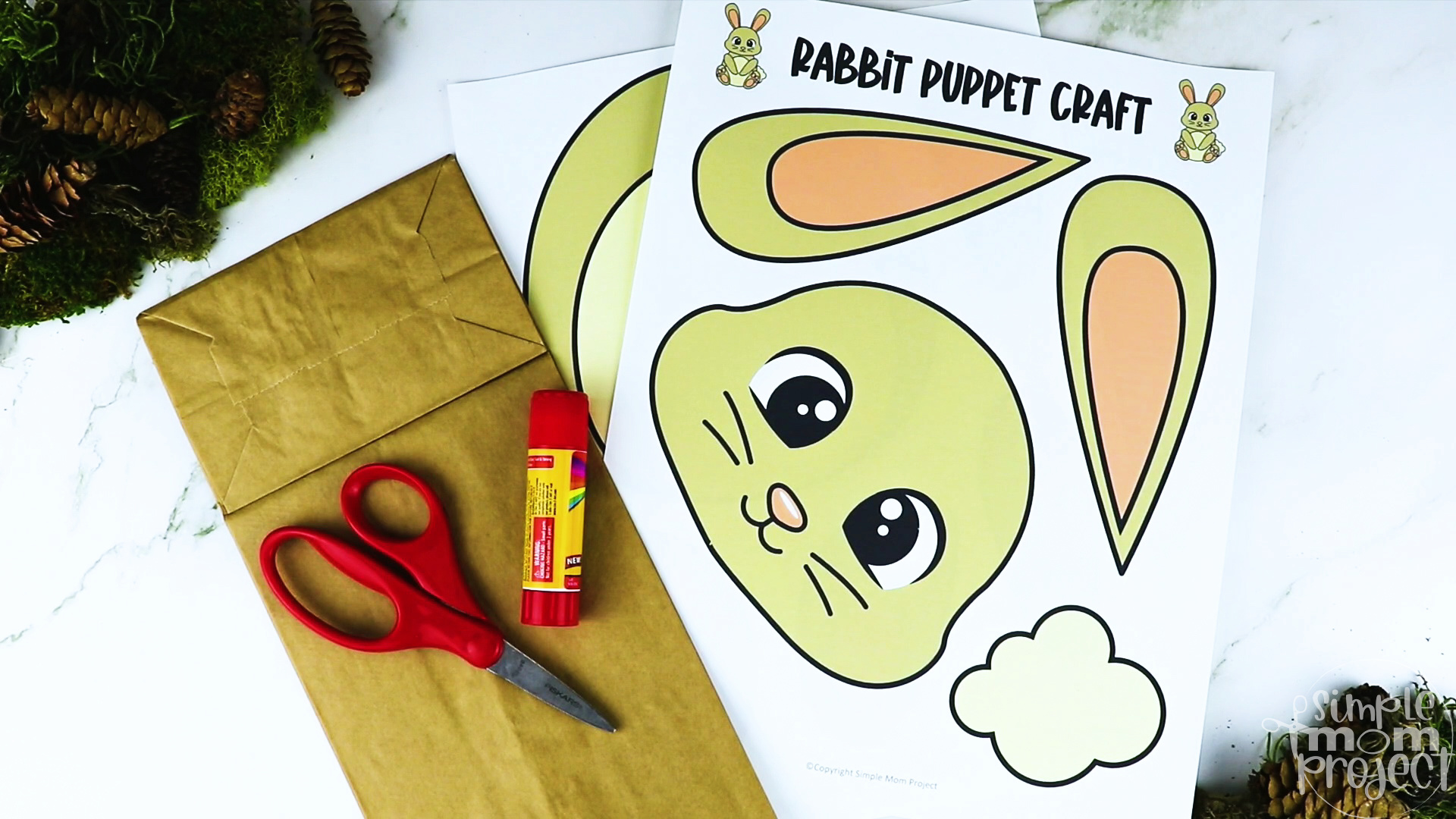 Allowing your kids to cut the bunny parts one at a time can help them develop better hand-eye coordination.
If your children chose the plain bunny template, this is an excellent opportunity for them to practice holding a crayon or marker with the proper grip.
Begin by placing the rabbit's body under the folded part of the brown paper bag.
On the paper bag's folded edge, place the head of the rabbit.
Place the legs of the rabbit on either side of the lowest portion of the body.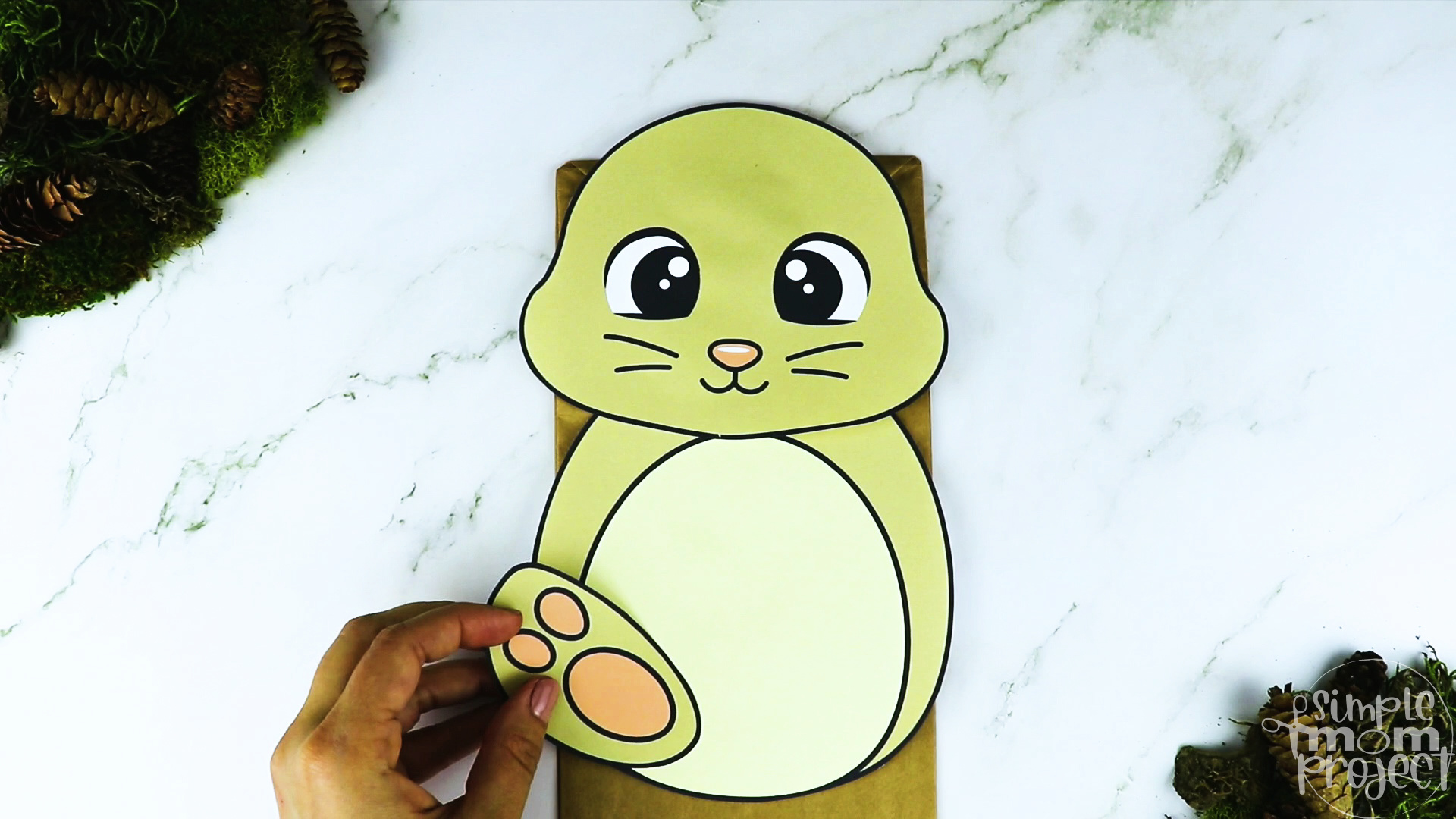 The remaining two legs should be positioned on the upper section, crosswise, on both sides.
Don't forget to put the rabbit's fluffy tail on its back as seen in the picture.
Finish it off by attaching the two long ears onto the rabbit's head.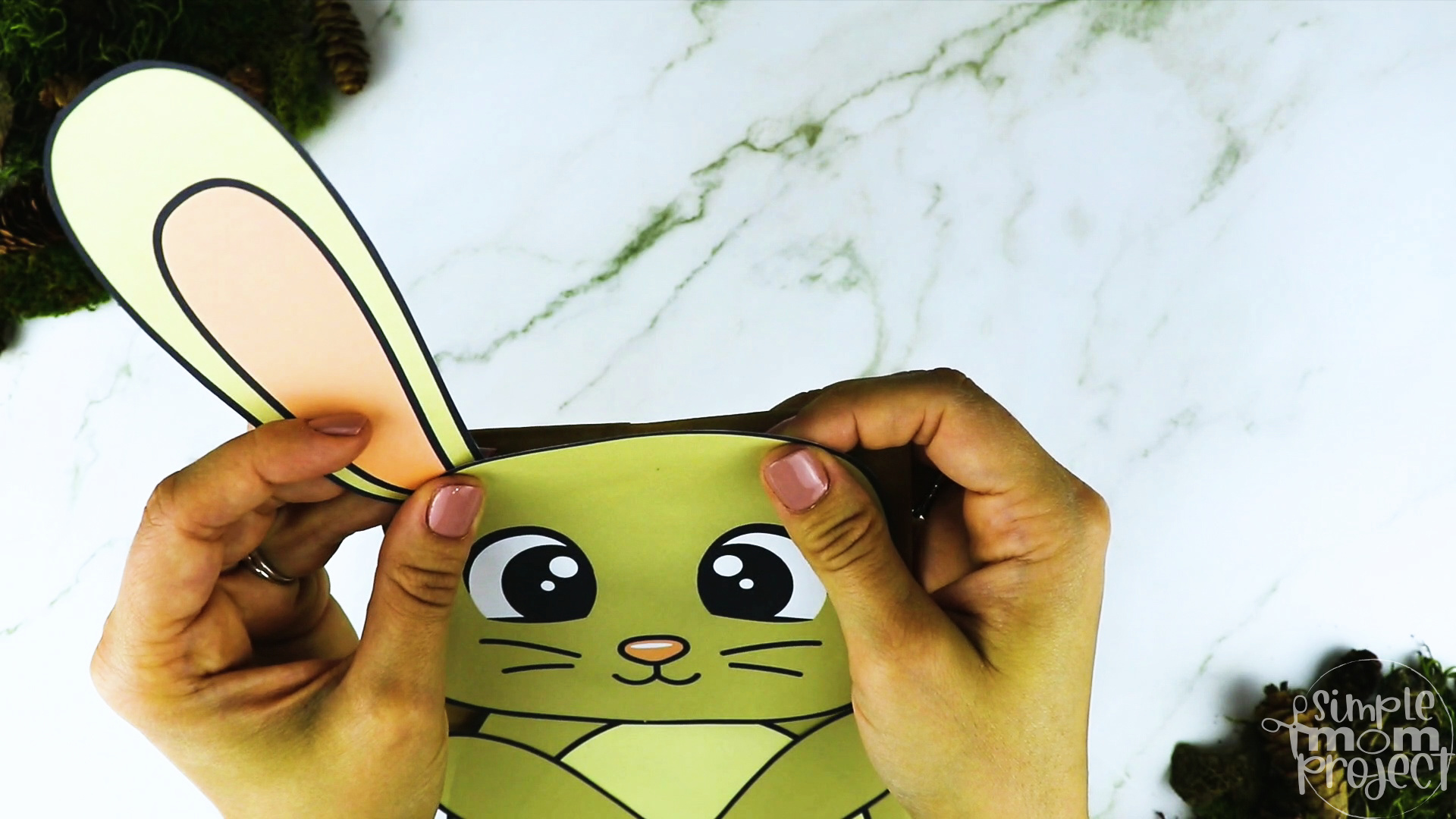 Look at your cute rabbit paper bag puppet you made, all set for a puppet show!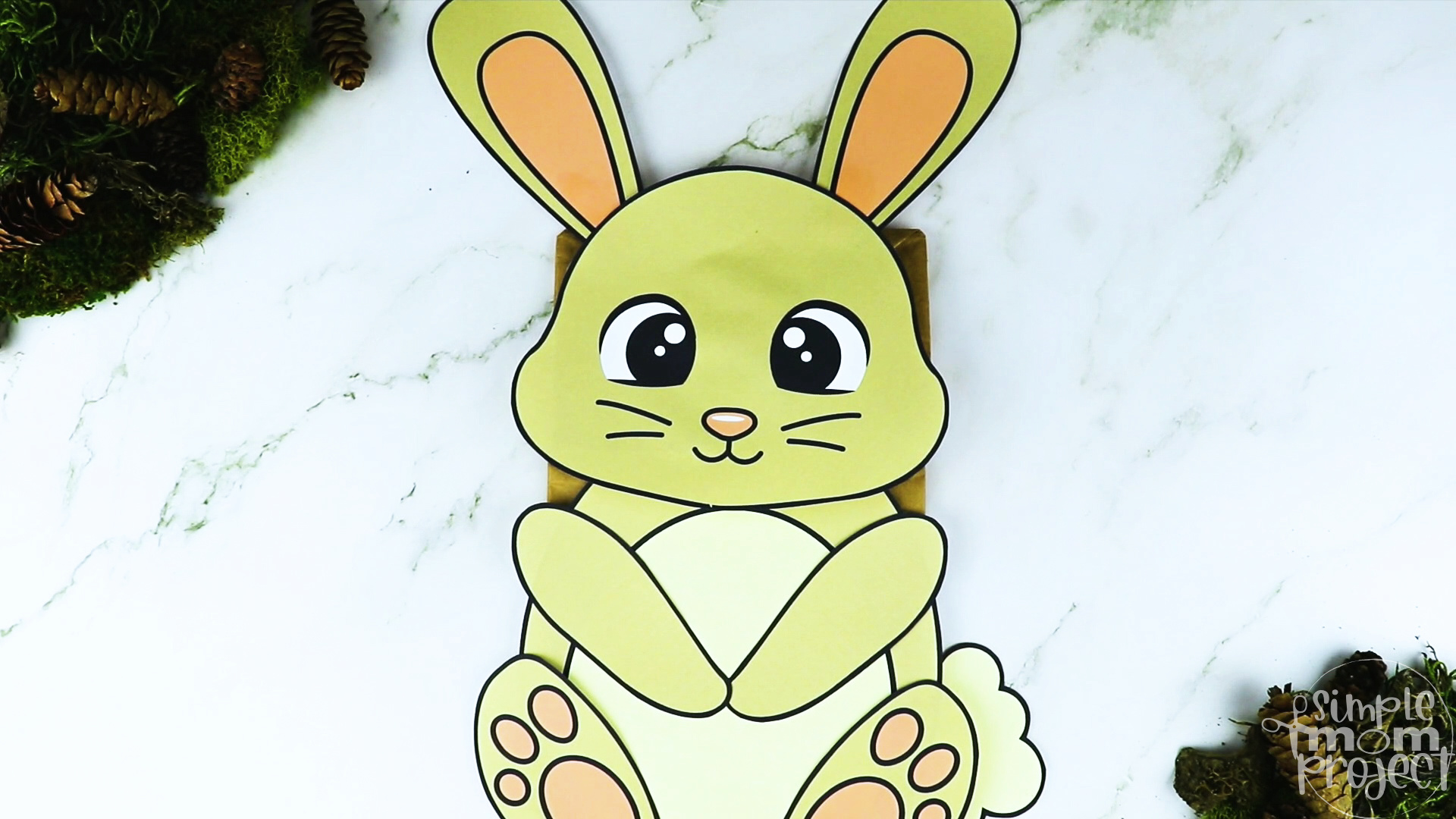 More Options to Choose:
You can print the blank version and trace the cut outs on card stock paper for a sturdier rabbit paper bag puppet craft,
Print the rabbit template in color for a simple and easy rainy day craft or,
Print the blank rabbit template and use it as a fun coloring sheet activity and then glue the pieces of the rabbit craft together.
Printable Rabbit Paper Bag Puppet Craft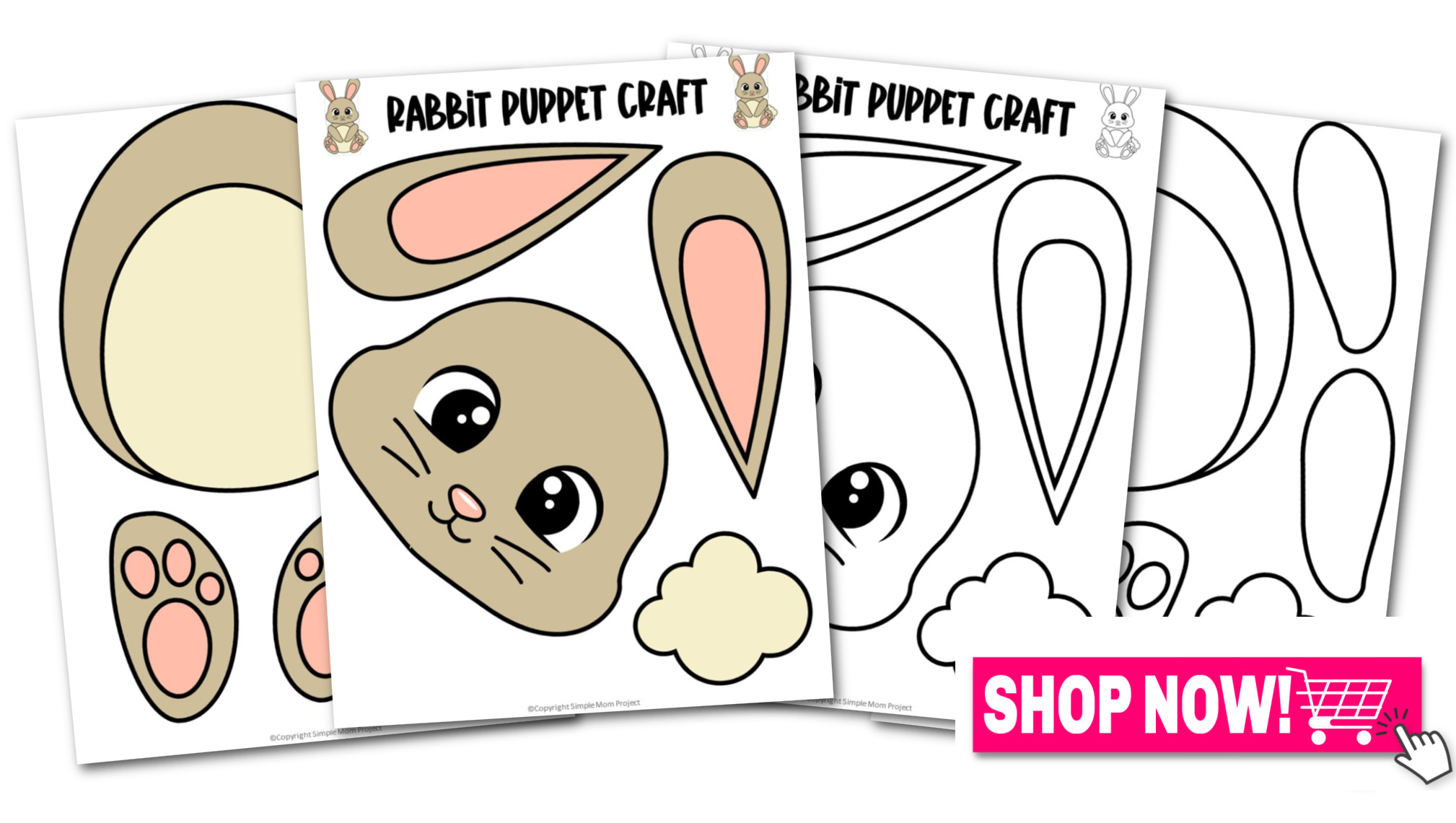 Are you looking for something to do with your children this week?
Do you want them to learn and progress while spending their time productively at the same time?
They can use this printable rabbit paper bag puppet to showcase their artistic talents by making their own rabbit puppet.
Cutting the bunny bits is another opportunity for them to work on their fine motor skills.
They can improve their hand-eye coordination by putting the rabbit parts together.
They can choose any template they wish because we have two rabbit templates available.
Or they can do both if they simply cannot get enough of these adorable bunnies.
Our detailed and simple instructions make it easier to make this hand puppet template.
Allow your children to showcase their creativity by having a short puppet show when they have finished making their bunny paper bag puppets.
You'd be amazed at how imaginative they can be with their rabbit paper bag puppets!
Don't forget to share your learning plans in the comments.
Need more woodland animal craft fun? Check out our packed list of paper bag puppets for simple craft fun with your little ones.  
When you have finished, be sure to share your creation on Simple Mom Project's Facebook Page and follow me on Pinterest!
More Printable Puppet Craft Templates