Exploring, creating, and discovering is how we learn!
Toddler, preschool, kindergarten and even grown-up kids will enjoy making these cut-and-paste woodland animal paper bag puppet crafts featuring a beaver, fox, hedgehog, raccoon and more.
When creating these printable woodland animal paper bag puppets, children are able to develop their fine motor skills, hand-eye coordination, focus, imagination and creativity.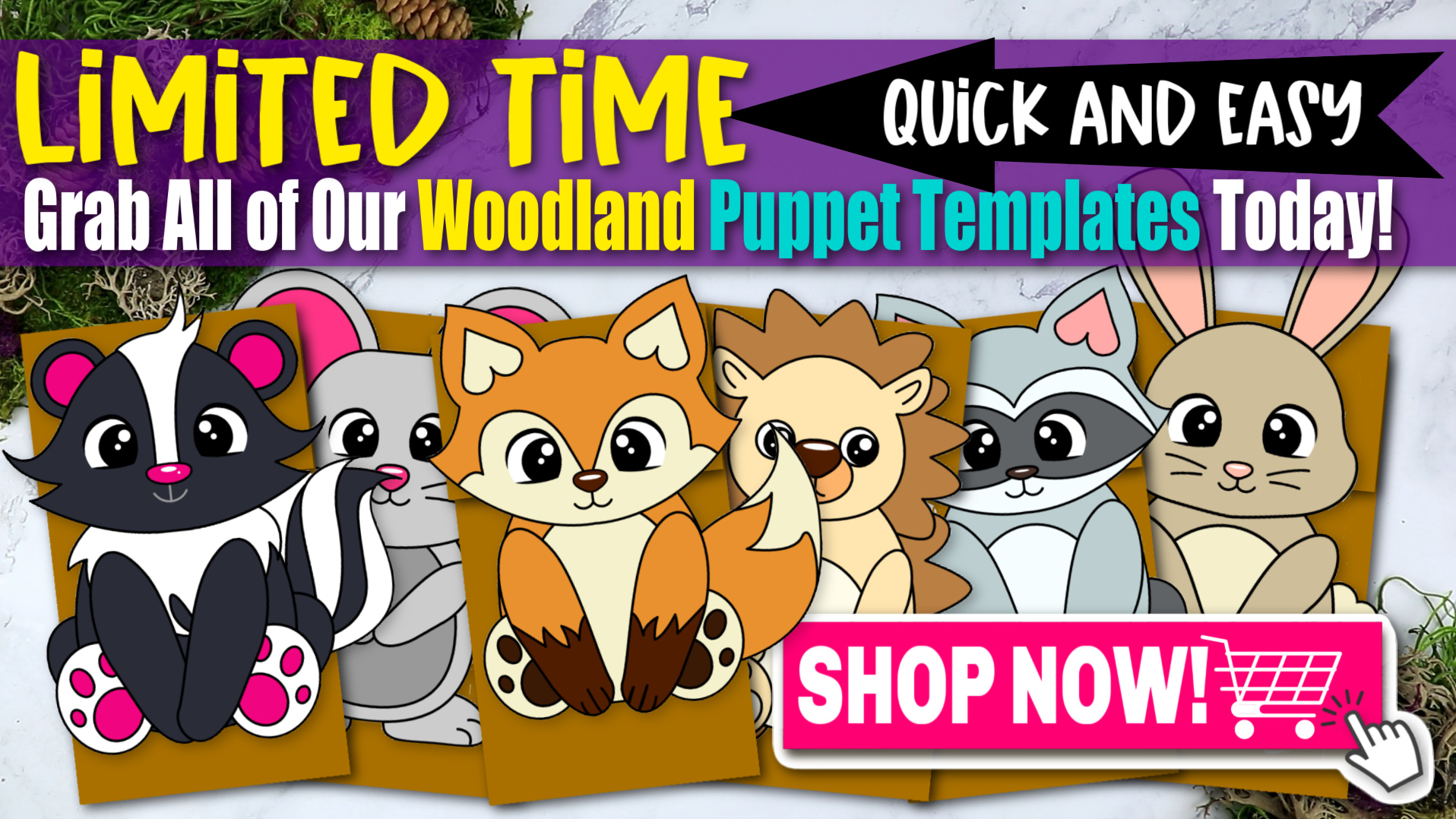 These diy woodland animal hand puppet crafts would be a great addition to your animal-themed lesson plans, forest animal themed party, rainforest decorations, pretend play and more.
We included step-by-step pictures, written directions and tutorial video for each woodland animal which can easily be followed by young children with parental supervision.
Share these printable woodland animal paper bag puppet craft templates to everyone you know who shares the love for animals and diy hand puppet crafts.
Printable Woodland Animal Theme Puppet Crafts
There are so many ways you can celebrate and spend quality time with your little ones while getting creative.
Great Ideas for Using Woodland Animal Puppet Printable Templates:
Make great use of these woodland animal paper bag puppet ideas in your children's educational learning, crafting activities and daily routines.
Knowledge About Woodland Animals
There are a lot of great ways to introduce forest animals to our little learners, and one of our favorite is making these easy printable woodland animal paper bag puppet crafts together.
While the kids are busy working on their own paper bag woodland animal puppet craft, you have all the time to gather interesting facts about each woodland animal.
Use the finished woodland animal puppet craft while stating facts to keep your kids interested and focus on your lesson plans.
If your kids are having fun, they can easily absorb all the things you are teaching them.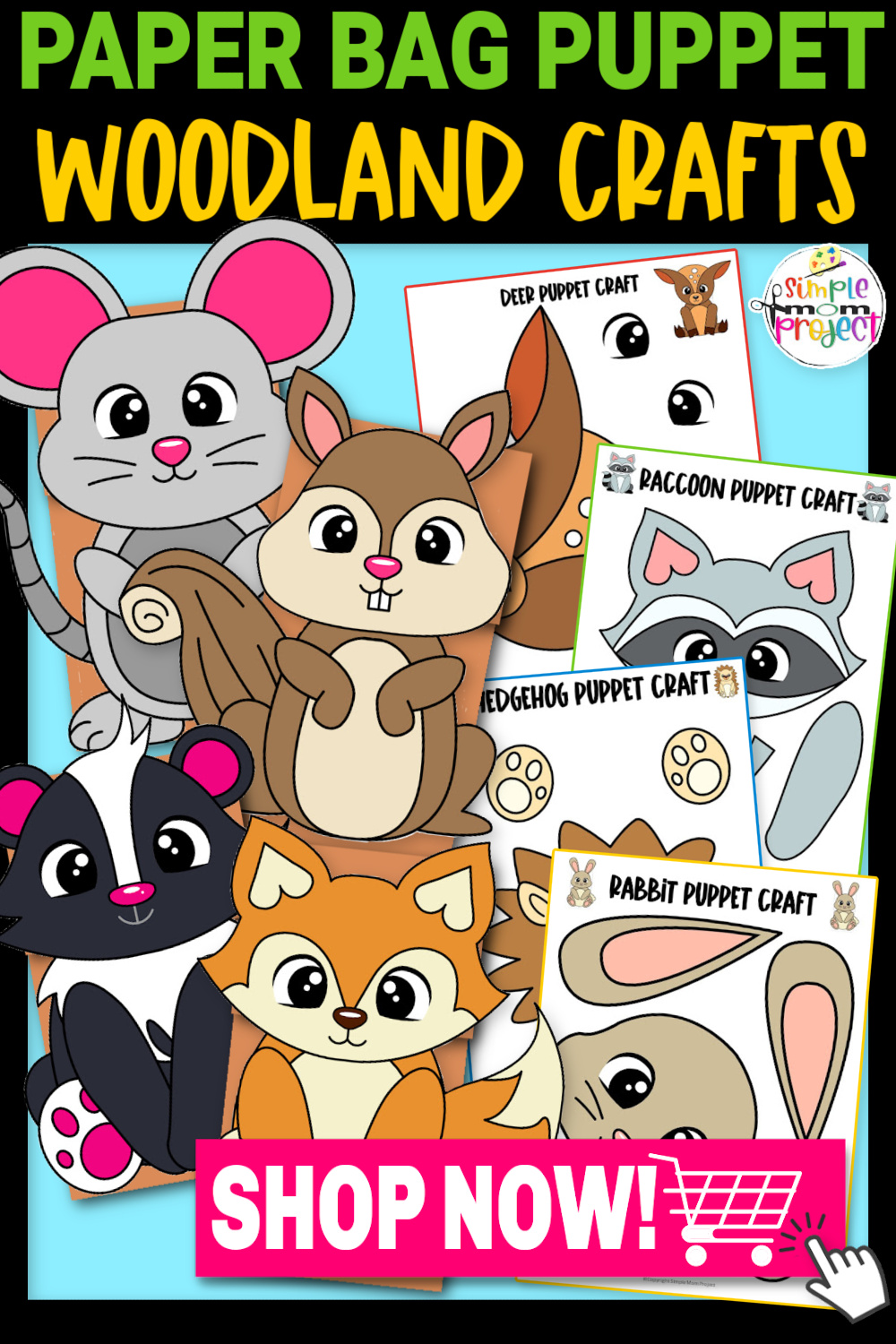 Host a Puppet Show
All these woodland animal creatures are the best characters to include in your puppet show at home or during children's parties.
Toddlers will fill in amazing colors on the black and white woodland animal templates, while the preschool and kindergarten kids will cut out and put together onto the brown paper bag.
Come up with fun stories and host a puppet show for all the children to enjoy.
Next is to encourage your kids to try it and play face-to-face together so they can copy your gestures or actions.
Forest Animal Themed Decorations
Aside from making friendly forest animal hand puppet crafts, you can also use these printable woodland animal templates into home or classroom decorations.
Grab your crafting materials and let your kids design their favorite woodland animal craft template.
Once they completed the basic procedures, laminate or frame their artwork and display it in your living room for all the visitors to see.
For classroom activities, let the students decorate the bulletin board as forest animal-themed using this fox, hedgehog, owl, raccoon and other woodland creatures printable templates in our bundle pack.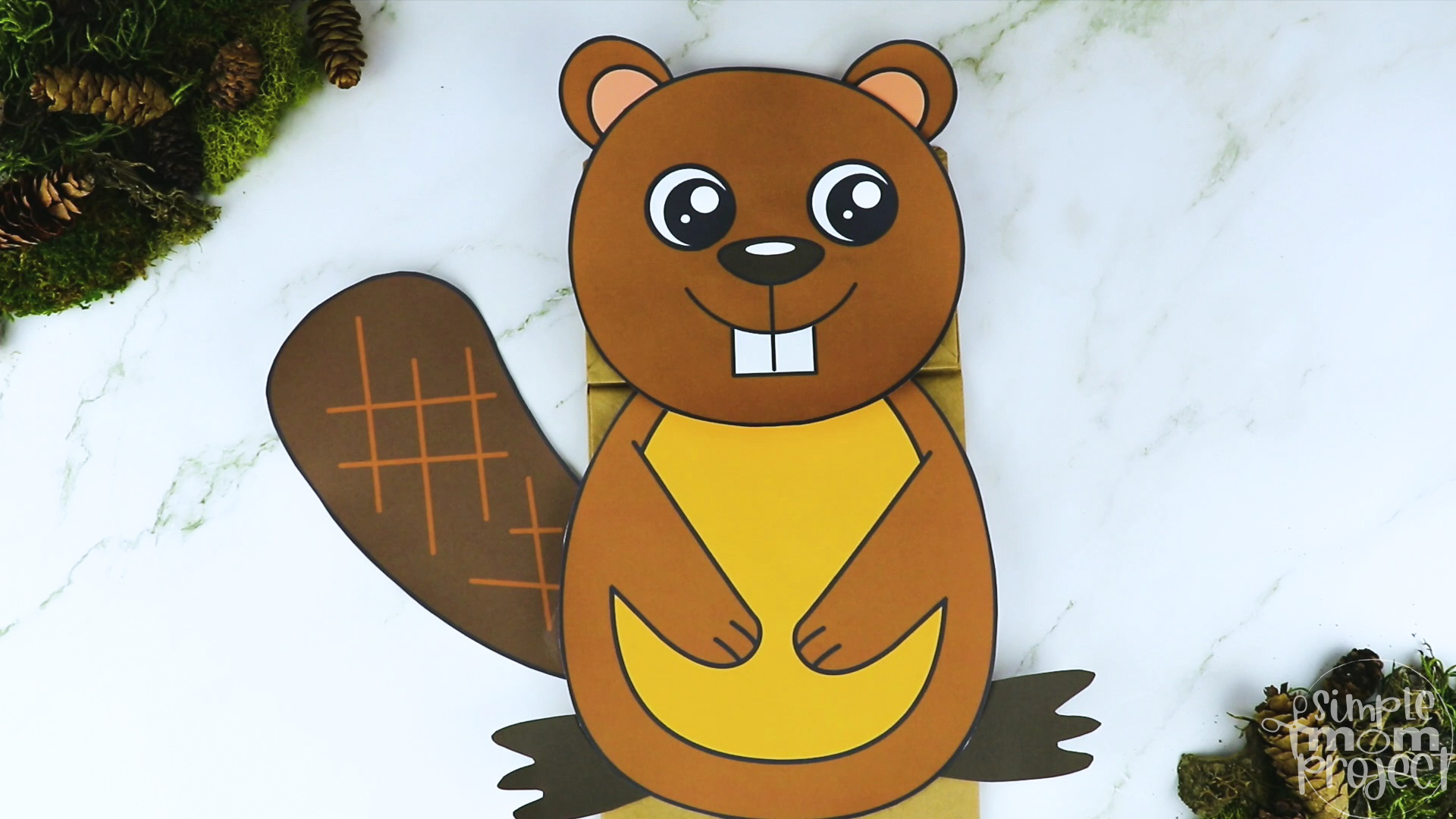 Enjoy making this simple printable beaver paper bag puppet craft with your little crafters. Your kids will have a chance to work on their fine motor skills, hand-eye coordination, concentration, imagination and creativity.
Boosts your little kids' imagination and creativity using this fun printable deer paper bag puppet craft. Use it on a puppet show or pair it with woodland animal children's books.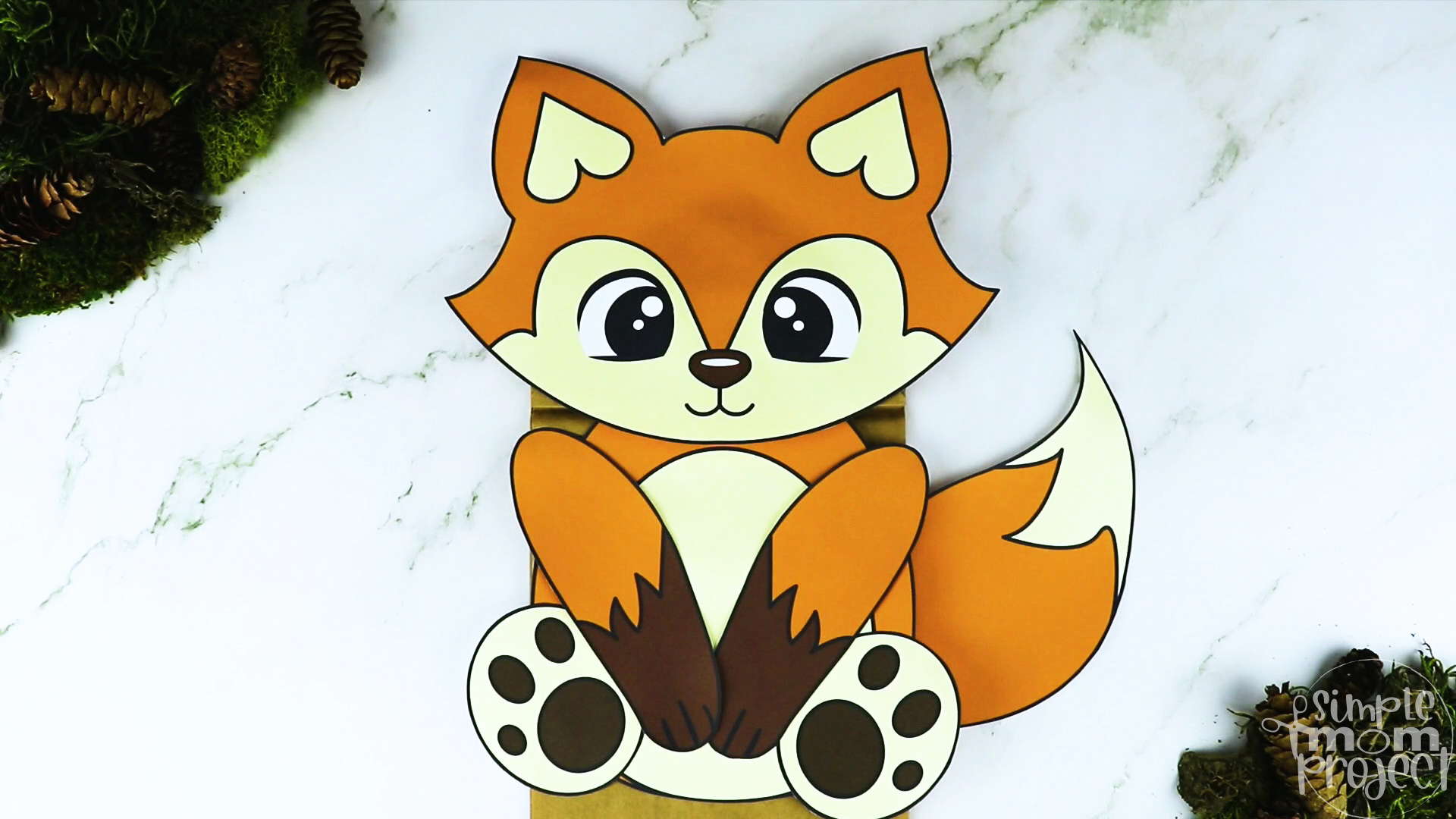 Let's explore the forest with this basic printable fox paper bag puppet craft for kids. The friendly fox hand puppet template is great for pretend play, forest themed decorations, learning activities and many more.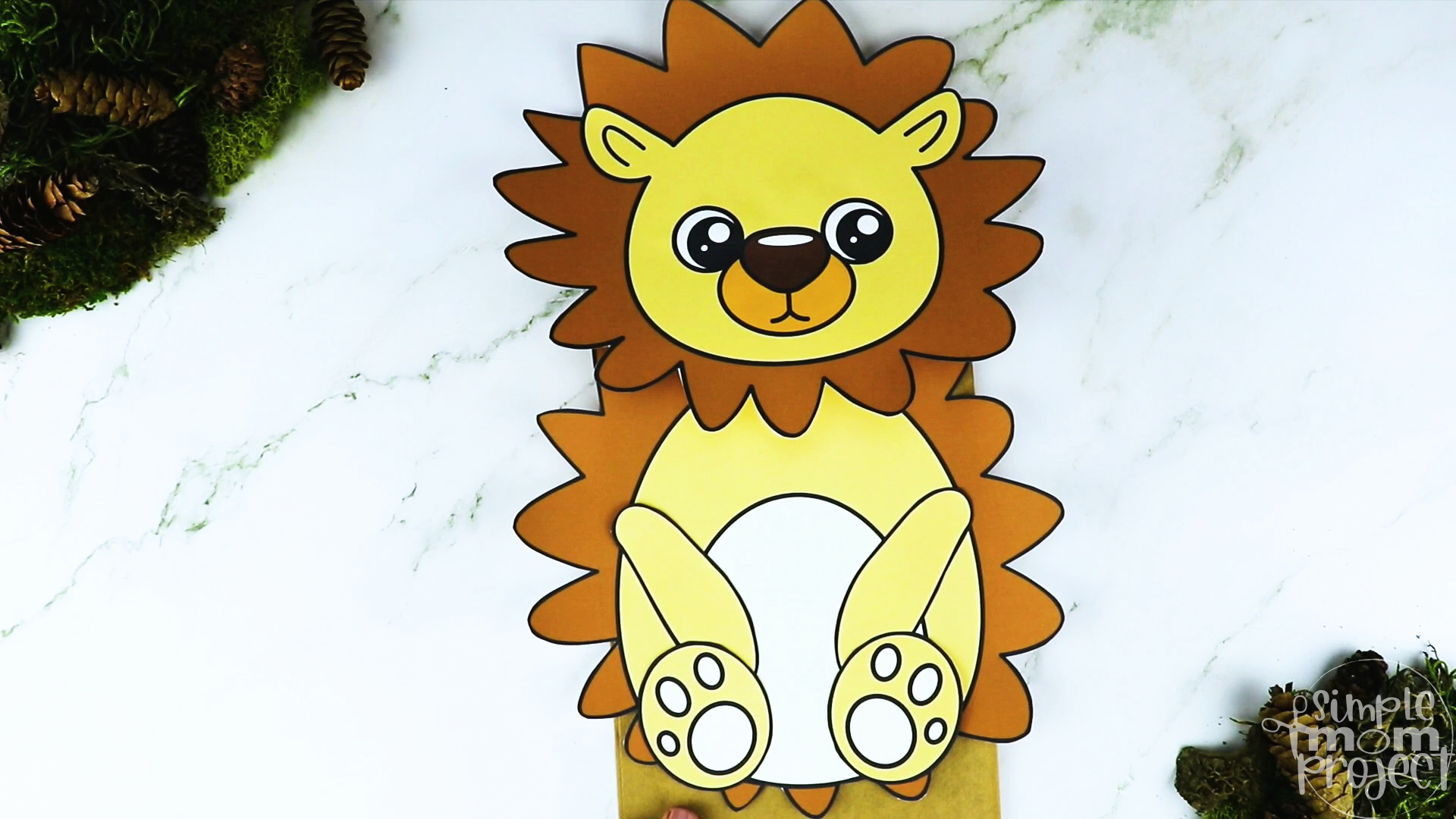 Kids will love the process of coloring, cutting and gluing together as they build their own printable hedgehog paper bag puppet craft. This fun, easy hedgehog craft activity will keep your kids busy for hours.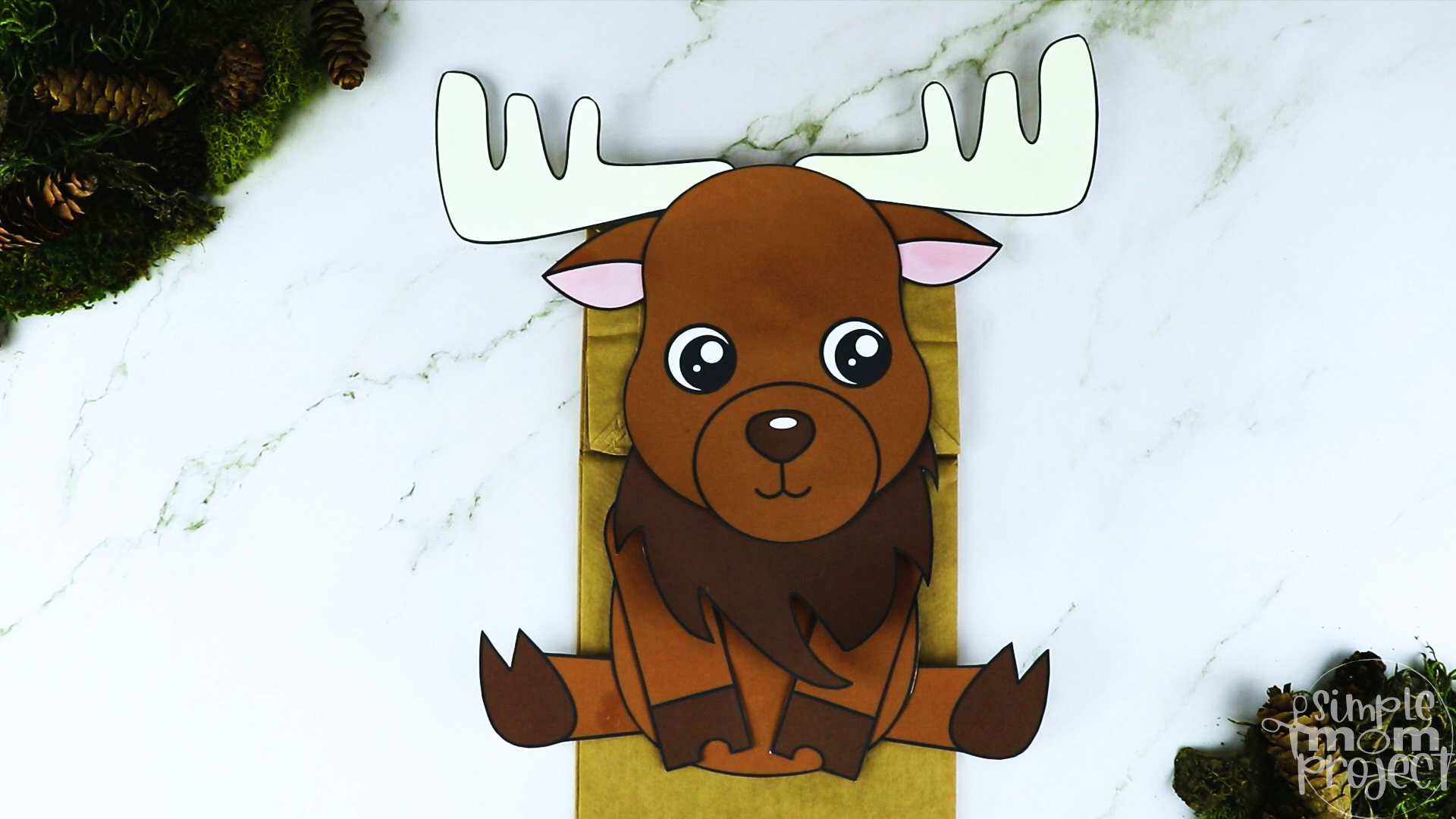 This preschool printable moose paper bag puppet craft is a fun way to study life and interesting facts about a moose and other forest animals. Kids will surely enjoy designing their own moose hand puppet.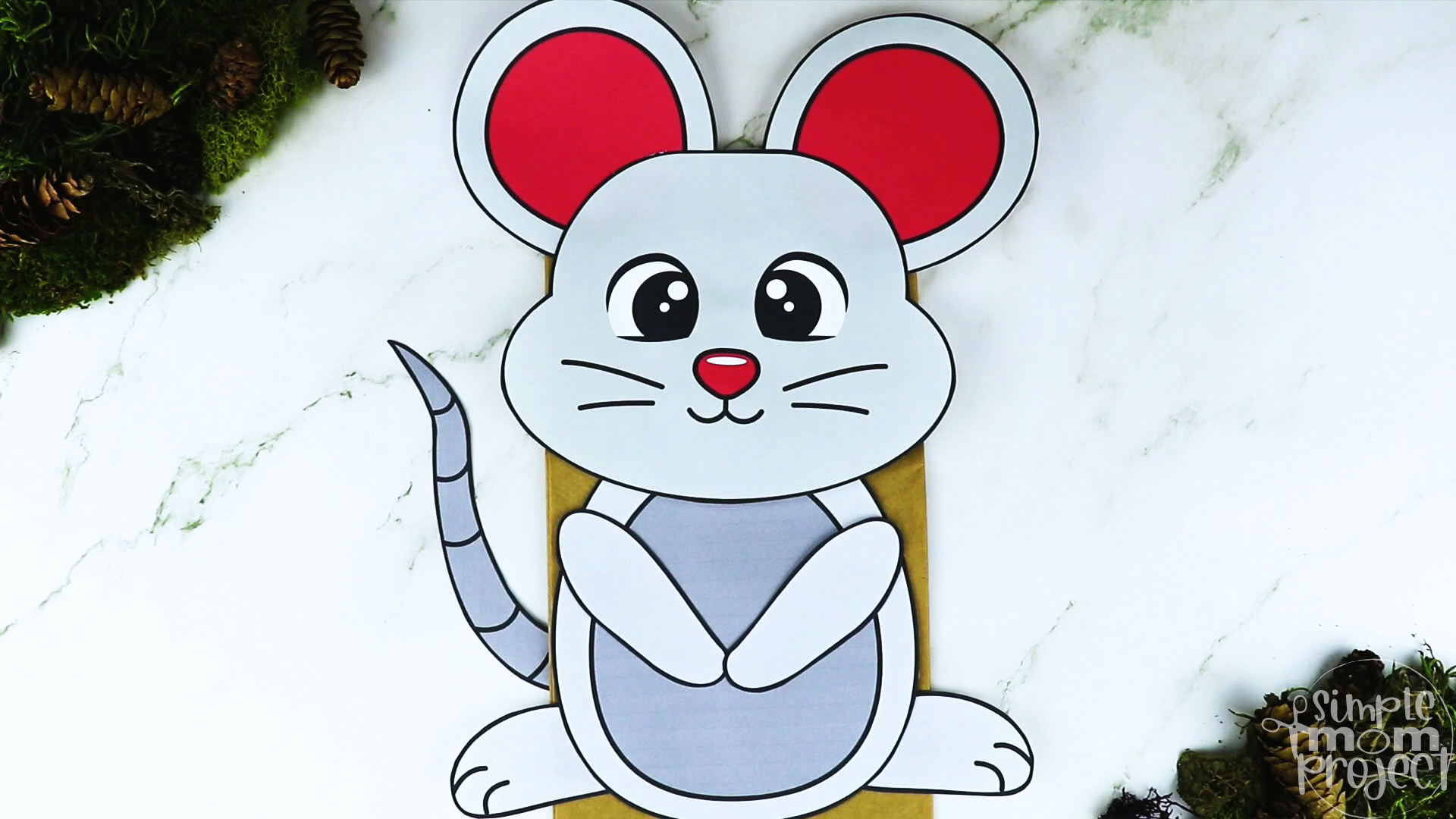 Have a blast creating this easy printable mouse paper bag puppet craft for kids of all ages. Use the mouse template for coloring, creating stencils, home decorations and a variety of amazing craft projects.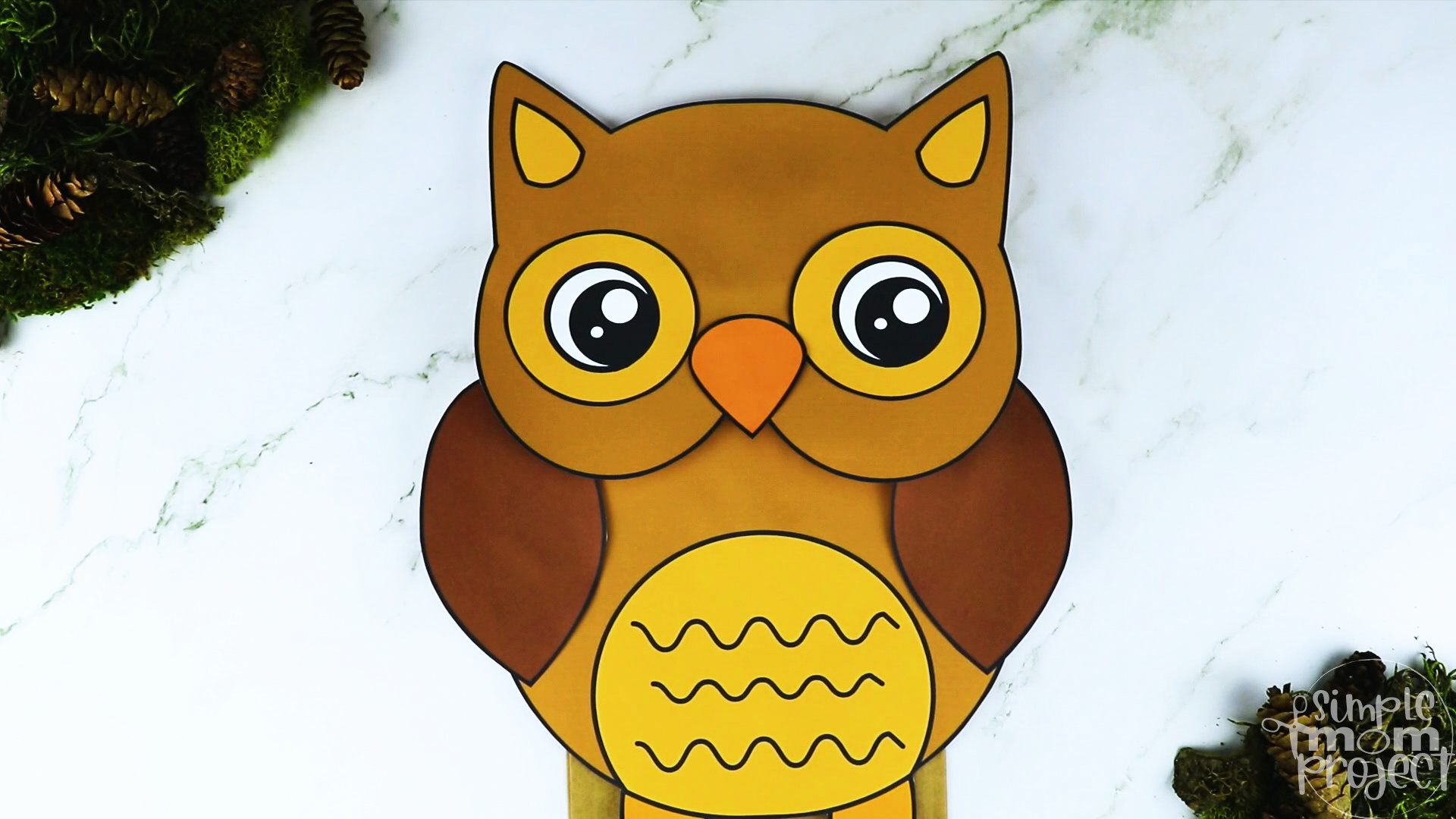 Are your little ones fascinated with owls? If so, they will surely love making this printable owl paper bag puppet craft that's perfect to include in your puppet show, learning and crafting activities.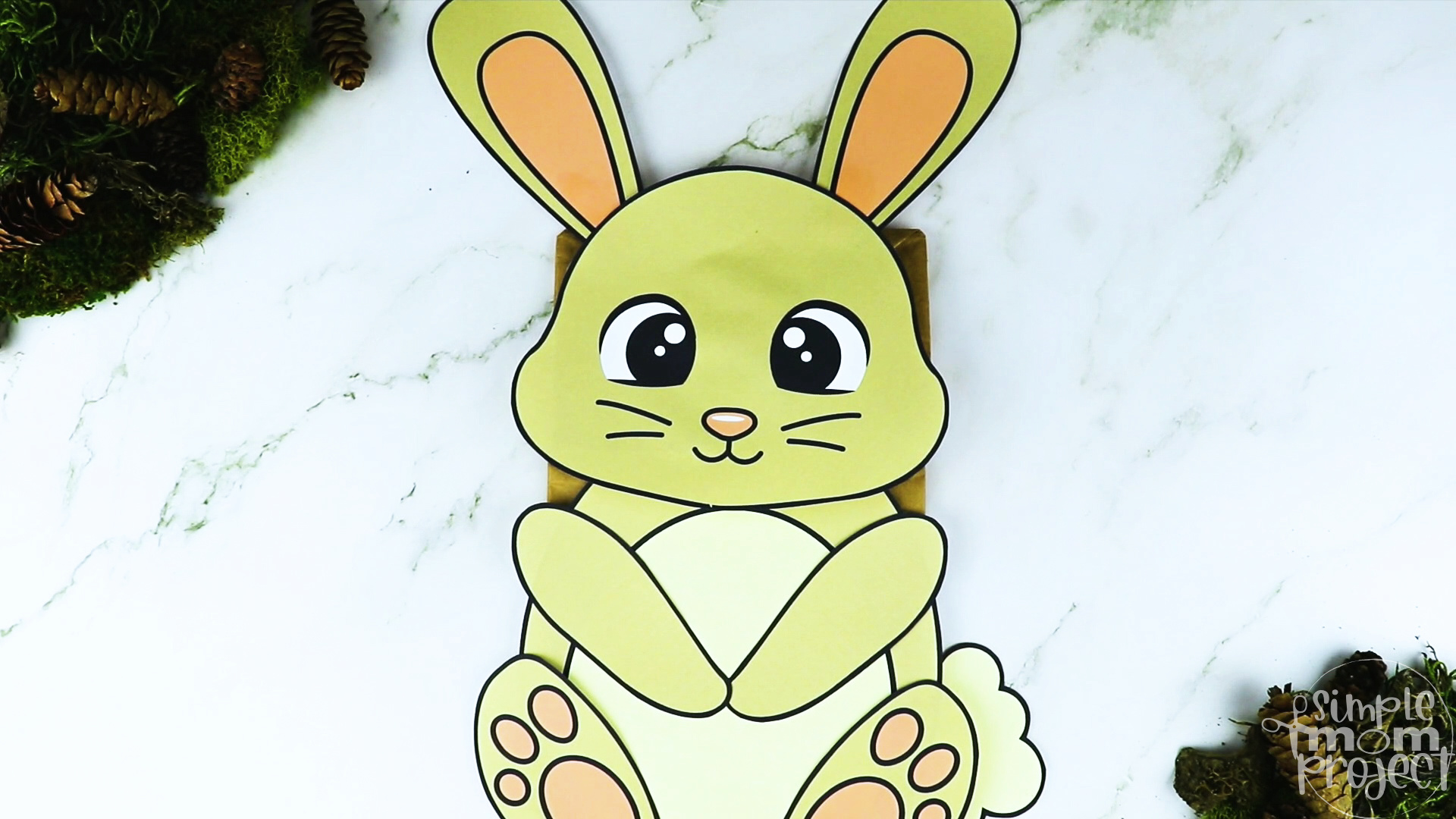 Create a special bonding with your kids by making this simple printable rabbit paper bag puppet craft. It's the perfect forest animal themed puppet craft to include in your pretend play or if you're teaching the /R/ sound.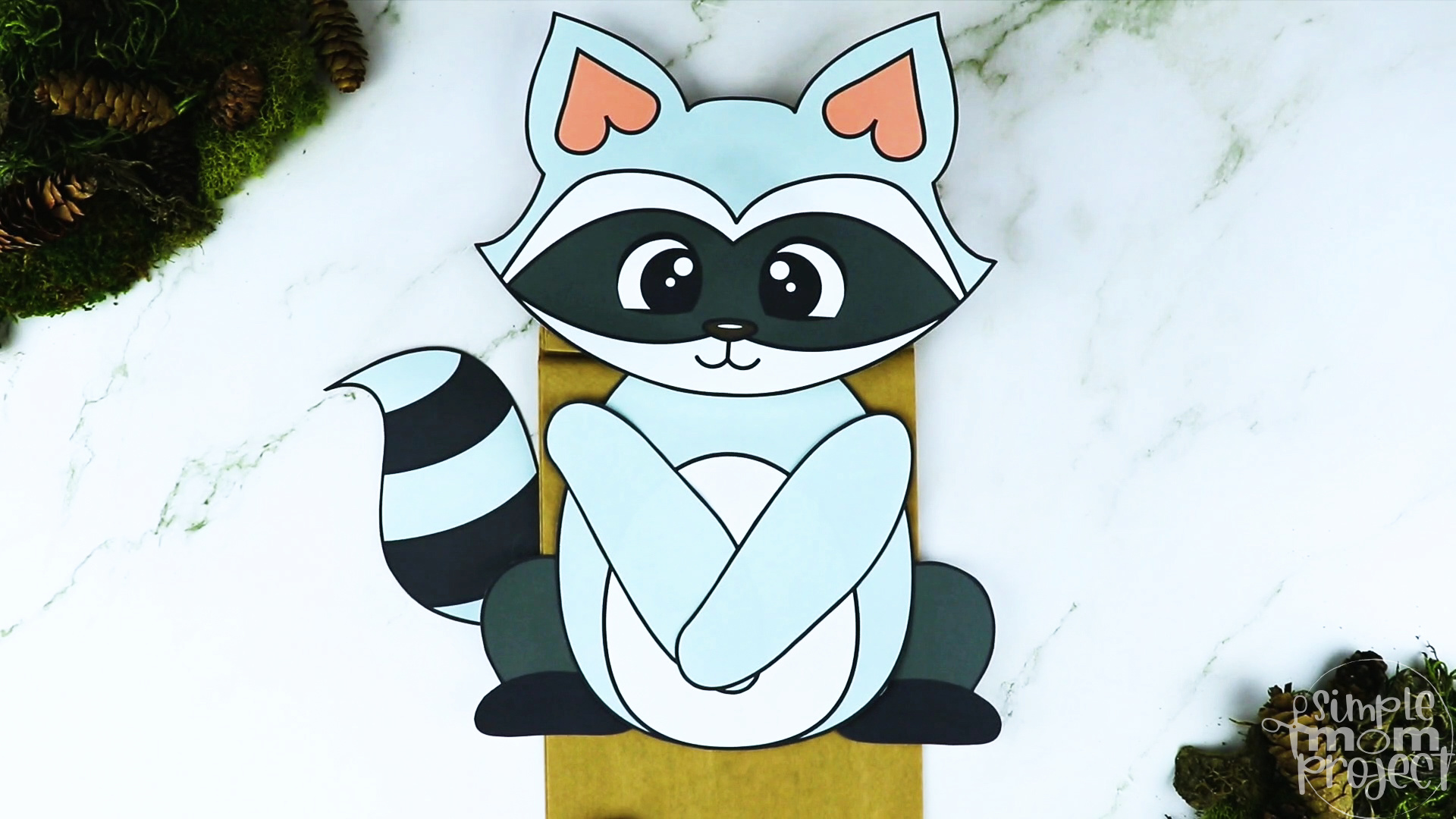 Here's fun, easy cut-and-paste printable raccoon paper bag puppet craft for your toddlers, preschoolers and kindergarteners to create. This cute raccoon puppet will keep your kids interested in learning the life of woodland creatures they have seen.
Making this easy cut-and-paste printable skunk paper bag puppet craft encourages children to study all about forest animals, learn the /S/ sound and use their imagination and creativity as they play with it.
 This basic printable squirrel paper bag puppet craft would make a great addition to your woodland animal themed puppet show or preschool lesson plans. The most fun part is, kids can color and decorate their own squirrel craft any way they like.

Kaitlen D.
MORE FUN ZOO ANIMAL PUPPETS, SAFARI ANIMAL AND FARM ANIMAL CRAFTS