This adorable manna kindergarten quail craft is a fun way to help your kids learn more about the letter Q, birds, and Exodus 16. I'm sharing a step by step tutorial to make a handprint quail craft with a bible verse below to use this activity during Sunday School.
Having a new way to enjoy paper bag puppet crafts, paper plate crafts, and coloring pages with your kids is a necessity when you have preschoolers. Toddlers tend to have a short attention span all the while being a sponge with information.
Now is the time to use my preschool quail printable craft to help your preschool kids learn something new!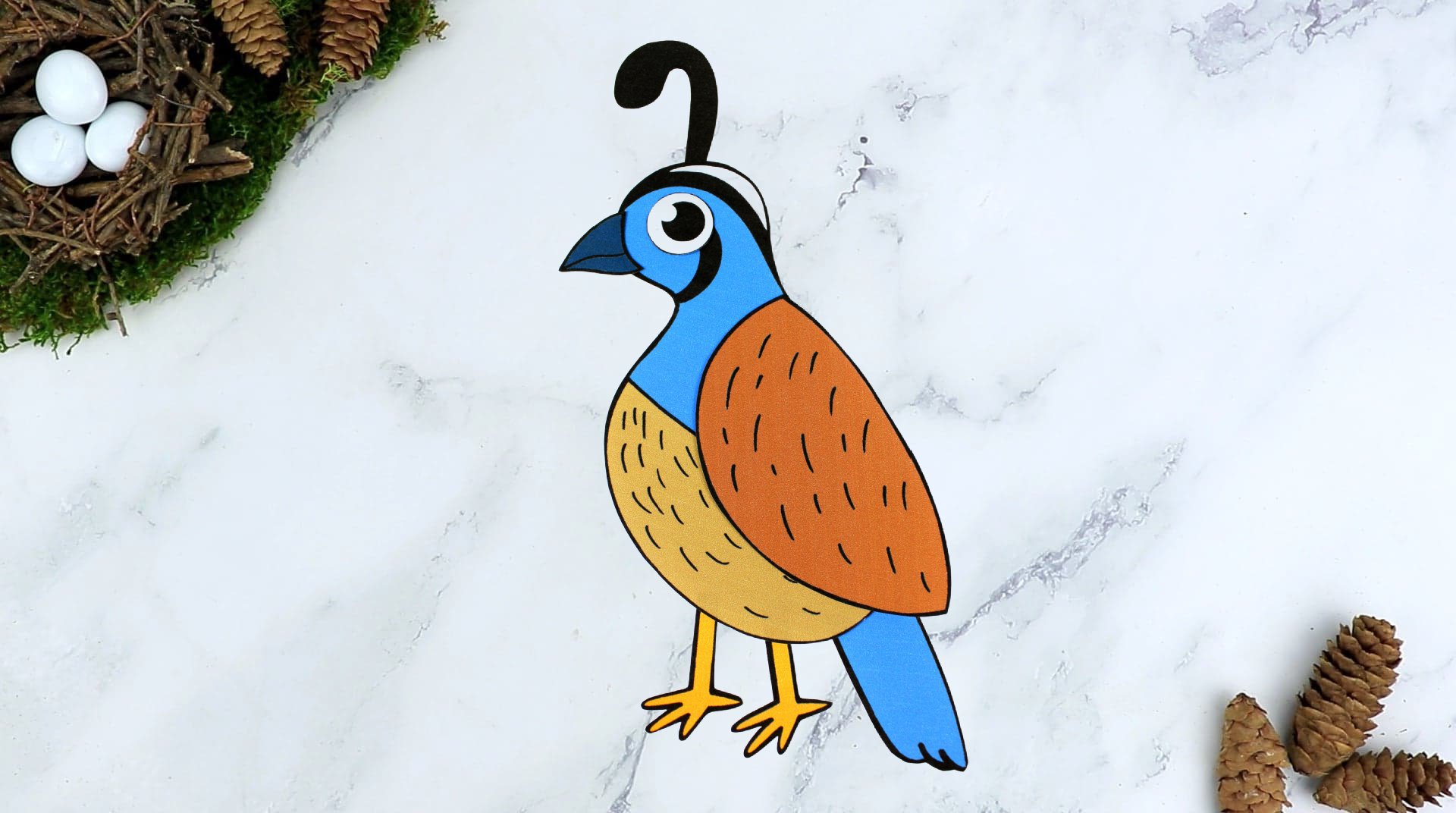 *By the way, this post may contain affiliate links which means I may receive a small commission at no additional cost to you if an item is purchase through that link. For more information, click here.*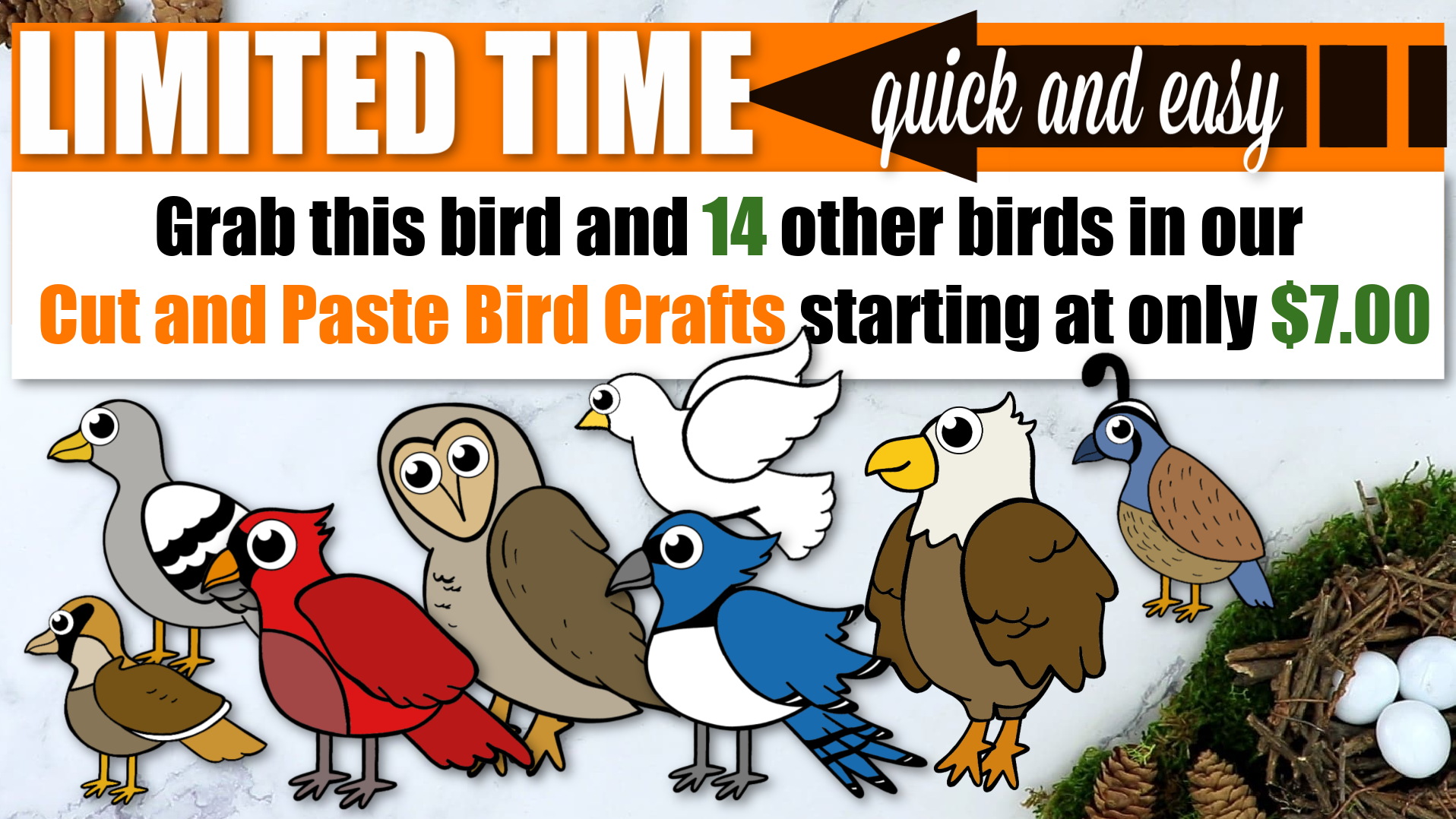 Need more crafty fun? Check out our
stork and our
pigeon.

They are perfect for those days when staying indoors is the only thing your family can do!
Printable Quail Craft for Kids with Free Quail Template
Ideas for Preschool Quail Craft Template
Below are just a few of my creative ideas to use this preschool quail craft template with your kids at home, at church, or in school.
1. Bible Lesson
Below you'll find my bible study information that will provide a bible verse and how you can incorporate this preschool quail craft template into education about Exodus 16 with preschoolers. While your toddlers are making their Moses manna quail craft, you can help them understand more about Moses and what the Israelites were concerned about.
The first 15 chapters in the book of Exodus are of the story of Moses. His birth, his adoption by Pharaoh's daughter and how God used him to lead the Isralelites to freedom.
After they were freed from the suppression of Egyptian slavery, they "murmer against Moses and Aaron in the wilderness" saying "If only we had died by Jehovah's hand in the land of Egypt whie we were sitting by the pots of meat, while we were eating bread to satisfaction. Now you have brought us out into the wilderness to put this whole congregation to death by famine." (Exodus 16:2, 3)
So ask your little one if they can recognize what the Israelites were concerned about? You can respond by saying, they were hungry and scared and they were showing little faith in Moses and more importantly God.
However, watch what God does next.
In Exodus 16:12 Jehovah says to Moses, "I have heard the murmurings of the Israelites. Tell them, 'At twilight you will eat meat, and in the morning you will be satisfied with bread, and you will certainly know that I am Jehovah your God.'"
But what kind of meat did God provide?
Yes, quail! This is shown in verse 13 as it says, "So that evening quail came and covered the camp, and in the morning a layer of dew was all around the camp."
Quails are about 7 inches long and very edible. They would have made perfect birds to eat for the Israelites.
So what lesson can we learn from this account? If we have faith in our God, he will always provide for our needs. Even if we are in the wilderness with no shelter or a place to call our own, God will provide.
2. Coloring Pages
You can include my preschool quail craft template as part of your coloring pages for preschoolers. Simple download and print my template to use during printable crafty bee creations time.
Your preschoolers will enjoy using their fine motor skills to color their handprint quail as you read a story or enjoy making preschool crafts with them.
3. Paper Plate Crafts
You can use a paper plate to make a background for this birds printable activity. Have your kids color the paper plate to match where they think a quail would live and then glue their completed preschool quail craft onto the plate.
You can let the glue dry and hang this paper plate on the wall for handmade art decorations in the home or classroom.
4. Letter Q Activity
Helping your preschoolers recognize the letters of the alphabet can get difficult. Some toddlers learn better through hands on activities.
That's why I love using my preschool quail craft template and other birds crafts on conjunction with homeschool alphabet education. You can use this quail printable as part of your letter Q activities with toddlers.
Quail Craft Supplies Needed
Printable Quail Template (FOUND AT THE BOTTOM)
Keep scrolling to get your very own quail craft today and start with your little ones and their quail buddies today!
Quail Craft Instructions:
After you've printed your quail template, go ahead and cut out the body parts.
Another fun way to enjoy this quail craft friend is to print the quail template on white paper and color him first. Then, cut and glue him together.
Next, simply glue all the pieces together. This quail craft is so easy and perfect for kids of any age including preschoolers, toddlers and kindergartners.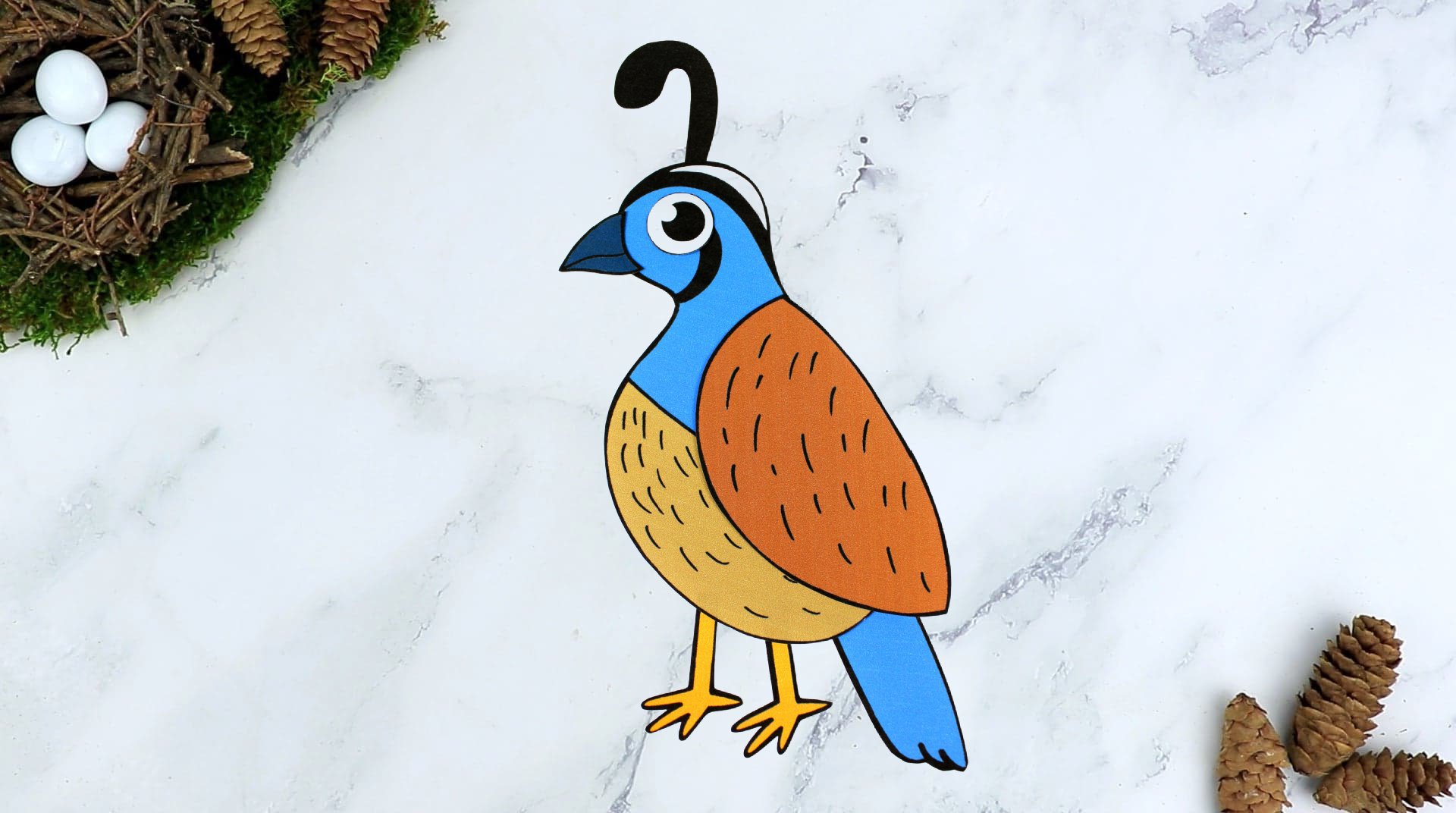 There are so many ways to incorporate this alphabet quail craft template into your everyday life with toddlers.
I do hope my ideas have inspired you to get prepared to enjoy wilderness crafts with your kids today.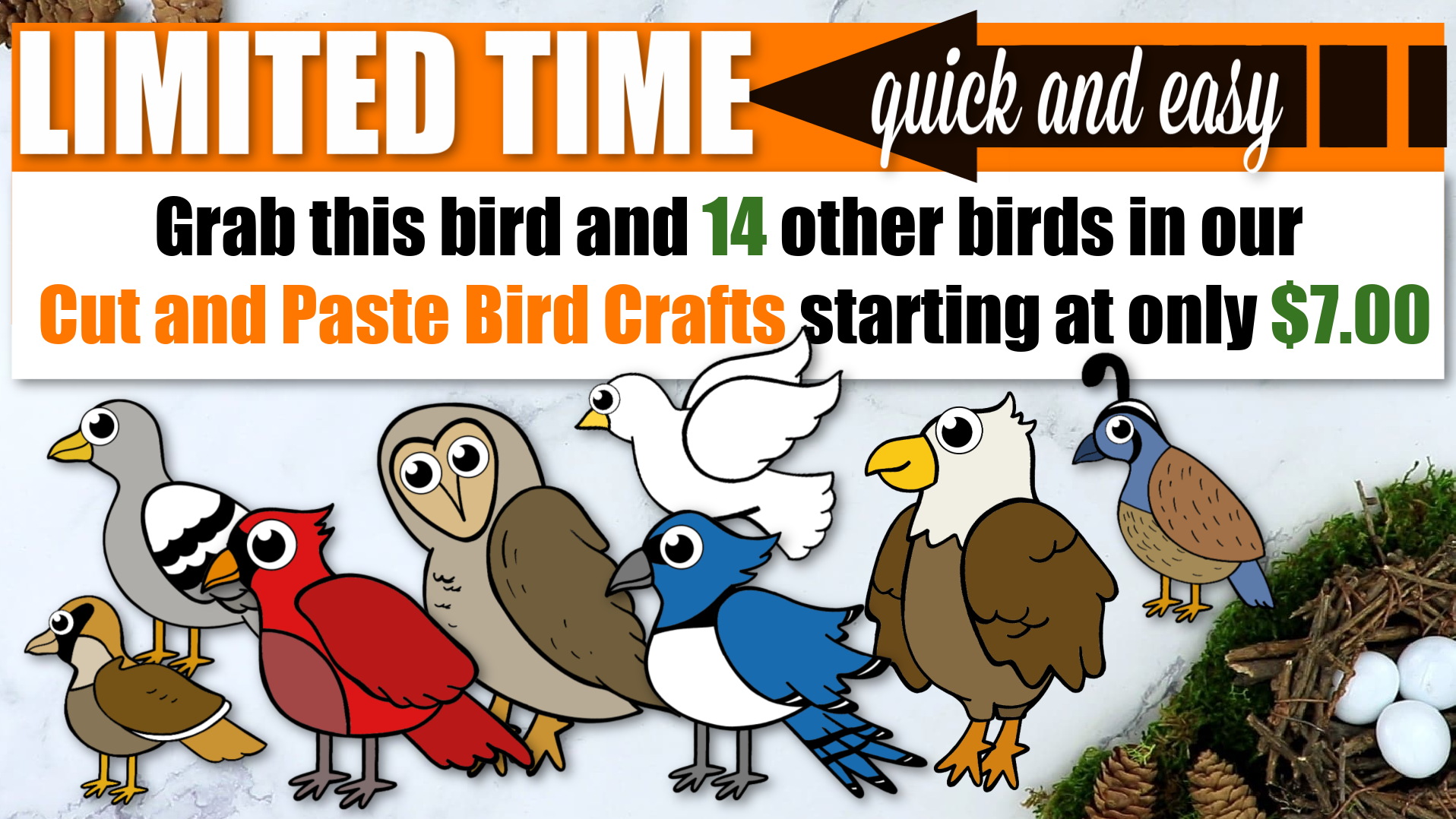 More Options to Choose:
You can print the blank version and trace the cut outs on card stock paper for a sturdier bird,
Print the color version for a simple and easy rainy day craft or,
Print the blank version and use it as a fun coloring sheet activity and then glue the pieces together.
Free Printable Quail Template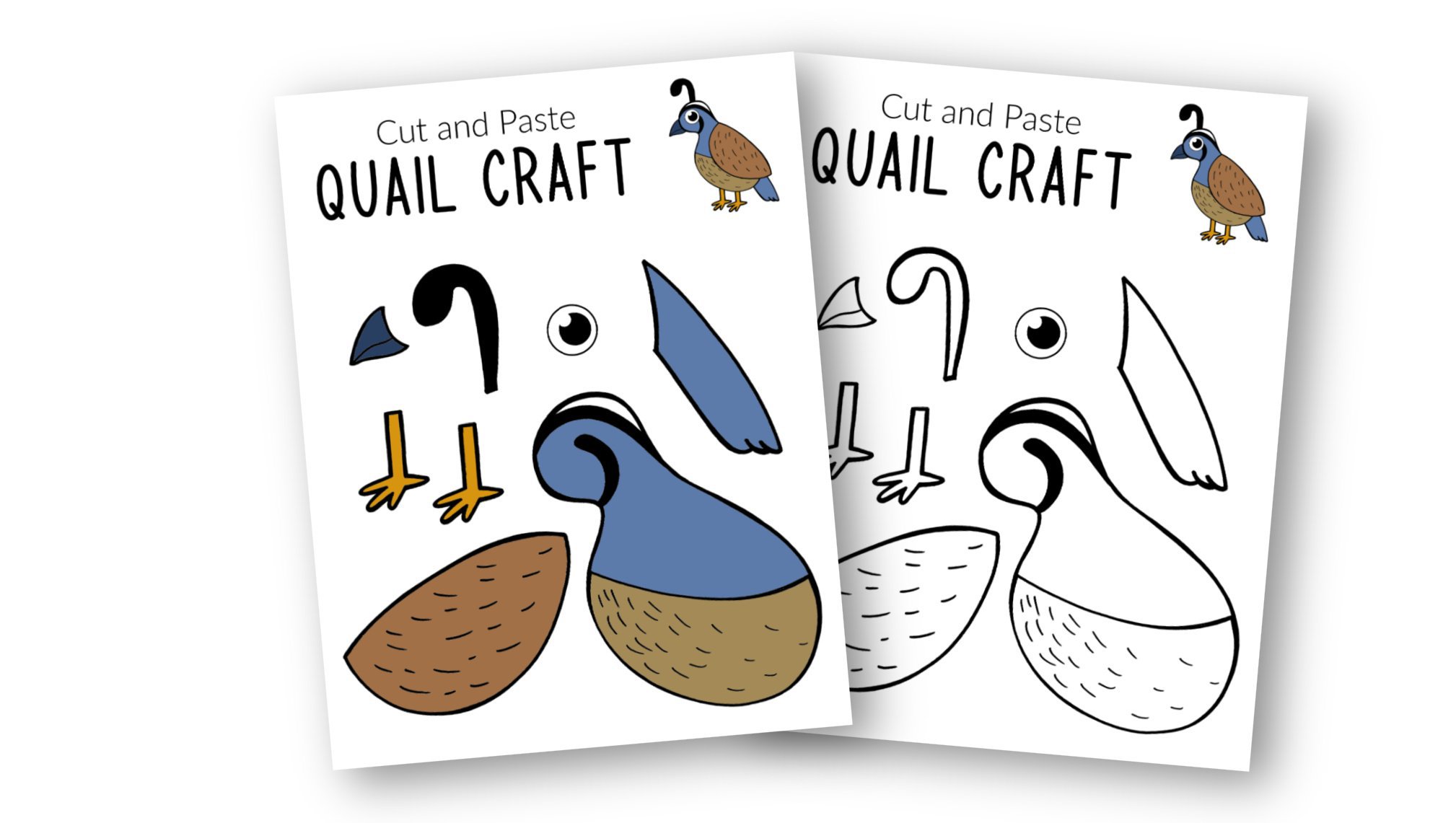 Don't forget to share your bible learning plans in the comments. Need more birdie fun? Check out our packed list of cut and paste birds for simple craft fun with your little ones.
When you have finished, be sure to share your creation on Simple Mom Project's Facebook Page and follow me on Pinterest!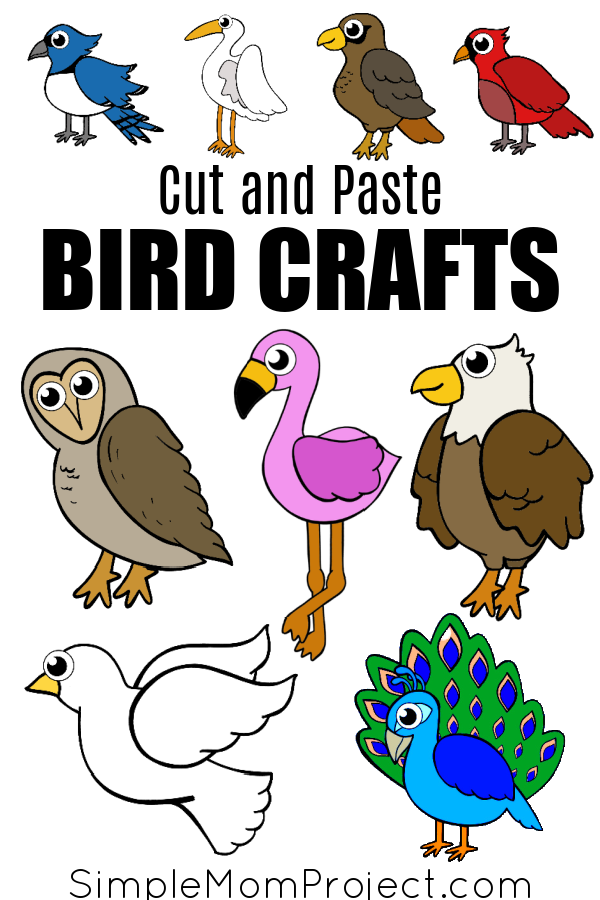 Kaitlen D.
More Fun Cut and Paste Crafts: