Are you starting to introduce the alphabet to your preschoolers?
Thinking of activity for your little one who likes Lion King or any medieval kings?
If you are a Lion King fan, like medieval kings, or just looking for activities to introduce the letter K to your toddlers.
This printable king template provides all the exciting activities!
Spend time with your little ones by working on this printable king template.
Learn about the alphabet, animals, fine motor skills, socialization, and a lot more.
Grab all the materials you can use and share this printable king template and enjoy all the activities with your family and friends.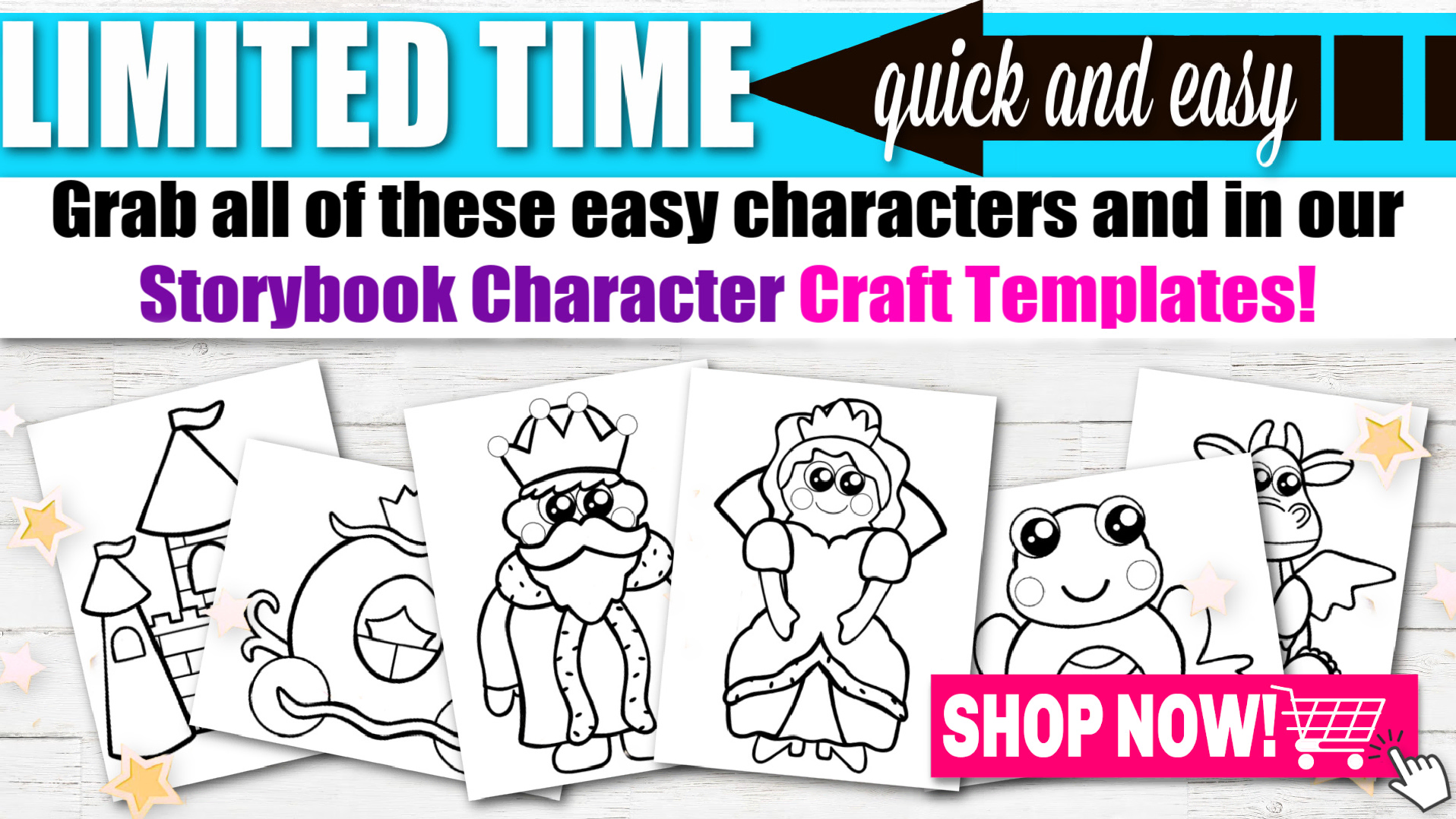 *By the way, this post may contain affiliate links which means I may receive a small commission at no additional cost to you if an item is purchase through that link. For more information, click here.*
Free Printable King Template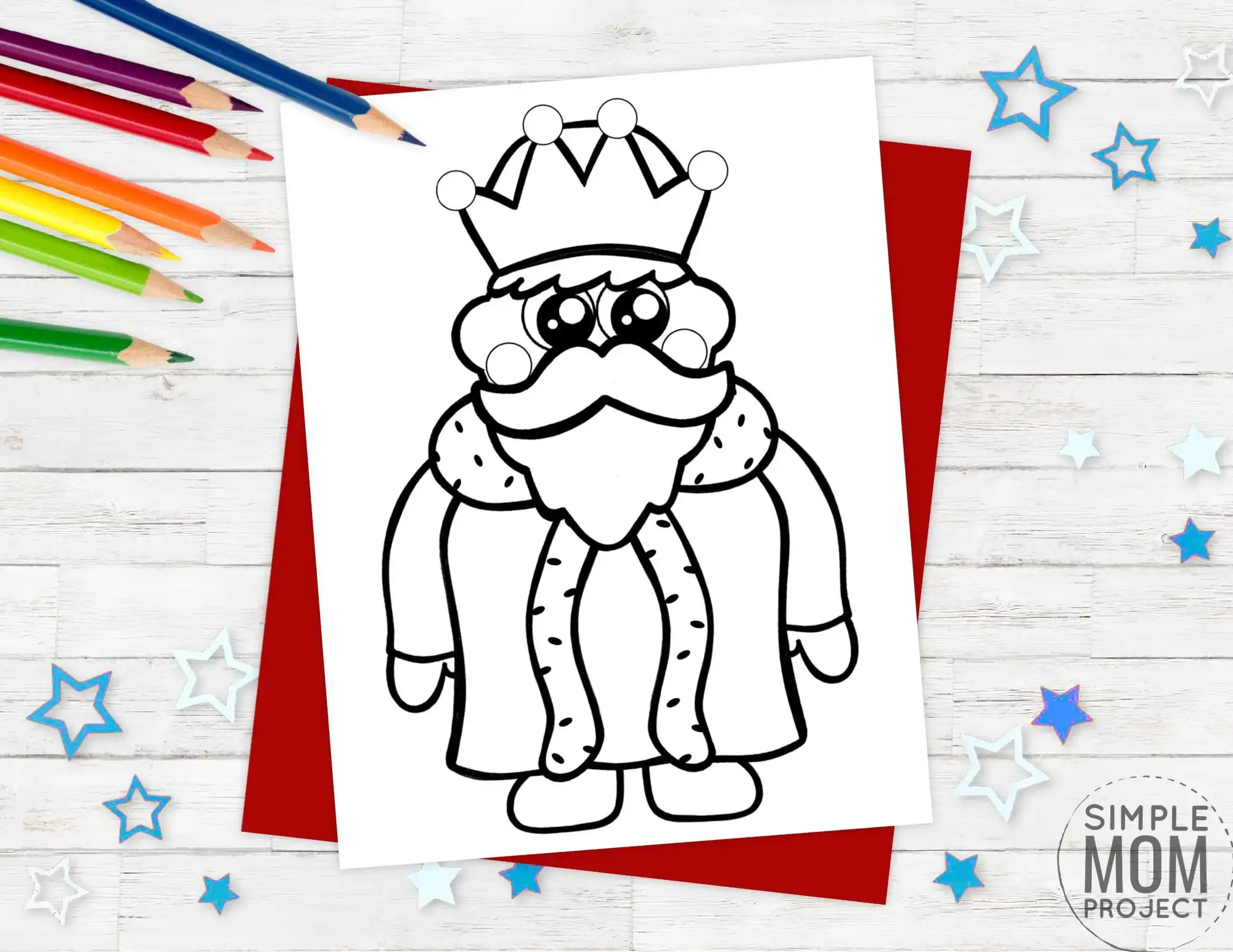 Printable King Template Materials Needed:
Printable King Template (FOUND AT THE BOTTOM)
Make your child's finished king coloring page a forever memory by laminating it! We use this laminator and cannot express how much we love it! It is not only inexpensive, it is SO easy to use!
Your kids will love seeing how much you adore their art work when you laminate and display it for years to come!
Looking for more amazing storybook crafts ideas? Check out our Queen, Princess, and Prince template.
Ideas for Printable King Template
This printable king template has a lot of fun things for you and your family.
You can incorporate these easy-to-do activities into your everyday life.
1. Amazing King Books to Read
Start with warming up with your kids by reading books.
Engage with your little one in reading and practice their listening skills and build up their attention span.
These awesome books are a must-read for all your preschoolers:
2. King of the Jungle
Have your little ones watched The Lion King?
Are your kids familiar with Simba, Mufasa, Timon and Pumbaa, Zazu, Rafiki and Sarabi?
Can your kids find out what animals are they?
Can they tell the difference between each of the animals according to their size and strength?
The lions are brave, fear no animals, and have the most terrifying roars.
Which other animals do you think will qualify as the king of the jungle?
This activity will encourage your preschooler to learn more about the printable king template.
You can use any animal toys or animal flashcards in this activity.
Let your kids describe the qualities of each animal that they have.
Let them identify the differences according to the size, color, and animal classes.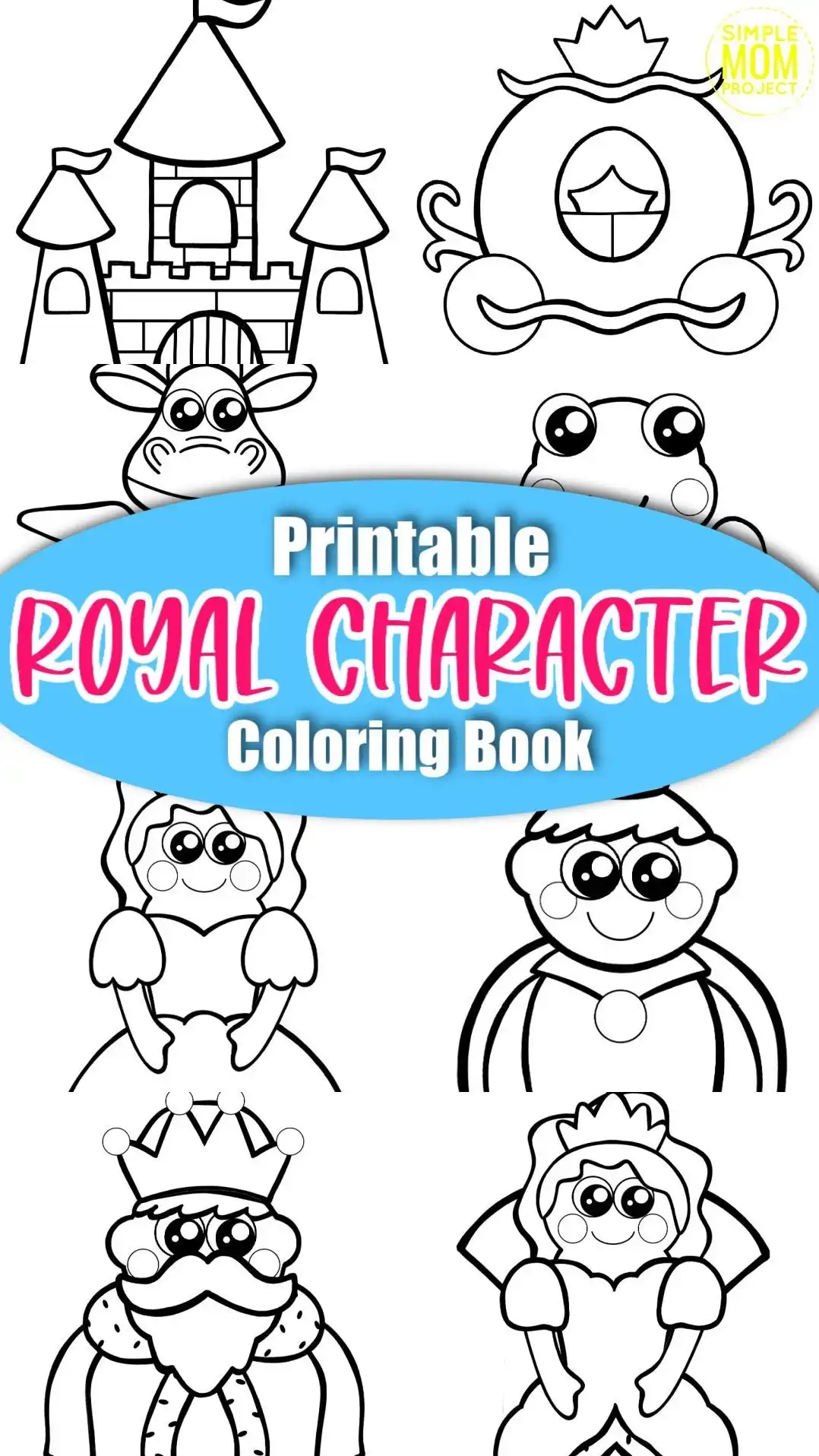 3. King of Keys
Introduce the alphabet to your toddlers by teaching letter recognition.
We can start with the letters of your kid's name, sing songs about the alphabet, play with magnetic or wooden letters, and more.
Using actual objects that start with the letter of the alphabet are good memory devices.
If you haven't introduced the letter K to your kids, this activity is a great combination of letter knowledge and fine motor skills.
We need the printable king template and set of locks and keys.
Use the printable king template as an example to start with the activity.
"What do you see on the template?" and "Do you know what letter King starts with?" questions will enhance vocabulary.
Teach the letter K and use the key as an example of an object that starts with it.
Unleash your preschooler's imagination by creating scenarios about the topic.
A short idea is to tell a story about a King who lives in a castle.
He locked up all the doors to guard the whole castle.
What do you need to open the locked doors?
Have them try to open the locks using the keys.
With this activity, we are building their literacy and developing fine motor as well.
4. King for A Day
Excited to bond with your family this weekend?
Thinking of party ideas for your little one's King theme party?
This King for A Day pretend-play is ideal for all ages!
Any member of the family can be the king for a day and take turns in using different props and costumes.
Invite family and friends and play this at your kid's party.
Print the free printable king template and fold it into small squares and mix it with blank pieces of paper.
Whoever gets to pick the king template gets to play as a king for a day in the game.
A fun activity that develops one's ability to practice creativity and socialization.  
Could not get enough of all these fantastic ideas in this printable king template activity?
We will be sharing more of these incredible yet easy-to-do ideas about storybook characters.
Your little ones will enjoy being busy while learning about a ton of new projects.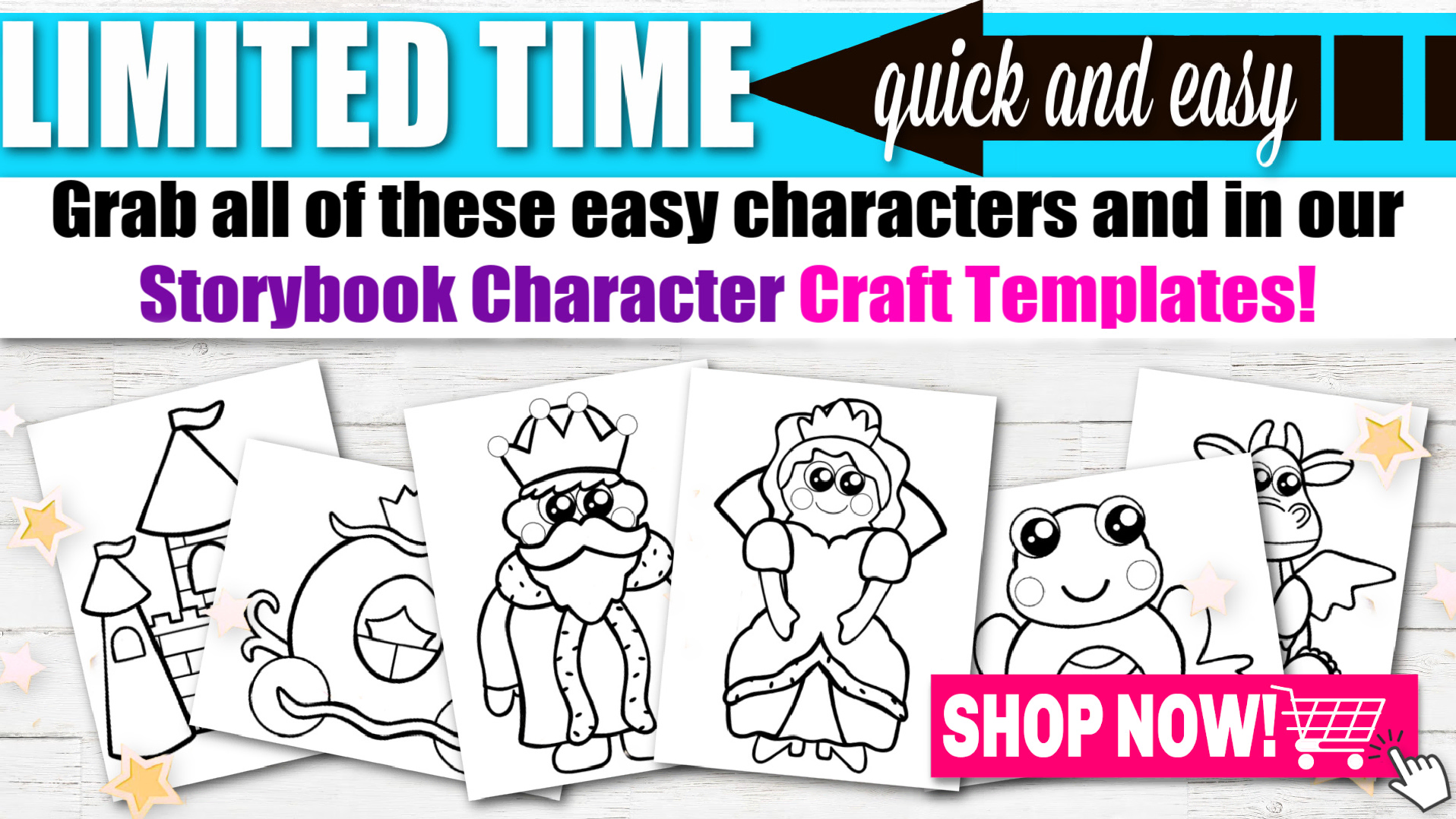 King Printable Coloring Page: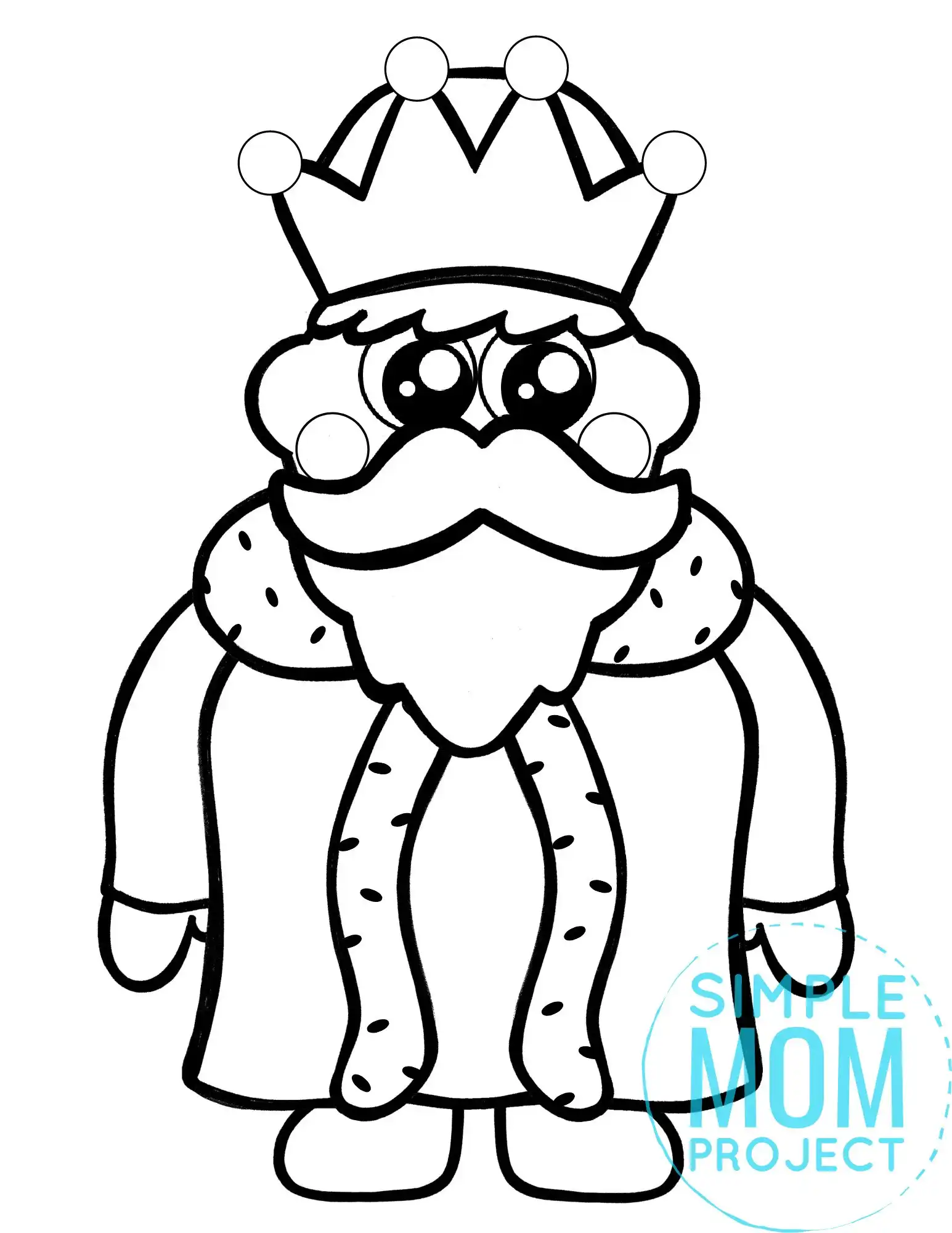 Are you excited to work on the printable king template?
Gather everyone in the house and share this simple king drawing.
You can color, paint or paste colorful objects on it to make it look like a real royal king.
All family members can work on their own printable king template.
After decorating the king template, you can post it on your art wall, your bedroom doors or anywhere you like.
Are you enjoying this printable king template?
We want to know all the fun and amazing experiences you had with your family.
Feel free to interact with us in the comment section.
Don't hesitate to share your incredible creation on Simple Mom Project's Facebook Page and follow me on Pinterest!

Kaitlen D.
More Fun Storybook Templates