Check out these fun new printable owl mask templates! They're perfect diy cutouts for building scissor skills and fine motor skills through cutting and coloring for your preschool and kindergarten age learners.
These owl paper masks come in black and white or full color. There are even cute owl templates with bows for the girly girl in your life!
Wouldn't it be fun to have your students each make and decorate their own awesome owl mask and then host an animal masquerade? These fun free templates make great masks for costumes! It's the perfect addition to a unit on nocturnal animals. Students could complete their masks and then "fly" around the room like owls!
These simple and adorable printable masks would also be the perfect way to introduce a unit on barn owls. Just think of all the fun to be had! After decorating their diy owl masks, your kids can spend time learning about how barn owls fly silently, what kind of food they eat, and maybe even dissect some barn owl pellets (you know you want to!)
If this sounds like fun, click below to get owl mask templates in color or black and white to get started having some printable owl fun with your students today.
*By the way, this post may contain affiliate links which means I may receive a small commission at no additional cost to you if an item is purchase through that link. For more information, click here.*
Free Printable Owl Mask Templates for Kids
Supplies:
To print your owl face mask template, turn the printer on, click on the link below your favorite cartoon owl then click print.
To prevent Copyright infringement, you will see our watermark inserted on all of our images. This will NOT be included in your download.
Colored Owl Mask Templates: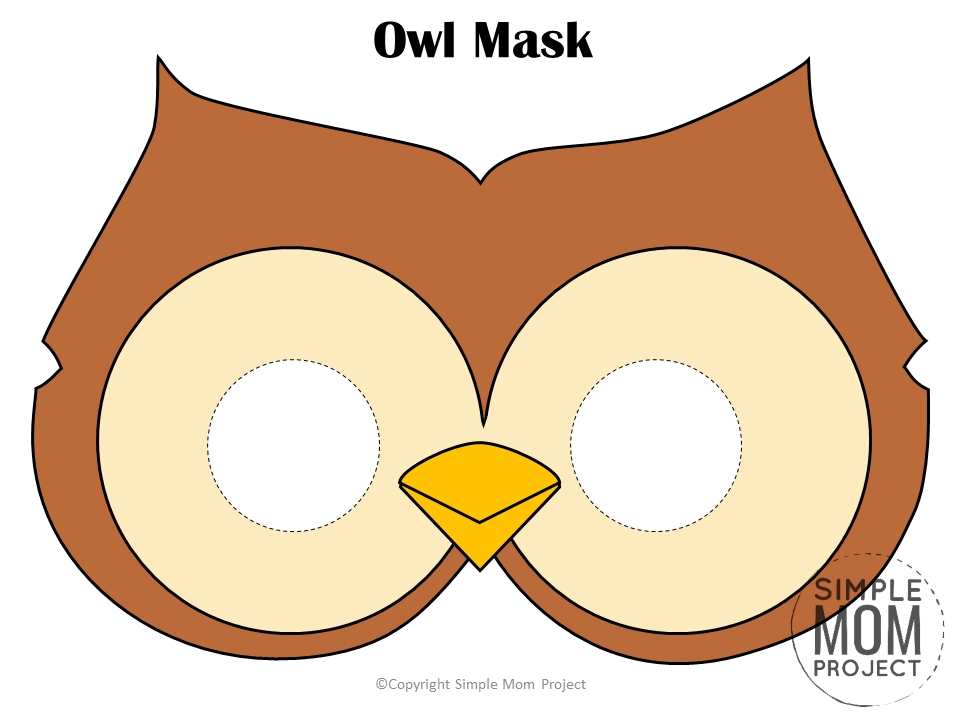 Girl Owl Mask Template – Colored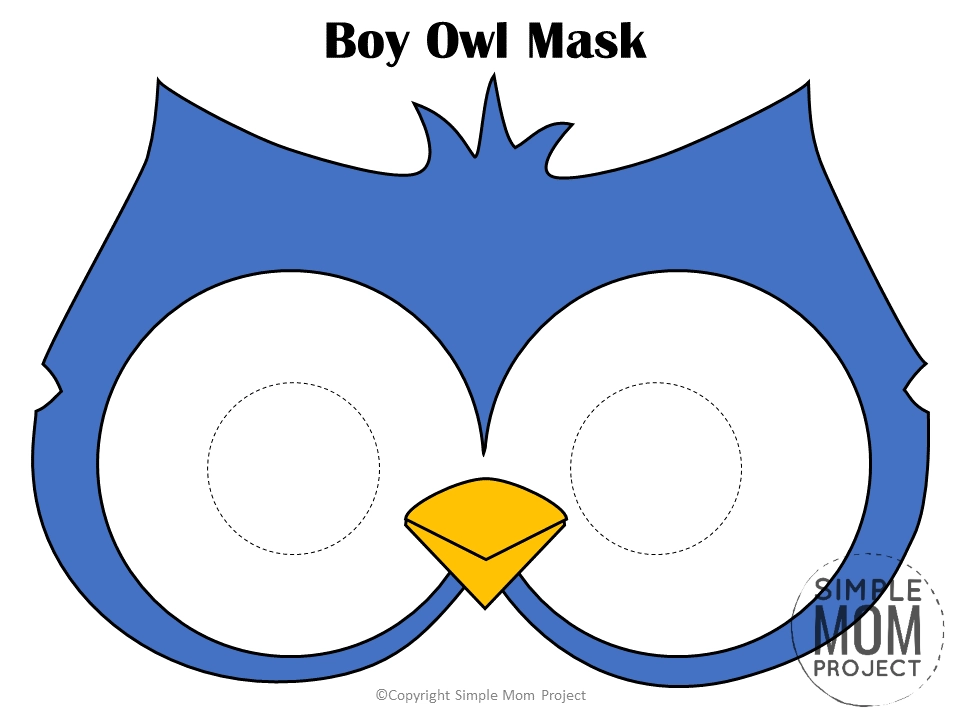 Boy Owl Mask Template – Colored
Owl Masks Coloring Sheets: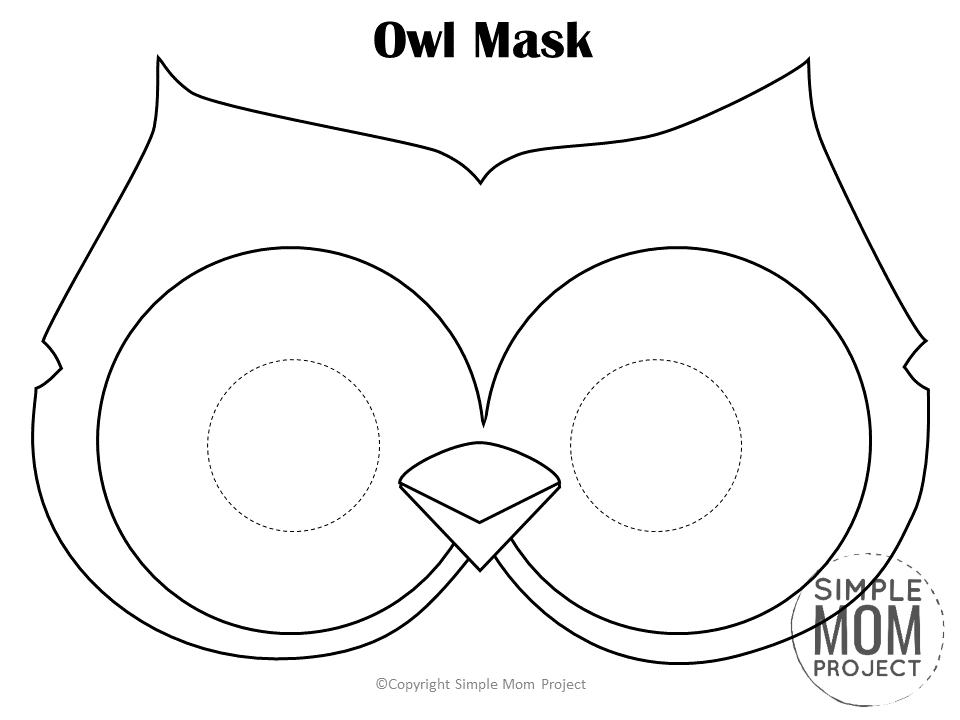 When you have finished, be sure to share your basic owl face mask template creation on Simple Mom Project's Facebook Page and follow me on Pinterest for more amazing kid crafts!
Winter is the perfect season to learn about Snowy Owls. It also might be fun to make a few different kinds of owl masks for students using the black and white templates. Then, see if your kindergartners can identify each owl correctly.
Comment below and tell us how you are deciding to use yours! Also, be sure to check us out on Facebook and follow us on Pinterest for more awesome crafts to do with your kids!

Kaitlen D.