We definitely won't forget to add this letter to our collection as we approach the end of the lowercase alphabet!
This printable lowercase letter y template completes our set of lowercase letters.
Enjoy learning about the lowercase letter y this weekend by incorporating this into your school and home routines.
This is free to print and use as a coloring page, tracing and writing worksheet, craft outline, or visual aid.
We created it in black and white so that you could simply customize it for any need.
Your preschoolers and kindergarteners will grow significantly if you use this for their activities.
They will be able to hone their focus, hand-eye coordination, creativity, and fine motor abilities.
By learning extra words that start with the letter y and its phonic sound, kids will also have the opportunity to expand their vocabulary.
Use this lowercase letter y template to have a great letter y week with your kids.
Don't miss out on any of these, and get your copies right away!

*By the way, this post may contain affiliate links which means I may receive a small commission at no additional cost to you if an item is purchase through that link. For more information, click here.*
Printable Lowercase Letter y Template
Printable Lowercase Letter y Template Materials Needed:
Printable Lowercase Letter y Template (FOUND AT THE BOTTOM)
Make your child's finished letter coloring page a forever memory by laminating it! We use this laminator and cannot express how much we love it! It is not only inexpensive, it is SO easy to use!
Your kids will love seeing how much you adore their art work when you laminate and display it for years to come!
Looking for more amazing lowercase alphabet fun ideas? Check out our Lowercase Letter t, a and g Templates.
Ideas for Lowercase Letter y Template
Along with the printable lowercase letter y template, we created a list of unique ideas on how you can utilize it.
It would be great to include these suggestions in any school activities you have, both at home and at school.
We made certain to include ideas that are simple to implement but entertaining for children of all ages.
Get out a pen and paper and start making this week's lesson plans!
1. Best Lowercase y Resources
How do you get your kids interested in an activity?
Do you introduce a game or an icebreaker before the activity?
Check out these learning materials that you may use to introduce your children to the printable lowercase letter y template.
To create a learning environment, you may also arrange a display using these materials in your study nooks.
It would be wonderful to begin with a fascinating tale featuring a yak and yarn.
You may add it in your list as both of those words begin with y.
After they have completed their letter Y templates, cap the day by performing yo-yo tricks.
2. Y for Yellow
Print out this lowercase letter y template and use the most vivid yellow colors you can find!
This week, use the color yellow to create this letter stencil as a coloring page.
You can decorate with yellow paint, yellow markers, or yellow crayons.
Encourage your kids to combine all of their craft supplies to make a sunny, brilliant coloring sheet for the letter y as yellow starts with that letter.
Or, if they wish to make the activity more challenging, they could attach yellow cutouts, beads, and sequins to the bubble letter.
Children who love the color yellow, like my children do, will love this idea.
You can embellish their rooms, walls, and doors with the finished works they've created.
If your preschoolers and kindergarteners adore the color yellow, don't forget to add this idea!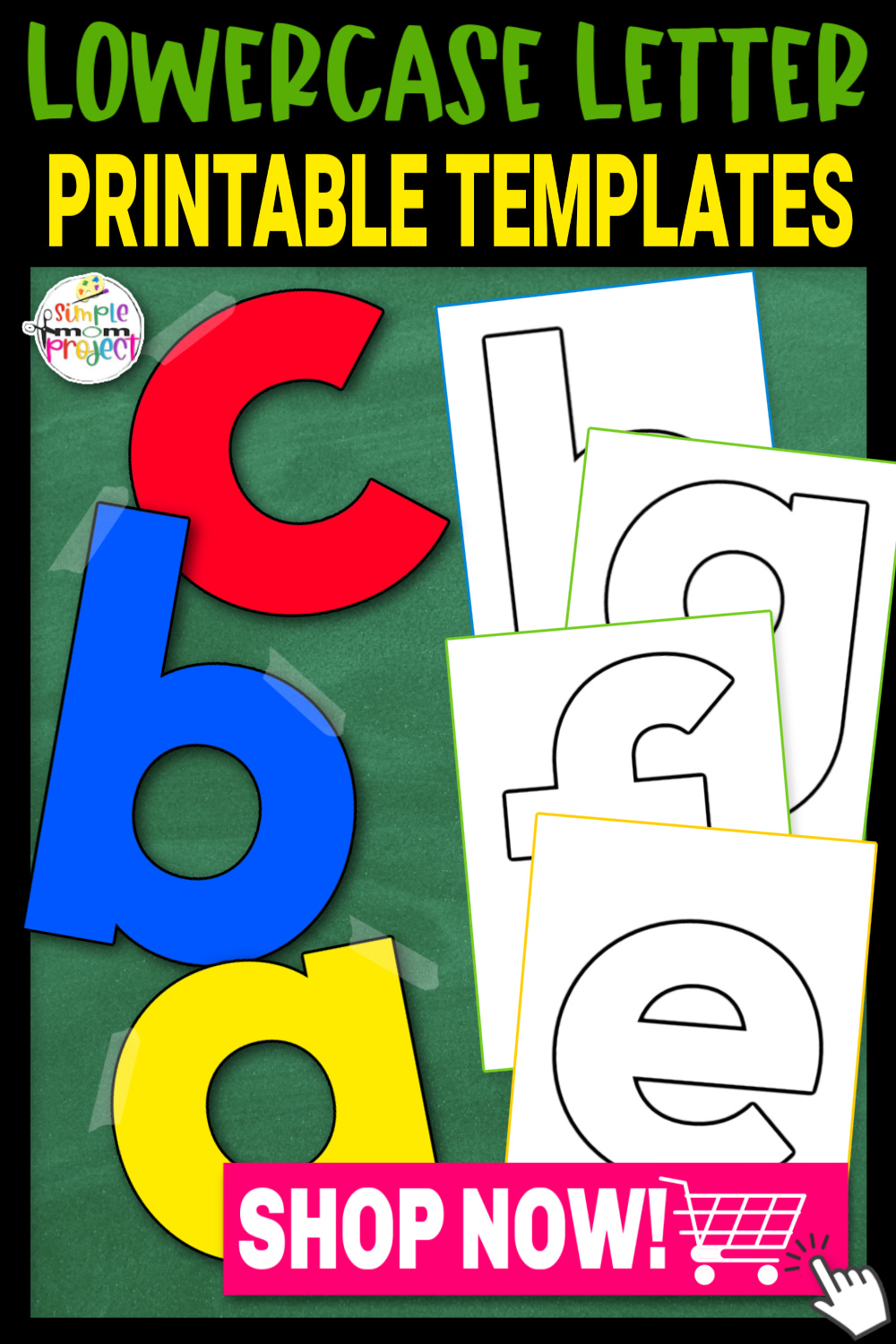 3. Letter Tracing Worksheets
It's time to practice tracing exercises to work those tiny hand muscles.
Make copies of the lowercase letter y template and use them for letter tracing and writing worksheets.
Your child's writing journey will get off to a fantastic start with this idea.
You can always begin with simple tracing exercises, such as tracing in the sand with your index finger.
Offer the letter y template as a worksheet if the children are comfortable with the strokes and are able to grasp a pencil.
Inside the y's outline, draw dotted and broken lines, and then instruct the children to trace them with their writing tools.
As they practice writing and tracing the letter y, this will also help them to establish the right holding grip.
This will certainly keep them interested and active for hours, allowing them to focus better on a task.
4. Fine Motor Yarn Threading
Do you want to keep your toddlers, preschoolers, and kindergarteners busy while they are also learning something?
Use this lowercase letter y printable template to practice your fine motor skills while threading yarn!
Threading is an excellent exercise for children to practice fine motor skills necessary for writing and other important life skills.
This approach also helps with the growth of eye-hand coordination and focus.
Print a copy of this lowercase letter y template, cut out the letter y outline, and attach it to a piece of cardboard or cardstock.
Punch holes on the sides of the letter y stencil using a puncher to make room for the yarn.
Help the children by showing them how to begin looping the yarn through the holes and then how to thread them over.
To make threading even more exciting and fun, give them yarn in various colors!
We are confident that these are the most effective ways to learn about the lowercase letter y!
How did these ideas fit into your preparation?
We are sure that by putting these ideas into practice in their activities, kids will learn a range of abilities.
Check out our collection of lowercase letters if you want to start learning more of them soon!
Enjoy them all because they are all free and easy to print!

Printable Lowercase Letter y Template: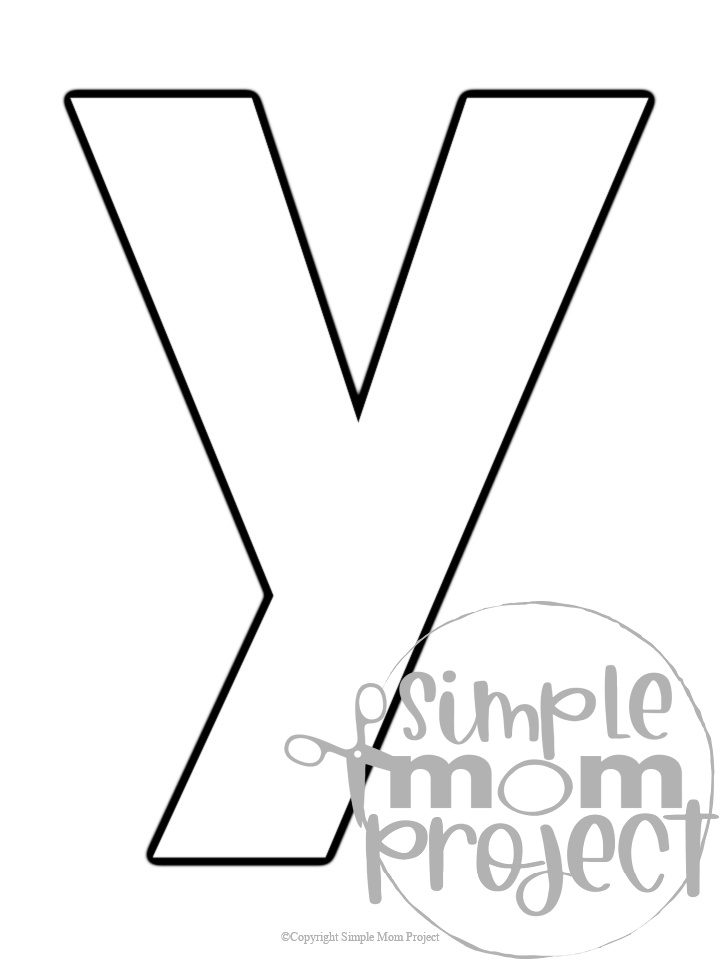 Print a copy of this lowercase y printable template to get started with your day's activities!
This is a wonderful addition to your writing, coloring, and crafting activities at home and in the classroom.
It is designed in black and white so that children can make whatever they want with it.
They may create a yak or yo-yo craft or simply color the letter stencil yellow.
Any of these activities will certainly help children build abilities that will aid in their development.
They will improve their hand-eye coordination, creativity, focus, and fine motor skills.
It will be a great start to boost vocabulary and literacy if you study words that start with the letter y and their phonic sound.
Include this printable lowercase letter y template in your activities for an engaging alphabet learning experience.
This is free and accessible anywhere, so print as many copies as you need!
Don't forget to leave a message in the comment section.
When you have finished, be sure to share your creation on Simple Mom Project's Facebook Page and follow me on Pinterest!

Kaitlen D.
More Fun Lowercase Templates