Have you ever wondered how to include the alphabet letters in other learning areas?
Alphabet letters are typically taught in language classes, but can they be used for other topics as well?
Of course! This sparked the idea for us to create this printable letter Q for quail coloring page.
Associating the alphabet with an animal allows children to learn not just the letter Q but also about the lives of these birds in their natural habitat.
These birds make excellent subjects for science lessons.
Therefore, be sure to include this printable letter Q coloring page in your lesson plans so that your children may combine language and science learning.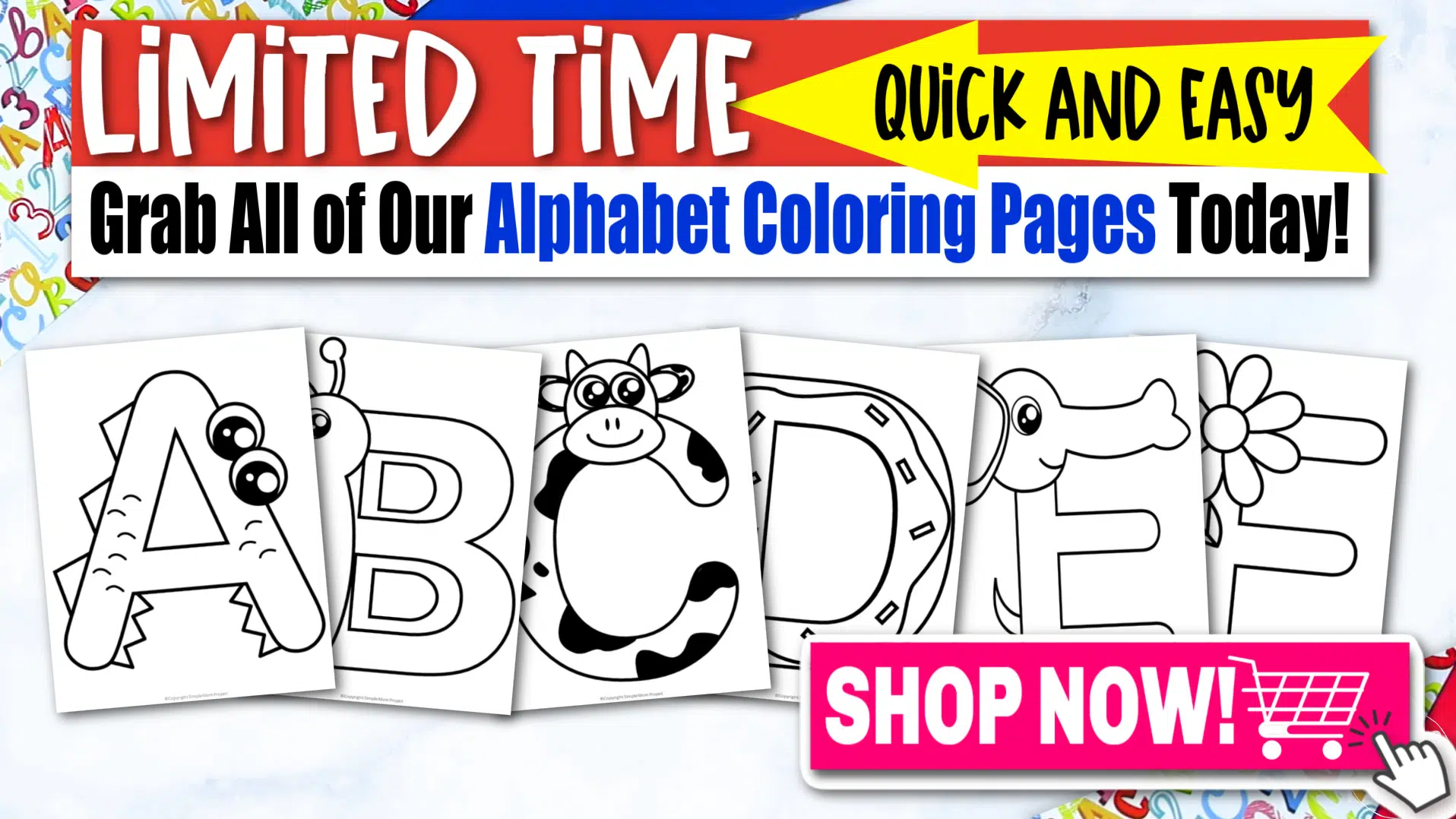 *By the way, this post may contain affiliate links which means I may receive a small commission at no additional cost to you if an item is purchase through that link. For more information, click here.*
Printable Letter Q Coloring Page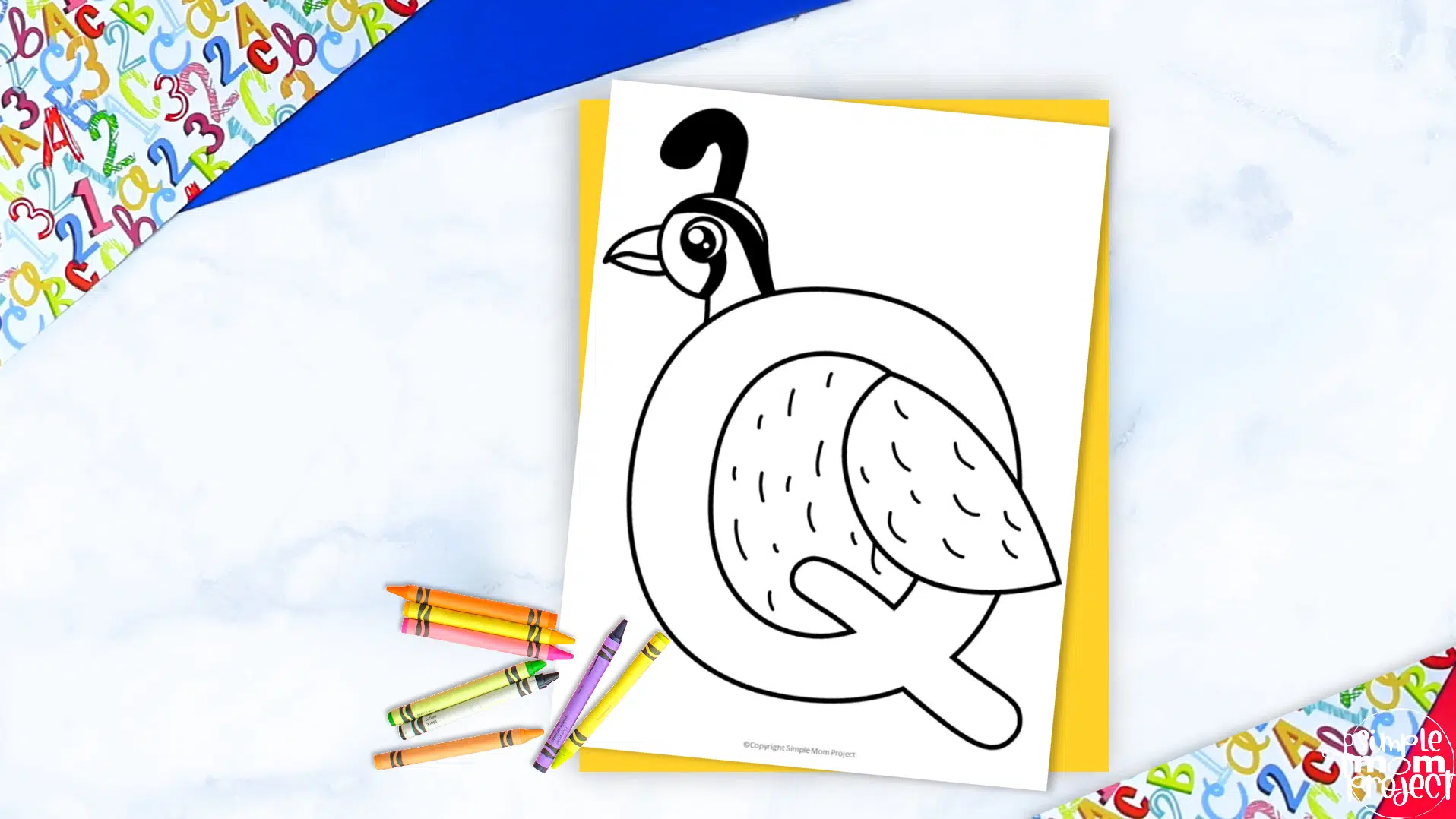 Printable Letter Q Coloring Page Materials Needed:
Printable Letter Q Coloring Page (FOUND AT THE BOTTOM)
Make your child's finished letter Q coloring page a forever memory by laminating it! We use this laminator and cannot express how much we love it! It is not only inexpensive, it is SO easy to use!
Your kids will love seeing how much you adore their art work when you laminate and display it for years to come!
Looking for more amazing alphabet coloring ideas? Check out our Letter P, B and N Coloring Pages.
Ideas for Printable Letter Q Coloring Page
You won't want to miss these brilliant ideas for integrating this printable letter Q coloring page into your daily activities.
You don't have to worry about making plans that include engaging activities since we've got you covered!
Scroll down for more ideas!
1. Best Letter Q Collection
Aside from quail, another word that best represents the letter Q is queen.
These two words will help us create some learning resources that we may use in our daily routines.
You can plan your circle time activities with these wonderful letter Q items.
Books about a queen who banished bugs, a quail and a mystery egg are included in this alphabet Q collection.
These well-written books are excellent for sharing during circle time or even just before bed story time.
To give the kids an idea of how cute a quail looks in real life, don't forget to include the quail stuffed animal toy in your list!
This printable letter Q coloring page idea is a collection of learning resources for teaching your children about the letter Q and the quail.
These things are so exciting and educational that we had to put them in our best collection for the letter Q!
2. Fun Quail Facts for Kids
This printable letter Q coloring page idea is a great way to start your kids' science lessons.
Giving the children some background information on the bird they will be creating is a great way to get them in the mood for learning about the letter Q and quail.
Some kids enjoy going outdoors to their backyards to watch some flying birds in the sky, so you could take a quick walk outside to see what kind of birds you'll be seeing before telling them these interesting quail facts.
Did you know that quails can lay 10 to 20 eggs at once?
Unlike other birds, quails can live alone, but once fall has arrived, they group together to create flocks.
Even though they can only fly a short distance, quails can run at speeds of up to 15 mph.
They consume grains, seeds, and insects.
The feather on top of the quail's head serves as intimidation towards other male quails.
Quails are found in grassy fields and meadows.
After discovering these interesting quail facts, kids will be eager to build a quail in no time!
Make them work on the printable letter Q coloring page right away!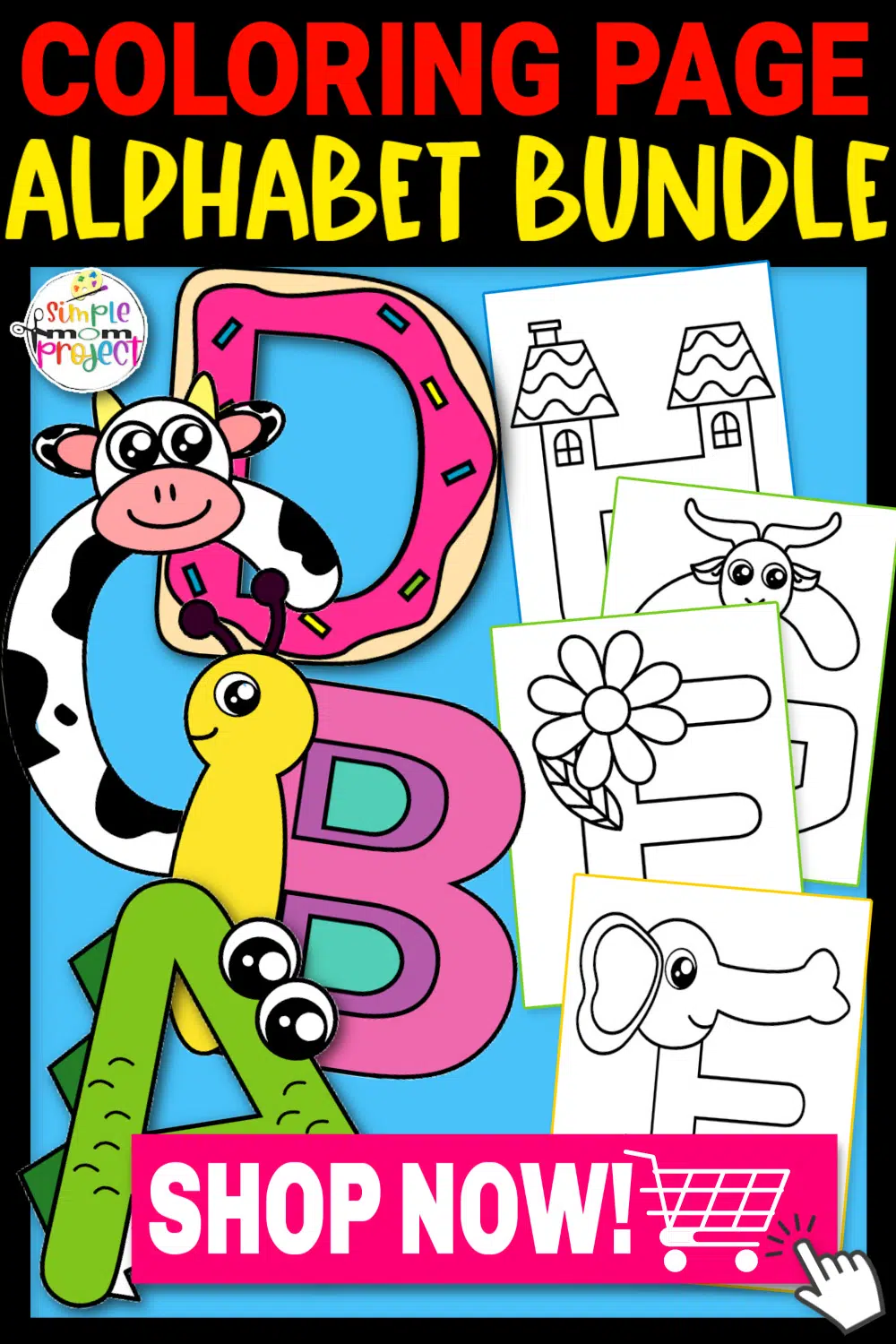 3. Letter Q Tracing
Kids may learn what an uppercase letter Q looks like by using this printable letter Q coloring page.
It is best to start with tracing activities when introducing writing.
This allows children to practice writing the letter Q.
By drawing letter Q tracing dots, you can create your own letter Q worksheet.
After they finish coloring the printable letter Q, you may give them some worksheets with dotted Qs.
You can use this printable letter Q coloring page idea in your writing classes.
Make sure to give your children a wide range of writing tools so they may use them when tracing.
This will definitely set the mood for some trace activity.
4. Letter of the Week: Q
Do your children love to watch TV shows with royal characters?
If so, they'll love completing this printable queen template!
The beautiful thing about this queen template is that you may create a queen from the royal palace out of a variety of decorative objects.
Allow your children to decorate the template by adding sparkling and shiny sequins with paint, crayons, or glue.
Your finished queen templates can also be used as an invitation or card for a royal themed party!
It is a fantastic idea to teach about the phonic sound of Q while using this printable queen template.
Aside from the quail, the queen can also be used to represent the letter Q.
Ask them to say aloud, "Q is for queen," and "Queen starts with the letter Q."
Have a fruitful week with the letter Q and may all these ideas be incorporated into your learning plans!
These are the best ones we have for the printable letter Q coloring page.
When it comes to learning the alphabet letters, we are confident that your kids will be ahead!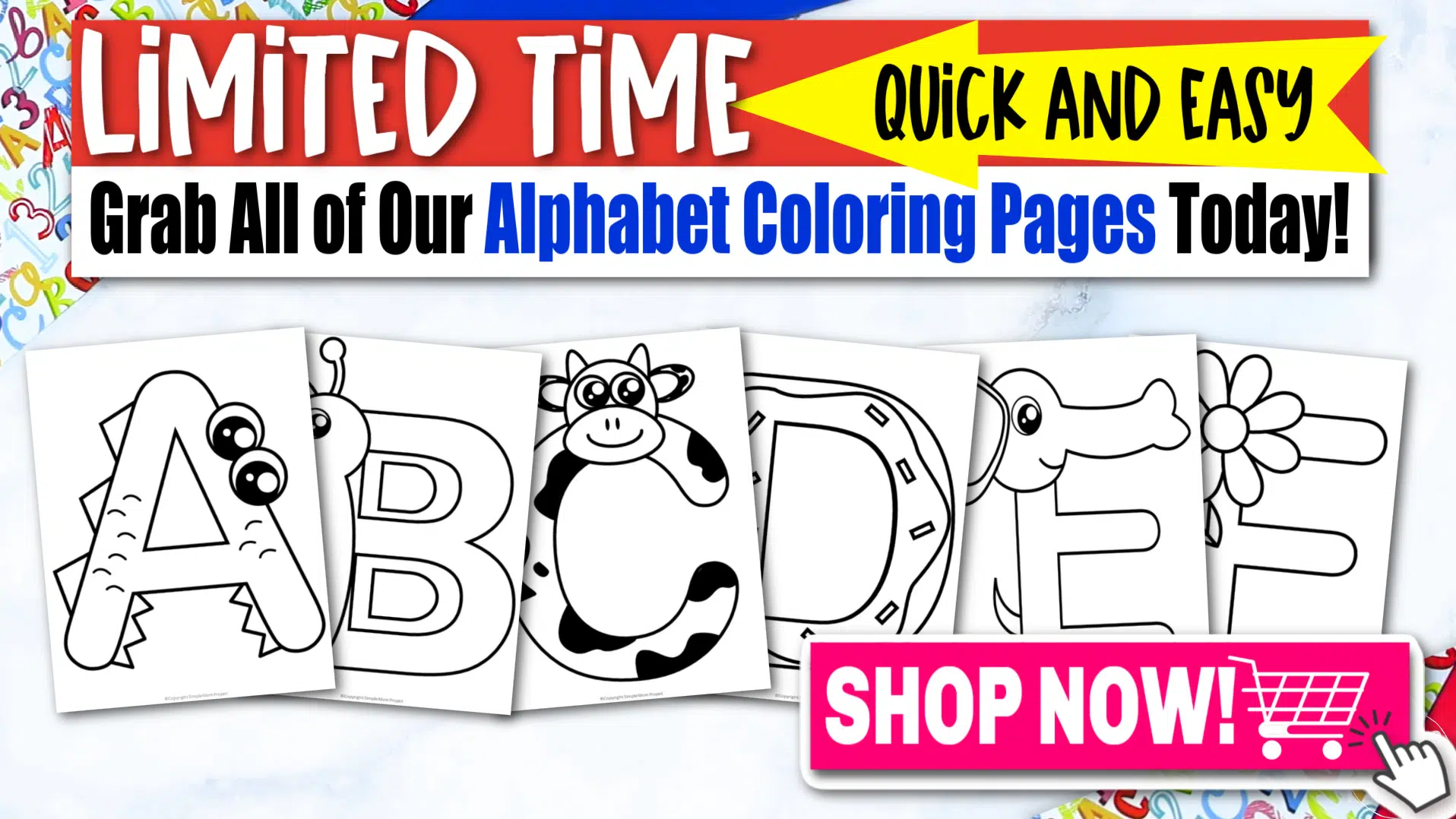 Printable Letter Q Coloring Page:
Did your children develop an interest in birds after learning about the interesting facts about quails?
So let's get to work on this free printable letter Q for quail coloring page right away!
This is an uppercase letter Q bubble letter that looks like a quail.
Your children can choose any color they like to color this letter worksheet, or they can match it to the color of the quail.
When they've finished coloring their alphabet letter, you may cut out the letter Q and place it on the wall with other alphabet coloring pages.
Alternatively, you may gather all of your completed coloring pages into a collection of coloring books!
We value your feedback on this printable letter Q coloring page, so please feel free to share it!
We'd like to hear about your experiences with organizing your learning routines.
Please leave a comment in the section.
When you have finished, be sure to share your creation on Simple Mom Project's Facebook Page and follow me on Pinterest!

Kaitlen D.
More Fun Alphabet Coloring Pages