Looking for a simple but awesome gift idea perfect for any occasion?
Check out these free printable mom coloring pages!
These printable coloring sheets are full of quotes that any mom will cherish for years to come.
Printing these adorable free coloring pictures will help little kids have some fun while they're stuck at home looking for new ways to love their mama and grandmothers.
Those little hands would wish to create a fun craft with these best coloring pages for sure!
Preschool, kindergarten and even older kids will enjoy coloring in the World's Best mom coloring pages to gift to their beloved mother on any day of the week!
I know that your mom will love them or perhaps you are the mom and need to give your kids a little nudge in the right direction.
Scroll down to see the great ideas we listed and five different coloring pages that will bring tons of fun for your whole family.
FREE Printable Color Pages for Mom
They are absolutely free to print!
I would encourage printing on white cardstock paper for stunning and unique, DIY card.
Ideas for Coloring Pages:
We've come up with exciting and fun ways to include these free printable coloring pages into your arts and crafts activities.
If you're arranging a special day for your mom or grandma, these ideas are the best.
Scroll down to see all of the sweet and creative ways you can express your appreciation!
1. Home Decorations
These best coloring pages would make a great addition to your home decors.
Download all the five fun coloring templates for your toddlers, preschoolers and kindergarten kids.
Let the kids color these printable mom coloring sheets any way like they.
Little kids would want to color these free coloring pages using all of their coloring materials.
Once they are satisfied with the results, you may want to laminate it or purchase a small frame for it.
Hang them up in your living room for all the guests and visitors to see.
I don't know about you, but I simply love having my young kids' artwork displayed all over the house.
This will encourage your kids' love of art all the while reminding you that you're the world's best mom, at least according to your kids.
This printable coloring sheet can be used for more than just home décor; it can also serve as a keepsake for friends that drop by this weekend.
2. Greeting Cards
Let your kids have a blast coloring each of these coloring pages with their favorite colors.
You can use markers, crayons or colored pencils depending on what ages your kids are.
Each coloring page features plenty of space for your kids to create their own custom greeting card.
Encourage your kids to write poems or appreciation messages on their cards so they would feel like everyday is a special day.
These printable special mom coloring illustrations will keep those little hands busy and motivated while developing fine motor skills.
Pair your greeting cards with treats like a cake or teddy bear to give to someone special!
3. Mother-Child Bonding Time
You'll find that there are five different coloring pictures free to download and print.
You'll just click the link below you preferred coloring page, download it to your computer, and then print to hand over to your kids for coloring fun.
Kids of all ages love arts and crafts, and experimenting different coloring, support their interest by joining them in making these printable mom coloring sheets.
Prepare a piece of cake, slices of apples, juices or any delicious treats as you color and design these simple printable mom coloring pages.
You may also want to consider reading some mother themed books aloud to your kids as they spend time coloring these five coloring sheets for cards.
Your kids will enjoy having some quality time with you as they use their creativity to color in each of the loving quotes.
Spending quality time with your little ones will strengthen your family relationship, and helps them to boost their confidence when interacting.
We hope you enjoyed these adorable ideas we shared that will activate your children's creativity.
Printable Coloring Pages:
A Mother is Like a Flower Coloring Sheet
Each and every mother truly is a unique one, much like a flower!
Should your mom love flowers as much as mine does, she will love this coloring page!
I am My Mother's Daughter Coloring Sheet
This is one of my favorite quotes ever! I know I am certainly my mother's daughter.
Ever open your mouth and your mom come out? Then this coloring sheet is definitely for you!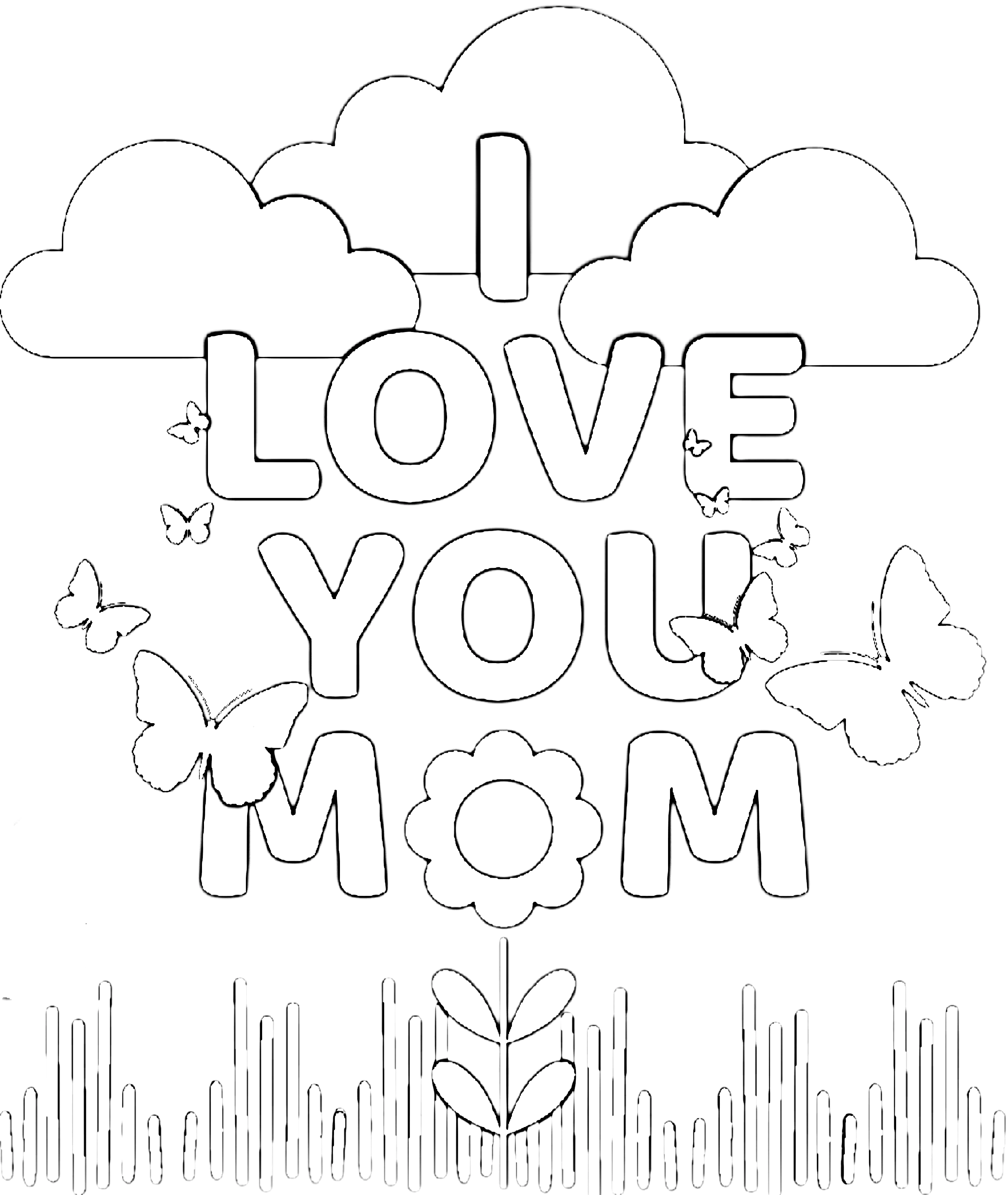 I made this coloring sheet for the younger, preschool kids to color. With the larger font and sunny day scene, they will have a blast coloring it! They will have even more fun watching their mom open her gift!
My Mom is My Best Friend Coloring Sheet
Your mom will always be your biggest fan and your best friend. Use this coloring page to tell her that she's yours and that she's the world's greatest mom. Because aren't they all?
Once your kids have completed their coloring sheets, feel free to use a regular frame or make a construction paper frame to add an extra layer of homemade love to your kids coloring pages.

-Kaitlen D.