Here's a cute cut and paste stork craft for your kids to enjoy a crafts DIY day with parents or teachers. Whether you're searching for animal crafts to enjoy at school or at home, I just know this preschool toddler stork craft will fit the bill.
I have plenty of creative ideas for you to include craft ideas into your daily life with toddlers. You can use this stork craft for spring crafts, trunk crafts, or simple crafts DIY on a rainy day. Having new bird crafts to enjoy with preschoolers will truly inspire a love of art within your kids.
*By the way, this post may contain affiliate links which means I may receive a small commission at no additional cost to you if an item is purchase through that link. For more information, click here.*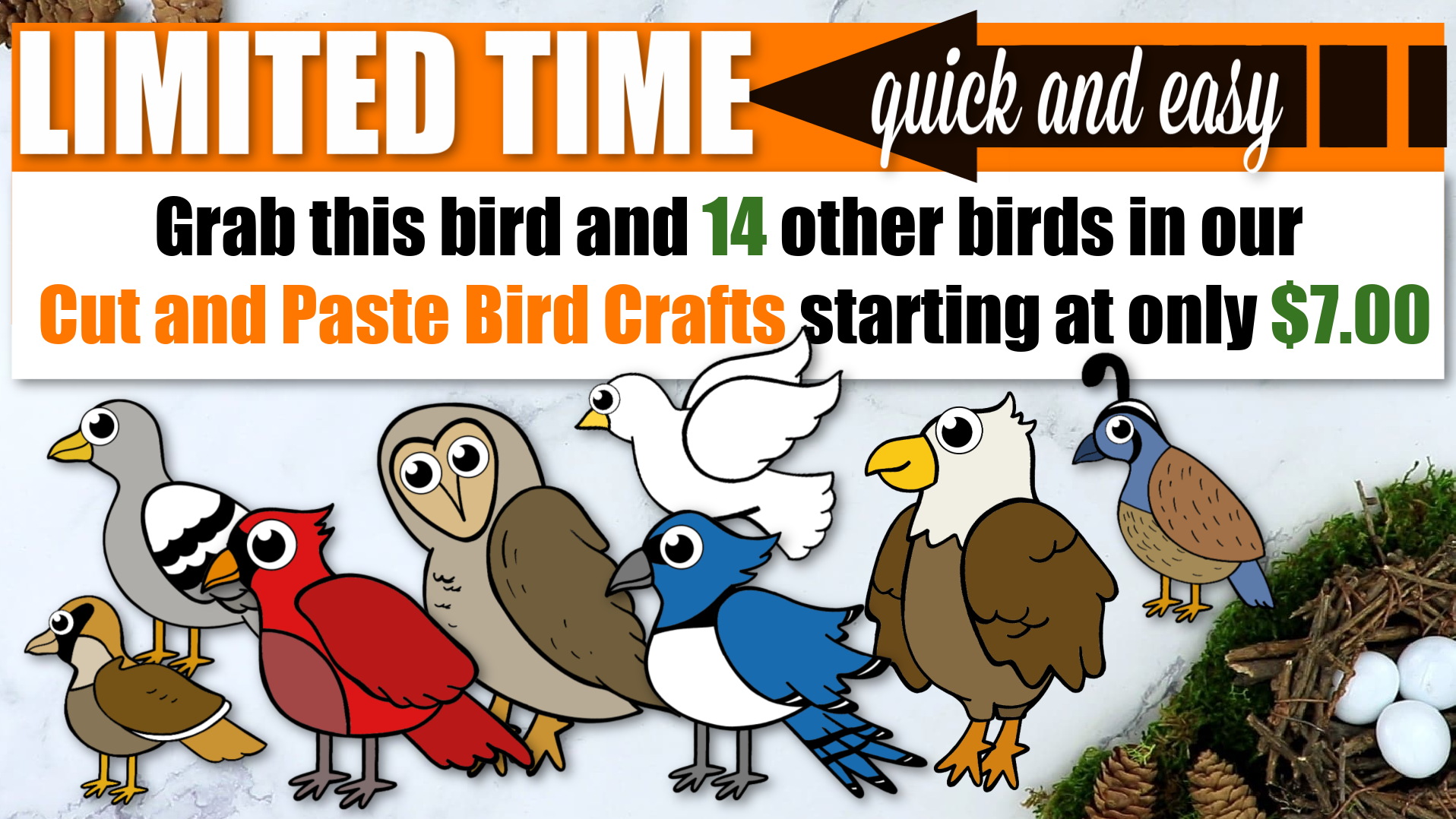 Need more crafty fun? Check out our
crane and our quail. They are perfect for those days when staying indoors is the only thing your family can do!
Printable Stork Craft for Kids with Free Stork Template
Ideas for Preschool Toddler Stork Craft
Below are some of my creative ideas for using this stork themed paper craft with your preschoolers. I'm confident that the craft ideas list below will inspire you to have some art fun with kids today
1. Bible Lesson
"The name for stork in Hebrew is derived from a word meaning "loving-kindness," or "loyal love." How appropriate this name is! After separating for migration, a pair of storks will reunite at the same nest year after year. They share in rebuilding the nest, incubating the eggs, and caring for newly hatched chicks". – Awake!—1987
How fitting too to perfectly fit into a bible lesson! We can use the loyal attitude of the stork to teach our children that if we remain loyal to God, He will remain loyal to us. Forever. But the loyal love of Jehovah is for all eternity Toward those who fear him, And his righteousness toward their children's children, – Psalm 103:17
2. Paper Plate Craft Ideas
Gather up some paper plates from the kitchen and the craft supplies needed for bird crafts. My craft idea features a list of supplies and step by step instructions below for you to create a toddler stork craft.
Once completed, you can design a paper plate backdrop for the bird crafts so that your toddlers can hang this handmade home paper plate craft idea in their bedroom.
3. Spring Crafts Sessions
It's so much fun to learn about birds during the season of spring. Use my preschool toddler stork craft as part of your spring crafts sessions with toddlers.
This will inspire your kids to want to learn more about spring birds and other birds all over the world. Using this stork craft is an excellent option to include during Sunday school when you help your kids learn more about loving-kindness.
4. Bird Crafts Fun
This preschool crafts template is a fabulous option for some simple bird crafts fun with toddlers. Using my step by step cut and paste bird crafts instructions, you'll be able to sit your toddlers down for bird crafts fun without much stress.
Your toddlers will enjoy making unique bird crafts together and placing them on the wall of your home or the classroom for decorations this spring.
5. Preschool Crafts Day
Finding activities preschool for your preschool toddler has never been easier. This toddler stork craft is a fabulous craft ideas for everyone out there. You can use my cut and paste bird crafts during your preschool crafts day.
This fun paper craft is simple and easy for your younger kids to complete on a rainy or cold day this year.
Stork Craft Supplies Needed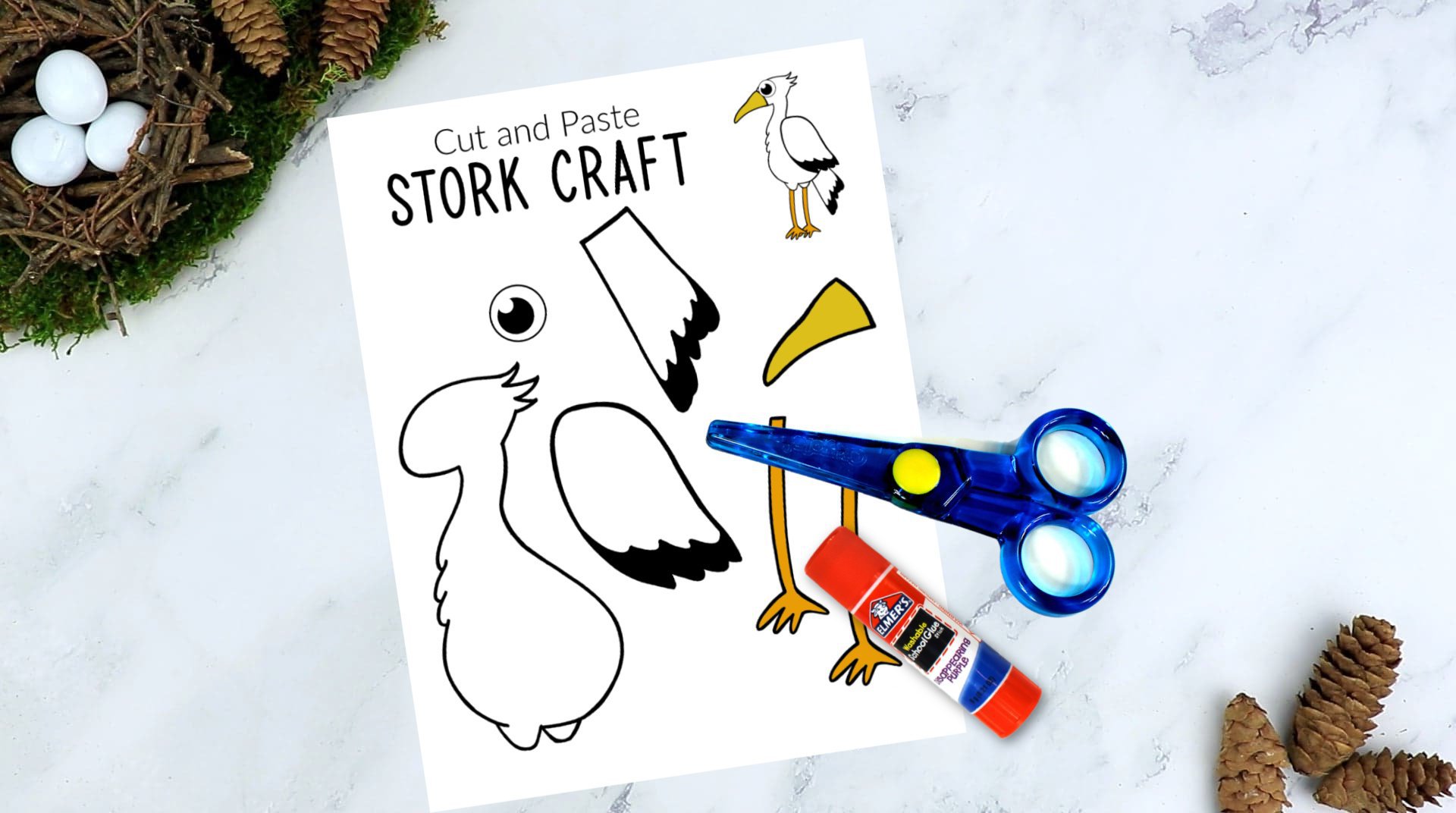 Printable Stork Template (FOUND AT THE BOTTOM)
Regardless of what option of ideas for preschool toddler stork craft you opt to use, I'm confident that you and your preschoolers will enjoy hours of fun making animal crafts together.
Keep scrolling to get your very own stork craft today and start with your little ones and their stork buddies today!
Stork Craft Instructions:
After you've printed your stork template, go ahead and cut out the body parts.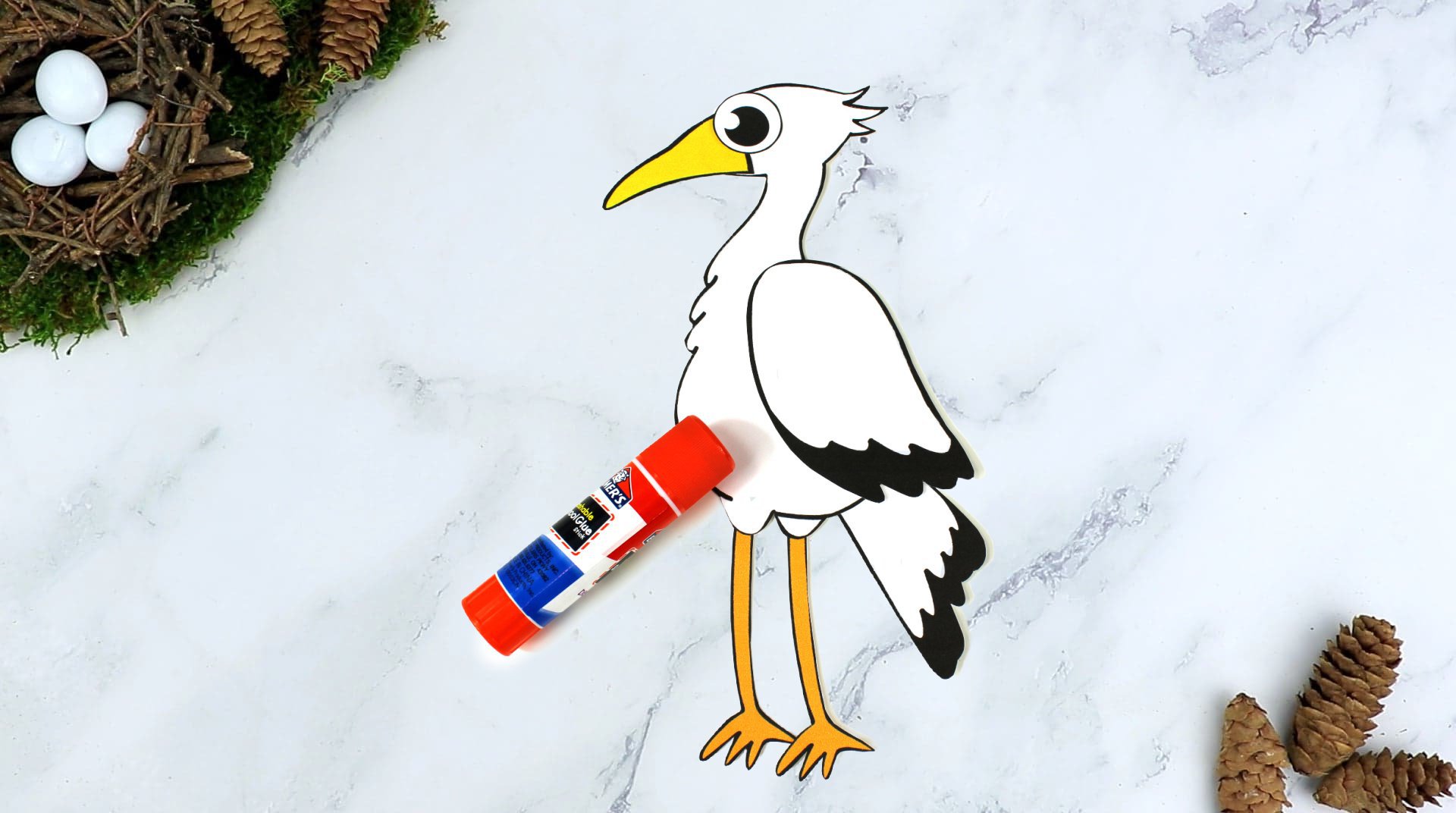 Next, simply glue all the pieces together. This stork craft is so easy and perfect for kids of any age including preschoolers, toddlers and kindergartners.
Another fun way to enjoy this stork craft friend is to print the stork template on white paper and color him first. Then, cut and glue him together.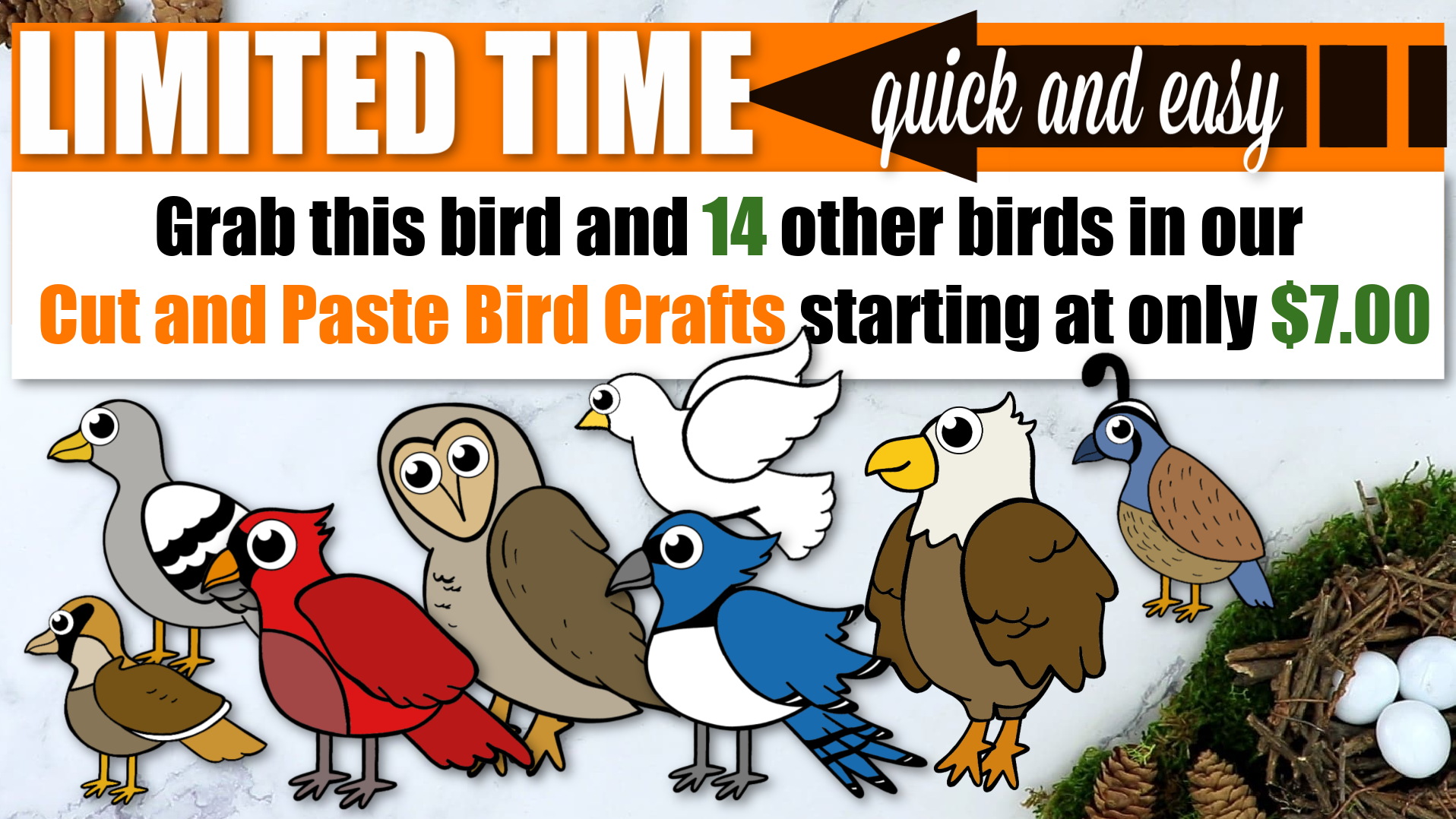 More Options to Choose:
You can print the blank version and trace the cut outs on card stock paper for a sturdier bird,
Print the color version for a simple and easy rainy day craft or,
Print the blank version and use it as a fun coloring sheet activity and then glue the pieces together.
Free Printable Stork Template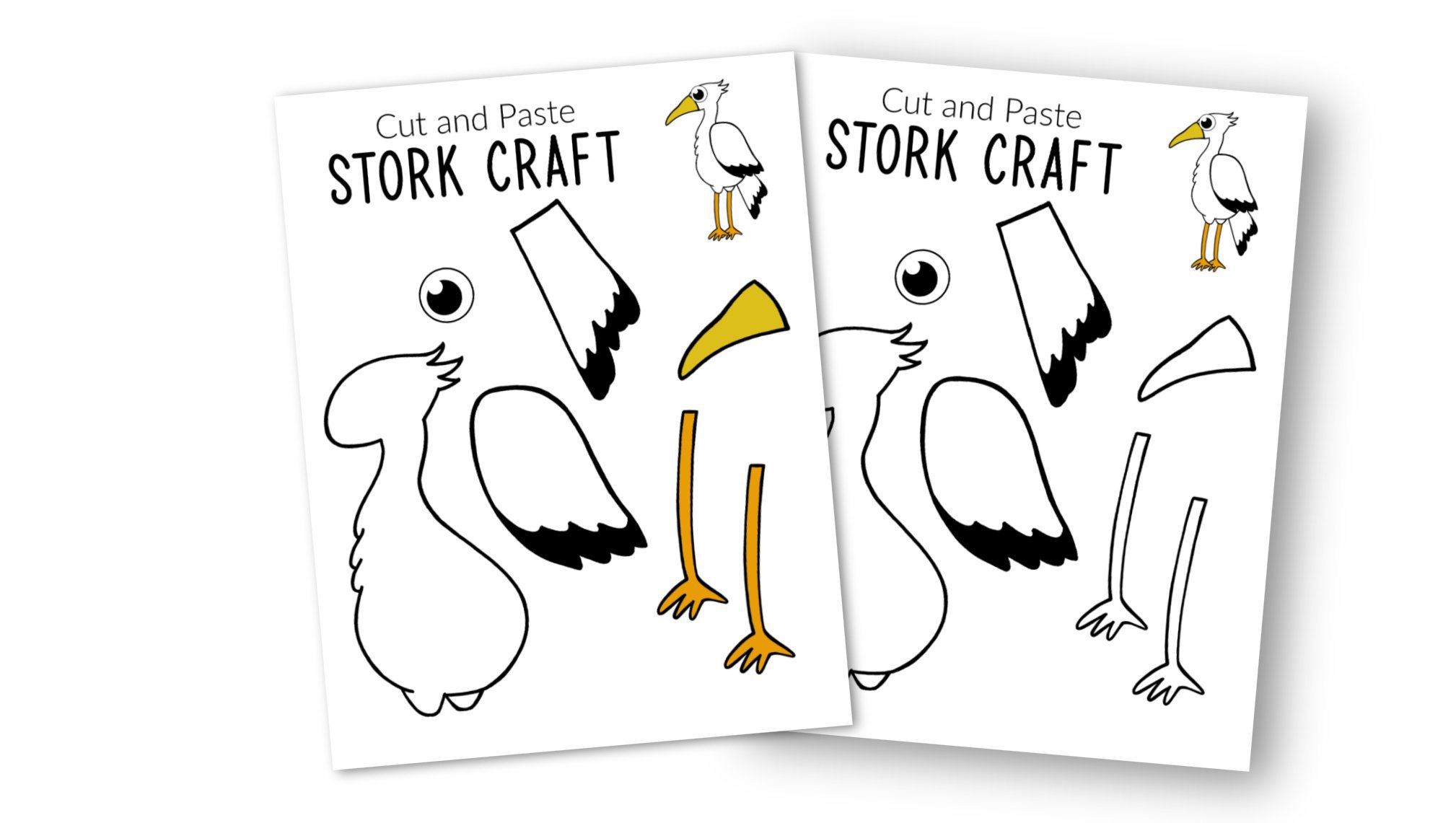 Don't forget to share your bible learning plans in the comments. Need more birdie fun? Check out our packed list of cut and paste birds for simple craft fun with your little ones.
When you have finished, be sure to share your creation on Simple Mom Project's Facebook Page and follow me on Pinterest!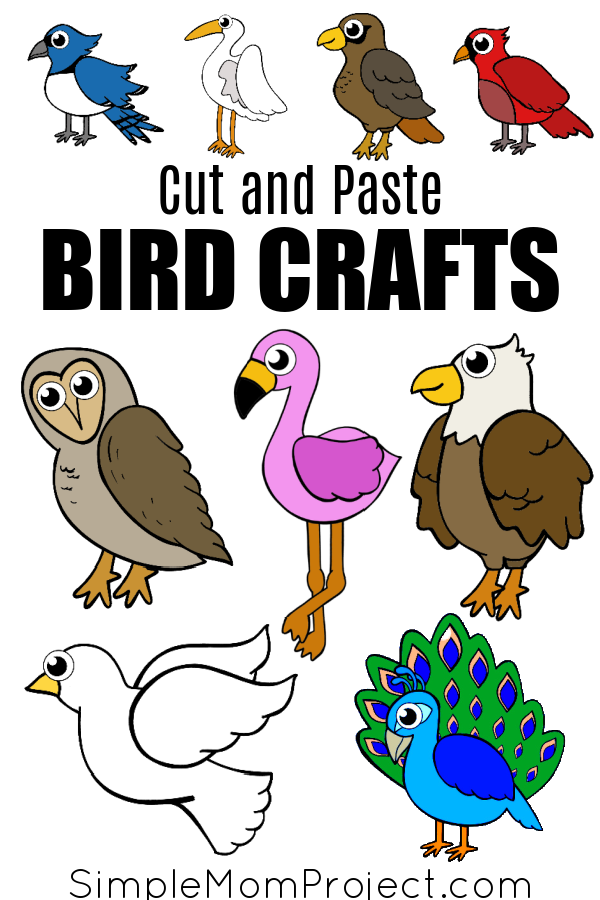 Kaitlen D.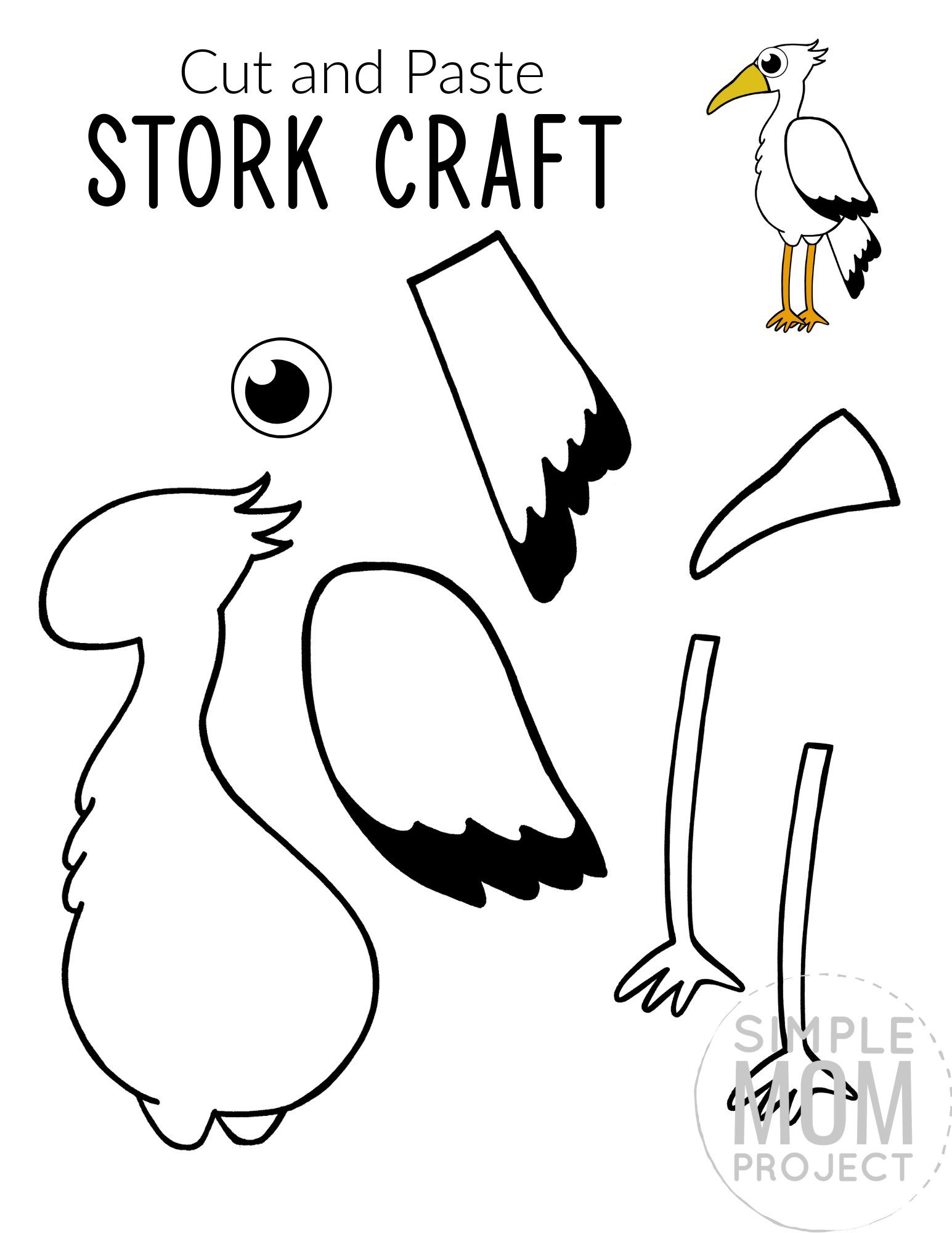 More Fun Cut and Paste Crafts: