Did you know that flying dinosaurs existed 150 million years ago?
Pterodactyls were flying carnivorous reptiles that lived in the late Jurassic period.
They were thought to be the largest flying animals ever.
We couldn't leave out this incredible pterodactyl in our dinosaur template collection, so we made a printable pterodactyl template for your kids to enjoy.
If you have kids that love Jurassic World, or anything related to dinosaurs, they will definitely enjoy our ideas!
Prepare to spend an amazing week with your family doing pterodactyl and dinosaur-themed activities!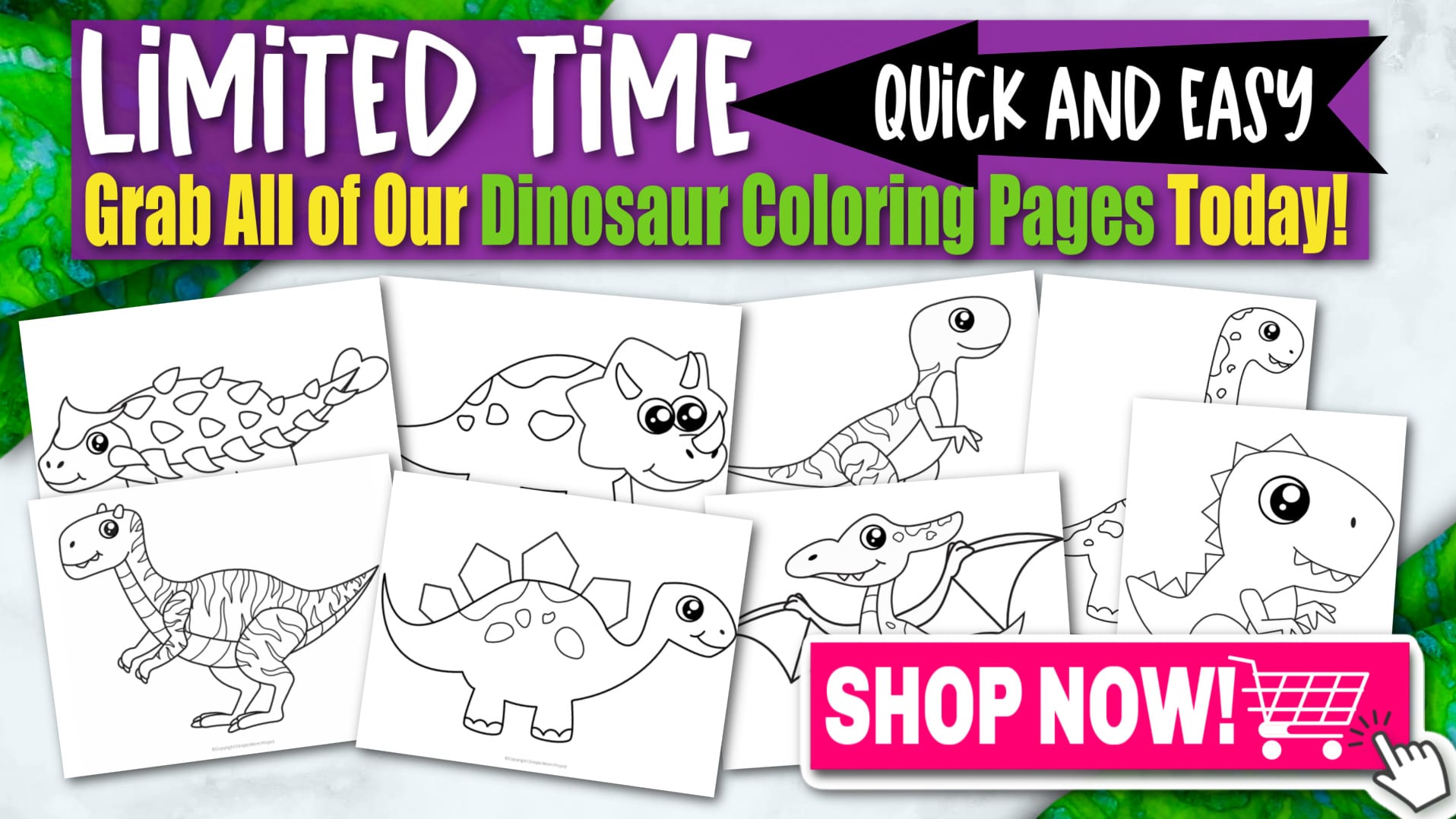 *By the way, this post may contain affiliate links which means I may receive a small commission at no additional cost to you if an item is purchase through that link. For more information, click here.*
Printable Pterodactyl Template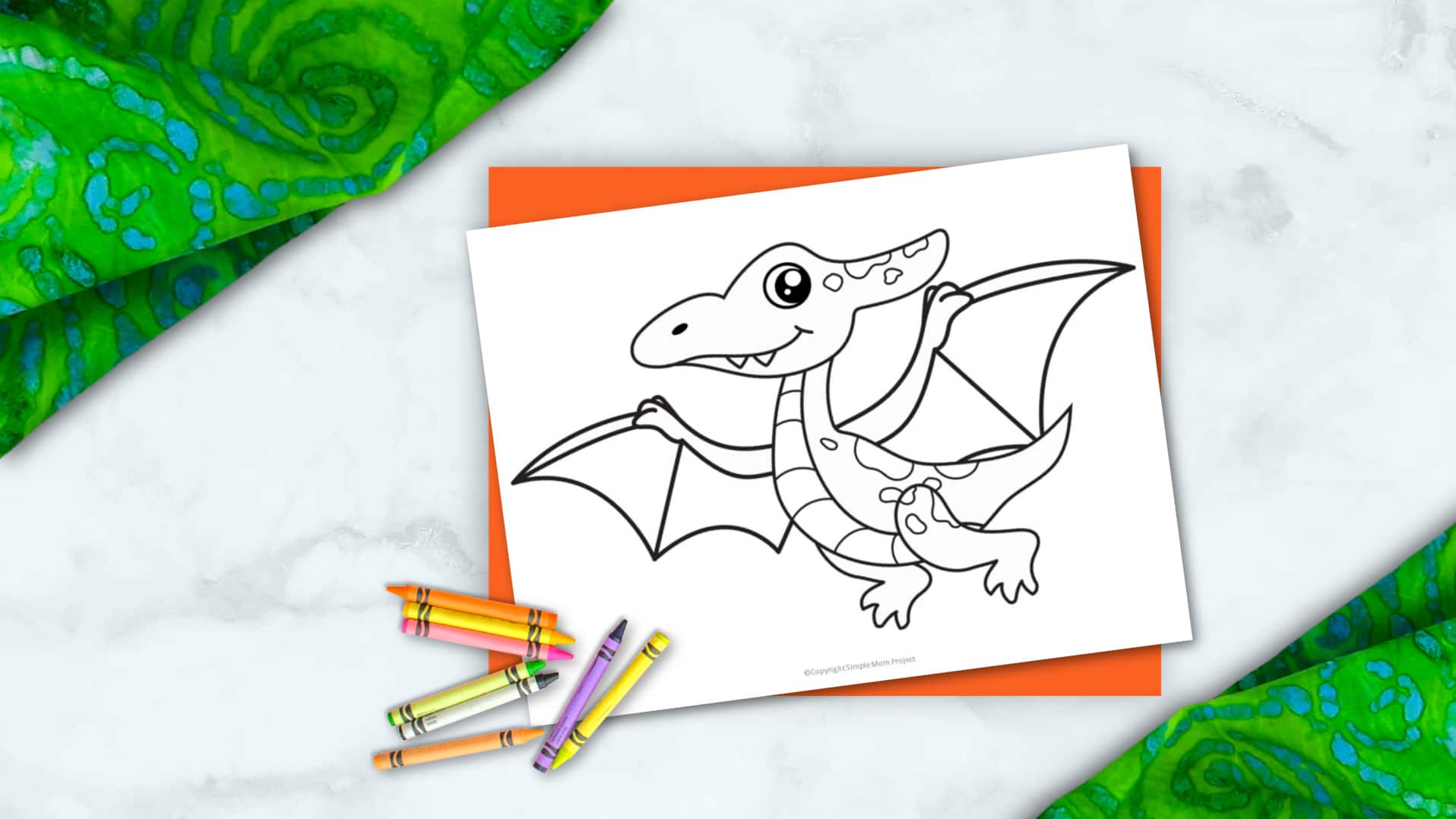 Printable Pterodactyl Template Materials Needed:
Printable Pterodactyl Template (FOUND AT THE BOTTOM)
Make your child's finished pterodactyl template a forever memory by laminating it! We use this laminator and cannot express how much we love it! It is not only inexpensive, it is SO easy to use!
Your kids will love seeing how much you adore their art work when you laminate and display it for years to come!
Ideas for Printable Pterodactyl Template
Along with the printable pterodactyl template, we came up with simple and fun ways for incorporating it into your learning plans and everyday routine.
Your little dinosaur fans will always have a productive time if you use these ideas!
1. Pterodactyl Collection
When I plan learning activities for my children, I make sure to include some related items.
I knew I needed to hunt for books and other pterodactyl-related items when I made this printable pterodactyl template.
I'll share a list of fun and interesting pterodactyl items that you can use in your daily routine.
You can use these books to start your lesson by reading informative and entertaining pterodactyl stories.
I also included pterodactyl toys, which my children love.
This pterodactyl collection was a major hit with them, and they had a great time with it.
Of course, these collectibles go well with the printable pterodactyl template, too!

2. Pterodactyl Puppet
Do your kids enjoy imaginative play?
Because mine certainly does!
Aside from pterodactyl toys and plush animals, I wanted to come up with a printable pterodactyl template idea that they could make and then use for their imaginative play.
This pterodactyl puppet is simple to make and just requires common materials.
Bring out your crayons, scissors, glue, and popsicle sticks, and print off a copy of the printable pterodactyl template.
Begin by coloring the pterodactyl, or leave it uncolored if your kids prefer.
After that, cut out the pterodactyl outline.
Use glue to attach a popsicle stick to the back of the pterodactyl.
You can print more printable pterodactyl templates to create more pterodactyl puppets for your children to enjoy and use in their puppet shows.
3. Paper Plate Pterodactyl
When creating printable pterodactyl template ideas, I always consider using simple household items that I can make myself.
It is also important to teach our children that we don't need expensive materials to make beautiful crafts.
In this printable pterodactyl template idea, we will simply need a paper plate, construction paper, scissors, and glue to produce a paper plate pterodactyl.
Cut the paper plate in half to start.
This will be the pterodactyl wings.
Draw and cut out different pterodactyl body parts, such as the head and legs, on construction paper.
Use glue to attach them to the paper plate.
You can use the paper plate pterodactyls to decorate their rooms or hang them on the wall with other dinosaur collectibles.

4. Flying Dinosaur Costume
Are you going to a costume or dinosaur-themed party?
Or do you just want to dress up your kids this weekend?
This flying dinosaur costume will mesmerize your kids, and they will be eager to make and wear it!
This printable pterodactyl template idea requires cardboard, scissors, hot glue, and markers.
Begin by sketching two pterodactyl wings on cardboard and cutting it out.
Make sure you measure your child's arm length before cutting.
You have the option of painting or leaving the wings unpainted.
Cut a rectangle form from the cardboard close to the measurement of your child's wrist to form bands under the wings.
Using hot glue, attach them beneath the pterodactyl wings.
Your kids will be able to wear the wings through the wristbands in this manner.
Did you have a good time organizing your plans with these printable pterodactyl template ideas?
Through these engaging and educational activities, we are always honored to be a part of your child's learning progress.
We are confident that your children will always love learning new things.
Printable Pterodactyl Template: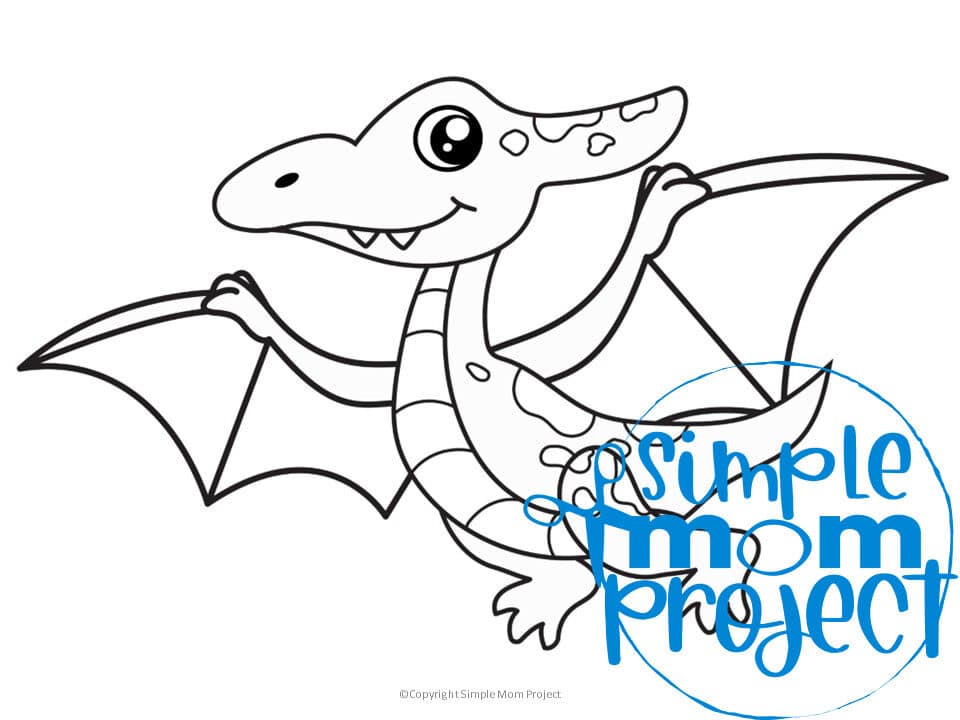 CONVERTKIT FORM (USE THIS FOR FREE TEMPLATE)
Every child will be able to express their creativity and imagination with this printable pterodactyl template.
They'll love working on this cute pterodactyl drawing because they'll be able to make a pterodactyl that looks exactly like the ones they see in movies and TV shows.
Provide your children with a variety of coloring and decorative materials, and you will be delighted to see a realistic pterodactyl dinosaur!
Enjoy and share this flying dinosaur drawing with anybody you know who likes pterodactyls and dinosaurs.
Your finished works of art can be reused to decorate your dinosaur-themed room or just added to your collection of coloring books.
Don't forget to tell us about all of the exciting experiences you had while planning.
Leave a comment in the section below.
When you have finished, be sure to share your creation on Simple Mom Project's Facebook Page and follow me on Pinterest!

Kaitlen D.
More Fun Dinosaur Crafts And Templates