Does your child need inspiration to get in the mood for the first day of school?
Worry no more!
This free printable glue bottle template provides hours of relaxing entertainment for children of all ages.
Making this simple printable glue bottle template will get your kids excited about their first day of school.
It's one of the most productive and fun activities your child can do while they are at home during the weekend.
Download and print this free glue bottle drawing clipart to allow kids to get creative with colors, patterns and crafts while they are counting on the days until school starts. 

*By the way, this post may contain affiliate links which means I may receive a small commission at no additional cost to you if an item is purchase through that link. For more information, click here.*
Free Printable Glue Bottle Template
Glue Bottle Template Materials Needed:
Printable Glue Bottle Template (FOUND AT THE BOTTOM)
Make your child's finished glue bottle template a forever memory by laminating it! We use this laminator and cannot express how much we love it! It is not only inexpensive, it is SO easy to use!
Your kids will love seeing how much you adore their art work when you laminate and display it for years to come!
Are you looking for more school supplies templates? Check out this Scissor and Pencil Template for your kids.
Ideas for Glue Bottle Template
We'd like to share some fantastic ideas on how to incorporate this free printable glue bottle template in your child's everyday life.
1. Cool Stories About Going to School
My children have their favorite back-to-school books they want to read over and over again.
We read and discuss it together to create deeper bonds.
Spending time reading to your preschooler shows that reading is important.
Here are some of my children's favorite books that will surely be loved by your kids, too.
2. Increase a Child's Concentration
To help our children feel the excitement of getting back to school, we print out this simple glue bottle drawing template to work on their concentration and focus on details.
Our kids will have a chance to work on their fine motor skills while coloring this easy printable glue bottle template.
It will also help them work on practicing those scissor skills when they cut out the glue bottle template.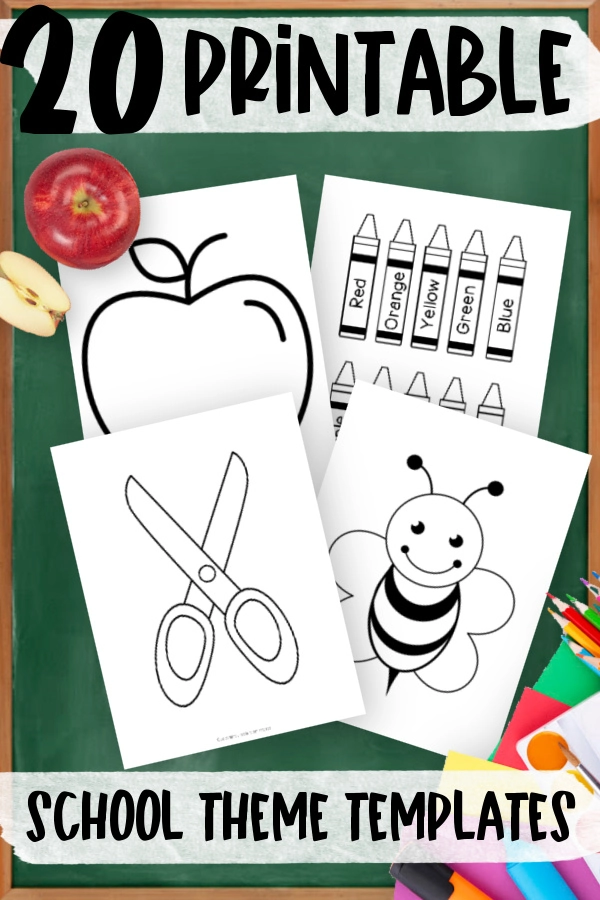 3. Popsicle Sticks Glue Bottle Craft
One of our hobbies during the weekend is to create easy craft for kids to play with.
Children can practice their fine motor skills and use recycled materials to make this easy popsicle stick glue bottle craft.
Arrange the small popsicle sticks together, then cut out a large popsicle stick into half and glue it across the top and bottom of the small popsicle sticks.
Have your little one paint it white.
Draw the glue bottle cap on colored paper or cardstock, cut it out and attach it on top of the popsicle sticks.
Write down the word "Glue" in the middle and finish it off by painting a happy face.
4. DIY Plastic Pencil Holder Craft
These cute DIY pencil holders are made with household supplies you probably already have at home!
It's so easy to make and your child can design their own pencil holder however they want.
Wash the empty Elmer's glue bottles.
Using a pair of scissors, cut off the top of the glue bottle.
Have your little one paint the bottles and let it completely dry.
Decorate it by adding ribbon, glitters and other cute crafty stuff.
These are just a few lists of the amazing ideas that truly inspire us while making this simple printable glue bottle template.
We hope you and your child like it!

Printable Glue Bottle Template:
This free printable glue bottle template is far from boring and so easy to do.
It's a basic black and white glue bottle mockup to develop your child's interest in coloring and designing.
We would love to see the results on how this simple printable glue bottle template benefits you and your preschooler so please feel free to share your experiences in the comment section.
When you have finished, be sure to share your creation on Simple Mom Project's Facebook Page and follow me on Pinterest!

Kaitlen D.
More Back to School Supplies Templates