Last week we went over How to Make Simple Butterfly Wands and this week we will be going over how to make flower princess wands! The steps don't change, but in case you are new, follow this easy tutorial to make this gorgeous wand!
Be sure to use the FREE printable flower wand template found at the bottom of this page and let me know if you have any questions.
Lets get crafting!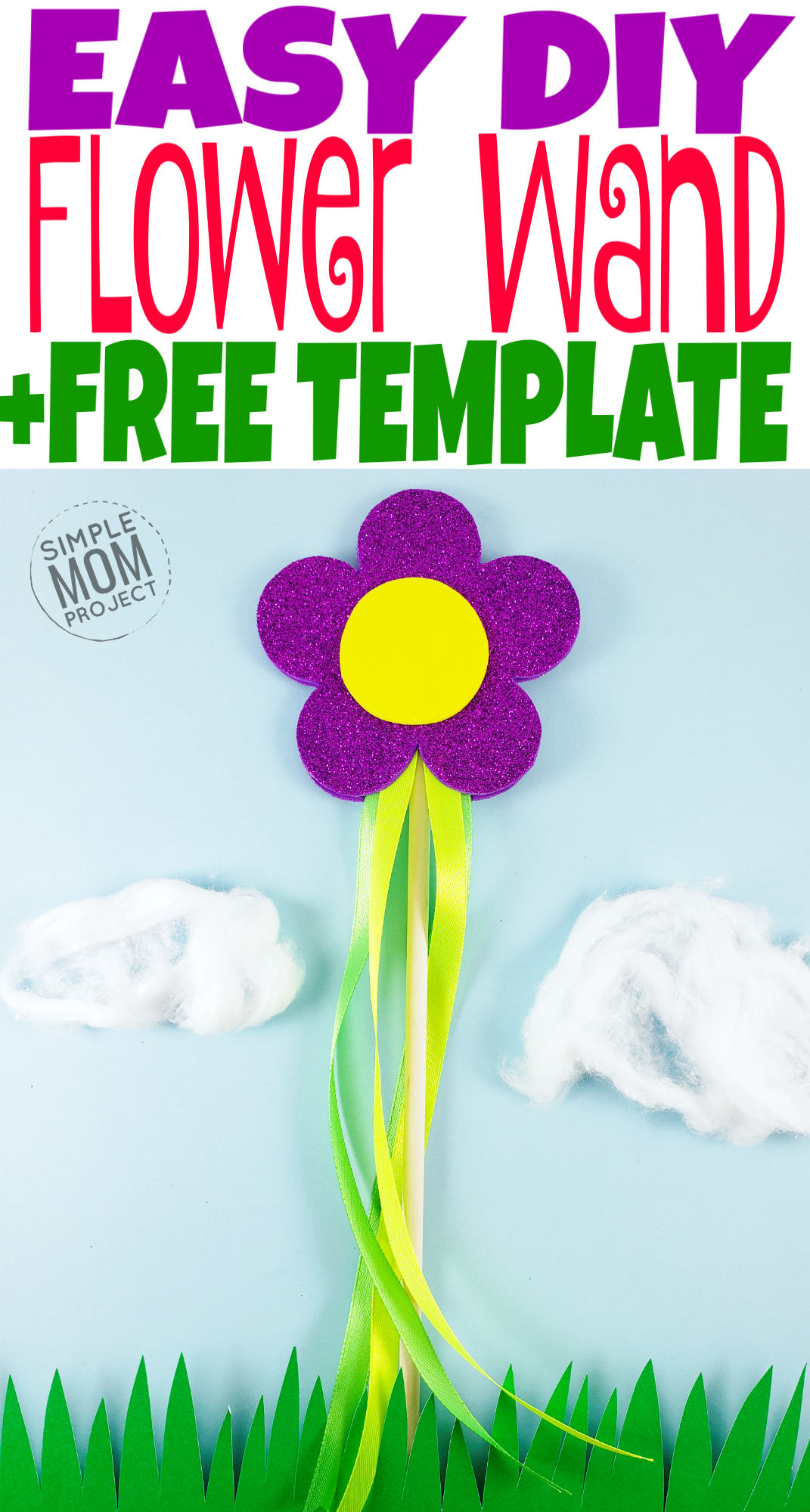 *By the way, this post may contain affiliate links which means I may receive a small commission at no additional cost to you if an item is purchase through that link. For more information, click here.*
Easy to Make DiY Flower Princess Wand
These are the supplies we used to make this fun princess flower wand craft:
After you have printed your flower template, trace and cut out the shapes on to your desired foam sheets.
We chose purple and yellow since those are my little princess' favorite.
Next, cut the ribbon (about 10″ long) and glue them on to the backside of your flower craft.
After that, you are going to glue on the second layer. Only glue the top half of your flower wand so you have room to insert the dowel rod in the next step.
Next, add a nickle size amount of glue inside the middle of your flower and insert your dowel rod. Then, glue the sides to seal your DIY princess wand.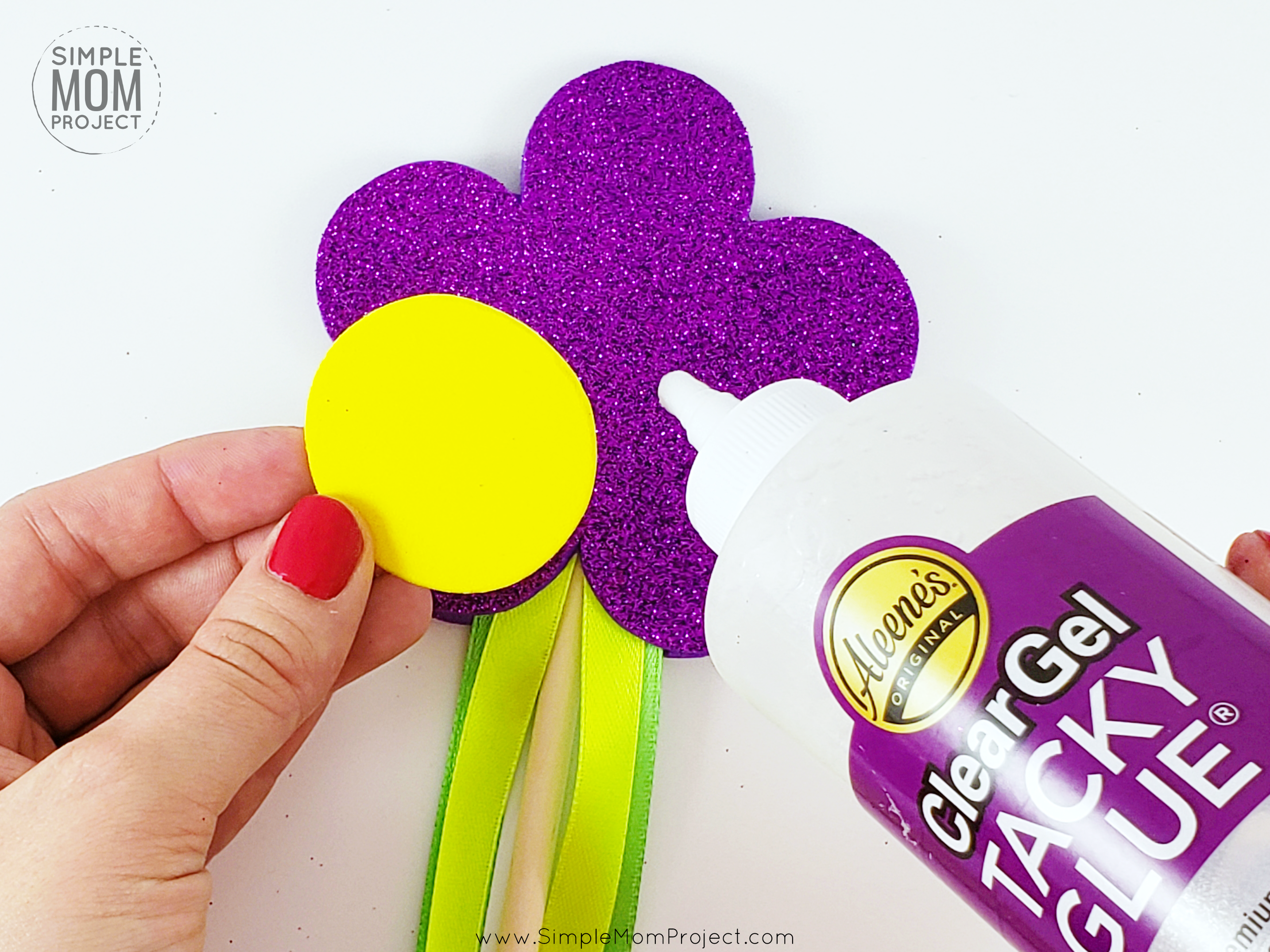 Finally, glue on the circle you cut out from the free flower template and your homemade flower princess wand is complete!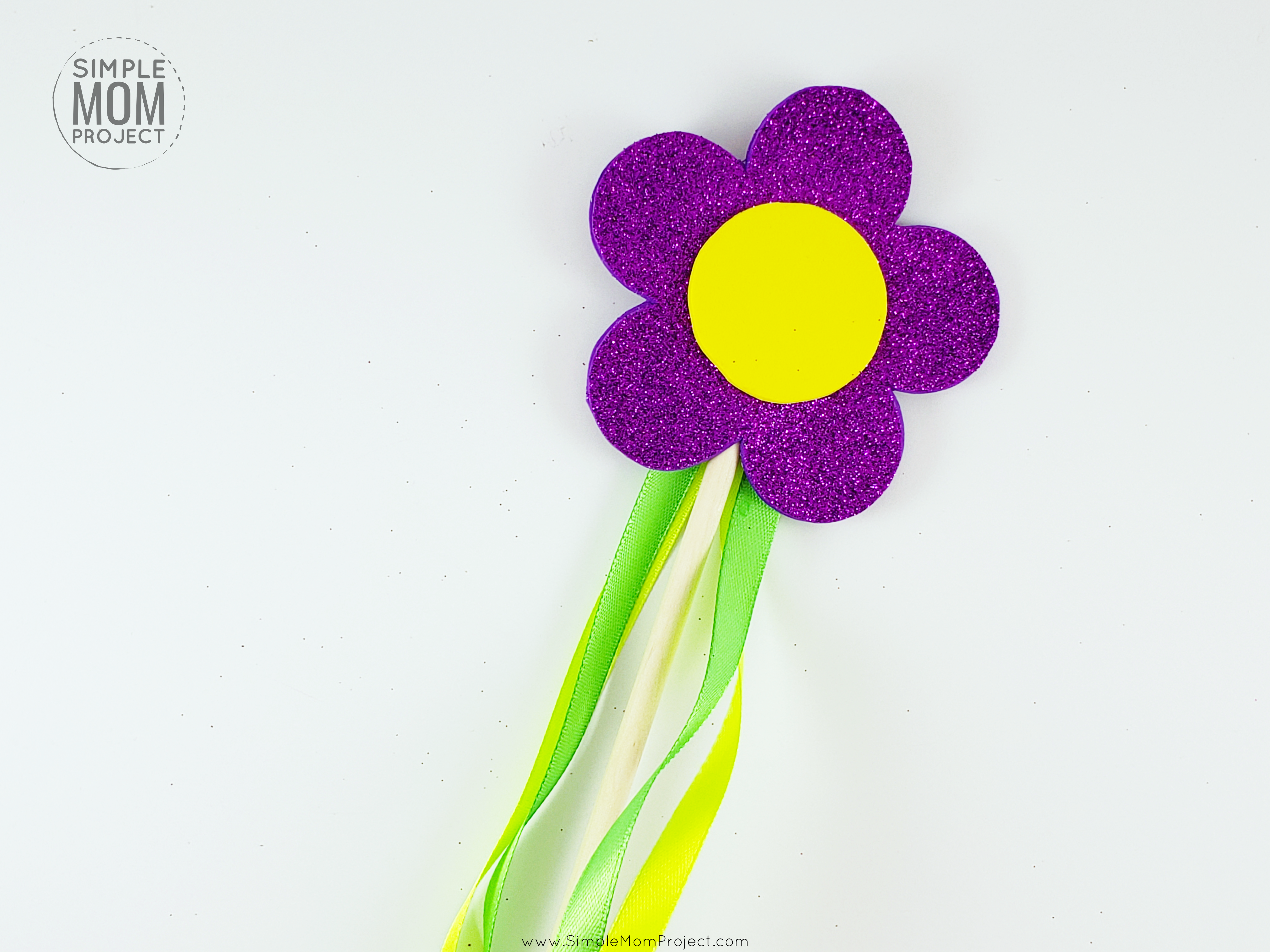 How did yours come out? I would love to see it! Share it on Simple Mom Project Facebook Page and be sure to follow me on Pinterest for new and fun crafts for kids!
To print your flower stencil, simply click on the image below and print. It is that easy!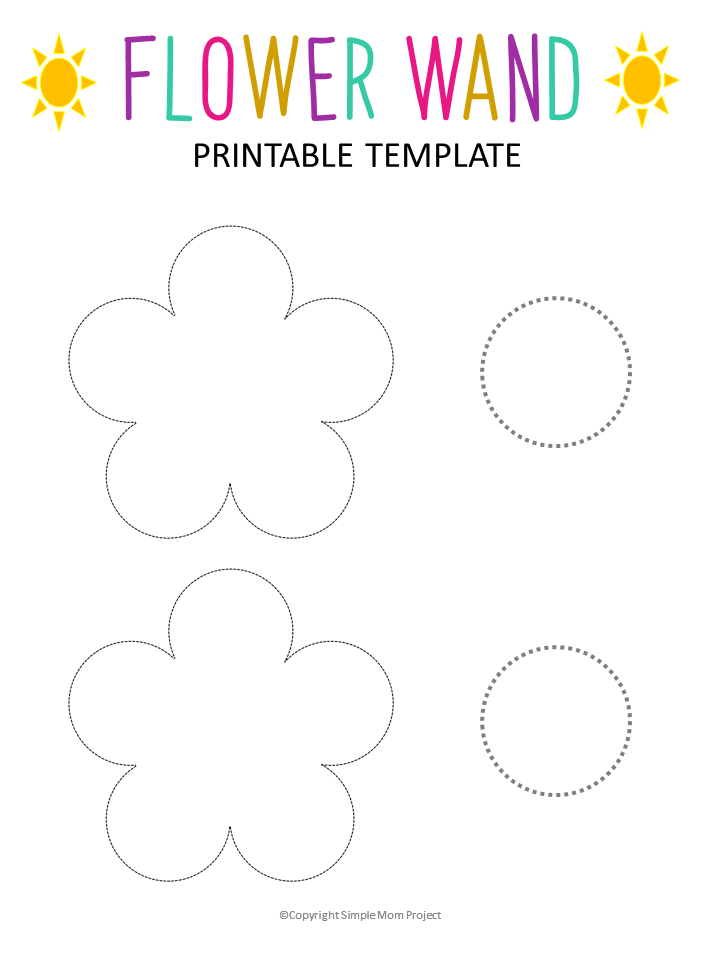 -Kaitlen D.