This cute walrus coloring page printable will give you something creative to do with preschoolers in the classroom or at home. This cute Antarctic walrus coloring sheet will be loved by all preschool students!
In addition to sharing this free printable, I wanted to help with some clever ways to incorporate this animal coloring printable into your upcoming preschool activities.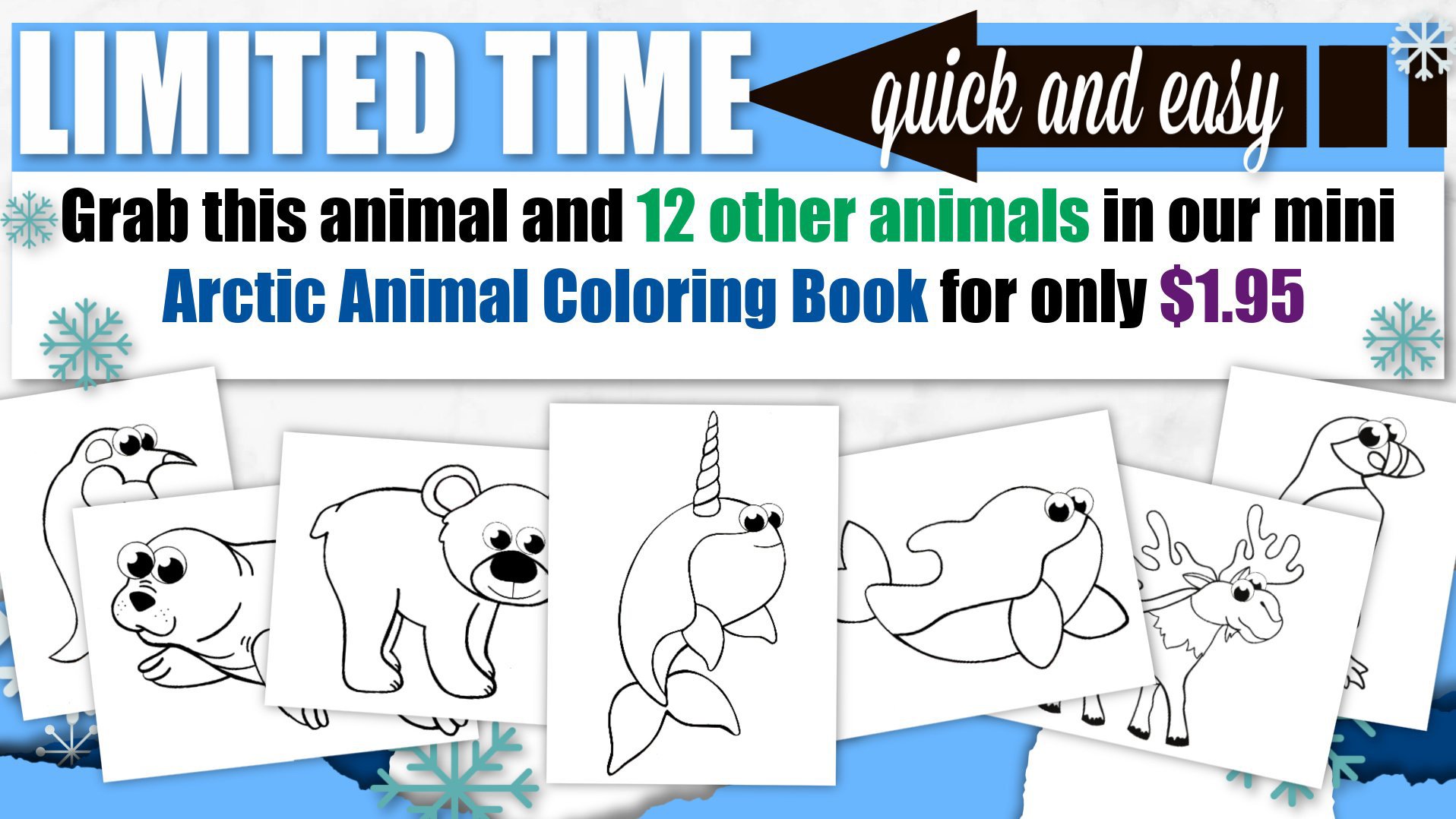 *By the way, this post may contain affiliate links which means I may receive a small commission at no additional cost to you if an item is purchase through that link. For more information, click here.*
Free Printable Walrus Coloring Page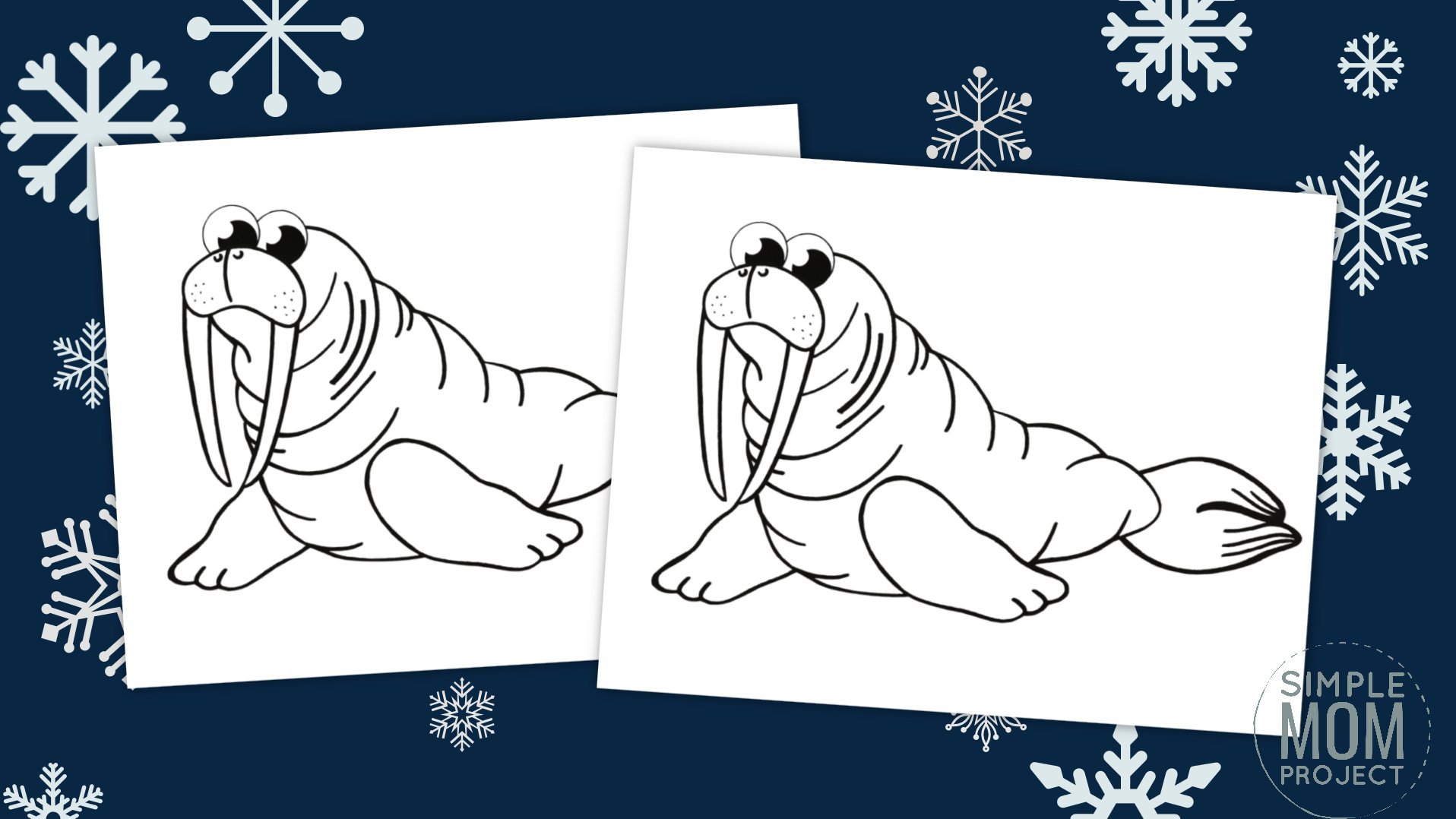 Walrus Coloring Page Materials Needed:
Printable Walrus Coloring Sheet (FOUND AT THE BOTTOM)
Make your child's finished walrus coloring page a forever memory by laminating it! We use this laminator and cannot express how much we love it! It is not only inexpensive, it is SO easy to use!
Your kids will love seeing how much you adore their art work when you laminate and display it for years to come!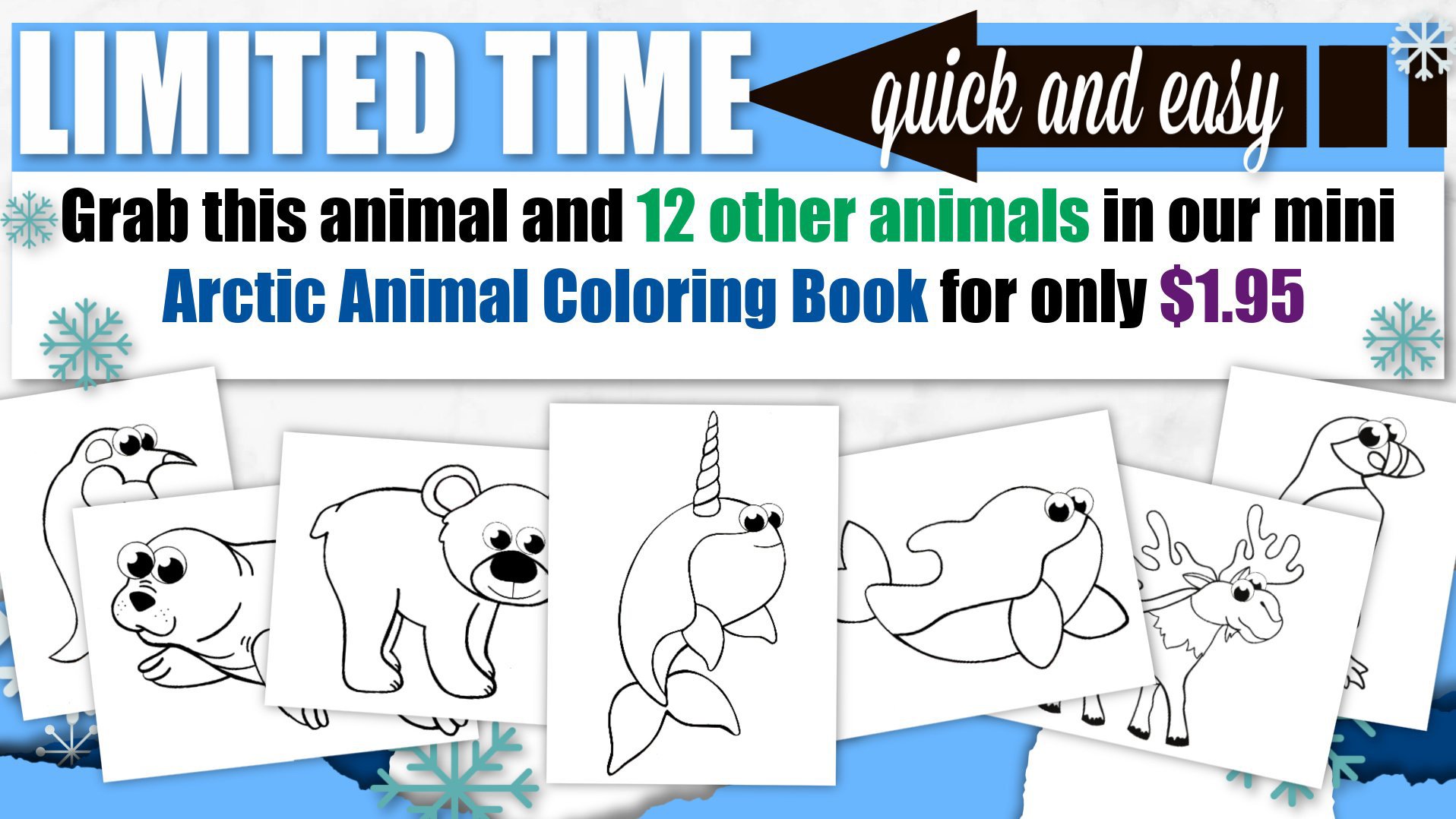 Need more arctic animal fun? Don't miss out on all our arctic animal coloring book for more winter themed coloring pages and crafting fun with your little ones.
Ideas for Cute Walrus Coloring Page Printable
1. Learning the Letter W
You can use this free walrus coloring page as part of your current plans for letter recognition. All you need to do is download, then print this cartoon coloring printable. Write an uppercase W and lowercase w on the sheet.
Make copies of the sheet for every preschooler in your class or at home. This activity will help inspire your preschoolers to learn the letter W as they recite, "W is for Walrus" and color their singing walrus coloring page.
2. Birthday Party Activity
If you're hosting a birthday party soon, then this cute clip art kids coloring book printable will provide your guests with something fun to do.
Download and print off copies of my realistic sea animals printable coloring book. Make copies for everyone who will be attending and use this coloring sheet as part of your birthday party activities during a winter birthday party event!
3. Storytime Activity
Lastly, another fun way to use this cute walrus coloring page printable is to have it as a coloring sheet for preschoolers during storytime.
We all know preschoolers can get rather antsy as you read stories aloud, so why not use this seal clip art printable coloring book to keep them occupied?
It's so much fun to have activities that keep their little hands busy while they listen to you read to them.
4. Walrus Storytime Books
5. Bible Lesson
What does the bible say about walrus? Well, God created all the animals, especially cute ones like the walrus and saw that it was good. Genesis 1:24
Because God created them and 'said they were good,' you can use this as an opportunity to teach that all animals are precious in God's eyes, big and small.
As you can see there are many ways you can use this easy paper walrus coloring page for preschoolers.
This preschool arctic animals coloring book printable will help you enjoy some quality family time together, educate your preschoolers, and keep little hands busy while you read stories.
When you have finished, be sure to share your creation on Simple Mom Project's Facebook Page and follow me on Pinterest!

Kaitlen D.
More Fun Arctic Animal Coloring Pages