I'm excited to share some ideas for kids to enjoy a step by step arts and craft printable today!
Enjoying rabbit crafts and other paper plate art activities with toddlers is a fun way to keep your preschoolers occupied, developing fine motor skills, and enjoying activities with friends.
Whether you opt to use this build-a-rabbit template in your preschool classroom as part of your ideas for preschoolers, or you want to use this craft to enjoy quality time with your little ones, I'm confident that my paper craft project will give you something to do with your toddlers.
Need more woodland forest animal fun? Don't miss out on all our printable forest animals for more woodland themed craft fun with your little ones.
*By the way, this post may contain affiliate links which means I may receive a small commission at no additional cost to you if an item is purchase through that link. For more information, click here.*
Free Printable Cut and Paste Rabbit Craft for Kids
Ideas for Rabbit Crafts for Kids
Below are just some of my creative ideas for preschoolers to use this easy rabbit crafts printable to learn, have fun, and engage with other toddlers.
1. Glue to Paper Plate
Using a paper plate with rabbit crafts will allow you to create a bunny template as you work on this mom project with preschoolers.
Download and print my free printable simple rabbit art, grab a paper plate, and some glue.
Cut out the bunny template and instead of gluing it together, glue it to the paper plate.
2. Letter R
Using arts and crafts, such as this easy printable for kids is a fabulous way to help your preschoolers learn the letters of the alphabet.
You can print my paper craft printout cut and paste rabbit template and have your kids complete their easy DiY project easy paper art.
Once complete, you'll write an uppercase R and lowercase r on the rabbit crafts to have your kids trace the letters and thus start to gain letter recognition skills for the letter R.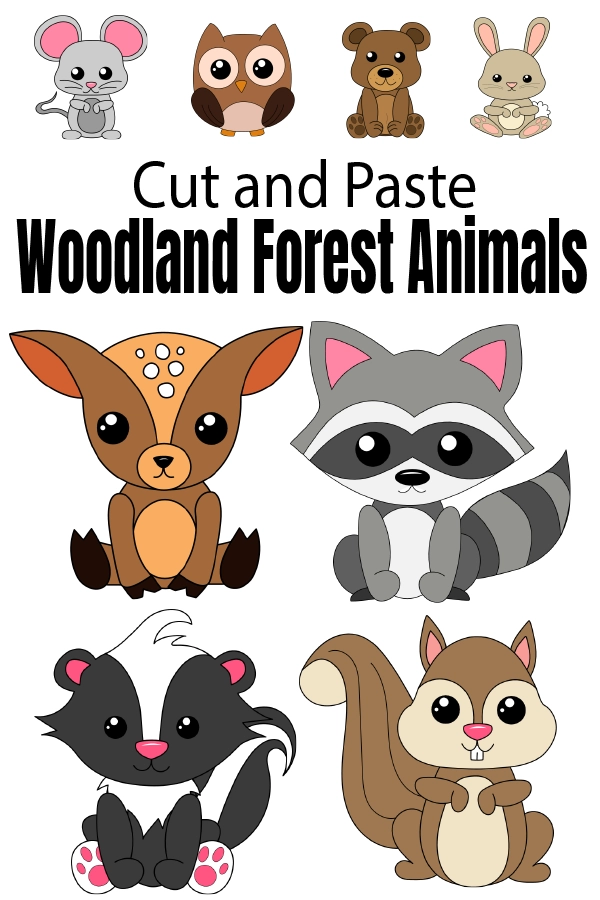 3. Coloring Printable Page
Since my rabbit crafts template for kids comes in both color and black and white, you can easily use my simple rabbit art DIY project for a coloring printable.
Download and print all of my woodland animals printables to create a coloring book for kids.
This coloring book will work as just one of the ideas for preschoolers to stay busy and learn more about wildlife.
4. Handmade Gifts
Lastly, you can use rabbit crafts as some of your ideas for preschoolers to make handmade gifts.
This rabbit printable will make an excellent handmade gift for family members.
Have your preschoolers cut out the simple step by step printout and create a simple rabbit art design using a paper plate, cotton ball bunny tail, and other craft supplies to develop a unique handmade gift for family this season.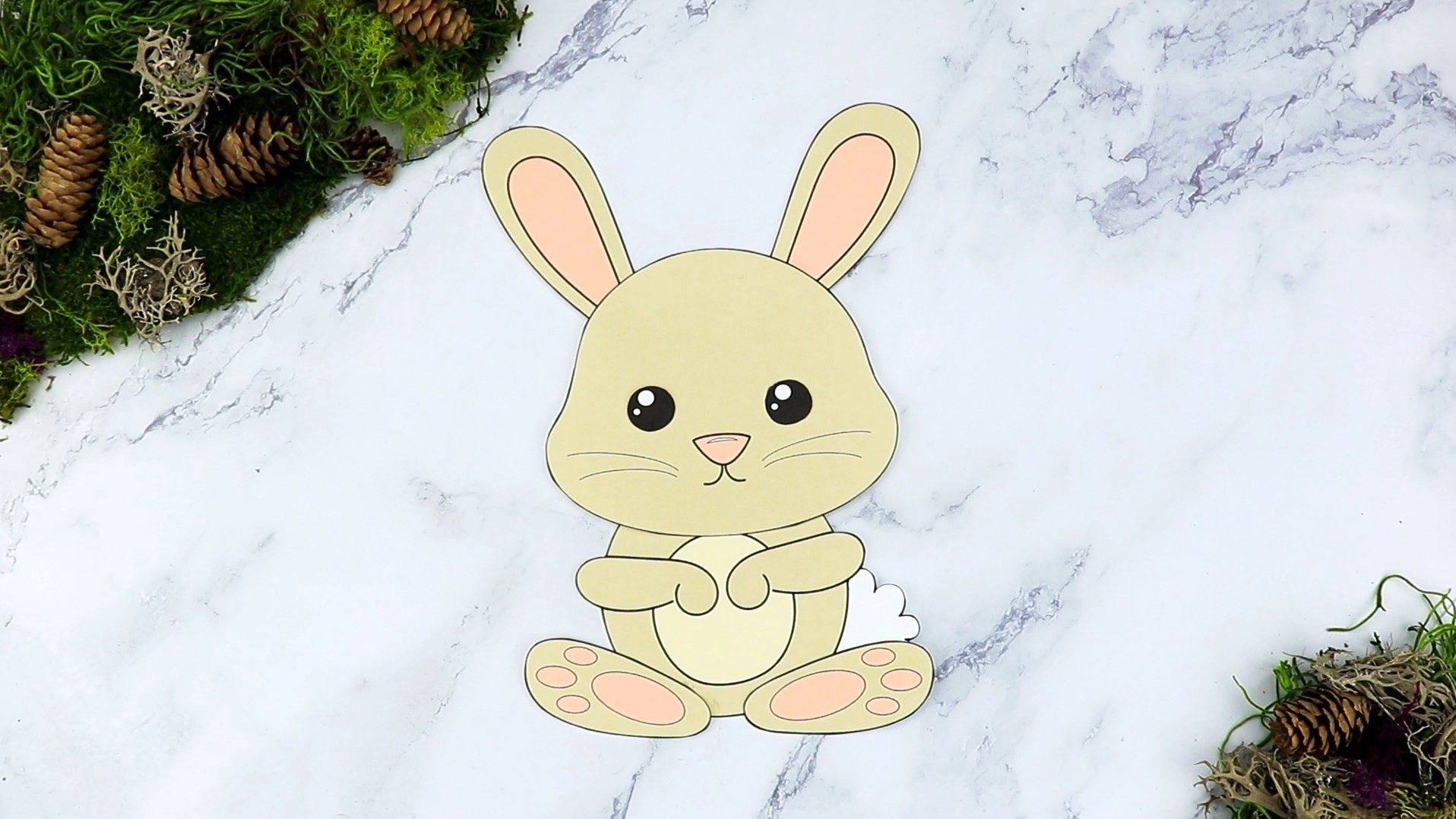 Forest Rabbit Craft Supplies Needed:
Printable Rabbit Template (FOUND AT THE BOTTOM)
Keep scrolling to get your very own woodland rabbit craft template today and start exploring the forest with your little ones and their paper rabbit buddies!
If you are looking for something your littler kiddos can do while you make this craft with the older ones, be sure to check out our woodland animal coloring pages!
Rabbit Craft Instructions: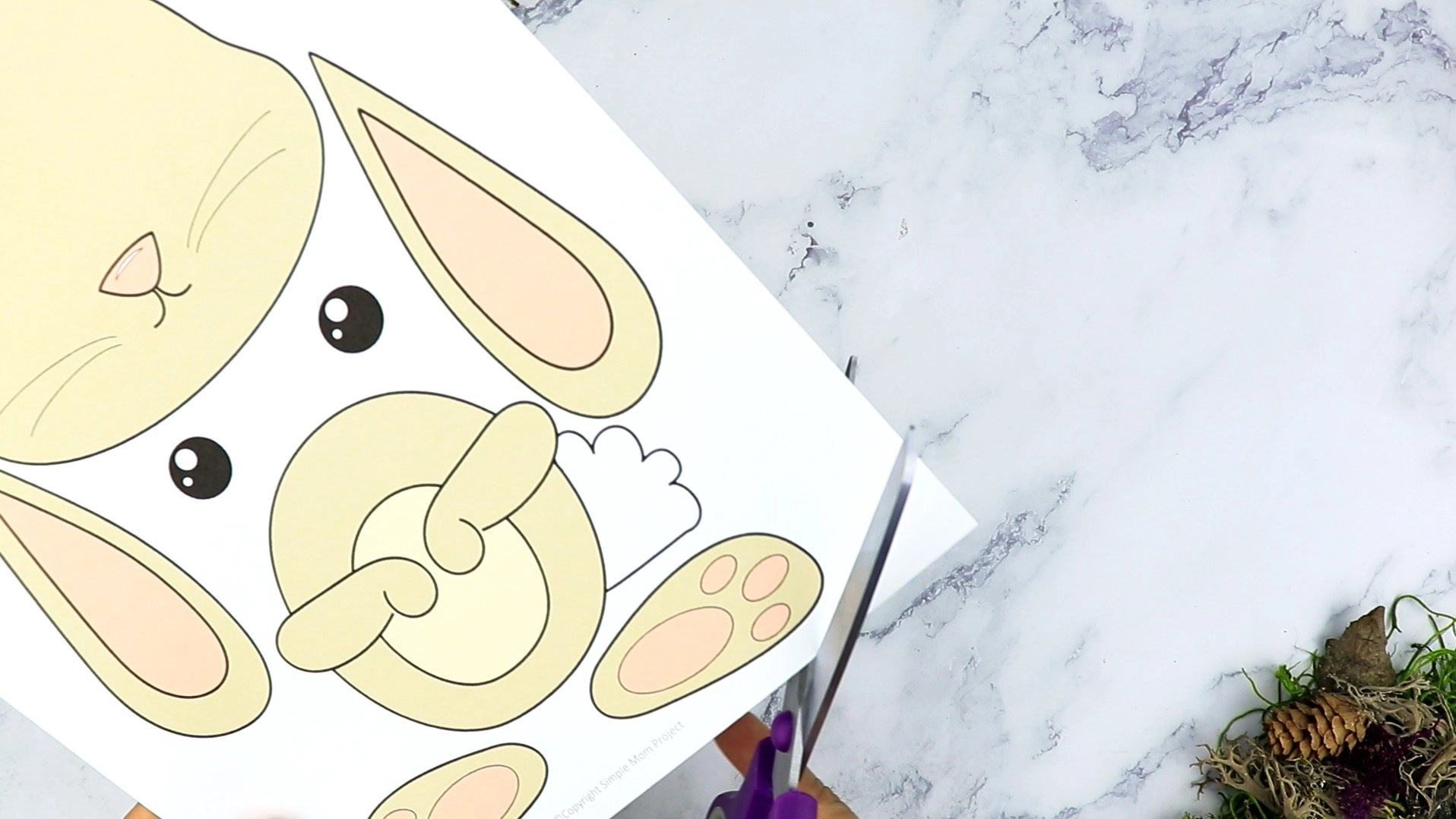 After you have printed off your woodland rabbit template, go ahead and cut out all of your shapes.
If you are using the black and white forest rabbit template, be sure to color it first and then cut it out.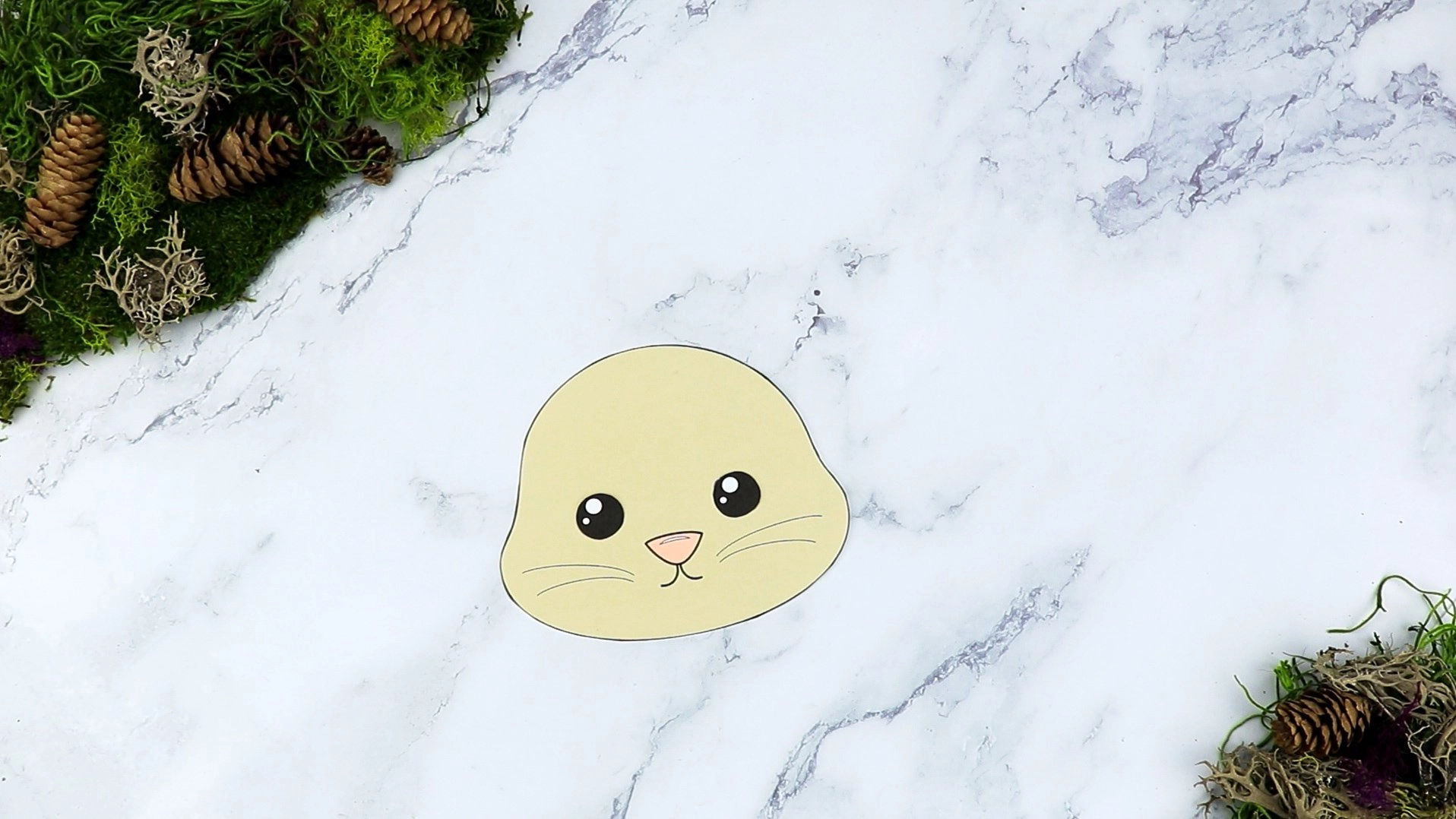 Then, glue on your little rabbit's eyes.
After that, glue on his long ears and set his head aside to dry.
Next, you will glue on your little woodland rabbit's feet.
And finally, glue on the forest rabbit's head to his cute little body.
He will look like this when he is all done. How did yours come out?
Options to Choose:
Print the color version for a simple and easy fall, summer or even spring craft or,
Print the blank version and use it as a fun woodland animal coloring sheet activity and then glue the pieces together.
Free Printable Bunny Rabbit Template: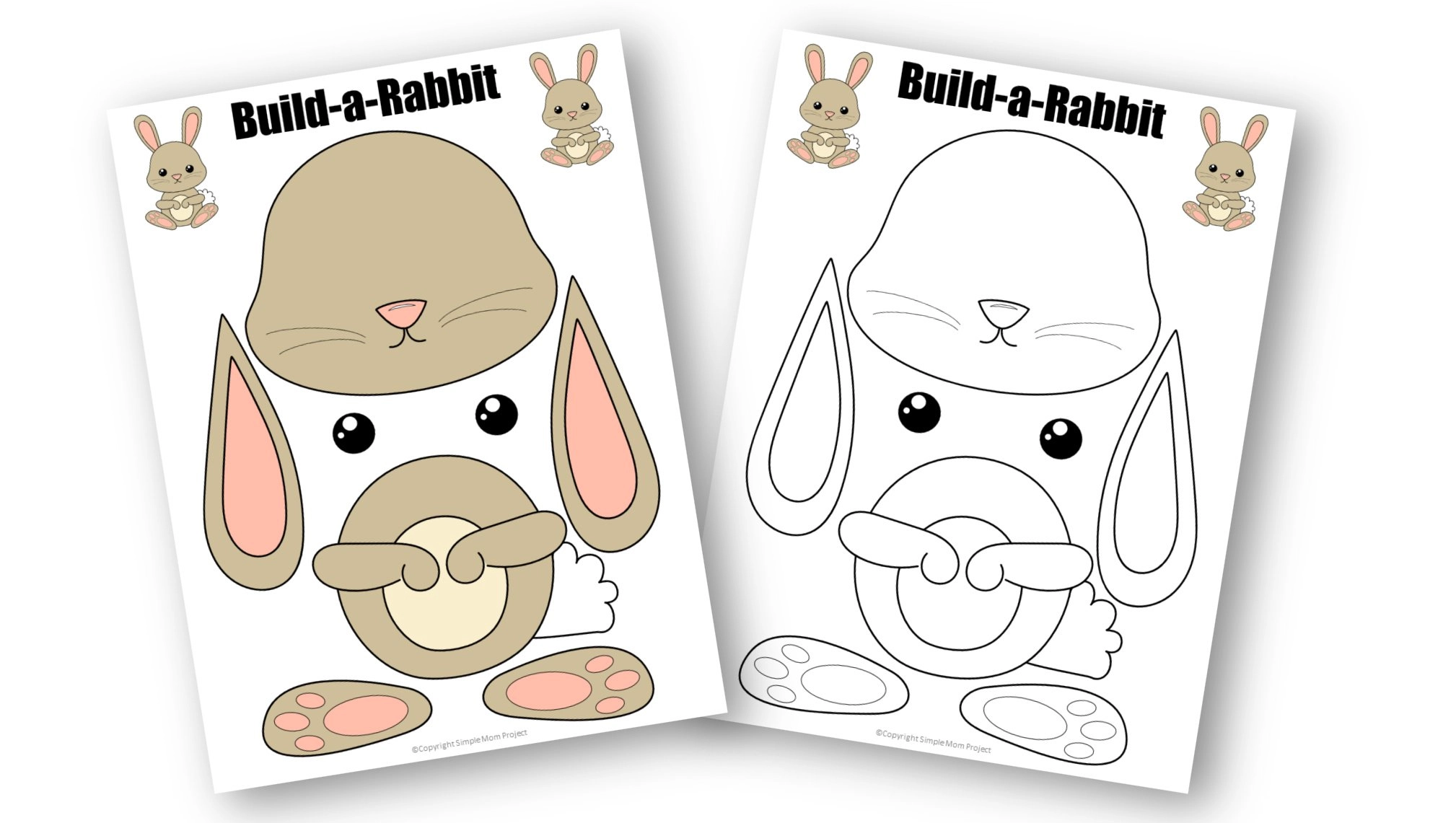 Don't forget to share your forest woodland plans in the comments.
When you have finished, be sure to share your creation on Simple Mom Project's Facebook Page and follow me on Pinterest!

Kaitlen D.
More Fun Forest Woodland Animal Crafts: